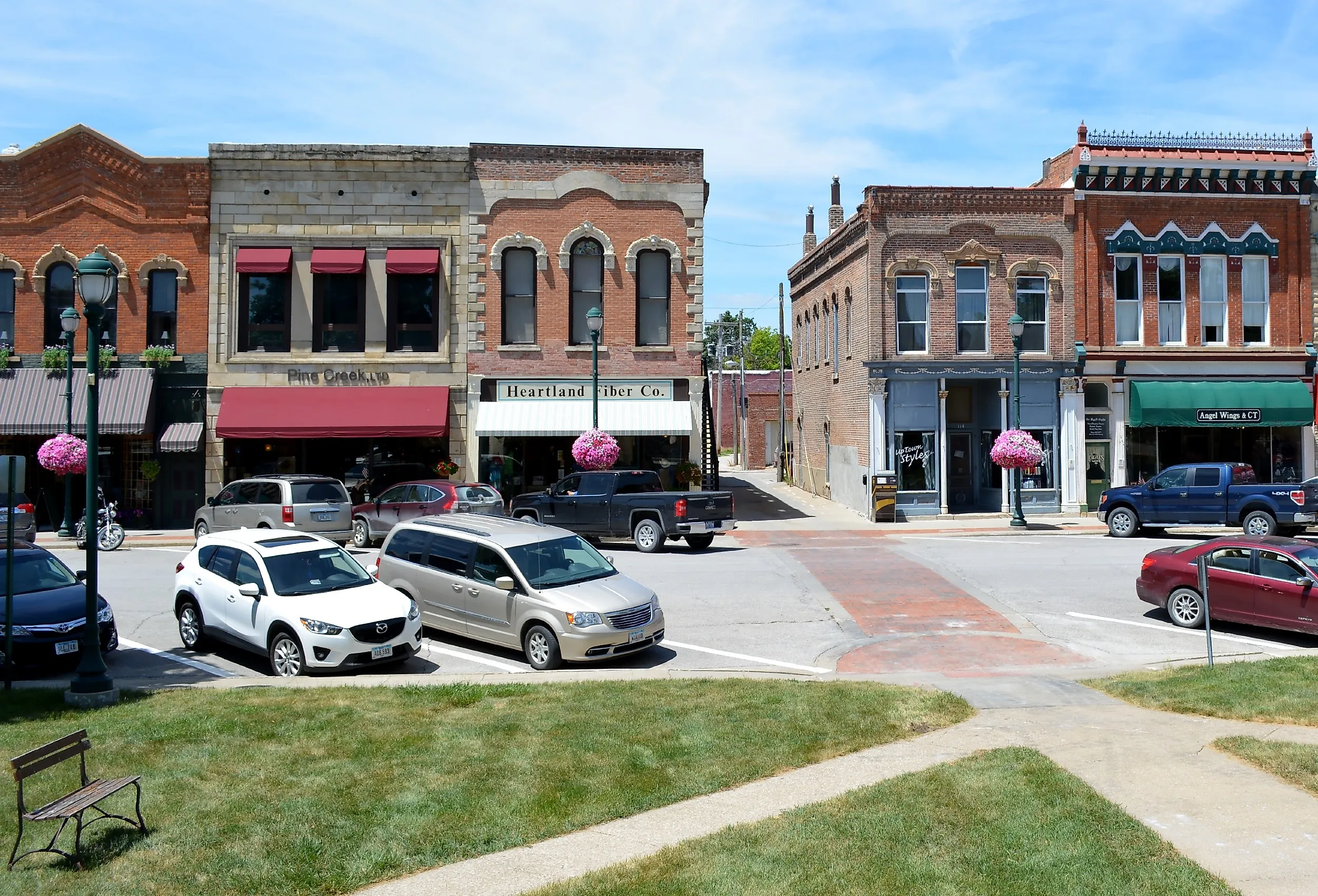 12 of the Friendliest Towns in Iowa
When it comes to Midwestern hospitality, Iowa stands out as a shining example. Nestled amidst picturesque landscapes and filled with warm-hearted locals, Iowa is home to several towns that epitomize the essence of friendliness. From charming main streets to community-centered events, these towns create an inviting atmosphere for visitors. Embark on a journey through Iowa's friendliest towns, where a smile and a friendly wave are always just around the corner.
Decorah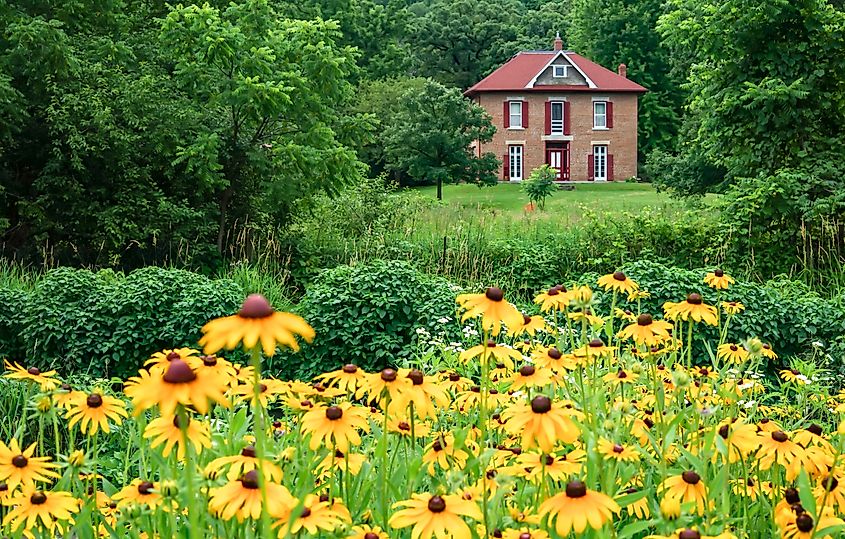 Tucked away in the northeastern part of Iowa, Decorah exudes an enchanting small-town charm. Known for its Scandinavian heritage, this welcoming town offers a delightful blend of cultural festivals, cozy cafes, and breathtaking natural beauty. Explore the quaint shops on Water Street, visit the historic Vesterheim Norwegian-American Museum, or take a scenic hike in the nearby Decorah Fish Hatchery and Ice Cave State Preserve. The locals here are known for their warm hospitality, making Decorah a must-visit destination for those seeking a friendly and inviting atmosphere.
Pella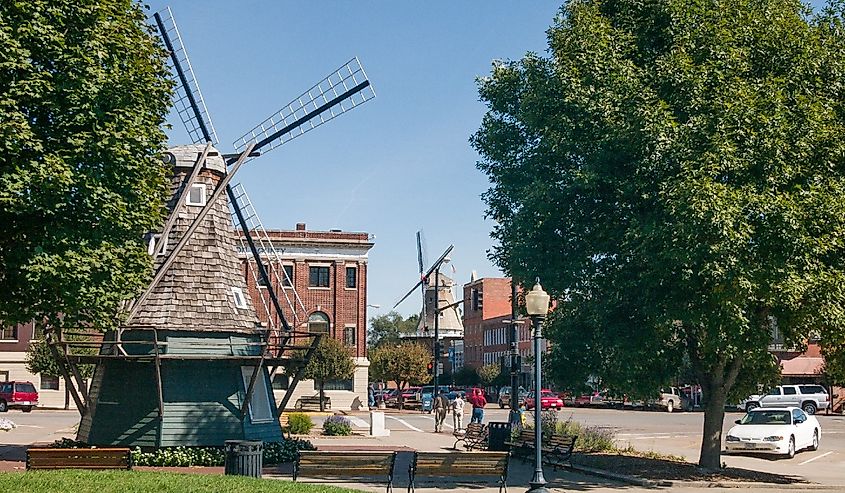 In the heart of Marion County lies the vibrant town of Pella, a place where Dutch heritage and hospitality seamlessly merge. Famous for its annual Tulip Time festival, Pella showcases stunning displays of tulips, traditional Dutch architecture, and delicious Dutch pastries. Take a leisurely stroll around the town square, visit the Vermeer Windmill and Historical Village, or enjoy a boat ride on the beautiful Lake Red Rock. The friendly locals of Pella are always eager to share their rich cultural traditions, creating an unforgettable experience for visitors.
Elkader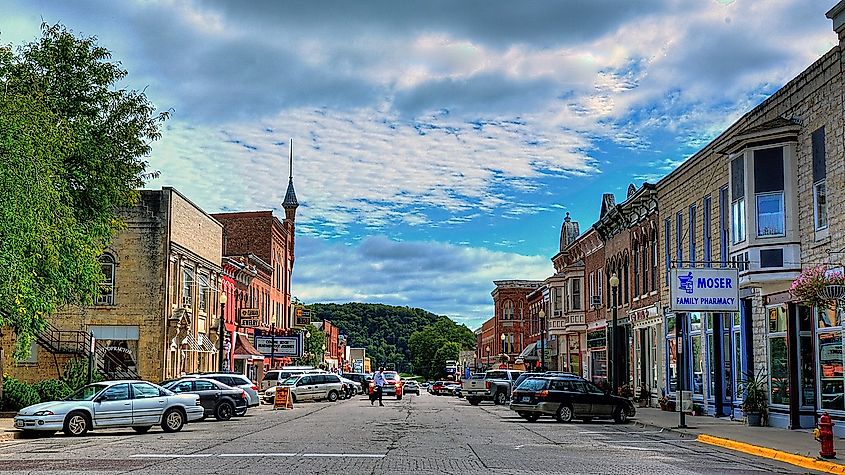 Nestled along the banks of the Turkey River, Elkader is a hidden gem known for its welcoming ambiance. As Iowa's oldest settlement west of the Mississippi River, Elkader boasts a charming downtown area lined with unique shops and cozy eateries. Discover the historic Keystone Bridge, explore the Turkey River Recreational Corridor, or indulge in homemade pies at a local bakery. The genuine hospitality of Elkader's residents makes it a delightful destination for anyone seeking a friendly and relaxing getaway.
Winterset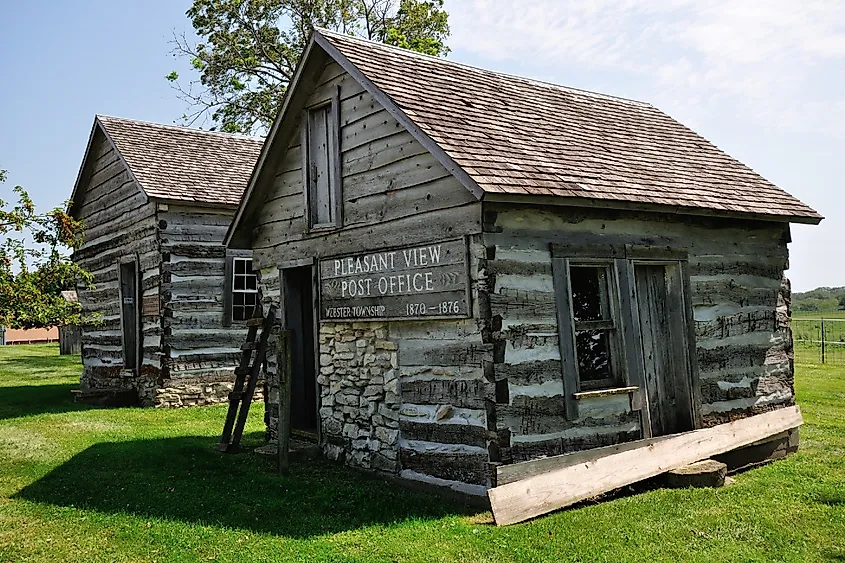 Nestled in the heart of Madison County, Winterset is a town that welcomes visitors with open arms. Famous for its picturesque covered bridges, immortalized in literature and film, Winterset offers a captivating blend of history and hospitality. Explore the historic downtown square, visit the John Wayne Birthplace Museum honoring the legendary actor, or embark on a scenic drive to admire the county's iconic covered bridges. The friendly locals of Winterset take pride in sharing their town's heritage, making every visitor feel like a part of the community.
LeClaire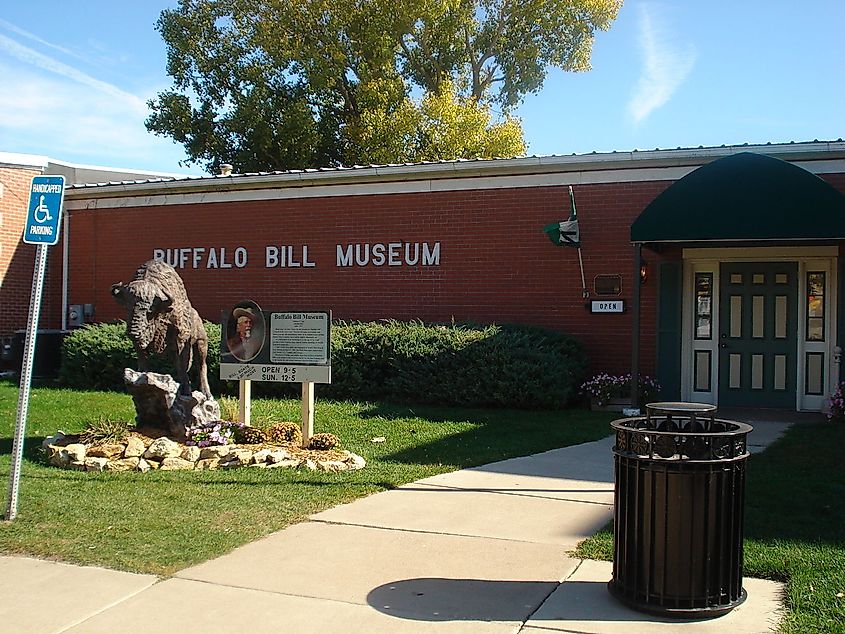 Situated on the banks of the mighty Mississippi River, LeClaire is a charming river town brimming with friendliness. Known for being the birthplace of Buffalo Bill Cody, LeClaire embraces its historical roots while offering a vibrant and inviting atmosphere. Stroll along Cody Road, lined with unique shops and art galleries, explore the fascinating exhibits at the Buffalo Bill Museum, or enjoy a riverboat cruise on the Mississippi. The warm and welcoming spirit of LeClaire's residents adds an extra touch of charm to this picturesque town.
Orange City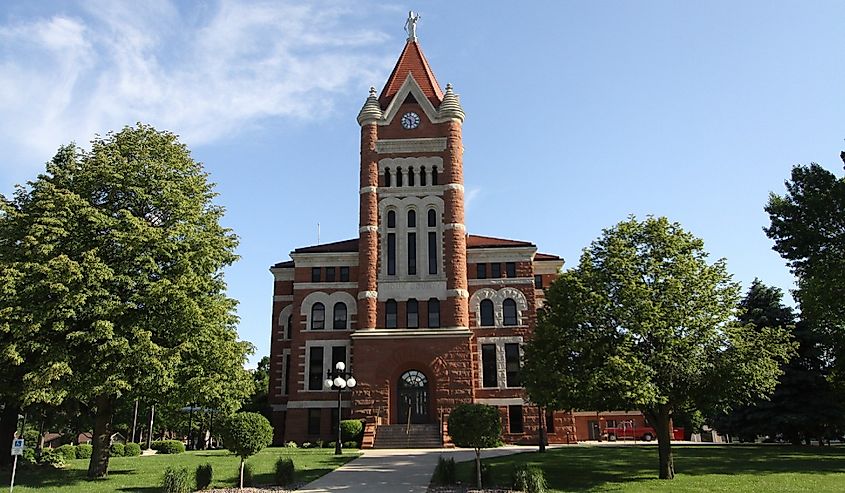 Nestled in the northwestern corner of Iowa, Orange City exudes a welcoming atmosphere with its rich Dutch heritage and friendly locals. Known for its annual Tulip Festival, the town bursts into a riot of vibrant colors as tulips bloom throughout the streets. Immerse yourself in Dutch culture at Windmill Park, enjoy traditional Dutch cuisine, or attend a lively Dutch street dance. The residents of Orange City take pride in their heritage and are eager to share it with visitors, ensuring a warm and memorable experience for all.
Fairfield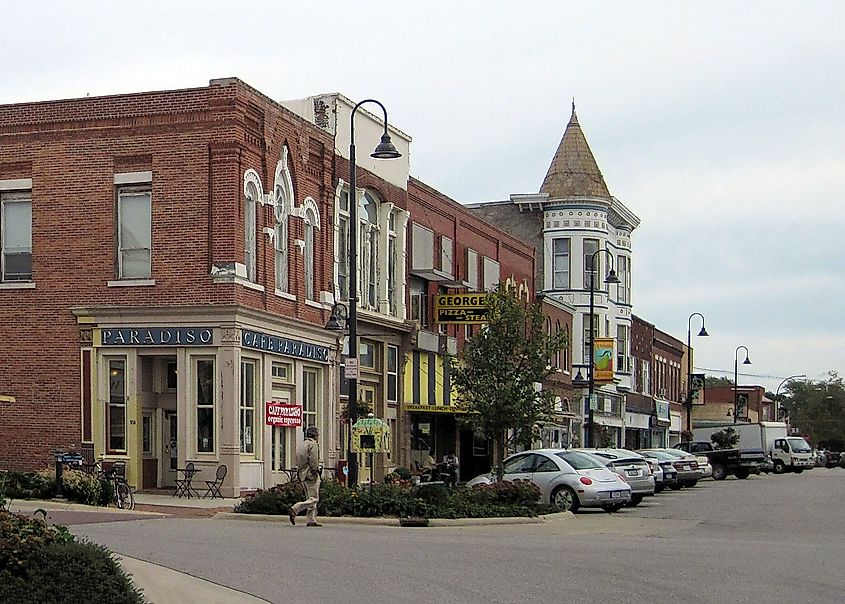 Located in southeastern Iowa, Fairfield is a town renowned for its welcoming and inclusive community. With a strong emphasis on sustainability and holistic living, Fairfield attracts visitors seeking a serene and friendly environment. Explore the charming downtown area filled with art galleries and cafes, visit the Maharishi International University campus with its distinctive architecture, or unwind in the serene beauty of the Maasdam Barns. The open-minded and hospitable locals of Fairfield make it a haven for those seeking a warm and harmonious experience.
Amana Colonies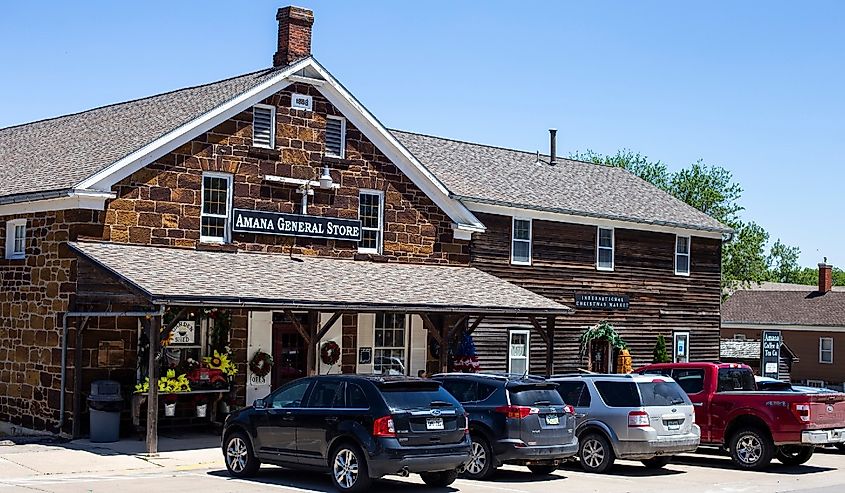 Stepping into the Amana Colonies feels like entering a different era. This collection of seven villages showcases a unique communal way of life rooted in German heritage. From quaint shops selling handmade goods to authentic German cuisine served in cozy restaurants, the Amana Colonies offer a delightful escape. Take a guided tour to learn about their fascinating history, visit the Amana Heritage Museum, or stroll through the charming streets lined with picturesque buildings. The residents of the Amana Colonies extend a warm welcome to all who visit, embracing them as part of their close-knit community.
North Liberty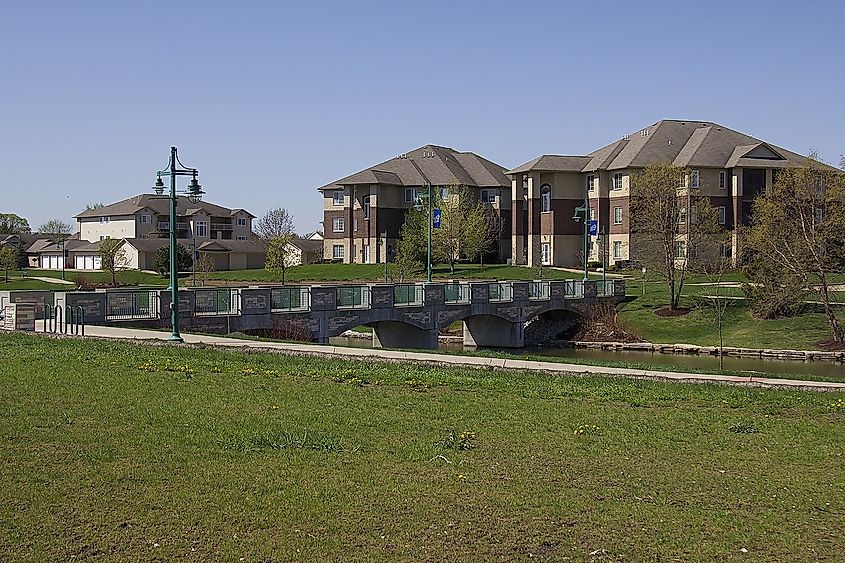 Nestled in Johnson County, North Liberty is renowned for its reputation as one of the friendliest towns in Iowa. The residents of North Liberty take pride in their community, and their warm and welcoming nature shines through in every interaction. The town's strong sense of community fosters connections and friendships, with numerous events, such as the True Colors Community Ride, that brings people together. Whether it is a local concert at the Ranshaw House, a farmer's market, or a community fundraiser, these gatherings create opportunities for residents and visitors to connect and share in the town's vibrant spirit. From the cozy cafes to the family-owned shops, you will be met with smiles and a genuine willingness to help. In North Liberty, being friendly is a way of life, creating an inviting and inclusive environment for all who visit.
Clear Lake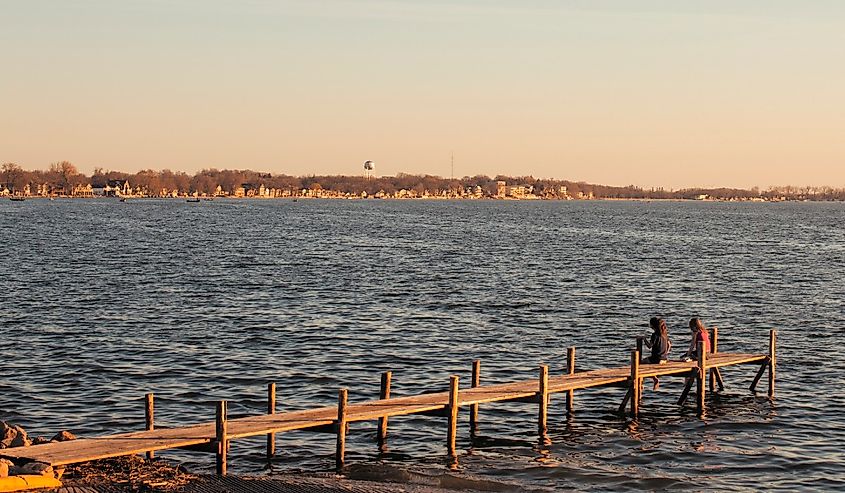 Nestled along the sparkling shores of Clear Lake, this town offers a warm and inviting retreat in northern Iowa. Boasting beautiful beaches and a lively waterfront, Clear Lake is a haven for outdoor enthusiasts and water lovers. Spend a day boating, fishing, or kayaking on the lake, feeling the gentle breeze and the sun's warm embrace. Explore the charming downtown area, meandering through the tree-lined streets adorned with quaint shops and eateries. Indulge in delectable local cuisine and discover unique treasures in charming boutiques. Do not forget to visit the iconic Surf Ballroom, where rock and roll history was made, immersing yourself in the nostalgia and the vibrant energy of the past. The friendly locals of Clear Lake embody the spirit of hospitality, making visitors feel right at home in this picturesque lakeside town.
Mount Vernon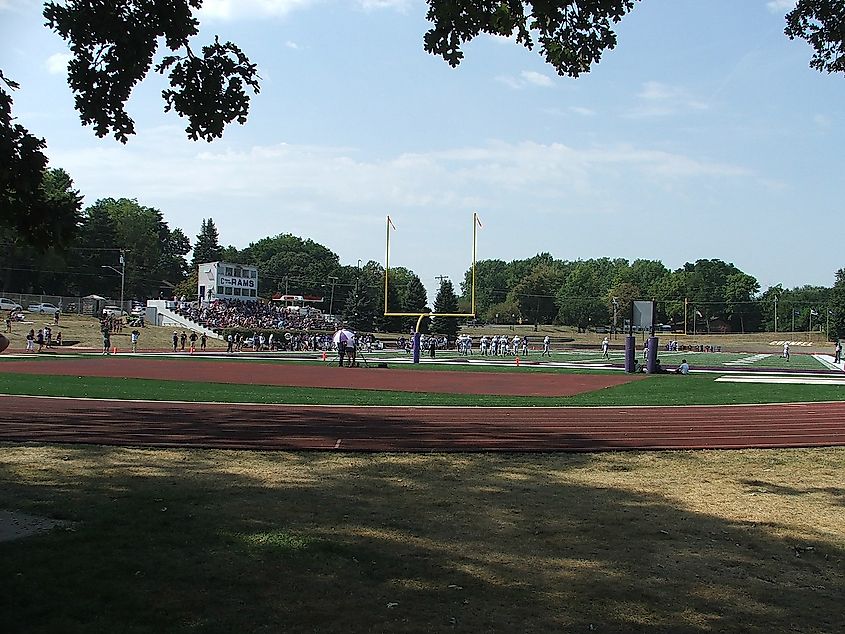 Surrounded by scenic rolling hills and home to Cornell College, Mount Vernon exudes a friendly and vibrant atmosphere. This charming town beckons you to explore its tree-lined streets and bask in the allure of historic architecture. Take a leisurely stroll through the well-preserved historic district, marveling at the architectural gems that grace the landscape. Engage your senses in the charming boutiques, art galleries, and local establishments that line the streets, offering a delightful array of treasures to discover. Do not miss the opportunity to attend a performance at the restored King Chapel, where the air vibrates with the enchanting melodies of talented artists. The welcoming spirit of Mount Vernon's residents permeates every corner, creating an inviting environment that encourages visitors to immerse themselves in the beauty and vibrant culture of this hidden gem. 
Pocahontas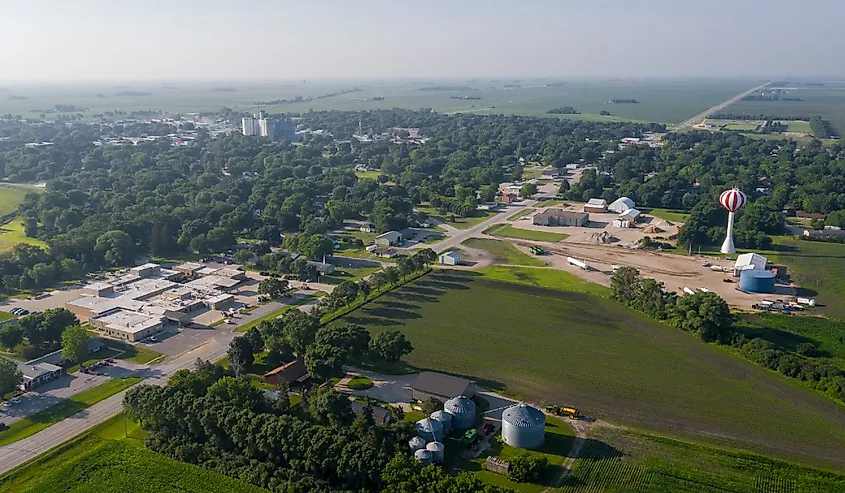 Located in the heart of north-central Iowa, Pocahontas is a delightful town that embraces visitors with its small-town charm and genuine hospitality. As you explore the historic downtown area, delight in the unique shops, antique stores, and welcoming smiles that greet you at every turn. Immerse yourself in the local history and culture as you visit the Rialto Theatre and Pocahontas County Historical Museum, where intriguing artifacts and captivating stories await. For outdoor enthusiasts, nearby reservoirs offer opportunities for fishing, boating, and nature walks. The friendly locals of Pocahontas take pride in their community, ensuring that visitors feel welcomed and valued throughout their stay, leaving them with cherished memories of this quaint and hospitable town.
From the enchanting small-town charm of Decorah to the vibrant college town of Mount Vernon, Iowa is home to a variety of welcoming towns that embrace visitors with open arms. Whether it is the genuine hospitality in Elkader or the rich Dutch heritage of Orange City, these friendly communities create an inviting atmosphere that leaves a lasting impression. In the heartland of America, the friendliest towns of Iowa invite you to experience their warmth and charm, making your visit truly unforgettable.