Known as the "Cowboy State," Wyoming is a beautiful place full of vast plains and mountainous ranges. This 10th largest State by area is one of the most prominent in the Western United States. It offers its residents and visitors plenty of natural beauty and peaceful moments of reflection. A visit to Wyoming's mountain towns can indeed be a wonderful holiday for the outdoors lover and all those looking for small-town America in a charming mountain ambiance. This article looks at 7 Gorgeous Mountain Towns in Wyoming.  
Lander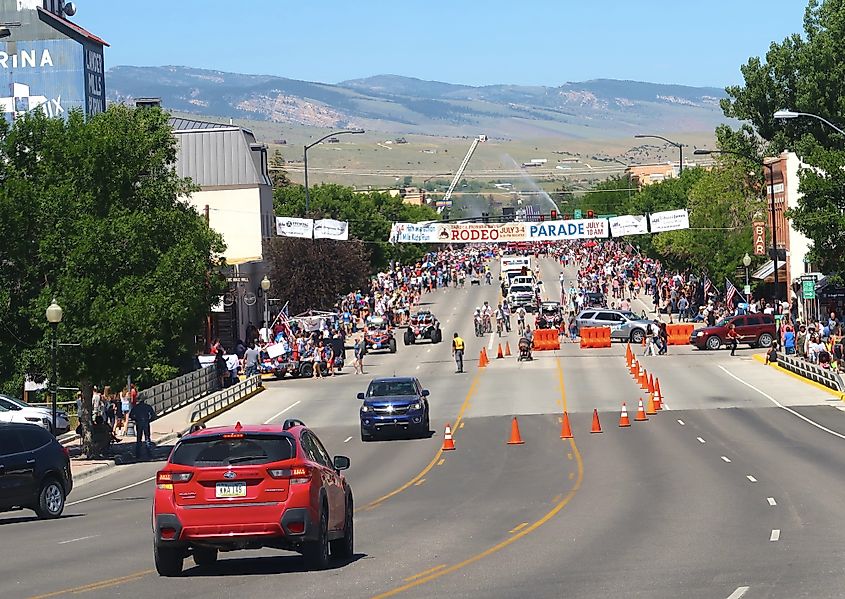 The seat of Fremont County, the town of Lander, lies along the Popo Agie River and near the Wind River Mountains and Sinks Canyon State Park. Visitors can also tour the historic downtown full of year-round cultural activities like the Pioneer Days Parade, the Wyoming State Winter Fair, and the Lander Brew Festival. Here buildings like the 1907 US Post Office (listed on the National Register of Historic Places) bring tourists back in time in a most charming atmosphere. Lander also offers plenty of opportunities for outdoor adventure, and tourists and residents alike can enjoy rock climbing, hiking, fishing, and camping in the surrounding mountainous area. And a visit to the nearby Shoshone National Forest and the beautiful Sinks Canyon State Park will surely make for special memories.  
Newcastle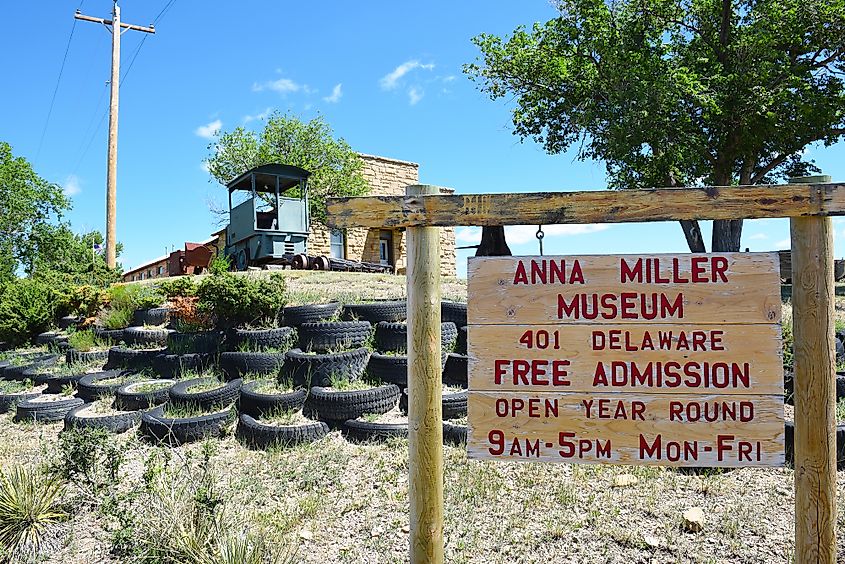 Newcastle is located at the edge of the Black Hills mountain range and is the seat of Weston County. This town of 3,400 has a charming historical feel to it, and visitors can take several history-oriented tours exploring the town's past and development. Stop by the downtown historic district, visit the Weston Country Courthouse (built in 1910) that is included on the National Register of Historic Places, or view an old-style Western necropolis at the Greenwood Cemetery. And, of course, opportunities to enjoy the outdoors are plentiful here, and one can experience hiking, biking, and even wildlife viewing. 
Ten Sleep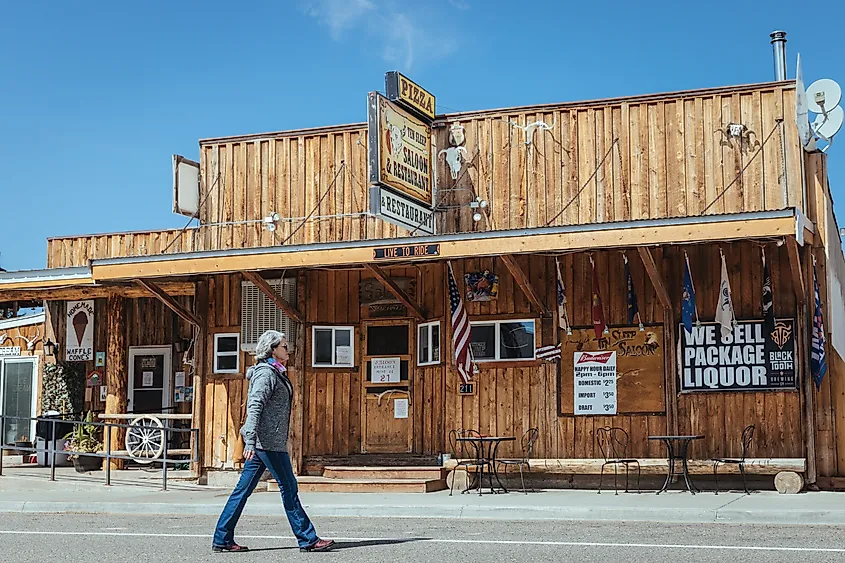 Nestled in the foothills of the Bighorn Mountains, a most humble population of only 206 people reside in Ten Sleep. Yet while this town may be a primary stopover place for rest, it continues to offer warm hospitality, charming ambiance, and incredible outdoor adventures. Stop by the local cafes, bars, and even a historic convenience store, or just watch some ranchers at work doing what they do best. Meanwhile, tourists will certainly love the opportunity to go fishing, horseback riding, rock climbing, mountain biking, camping, and even kayaking at Ten Sleep Creek. And with hot summer temperatures exploring this little mountain town is always a most endearing activity. 
Basin 
Situated near the Bighorn Basin, which includes the Bighorn, Owl Creek, and the Pryor Mountains, the town of Basin also lies near the banks of the Bighorn River. With just over 1,200 residents and a climate that boasts hot summers and mild winters, visitors to Basin can expect a beautifully pleasant slice of small-town Wyoming. Stroll through Main Street and try an assortment of delicious restaurants, browse local shops, and take in the beautiful mountain landscapes. When in Basin, a relaxing experience is sure to be found. 
Sheridan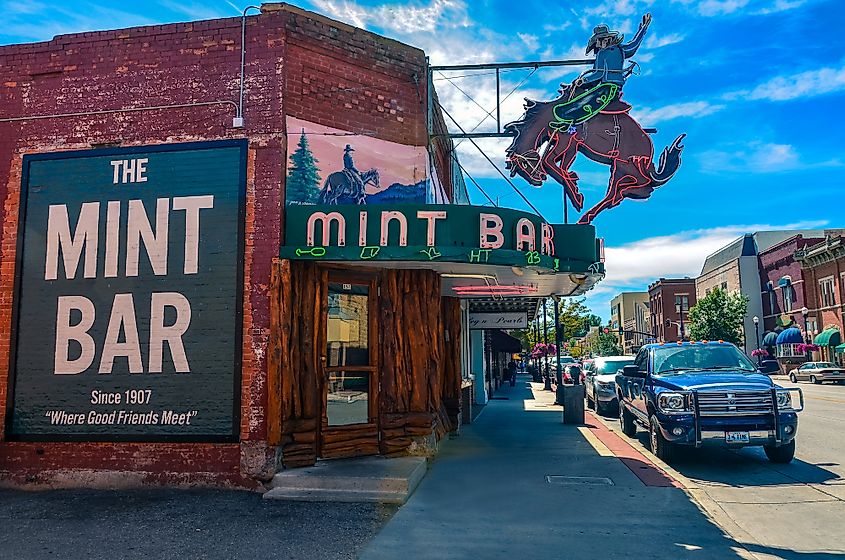 Right between Mount Rushmore and Yellowstone National Park, the town of Sheridan is encircled by majestic views of the Bighorn Mountains. But even if visitors plan on making Sheridan just a stopover spot, they can still expect to find a charming mountain community where they can enjoy some great outdoor activities. Here camping, fishing, cycling, and rock climbing are always popular, while sampling Sheridan's rich cowboy culture is a must. Attend a rodeo, stop by a dude ranch, buy some cowboy attire, or simply enjoy a traditional Western meal; there is never a shortage of memories to be made in Sheridan. 
Centennial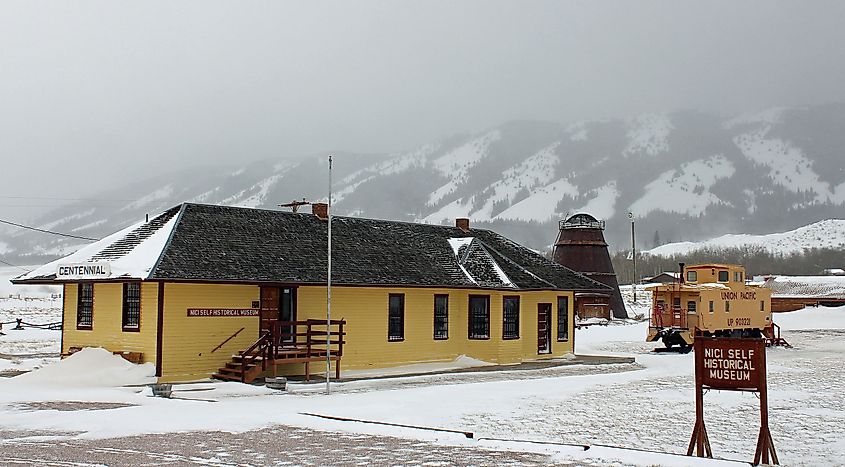 The small town of Centennial is home to only a few hundred residents but is full of quaint beauty and a uniquely charming historic ambiance. Situated at the foot of the Medicine Bow Mountains, this former railroad town maintains an old-world feeling, and passing visitors can enjoy all the amenities of typical small-town America. From little shops to tasty local diners, Centennial's community hospitality and its wonderful mountain vistas make it a worthy place to stop by. 
Dubois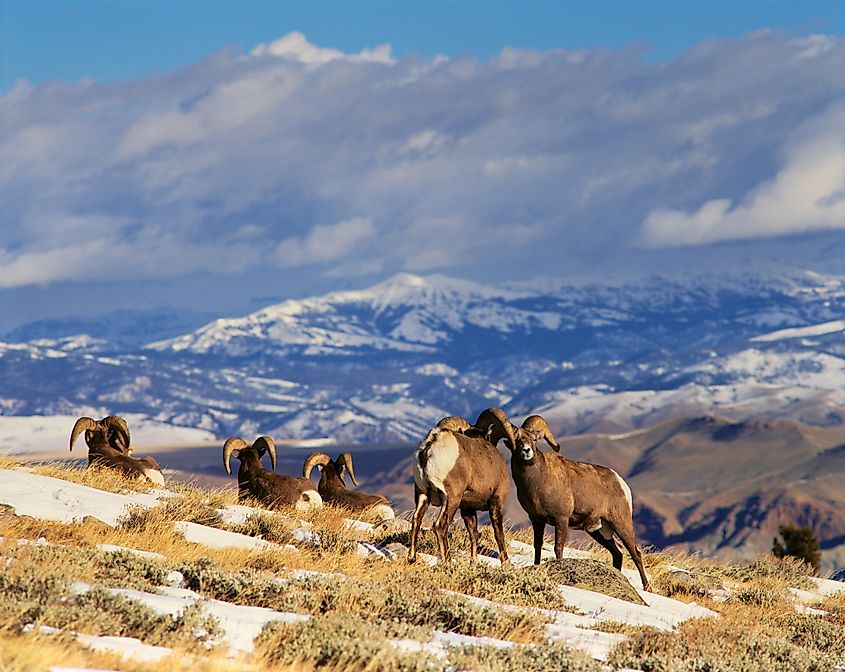 Dubois is home to only 911 residents according to the 2020 census, yet this community on the banks of the Wind River is still a nice little place to enjoy the small-town charm and natural beauty. Surrounded by the Absaroka Mountains, the town enjoys hot summers and mild winters, and cowboy culture frames much of its character. Known as the place "Where Real Cowboys Work and Play," visitors to Dubois can learn more about the town's historical development at the Dubois Museum. To explore the geologic wonder of the area, tourists can visit the National Bighorn Sheep Interpretive Center. And, of course, as with many small towns, an assortment of quaint boutiques, local diners, and welcoming folk make Dubois a great place to spend some time.
With majestic mountain ranges, vast plains, and beautiful river valleys, Wyoming is one of the Western United States' most alluring places to visit. Whether exploring a charming historic district, partaking in an outdoor activity, or simply driving along and marveling at the natural scenery, Wyoming is a place for everyone. These seven mountain towns offer a glimpse into the "Cowboy State" and its unique culture and unforgettable environment.