The Midwest's geographic center, Iowa is renowned for its stunning scenery, quaint small towns, and welcoming locals. Iowa has a variety of possibilities for seniors wishing to find a quiet and cheap community. Little villages spread out over the state offer a more relaxed way of life while larger cities like Des Moines and Cedar Rapids give urban conveniences.We'll showcase the top 7 small towns in Iowa for retirees in this article. These communities have a strong feeling of community and provide a variety of attractions, including natural beauty and cultural activities. We'll give specifics on each town's characteristics, such as its population, geography, and standout attractions. These little communities in Iowa will win your heart whether you're searching for a tranquil vacation or a location to enjoy outdoor activities.
Winterset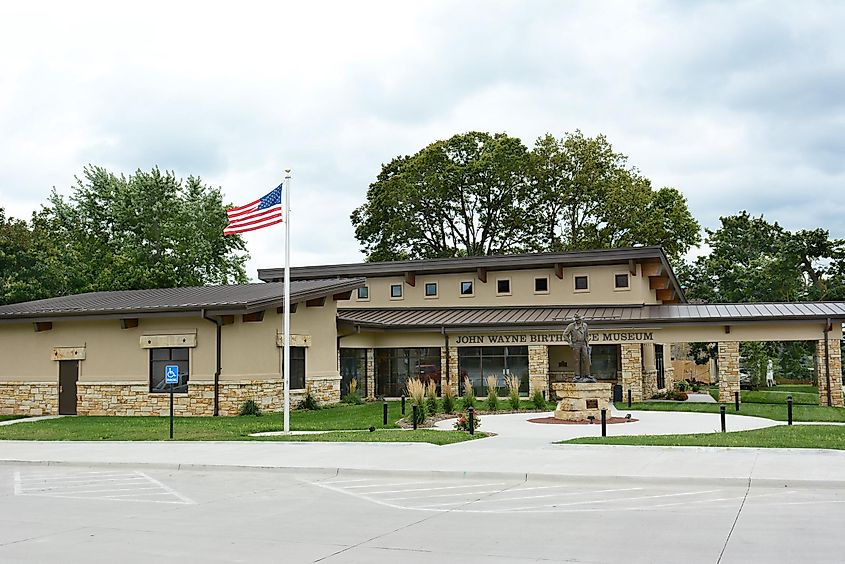 Iowa's Madison County, there is a town called Winterset. It is well known for its covered bridges and gently sloping hills, which provide a beautiful environment. Due to its small-town atmosphere and population of slightly over 5,400, the town appeals to many retirees. Des Moines, which offers quick access to urban facilities, is only 30 minutes away from Winterset. Winterset is a great place for retirees who love the outdoors. Many outdoor activities are available in the town, such as biking, hiking, and fishing. For those who enjoy the great outdoors, prominent locations include Cedar Lake and Winterset City Park. The park has a swimming pool, playground, and picnic areas. Beautiful Cedar Lake, an 84-acre lake with excellent boating and fishing opportunities. Winterset is one of Iowa's best little towns for retirees due to its beautiful surroundings and wealth of recreational opportunities.
Mount Vernon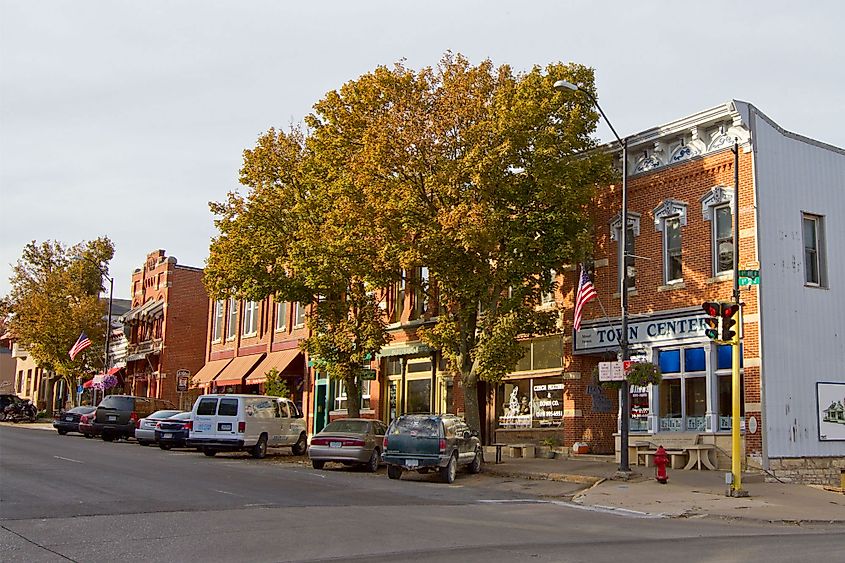 With slightly under 5,000 residents, Mount Vernon is a lovely hamlet in eastern Iowa. It is renowned for its beautiful views of the Cedar River and old buildings. Retirement residents will like living in Mount Vernon because the community has retained many of its historic structures. The National Register of Historic Places lists more than 50 structures in Mount Vernon's historic area.Retirees who appreciate the arts will also love Mount Vernon. The town boasts a lively arts community, with various galleries and art exhibits throughout the year. The town's yearly Chalk the Walk celebration is a well-liked attraction that displays the skills of local painters. In addition, Mount Vernon has several outdoor activities available, such as canoeing, fishing, and hiking and bike paths. There are numerous chances for outdoor leisure due to the town's closeness to the Cedar River.
Algona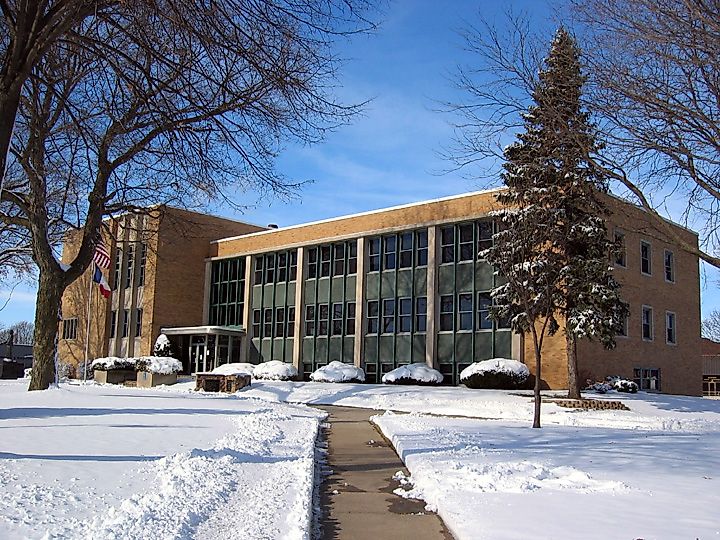 Algona, a diminutive settlement nestled in north-central Iowa, harbors a population slightly exceeding 5,000 people. This amiable hamlet is renowned for its gregarious populace and cheap living cost, rendering it a favoured destination for pensioners intent on maximizing their retirement funds. Algona further boasts an array of recreational amenities, including several verdant parks that cater to outdoor enthusiasts.
Smith Lake, situated just north of Algona, constitutes a favoured hotspot amongst locals and vacationers alike, owing to its exceptional boating, swimming, and angling opportunities. In conjunction with a medley of play areas, picnic locales, as well as biking and trekking trails, Algona also hosts several parks, notably Call State Park and River Road Park. Rest assured, Algona's manifold offerings ensure no shortage of diversionary options for the discerning outdoorsman.
Fairfield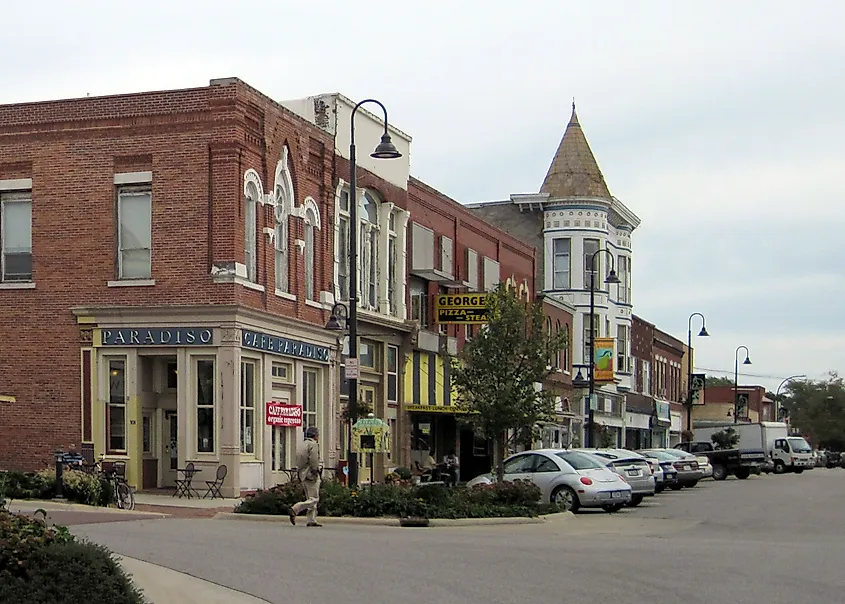 With a little under 10,000 residents, Fairfield is a distinctive community in southeast Iowa. The town is renowned for having a flourishing art and culture scene, with several events and exhibits taking place all year long. Both the Fairfield Concert Association and the Fairfield Art Walk are well-liked occasions that feature the work of regional artists.
One of Fairfield's most unique features is the Maharishi University of Management, which is dedicated to integrating ancient wisdom with modern knowledge. The university attracts students from all over the world, making Fairfield a diverse and culturally rich community. The university also offers several programs and workshops for retirees who are interested in personal growth and spiritual development.
Pella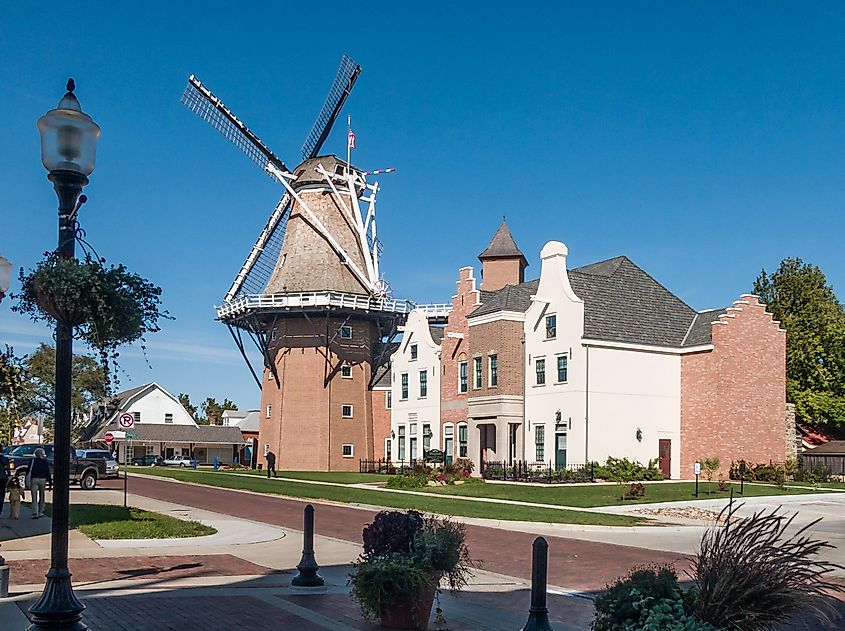 Pella, a captivating township situated in the southern-central region of Iowa, possesses an estimated population of approximately 10,000 inhabitants. The town is renowned for its Dutch ancestry, which is observed and glorified through an array of festivals and celebrations that occur year-round. One of Pella's most renowned events is the Tulip Time Festival, which transpires in May and lures visitors from all corners of the nation to witness the resplendent tulips and immerse themselves in the Dutch culture.
Apart from the exuberant celebrations, Pella is also the proud home of various historical landmarks, including the Scholte House Museum and Gardens. The museum furnishes guided tours and showcases the legacy of Pella's founder, Dominie Hendrik Pieter Scholte. The encompassing gardens are equally compelling, displaying a diverse range of botanicals and blossoms, making it a popular attraction for tourists.
Le Claire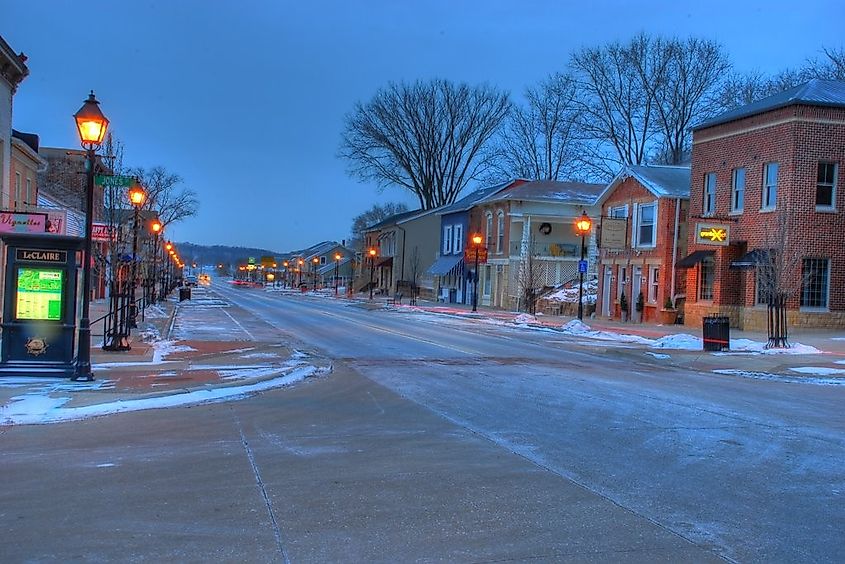 Nestled in the heart of Eastern Iowa lies the quaint and idyllic community of Le Claire, a hidden gem with a populace numbering around 5,000. Its strategic location adjacent to the majestic Mississippi River makes it an irresistible haven for boating enthusiasts and fishing aficionados alike. For those seeking a more immersive experience, the town offers various options for renting boats or embarking on scenic river tours.
One of Le Claire's premier landmarks is the Buffalo Bill Museum, an edifice dedicated to celebrating the life and legacy of the esteemed William F. Cody, who was born in this very town. The museum is an essential destination for those with a passion for history, boasting an impressive array of exhibits chronicling Cody's colourful life as a cowboy, performer, and entrepreneur.
Decorah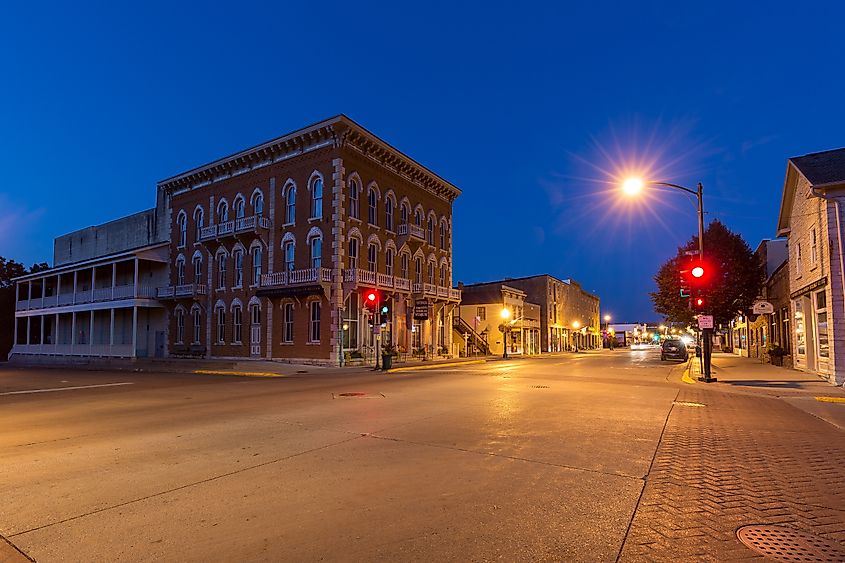 Decorah, a quaint town nestled in the northeast region of Iowa, boasts a population of approximately 7,500 individuals. Its breathtaking natural landscapes are among the town's primary attractions, particularly the Upper Iowa River, a hotspot for canoeing and kayaking, as well as the Decorah Bald Eagles, whose nests can be observed in the area.
An additional noteworthy natural wonder in Decorah is the Decorah Ice Cave State Preserve, an unparalleled experience for visitors. This preserve features a series of caverns that remain frozen even during the warmest summer months, drawing hikers and outdoor enthusiasts from near and far.
Conclusion
With many tiny communities offering a high quality of life, Iowa is an excellent state to consider retiring to. These cities offer retirees everything they need for a happy and fulfilled retirement, from picturesque scenery and economical living to warm communities and extensive cultural activities. Iowa's little towns are undoubtedly worth investigating if you're looking for a serene and inviting location to call home. You can locate a small town in Iowa that suits your needs whether you're looking for outdoor recreation, cultural events, or simply a slower pace of life. These communities provide the ideal setting for making new friends and having a happy retirement, with a strong feeling of community and lots of possibilities for socializing and connecting with others.