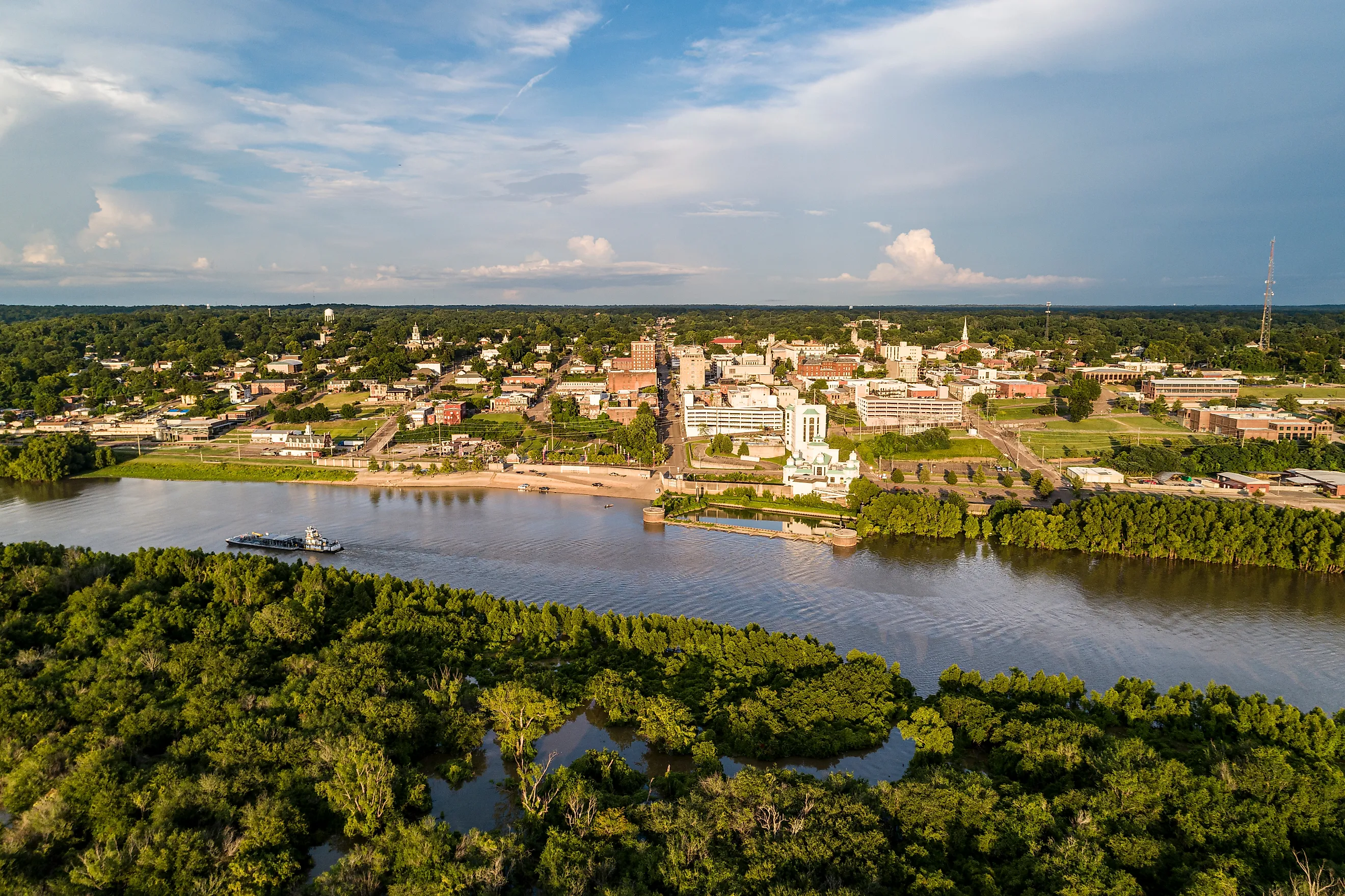 The 8 Best Small Towns To Retire In Mississippi
The Magnolia State in the deep south of the country is the famed cheapest state to retire in the US, where 15.9% of the population is over 65 and median age is 37.7. Mississippi is one of the tax-friendliest states for retirees, with humid sub-tropical climate influenced by the Gulf of Mexico where summers are hot with frequent thunderstorms for those cozy evenings. The tax burden of 9% is tenth-lowest in the country, also considering that 7.6% tax burden in Jackson is negligent compared to other large US cities. 
Mississippi is home to friendly people living a paced life, with the largest city of Jackson, many small towns and rural spaces. The prideful towns with Southern flair show attitude through attractions and impeccable hospitality along attractive scape, not hiked-up prices. Choose your favorite place to retire affordably along the coast, amidst mountains and state parks, or towns for lakeside living.
Corinth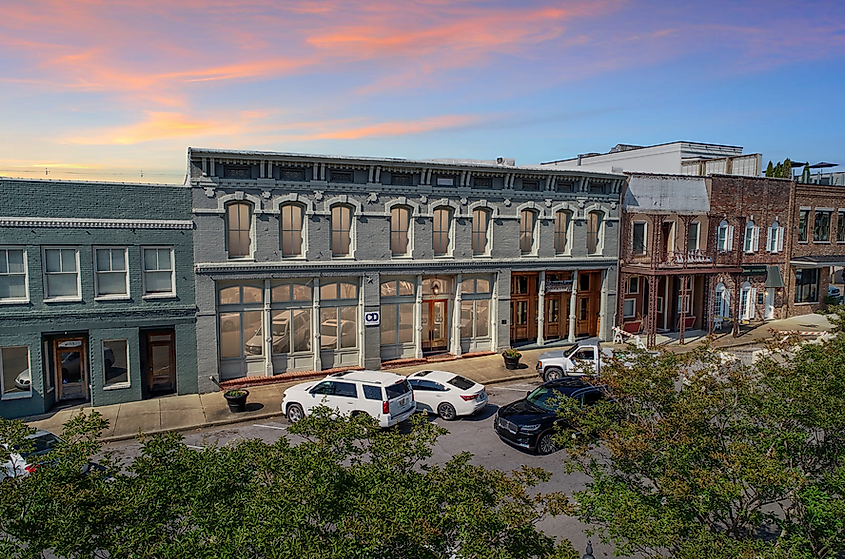 This small and charming  town is a top-choice to spend the Golden Years in Mississippi, and popular for raising a family. This makes Corinth a great place to live amidst diverse attractions, and pleasant buzz in the air above an otherwise peaceful city. The quaint townscape with a population of just over 22,500 friendly people boasts vigorous economy and rich heritage with historical sights enveloped in community spirit like no other.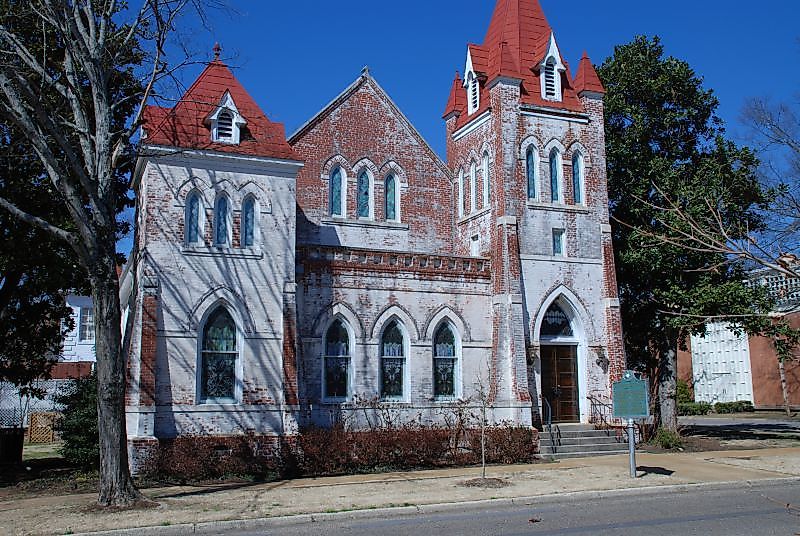 Set nestled in the Appalachian Mountains, senior citizens immensely enjoy quick access to the outdoors from the doorstep, relaxation, and going about their daily pursuits in fresh mountain air. Enjoy wistful strolls and shopping along tree-lined streets with thriving retail outlets. Find one of over 100 community churches around each corner and smiling faces that welcome newcomers. Corinth is a vibrant and safe town along the rolling hills with endless hiking ops to stay healthy, and picnics for when the family visits.
Hattiesburg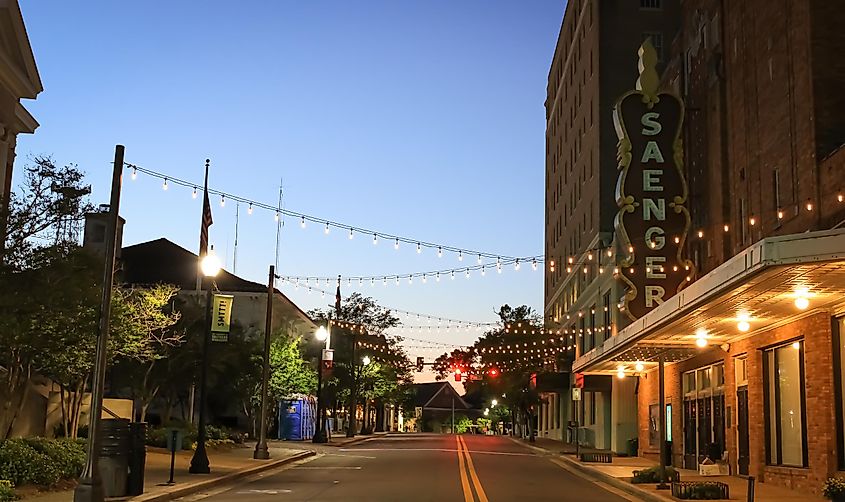 The "Hub City" of Hattiesburg is home to under 50,000 residents which lends to a small-town atmosphere in the state's fourth-largest city. The vibrant community has many things going for it, like diversified economy and south-bound location in the state, just a short drive from the coast. It is easily accessible from major cities like Jackson, Mobile, New Orleans, Memphis, and the Gulf Coast. The Certified Retirement Community boasts a spot on the "100 Best Retirement Towns in America."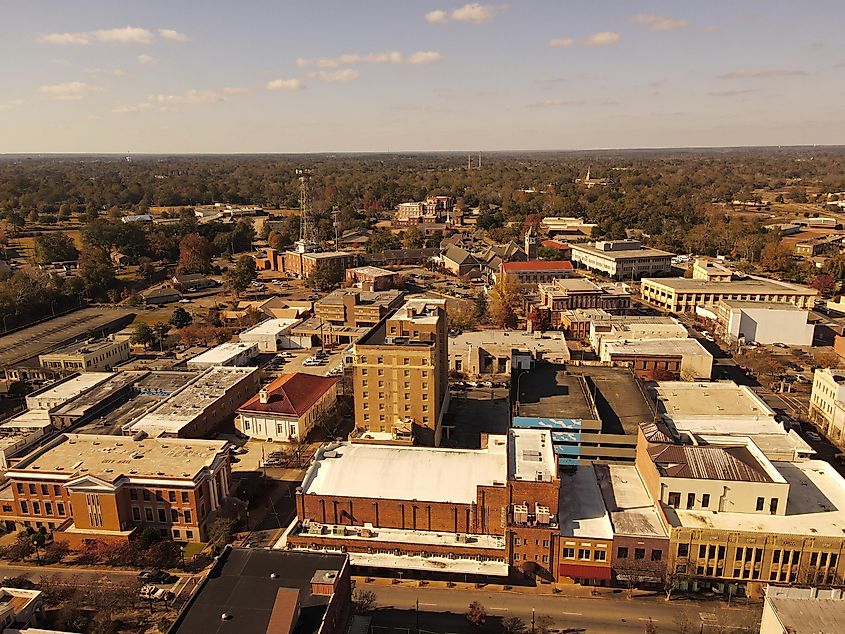 Spend your Golden Years in Hattiesburg while fulfilling all your hobbies and desires, with countless boutiques, outlets, and antique stores for shopping, along with renowned dining experiences. The recreational activities include championship golf courses, state parks, and lakes, while two major hospitals will take care of you in time of need. There are also two universities that attract brilliant minds and ever-expending services, amenities and attractions for any age, within the all-encompassing laid-back atmosphere of Southern living. 
Meridian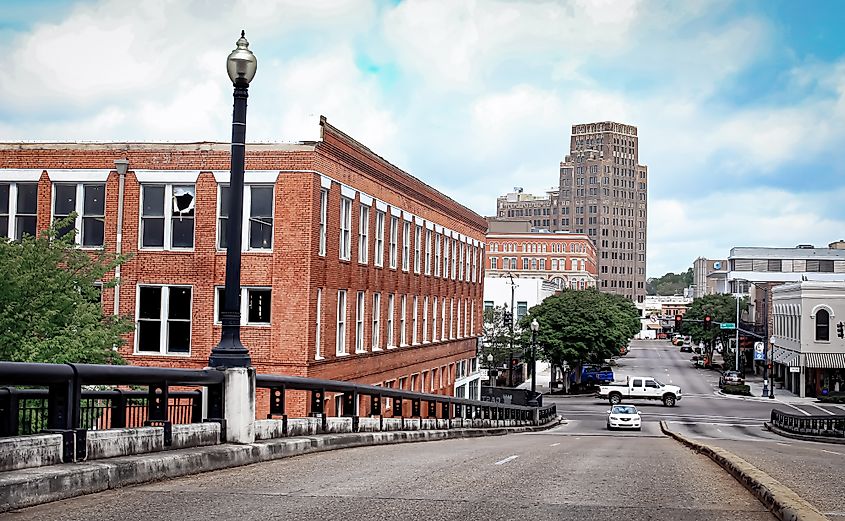 The town with a fame to creating architectural masterpieces cannot be a more joyful scape to spend the Golden Years. It is home to the talented Jimmie Rodgers along with some 34,000 residents living their best lives. Meridian is one of the cheapest places to buy in the US, with the average house value of only $136.9k in March 2022. It is a friendly and vibrant community where legal-aged citizens enjoy sharing life's tales over a drink at local favorites like Touch Sports Bart, Heavy C's Place, and the Legend Bistro Lounge.
There are many interesting places in and around Meridian to peruse during day like the Arts+Entertainment Experience, beautiful outdoors, and the hall of famous musicians. The town that looks well after citizens' interests is easily-best to retire, with many facilities for the 16.2% of the senior population. Add-on 5 hospitals within one mile of the City and an average crime rate, and you've got a move-in ready place. Other great attributes include many museums, the MAX, and street appearances by local musicians and artists. Feel embraced in beautiful outdoors with feel-good pursuits at Bonita Lakes Park with lakes and interlocking trails.
Natchez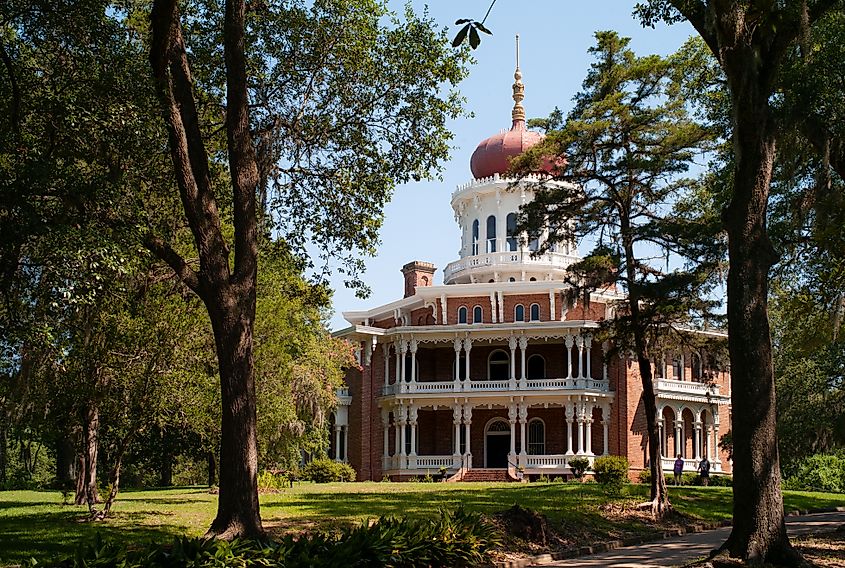 Life in Natchez is warm and slow-flowing from one side and vibrant and progressive from the other. The town with an attitude boasts a graceful scape and atmosphere that inspires joyful living. The oldest civilized settlement on the lower Mississippi River is a thrill to experience amidst rich culture and historical significance. Stroll through the town reminiscent of the past in sights, with desirable modern-day amenities, and aspiring feel for the future.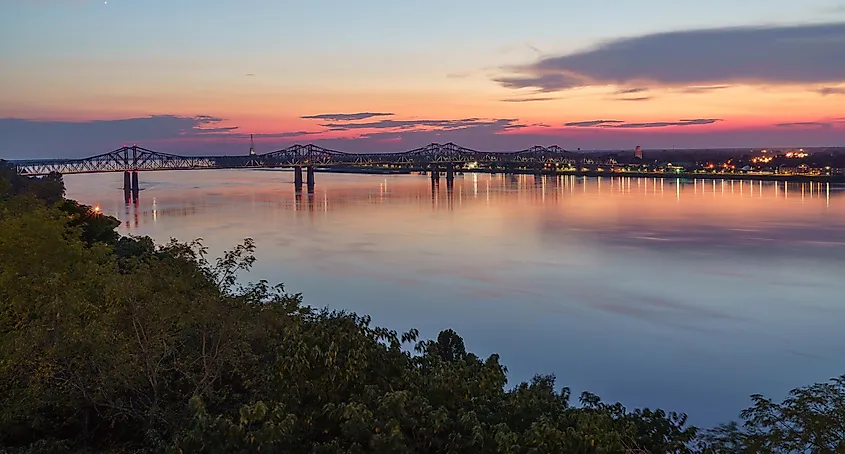 Marvell at the wealth of beautiful antebellum homes, with more here than in any other US town. The small city of around 16,000 happy residents boasts commercial, retail, and medical focal point for hundreds of miles around. Natchez ranked 7th out of 10 friendliest cities in the US and second for most recreational and social opportunities for retirees out of 576 US cities. There has never been a better time to retire, in this affordable Mississippi locale, and live to the fullest in the "creme de la creme" of the "Least Expensive State to Retire In."
Oxford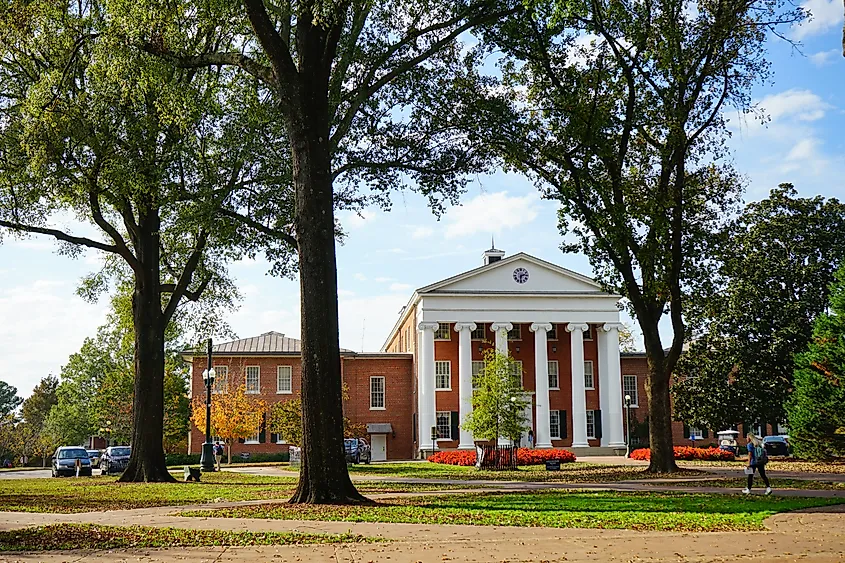 Oxford is a truly-magical small city to retire in, with a lively population of just under 26,500, the University of Mississippi, and median home value of $272,593, below the national number. Moreover, the residents over 65 can declare the first $75,000 of their real house value exempt from local property taxes, which is great for rainy-day savings, emergencies, and vacations. Oxford boasts the central reputation for Southern arts and literature, which makes for a vibrant scape and mindful populace. It is also where the patron saint, William Faulkner lived and famed novelist John Grisham resides in his Golden Years.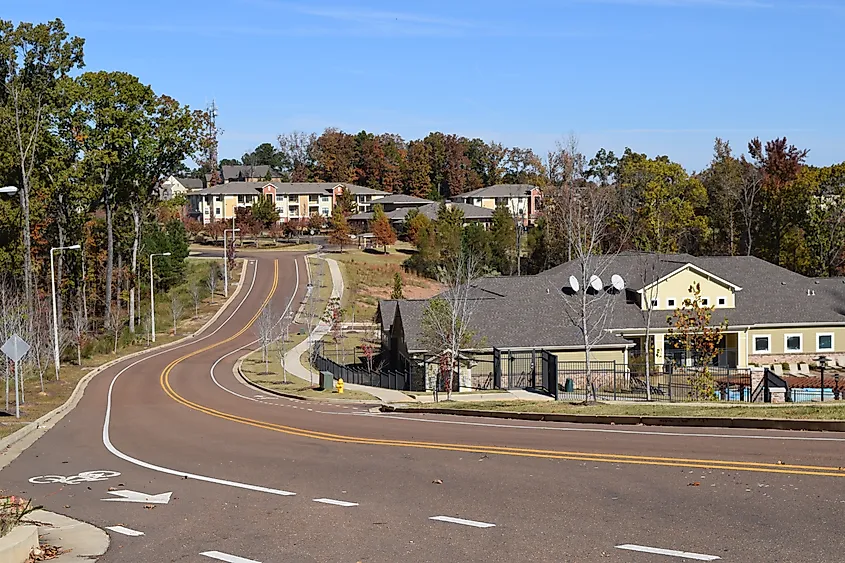 Partake in the two literary conferences every summer at the university, and enjoy an array of events throughout the year. There are also some tuition-free courses for senior citizens. What retirees love most about Oxford is remarkably tranquility and Southern attitude with thought-through amenities and wholesome attractions for when the family is in town. There is a growing economy if the kids decide to move-in and find jobs, as well as little-to-no crime, parks and public spaces for easy outdoors-access with the little ones. 
Tupelo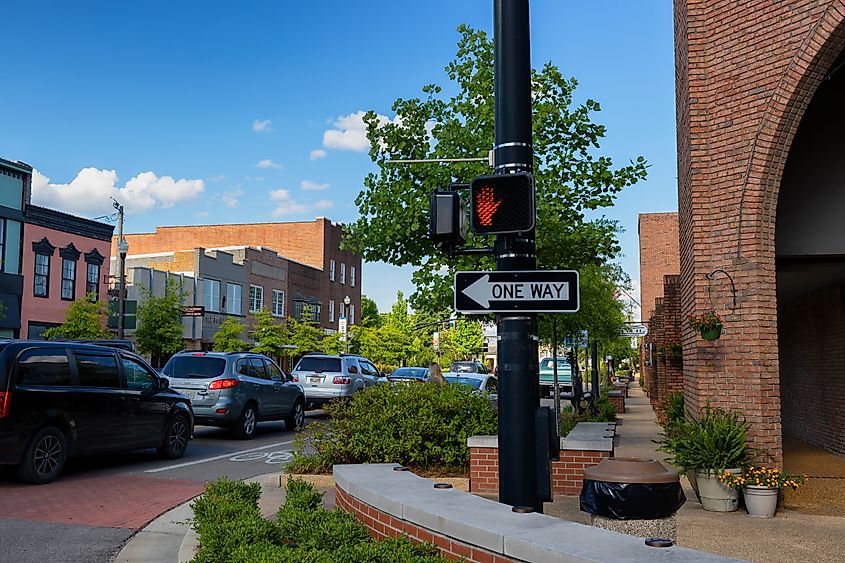 Set amidst rolling hills and peaceful lakes, Tupelo beckons the 65+ public with a natural world full of opportunities to live-out healthy Golden Years amidst fresh air. The warm town with a homegrown feel has excellent hospitality services that natives and newcomers equally enjoy. It is no surprise that the city with a four-time honor of "All America City" boasts superior quality of life propelled by the driven community. It is also nationally recognized by the Wall Street Journal and others prestigious sources for continuous strides to better the lives of its 37,500-some citizens, today.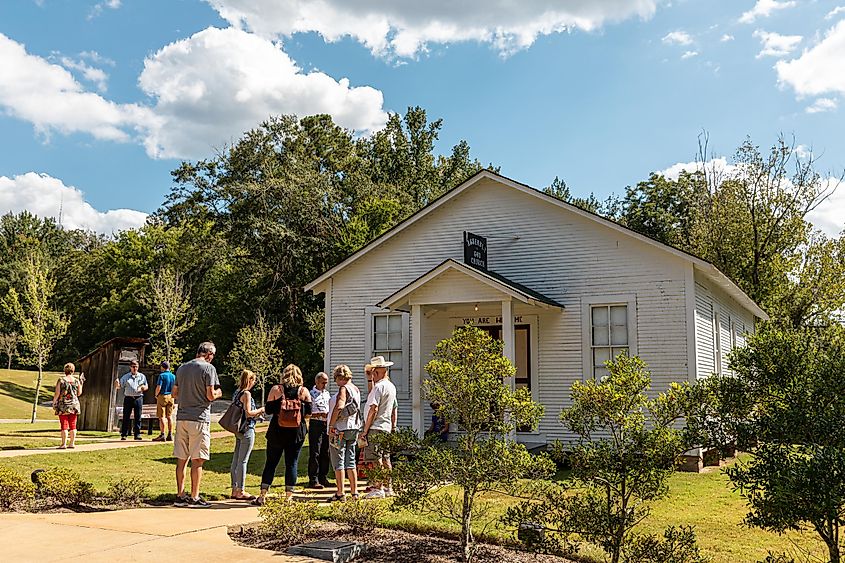 Even through the population swells to approximately 141,000 during daytime, don't fear crowds, but expect better services and more smiles, as most come to Tupelo for the ample job market. It is home to the regional mall and cultural amenities spread throughout the peaceful neighborhoods with stately older homes and new residential buildings. Feel safe in the city of well-trained professional fire and police departments and enjoy an exceptional cost-of-living value, with the overall cost of living, 12.7% below the national average. 
Aberdeen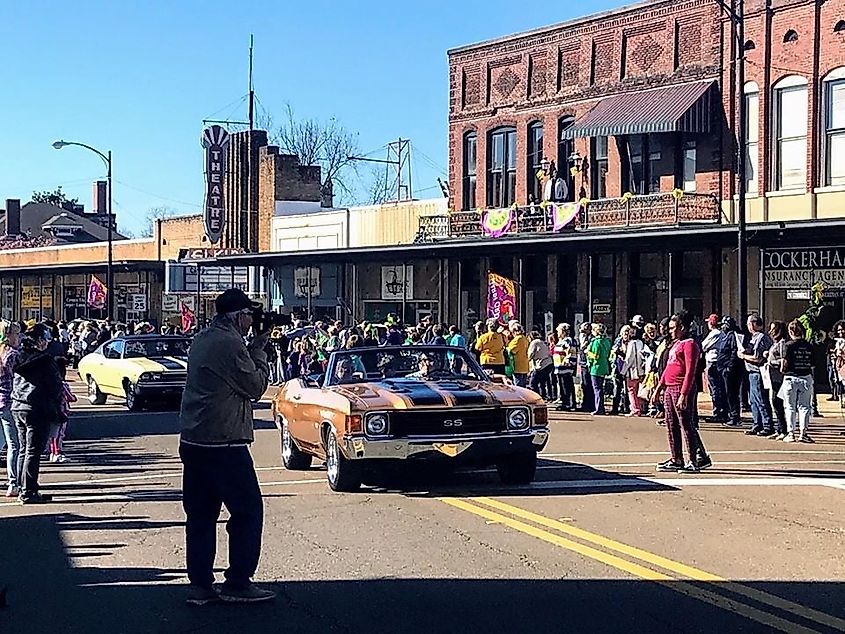 The small town of Aberdeen at the Hwy 145 Corridor boasts repeated designations of a Certified Retirement City, rewarded for rigorous screening to maintain a thriving retiree-friendly community. Aberdeen features affordable cost of living, low taxes and crime rate, quality medical service, and even continuing education. Despite the median age of 26, it is a warm and welcoming community with lively streets ringing of youth, with recreational and cultural opportunities for all ages. Spend an afternoon shopping with your family along the Downtown Shopping District or tour an antebellum mansion. 
Many come for the historical charm along the architecture-laden scape, as well as the Tennessee Tombigbee Waterway for year-round scenic strolls. The downtown comes alive during the annual Purple, Green and Gold-themed Aberdeen Mardi Gras with decorative flags, events and attractions amidst excitement and local flavor. Retirees enjoy the small town charm, including many local shopping ops with unique merchants, colorful historical sights, and genuine Southern hospitality, enriched with modern amenities. There are also exciting Architectural Driving Tour and the Aberdeen Black History Trail.
Brandon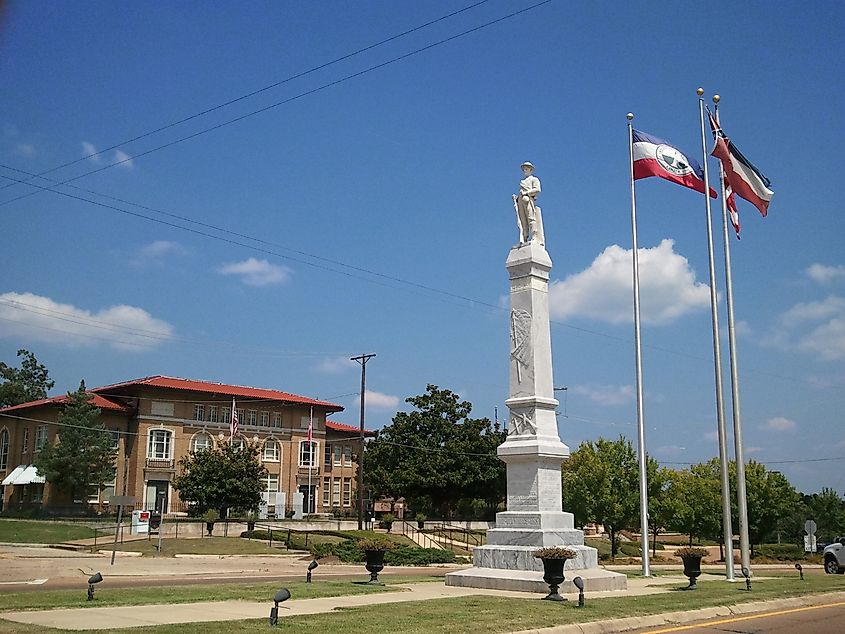 The City of Brandon with a population of around 25,000 is consistently ranked top in the state to retire. It is a thought-after destination with median rent of $996 and only 5 miles to the airport, which is great for family visits. The small and charming townscape prides itself in putting citizens' needs at foremost priority, with continuous improvements to safety features including the recent three new fire stations and faster fire department responses.
Brandon's police department is also top-notch, with accreditation that only few other law enforcement agencies in the US can boast. The public services include revamped recreational facilities with expanding ops for all ages, tastes, and groups. Citizens enjoy the homegrown atmosphere on a stroll along well-maintained streets and roadways, and enhanced home services that cater to living comfortably alone and hosting guests.
Mississippi is the destination-state to retire, foremost for the active tax plan. Considering moving-in with family? Great; the low income tax rate from 3.0% to 5.0% and un-taxed Social Security leaves all the benefits of hard work in your household. These towns offer plenty of kid-friendly attractions, green parks, and even universities. If the family is simply visiting, venture-out on a picnic, watch a movie, or catch a play.
There are also countless local favorites and renowned restaurants, while the shopping ops range from boutiques to antiquing markets. Enjoy treating your grandkids, with the median property tax of only $508 a year and seniors exempt of the first $75,000 true value on property taxes, the country's most-generous senior exemption.