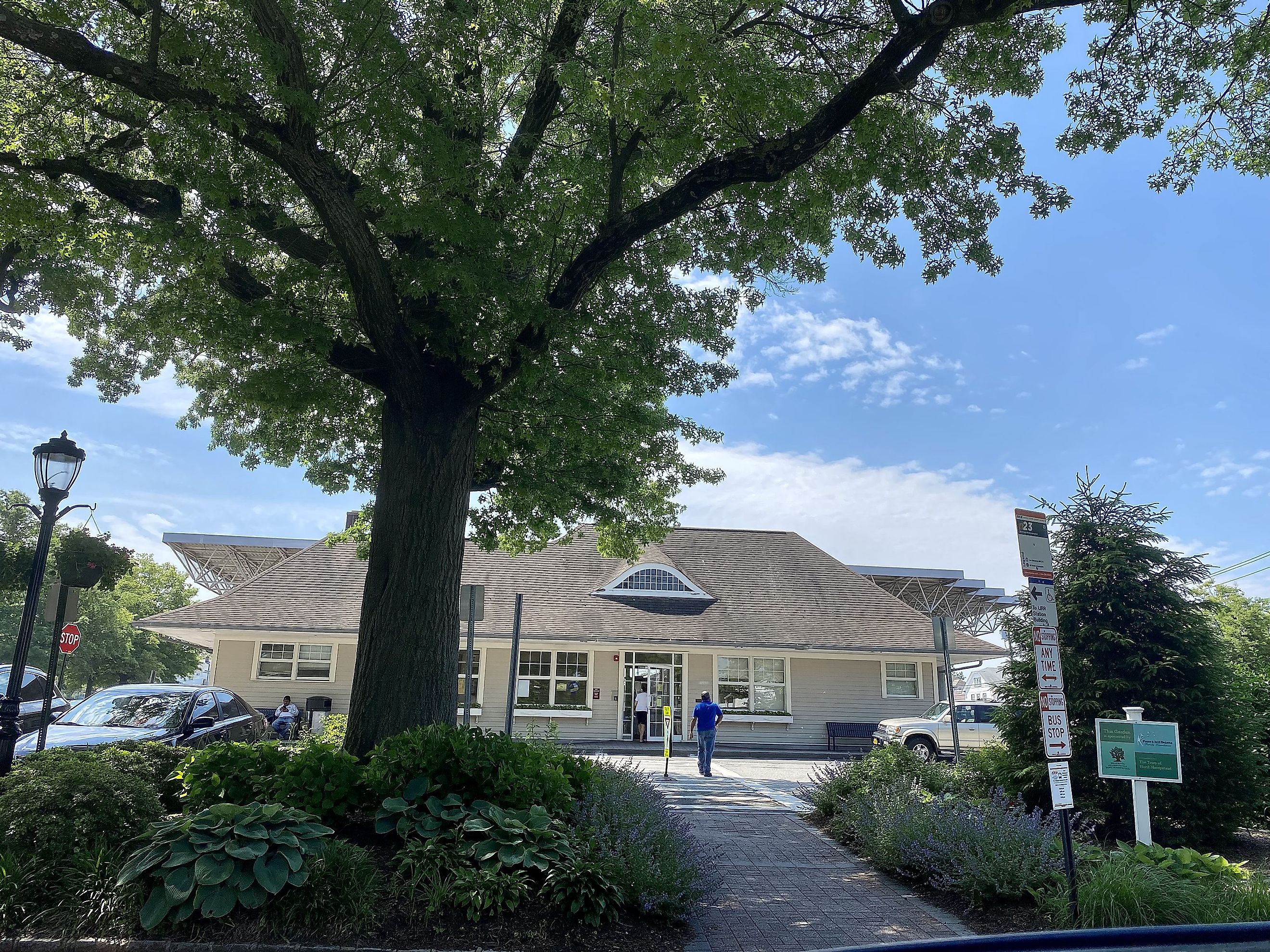 Port Washington, New York
Port Washington is a vibrant community located 17 miles from New York City and is easily accessible by car, train, or boat. It features tree-lined residential streets, beautiful parks, magnificent historic homes, free summer concerts, and fantastic restaurants. Visiting Port Washington is an excellent opportunity to escape from the city rush and enjoy watching the sunset over the calm waters of Manhasset Bay. There is a lot to see in this small community, and visitors can expect to make unforgettable memories during their stay. The visitors certainly will not forget the feelings of warmth and safety they will experience while strolling down the streets of Port Washington.
Geography And Climate Of Port Washington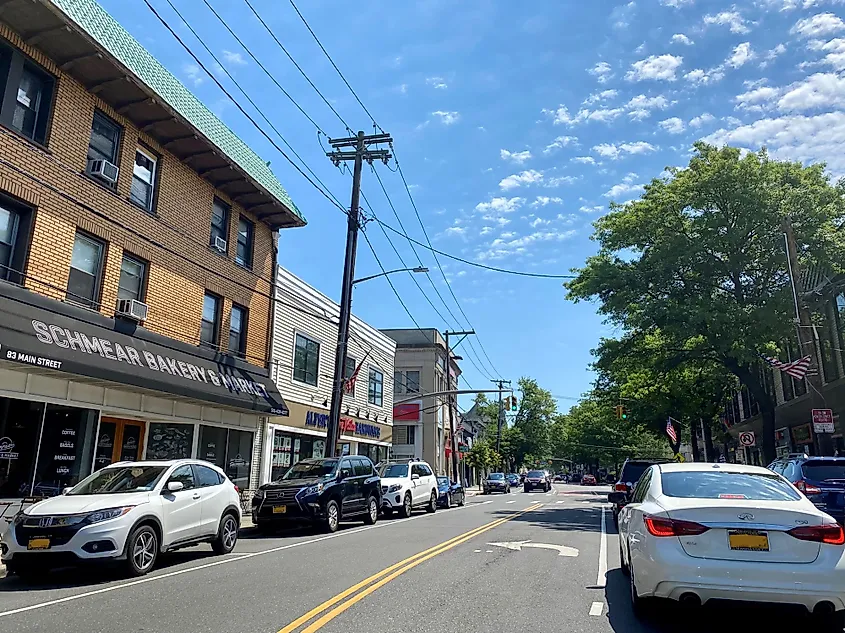 Port Washington is situated on Long Island's northern shore in the US State of New York. It is a hamlet in the Town of North Hempstead in New York's Nassau County. The hamlet is bordered by water bodies on two sides: Manhasset Bay on its western side and Hempstead Harbor on its eastern side.
In Port Washington, the summers are warm, humid, and wet, while the winters are cold, snowy, and windy. Temperature varies between 26°F and 84°F throughout the year. Therefore, the best times to visit for warm-weather activities are from mid-June to mid-July and from early August to late September. However, the temperature rarely dips below 13°F or goes above 91°F. In general, the sky is partly cloudy year-round.
Brief History Of Port Washington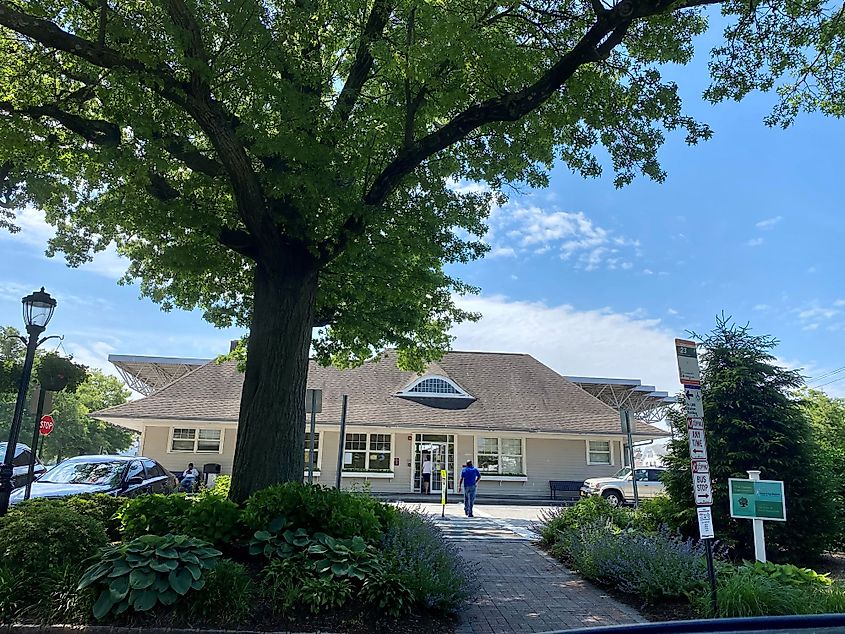 Port Washington was initially a sand-mining town in the late nineteenth century and had the most extensive known sandbank east of the Mississippi River. The sand from Port Washington was used to make concrete for some of the most prominent New York City skyscrapers, including the Chrysler Building and the Empire State Building. It is interesting to know that the world's most spectacular skyscrapers were built with "Cow Bay Sand." In 1898, a station was built by the Long Island Rail Road in the city, allowing visitors to commute to the area by train. This made Port Washington a bedroom community for New York City commuters. The waters of Manhasset Bay in New York City were considered appropriate for flying boat operations. Therefore, in 1939, Port Washington was Pan-American World Airways' New York base for their flying boats, which executed the first-ever passenger transatlantic flight. Even though a lot has changed in Port Washington over the years, many historic homes have been preserved. History enthusiasts can visit Port Washington Public Library to browse the local historical material and archived collections. Today, Port Washington is mainly known as a beautiful waterfront area that includes beaches, parks, and marinas.
The Population And Economy Of Port Washington
Port Washington has a population of 15,808 people with a median age of 42.3 years and a median household income of $141,667. Given the relatively high median household income, it is not surprising to know that Port Washington is a white-collar town, with 92.38% of the workforce employed in white-collar jobs. Most of the residents work in management, business, and financial occupations. It is noteworthy to mention that Port Washington's character is shaped by its artists, as the town has more artists, designers, and media professionals than 90% of the communities in America. The greatest number of Port Washington residents report their race to be White. The town is ethnically diverse, however, as it is home to people belonging to various ethnic and racial groups. This becomes evident when looking into the ancestries of the town's residents, who mostly come from Italian, Irish, German, Eastern European, and Polish descent.
Attractions In Port Washington
Sands Point Preserve
Visiting Port Washington for a weekend might not be enough to enjoy all it has to offer, but Sands Point Preserve is an excellent place to start the adventure. The admirable preserve includes a 216-acre park of gorgeous scenery, historical mansions, breathtaking rose gardens, and freshwater ponds. The preserve provides year-round cultural programs, mansion tours, fitness activities, and private event services. It is committed to giving its visitors an unforgettable experience by remaining true to its mission of preserving the past and serving the future.
Port Salt Cave
Port Salt Cave is the ultimate relaxation and wellness spot. Visitors can enjoy the calming and detoxifying effects of salt therapy which are translated into reduced stress, increased energy, and better sleep. Port Salt Cave differentiates itself from traditional salt caves by using the most innovative technologies to reproduce the atmosphere of a salt cave through a monitored therapeutic microclimate. Visitors can also check out the unique items in the cave's boutique, such as hand-crafted jewelry, salt lamps, natural stones, and skin care products.
North Hempstead Beach Park
North Hempstead Beach Park is a destination for all beach lovers as it has several athletic fields, bathhouses, and fishing facilities. The beach hosts annual firework shows on Memorial Day and the Fourth of July and is host to "Beachfest," an end-of-summer festival held each September featuring food, music, and games for all ages. Port Washington offers an exquisite dining experience, with the restaurants providing a wide range of dishes. Some overlook the sparkling Manhasset Bay and offer outdoor dining during warm weather months. In addition, there are many bagel shops, pizzerias, and cafes for people to grab a bite on the go.
Port Washington is a picturesque waterfront hamlet that is the perfect place to escape the everyday, busy city life. This hidden gem offers wonderful natural sceneries, a ton of fun activities, and a wide range of great dishes. As Port Washington represents many ethnic and religious backgrounds, visitors and residents alike can experience a deep sense of community pride in this beautiful North Shore destination!