Iowa is truly a beautiful jewel of the Midwestern United States, where great history, cultural diversity and natural beauty all meet. Although its main cities like Cedar Rapids, Des Moines, and Sioux City remain its most well known urban centres, Iowa also boasts plenty of smaller towns worthy of attention. Here plenty of fun, history, and beauty can all be found. 
Decorah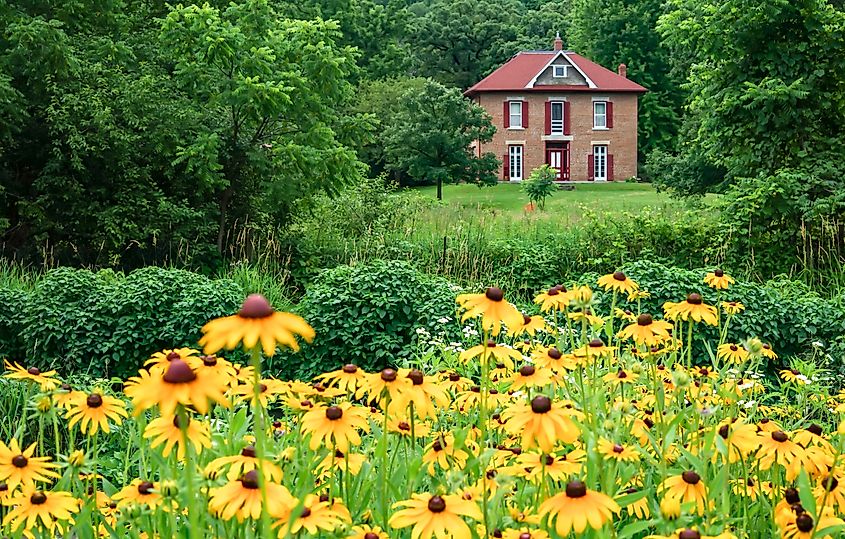 With a population of 7,587, the town of Decorah is a charming and beautiful place that serves as the seat of Winneshiek County. Just south of the border with Minnesota, Decorah is a fascinating stop for geographic and cultural history. Site of the famed Decorah Crater, believed to have been created by a meteor strike some 470 million years ago, this most unique place gives us clues into Earth's geologic history. In addition, visitors can enjoy some of Decorah's special Norwegian heritage, dating from the 1850s when large groups of immigrants from Norway settled in the area. Visit the Vesterheim Norwegian-American Museum (the most expansive single site dedicated to one immigrant group) or simply enjoy the summer Nordic Fest, celebrating all things from Scandinavia. This is event is so popular it attracts up to 50,000 visitors, 7 times more than the town's regular population!
Pella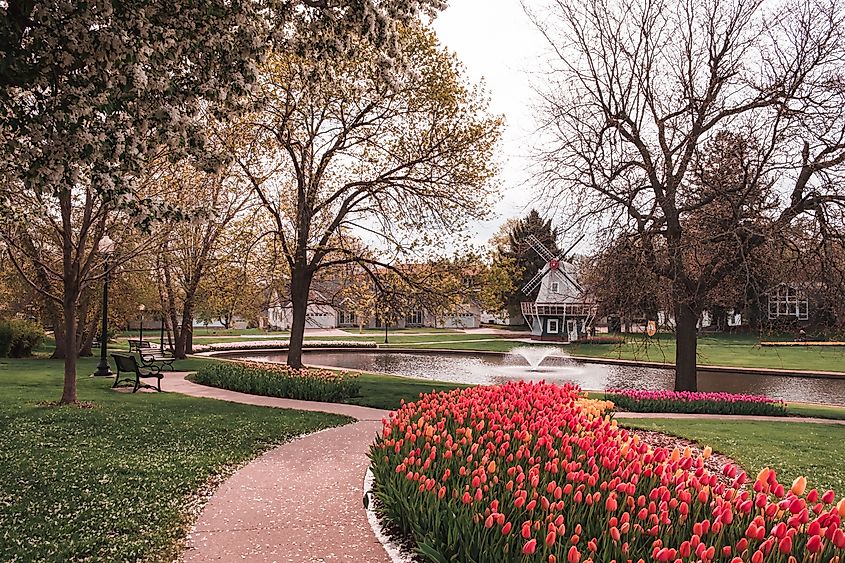 Just some 65 kilometres from Des Moines, the town of Pella was founded by Dutch immigrants in 1847 and is now the home of nearly 10,500 residents. Indeed today this modern town retains a most unique Dutch heritage, and visitors can enjoy a number of great festivals and special landmarks. Visit the 1850s Vermeer Windmill (the tallest working windmill in America), stroll along the Molengracht Canal, and take in all the sights and smells of the annual Tulip Time Festival. Besides the assortment of beautiful flowers, parades, traditional Dutch food, folk dances and costumes, and live music make this one of the most special festivals to partake in, in Iowa.
Okoboji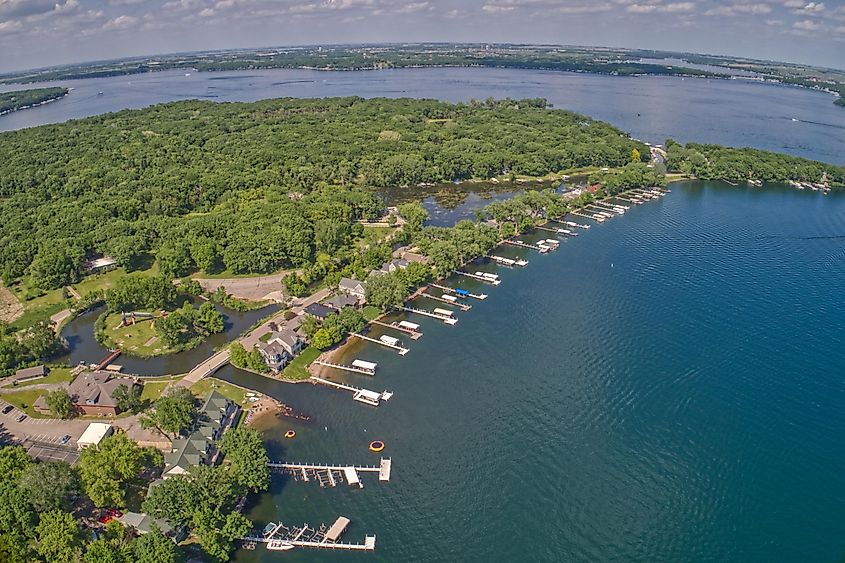 Okoboji may only have a population of under 800 inhabitants, but never offers its visitors a dull moment, particularly in the summertime. Situated on the shores of West Okoboji Lake withing the Iowa Great Lakes Region, this town is very popular with summer tourists. Here one can go boating, swimming, or simply sunbathe around the pristine blue waters. Meanwhile at the nearby Arnold's Park Amusement Park, visitors can get some very special thrills on the Legend, a wooden track roller coaster!
Ida Grove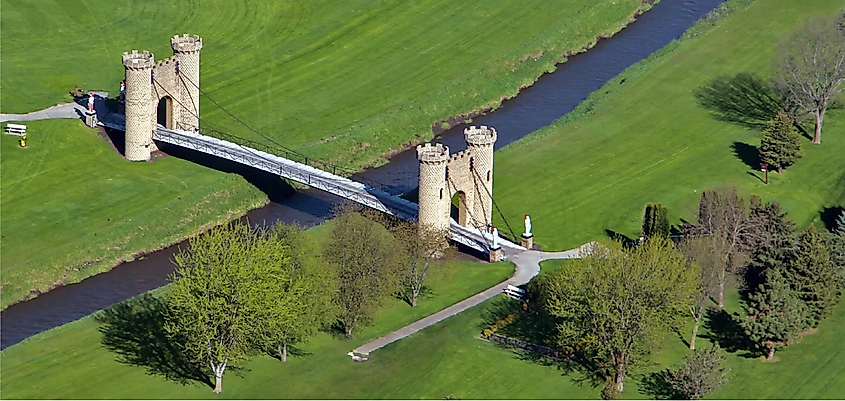 Known as "The Castle Town", Ida Grove was established in 1871 and now boasts a very modest population of just over 2,000 residents. Known for its castle like structures scattered around town, visitors can also enjoy several unique historical sites and museums. Stop by the Stagecoach Inn or the Moorehead House Museum, for a glimpse into 19th century life and the town's historic development. And of course when near Lake LaJune, the imposing pirate ship is a most special photo opportunity, in a most special Iowa community.
Bonaparte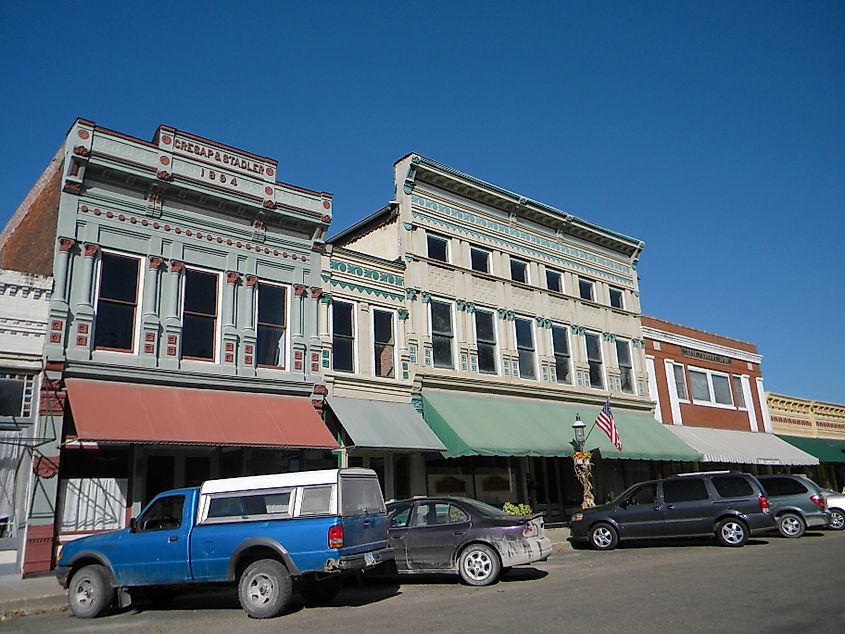 Named after the French emperor Napoleon, the town of Bonaparte was established in 1837. Though its permanent population is only 359 people, this historic town has plenty of great charm and historical intrigue. Situated on the Des Moines River and along the famed Mormon Trail, several sites in town are listen on the National Register of Historic Places. Including the Bonaparte Historic Riverfront District and the Bonaparte Pottery Archeological District, this town definitely immerses its visitors in authentic glimpses of 19th century life. And of course enjoying a tasty meal at a local restaurant or simply shopping at any of the charming boutique shops, make Bonaparte a wonderful slice of small town America.
Leclaire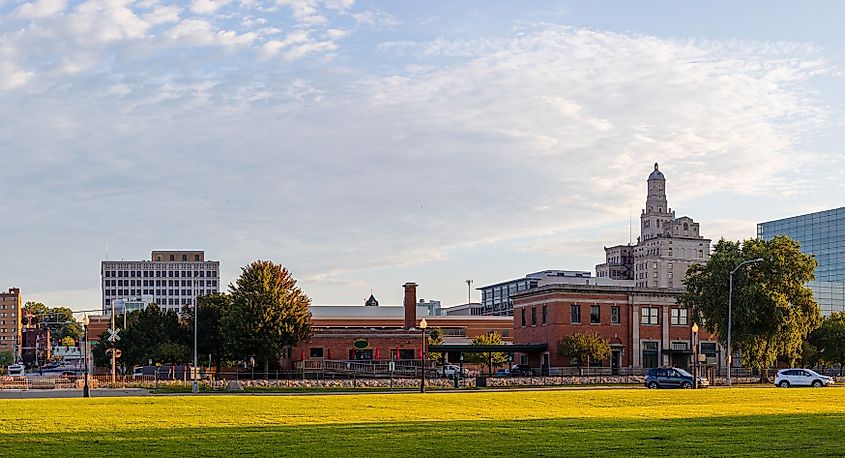 LeClaire was incorporated in 1855 and today is the home to just under 5,000 citizens. A part of the famed Quad Cities region that shares a border with Illinois, LeClaire offers visitors plenty of historic charm and beauty. Experience the Cody Road Historic District and its series of 19th century buildings, visit the Buffalo Bill Museum (the famed frontiersman was born in the town), or enjoy some locally made spirits at the Mississippi River Distilling Company. In addition nature lovers will surely not want to miss an opportunity for some stunning views of bald eagles. Near the locks of the Mississippi River, wonderful sights of these majestic birds can be seen from December to March.
While Iowa's main cities certainly attract most of the "Hawkeye State"'s visitors, its other smaller towns are also truly wonderful places to discover. Indeed these historic and naturally beautiful towns, add most splendidly to the allure of the American Midwest. Here encounters with unique history, small town charm, and great natural wonders make these Iowa towns worthy of any traveller's list.