Irving is a big city situated in Dallas County in the US State of Texas. Irving is considered the state's thirteenth-largest city and an inner ring suburb of the city of Dallas. The city is known for its racial and ethnic variety and has been named one of the country's most diverse cities. Being a part of the Dallas-Fort Worth metroplex, Irving also includes Las Colinas, which functions as a mixed-use planned community. 
Geography And Climate Of Irving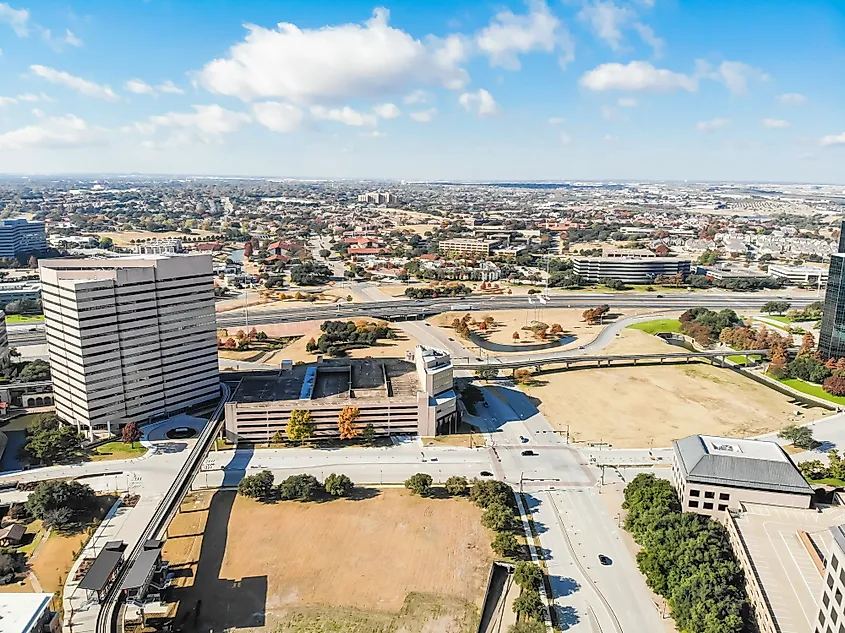 Irving covers a total area of 176.05 sq. km, of which 173.48 sq. km is occupied by land, and 2.57 sq. km is covered by water. Summers in Irving are hot and humid, winters are chilly and windy, and it is partly overcast all year. The yearly average temperature usually ranges from 38°F to 96°F, with temperatures seldom falling below 26°F or rising over 102°F. On average, the city receives 37 inches of rain and 1 inch of snow every year. The perfect time to visit Irving for hot-weather activities is from late May to late September.
Brief History Of Irving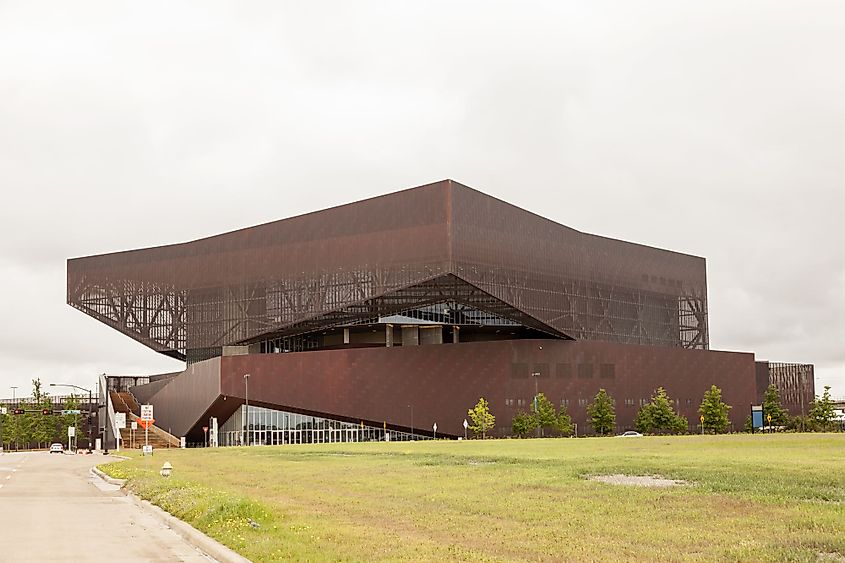 Before Irving was created in 1903 by Otis Brown and Otto Schulze, the city was known as Gorbit and then Kit. As a result, the history of this city is very brief yet intriguing. The city's name has a fascinating backstory involving American novelist Washington Irving. Otis Brown's wife, Netta Barcus Brown, is said to have appreciated the novelist, which led to Irving being picked as the city's name. Irving was established as a city in 1914, and Otis Brown became its first mayor. Although the community had created its first public schools by 1909 and had grown to house more than 300 persons by 1925, growth was slow in the early years. Despite the arrival of electricity, running water, and a fire department in the 1920s, the economy was still predominantly based on agriculture and the cotton trade. That all altered in the 1930s when Irving created a booming manufacturing business.
Population And Economy Of Irving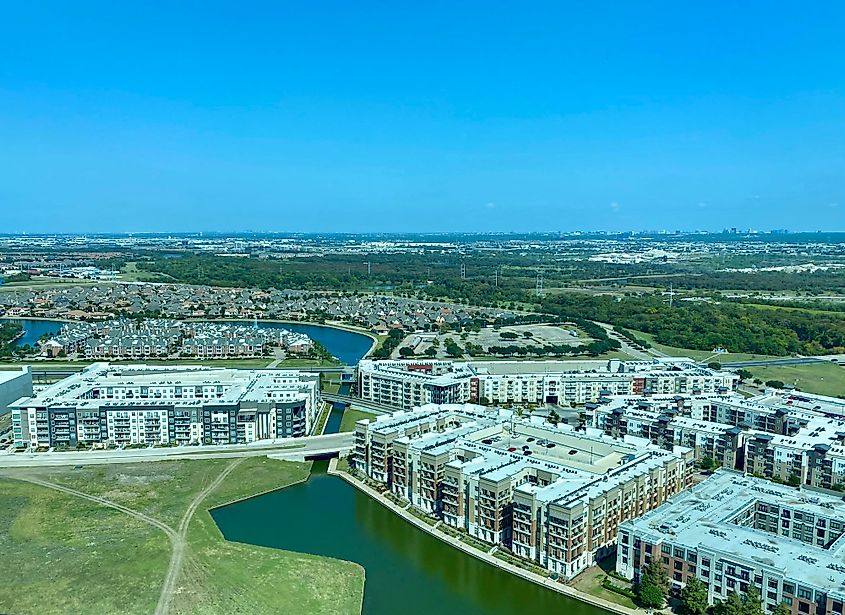 As per the latest US Census, Irving has a population of 264,762. The city's population has risen by 3.15% from the 2010 census, which reported a population of 256,684. The city is well-known for its racial and ethnic diversity, with 53.1% white people, 12.3% African American, 14% Asian, 0.9% Native Americans, 0.1% Pacific Islanders, 16.2% making up other races, and 3.5% of two+ races. Hispanic or Latino people of any race account for 41.1% of the population, with Mexicans constituting the largest group and Salvadorans the second largest. Irving has an average family income of $85,705 and a poverty rate of 11.19%. The major industries in the city include Construction, Accommodation & Food Services, and Professional, Scientific, and Technical Services. 
Attractions In And Around Irving
Mustangs Of Las Colinas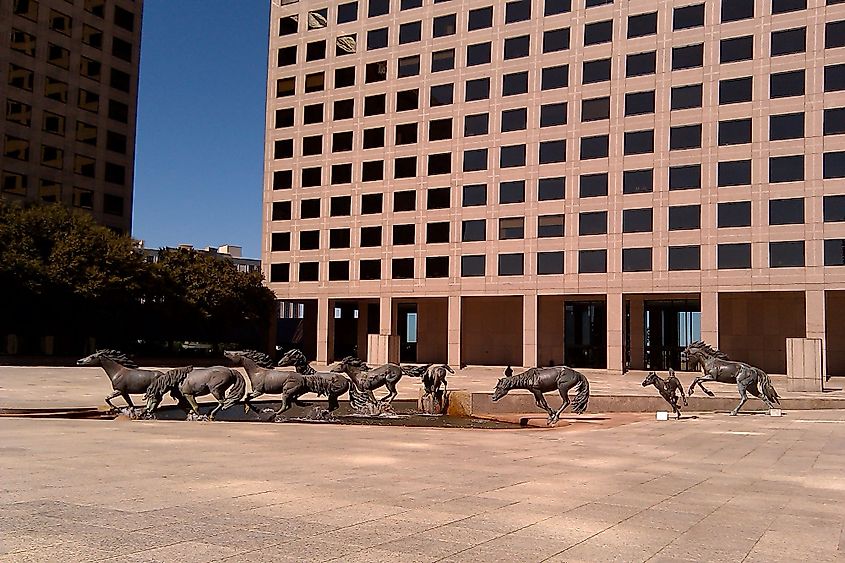 The Mustangs of Las Colinas sculpture is the focal point of Williams Square at the Las Colinas Urban Center. Ben H. Carpenter, a Dallas businessman, transformed his family's ranch into the Las Colinas Center and commissioned African wildlife artist Robert Glen to create a sculpture commemorating the area's natural history. The artwork, dedicated in 1984, shows nine larger-than-life wild mustangs galloping over a granite stream and draws people from all over the world.
Irving Arts Center
The Irving Arts Center is the Dallas/Fort Worth area's center for arts and culture. The site includes two theaters, four galleries, a sculpture park, as well as multipurpose rooms, and event space. It also includes concerts and displays by international and local artists. Visitors to the 2-acre sculpture garden may enjoy a lovely natural environment while witnessing an excellent permanent collection made by local artists and children, as well as sculptures on loan from across the world.
Ruth Paine Home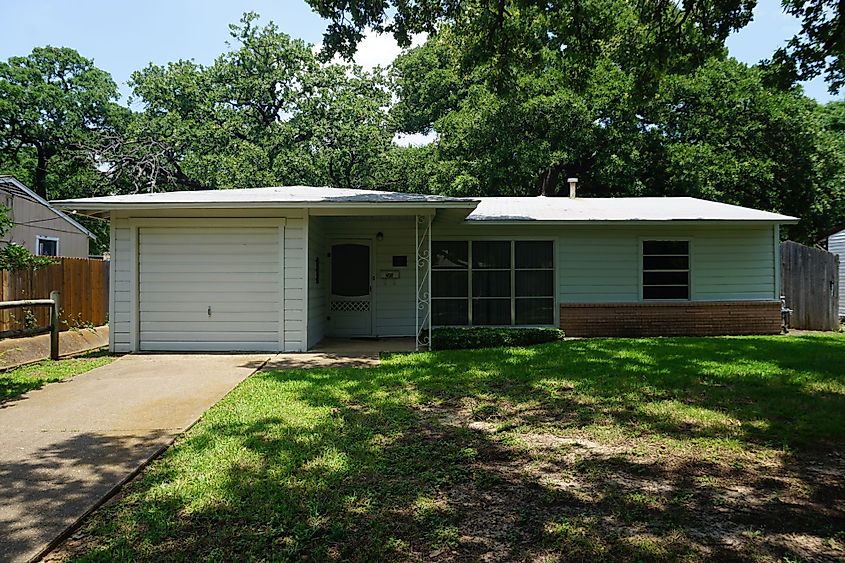 The little suburban home of Ruth Paine is now a museum displaying the history of its part in the killing of President John F. Kennedy. The night before he killed JFK at Dallas' Dealey Plaza, Lee Harvey Oswald stayed at the residence with his wife. The interactive museum, restored to its 1963 look, tells the tale of how Ruth and Michael Paine were caught up in the event's aftermath and provides crucial additional details, making it a must-visit on the list of JFK-related attractions.
Fritz Park Petting Farm
The Petting Farm, a Fritz Park sub-facility, provides a rare chance for a hands-on experience with farm animals in the heart of the Metroplex. The park, which is only open in June and July and is located at 15th Street and East Vilbig Road, provides a tranquil, shaded setting where guests of all ages may pet and feed cows, horses, goats, rabbits, and other animals.
Las Colinas Symphony Orchestra
One of America's top 100 orchestras, the Las Colinas Symphony Orchestra, performs eight subscription performances each year at the Irving Arts Center's opulent Carpenter Performance Hall. The brilliant and wealthy orchestra is directed by Maestro Robert Carter Austin, who is in his twenty-fifth season as Music Director. It consists of 93 professional musicians from 19 different countries.
Jackie Townsell Bear Creek Heritage Center
The Center tells stories about the African-American enclave in Irving's Bear Creek community during the period of racial segregation, along with the lives of African-Americans in Bear Creek from the emancipation of slaves to the Civil Rights Movement in the 1950s and 1960s. Bear Creek, located in west Irving, is one of Dallas County's oldest African-American neighborhoods. After liberation, former slaves began to move into the area, making it largely African American.
SUP NTX-Stand Up Paddle
Stand-Up Paddle on the Mandalay Canal in North Texas provides all the visitors the need to get started enjoying the world's fastest-growing water sport. The family-owned enterprise offers a fully equipped shop where they can assist you in finding the ideal paddle board as per your preferences.