Germantown is a census-designated place situated in Montgomery County in the US State of Maryland. Although not formally an incorporated city, it is a thriving neighborhood separated into six smaller "villages" and teems with restaurants, entertainment options, parks, and shopping centers. It is also the state's third-most populated place after Baltimore and Columbia. Besides being close to Washington, D.C., Germantown is a well-liked residential neighborhood for individuals seeking metropolitan accessibility without the overpowering characteristics of a vast metropolis.
Geography Of Germantown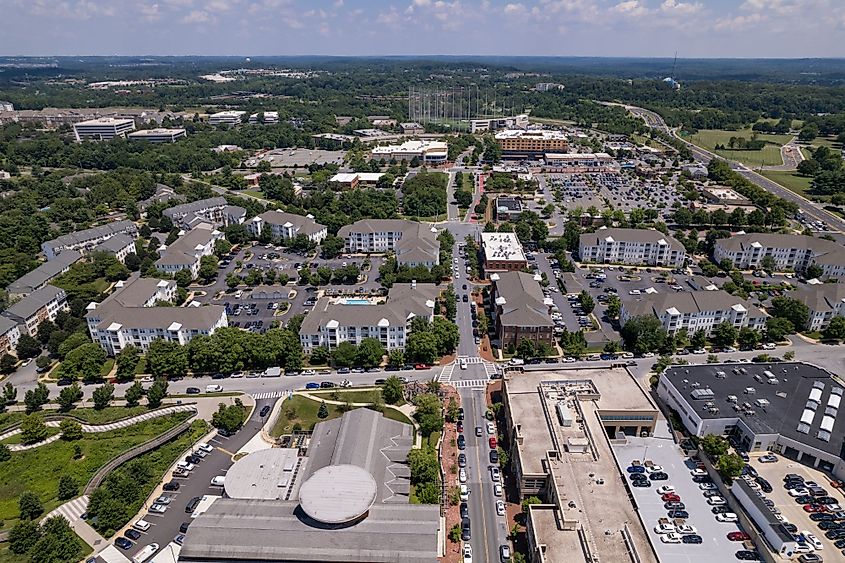 Forming a significant portion of the Washington Metropolitan Area, Germantown covers a total area of 44.35 sq. km, of which 44.12 sq. km is occupied by land, and 0.23 sq. km is covered by water. Germantown is bordered to the north by Little Seneca Creek, to the south by Great Seneca Creek, to the east by Brink Road, and to the west by Blackrock Road. Moreover, it is located about 45 km outside Washington, D.C., and 77.25 km west of Baltimore. 
Germantown's original layout consisted of a central business district and six town villages: Gunners Lake Village, Kingsview Village, Churchill Village, Middlebrook Village, Clopper's Mill Village, and Neelsville Village. Due to the presence of the Upcounty Regional Services Center, the Germantown Public Library, the Black Rock Arts Center, the Regal Germantown Stadium 14, and pedestrian shopping with a variety of restaurants; the Churchill Town Sector at the intersection of Maryland Route 118 and Middlebrook Road most resembles the downtown or center of Germantown. The Maryland Area Regional Commuter train and the Germantown Transit Center, which offers Ride On shuttle service to the Shady Grove station of the Washington Metro's Red Line, are both less than one mile distant, as are the three exits to Interstate 270.
Climate Of Germantown
According to the Köppen climate classification, Germantown experiences a humid subtropical climate, with hot, wet summers and cold, snowy winters. The average annual temperature in Germantown fluctuates between 25°F and 87°F, seldom falling below 12°F or rising over 94°F. On average, Germantown receives 25 inches of snowfall and 43 inches of rain every year. The perfect times to visit Germantown for warm-weather activities are from early June to early July and from late July to late September.
History Of Germantown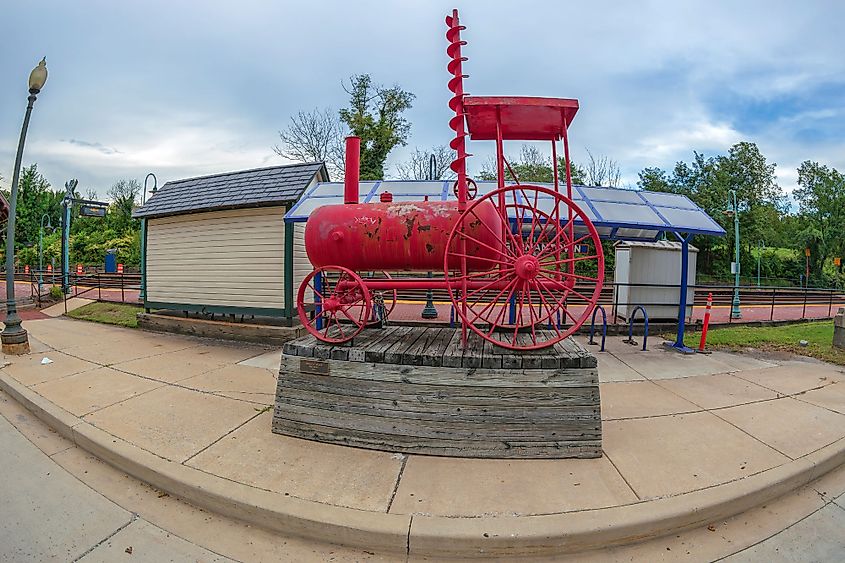 Under the "Wedges and Corridors Plan" of the Montgomery County Administration, Germantown was founded in 1840 as a corridor city. Native Americans were the area's original inhabitants. Most of the ancient tribes settled in small settlements close to the Potomac River. Later, when Europeans and Native Americans entered the town, there were more villages. Indians used to enjoy fantastic hunting in the region that is now Germantown. The Seneca Indians came periodically to hunt but did not live here. 
The Europeans would subsequently approach Germantown by using these Indian paths. Germantown was developed in the 1960s to protect its surroundings, including its farms and woods. Additionally, it was designed to confine growth, including the establishment of industries and enterprises. Germantown started to develop around 1972. It was only a small farming community at this point, home to roughly 1,000 people. Since then, it has increased by around 2,000 people each year, reaching 85,000 people in 2010.
The Population And Economy Of Germantown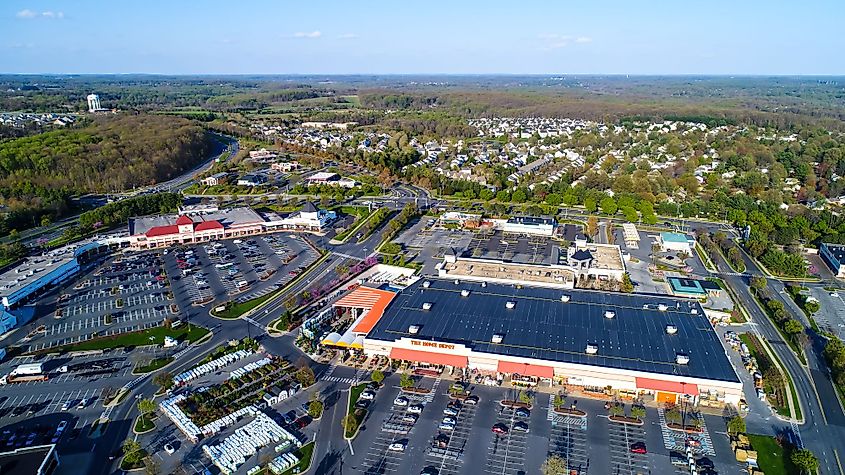 As per the latest US Census, Germantown has a population of 91,249 residents, where 51.2% are females and 48.8% are males. Germantown's ethnic groups include 28.5% white (non-Hispanic/Latino), 24.2% African-American, 23.9% Hispanic or Latino, and 20.2% Asian. The remaining are distributed among American Indians, Alaska Natives (AI/AN), and mixed races. English is spoken by 51.9% of the population. The rest speak Spanish (20.8%), Asian and Pacific Islander languages (11.8%), Indo-European languages (11.7%), and other foreign languages (3.7%). Only 61.1% of the population in Germantown are naturalized US citizens. Veterans make up 4.3% of Germantown's population, of which 74.7% are males, and 25.3% are females.
The employment rate in Germantown is 67.8%, with a poverty rate of 13.1%. The homeownership rate is 65.5%, where the median gross rental cost is $1,757 per month, with a median household income of $98,829. The job market in Germantown has grown by 0.8% over the past few years. The future job growth in Germantown is expected to be 31% during the next ten years.
Attractions In Germantown
Butler's Orchard
Butler's Orchard, which began as a 37-acre peach orchard, has expanded to over 300 acres of fruits, vegetables, flowers, and tree products. Butler's Orchard has been a family-run enterprise for three generations, and its ongoing success may be attributed to the fact that three of its progenies have horticultural degrees from the University of Maryland. One can choose their own fruit or shop at the farm market for recently harvested foods and products, including jams, regional honey, and gourmet spices. One can also have a hayride, go down the big slide, or ride a pony through the straw maze at Pumpkinlan in October. In the summer, one may take the Orchard's Strawberry Blossom Tour and visit Bunnyland; while in winter, one can take its Christmas tree-cutting tour.
The Great Seneca Stream Valley Park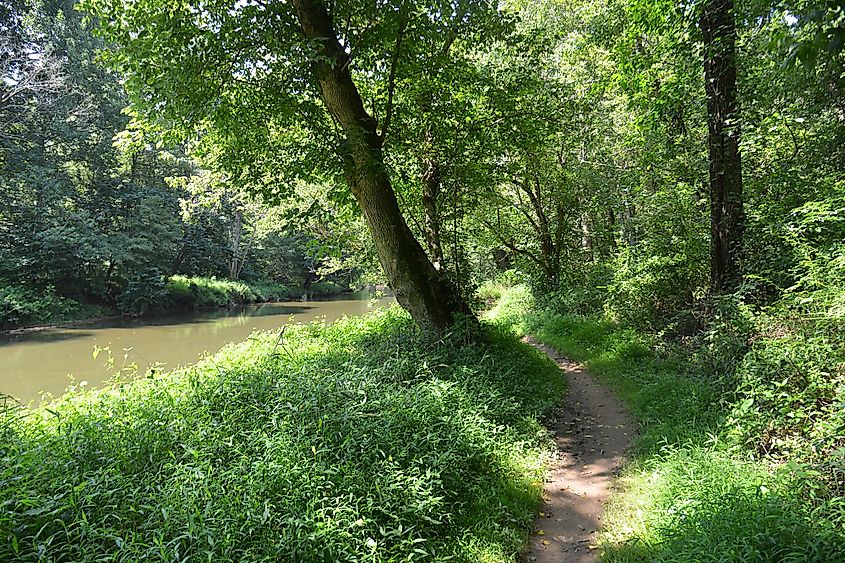 The Seneca Creek Greenway Trail is located in the Great Seneca Stream Valley Park, which is an ideal place for various outdoor activities like day hikes, mountain biking, and trail runs. People of all ages and fitness levels, including those who have been wounded in the past, may use the route because of its comparatively flat landscape and few minor inclines. It also gives a great perspective of Seneca Creek and offers shade in the summer due to the several types of forest cover it passes through. Both the 3.8-mile and 7.8-mile-long paths are accessible. For those who don't hike, the area offers a playground, lovely picnic spots, and boating sports activities. 
BlackRock Center For The Arts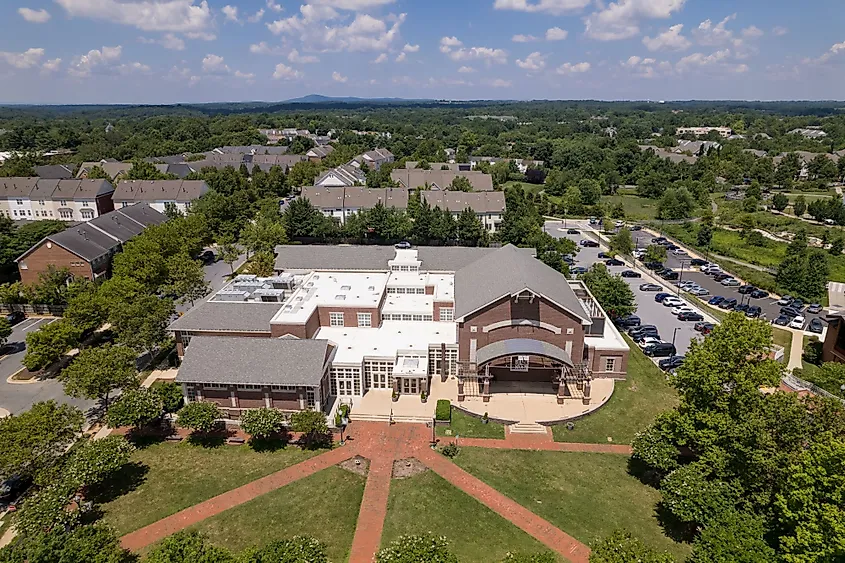 The BlackRock Center for the Arts has areas for performances and galleries. This location offers lessons in both the visual and performing arts. All genres of music are performed here, including pop, world music, classical, folk, dance, and theaters. There may even be a few acts from a contemporary circus. The center's website offers information about tickets, a performance calendar, current gallery exhibitions, and community initiatives.