Essex Junction is a small city situated in Chittenden County in the northwestern portion of the US State of Vermont. Essex Junction serves as a hub for rail travel in the greater Burlington region, which includes Essex and Winooski, and receives daily service from Amtrak, the nation's passenger rail system. Initially incorporated as a village in 1892, it was recently announced on July 1, 2022, that Essex Junction would separate from the town of Essex and become incorporated as the state's tenth city. 
Geography And Climate Of Essex Junction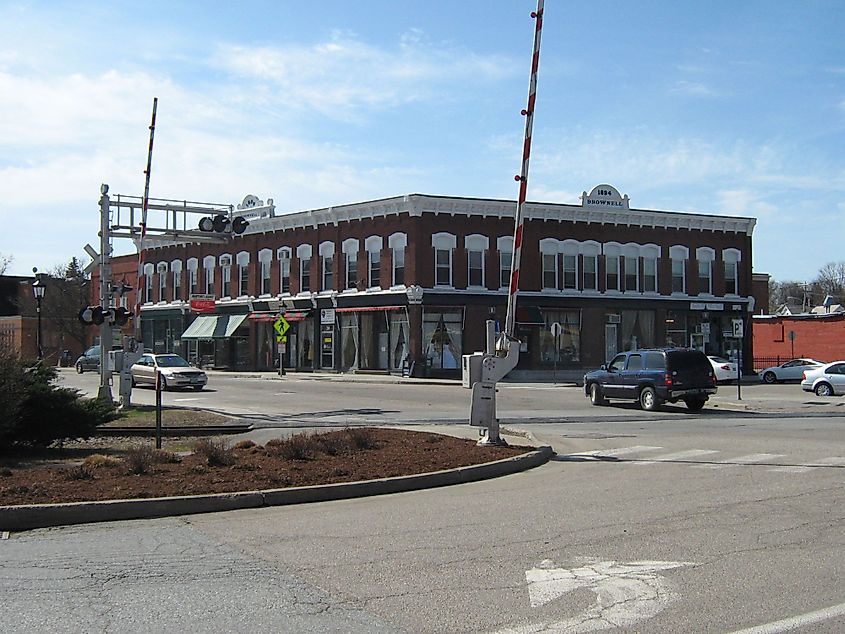 Situated to the southwest of Essex town, Essex Junction is bordered by the Winooski River in the south. The city is located about 10 km east of Burlington's center. Essex Junction covers a total area of 12.28 sq. km, of which 11.82 sq. km is occupied by land, and 0.46 sq. km is covered by water. 
According to the Köppen Climate Classification, Essex Junction experiences a humid continental climate, with warm, rainy summers and freezing, snowy winters. The average annual temperature varies between 11°F and 81°F; it is infrequently below -7°F or over 88°F. The warm season lasts for 3.7 months, with July being the year's warmest month, having an average temperature above 70°F. Having an average temperature below 38°F, January is the year's coolest month. On average, the city receives 40 inches of rain and 80 inches of snow each year.
Brief History Of Essex Junction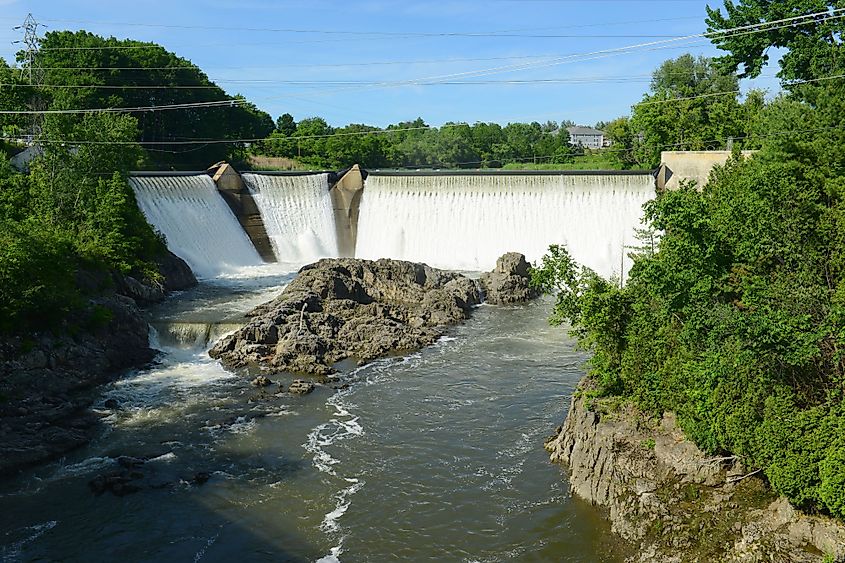 The modern Essex Junction can trace its origin to a time soon after the American Revolution when Ira Allen built a dam at a bend and natural waterfall in the Winooski River between what is now Essex Junction and Williston. The Essex Township, created by the English Crown in the 18th century, included the dam at one time. The Vermont Legislature established Essex Junction in 1893 to serve as a second municipal authority in Essex, alongside Essex Town. People in the most rapidly expanding area of Essex could tax themselves for municipal services like schools, fire, and police by incorporating as a village because the rest of the town either didn't want to or couldn't supply them.
The Population And Economy Of Essex Junction
As per the latest US Census, Essex Junction has a population of 10,590 residents. The city has a population density of 860 people per sq. km. The city's population has expanded by 0.86% from the most recent census and is currently rising at a pace of 1.23% annually. White (Non-Hispanic) (81.4%), Asian (Non-Hispanic) (10.2%), Two+ (Non-Hispanic) (4.81%), Black or African American (Non-Hispanic) (1.17%), and White (Hispanic) (0.864%) are the five main ethnic groups in Essex Junction. With an 8.16% poverty rate, the average household income in Essex Junction is $97,621. The median monthly rental cost in recent years has been $1,301, and the median value of a home is $305,300. The median age is 36.3 years, with 34.8 years for men and 37.2 years for women.
Attractions In And Around Essex Junction
Above Reality Hot Air Balloon Rides
In Above Reality Hot Air Balloon Rides, one can experience a hot air balloon ride to explore Vermont, the Green Mountains, and Lake Champlain like never before. They have a variety of peaceful, secure, high-altitude balloons that can accommodate four to fourteen passengers. Balloons can land anywhere, including at Burlington Airport, home barbecues, parking lots, and cow pastures.
The Links At Lang Farm
The Links at Lang Farm, which opened in July 2002, appealed to golfers of all skill levels. The only executive championship 18-hole public golf course in New England is housed here. Mike Asmundson, a renowned golf architect, created this Links at Lang Farm, which has hosted more than 700 private tournaments, fundraisers, and outings since it first opened in 2002.
Purple Sage
One-stop spa and salon in Essex, Vermont, offering holistic healing, spa, and comprehensive beauty services to local clientele, is situated in the Essex Shoppes & Cinema. In addition to offering full-service salon services, massages, facials, body treatments, manicures, pedicures, and waxing, they also provide healing sessions in the salt cave. All their employees, stylists, and practitioners work toward making each customer feel and look beautiful on the inside and out. The store offers skin and body care products created in Vermont.