The nickname "Sooners" may not strike any recollection at one's core. But, locals of Norman, Oklahoma, are well acquainted with the "Sooners" associated with the nationally recognized University of Oklahoma and sports teams that draw upwards of 85,000 to football games alone. Aside from being a town of great spirit, it magnetizes many for its thriving art culture that is highlighted at the Fred Jones Jr. Museum of Art and intriguing artifacts found at the Sam Noble Museum of Natural History. Yet, Norman, Oklahoma, is well-known for something else that is not schools or sports but for the weather. On a national scale, Norman and nearby Oklahoma City reside in the most impacted area of the tornado alley. Therefore, a branch of the Storm Prediction Center is housed at the Norman National Weather Center to forecast these weather events
Geography And Climate Of Norman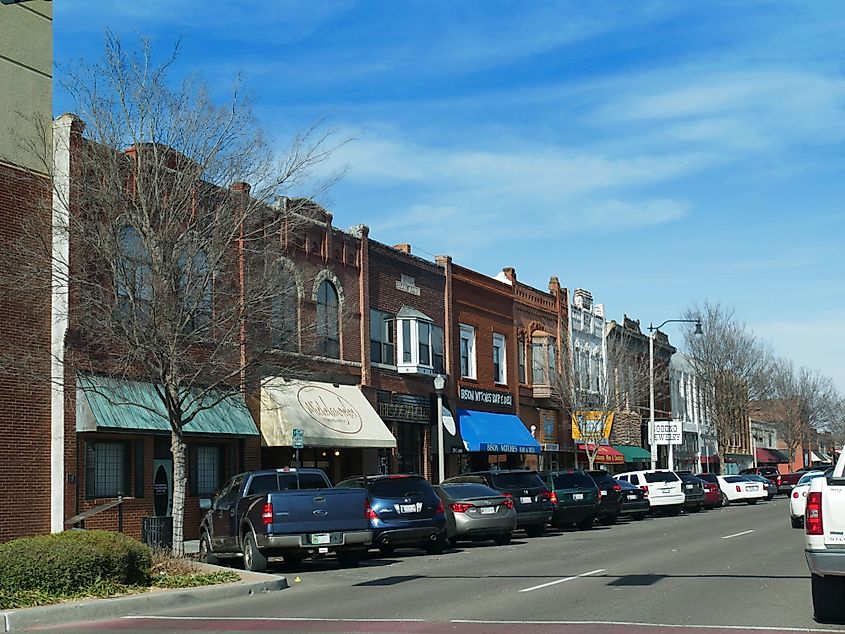 Norman rests in Cleveland County in central Oklahoma, United States. It is a part of the Oklahoma metropolitan area, with the capital city only being about 20 miles to the north. The popular water recreation area of Lake Thunderbird and the state park of the same name is on the eastern side and offers over 5,300 acres for waterskiing, fishing, swimming, and hiking. Of other substantial nearby cities: Moore is about 10 miles north, Edmond is about 36 miles north, and Stillwater is about 81 miles northeast. As for day trips: Alabaster Caverns State Park is about 175 miles to the northeast, Chickasaw National Recreation Area is about 69 miles to the south, and the Great Salt Plains State Park is about 156 miles to the northwest.
According to the Köppen Climate Classification, Norman has a humid subtropical climate. It experiences muggy summers and windy and freezing winters. There is an annual temperature of 62.5 °F, with December having the highest relative humidity of 63.21%. July is the warmest month having an average high of 92.9 °F, and January is the coldest month, with a temperature of 26.7 °F. Of the 80.5 days that produce precipitation, there are 39.7 inches of annual rainfall and 5.2 inches of snowfall. On average, 237 days see sunshine, constituting a median UV index of 5.3.
History Of Norman
The 1830s saw the Indian Removal Act that assigned the Creek Nation to present-day Norman. With the passing of the American Civil War, the Creek Nation was implicated in aiding the Confederacy, and the region was regained by the US in 1866. The reclaimed land survey took place in the 1870s, led by Abner Ernest Norman. Norman and his men set up camp, in which jokingly, "Norman's camp" was carved into a tree. Once the railroad commenced operations, settlers opted to keep the name of Norman. The Land Run of 1889 saw 150 settlers who camped out while the town was constructed. Two businessmen, Delbert Larsh and Thomas Waggoner, campaigned for the first state university to be located in Norman. This led to the establishment of the University of Oklahoma in 1890. On May 13, 1891, Norman was incorporated as a city.
The Population And Economy Of Norman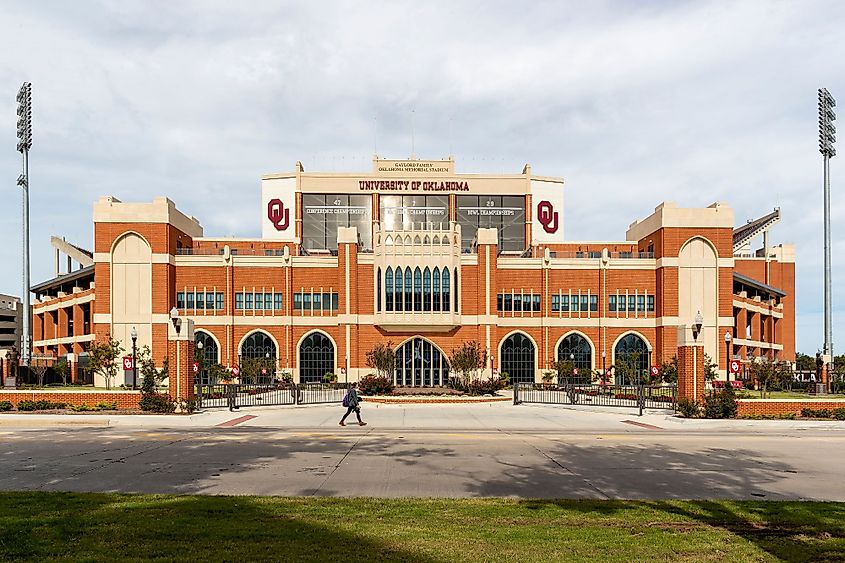 As per the latest US Census, Norman has a population of 131,446 inhabitants. Spanning over 490.57 sq. km, the city has a population density of 269.56 people per sq. km. Of the population, there is a median household income of $79,239, with 16.9% living below the poverty line. As for cultural/racial background: 75.87% identified as white, 8.84% were two or more races, 4.93% were African American, 4.44% were Asian, 4.15% were Native American, 1.64% were of another race, 0.13% were Native Hawaiian or Pacific Islander.
As of July 2022, Norman had an unemployment rate of 3.0%. Of the 62,700 people employed: 10,913 work in educational services, 8,111 work in healthcare and social assistance, and 6,713 work in retail trade. The top-earning jobs comprised the following sectors: management of companies and enterprise with $90,909, mining, quarrying, oil, and gas extraction with $73,657, and, utilities with $70,703.
Attractions In And Around Norman
Sam Noble Oklahoma Museum of Natural History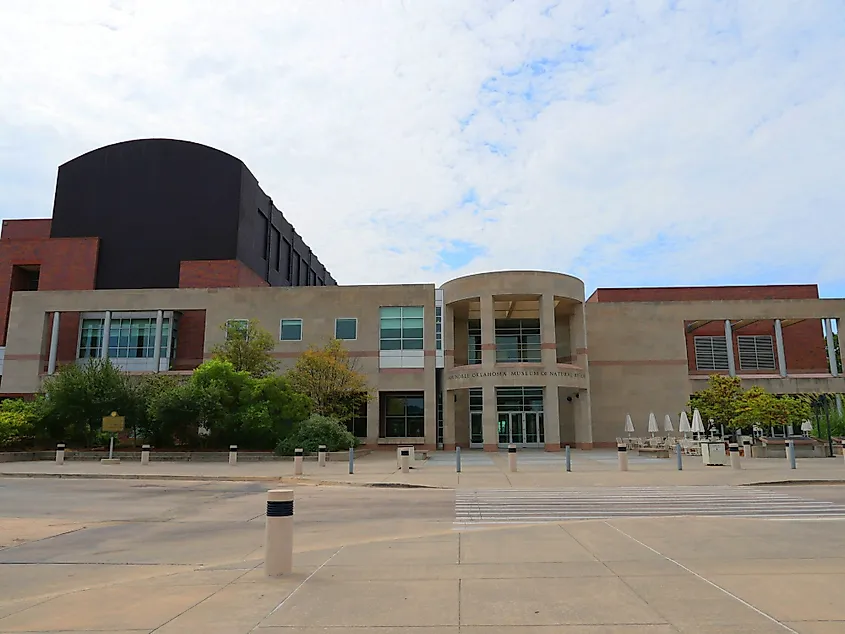 When looking for a day of family fun for all ages, look no further than the Sam Noble Oklahoma Museum of Natural History. Come and explore the various temporary and permanent exhibits housed here. In the Hall of World Cultures, one can peer upon the ancient Samurai armor. The Hall of the Oklahoma People also showcases the "Cooper Skull" of a now extinct bison species. The many artifacts contained at the Sam Noble Oklahoma Museum of Natural History are guaranteed to insight wonder in all who visit the museum.
Fred Jones Jr. Museum of Art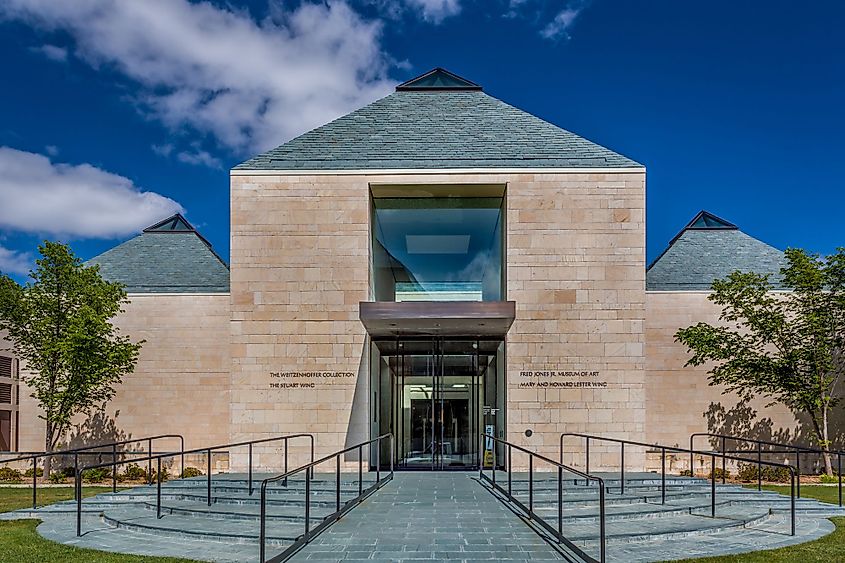 Operated by the University of Oklahoma, the Fred Jones Jr. Museum of Art holds one of the most intensive collections in the US, with 20,000 artifacts in the permanent collection. Here, visitors can be immersed in French impressionism, the James T. Bialac Native American Art Collection, and Asian art from ancient times to the modern day. There is no admission fee making for an afternoon of inexpensive fun in Norman.
Native Spirits Winery
Found near Lake Thunderbird is the family-owned winery of Native Spirits. With a wide selection of everything from Grizzly Red Zinfandel to Laughing Coyote Cabernet Sauvignon and even Soaring Thunderbird Chardonnay, there is something here for all wine sippers. While in Norman, this is one local business that you simply do not want to miss, with purchases only offered in person.
Norman serves as a less busy option to the nearby capital of Oklahoma. Although it is a part of the Oklahoma City metropolitan area and shares much of the same culture, Norman has emerged with its own identity. Deeply enshrined with a Native American past, glimpses of this can be seen through the historic buildings, museums, and art. As of today, Norman is a place of higher education well known for intense sports rivalries that bring the city to life, a spectacle that can only be witnessed in person.