Carson City is the sixth-largest city and the capital city of Nevada, United States. It's known as a four-season destination with many activities to boot. Of them, Lake Tahoe is a favorite summer hang-out among visitors, although many outdoor enthusiasts and photographers may opt for the awe-worthy sights of the Carson Range and Eagle Valley. Due to its closeness to the Sierra Nevada, one can go for a day trip to nearby Yosemite National Park and the bright lights of Reno from Carson City. With a rich constitutional history etched out from the railroad and gold, there are many museums and historical buildings for curious minds. 
Geography And Climate Of Carson City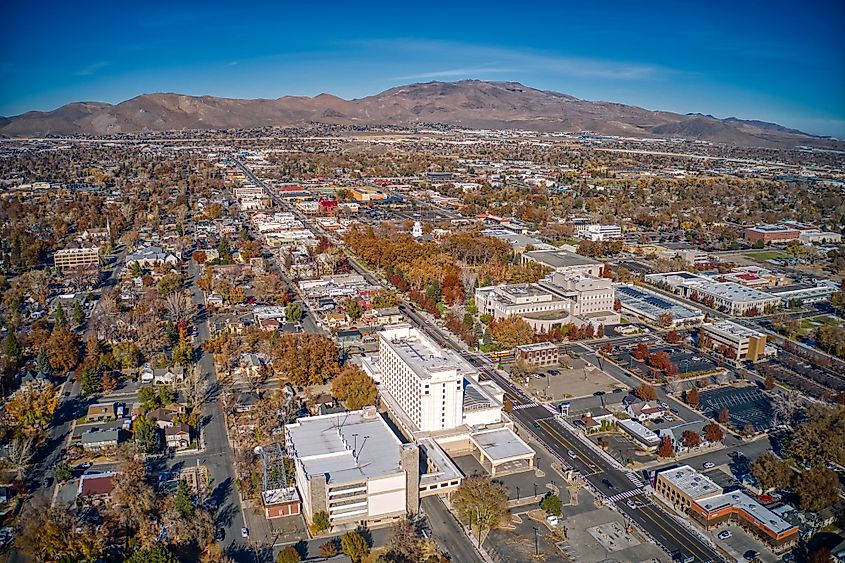 Carson City is situated in the western portion of Nevada, in a branch of the Sierra Nevada known as the Carson Range, which also makes up the city's skyline. Carson City is an Independent City with Lake Tahoe to the west. The other nearby major cities include Reno and its neighbor Sparks, about 32 miles north; Virginia City, about 16 miles northeast; and Sacramento, California, about 130 miles southwest. As for day trips, Yosemite National Park is approximately 119 miles south, and further south is the Sierra National Forest, about 212 miles away.
According to the Köppen Climate Classification, Carson City has a semi-arid climate. With four seasons, it experiences dry and hot summers and cold and snowy winters. The annual average temperature is 50.0 °F, with an average temperature in July of 69.5 °F and January of 32.9 °F. July is the warmest month, with the highest recorded temperature being 107.0 °F, and January is the coldest, with the lowest recorded temperature of -27.0 °F. Throughout the year, Carson receives 9.66 inches of rainfall and 13.8 inches of snowfall, collected from 42.6 days of precipitation. Carson City has a moderate UV of 5.3 annually, which is seen over 253 days of sunshine.
History Of Carson City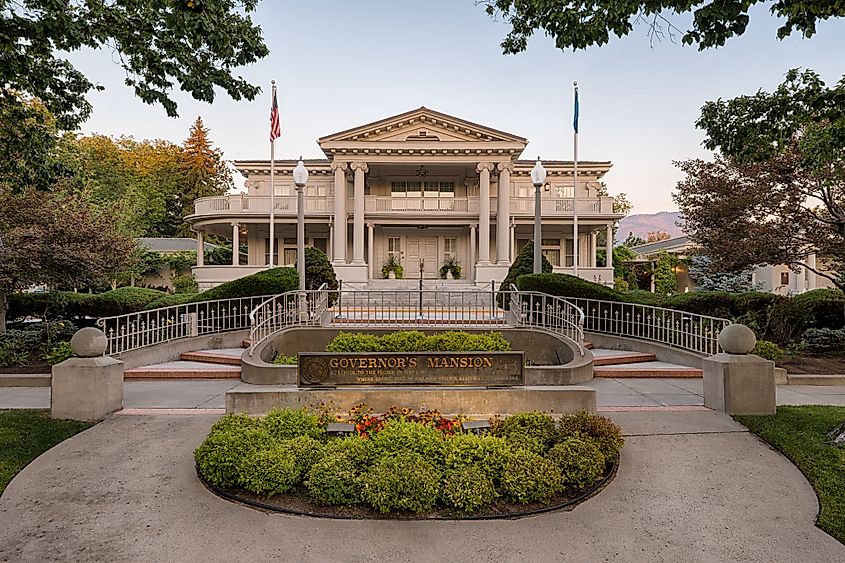 Before the influence of silver and gold on would-be Carson City, the Washoe people lived within the Great Basin for over 6,000 years. John C. Fremont arrived with a group of European migrants in an area called Eagle Valley. Thus, Fremont named the flowing river after Mountain Man Kit Carson, who was hired onto the expedition. By the 1850s, a ranch and trading post along the Carson River became a popular stopover on the California Trail. Due to early settlers hunting eagles, the area was named Eagle Valley and the trading post- Eagle Station. Carson City was founded in 1858 when Abraham Curry bought the land and determined it would one day serve as a capital city. More so, he left a 10-acre plot of land at the heart of the development to serve as the city center. With the discovery of silver and gold at Comstock Lode, near Virginia City, a population boom ensued in 1859. This resulted in James W. Nye traveling to Carson City and designating it as a capital. This delegation would become permanent at the height of the American Civil War when Nevada became a state in 1864.
The Population And Economy Of Carson City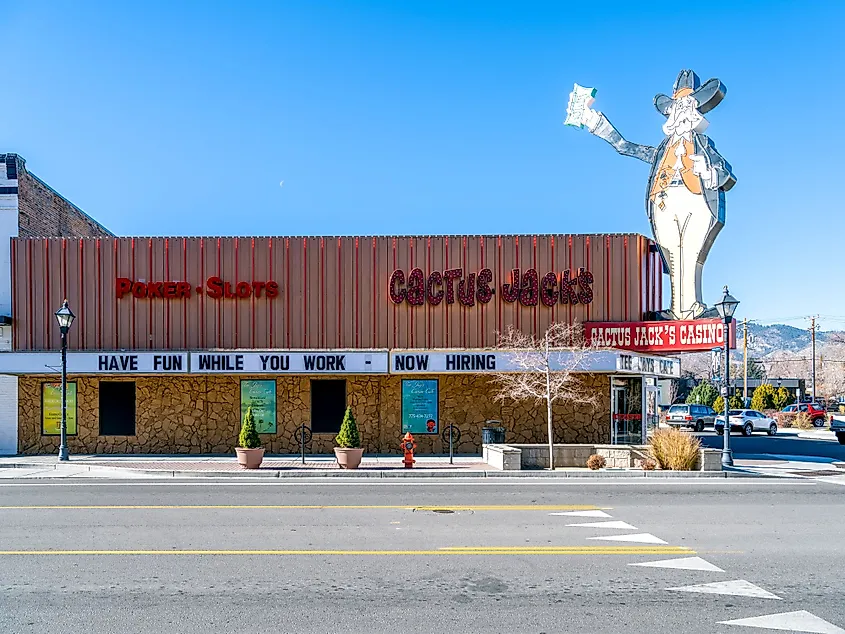 As per the latest US Census, Carson City has a population of 58,058 residents. This is an increase of 5.6% from the 2010 census, which reported a population of 54,981 residents. Expanding over an area of 407.26 sq. km, Carson City has a population density of 149.2 people per sq. km. Of the population, the average age is 42.4 years old, with females accounting for 48.51% and males making up 51.49%. Overall, 9.99% of the population lives below the poverty line. The median household income is $75,267, and the gross monthly rent is $982. As for cultural/racial background; 79.18% identified as white, 8.51% were of another race, 5.08% were of two races or more, 2.82% were Asian, 2.40% were Native American, 1.93% were African American, and 0.07% identified as Native Hawaiian or Pacific Islander.
The primary industries that constitute Carson City's economy are as follows: public administration at 14.5% overall, retail trade at 13.1%, and manufacturing at 10.8%. The highest paying jobs come from mining, quarrying, oil, and extracting, earning $122,788, utilities with $72,578, and finance and insurance with $53,375. Of the 25,700 employed, 3,059 work in public administration, 3,037 work in accommodation and food services, and 2,900 in manufacturing.
Attractions In Carson City
Nevada State Museum
The Nevada State Museum is full of hands-on and walk-through installations focused on the art and culture of Nevada's history. An exhibit of interest is the last functioning Coin Press No. 1, which offers a weekly coin pressing demonstration and can be seen as part of the larger Historical Carson City Mint exhibit. Another notable exhibit is Nevada's Changing Earth gallery, which contains the infamous skeleton of a replica mammoth. Moreover, this collection includes 300 fossils and gemstones found within Nevada and is a small glimmer of what the Nevada State Museum has to offer.
Nevada State Railroad Museum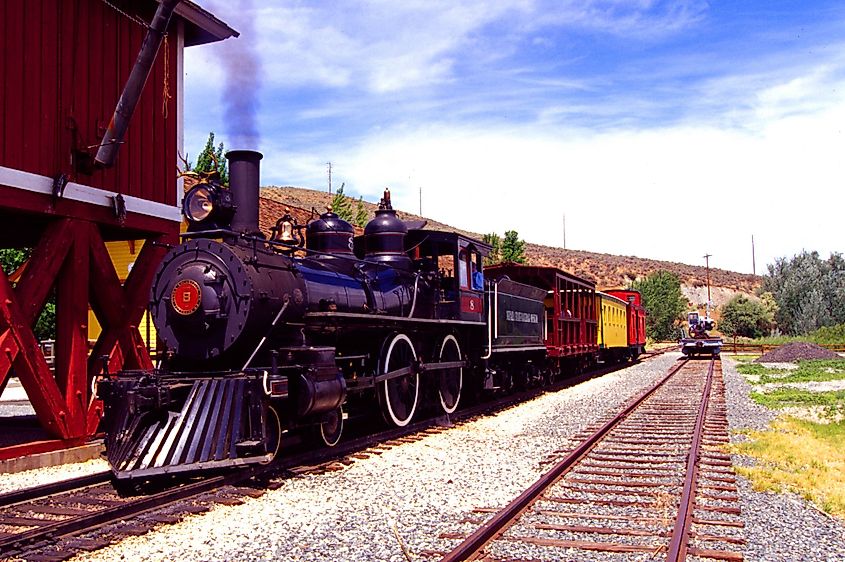 The Transcontinental Railroad was instrumental for western Nevada's economy and history. As such, this is one of the permanent exhibits that visitors can come and see at the Nevada State Railroad Museum. The museum is geared toward all ages, with full-sized trains and collectibles on display to the public. Among the many train cars is the 401 Edwards Motor Car, which offers scheduled rides where one can experience what a train ride was like from 1926 until 1947. Alas, these are some exhibits and experiences of the Nevada Railroad Museum that have made it a family favorite of Carson City.
Carson City is a four-season vacation destination known for the pristine waterways of Lake Tahoe, many museums, and a day trip to exciting Reno and Yosemite National Park. It has all the appeal of that small town but comes with an exciting history paired against the backdrop of the breathtaking Carson Range. Thus, this is why Carson City has magnetized many to step foot into Nevada's Capital City.