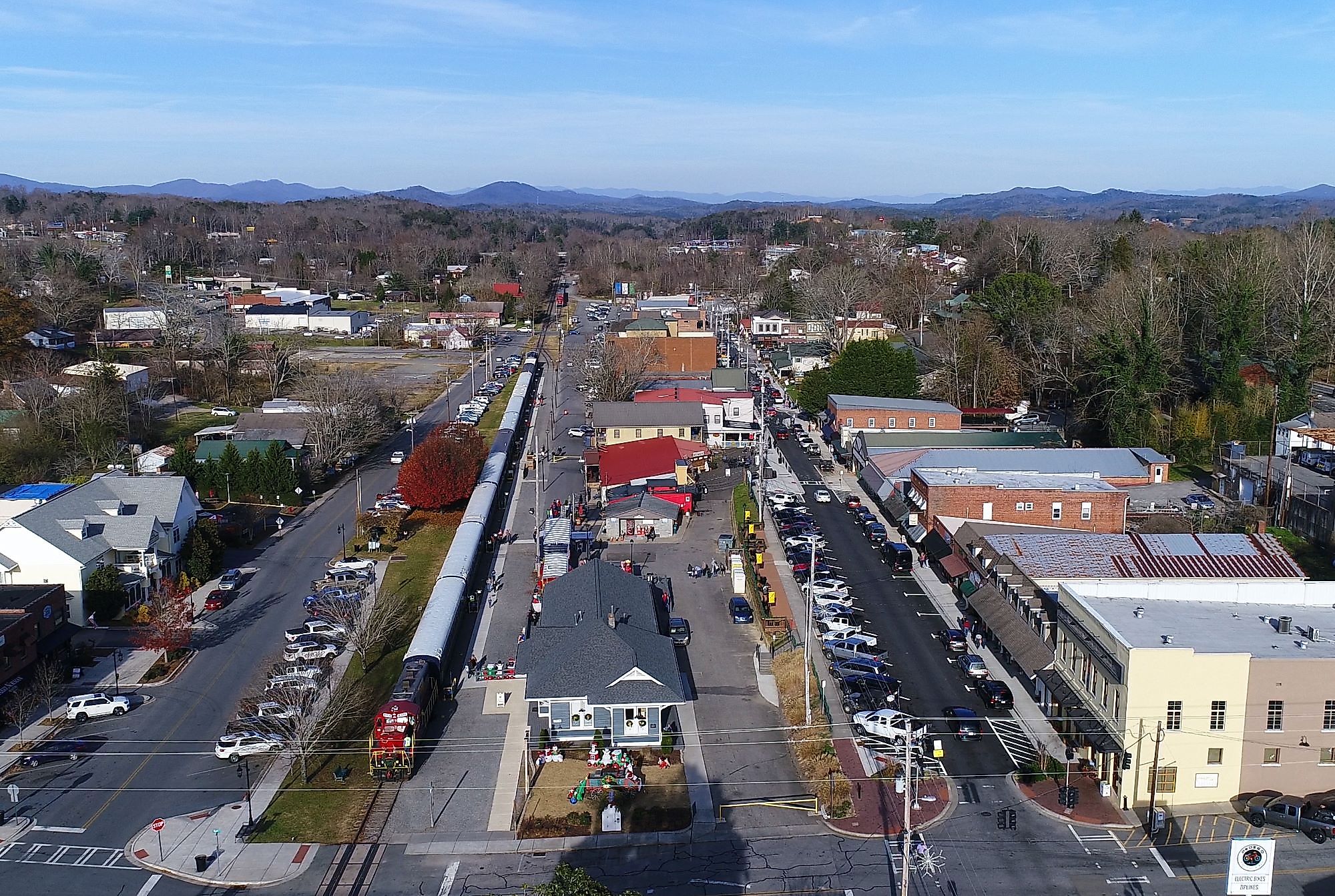 Blue Ridge is a small city situated in Fannin County in the northern portion of the US State of Georgia. The city is located approximately 1 hour from the state capital, Atlanta, and sits between the Tennessee and Alabama Rivers. Blue Ridge covers a total area of 6.2 sq. km, all of which is occupied by land. Blue Ridge experiences an annual average high temperature of 21 degrees Celsius and an average low of 6 degrees Celsius. 
History Of Blue Ridge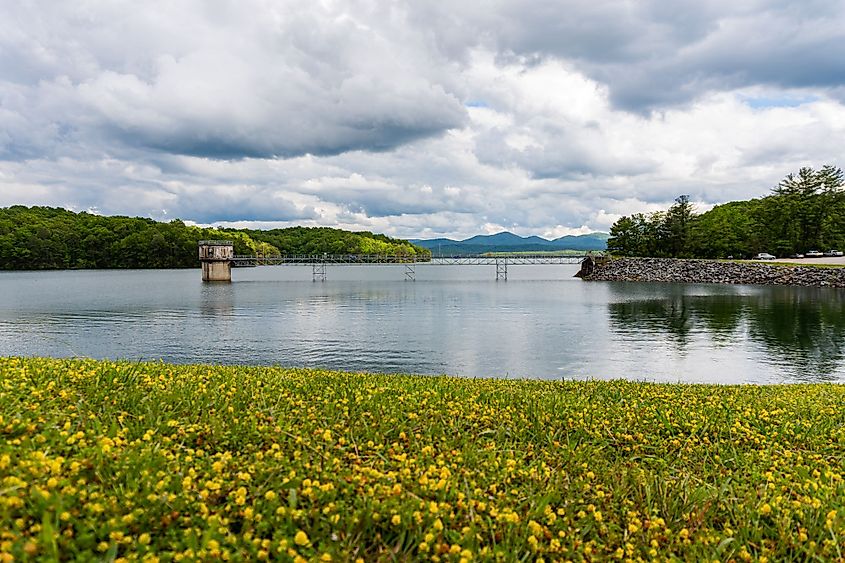 The area that is now Blue Ridge is the traditional territory of the Cherokee Nation. Fannin County had a notable pro-Union population during the Civil War of 1861-65, within a state that voted to join the Confederacy. The modern town of Blue Ridge was founded in 1886 when the Marietta and North Georgia railroad lines were built. Blue Ridge was then made the county seat of Fannin County in 1895. Fannin County saw the creation of a dam on the Toccoa River in the 1930s. The dam created the Toccoa Lake Reservoir, which became a tourist attraction, and was later renamed "Lake Blue Ridge." Fannin County also had a distinguished moonshining ring, which was eventually hunted down by the ATF in 1983.
The Population And Economy Of Blue Ridge
According to the latest US Census, Blue Ridge has a population of 1,253 people, the vast majority of which were white at 89%. The second-biggest demographic is the Hispanic population at 5%. The rest, 5%, is made up of various peoples, such as African-Americans, mixed-race people, and Asians. Approximately 64% of Blue Ridge is religious, and 45% follow the Baptist tradition of Christianity.
Blue Ridge being a small town means that the employers of the town are not too plentiful. The nearby dam on Lake Blue Ridge creates considerable energy and income. Lake Blue Ridge itself is considered a good spot for tourists. There is also the Blue Ridge Scenic Railway, which opened in 1998 and brought some outsiders to the town. Another prominent employer is the Fannin County School District. Furthermore, there is a growing LGBT business community in the town, though the said community is not without its opposition in the conservative county. One can find refreshments at Grumpy Old Men Brewing. There are also a good amount of spots that nature-lovers will enjoy, such as the Long Creek Falls, Morganton Point Recreation Area, Aska Trails, and Mercier Orchards. There is also a vibrant downtown area to go shopping or to interact with the community.