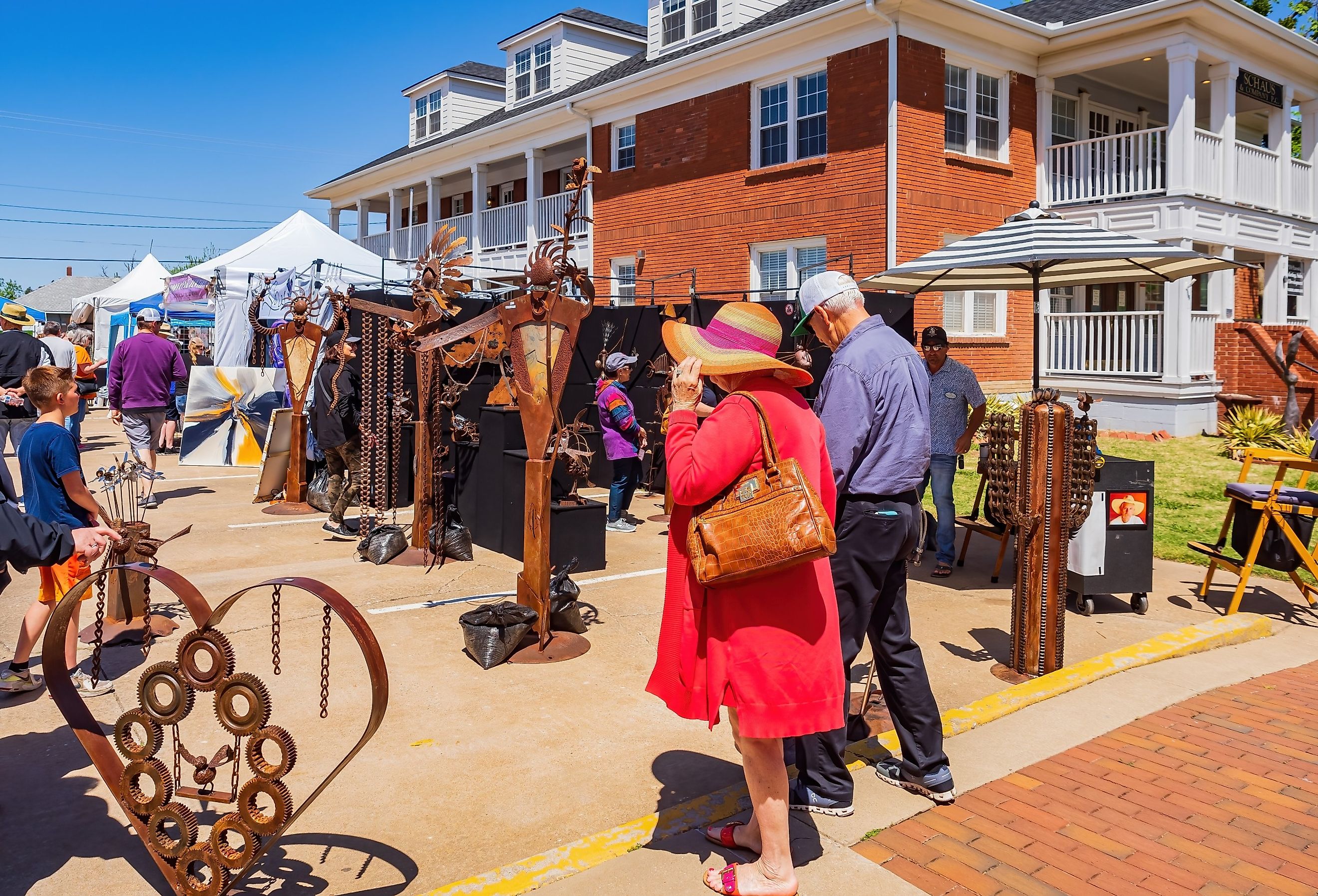 Best Day Trips From Oklahoma City To Take This Summer
Oklahoma City, the capital of the state of Oklahoma, is known for retaining the charm of the Old West, breeding cowboy culture, Western film stars, and countless acres of cattle ranches. While there are plenty of unique attractions within the city center (like the National Cowboy & Western Heritage Museum or the Oklahoma City Zoo), travelers can get a better sense of what Oklahoma is like as a whole by leaving the capital for a day trip. Fortunately, there are lots of fun things to do within 1.5 hours of the city, making it easy to squeeze more into a short visit. Here are some fun ideas for summer day trips from Oklahoma City.
Chickasaw Cultural Center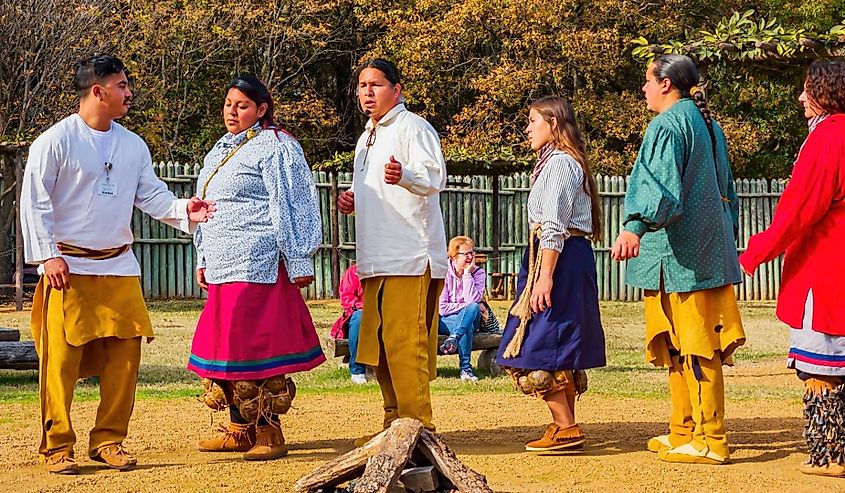 The Chickasaw Cultural Center is just 1 hour and 20 minutes from Oklahoma City by car. Located in Sulphur, Oklahoma, the Chickasaw Cultural Center is an important hub for celebrating and educating the public on First American history. The Chickasaw First Nation is an Indigenous group from the Southeastern Woodlands of the United States. The cultural center uses dance, song, food, art, and language to help visitors connect with Chickasaw culture.
Wichita Mountains National Wildlife Refuge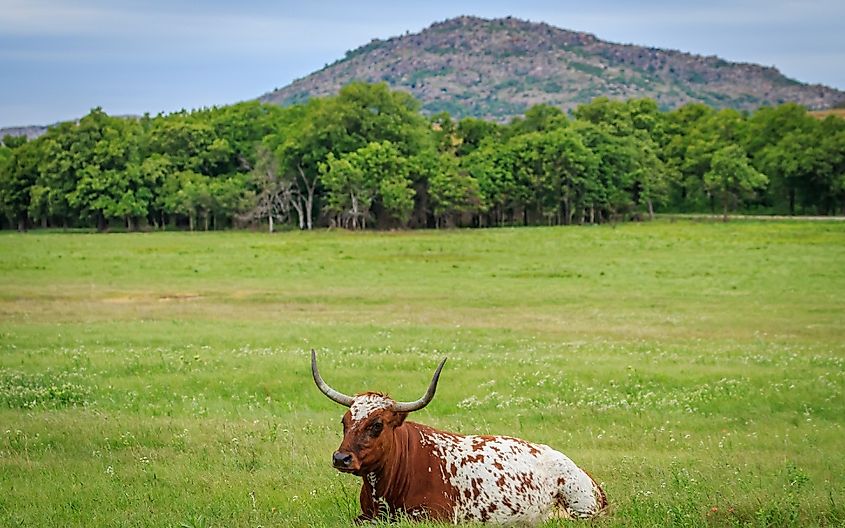 The Wichita Mountains National Wildlife Refuge is a fun day trip from Oklahoma City for the entire family. The drive is approximately 1 hour and 20 minutes each way, leaving plenty of time for exploration at the refuge upon arrival. The magnificent spot sees the Wichita Mountains casting shadows over the prairie landscapes of Oklahoma, providing a haven for animals. The preserve spans around 60,000 acres and is home to a wide range of wildlife, including bison, longhorns, and elk. The wildlife area is suitable for many fun family activities like hiking, kayaking, or fishing.
Norman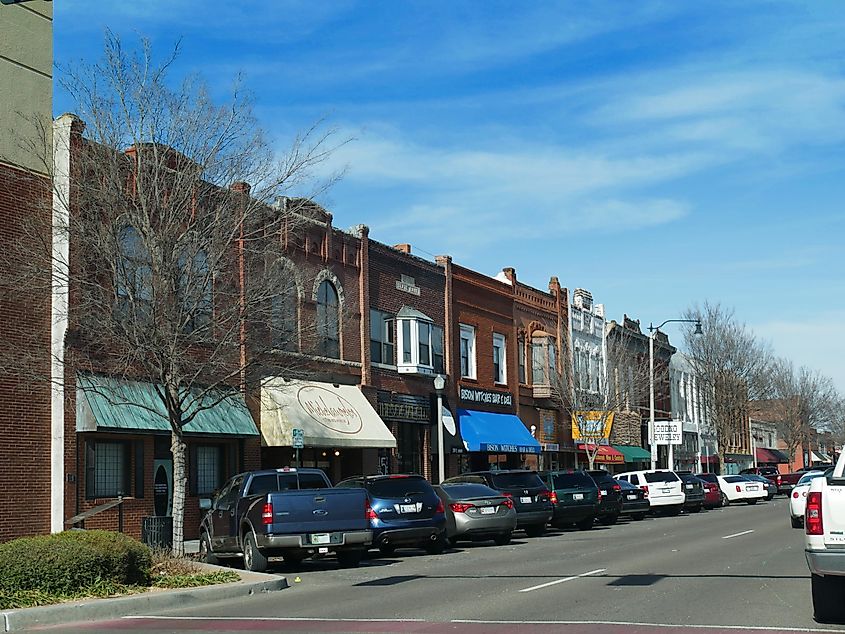 Norman is located about 25 miles from Oklahoma City, providing a convenient escape for an afternoon or a full day of exploration. Norman is a college town with a population of around 128,000 and is home to the main campus of the University of Oklahoma. This means there is plenty to do and see in the city for young people who are looking for a fun night out from Oklahoma City. Norman has more than 60 parks, museums showcasing art and history, and a community theatre where visitors can catch a performance.
Lake Thunderbird State Park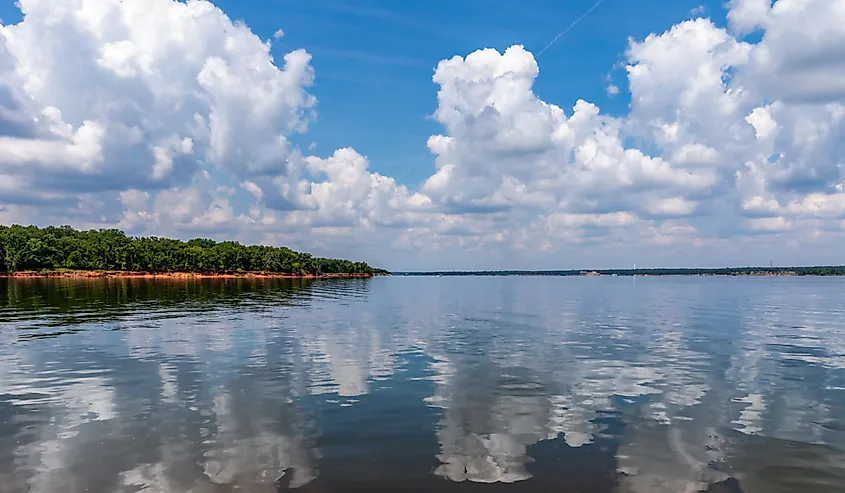 Travelers who are planning a day trip to Norman from Oklahoma City may want to consider exploring Lake Thunderbird State Park at the same time. The park is only a few extra miles by car from Oklahoma City and is a beautiful green oasis with a vast lake that is suitable for water sports. Lake Thunderbird has a water surface spanning 6,000 acres and the land area of the park is an additional 7,108 acres. Combined with a whopping 86 miles of shoreline, it's no wonder there are so many fun outdoor activities and water-based pastimes to try here. Fishing, hiking, cycling, swimming, kayaking, and picnicking are all wonderful ways to spend a day at Lake Thunderbird.
Tidewater Winery
It might surprise travelers to learn that Oklahoma has a vast selection of vineyards and wineries to visit within a short driving distance of downtown Oklahoma City. While the state of Oklahoma isn't world-renowned for its wine production, it has some lovely boutique local wineries to check out. One option is Tidewater Winery, just an hour and 15 minutes from Oklahoma City. The winery is in Drumright and grows a selection of Oklahoma grapes to produce red, white, and blush wines. The property is a unique attraction as well, with the tasting and event venue being a 1920s schoolhouse built by John D. Rockefeller for employees of the Tidewater Oil Company. 
Edmond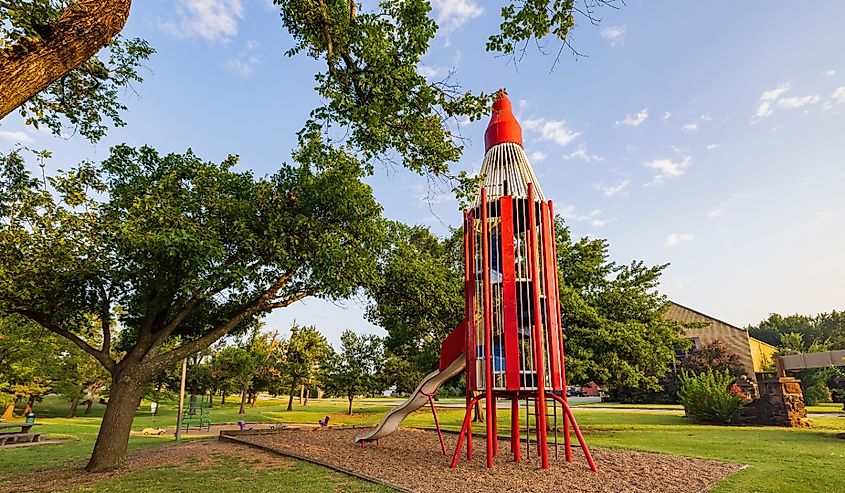 A great day trip option from Oklahoma City this summer is the city of Edmond, Oklahoma. Located just 20 miles from the state capital, Edmond is a thriving cosmopolitan center offering plenty to do and see. Golfing enthusiasts can book a tee time at the Gold Club of Edmond, while foodies will have a blast exploring the many indoor and outdoor food halls. Summer is the time of festivals and events like farmer's markets, seasonal art galleries, and Edmond Bike Night. Outdoor enthusiasts will appreciate Edmond's 47 miles of trails, and summer is the perfect time to have fun in the waters of Lake Arcadia. Water-based activities to do in a day in Edmond include swimming, boating, kayaking, or fishing. 
Turner Falls Park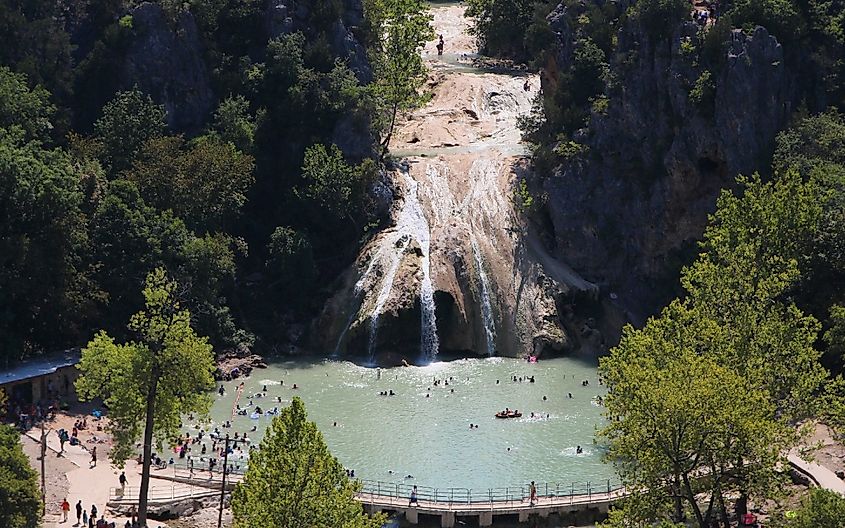 Turner Falls Park is a must-visit spot in Oklahoma and is an easy day trip from the state capital. Located just one hour and 15 minutes by car from Oklahoma City, Turner Falls State Park is the home of Oklahoma's largest waterfall. The park is owned by the City of Davis and spans 1,500 acres. Besides the waterfall, there are castles, caves, and a spring-fed creek to enjoy. The many trails running through the park are ideal for hiking. However, visitors should note that no pets are allowed in the park, so dogs cannot join in on the experience. The park's summer season runs from May 1st to September 30th; during this period, the entry hours are from 7:00 am to sunset. 
Arcadia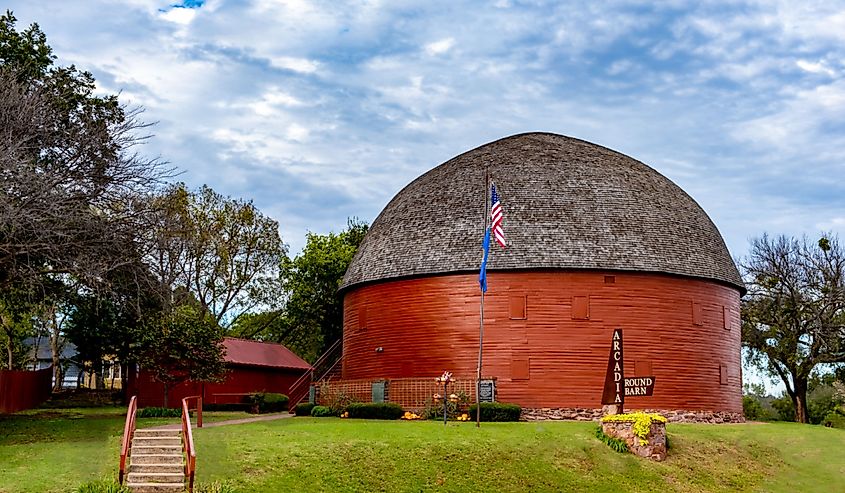 The small town of Arcadia, Oklahoma, is home to fewer than 300 people and has a spot on the historic Route 66. Located 20 miles north of Oklahoma City (approximately 30 minutes by car), Arcadia is an underrated day trip from the state capital. The size of the town is just one square mile, giving it a rural feeling despite its proximity to major urban centers. Visiting at the end of the summer is ideal because the Arcadia Festival & Rodeo takes place over the Labor Day Weekend. The event features blues musical performances, a real-life rodeo, photo booths, and a parade. This is a great way to spend a three-day weekend in Oklahoma.
Oklahoma is calling this summer with plenty of opportunities for domestic and international travelers to discover what the Sooner State is all about. Even if visitors only find themselves in the state capital for a few days, these side trip ideas are close enough to squeeze in during a full or half-day excursion.