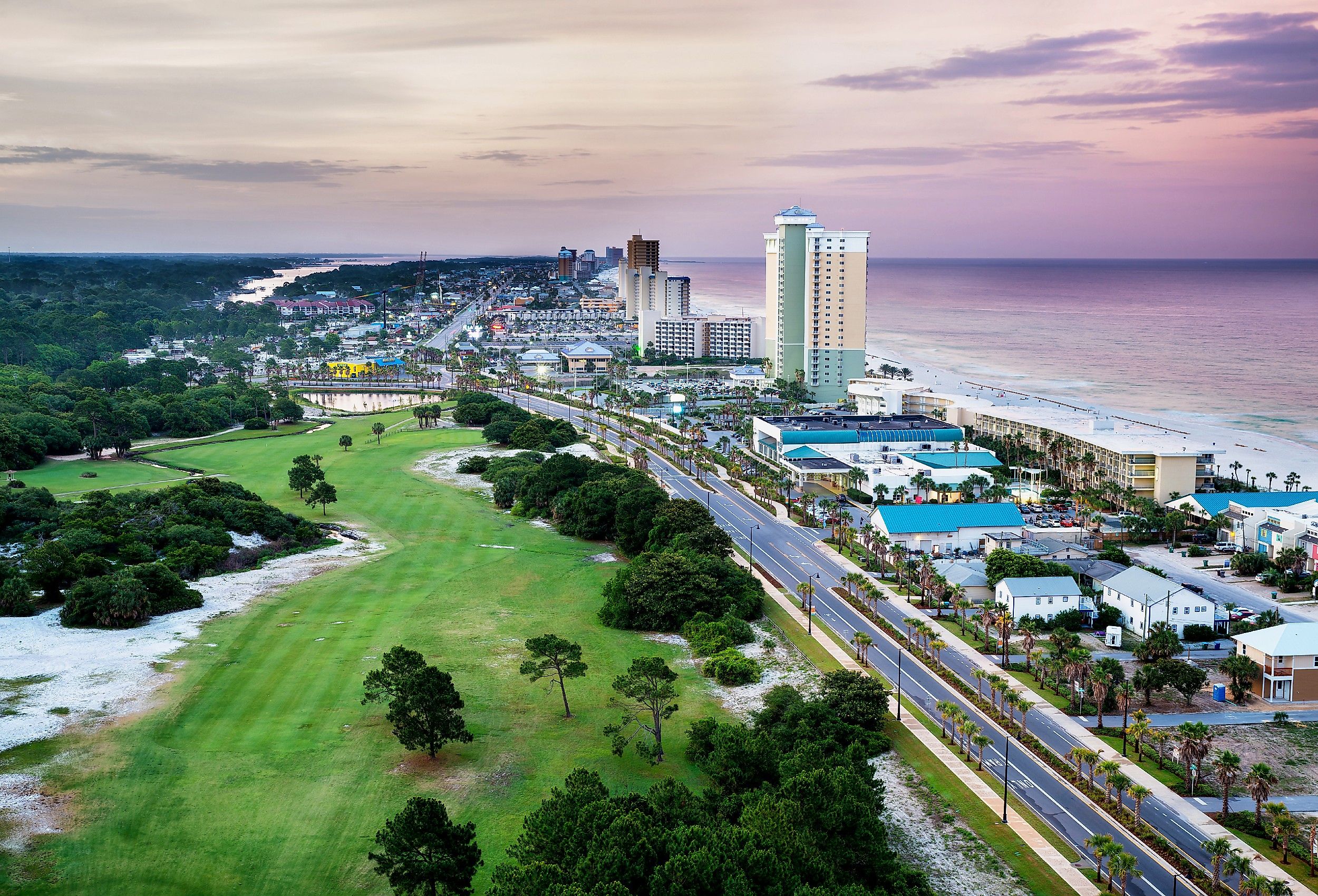 Best College Towns On Florida's Emerald Coast
The tropical breezes of the Sunshine State may not immediately call to mind images of higher learning, but these varied and appealing college towns are all lucky to call Florida home. From Pensacola, with its rich history and bustling downtown, to Fort Walton Beach, with its strong military presence and stunning beaches, each college town along the Emerald Coast has its own distinct character. Students and residents alike can enjoy a wide range of amenities, including bustling bars, cozy coffee shops, and a variety of cultural and recreational activities. The Emerald Coast truly stands as a remarkable destination for students seeking both educational and coastal adventures, making it a remarkable place to live, learn, and thrive.
Pensacola
Home to the University of West Florida, Pensacola's vibrant atmosphere is complemented by a delightful array of bars, coffee shops, and unique features. Quaint and lively, the downtown area boasts a myriad of bars offering a diverse range of libations, from craft beers to signature cocktails. Near the campus, visitors should stop in at Goat Lips Chew & Brewhouse, a Pensacola staple for nearly 20 years. Closer to the beach is McGuire's Irish Pub, which boasts a perfect atmosphere as well as regular live music. Whether you seek a cozy ambiance or a lively gathering, there is a bar to suit every taste. Beyond the nightlife, one of Pensacola's unique features is its historic architecture, showcasing a blend of Spanish, French, and British influences. Stroll along the brick-lined streets and explore charming boutiques, art galleries, and local eateries. With its blend of history, thriving social scene, and warm coastal charm, Pensacola offers a college-town experience unlike any other.
Gulf Breeze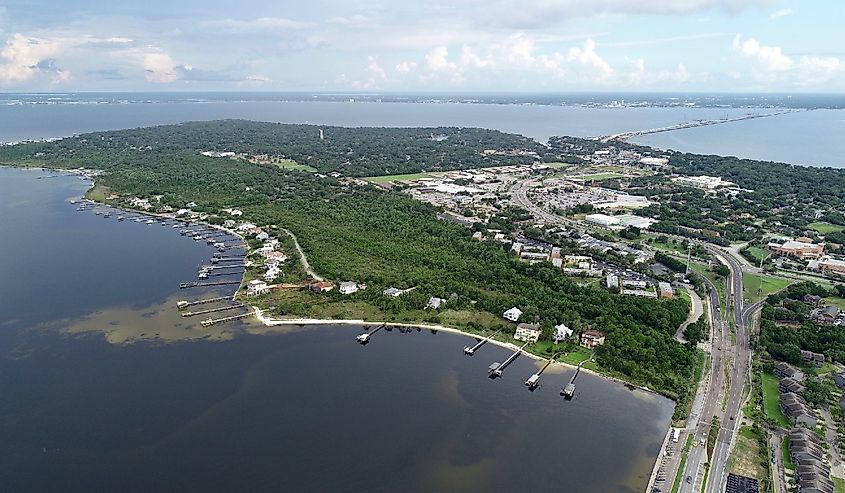 Just across the Pensacola Bay Bridge from Pensacola is the community of Gulf Breeze. A beachy community, the town is a perfect spot for those who still want the University of West Florida experience without the bigger-city vibes of Pensacola proper. Gulf Breeze itself is replete with destinations to stop and chill, such as the gorgeous Naval Live Oaks Nature Preserve or local favorite Breeze Donuts and Kolaches. For some unique dining experiences, check out Dave's Oyster Bar and Grill, or stop and get a taco and a margarita at Mariachi's Mexican Grill. Surrounded by the waters of the Atlantic on the North and the South, the town is a marvel of Florida living. 
Milton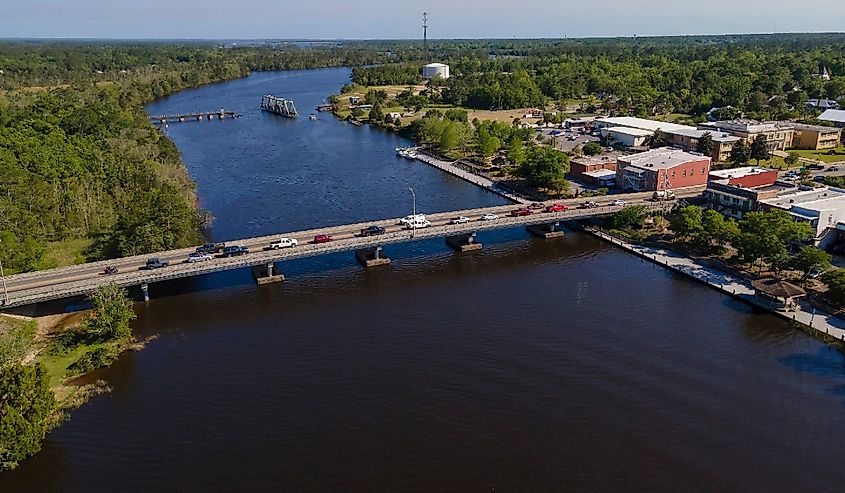 Located on the banks of the Blackwater River, Milton holds the distinction as one of Florida's oldest cities. Home to the Milton Campus of Pensacola State College, the city is a cozy stop for residents and visitors alike. Called the "Canoe Capital of Florida," there is a lot to do if you are interested in exploring the waters, including the Blackwater, Coldwater, and Sweetwater waterways. Stop in at the Blackwater Bistro for a bite to eat or at the Moon Light Cafe, located near the campus and a local favorite among the students. With so much to see and do and in such a comfortable fashion, Milton stands as the perfect place for those looking for a college town. 
Niceville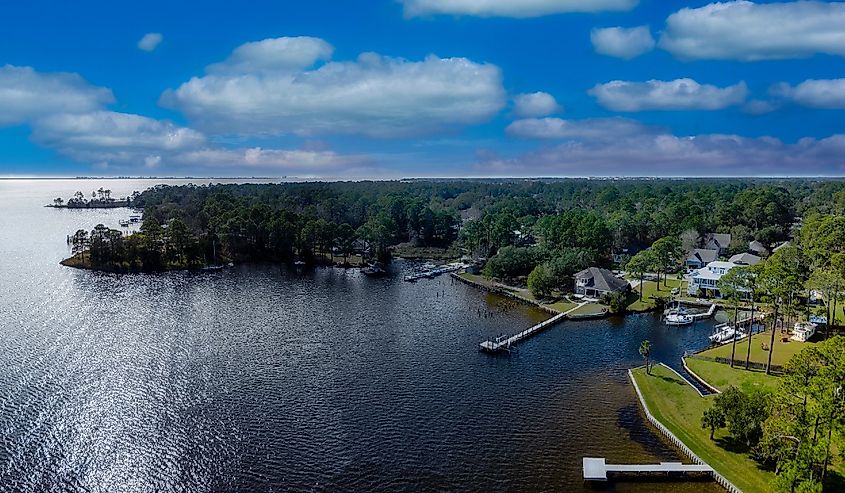 Florida is famous for its white sandy beaches and gorgeous blue-green waters, and there is perhaps no better place to experience them than in the community of Niceville. Home to Northwest Florida State College, the town lives up to its name and has received countless accolades as one of the safest places to live in the state. Located on the Rocky Bayou and only minutes from the Fred Gannon Bayou State Park, Niceville is ideal for those looking for an opportunity to explore the unique natural landscapes of the region. With restaurants like The Wharf 850 and Cafe Bienville, there are a lot of culinary landscapes to explore as well. Niceville is the perfect example of a college town that offers everything great about the state of Florida. 
Valparaiso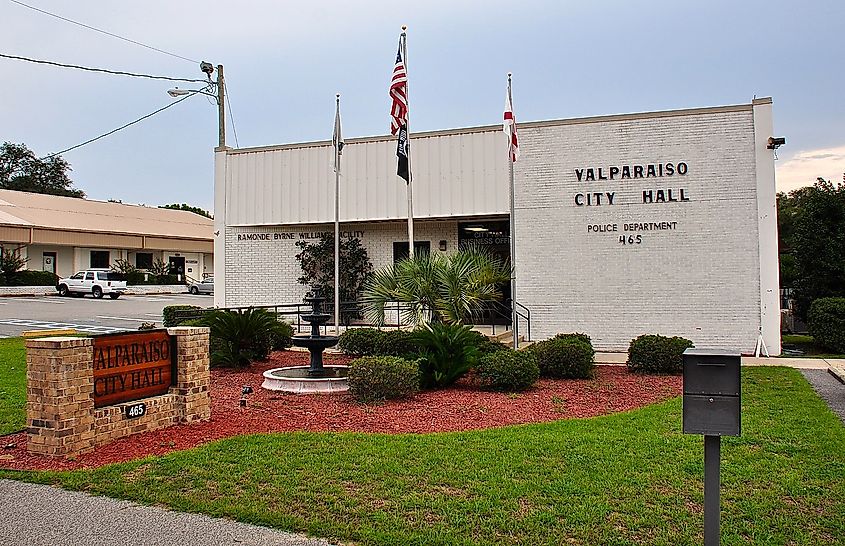 Just to the southwest of Niceville, across the Boggy Bayou, is Valparaiso. Despite its small size, this lovely town boasts a delightful selection of bars, coffee shops, and unique features. With access to both Northwest Florida State University and the University of Florida Research and Engineering Education Facility, Valparaiso has all the charms of a friendly college community.  The town's bars, such as Basil & Baxter's, offer a cozy and intimate setting, where locals and students alike gather to enjoy a wide range of craft beers, signature cocktails, and live music. The Valparaiso Fishing Pier and Lincoln Park offer chances to explore the community's unique waterfront. With its picturesque streets and friendly atmosphere, Valparaiso captures the essence of a quintessential college town, offering a unique and enriching experience for all who visit.
Panama City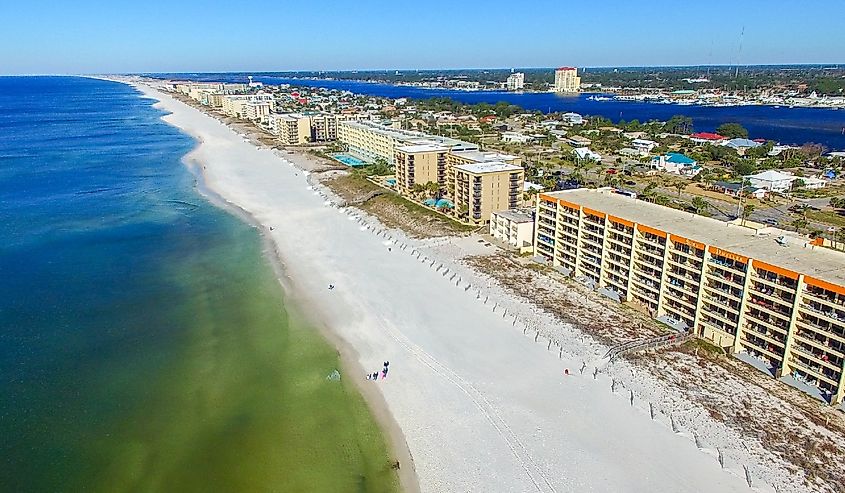 Housing both the Gulf Coast State College and the Panama City campus of Florida State University, Panama City is perhaps the city on the Emerald Coast with the most claim to the moniker of "college town." Destinations like the History Class Brewing Company, the No Name Lounge, and the Los Antojitos Mexican Restaurant no doubt make it not only one of the best college towns in the state but in the whole country. With a combination of high-class amenities and luxuries, and a warm, tight-knit community, it is truly no wonder Panama City has drawn not just students but visitors and travelers from across the globe. 
Fort Walton Beach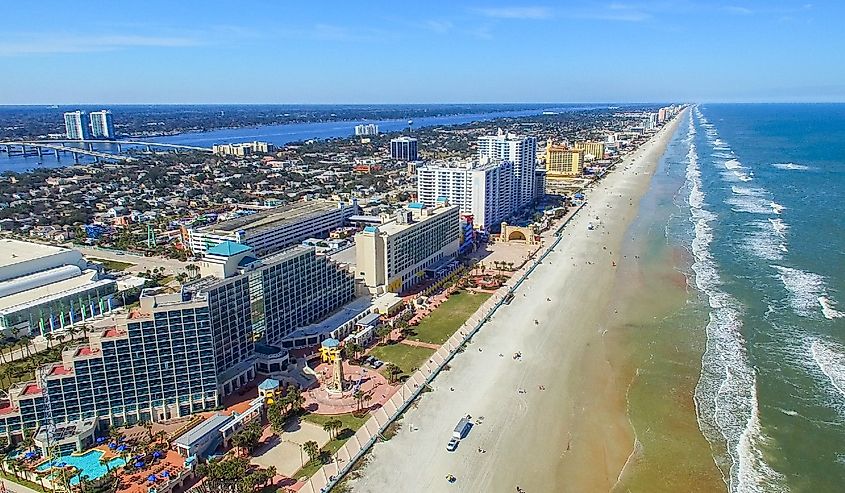 Home to the University of West Florida's Emerald Coast campus, Fort Walton Beach is a coastal paradise that captivates visitors with its unique beauty. The city embraces a diverse community, blending the charm of a small town with the cosmopolitan influence of a thriving tourist hub. The coastal lifestyle permeates the community, with a relaxed and laid-back atmosphere that encourages leisurely beach days and enjoying the natural beauty of the area. As home to Eglin Air Force Base, the city has a strong military presence that shapes its identity and offers unique opportunities to experience that aspect of American life. All of these combine to make Fort Walton Beach a great college town, if not the kind that first jumps to mind.
Florida's Emerald Coast lives up to its name as one of the true gems of the United States. With its sandy coastlines, gorgeous green foliage, and crystal blue waters, it would be hard to find a spot not steeped in some of the most pristine natural beauty on earth. Dotting this landscape, these delightful college towns are perfect for those looking to further their education or experience the uniquely collegiate pace of life.