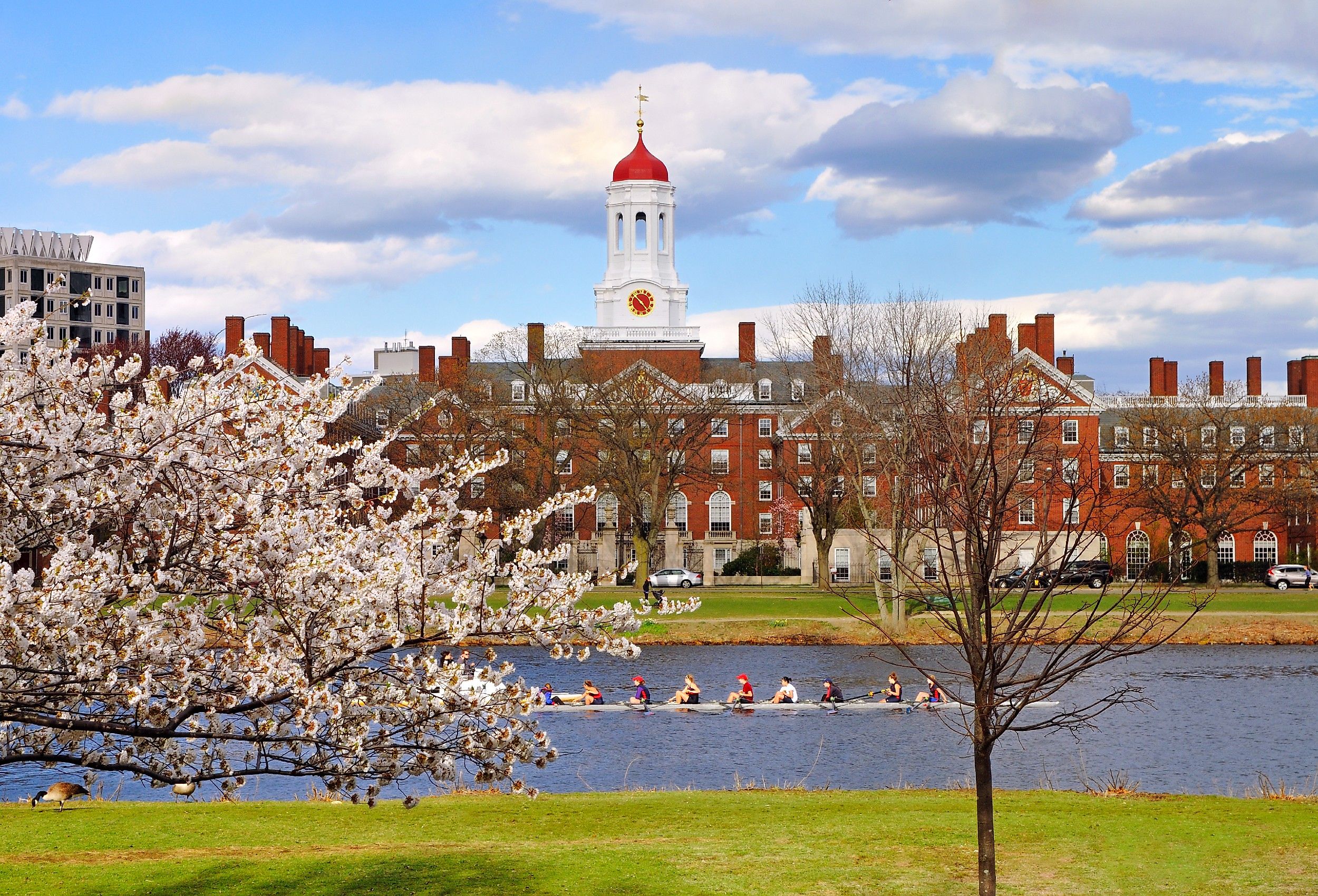 Best College Towns In Massachusetts
The US educational system ranks #1 according to the World Education Rankings list by country. The best colleges attract students from all over the world, and Massachusetts is home to many of them. The state is a treasure trove of cities that provide outstanding educational opportunities and thriving communities. It combines tradition and innovation to nurture the minds of tomorrow's leaders. Whether you are a student, an explorer, or just someone who wants to feel the inspiring atmosphere of the academic environment, you will want to check out these top-notch college towns in Massachusetts. 
Waltham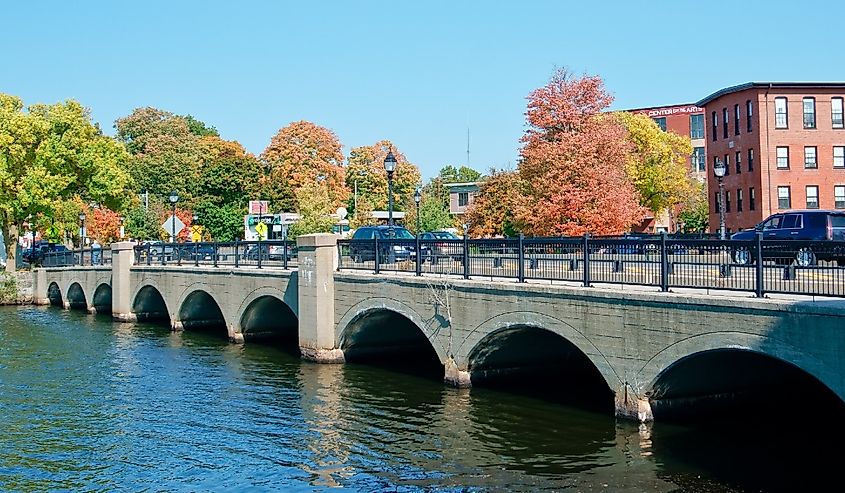 Waltham, a quaint college town tucked away in the middle of eastern Massachusetts, not far from Boston, radiates a lively, intellectual vibe. Many know Waltham as one of the best college towns in the US. It is home to Bentley and Brandeis Universities, which significantly affects the local economy and community. Brandeis is a top-tier research university, and Bentley is one of the best business schools. The town's rich history blends with modernity as old structures coexist with hip cafes and shops. For a vibrant commercial district with a wide range of cuisines and cultural experiences, Moody Street is the place. Visitors and locals also like to spend time along the Charles River, and its picturesque riverfront sections and parks. 
Cambridge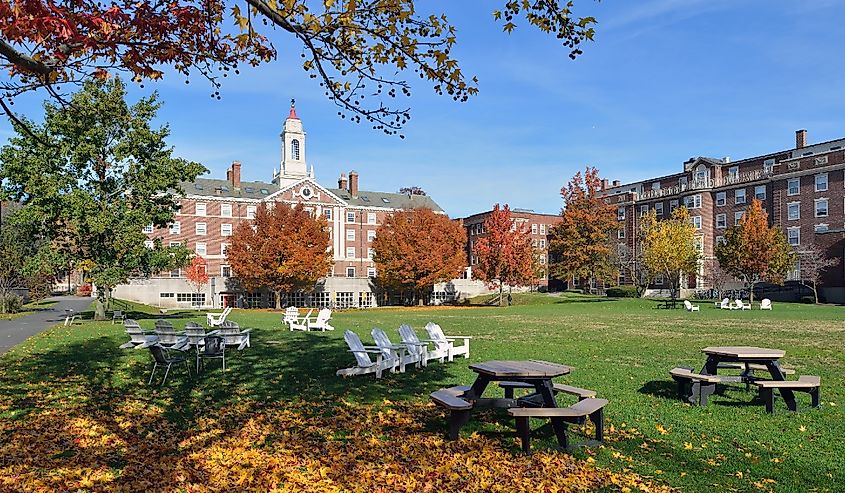 Cambridge is a city with a rich history and culture. Famous as the home of Harvard University and the Massachusetts Institute of Technology, two prestigious universities, Cambridge has a solid reputation as a hub for technological innovation. The city has been crucial to technical developments, notably in areas like biotechnology, computer science, and robotics. In addition to its intellectual reputation, Cambridge has a flourishing arts and entertainment sector, with theatres, galleries, and music venues displaying a wide range of artists. Harvard Square is a hub of cultural activity located near Harvard University. It draws both residents and tourists with its selection of boutiques, eateries, bookstores, and street entertainers.
Wellesley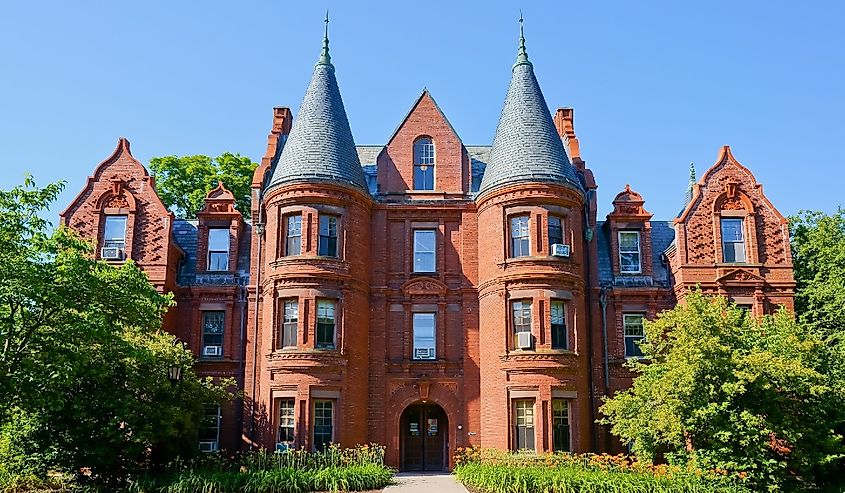 Wellesley is famous for its prestigious academic institutions, scenic surroundings, and historical sites. Home to Wellesley College, a prominent liberal arts college for women established in 1870. Another well-known school is Babson College, which is one of the best colleges for entrepreneurship and business. The community places a high value on education, and as a result, its schools have won various honors and awards. The town itself is very attractive, with lots of greenery, tree-lined lanes, and lovely residential neighborhoods. Wellesley features a number of parks and conservation areas, including the well-known Wellesley College Botanic Gardens and the Wellesley Town Forest.
Boston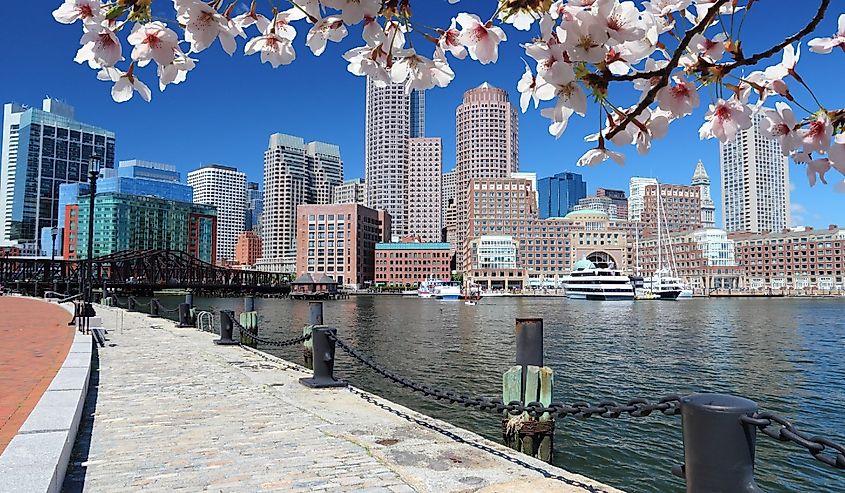 Boston is a vibrant city on the eastern seaboard of the United States and the capital of Massachusetts. It is famous for its rich history and prestigious educational institutions such as Northeastern University, Boston University, and the University of Massachusetts-Boston. Boston had a significant role in the American Revolution, and since then, people call it the "Cradle of Liberty." Important occasions like the Boston Tea Party, where colonists protested against British rule, took place there. Boston College, a well-known college that radiates intellectual vitality and cultural attractiveness, lies in the city's center. A plethora of coffee shops, bookstores, and charming cafes contribute to the town's lively atmosphere. The town is full of energy and enthusiasm thanks to Boston College's long history of competitive athletics as fans converge to support their favorite teams. Boston has a vibrant sports culture, and its residents are ardent sports lovers. One of Major League Baseball's most illustrious teams, the Boston Red Sox, plays at Fenway Park, the league's first baseball stadium.
Amherst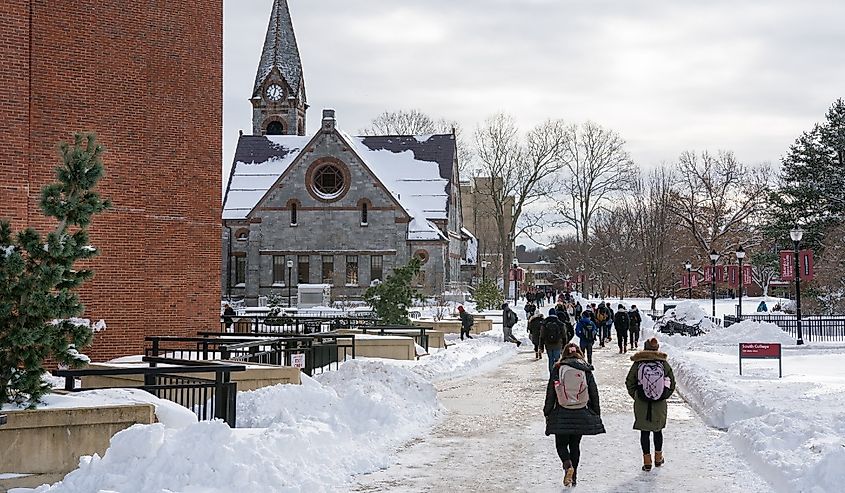 Amherst is a fascinating college town that combines intellectual energy and New England charm. Amherst is a member of the Five Colleges Consortium, which also consists of Hampshire College, Mount Holyoke College, Smith College, and the University of Massachusetts Amherst. Through this collaboration, students from all five campuses can register for classes together, access resources, and take advantage of interdisciplinary possibilities. Amherst has a long literary and academic history. Renowned writers, poets, and academics have congregated in the town throughout history, and it is now a thriving hub for literary and intellectual activities. Emily Dickinson, a world-known poet, was born and spent the majority of her life in Amherst. 
Northampton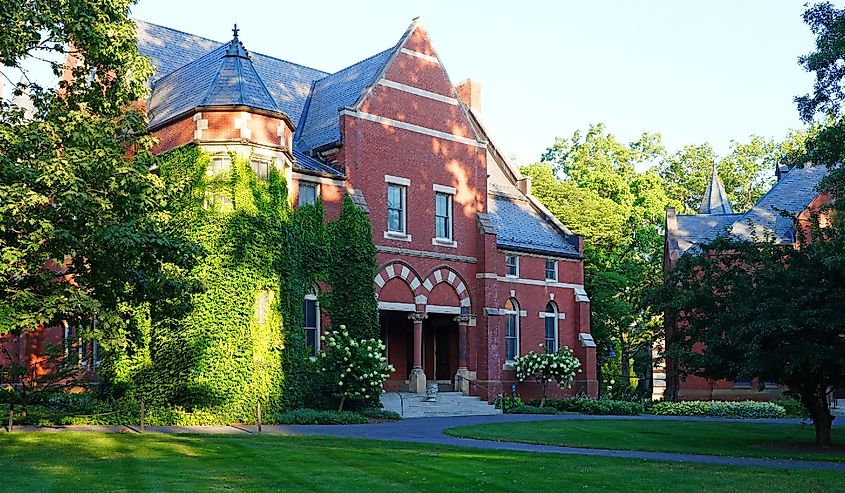 Northampton has a reputation as a progressive and liberal community. The town is home to Smith College, one of the prestigious Seven Sisters colleges, known for its rigorous academic art programs for women. Northampton is frequently referred to as the "Paradise City" because of its picturesque surroundings, which include the Connecticut River and the adjacent Mount Holyoke Range. The area offers opportunities for hiking, biking, kayaking, and other outdoor activities, attracting nature enthusiasts and outdoor adventurers. The town nevertheless exudes charm and friendliness while maintaining most of its original architecture. Numerous publications have recently named the city as one of the best towns for families, the arts, historic preservation, and outdoor activities.
Worcester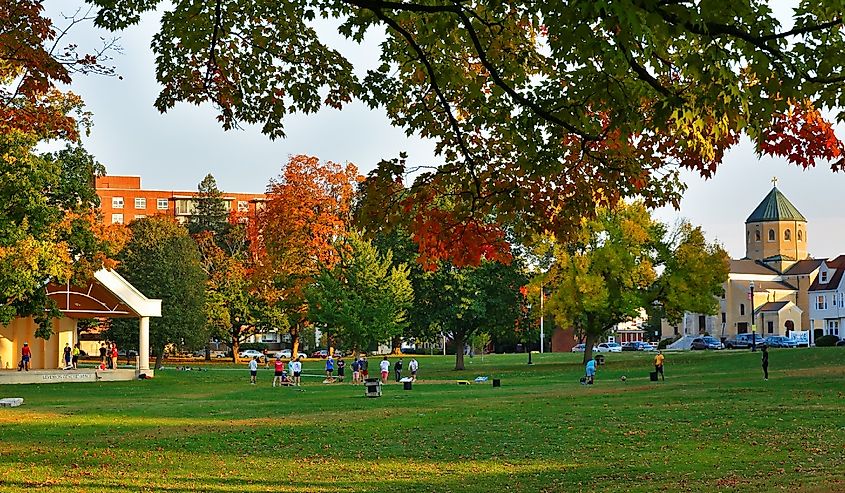 "Heart of the Commonwealth," the name Worcester received because of its geographic location in the middle of Massachusetts. Following Boston, it is the second-largest city in the state. There are several notable educational institutions in Worcester. The Worcester Polytechnic Institute (WPI) is famous for engineering and technology. The city also hosts Clark University and Worcester State University. Architecturally, Worcester is notable for its numerous triple-decker homes from the 19th century, the mill buildings from the Victorian era, and lunch car restaurants like Miss Worcester. The Worcester Art Museum displays a broad array of artwork from many countries and periods. Its significant collection of American and European art includes pieces by Monet, Gauguin, and Whistler.
Milton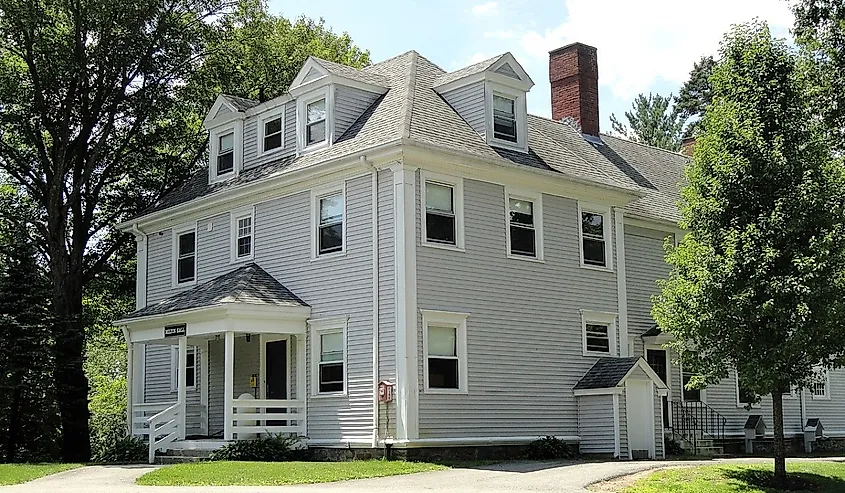 Milton is a modern suburban neighborhood south of Boston in eastern Massachusetts that takes pride in its extensive historical past. This close-knit town is home to the prestigious Curry College and Laboure College. The well-preserved historic mansions and estates in Milton feature architectural styles from several periods. One famous example is the Forbes House Museum, which used to be the Forbes family's residence and is accessible to the general public for tours. Milton provides both residents and students with a gorgeous location among tree-lined lanes and old architecture. Art galleries, theatres, and music venues are all part of the town's thriving culture, which offers countless options for creative development. The town is close to the Blue Hills Reservation, a beautiful natural setting where people enjoy hiking, biking, and skiing.
Massachusetts is a treasure trove of college towns that offer exceptional educational opportunities and vibrant communities. Whether you prefer the historical charm of Cambridge, the artistic environment of Northampton, or the busy city life of Boston, there is a town in Massachusetts to fit every student's or visitor's interests. These communities offer a unique fusion of intellectual stimulation, cultural encounters, and a sense of community that enhances the collegiate experience. No matter what you choose, get ready for an amazing experience in one of these outstanding Massachusetts college towns.