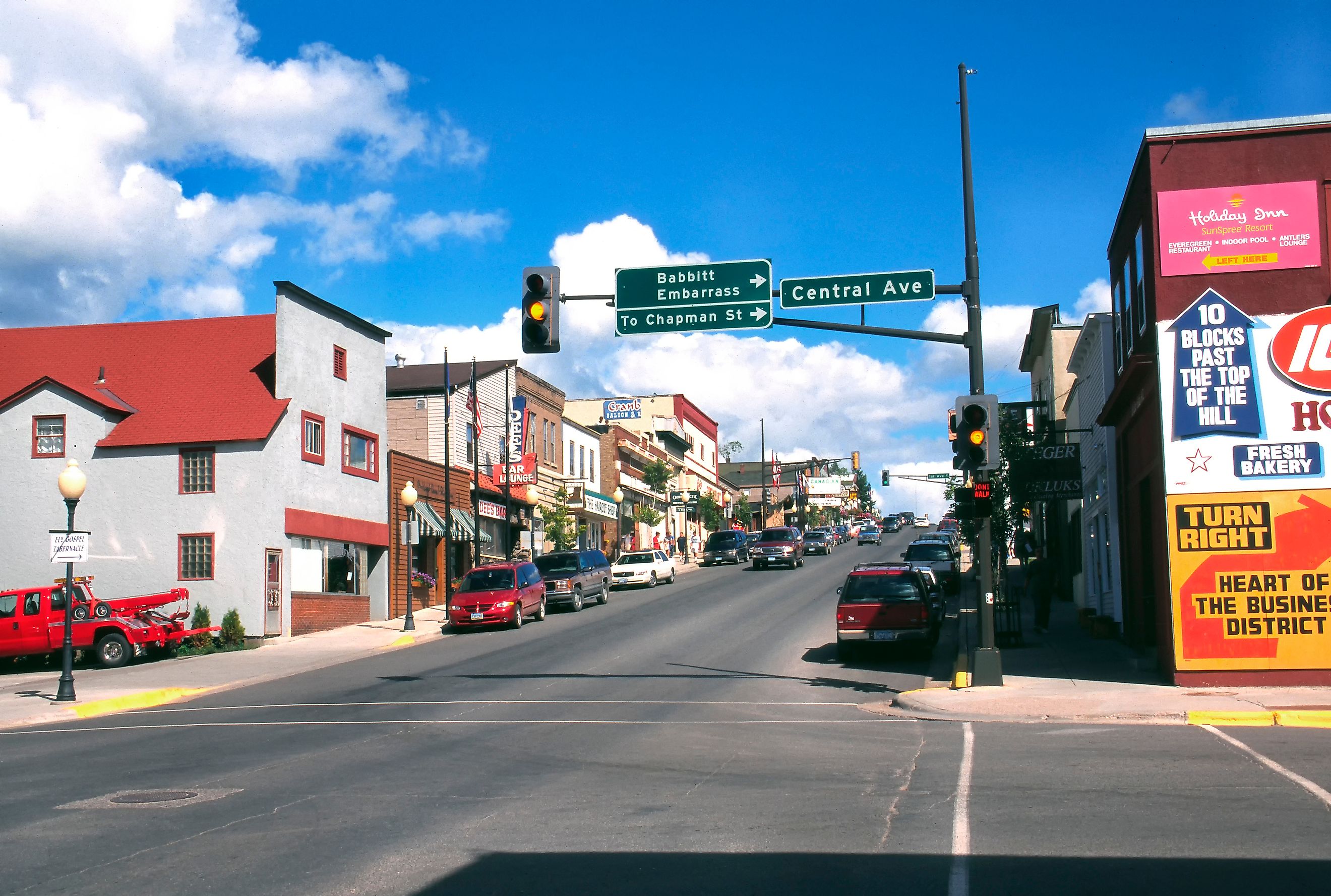 9 of the Most Welcoming Towns in Minnesota
Minnesota is a natural wonderland known as the "Land of Ten Thousand Lakes." As a travel destination and as a place to live, the state earns enthusiastic reviews. In fact, Minnesota has so much going for it that a 2023 study named it the "best state for millennials" in the whole of the United States. Bordering Canada, with the Mississippi River as its eastern border, the state has drawn generations of visitors to urban hubs like Minneapolis and St. Paul, which together are called the Twin Cities. Outside of these and other cities, the state's smaller towns provide a smaller-scale example of local life that is sometimes more accessible than in larger ones. For the visitor, there is no doubt that Minnesota merits a trip — welcoming newcomers is a part of the state's traditions.
Northfield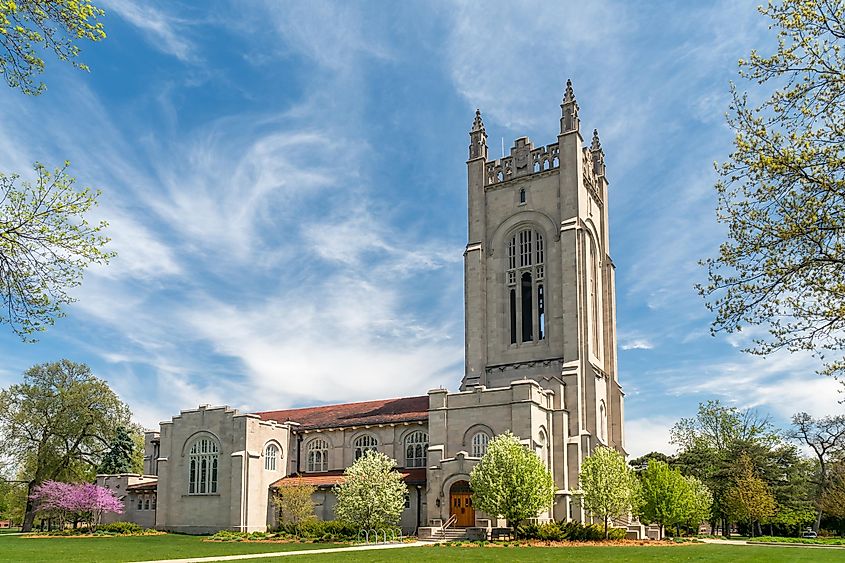 Home to two colleges, Northfield, with 19,700 inhabitants, is a great weekend escape. A mere 40 miles south of the Twin Cities area of Minneapolis and St. Paul, the town hosts two universities: Carlton College and St. Olaf College. The two campuses offer charming strolls among academic buildings and grounds, as well as gardens such as Carlton College's Arboretum, with easy walking trails. Northfield offers a wealth of other green spaces, and boasts nearly three dozen parks that combine for more than 400 acres of fresh-air opportunities. Amateur historians should visit in September during the Defeat of Jesse James Days festival, which re-enacts the historic 1876 bank raid that took place right here. The bank, which still stands, is now owned and maintained by the Northfield Historical Society. 
Ely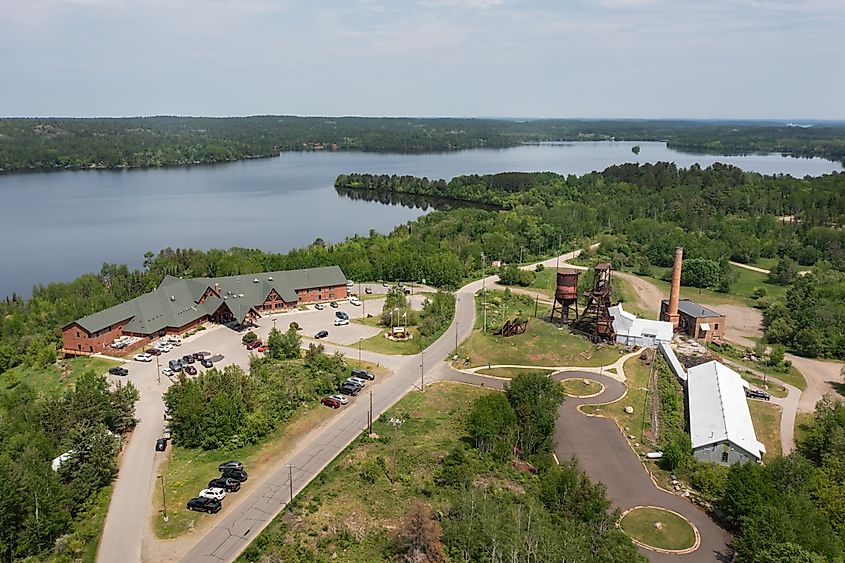 Ely, with a much smaller population of 3,200, sits in northeast Minnesota in the sparsely populated Saint Louis County, on the border with Canada. Pronounced "Ee-lee," the town once attracted miners and industrialists seeking their fortune in mining copper and other minerals. Today, Ely is a busy and popular base for campers, canoeists, and other nature seekers wanting to spend time in the Boundary Waters Canoe Area Wilderness, also known simply as the Boundary Waters, an area that counts over one million acres of lakes and forest land.
Ely also boasts a lively downtown area, with numerous outdoor outfitters along Sheridan Street, the town's main drag. Sheridan also features the Pioneer Hotel, a historic site first erected in 1887. Fans of animals and America's finest fauna should head to Ely for its International Wolf Center, which opened in 1993, as well as the North American Bear Center, a new site open only since 2007. 
Richfield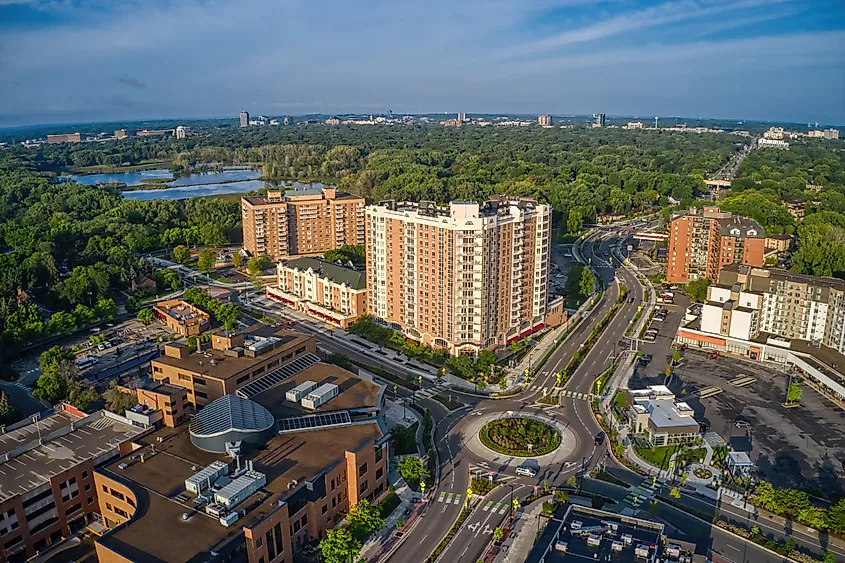 Initially founded in 1850, Richfield, with 36,700 souls, finally achieved incorporation in 1908. It claims to be Minnesota's "oldest suburb," given its proximity to the immediate Twin Cities area, and developed as part of the much larger US economic boom after World War II. The spirit of growth and industry remains a part of Richfield today, given that the big-box electronics chain Best Buy, founded in Minnesota in 1966, is headquartered in Richfield. The town offers a diverse set of parks and green spaces that together span a total of more than 450 acres. In particular, Wood Lake Nature Center protects the wetlands and more than 200 species of animal and plant life that make the state a natural wonder. 
Winona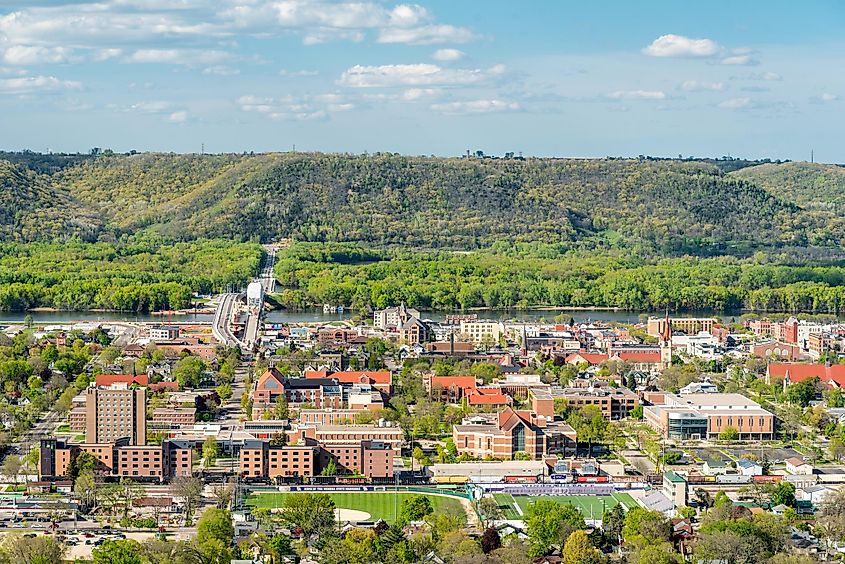 Winona, which bears the name of a Native American princess from long ago, was first settled in 1851. The Mississippi River town, population 25,800, calls itself "the Midwest's best autumn playground" in a nod to its many charms in that season of the year. Like Northfield, Winona is a college town in the classic sense, being home to Winona State University and St. Mary's University of Minnesota. Nature lovers will thrill that Winona offers its Prairie Island Campground, an ideal camping space on the Mississippi, as well as activities like yoga, rock climbing, and canoeing. Lake Winona, in the heart of downtown, offers some welcome natural respite in the middle of the grid-style urban center. The town's cultural strengths include the Polish Cultural Institute and Museum, and the Minnesota Marine Art Museum. Fun fact: the American actress Winona Ryder, a native Minnesotan, was named after this town. 
Owatonna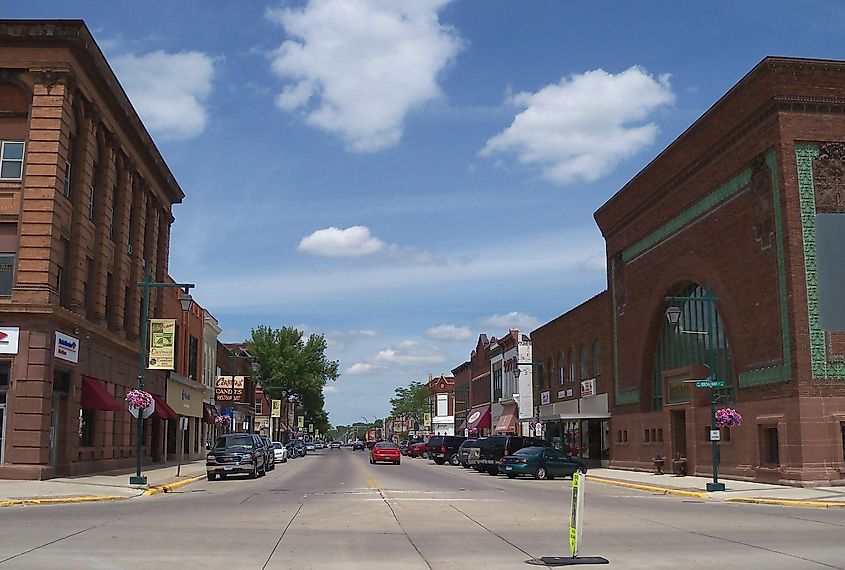 Owatonna, with 26,500 inhabitants, sits in Minnesota's southeast, on the Straight River. Incorporated in 1865, shortly after Minnesota earned its statehood, Owatonna developed a downtown whose historic architecture remains vibrant today. The town serves as the seat of Steele County, and the Steele County Historical Society, founded in 1949, runs the Village of Yesteryear, near the Steele County History Center. These facilities allow travelers to learn about bygone eras of Minnesota, featuring an authentic early 1900s school, railroad station, general store, among other historical expressions. For a bit of fresh air, and even more fascinating history, head to Mineral Springs Park, where the legend of Owatonna, a Native American princess who was healed by the area's natural springs, is remembered in a historical marker there. 
Hanover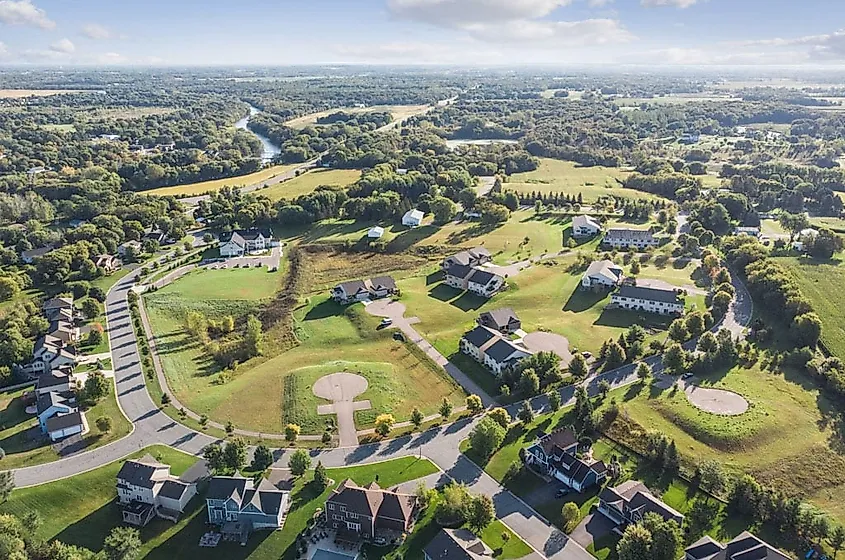 Hanover, population just 3,800, is called the gateway to the Twin Cities for its position northwest of that urban zone. First settled in 1877, the town's historic roots are on full display at the preserved Dutch settlement called Verenigde Oost-Indische Maatschappij, which locals thankfully shorten to "VOI." Travelers can see quaint examples of old-school Dutch buildings. For more culture, visitors should head to Hanover in August, when the town puts on its Harvest Festival. Activities include a 5K run, fireworks, and parades. With its stone architecture, tree-lined streets, and green parks, Hanover is a charming town for a visit, whether for a weekend or shorter trip through town. Its small size means tourists are a welcome addition to the town's cultural goings-on, not to mention a boost to local businesses. Hanover's place on the Crow River offers a dose of nature just outside the town center. 
Stillwater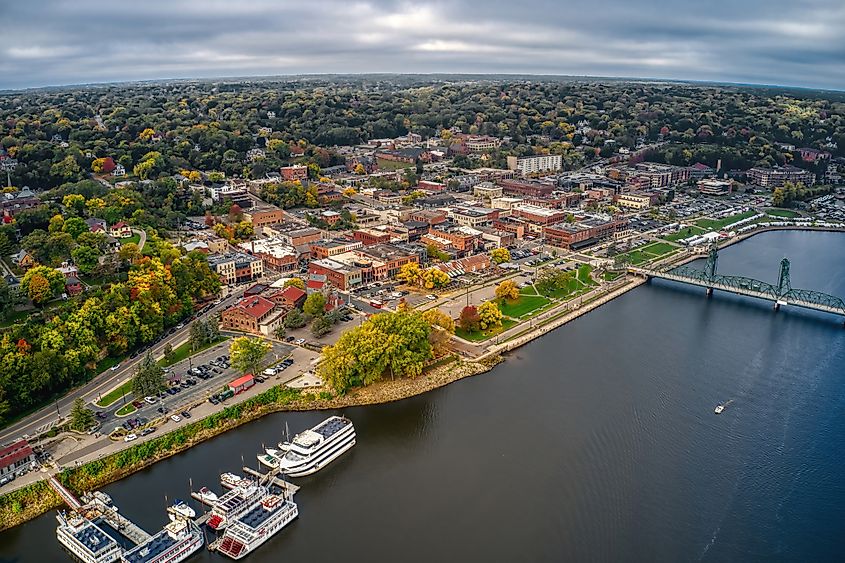 Stillwater, with 19,300 residents, lies along the St. Crois River. The town offers natural beauty and fascinating local history. Stillwater, as its name might suggst, lies just across the river from the state of Wisconsin, and attracts tourists to a historic downtown that is celebrated for its Victorian homes. The Stillwater Lift Bridge, a landmark and symbol of the town's industrial growth from 1931, will further  interest any history-loving visitor. In other industrial firsts, the pop-up toaster oven was invented in Stillwater in 1921. Stillwater has been delivering surprises ever since. Nature seekers can choose among river cruises and other water activities on the St. Croix. Stillwater's seasonal festivals, especially its German-themed Christkindlmarkt at the holidays, mark the seasons in style. 
Red Wing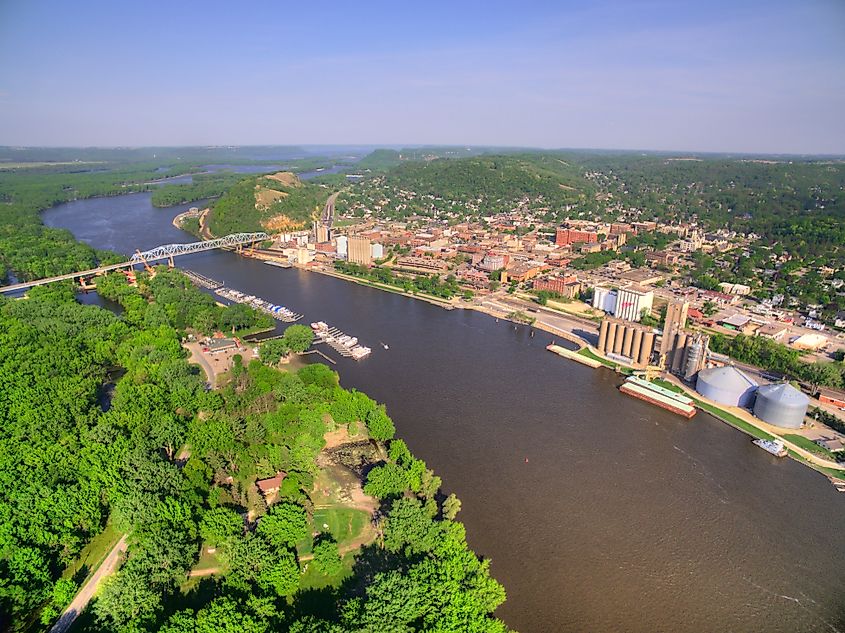 Red Wing, with 16,700 inhabitants, lies south of Minneapolis on the Mississippi River. It may deserve the title for most welcoming Minnesota town, going by its motto: "Come for a visit, stay for a lifetime." Like Stillwater, it sits just across from Wisconsin, below the Mississippi's juncture with the Minnesota River. First founded in 1858, Red Wing, with its famous bluffs over the Mississippi, derives its name from a Dakota Sioux chief of the early nineteenth century. The arrival of railroads gave a boost to the town's growth already underway, setting the stage for what would later make the town a regional center of the aviation and transportation industries. The Red Wing Shoe Company, whose boots are beloved by outdoor workers and fashionistas, is also based in the town. For visitors wanting culture above all, the town's diverse museums cover everything from military history to pottery and even ski-jumping. 
Alexandria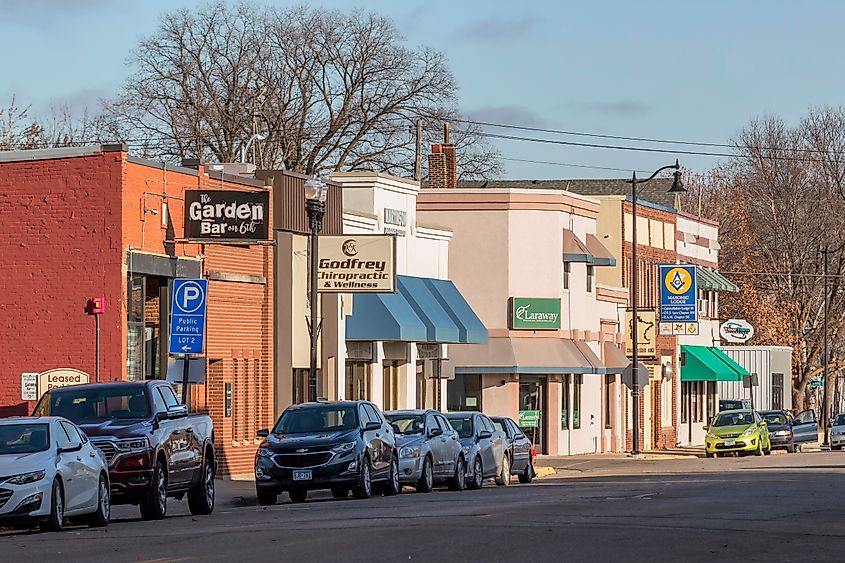 Alexandria, population 14,900, is a traveler's dream. Halfway between Minneapolis and Fargo, North Dakota, the town, settled in 1858, celebrates the waters that gave it life at the Legacy of the Lakes Museum, with vintage boats and local maritime history. Alexandria is surrounded by a chain of lakes, notably Lake Winona, which occupies part of the downtown, and the much larger Lake Carlos, ten miles to the north.
For a dose of culture, and a touch of mystery, head to the town's Chamber of Commerce and Runestone Museum, which exhibits a stone covered in Scandinavian-style letters called runes. The stone was reportedly found in the surrounding Douglas County in 1898. For wine lovers, or those who like to have fun and make a mess, the Carlos Creek Winery hosts its "Grape Stomp" festival each September. 
Minnesota's small towns offer the state's signature welcome
Minnesota's small-town offerings in culture and nature make for a combination of tourist attractions that few other states can rival. Ely and Richfield boast natural surroundings of a rare and still unspoiled quality. History buffs can soak up the rich heritage on permanent display in Owatonna and Hanover. For fans of industrial history, not to mention an economically vibrant present, the towns of Stillwater and Red Wing showcase the state's hard-working spirit that has created local jobs, prosperity, and a legacy any Minnesotan can be proud of. All of these attributes translate to a welcoming destination for the tourist, with whom Minnesota will share its best qualities for generations to come.