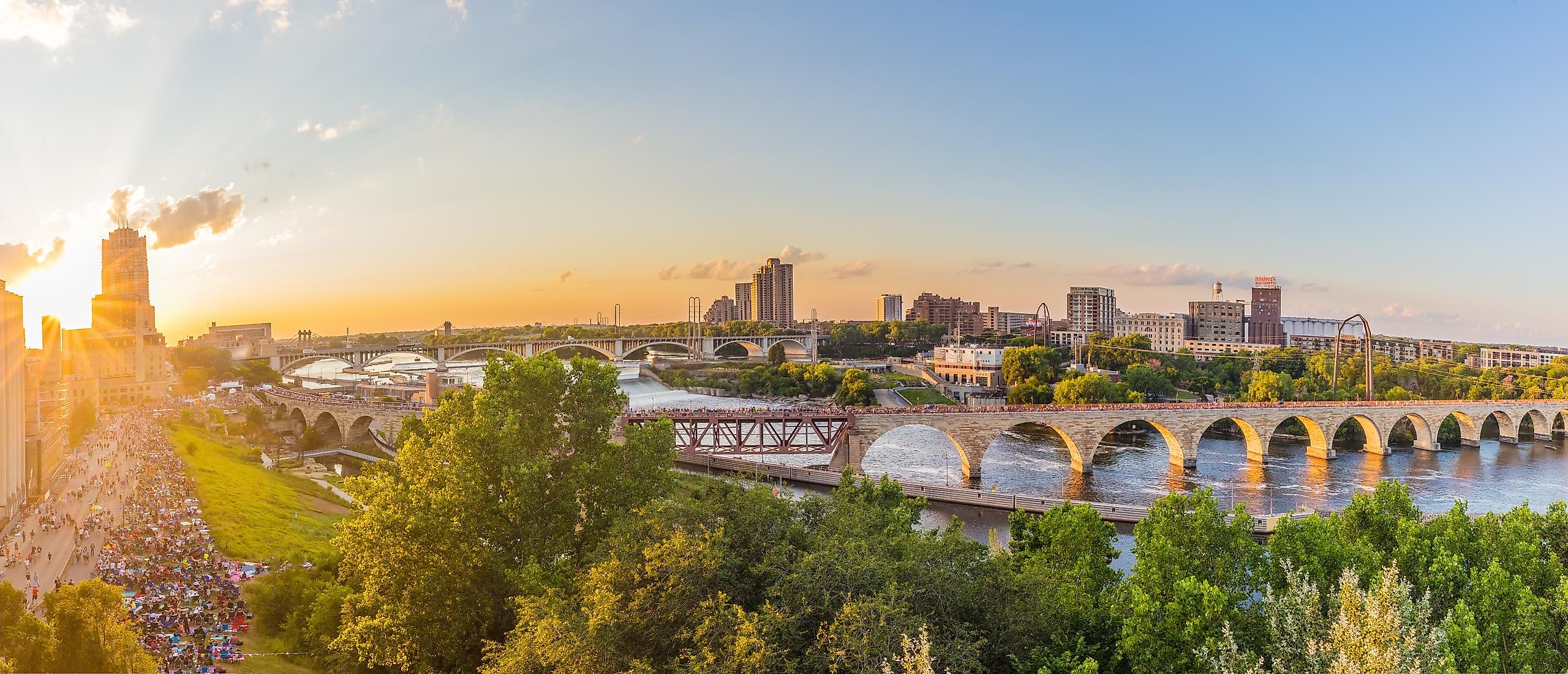 13 Small Towns in Minnesota that Were Ranked Among US Favorites
As the 12th largest state in the United States, Minnesota is a geographical marvel boasting more than 5.7 million residents. Nestled against the Canadian provinces of Ontario and Manitoba, it joined the Union as the 32nd state in 1858. While many know it as the home of the colossal Mall of America—a retail mecca drawing a staggering 40 million visitors yearly—the state's true allure often lies off the beaten path.
Beyond the hustle and bustle of its well-known cities are quaint, overlooked towns teeming with charm, history, and natural beauty. From the serene embrace of its lakes and rivers to the expansive prairie lands and lush woodlands, Minnesota offers an eclectic mix of attractions that cater to every type of traveler: the nature enthusiast, the history aficionado, the culture seeker, and the adrenaline junkie. Venture beyond the popular destinations and discover these lesser-known small towns that are hidden gems revered by those in the know.
Lanesboro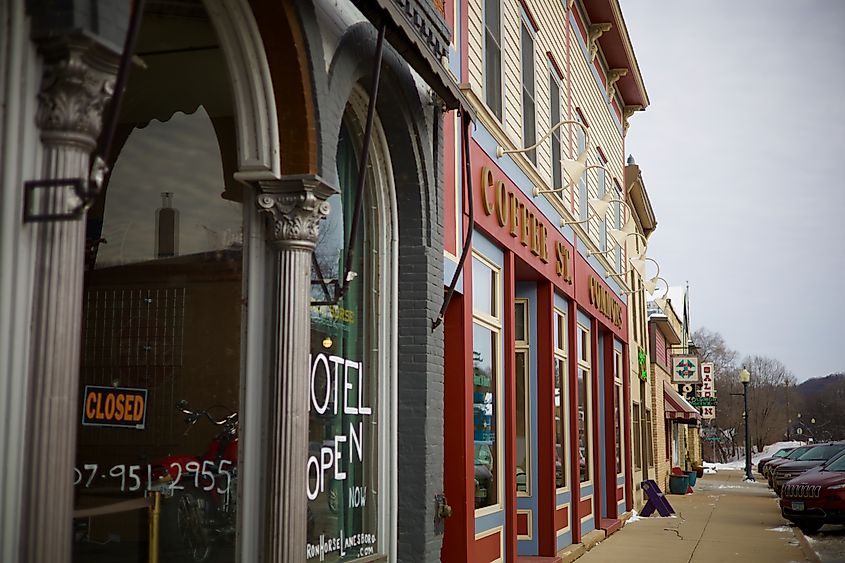 Popularly referred to as "The Magical Hamlet" by locals, Lanesboro is situated in Filmore County. It is a small town with a modest population of about 700 people but impresses with a rich history, respectable art venues, and scenic attractions. The Lanesboro Historic Museum offers a glimpse into the town's rich, milling past through exhibits of precious historical artifacts and memorabilia.
Travelers can also watch a live play at the historic Commonweal Theatre Company, which has been a premier attraction since 1989. River Root Outfitters provides outdoorsy tourists with endless water fun through kayak, canoe, and tube rentals. Meanwhile, camping and nature enthusiasts can venture into the Sylvan Park & Riverview Campgrounds for the ultimate wild experience.  
Stillwater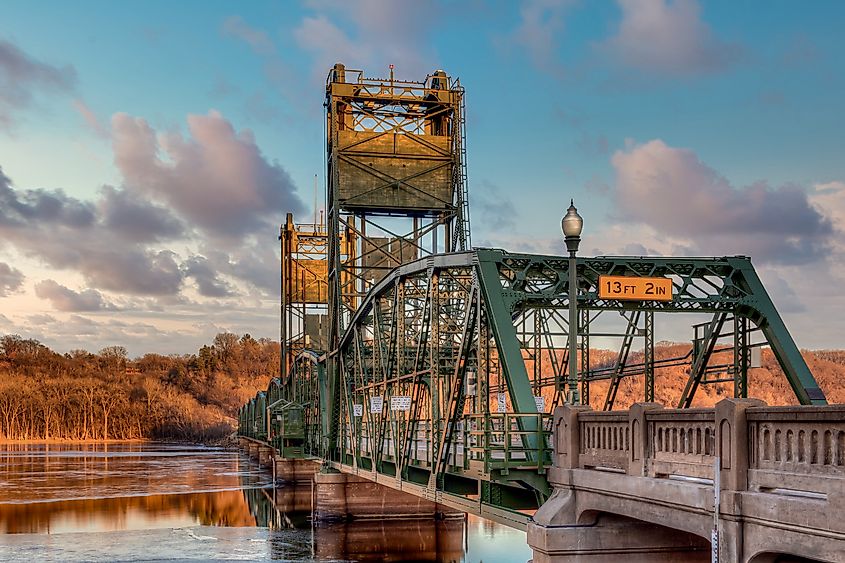 Stillwater is a town in Washington County on the picturesque St. Croix River and is really close to the Wisconsin border. It is an excellent destination for family fun and adventure, with lots of playtime awaiting kids at Teddy Bear Park's giant train and tree house with slides. The Stillwater Lift Bridge is an iconic historical landmark providing the perfect backdrop for visitors to capture lifetime memories.
For those who fancy a bit of adventure, Brown's Creek has an 11-mile trail perfect for biking. The Brown's Creek State Trail is a paved multipurpose path between Stillwater and metropolitan St. Paul, allowing riders to revel in the changing urban to rural scenery. Historians can visit Warden's House Museum to check out Minnesota's prison heritage as culture buffs head to the Zephyr Theater to watch an exciting live performance. 
Winona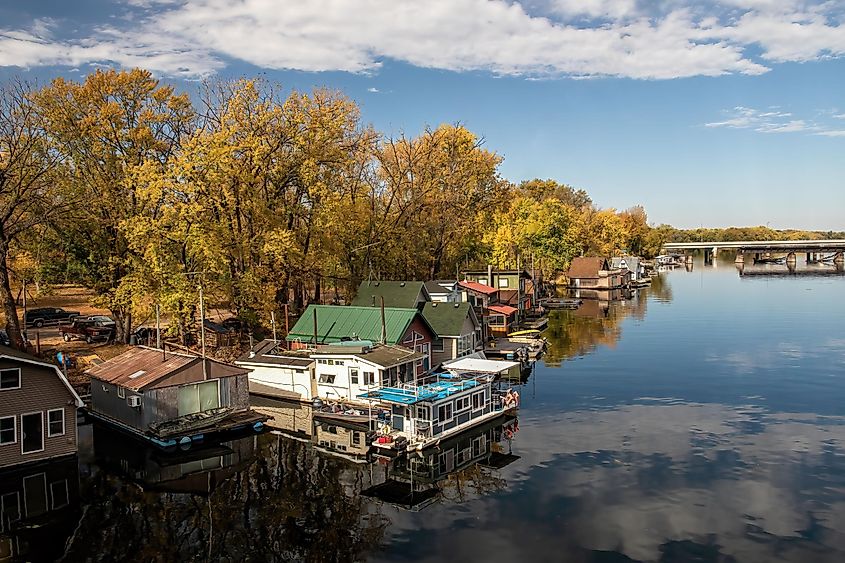 A former habitat of the Dakota people, Winona provides eye-catching views of the Mississippi River. Its most recognizable landmark, Sugar Loaf, is a bluff covered by a rock pinnacle on the Mississippi River. Adventurous visitors can head to the Great River Bluffs State Park, which features a 6-mile-long hiking path and cross-country ski trails. Bird watchers should carry their binoculars as the park is home to stunning species like scarlet tanager, Vireos, Pewees, and Flycatchers. 
When it's time to take a little break, visitors can stop by the Winona County Historical Society to learn about the history of the initial inhabitants of Winnona, the Keoxa village people. Also, the Minnesota Marine Art Museum and Polish Cultural Institute & Museum provide a sweet escape for visitors passionate about beautiful works of art. 
Lakecity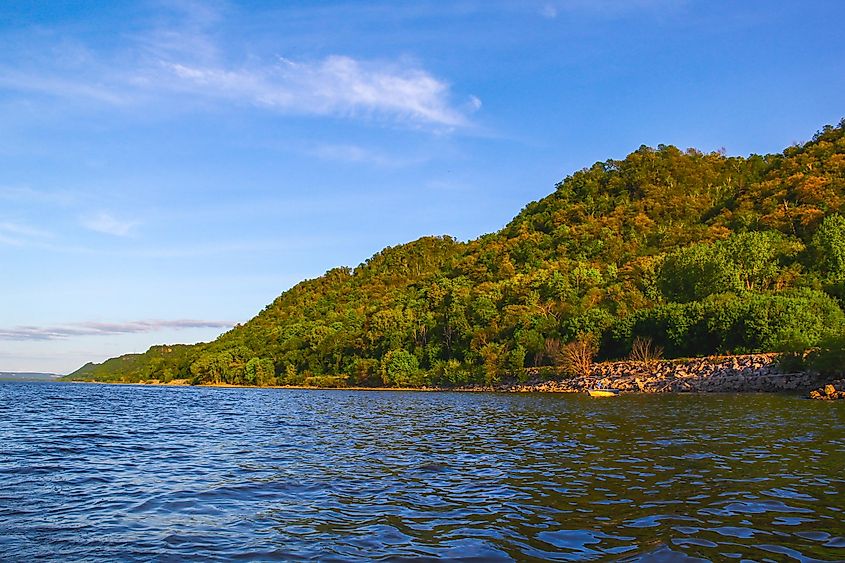 Located in the Goodhue and Wabasha counties, along Lake Pepin, Lakecity is home to the creator of waterskiing, Ralph Samuelson, and thus it was dubbed the "Birthplace of Waterskiing." Looking for a thrill while in town? Eagle Hang Gliding offers a truly heart-racing and unforgettable experience that will leave a long-lasting impression.
For a chance to commune with nature, head to Frontenac State Park or wear the appropriate walking shoes to explore the Riverwalk Trail at Ohuta Park and Beach while soaking in the picturesque views of the marina. Later, enjoy a dip in Ohuta Lake or hire a canoe, kayak, or paddleboard to make the most of the water-based fun. Finally, cool off with a glass of wine from Maiden Rock Apples Winery and Cidery.
Northfield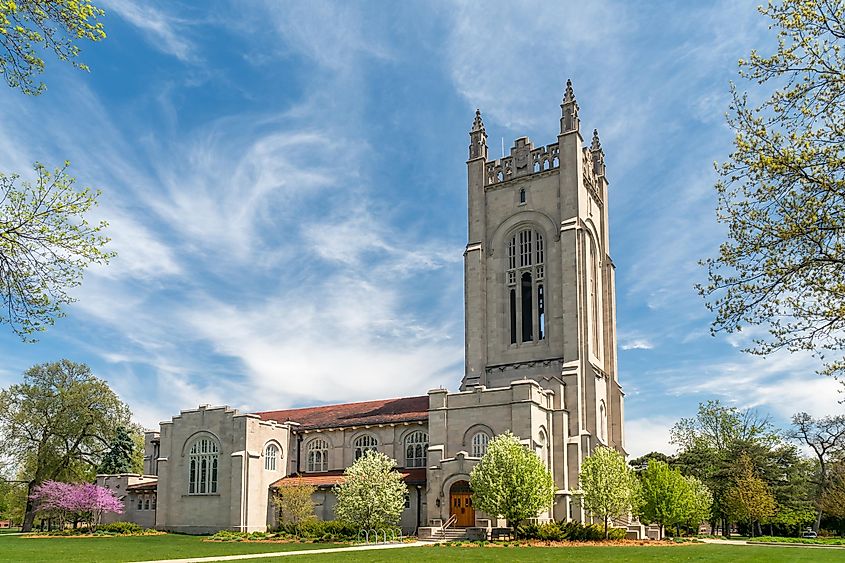 Located just 40 miles from St. Paul, Northfield offers a sweet escape from the hustle and bustle of the capital and one of the best small towns in Minnesota for a vacation. Its history is preserved at the Northfield Historical Society, where newcomers can learn about the area's history from unique stories shared. It is also home to the infamous James-Younger Bank Raid, where guests can revisit that fateful day's events. 
Northfield has a vibrant arts culture, with several art centers and museums dotting the town, such as the Flaten Art Museum and the Perlman Teaching Museum. Elsewhere, those yearning to bask in nature's bounty can head to Fireside Orchard & Gardens or Cowling Arboretum to enjoy the tranquil outdoor environment.  
Ely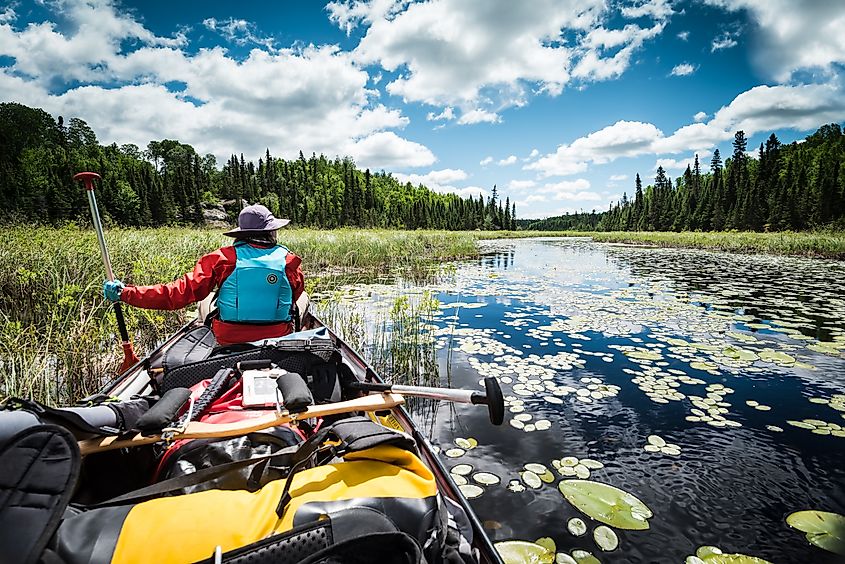 Found in Saint Louis County, Ely is a modest town of roughly 3,000 residents, famous for once hosting multiple iron ore mines. Today, hordes of visitors flock to Ely to embark on adventures such as hiking on the Kawishiwi Falls Trail. Visitors can also visit the North American Bear Center and the International Wolf Center to glimpse these stunning beasts in their enclosed habitats.
The Stain Glass Museum provides a fascinating look into an art form that has been part of British history for centuries, and the Ely Museum hosts educative exhibits on pre-historic creatures and past ventures of the Romans. Jubilee Gardens provides convenient picnic spots and a play area for kids. 
Biwabik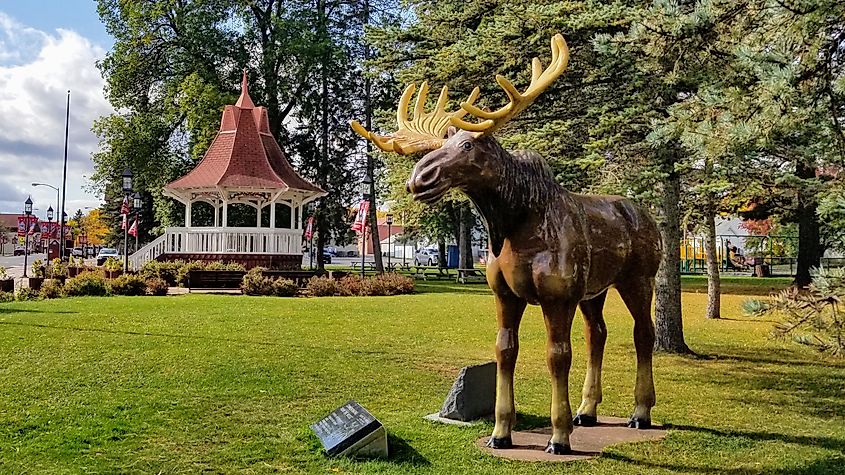 With an unassuming population of about 1,000, travelers can find this small Bavarian-themed town in Saint Louis County. Among its diverse attractions is Giants Ridge Reaction Area, which presents abundant opportunities to snowboard and ski during the chilly winter. The US Hockey Hall of Fame Museum pays homage to the great American sport by honoring legendary players, coaches, and administrators.
Visitors will be spoilt for choice as Wynne Lake, Sabin Lake, and Esquagama Lake offer several water-based activities, such as swimming, kayaking, and especially fishing, as species like Nothern Pike, Walleye, Bluegill, and Crappie abound in the lakes. Don't forget to take a cute photo before the iconic Honk The Moose Statue. 
Wabasha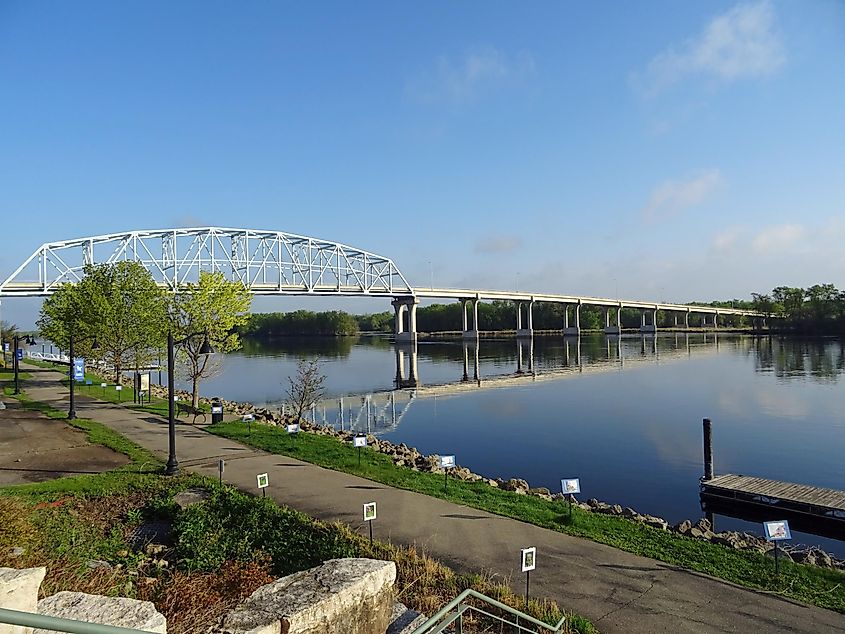 Wabasha served as the filming location for the movie "Grumpy Old Men," which earned the nickname "Home of Grumpy Old Men." It is one of the oldest cities along the Mississippi, with a legacy dating back to the 19th century. The Coffee Mill Golf Course and the Coffee Milli Ski Area offer opportunities for tourists to engage in laid-back outdoor activities. The Broken Paddle Guiding Company provides a different outdoor option as temporary settlers rent a canoe to explore the area's many lakes.
Those who want to be one with nature should stop by Andersons Gardens or find a nice spot to relax at the banks of the Mississippi and enjoy the magical scenery. Lastly, cool off by enjoying a pleasant and relaxing mug of Beer from the Reads Landing Brewing Company at the Storefront Building. 
Walker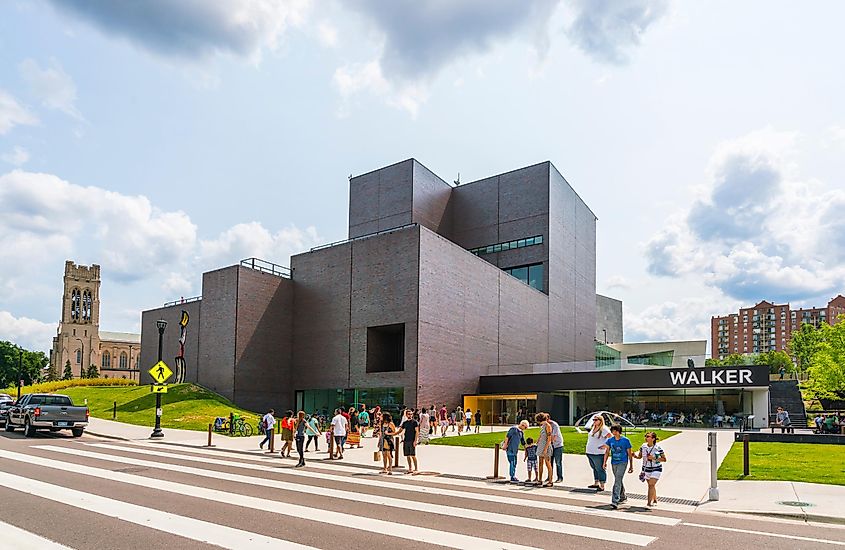 Located in Cass County and established in 1896, Walker was a hub for trading Fur. It is an excellent destination for history lovers, and the Cass County Museum and Historical Society Research Center provides valuable information about the region's history and the state. The museum also houses precious historical relics shedding light on cultural practices such as maple sap harvesting and canoe building.
The Walker City Park is the perfect bedrock to catch a glimpse of the beautiful Leech Lake and provides terrific picnic spots or a lazy stroll to pass the time. Adventurers can also venture deep into the Chippewa National Forest for multiple camping and hiking opportunities. 
Lindstrom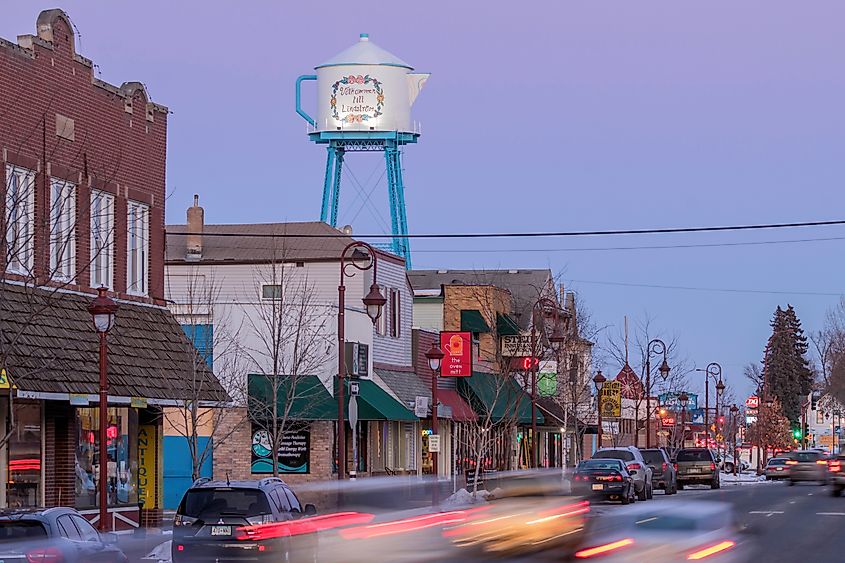 Those looking for a getaway from Minnesota's bustling Twin Cities should consider Lindstrom, just 35 miles away. This charming little town is steeped in Swedish heritage and culture, which is evident from its motto, "America's Little Sweden." At Interstate State Park, visitors can camp, fish, canoe, and rock climb, surrounded by beautiful natural scenery. 
More outdoorsy opportunities at the Blue Waters Leisure Park and the gorgeous Wilke Glen and Cascade Falls, which promise to leave first-timers in awe. Lindstrom is also a popular hub for lovers of artistic pieces of work. The Night Art Gallery, Gladje, and Franconia Sculpture Park allow visitors to feast their eyes upon numerous art pieces. 
Wayzata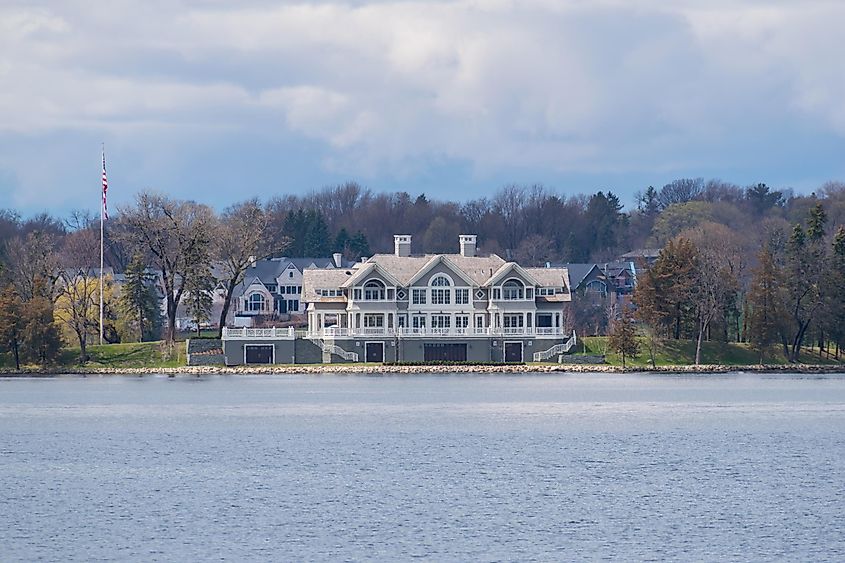 A community proud of its small-town charm, Wayzata is a lake-side locale in Hennepin County, about 620 miles from the U.S. border with Canada. The Wayzata Depot Museum lets visitors watch trains passing through the museum and has family-filled adventures such as a treasure hunt. Noerenberg Gardens on the shores of Lake Minnetonka is a picturesque site with a captivating mix of shrubs, vines, and trees that put guests right in the middle of nature.
The Minnetonka Center of Arts is the home of the town's thriving art community, and guests can enroll in art classes or examine the various art exhibits within the venue. Meanwhile, Bennet Family Park is an excellent place to interact with the friendly locals, where guests sit down to people-watch and participate in softball, whiffle ball, and baseball.
Two Harbors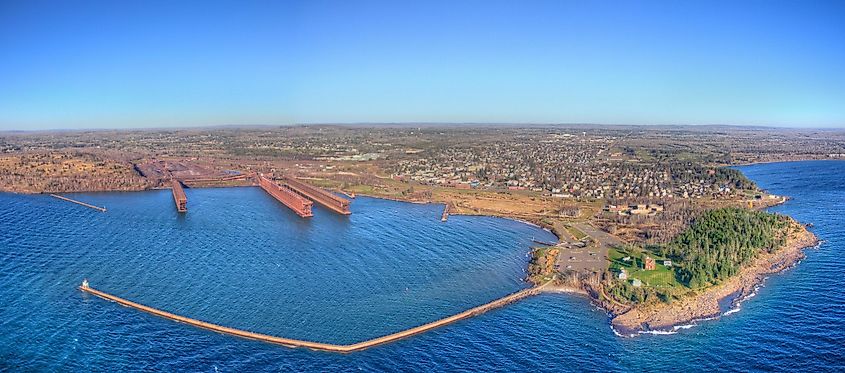 Two Harbors is a small town in Lake County with the distinction of being Minnesota's first iron ore port in 1884. Travelers can visit Two Harbors Lighthouse Museum, established in 1892 and the oldest operating light station in the state, for unprecedented views of one of the 5 great lakes. The Lake County Historical Society also serves to preserve and distribute the legacy of the town's early Native American inhabitants.
Gooseberry Falls State Park allows visitors to see the shoreline of Lake Superior and marvel at the majestic waterfalls of the Gooseberry River. Agate Bay Beach gives an alternative to nature lovers, thanks to a pleasant walking path for a lazy stroll and the chance to see ships passing. 
Fergus Falls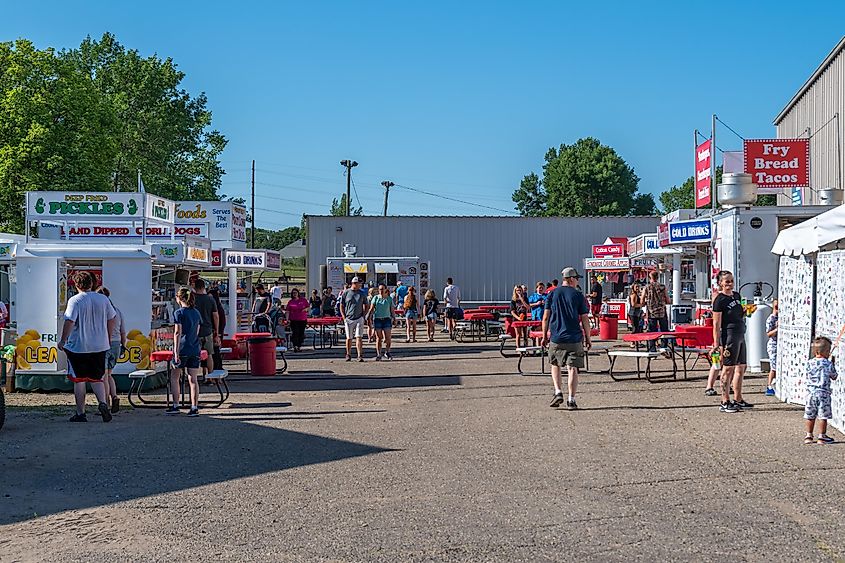 Lastly, Fergus Falls is stationed in Otter Tail County. At Pebble Lake, visitors will find the perfect setting for a picnic and enjoy a gentle breeze from the surrounding waters. Alternatively, guests can break a sweat by taking on the different biking and walking trails. For historians in town, remember to check out Kirkbride, a historical monument that served as one of Minnesota's main hospitals for the mentally ill.
The Prairie Wetlands Learning Center welcomes visitors of different ages to be part of events focusing on the natural and cultural history of the prairie. Take a trip down to Kaddatz Galleries and appreciate the work of local artists and the paintings of the famous Charles Beck. Also, stop by the Otto the Otter statue for a remarkable photo opportunity at the famous Fergus Falls landmark. 
Wrapping Up
For those looking to delve into the rich tapestry of Minnesota's history, experience its diverse culture, or surrender to the untamed beauty of its natural landscapes, consider straying from the well-trodden tourist tracks. The state's charming and idyllic small towns present an invaluable opportunity for an authentic Minnesota experience. As you plan your adventure in the Land of 10,000 Lakes, don't miss out on these underrated destinations that capture the very essence of this diverse and captivating state.