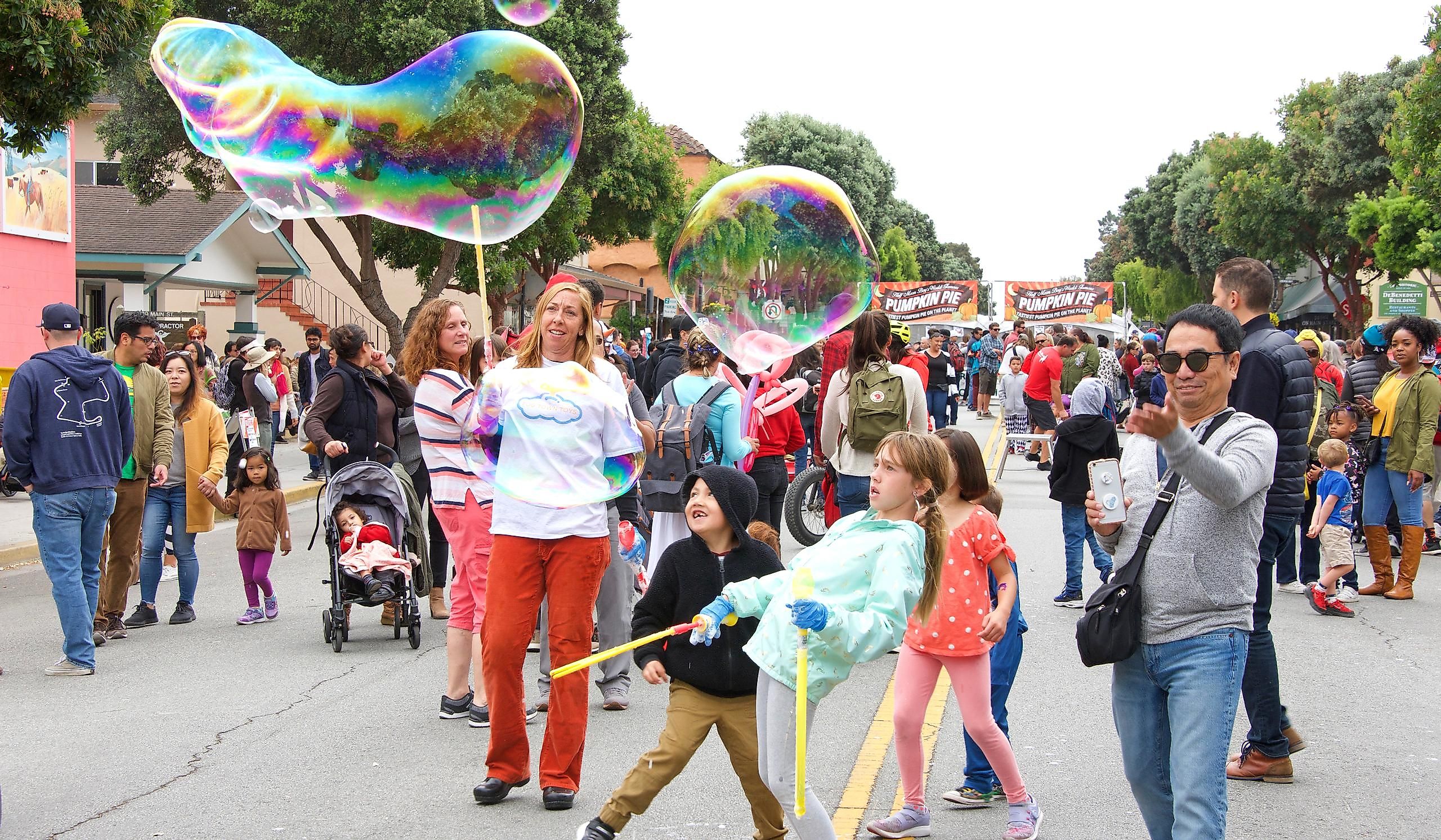 9 Of The Friendliest Towns In Northern California
Each of the counties that Northern California comprises possesses unique appeal and charm. Many define this region as where citizens say "Hella," where a wetsuit is essential summer survival equipment, or the palm tree meets the pine. Ultimately, what defines these lands are the people and personalities that have settled here, which have slowly perfected the culture of this region. On that note, many recognize these towns as being the friendliest in northern California.
Orinda
Orinda is a West Coast suburb east of Oakland, ranked America's No. 2 Friendliest City in 2012. With a population of just over 19,000 people, you can expect to enjoy small-town life fully while still retaining your privacy. Feel free to join the friendly community to cherish public events like pancake breakfasts and wine-tasting parties. Many people love to stop by the California Shakespeare Theater for a memorable experience between visiting the town throughout the year; the pleasant climate will address any doubts. Other un-skippable events are the cozy pumpkin carving season in October, the Orinda Film Festival in November, or the 4th of July parade. With its appealing vibes, Orinda will refresh your mind.
Mendocino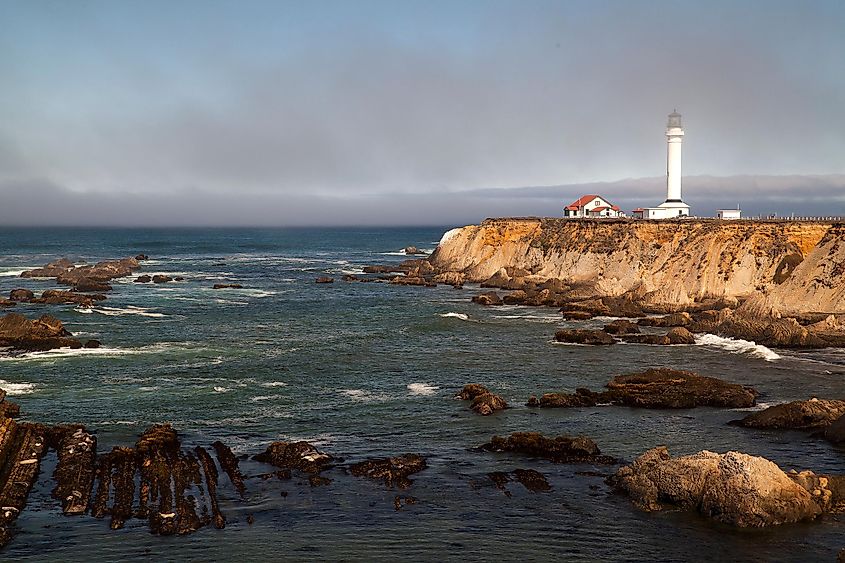 Located on a bluff overlooking the Pacific, Mendocino looks magical. Listed on the National Register of Historic Places, Mendicino flourishes with intimacy; with less than a thousand inhabitants, friendships are always on the agenda. Lose yourself in between the colorful houses that grace this town. Some people remember this lovely town for being a location in the "Murder; She Wrote" television series from the 60s. Many visitors enjoy the mesmerizing view of the ocean while sipping an ice-cold beverage around Mendocino Headlands State Park. Just a stone's throw away, the Point Mendocino Trail fascinates visitors with its beautiful rock formations.
Half Moon Bay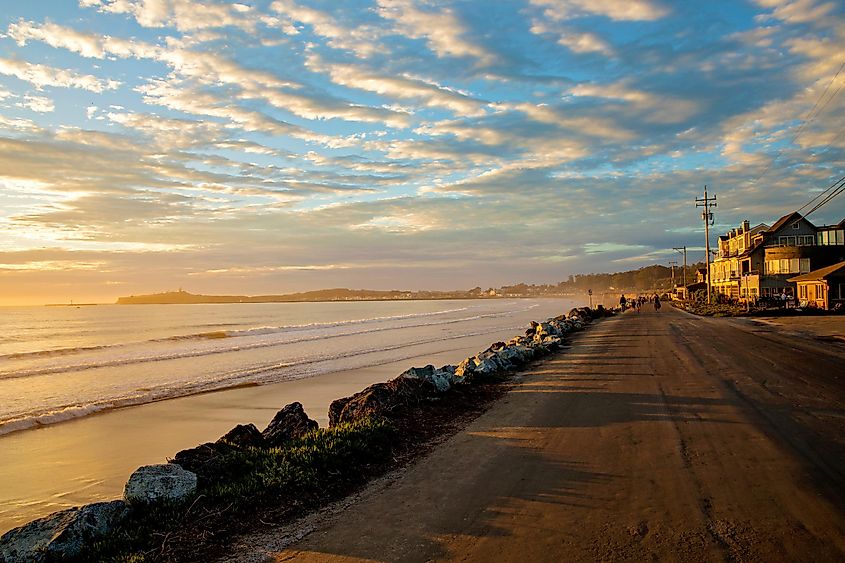 This San Mateo County town is all about big waves and giant pumpkins. Not far from San Francisco, this delightful little town is situated near a beach and has surfing in its DNA; it doesn't stop there. Lots of fun activities are on offer. Mavericks Beach is the most famous surfing spot around here, only the most skilled surfers can try to tackle its majestic waves, which exceed 50 feet in height! You cannot go wrong with a population of 11,000 people who have perfected their regional cuisines. Therefore, feel free to discover coastal traditions such as lobster rolls and cioppino that you can enjoy alongside fantastic views, which will be your daily routine at the Pasta Moon Restaurant, a crowd-favorite. After a long trip, switch off, recharge at Half Moon Bay Harbor Spa, and prepare for the next adventure around this friendly town.
Aptos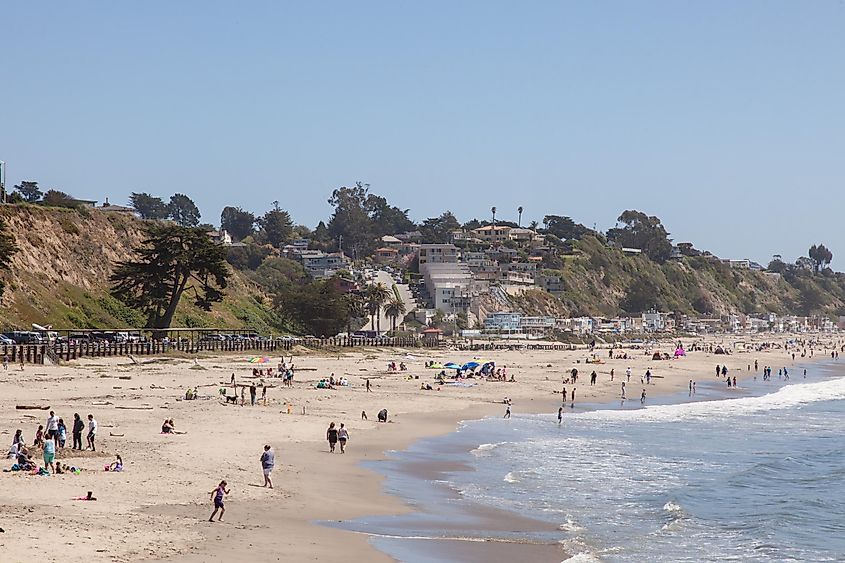 Sand and sea grace Aptos, thanks to Seacliff State Beach, home to a legendary sunken ship by the pier. This small town of 6,300 forward-thinking residents offers plenty of exciting activities to enjoy while you stop by. In Rio Del Mar Beach, a sense of pristine nature permeates the air. You should not miss the breathtaking sunsets; words can't describe what can be seen here. Test your swing at Seascape Golf Club, Rio Del Mar's premier golf course. Furthermore, many visitors enjoy activities such as cycling all around this town. Enthusiast or not, you can find a sporting event to your liking here, such as the Girls Rock monthly ride on mountain bikes or the Annual Golf Tournament. The vibrant town center that graces the heart of Aptos consists of a small park surrounded by small shops. Artisan ice cream, and bars which combine to add charm to this lovely destination, for example Marianne's Ice Cream shop, which delights its customers with almost 100 flavors of ice creams and sorbets.
Healdsburg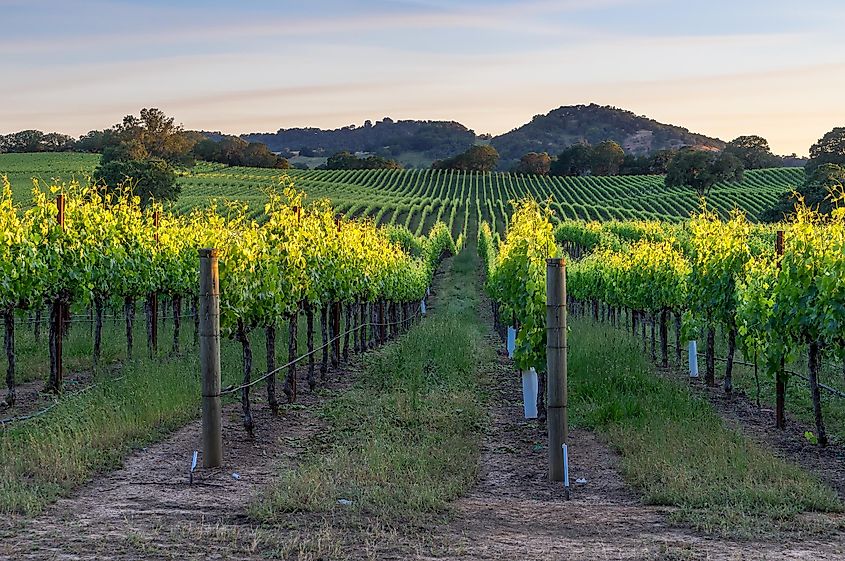 Right alongside the Russian River in the heart of Sonoma Wine County, Healdsburg combines small-town charm and stunning vistas with an eclectic mix. This all centers around a charming town plaza lined with shops: Restaurants, tasting rooms, galleries, and bars. Duke's Spirited Cocktails offers visitors a unique take on traditional drinks that please visitors. Art lovers find the two dozen art galleries stimulating. Still, Paul Mahder Gallery is considered one of the best. Moreover, you should take advantage of the fascinating Healdsburg Museum. Vineyards surround this town, so, exquisite wine is a prerogative here. You can sip premium vintages deliciously paired with farm-to-table delights like the French varieties that many visitors enjoy at Williamson Wines, where the owner, Tony, takes excellent care of any customers. This town is about enjoying luxurious experiences, but you can also let the small agricultural community captivate your interest.
St. Helena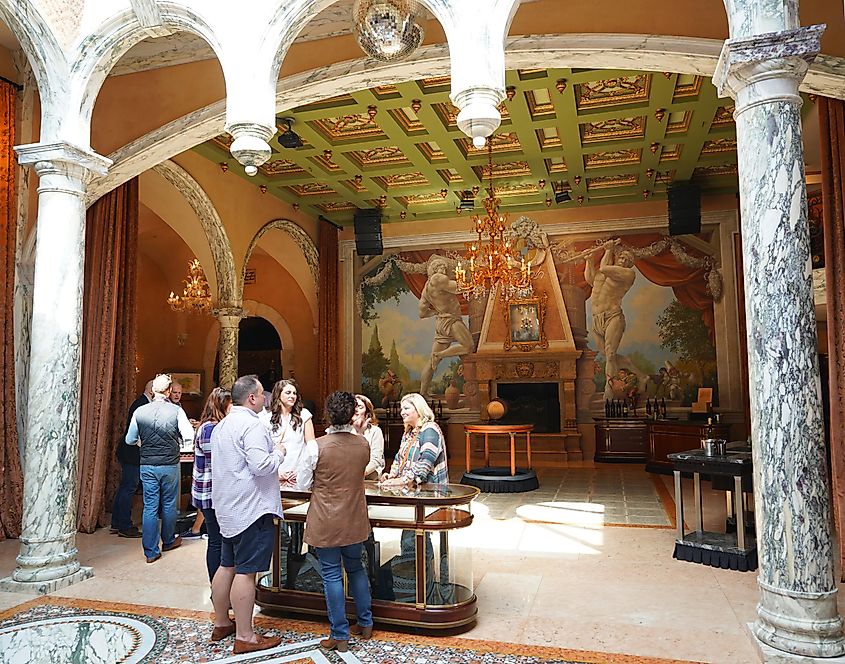 Nicknamed "Main Street of Napa Valley," St. Helena is immersed in vineyards and full of delightful small shops. With around 6,000 inhabitants, St. Helena is a small town full of goodies and friendly people that will welcome you with the best food and beverages. For history buffs, the Rhine House at Beringer Vineyards is listed on the National Register of Historic Places and is worth the drive alone. This town is a postcard-perfect image of small-town America; you will want to save the view for the ages. Also, breathtaking views like Schramsberg Vineyards will leave you enchanted. Moreover, the smell of grapes filling the air in autumn will stimulate your senses and leave a mark on your memory. Relax your body in the Spa Alila, and fulfill your taste buds with exquisite food and the best wine at the Gatehouse Restaurant, where people find delicious high-end meals paired with superb wine.
Nevada City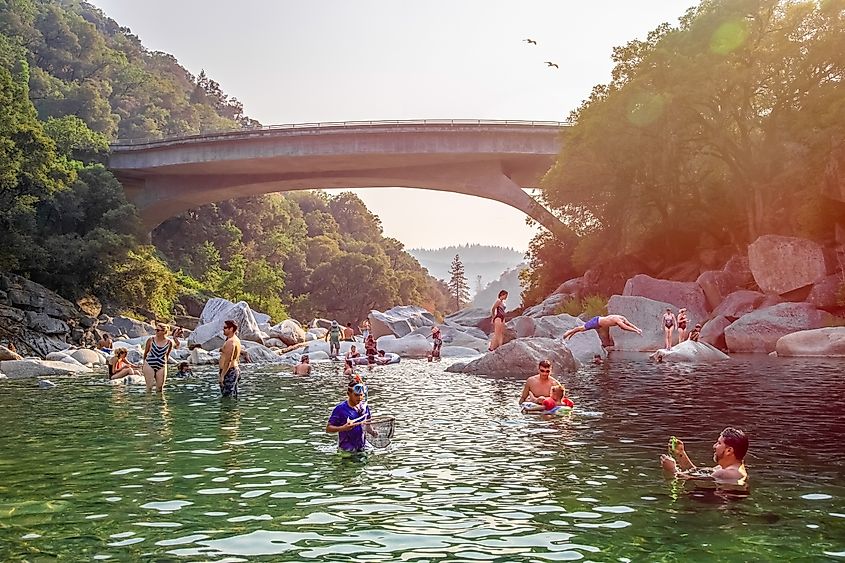 Northern California is full of charming forests, and Nevada City is surrounded by several of them. Situated on seven hills, this town is full of nature that grows inside the souls of its 3,000 residents. With its beautiful Victorian homes and nature-rich streets, it is one of the prettiest cities in the Gold Country. Strolling through the historic center, you will find impeccable 19th-century buildings with wooden balconies that today often house restaurants. Furthermore, antique shops like Kodo Arts Japanese Antiques Warehouse holds many fascinating items. The friendly citizens will welcome you and not hesitate to advise or show you the best ways to enjoy this verdant town. The keyword is hiking, feel free to join friendly groups that frequently arrange hikes around Nevada City and navigate your path to Forest Knolls.
Placerville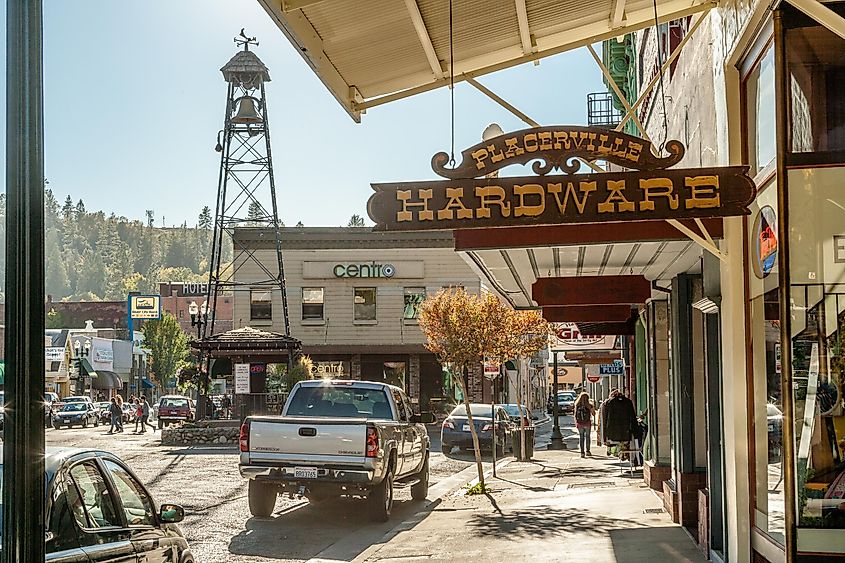 Placerville is situated above the fog and below the snowline in the beautiful El Dorado County between Sacramento (the State Capitol) and South Lake Tahoe. The 10,000 people that inhabit the town hold the treasure hunter's heritage; this town once was home to gold hunters. Historic Main Street in Placerville is a fun place to start any new adventure. The history of Placerville began with the "rush for gold" to California in the 1840s. Now, friends are the gold of modern times, and there are plenty of opportunities to make more here. Placerville offers the perfect blend of unique specialty shops, restaurants, service businesses, and special events such as the Festival of Lights in November or the Hangtown Christmas Parade. Many visitors to this charming town often see themselves strike gold.
Carmel-by-the-Sea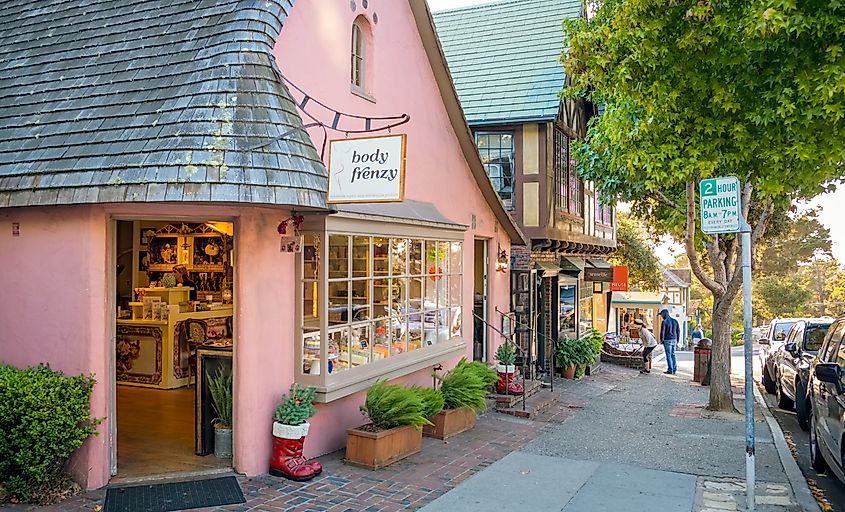 Carmel-by-the-Sea is a small town with an art-rich history located on a Peninsula in Monterey County. Nestled on gentle cliffs, Carmel is a jewel of a town; pristine beaches are gems embedded in it. Carmel is a peculiar town, it is enough to know that here you will not find street addresses or mailboxes. The town hall has these banned! But there is no need to get scared, the 3,000 people here are friendly and will show you the right path. Many visitors, though, love to lose themselves in the beautiful Point Lobos State Natural Reserve, Ocean Avenue, Clinton Walker House, and other attractions. The Monterey Bay Aquarium is a crowd-favorite attraction that charms visitors with its extraordinary marine life. This town will leave you enchanted; even your furry friends are welcome in this pet-friendly town.
Northern California is undoubtedly one of the friendliest parts of the country. Its citizens and climate welcome every visitor with sunny dispositions and a lot of vitamin D throughout the year. Relaxation and enjoyment are vital parts of the Golden State lifestyle. So, get away from the usual city grind to find unexpected experiences and breathtaking views hidden in plain sight at these often overlooked destinations. If you allow these small towns to surprise you, you will not regret it.