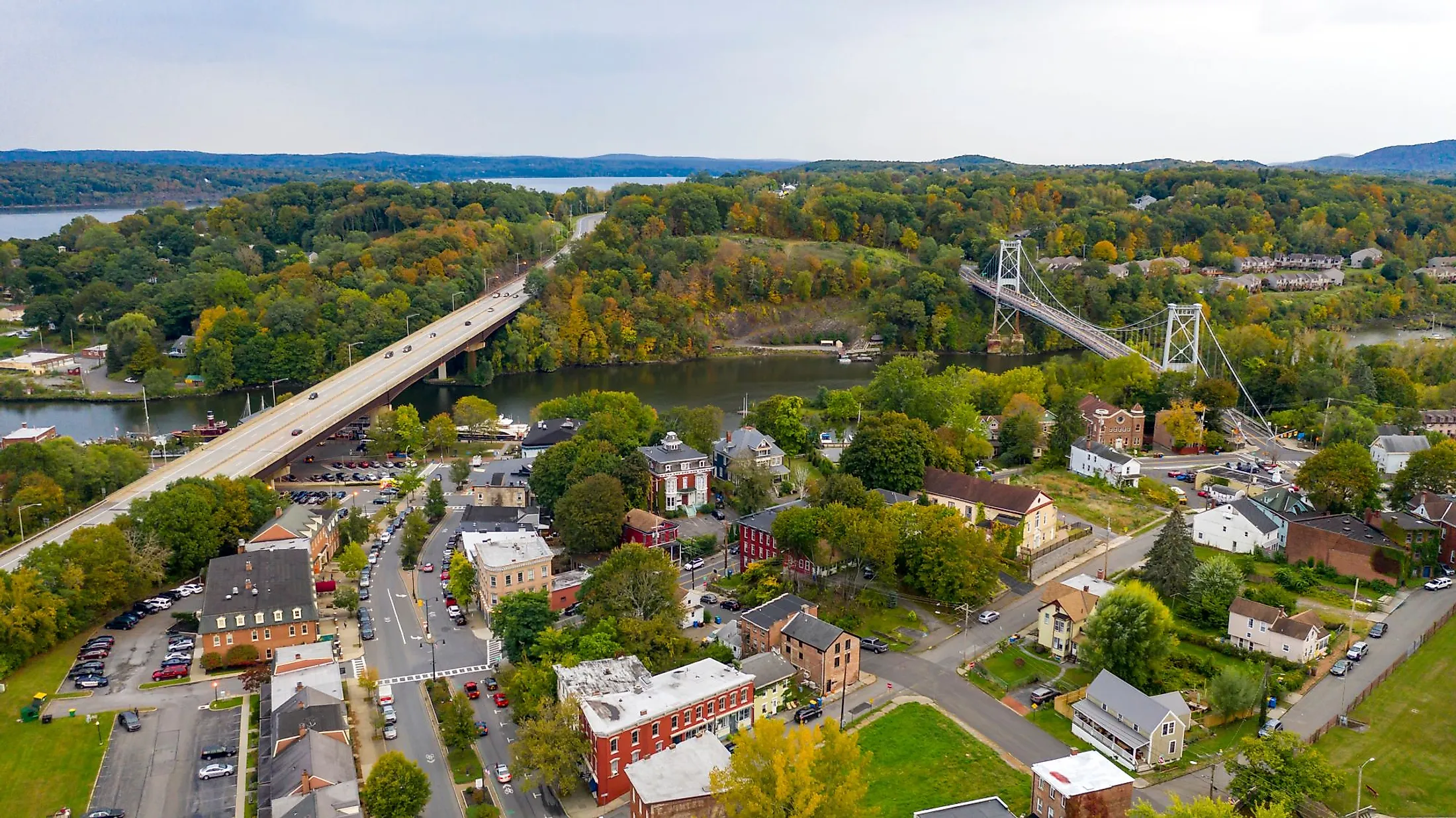 9 Most Charming Small Towns In New York
The first image that one can think of when someone mentions New York State is undoubtedly New York City. Yet beyond this globally renowned hub of cultural and economic activity, the US State of New York has an abundance of its own rich history, unique attractions, and rural natural beauty that can be easily overlooked by the presence of the Big Apple. But for any tourist who wants to get away from the noise and the eternal hustle and bustle of Manhattan and the other boroughs, a trip to the small towns of New York is an ideal getaway. Here is a look at the 9 Most Charming Small Towns in New York. 
Ithaca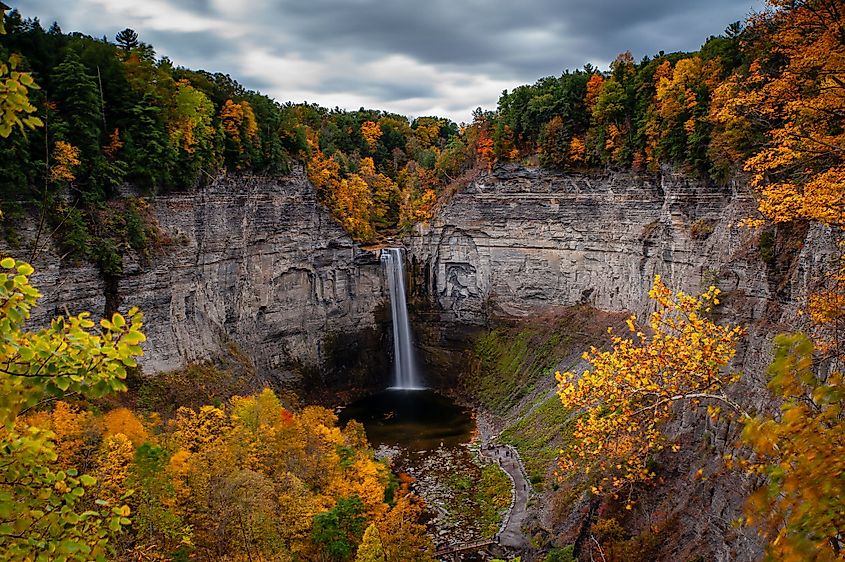 Ithaca is situated on the southern shores of Cayuga Lake in New York's Finger Lakes Region. Ithaca is frequently visited by several students who study in some of the prestigious institutions of the city. Ithaca also attracts thousands of tourists who visit the area's well-known natural attractions and engage in various outdoor activities. The city contains many small waterfalls and hiking areas. Ithaca serves as a perfect place where both nature and culture combine, giving the tourists a distinctive taste. 
Narrowsburg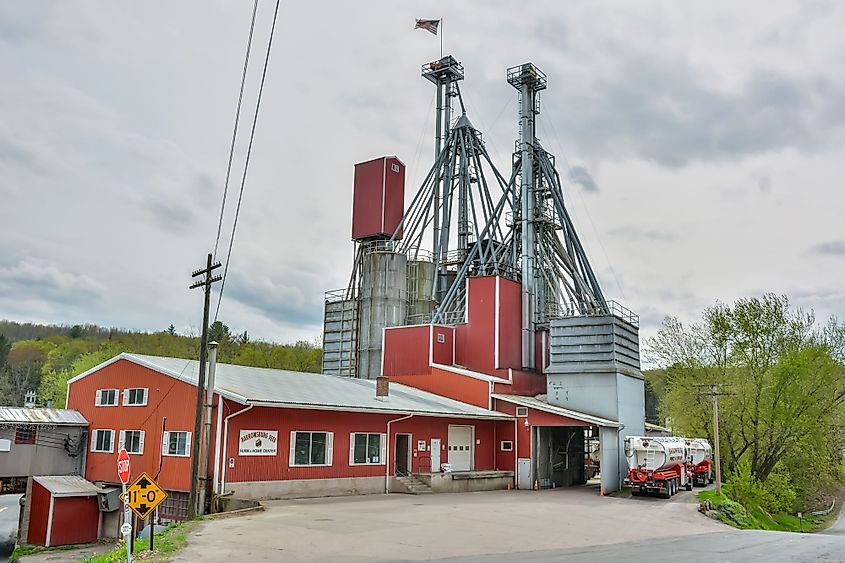 A small town in Sullivan County with a population under 500 inhabitants, it might be easy to miss Narrowsburg right on the banks of the Delaware River. Yet within this most unique New York town lies plenty of American charm and beauty. Main Street is filled with souvenir and antique shops, including the vintage Maison Bourgogne, while a good choice of casual dining is perfect for those on the road. And naturally, for visitors looking for outdoor adventures, a kayak ride on the Delaware River and towards Skinner's Falls will not disappoint. Get ready to be soaked and ride the currents for a boating experience full of fun and lasting memories.
New Paltz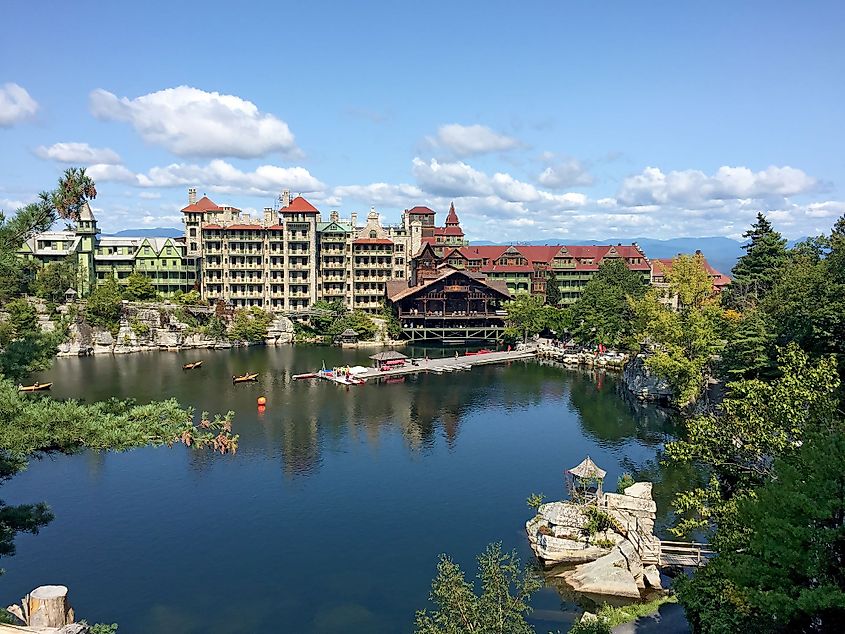 New Paltz serves as a perfect place for tourists looking for a relaxing outdoor vacation. The town has a population of just 14,000 inhabitants and is located just a few hours away from Manhattan and Kingston. This charming town offers several hiking trails and modestly sits on the shores of the Wallkill River in the state's Ulster County. With plenty of scenic beauty, New Paltz is an ideal place for spending a brief vacation away from the bustling New York City. 
Lake Placid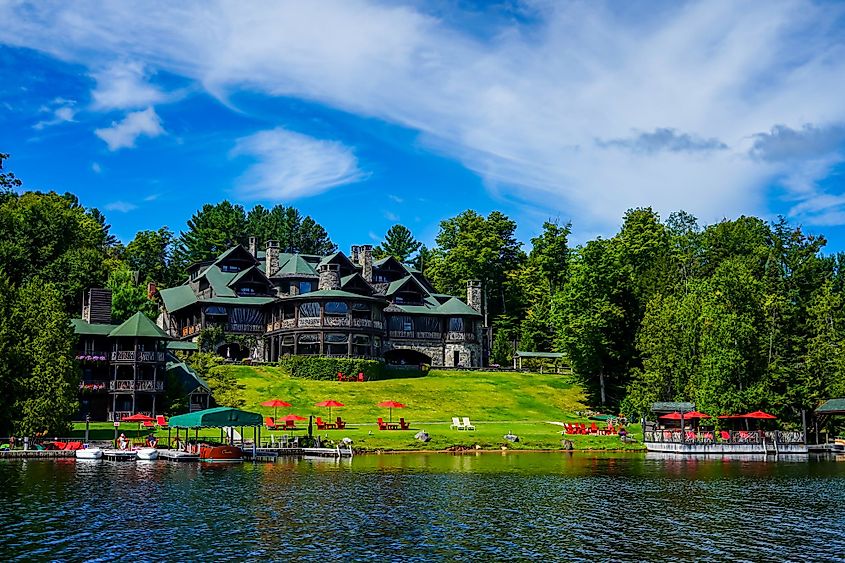 Lake Placid is a small village with only 2,303 inhabitants, situated in the Adirondack Mountains. Lake Placid hosted the Winter Olympics twice, in 1932 and in 1980. The town is well known as a place offering outdoor sports and recreation for the visitors. It offers abundant opportunities like skiing, mountain climbing, skating, snowboarding, etc., for winter sports enthusiasts. The town offers several recreational activities during summer like golfing, hiking, fly fishing, etc. 
Aurora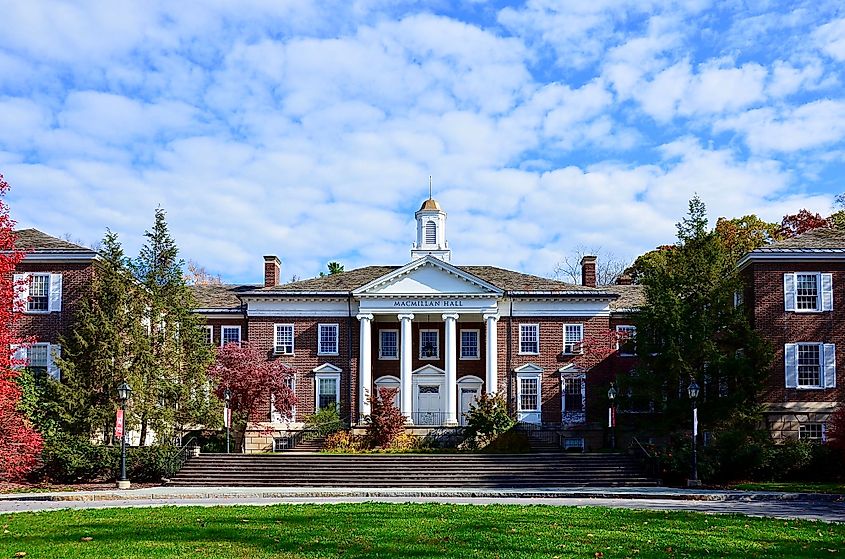 Located on the banks of Cayuga Lake, about a 40-minute drive from Ithaca, this charming town is a great place to enjoy simple village life. With the Main Street lined with plenty of historic 19th-century buildings, visitors can take leisurely strolls or bike rides along the waterfront in a quaint and relaxing locale. One can also stop on the Cayuga Lake Wine Trail, spend a day savoring local and imported wines, or browse through the numerous small boutique shops and friendly local restaurants. For an escape from the big city noise, Aurora is a beautiful pit stop for everyone.
Ellicottville
Ellicottville is a charming small town located in the western part of New York. It serves as an ideal place offering many recreational activities such as hiking, ziplining, skiing, snowboarding, etc. One can also visit the shopping district at Washington Street and spend time enjoying the various entertainment activities.  
Jamestown
Located approximately 121km to the south of Buffalo, Jamestown is a well-known tourist destination. Nature lovers are especially attracted to the Panama Rocks - a natural geological wonder. One can also visit the famous National Comedy Center, which the US Congress has designated a cultural institution. 
Kingston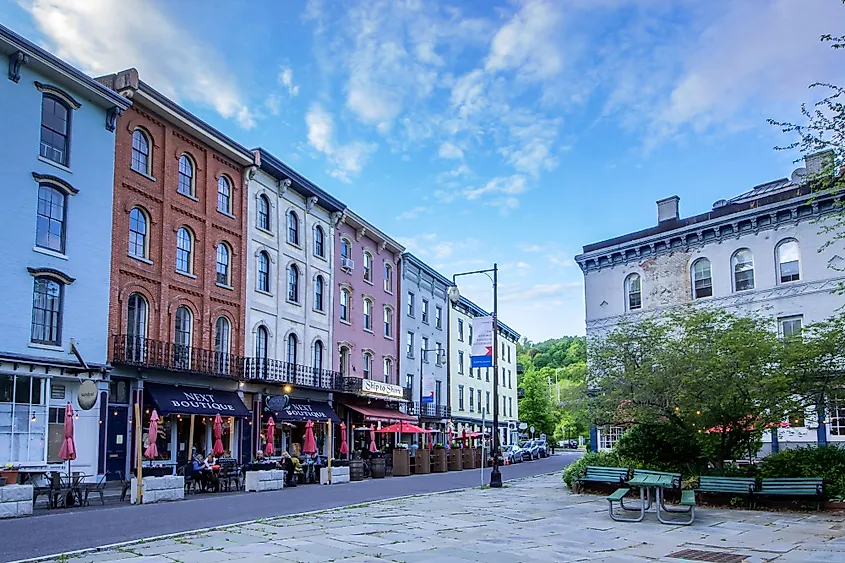 Kingston is one of the country's oldest cities. One can take a stroll through the town's historic districts and visit the centuries-old churches and graveyards. Located about 95km south of Albany, Kingston is a must-visit for history buffs and for all who want to know about the nation's history. 
Hudson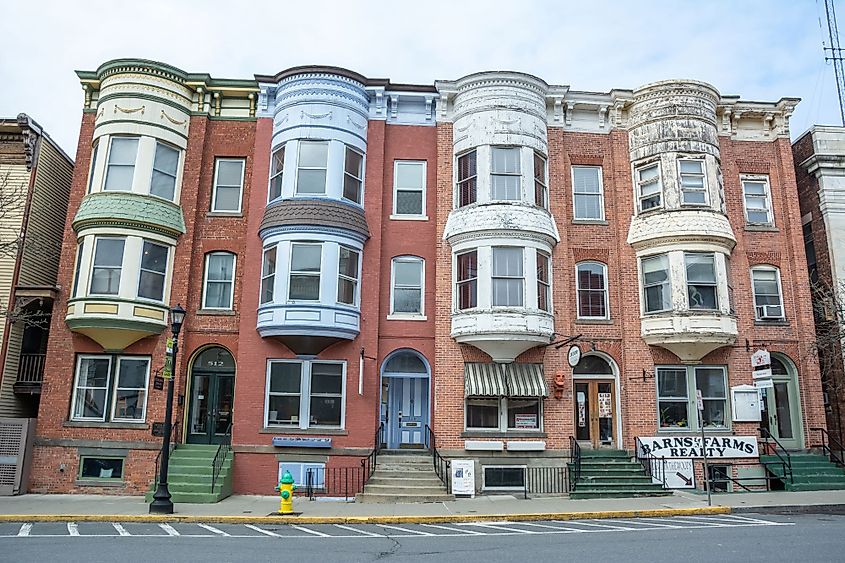 A short drive from the Big Apple, Hudson provides its visitors with several dining, shopping, and high-quality lodging opportunities. There are hundreds of unique shops that are run by entrepreneurs and local artists. In addition to this, there are several art galleries, antique shops, restaurants, etc. The city also houses the Museum of Firefighting, which is one of the country's most significant buildings. 
New York City may still define much of the State of New York, but a journey through some of the small towns will surely be a rewarding experience for visitors of all ages; whether its peace and relaxation, vivid and diverse art scenes, unique culinary stops, recreational athletics, and of course a first-hand encounter with local history, New York'sYork's small towns are always ready to be experienced for memories to last a lifetime.