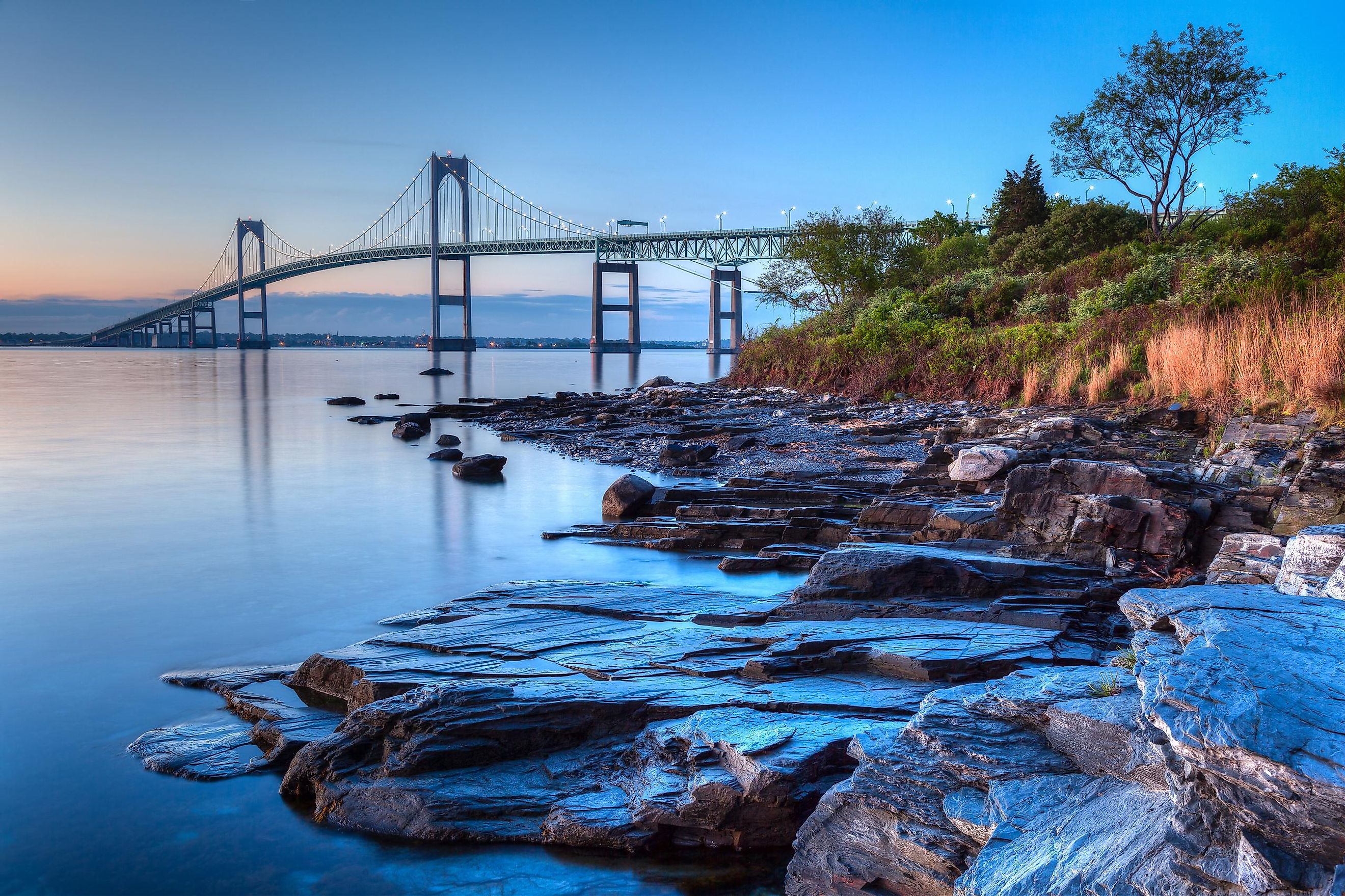 9 Gorgeous Rhode Island Towns To Visit In 2023
Don't let its diminutive size fool you—Rhode Island, fondly known as "the Ocean State," packs a scenic punch that's well worth your attention. With over 400 miles of diverse coastline, it offers everything from golden sands to craggy sea cliffs. Whether you're looking for upscale charm or bucolic beauty, Rhode Island has a place for you. So, let us discover nine towns that showcase the best of what this compact state has to offer in 2023.
Charlestown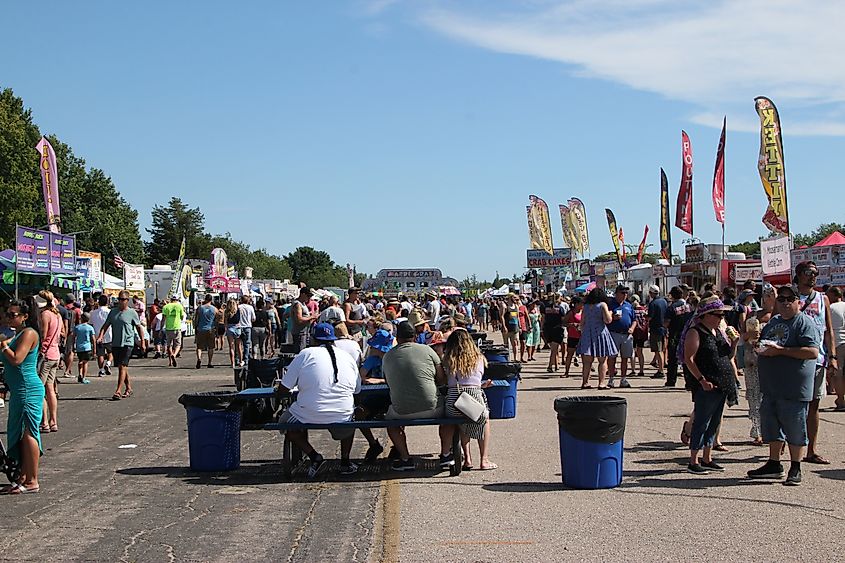 Charlestown is a stunning Rhode Island gem known across the nation for the golden sands that fringe its shoreline. A quintessential beach destination, some of Charlestown's go-to beaches include Blue Shutters Beach, Charlestown Town Beach, and East Beach. Combining the best of coastline and country, Charlestown is an idyllic destination perfect for relaxation. You may want to start your Charlestown adventure at Sly Fox Den Too, a popular indigenous restaurant whose chef made history as the first Indigenous woman to get a James Beard Award — and only the third Rhode Islander. After that recharge, you may want to explore Fantastic Umbrella Factory, especially if you are an avid shopper. This quirky shopping complex has been a Rhode Island staple since 1968.
Little Compton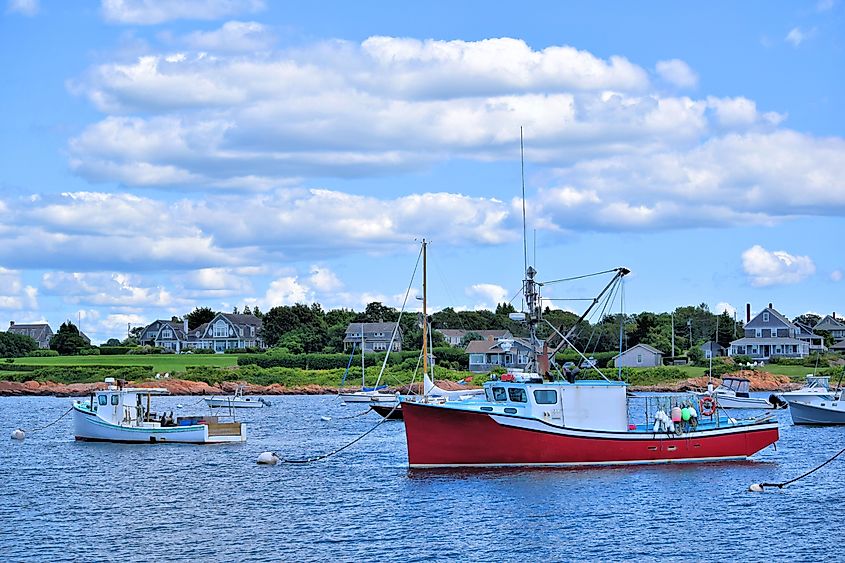 Stone walls. Those who have visited Little Compton will confess to having encountered what may have been one of the most abundant displays of stone walls in America. Nestled across the Sakonnet River from Newport, these stone walls make Little Compton — not only gorgeous—  but also unique. Little Compton's representative to the colonial legislature once shocked his colleagues by announcing that there were enough stone walls to reach from Little Compton to Boston, a distance of about 74 miles. First-time visitors will be surprised to find that many of these dated walls are still standing and are often the first that pique their interest. Then again, the whole of Little Compton's town common, the only one in the state — is listed on the National Register of Historic Places.
Newport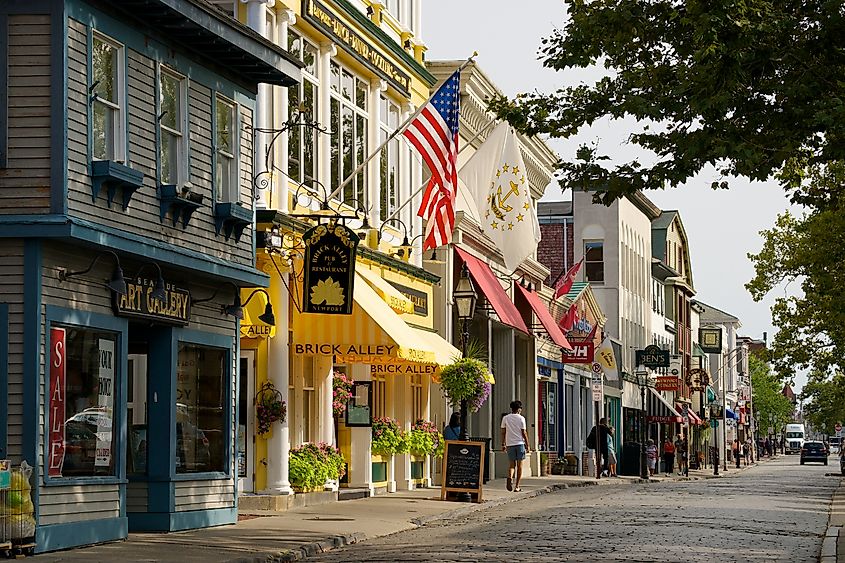 Newport is a vibrant city of about 24,900, occupying the southern edges of Rhode Island. Part of the town's rich history is that it was founded by refugees from Massachusetts. Once an opulent summer retreat where the well-heeled ate life with a big spoon, Newport is home to several Gilde Age mansions that still draw thousands of curious adventurers today. The Breakers at 44 Ochre Point Avenue is associated with a Vanderbilt scion and is regarded as the crème de la crème of Newport's summer "cottages." Away from these luxurious summer mansions, Newport is also dotted with several colonial buildings whose walls have weathered centuries of winters. The Friends Meeting House, constructed in 1699, remains the oldest surviving house of worship in Rhode Island. For the finesse of its architectural landscape alone, without mentioning its pretty beaches, Newport is hands-down among the most gorgeous towns in Rhode Island.
Narragansett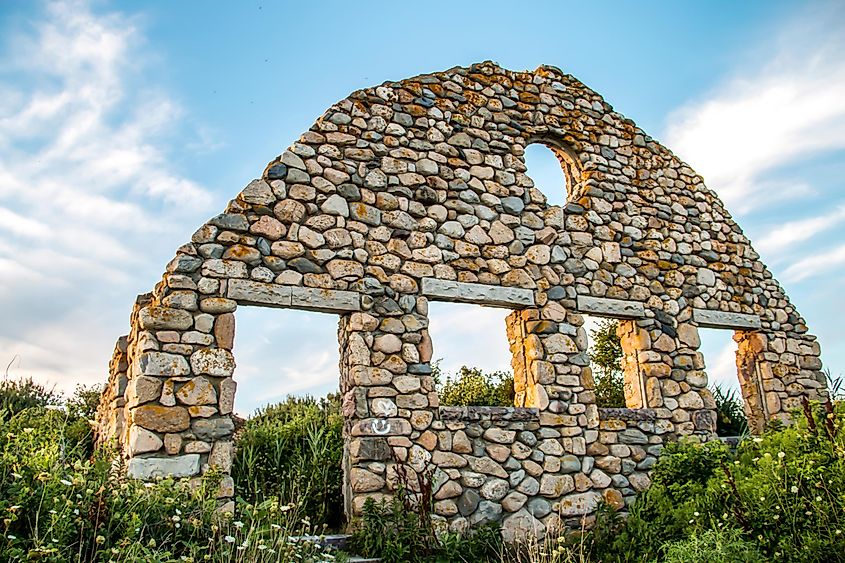 While only about 3,200 residents call Narragansett home, more than 10 million tourists visit it yearly. If you doubt the beauty of Narragansett — and take its listing here with some salt — you should wonder what attracts more than 10 million to this town—  or makes them effortlessly open their wallets for a trip. But this should not surprise those who have set foot in this Rhode Island stunner. Narragansett has been named the Best Beach Town in New England by several publications, including the Boston Globe. And while the town's white-sand beaches, such as Salty Brine, Roger Wheeler, and Scarborough — win accolades —Narragansett is much more than a beach. For instance, if you love good food, Aunt Carrie's is a tongue-tingling restaurant serving the best seafood with beautiful views.
Scituate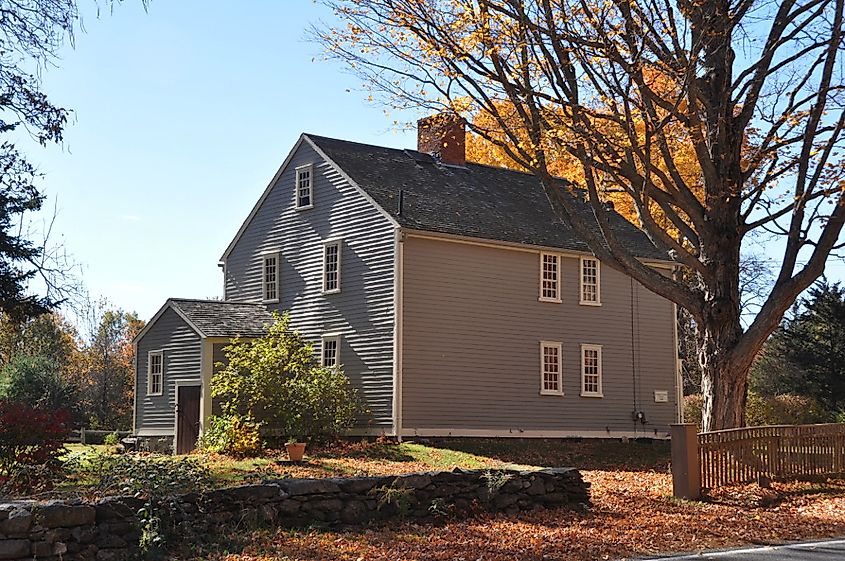 One fine January morning in 1946, just four months after Japanese representatives appended their signatures on surrender documents on the deck of USS Missouri to officially mark the end of World War II, U.N. delegates would arrive at Scituate. The delegates were exploring the possibility of making Scituate the headquarters of the United Nations. While the plan fell apart, this Rhode Island town is an eye candy that will make you wonder where you have been all along. Set in a rural environment with unspoiled forests and pristine streams, Scituate boasts a small-town feel and a quaint, laid-back ambiance. Some of the town's attractions include the Barden Family Orchard, a picturesque, more than 90-year-old town staple that features several pick-your-fruit activities. However, if you are an art enthusiast, the Scituate Art Festival right in town features lots of beautiful artwork, jewelry, and woodwork.
Westerly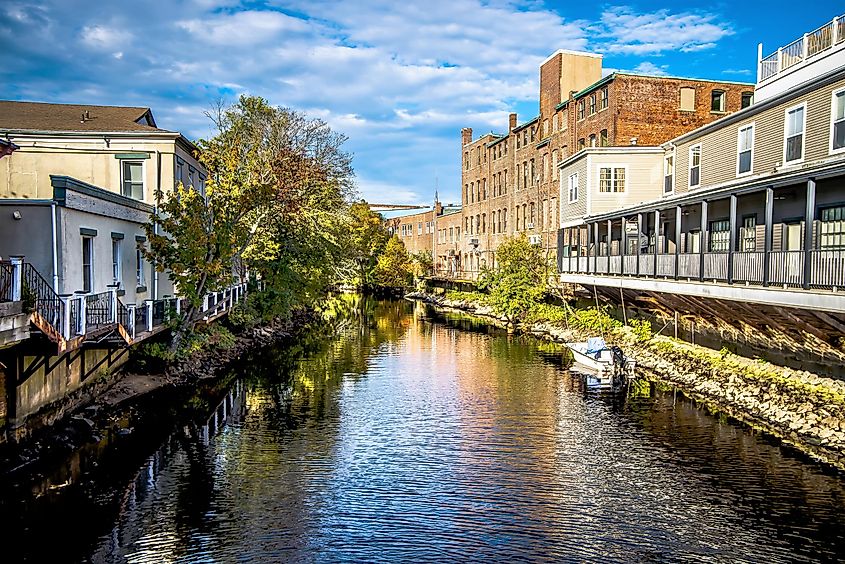 Westerly is yet another Rhode Island treasure that will make you smile, especially if you are making your maiden trip. Boasting a population of about 28,200, Westerly boasts a lively, vivacious vibe and a downtown area that is beautiful and quaint. If you want to enjoy a glass or two of cold beer in an environment that looks as if it was plucked straight from a movie, you cannot go wrong with Grey Sail Brewery, Rhode Island's southernmost brewery. Located in a building that is exquisitely laid out and homey and boasting a backyard area that is large, pristine, and scenic, an evening spent in this much sought-after property is sure to bring you tranquility. And if you love the outdoors, you will still be covered. Westerly and its surroundings are known for such lung-filling adventures as hiking, biking, and swimming.
Jamestown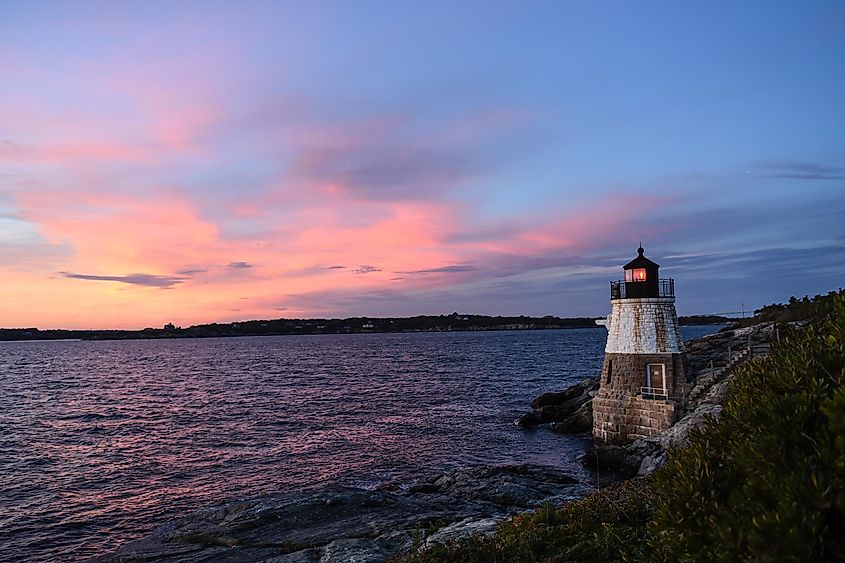 Home to just about 5,500 residents, Jamestown still manages to strike the sweet spot between small-town charm and big-city amenities. Once part of what was then called Massachusetts Bay Colony, Jamestown would be transferred decades later to Rhode Island in 1746. Because of its numerous attractions, Jamestown never has a dull moment. Whether you love historic lighthouses, lobster rolls, or just heat-melting beach vibes, Jamestown has you covered. You only need to first book a room at the Lionel Champlin Guest House, one among the few but quaint lodging options around, and let the party start. Then again, remember not to eat your way through town. Jamestown has some stellar outdoor options, including both Beavertail and Fort Wetherill State Parks.
Tiverton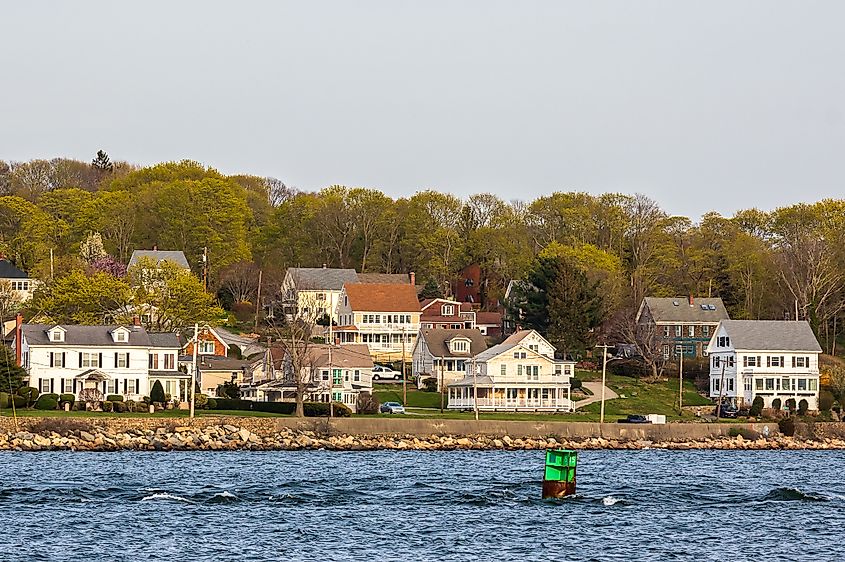 Your tour of Rhode Island will not be complete without checking out Tiverton, a beauty that does not seem to receive as much hype as it deserves. The Thrillist, for instance, includes Tiverton among the most underrated towns — not in the Ocean State — but in New England. This underappreciated gem is in the easternmost corner of Rhode Island and almost nestled right into the eastern shore of Narragansett Bay. It boasts a rural, rustic ambiance, unlike most places in Rhode Island. While you may claim that food does not make a town gorgeous, you may have a change of view after a lip-licking meal of crab crakes or other dainty — at Boat House Waterfront Dining — enjoyed amid beautiful views of the Sakonnet River.
New Shoreham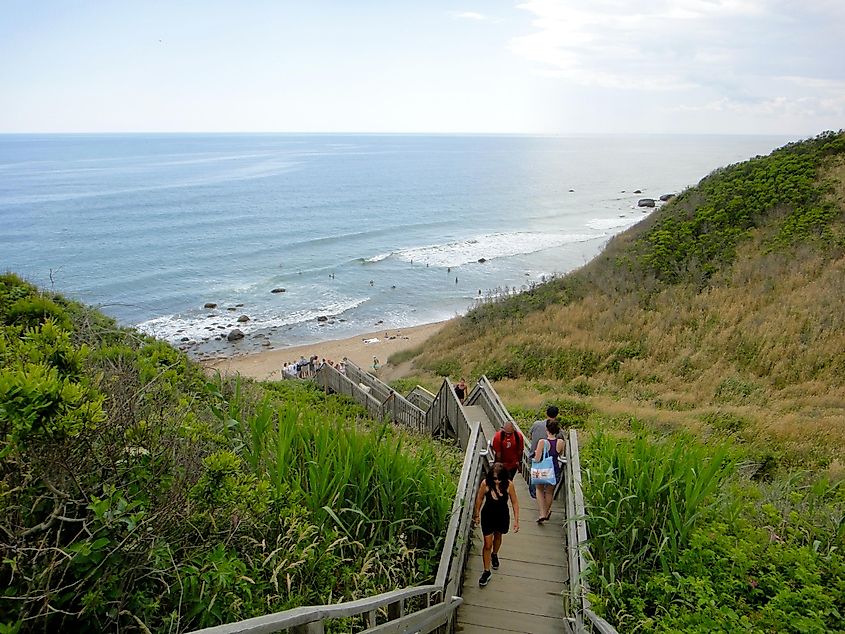 New Shoreham is known as the smallest town in Rhode Island, which also happens to be the smallest state in the country. It sits on Block Island, a 9.7 square-mile island about 12 miles south of mainland Rhode Island. If you are looking for a reasonably-priced room that comes with outstanding ocean views, you better place a reservation at The 1661 Inn. And make no mistake. It is not just because of the food, the comfort, or the delicious ocean views. There is more to The 1661 Inn. The Farm & Gardens side, just across the street, is home to various animals, including camels, kangaroos, and pygmies. Then again, drenched in natural beauty, there are landmarks around New Shoreman you will want to explore. One of these is the almost 150-foot-high clay cliffs known as the Mohegan Bluffs. Although climbing Mohegan's many steps can be exhausting, you will be rewarded with some of the best views of the Atlantic Ocean.
The Ocean State Awaits
Rhode Island may not have the expansive landscapes of larger states, but what it lacks in size, it more than makes up for in scenic beauty and cultural richness. From the charming stone walls of Little Compton to the historic grandeur of Newport, each town offers its unique slice of New England allure. And let's not forget: these are just a few highlights. The Ocean State beckons with open arms and picturesque views, offering a perfect setting for your next adventure. Why not make 2023 the year you explore all that Rhode Island offers?