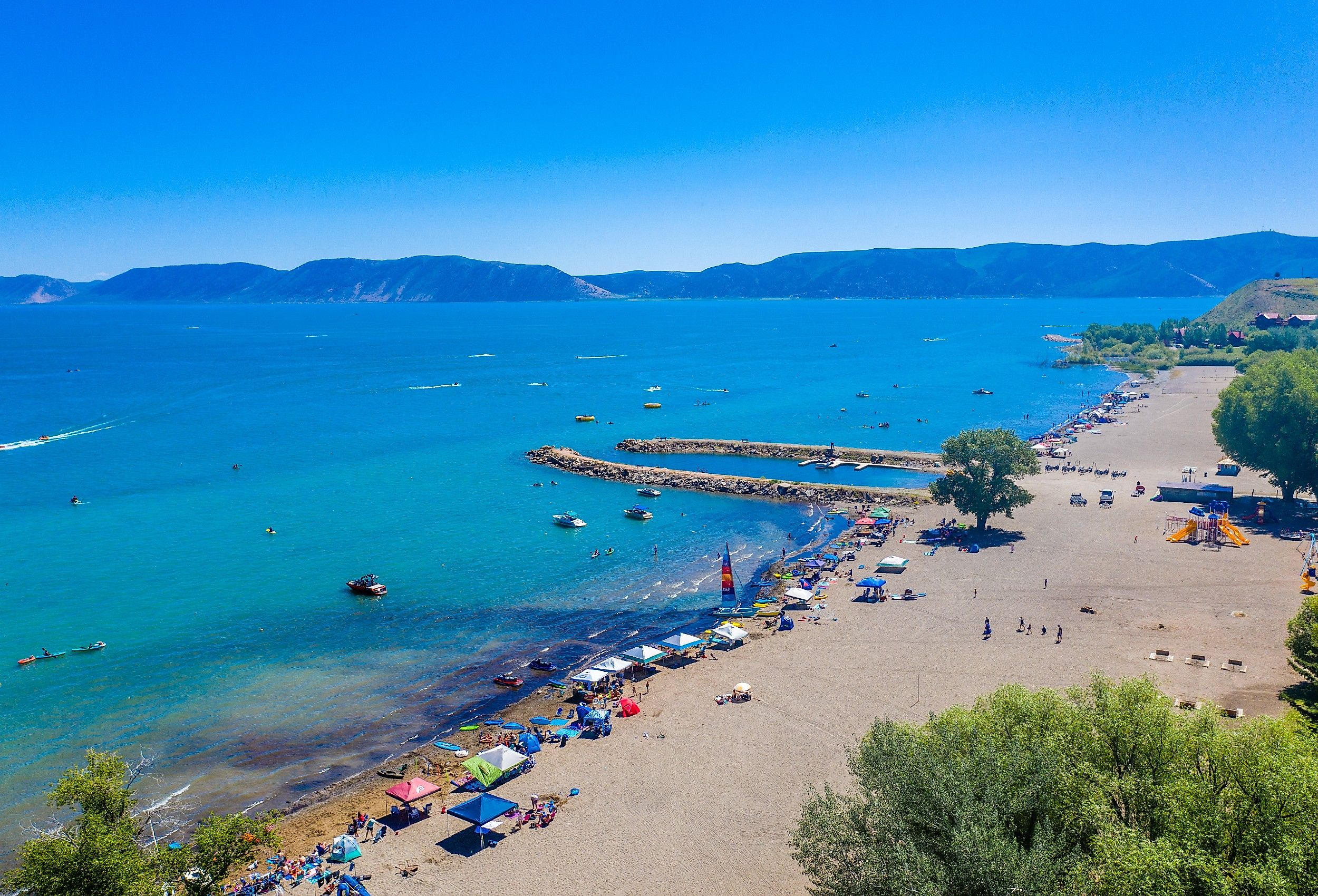 9 Coolest Small Towns in Utah for a Summer Vacation
Utah is a breathtaking destination to visit in the summer months for those who love regions with a combination of high mountains, plateaus with scenic views, and an added desert touch. Packed full of national parks, and high mountains, Utah is not only home to popular ski resorts for winter activities, but it also offers adventures such as hiking and rock climbing in the summer months if you love a challenge and an extreme sense of adventure. These cool small towns truly showcase the amazing features that this state has to offer you for your next summer vacation.
Eden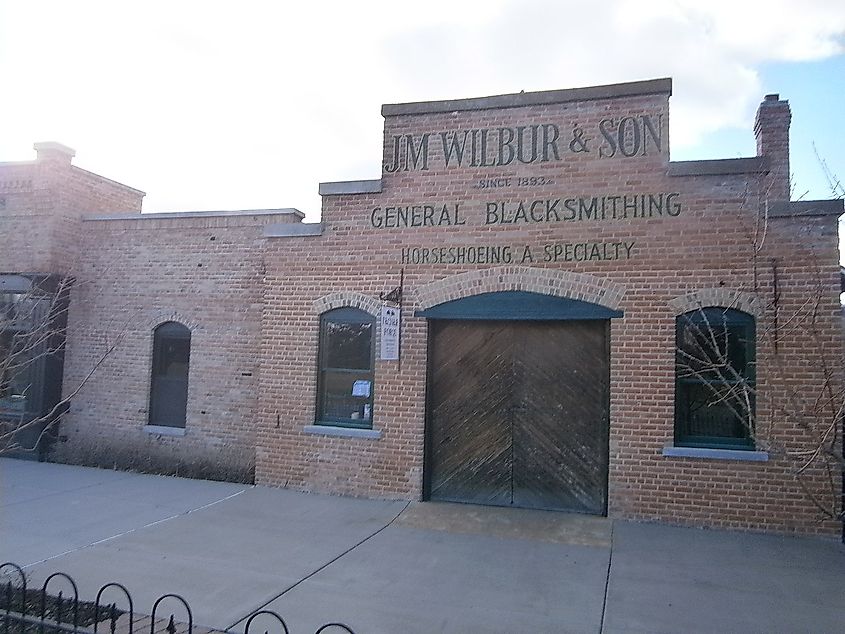 Eden is a small, quaint little village of around 800 residents in Weber County in Utah state. Eden rests in the Ogden Valley, which offers a peaceful retreat that holds many scenic views for your family photos together.  The Ogden Valley is a mountainous region known for its breathtaking landscapes, embraced by the Wasatch Mountains on the east and the Ben Lomond Peak on the west, creating a picturesque setting.
Eden is a paradise for those who love the great outdoors. The surrounding mountains and valleys provide ample opportunities for hiking, mountain biking, trail running, fishing, and horseback riding. The nearby Pineview Reservoir offers water activities such as boating, paddleboarding, and fishing. The water activities are a refreshing change of pace after you spend a couple of days climbing in the mountains.
Each August, Eden hosts the Ogden Valley Balloon & Artist Festival. This colorful event showcases hot air balloon launches, live entertainment, art exhibits, food vendors, and family-friendly activities. Imagine the look of awe on your children's faces as they cast eyes on a behemoth hot air balloon, or the smells of fried miniature donuts and other food items the amazing vendors have to offer.
Garden City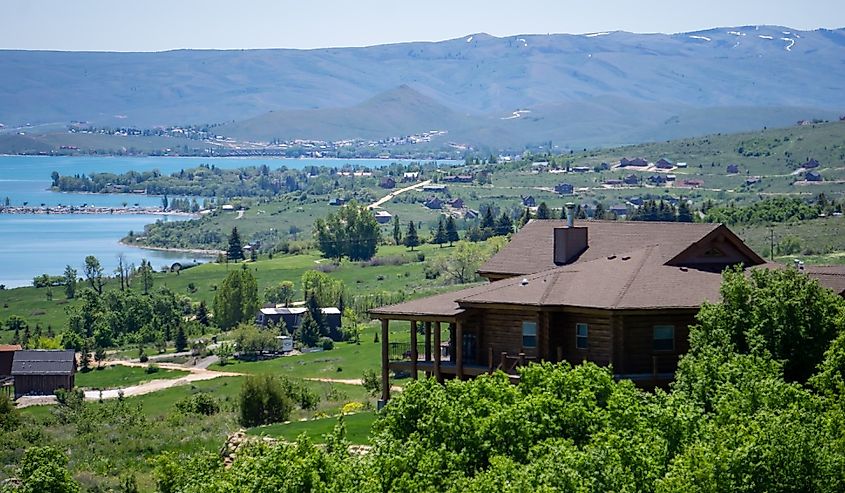 The town of Garden City is in Rich County Utah, and has a small population of only about 600 people. This small community sits on the shores of Bear Lake, and is often referred to as "The Caribbean of the Rockies." The main attraction of Garden City is Bear Lake, a large freshwater lake known for its crystal-clear turquoise waters. The lake spans across the Utah-Idaho border and is famous for its vibrant blue color, resembling the colors of the Caribbean. Bear Lake offers various recreational activities such as boating, fishing, swimming, jet skiing, and paddleboarding.
Located just a short drive from Garden City, Minnetonka Cave is an underground limestone cave system. Guided tours are available, allowing visitors to explore its unique formations, stalactites, and stalagmites. If you are in Garden City in the month of August, you can check out the Raspberry Days events. Garden City hosts an annual Raspberry Days celebration during the first weekend of August. This popular festival pays homage to the region's rich raspberry heritage. Visitors can enjoy live entertainment, food vendors, craft booths, a parade, and delicious raspberry treats. So if you love beautiful waters, raspberries, along with a touch of spelunking, the Garden City area may be your favorite destination this August!
Kanab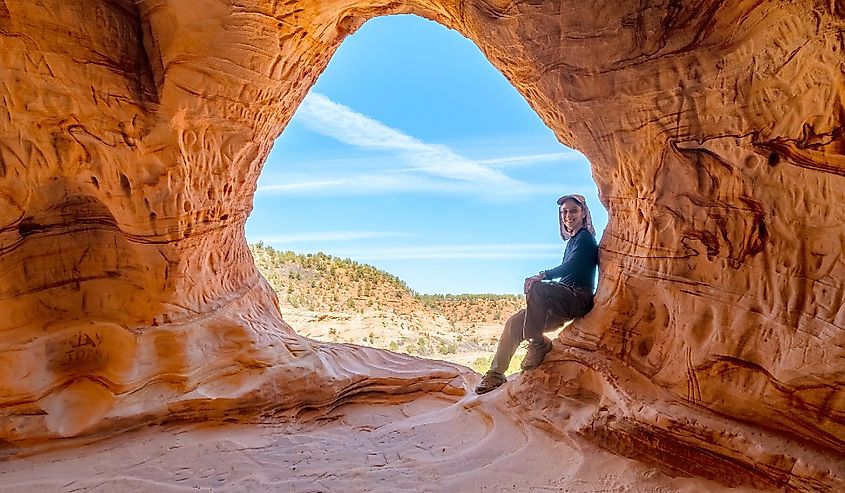 Known as the "Little Hollywood," Kanab has a rich history in the film industry, surrounded by breathtaking natural landscapes. Kanab has a storied history in the film industry and has been a popular location for numerous Western movies and television shows. Over 100 movies and TV series, including many classic Westerns, have been filmed in the area. You can explore the town's Western movie heritage at the Little Hollywood Museum, which showcases memorabilia from the film industry.
Located a short distance from Kanab, Coral Pink Sand Dunes State Park is a unique natural wonder. The park features expansive sand dunes with vibrant reddish-pink sand, creating a landscape that will be forever ingrained in your memory. Visitors can hike, picnic, and even try sandboarding or off-highway vehicle (OHV) riding in designated areas. Kanab is also home to the Best Friends Animal Society, one of the largest no-kill animal sanctuaries in the United States. The sanctuary provides shelter, care, and rehabilitation for rescued animals, including dogs, cats, horses, birds, and other animals. Visitors can take guided tours and even participate in volunteer programs.
Midway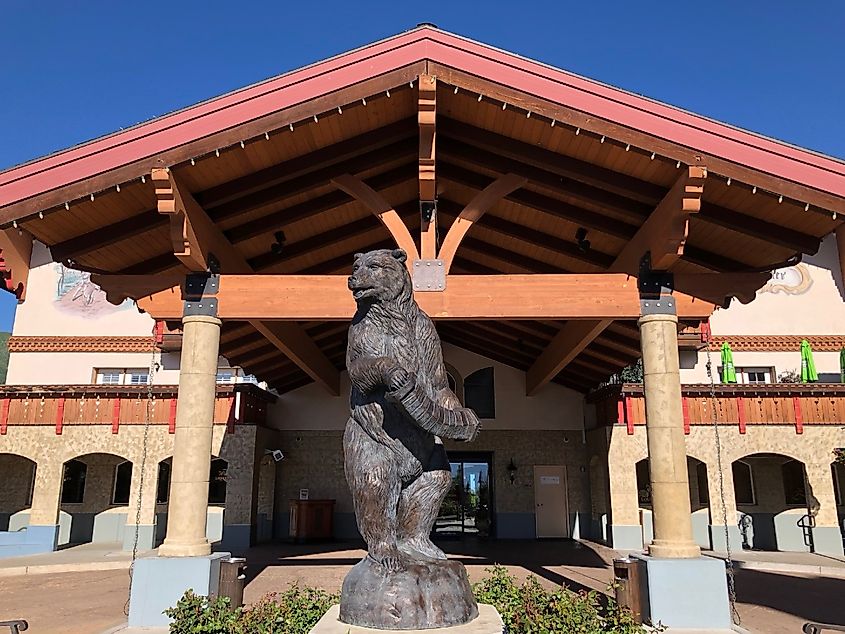 Midway is home to 6,300 people and has a rich history to learn about while you admire the wonders around you. This town holds strong ties to its Swiss heritage, which is evident in its architecture, festivals, and community spirit. The town was settled in the late 1800s by Swiss immigrants seeking to establish a community reminiscent of their homeland. Midway is home to the Heber Valley Railroad, a historic narrow-gauge railway that offers scenic train rides through the stunning countryside. Visitors can experience the charm of riding vintage trains while taking in the breathtaking views of the Wasatch Mountains and Provo River.
Moab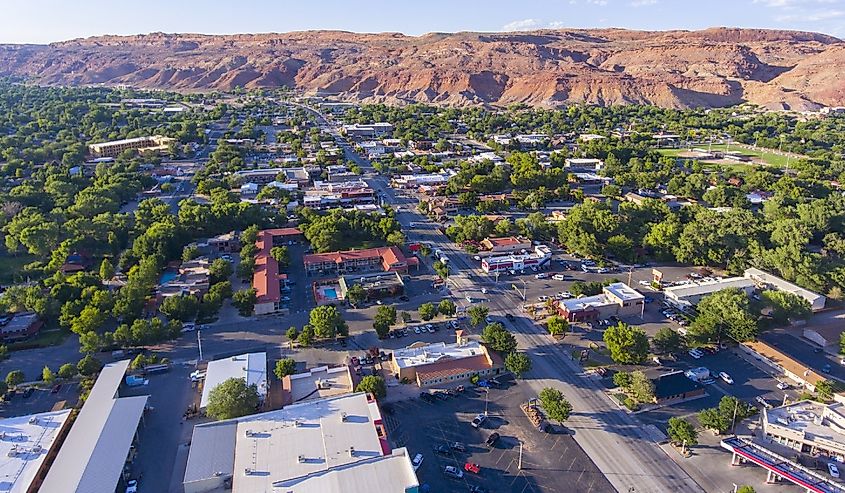 Moab, with a population of about 5,000, is in Grand County, Utah, at the eastern edge of the state. Nestled between two iconic national parks, Arches National Park and Canyonlands National Park, it is a popular destination for outdoor recreation. The Colorado River flows through Moab, providing opportunities for rafting, kayaking, paddleboarding, and scenic float trips. The river has carved deep canyons, including the famous Cataract Canyon, which offers thrilling whitewater rapids.
Moab is also renowned as one of the premier mountain biking destinations in the world. The area features an extensive network of trails suitable for riders of all skill levels, from scenic beginner routes to challenging technical terrain. So no matter what you are in to, Moab is likely to accommodate most activities that will make for a memorable vacation this year.
Mount Pleasant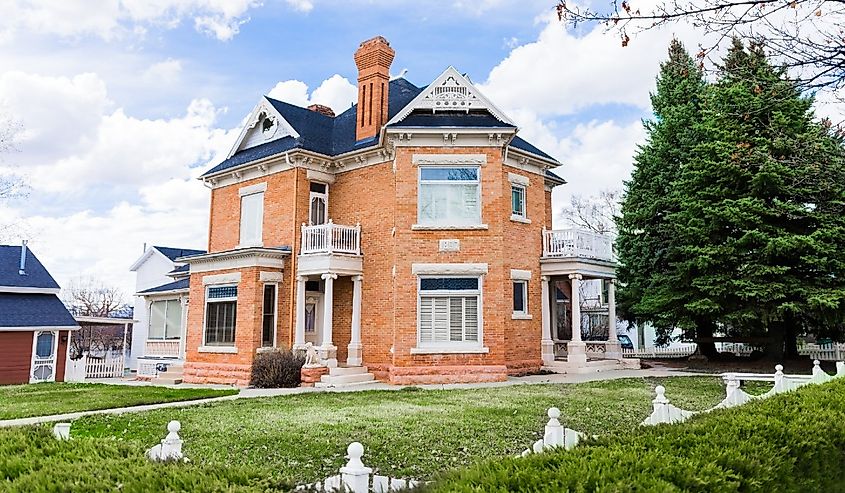 Mount Pleasant is a small city in Sanpete County, Utah. Situated in a scenic valley surrounded by beautiful mountains, it offers a peaceful and close-knit community with a rich history. It has a strong pioneer heritage, dating back to its settlement in 1852 by Mormon pioneers. The town's historic Main Street features well-preserved buildings that reflect the architectural style of the 19th century, giving visitors a glimpse into its pioneer past. Each year, Mount Pleasant celebrates its pioneer heritage with the Heritage Days festival. This lively event includes parades, concerts, rodeos, fireworks, craft fairs, and traditional pioneer activities such as pioneer games and handcart races.
The area around Mount Pleasant offers a variety of outdoor recreational opportunities. The nearby mountains and canyons provide scenic hiking and biking trails, camping spots, fishing areas, and opportunities for off-roading and ATV adventures. Sanpete Valley features rolling hills and farmlands, and is known for its agricultural heritage, with fields of crops and dairy farms dotting the landscape. The scenic beauty of the valley makes it a great place for scenic drives and enjoying the rural charm.
The Sanpete County Fair, held in Mount Pleasant, is an annual event that brings the community together. The fair features livestock shows, rodeo events, horse races, arts and crafts exhibits, live entertainment, and a variety of delicious food vendors. Another notable fact about Mount Pleasant is that it has a significant Scandinavian influence, as many early settlers in the area were of Scandinavian descent. The town hosts the Scandinavian Heritage Festival, a cultural celebration that highlights Scandinavian traditions, music, dance, and cuisine.
Panguitch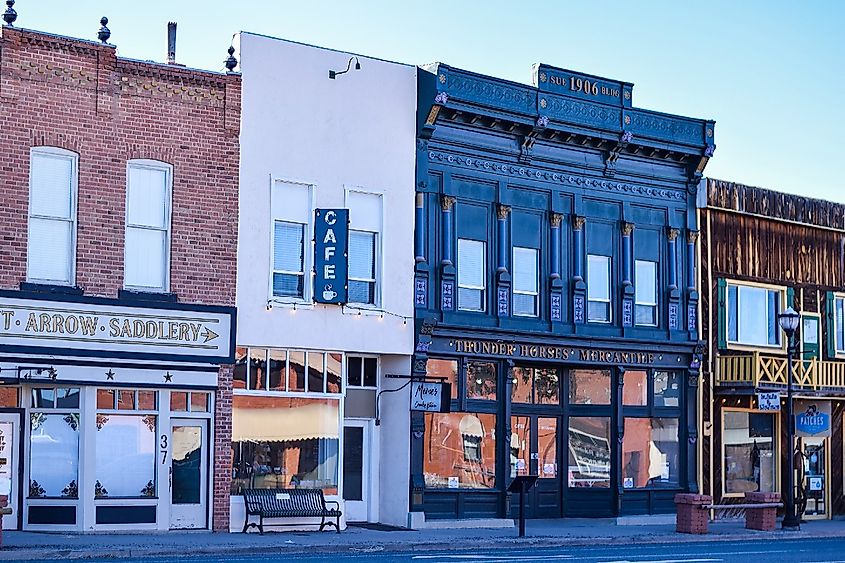 Panguitch is a quaint small town located in Garfield County, Utah. Set down in the valley of the Sevier River, Panguitch offers a rich history, natural beauty, and a warm community spirit. Home to approximately 1,700 people, Panguitch Lake and Bryce Canyon National Park, among many other attractions, draw people in year after year.
Panguitch boasts a charming historic downtown district with well-preserved buildings that date back to the late 19th century. The Main Street features an array of shops, restaurants, and galleries, offering visitors a glimpse into the town's past. The Panguitch Theatre is a historic movie theater that dates back to 1909. It has been restored and continues to operate, providing entertainment for both locals and visitors. The theater showcases a mix of new releases and classic films, preserving the town's cinematic heritage.
Panguitch sits near the entrance of Bryce Canyon National Park, one of Utah's most stunning national parks. Visitors can easily access the park from Panguitch and explore its famous hoodoos, scenic overlooks, hiking trails, and geological wonders. Just a few miles from town, Panguitch Lake is a popular destination for fishing enthusiasts. The lake is stocked with trout, making it a prime spot for fishing year-round. It also offers opportunities for boating, kayaking, and other water activities.
Another exciting activity that takes place in Panguitch is the balloon rally. Each year, Panguitch hosts their annual Balloon Rally, a colorful event where hot air balloons fill the sky. Visitors can witness the spectacle of balloons ascending and enjoy tethered balloon rides during the festival. 
Springdale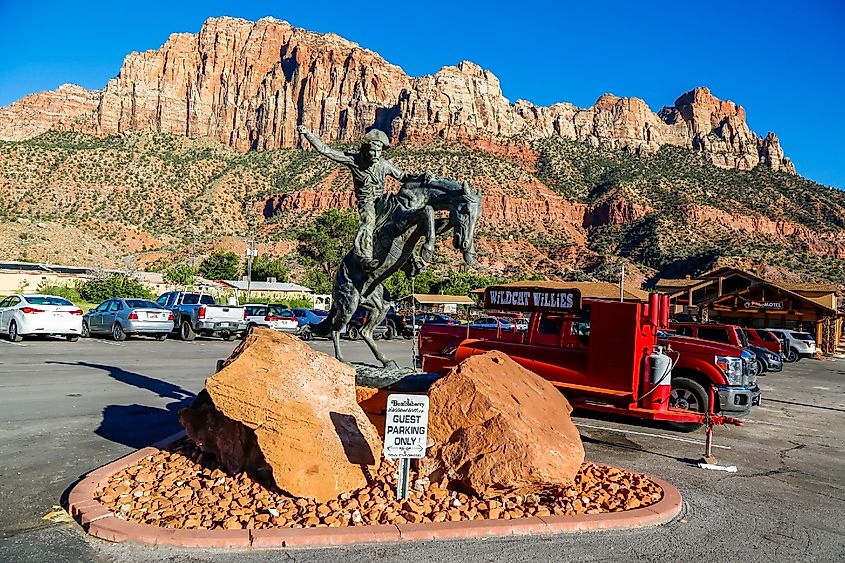 Springdale is a small town of only 500 in Washington County, Utah. It serves as the gateway to Zion National Park, one of the most renowned national parks in the United States.  Springdale is the primary access point for Zion National Park, one of Utah's most beloved natural wonders. The town is just outside the park's entrance, making it an ideal base for visitors exploring the park's stunning red rock canyons, towering cliffs, and scenic hiking trails. Situated along the Zion Canyon Scenic Drive, a breathtaking road that winds its way through the heart of Zion National Park. This scenic drive offers stunning views of towering cliffs, the Virgin River, lush vegetation, and awe-inspiring rock formations like the famous Checkerboard Mesa.
Springdale has adopted a pedestrian-friendly approach, with a shuttle system that operates within the town and provides transportation to Zion National Park. This allows visitors to easily navigate the area without the need for personal vehicles, enhancing the overall experience and reducing traffic congestion. Springdale is home to several art galleries showcasing the works of local artists inspired by the natural beauty of the area. The town also hosts art festivals and events, bringing together artists and art enthusiasts from near and far.
The area surrounding Springdale is a haven for outdoor enthusiasts. Besides the hiking trails in Zion National Park, visitors can engage in a range of activities such as rock climbing, canyoneering, mountain biking, horseback riding, and wildlife viewing. The Virgin River running through the town also offers opportunities for tubing and swimming, making Springdale another great spot that you will be eager to visit in summer!
Torrey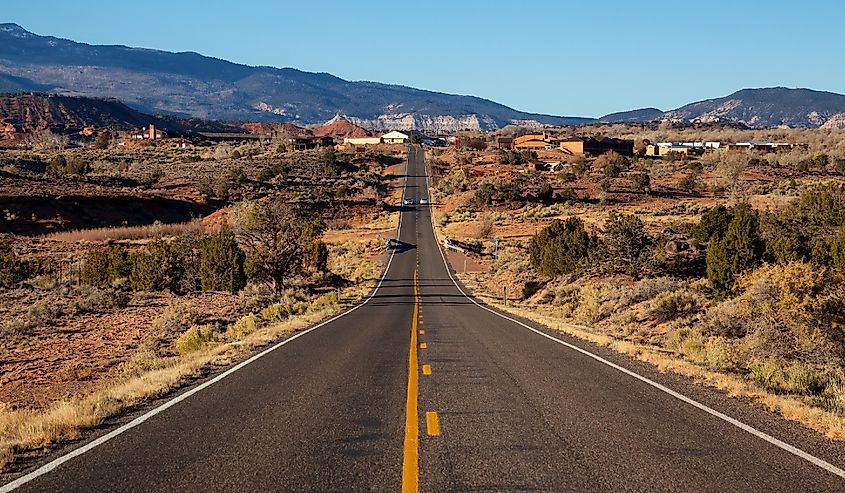 Torrey is a picturesque village located in Wayne County, Utah. Situated in close proximity to Capitol Reef National Park, Torrey offers stunning natural landscapes, a relaxed atmosphere, and outdoor adventure opportunities. Torrey serves as the eastern gateway to Capitol Reef National Park, a remarkable desert landscape characterized by towering sandstone cliffs, colorful rock formations, and scenic canyons. Visitors can explore the park's hiking trails, drive the scenic byways, and marvel at its unique geology.
Highway 12, known as an All-American Road, offers panoramic views of red rock canyons, forested plateaus, and unique geological formations. The drive through the nearby Burr Trail Scenic Backway provides access to stunning canyons, slot canyons, and the Waterpocket Fold. The area around Torrey is a haven for outdoor enthusiasts. Hiking, backpacking, and camping opportunities abound in Capitol Reef National Park and the nearby Fishlake National Forest. Visitors can also enjoy horseback riding, mountain biking, and bird watching in the surrounding wilderness.
Located within Capitol Reef National Park, the Gifford Homestead is a historic site that offers a glimpse into the area's pioneer heritage. The homestead features a charming orchard, a restored house, and a country store where visitors can purchase homemade pies, jams, and other local goods. Torrey is a designated Dark Sky community committed to preserving its dark skies and reducing light pollution. This provides excellent stargazing opportunities, allowing visitors to witness the brilliance of the night sky and spot celestial wonders. 
Running through Torrey, Scenic Byway 24 is a beautiful drive that connects Capitol Reef National Park to other scenic areas of Utah. The byway passes through stunning landscapes, including red rock formations, canyons, and expansive vistas. These are all reasons why Torrey is probably the most appealing destination for a summer vacation in the great state of Utah.
After looking at these coolest destinations within this diverse state, it is difficult to decide which spot is the single best place to be this summer. Depending on the activities you love to do, almost every place within the region can accommodate most types of people, whether you prefer a tiny community or one with a bit more of a modest-sized population. Utah is a state that offers not only rich history but a vibrant arts community within each of these little communities. So come out and take in the sights from the skyline in a hot air balloon and enjoy the amazing state of Utah.