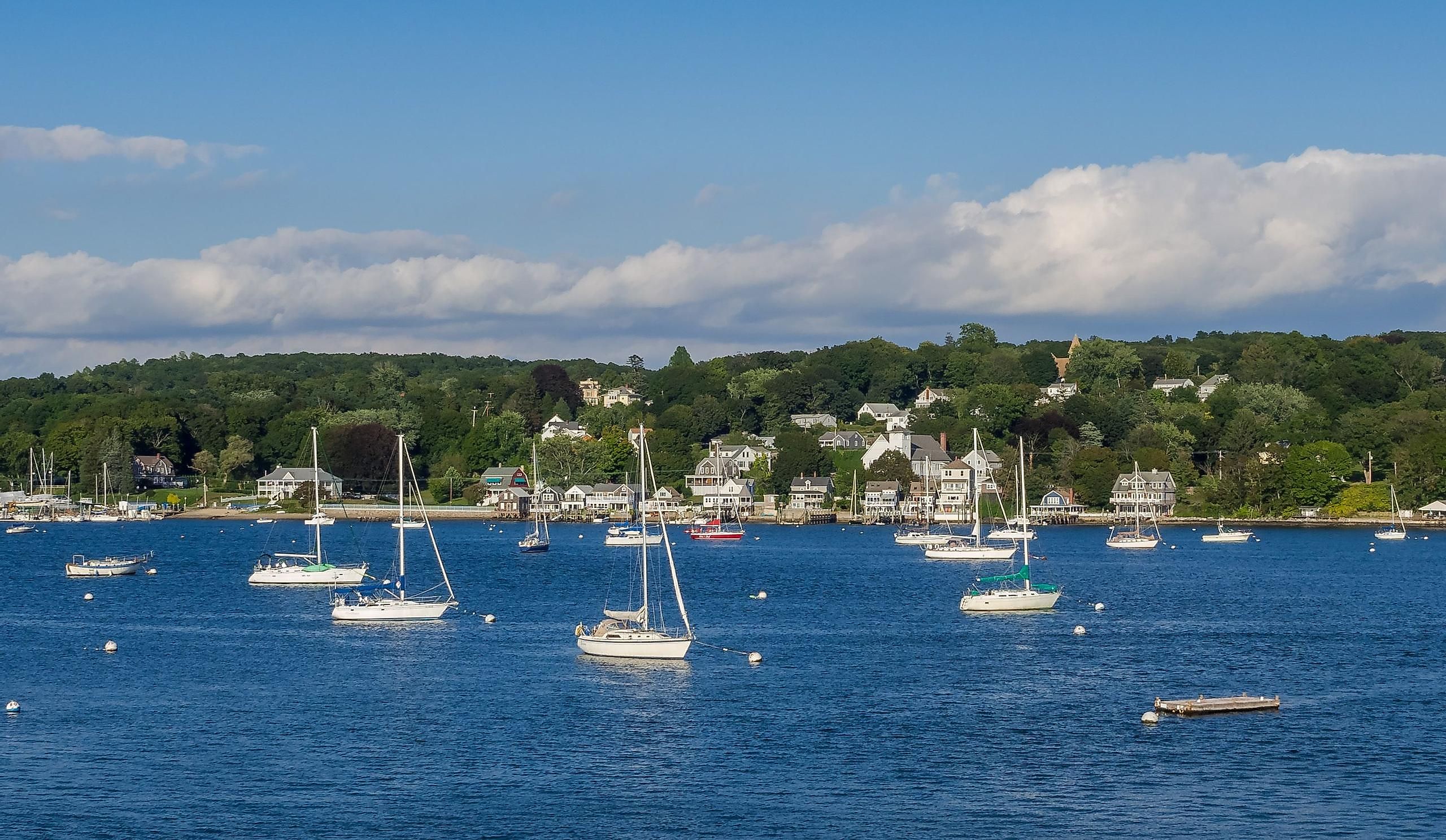 9 coolest small towns in Rhode Island for a summer vacation
Rhode Island is unique in many fascinating ways. Nicknamed the Ocean State, Rhode Island was the first colony to declare independence from Great Britain on May 4, 1776 — exactly two months before the Continental Congress would adopt the Declaration of Independence. Interestingly, Rhode Island would be the last of the original thirteen colonies to join the Union. Their gripe was the lack of certain constitutional guarantees to freedom and liberty. This reluctance would prove profitable: it would soon gift the country the Bill of Rights. Today, visitors to Rhode Island, the smallest state in the Union have access to more than 400 miles of coastline. From virtually anywhere in the state, one is less than thirty minutes away from the sea. For obvious reasons, the 13th state is the quintessential summer vacation destination. Read on to discover the 9 coolest small towns in Rhode Island for a summer vacation.
Wickford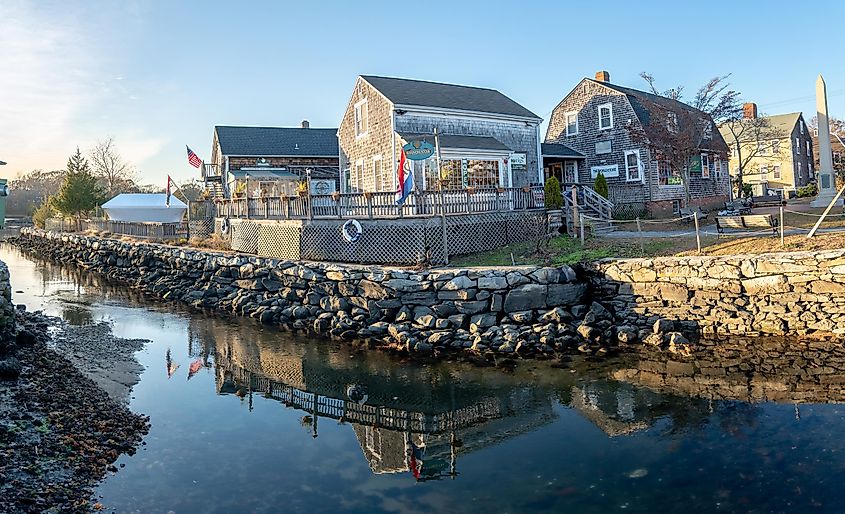 If a summer vacation includes strolling back into history—as it does strolling on powder-soft sand, with the ocean breeze whipping across the face, then Wickford takes the palm. And this is not some wild hype. Readers of USA Today have voted Wickford the best historic small town—not in Rhode Island—but in the United States. As many might agree, that is a remarkable feat and makes the charming town of about 22,000 worth lacing up for. First settled by Europeans around 1637, just 17 years after the landing of the Mayflower at Plymouth Harbor, Wickford presents one of the most impressive assemblies of 18th-century architecture in the United States. Many of these buildings are remarkably preserved. One building that deserves a solemn gaze is Smith's Castle. This is because its standing walls span more than three centuries.
New Shoreham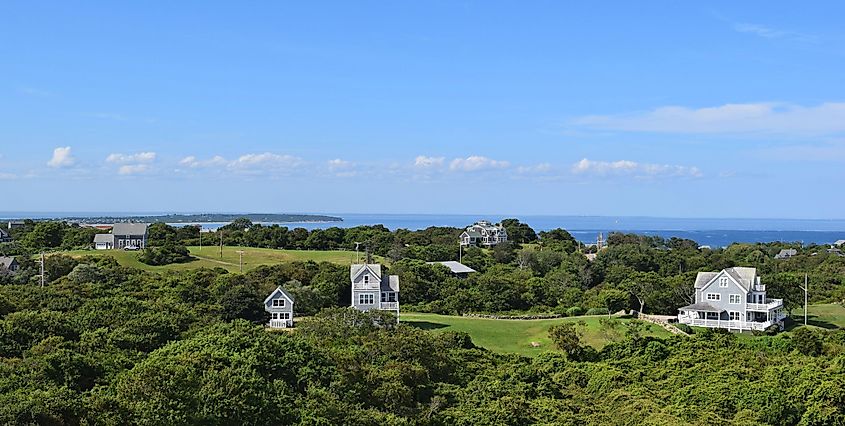 With a population of about 1,000, New Shoreham is tiny. According to some accounts, it is the smallest town in the smallest state. Yet its small size, far from being a drawback, is actually one of its major draws. For those who seek an unhurried experience, with a tinge of exclusion, and wide-open spaces; all in the backdrop of spectacular scenery, New Shoreham might just be what the doctor recommended. New Shoreham's other draw lies in its surrounding. It is the main town on Block Island, a stunningly pristine island curled up just south of mainland Rhode Island. The fact Nature Conservancy once named Block Island one of the 12 "Last Great Places" in the Western hemisphere should be enough to pique interest — and inspire wanderlust.
Westerly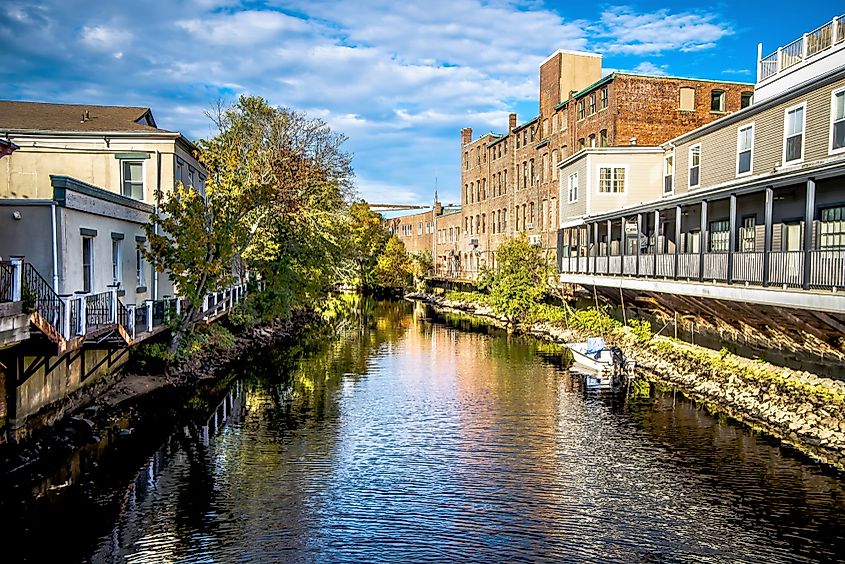 Though its name is not as evocative as South Carolina's Travelers Rest or Colorado's Aurora,  Westerly is enough proof that a rose, by any other name, smells just as sweet. Nestled on the southwestern coastline of Rhode Island's Washington County—a pointer to its name—Westerly is among the most preferred summer destinations in New England. And while summer might be the time to venture into the woods; hiking, biking, or camping, the mid-year season is most associated with a beach experience. For its pristine beaches, USA Today has ranked Westerly as the best beach town in the Ocean State.  Misquamicut State Beach, for instance, is no longer a well-kept secret. For a more secluded experience, however, the stretch of spotless sand at the Napatree Point Conservation Area will leave a first-time visitor in complete awe.
Bristol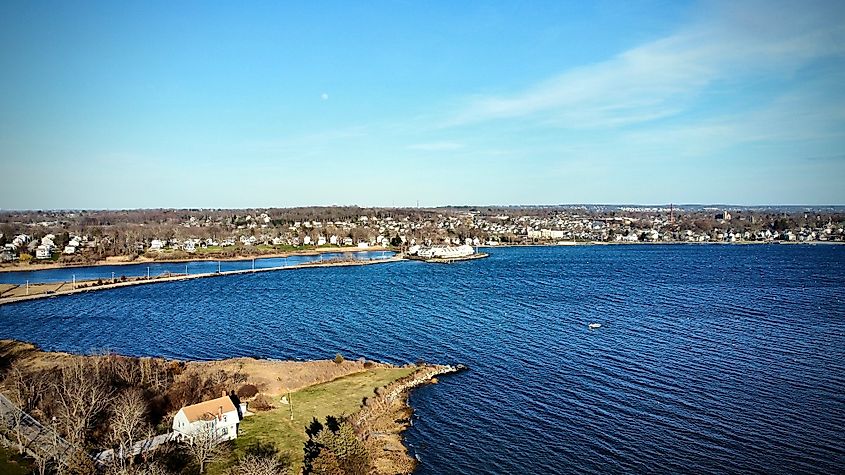 If there is a day that means something, it should be the 4th of July. The United States, many will agree, was founded upon principles that at the time were nothing less than revolutionary. The principles of equality and liberty; and the personal freedoms enshrined in the Bill of Rights are ideals that have made many a heart beat with fervor and patriotism. While the experience has not been perfect, these principles endure. What better place to retrace these principles than a town that is home to America's very first Fourth of July Parade? And yes, that is Bristol, Rhode Island. For those who will want to take some heart-stirring summer history lessons, Linden Place is a little-known gem. Built in 1810, this Federal-style museum offers visitors a fascinating "Tales of the Slave Trade" tour that is both emotional and exciting.
Tiverton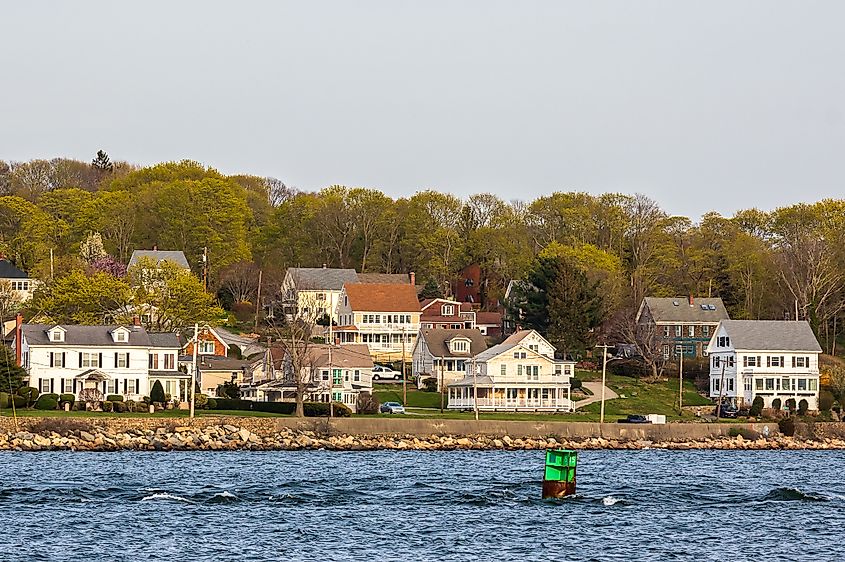 According to Thrillist, Tiverton is among the most underrated towns in New England—not just in the Ocean State. Boasting a population of just about 8,200 Tiverton is small, simple, authentic. Those are just the perfect qualities that make for a great summer destination. Nestled across the Sakonnet River on the eastern shore of Narragansett Bay, a first-time visit to this Rhode Island gem will reveal why Tiverton is not as hyped as it should be. Ensconced in an area that looks frozen in time, Tiverton's winding stone walls and quaint stores will be a delight to wander through. Whether one will want to enjoy the crisp, Tiverton air while just taking a leisure stroll, sample some art or antiques, or sit down to a sumptuous delicacy, Tiverton's Four Corners is a New England downtown like no other. 
Narragansett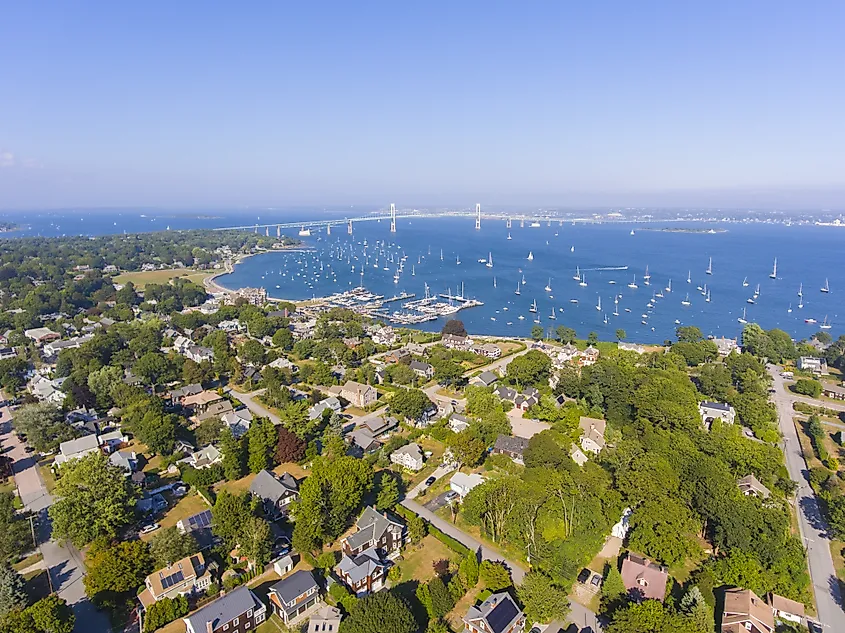 Narragansett is famous across the nation for its pretty beaches. But while the beach is one that is known to lure travelers from far and near, and is probably as gorgeous as one will ever find, there is more to this Rhode Island gem than its beach. Of course, Narragansett Beach can also get crowded, especially in summer. If food is part of what makes a summer vacation great, and it is, then Narragansett is a destination that will stay in the memory of many taste buds. Take George's of Galilee, for instance, located at 250 Sand Hill Cove Rd. Whether one craves some finely-prepared lobster rolls, or any other delicacy, this place offers a phenomenal culinary experience—amid live music, outside seating, and amazing seaside views. For some outdoor discovery, John H. Chafee National Wildlife Refuge provides a habitat for the largest black duck population in Rhode Island.
Newport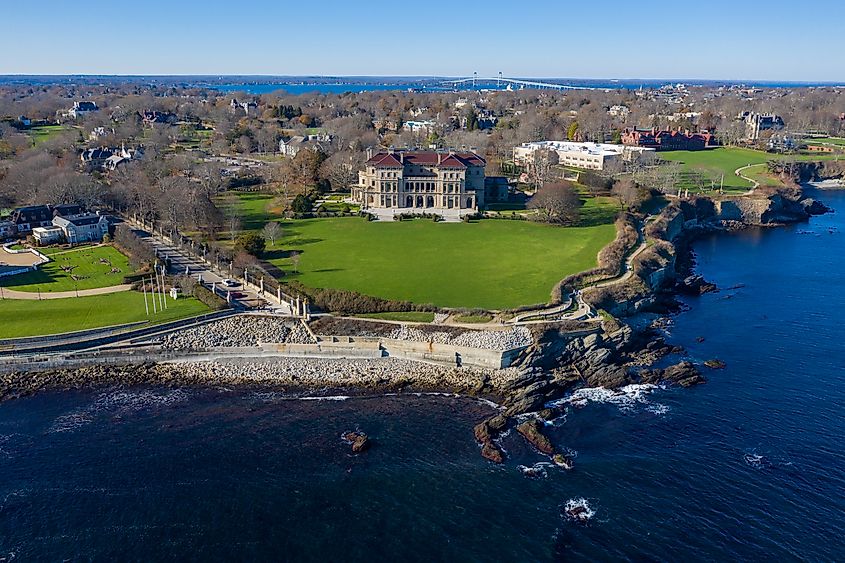 One of the most enduring playgrounds of opulence in the United States, Newport, for this alone, should be on every vacationer's bucket list. Regrettably, much of that famed wealth was acquired on the back of enslaved people. And that history, complete with its sensation, scandal, and intrigue is steadily being acknowledged. Charmingly nestled on Aquidneck Island, the island that also shares a name with the 13th state, Newport served as the backdrop for the Gilded Age, an American historical drama television series that won Primetime Creative Arts Emmy Awards — in the category of Outstanding Production Design for a Narrative Period. Today, visitors to Newport will come up and close with gaudy summer cottages America's empire builders put up along the town's spectacular shoreline. One that particularly deserves a mesmerized gaze is Chateau-sur-Mer, a stunning property on Bellevue Avenue that was the most palatial before the Vanderbilts.
Little Compton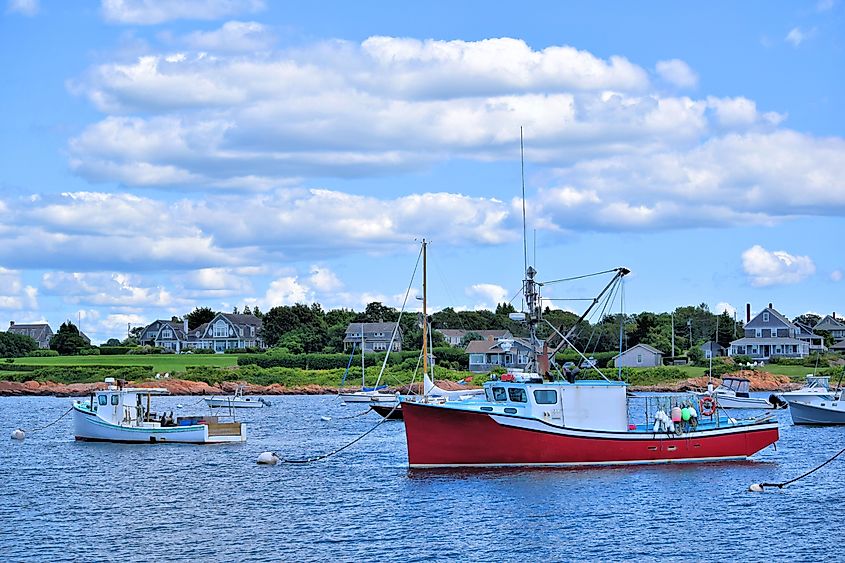 Sandwiched between the Sakonnet River to the west and the town of Westport to the east, Little Compton is a Rhode Island secret that can make up for an amazing summer vacation. Boasting a population of about 3,400, Little Compton offers a bucolic, small-town charm that summer vacationers often travel miles for. Once named by Thrillist among "The Coolest Towns You've Never Heard of," visiting Little Compton will feel like a discovery. With sweeping views of the Atlantic, with its waters shimmering in the distance, the approach to Little Compton is a driver's dream trip. Encircled by gorgeous views on every side, the town easily lives up to its promise. For lodging, one may want to check out Stone House Inn, a landmark that is listed on the National Register of Historic Places. For a beach experience, however, South Shore Beach fits the bill.
Foster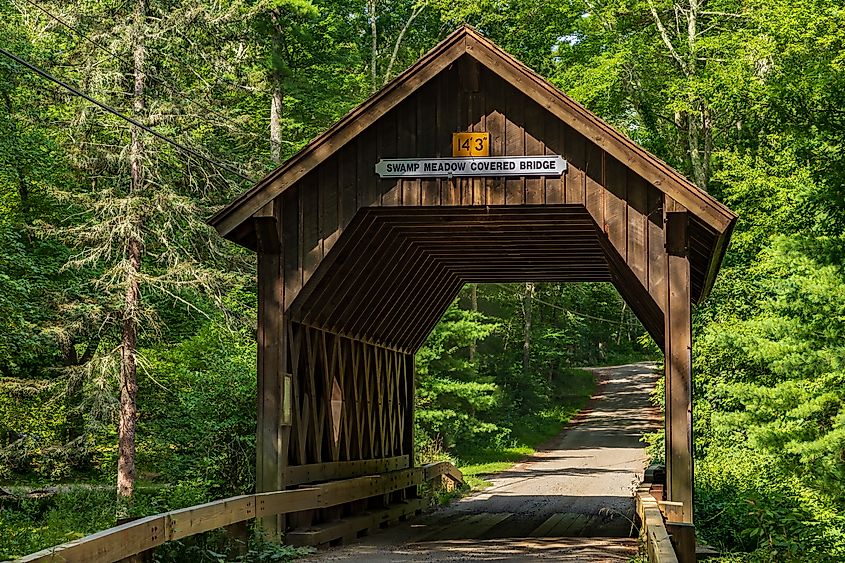 Foster is a rural paradise nestled along Rhode Island Route 94 in Rhode Island's Providence County. Boasting a population of about 5,900, Foster is part town; part village — with the best that each offers. As a summer destination, Foster easily lives up to expectations. One can take a stroll on the Swamp Meadow Covered Bridge, the only bridge in Rhode Island on a public road. If one wants to escape the summer heat, wine glass in hand, and a cool shade overhead, few places compare to Nickle Creek Vineyard, located at 12 King Road. One of Rhode Island's newest vineyards spans up to 10 acres of mind-calming greenery and gasp-inducing sylvan splendor. For summer hikers, getting to Jerimoth Hill, the highest point in the state — will almost feel like an achievement.
The Takeaway
Rhode Island may be the country's smallest town state, yet it clearly punches above its weight when it comes to summer offerings. Reputed to be the last to join the Union, the 13th state boasts more than 400 miles of coastline, most of which is post-card perfect. Whether one will want to backpack for Newport, one of America's most famous playgrounds of wealth, or lace up for New Shoreman, a base for exploring one of the most pristine islands in the state, Rhode Island has a lot to offer in the way of small towns perfect for summer vacation.