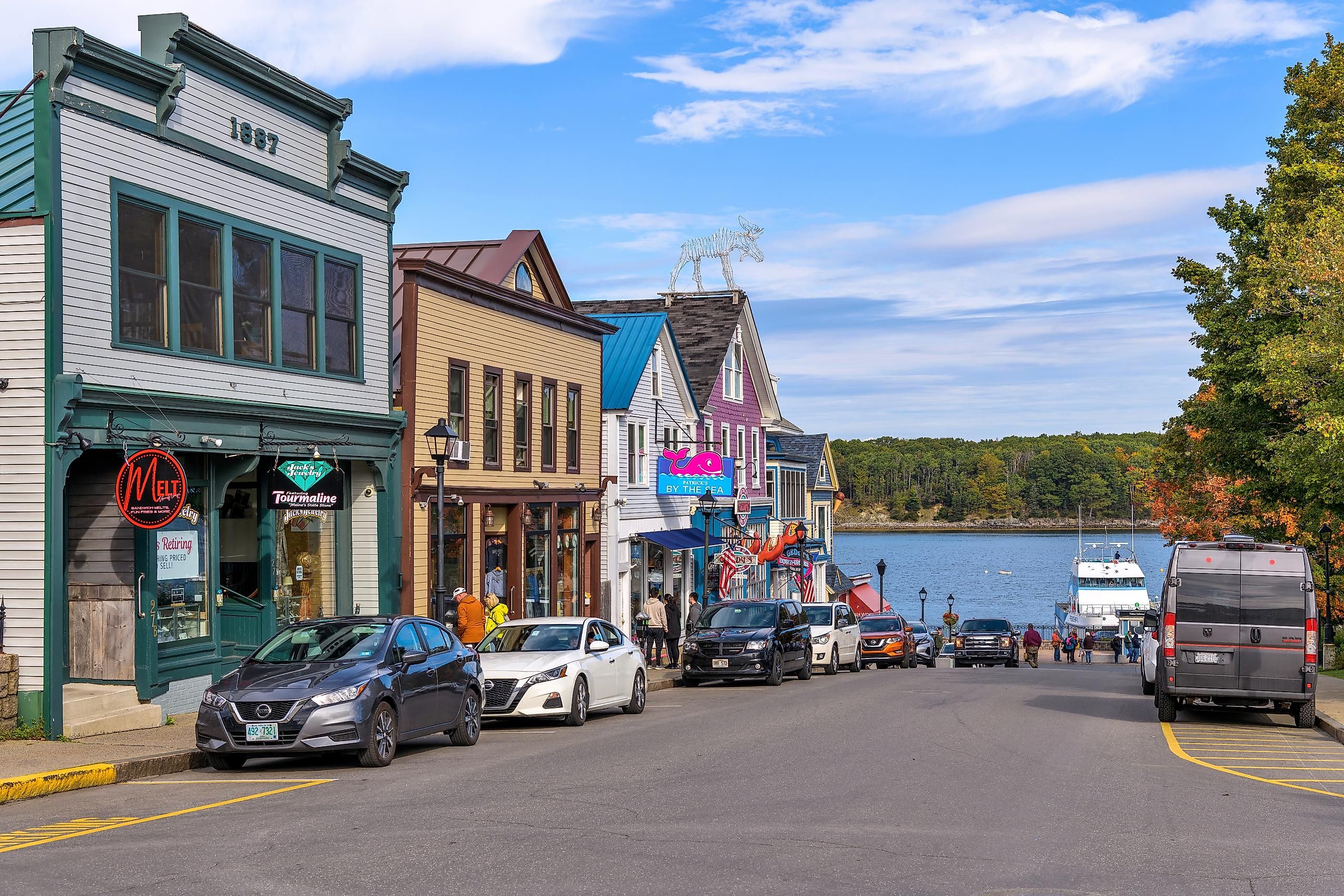 9 Adorable Small Towns in the United States
The United States has no shortage of vacation spots! While most tourists naturally gravitate towards the glitz and glamor of large metropolises like New York City, Miami, and Washington. D.C.,  the small, unknown towns truly define American living. Bustling with fascinating history, unique culture, unrivaled natural beauty, and countless outdoor opportunities, these hidden gems boast unique charm that can't be replicated in bigger cities.
Taos, New Mexico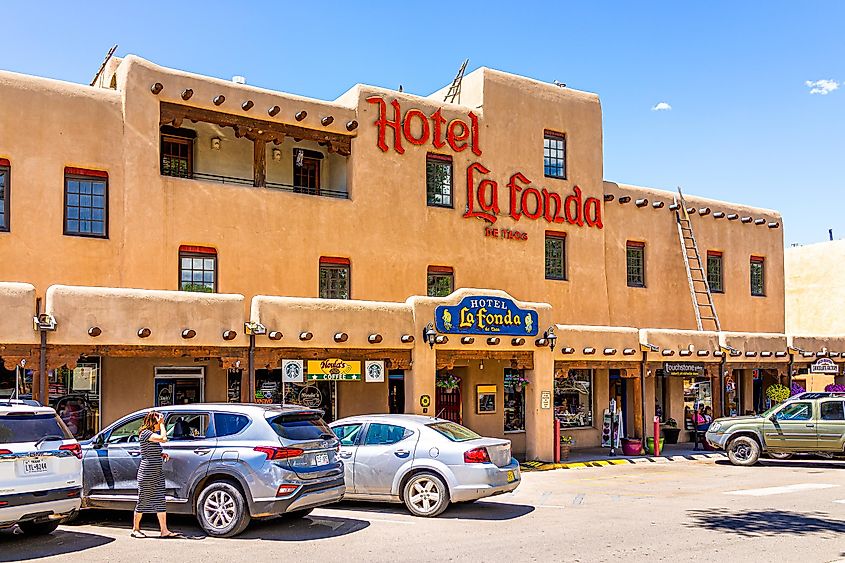 This hidden gem in New Mexico harbors a treasure trove of landmarks exploring the depth of Native American heritage, dating back to nearly a millennium ago. Taos is famous for hosting the Taos Pueblo, a well-preserved pueblo (village) of the Taos-speaking Indians. This is designated a National Historic Landmark and UNESCO World Heritage Site, offering a look into the lifestyle, culture, and history of Native American communities. Taos is also home to the historic San Francisco de Asis Catholic Mission Church, another National Historic Landmark. The church was built in the 18th century and spots a unique blend of traditional building techniques and Spanish colonial architecture.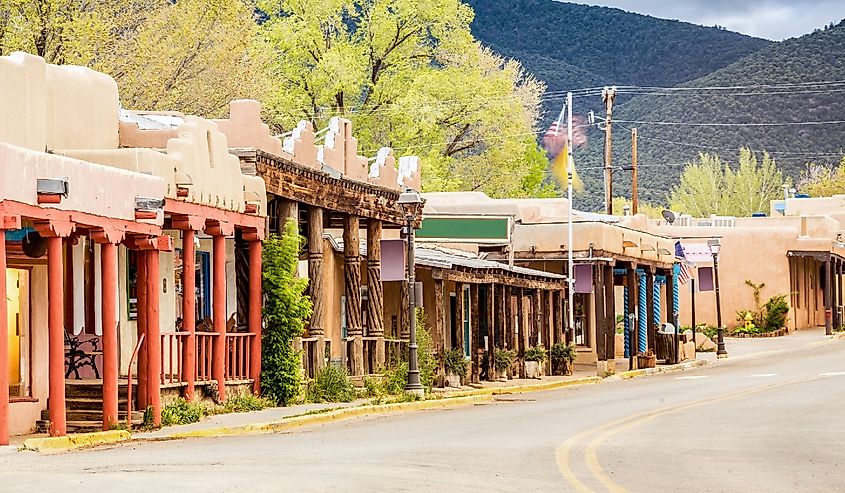 But history isn't the only thing that draws visitors to Taos. This tiny village is surrounded by picturesque natural scenery, punctuated by clear-blue desert skies and red-rock canyons, which you will appreciate when standing on the Rio Grande Gorge Bridge. Ranked among the highest bridges in the country, it sits at least 600 feet above the Rio Grande, presenting sweeping views of the surrounding landscapes. Taos also boasts a thriving arts community of sculptors, painters, and writers who started converging in the locality in the late 1800s. 
Bar Habor, Maine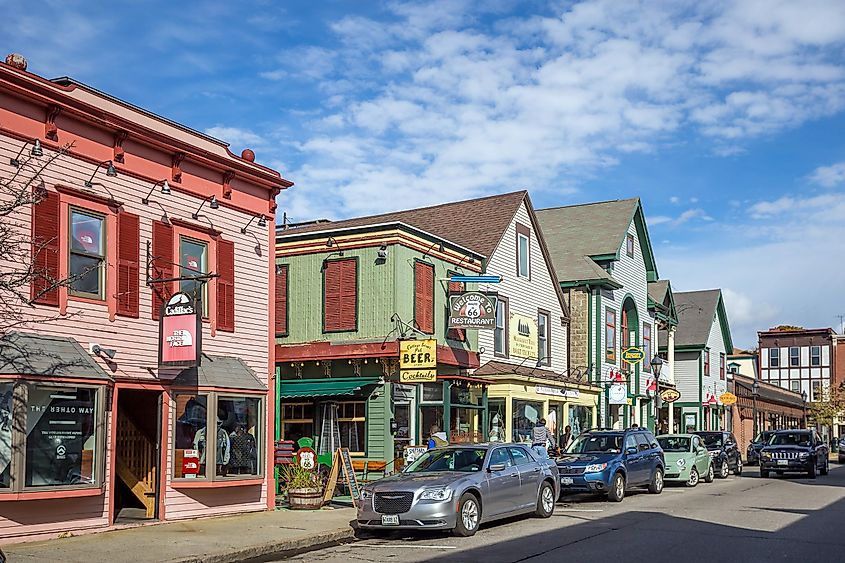 About 5,500 people call this charming New England town home. Bar Harbor is renowned for its spectacular sites, rich culinary scene, and abundance of outdoor opportunities. Despite its tiny footprint, the town hosts arguably the state's top attraction, Acadia National Park. The over 47,000-acre park is a bustling hub of outdoor adventures, from hiking and sightseeing to biking and wildlife watching. Bar Harbor also has some of the best outdoor scenery, and sites like Thunder Hole on Mount Desert Island present sightseers with unprecedented vistas of the East Coast shoreline.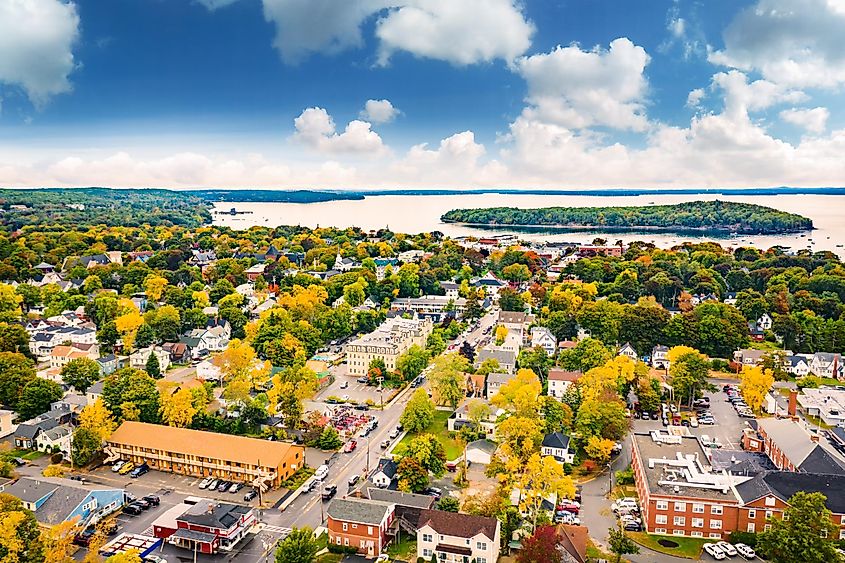 Meanwhile, the George B. Dorr Natural History Museum fascinates enthusiasts with an immersive journey into Maine's natural world. The facility exhibits a collection of displays of marine life, including hermit crabs, sea stars, and snails to name a few, intriguing to both the young and old. Lastly, seafood is a huge part of the local cuisine, and several eateries, including the Thirsty Whale Haven, serve delicious fish sandwiches and grilled salmon. 
Nantucket, Massachusetts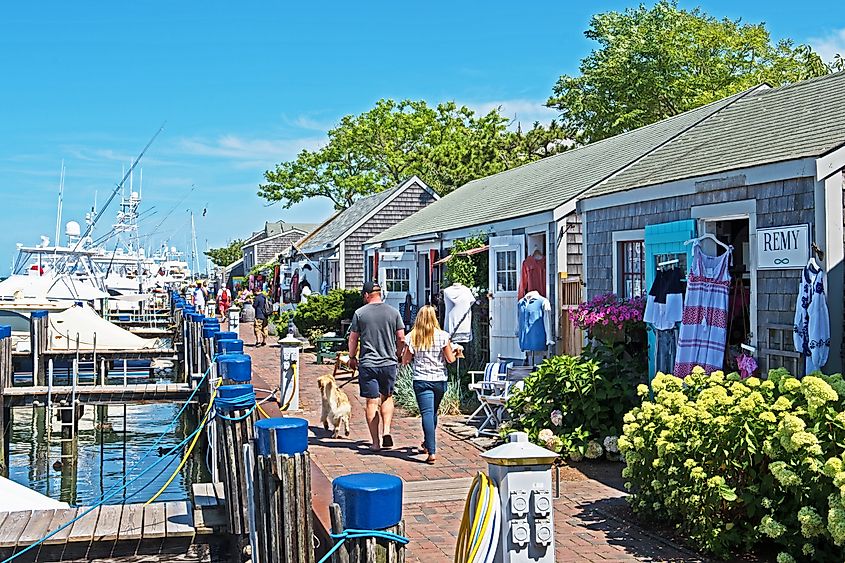 Nantucket is a secluded island off Cape Cod, ideal for those looking for an idyllic summer getaway. Its tranquil beaches offer the perfect atmosphere to relax and wind, with Madaket Beach being among the most sought-after coastal properties in the town, thanks to silky-smooth sands and stunning sunsets. The town also delights with three postcard-worthy lighthouses, highlighted by the Great Point LightHouse, originally built in 1784. Besides being an amazing sight, the lighthouse offers panoramic water views. 
When not spending time outdoors, there are several indoor attractions to keep you busy. An excellent option is the Whaling Museum, which offers a look into the regional whaling heritage via its Island portraits, Fresnel lens, and the spectacular skeleton of a sperm whale. It has thousands of interesting artifacts worth exploring, including a massive sperm whale display. The Loines Observatory is another interesting venue for astronomy enthusiasts fascinated by celestial bodies (P.S. you get to stargaze).  
Lake Tahoe, California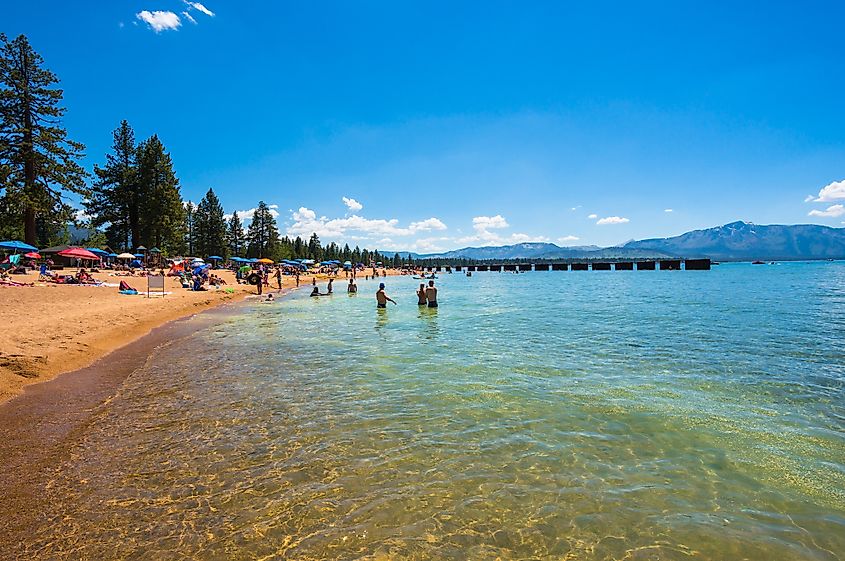 Lake Tahoe is a popular summer escape in the Sierra Nevada Mountain range, with enough attractions for year-round entertainment. The scenery surrounding the town is unreal, with jagged mountain peaks and sparkling lake waters providing outdoor enthusiasts with endless opportunities. If you're visiting in the summer, Emerald Bay State Park is the perfect place to enjoy the town's natural attractions. Designated as a National Natural Landmark, it offers activities like swimming, boating, hiking, and camping. Inside the park, you'll come across the Vikingsholm Castle, a 20th-century Nordic-style mansion representing the best of Scandinavian architecture. 
If you want to soak up the summer sun, King Beach presents a stretch of sand perfect for family-friendly activities like picnicking, barbecuing, and lounging. Lake Tahoe is famed for hosting the 1960 Winter Olympics, and come the cold season, winter sports like skiing and snowboarding take center stage as enthusiasts flock to top ski resorts like Palisades Tahoe.  
Sedona, Arizona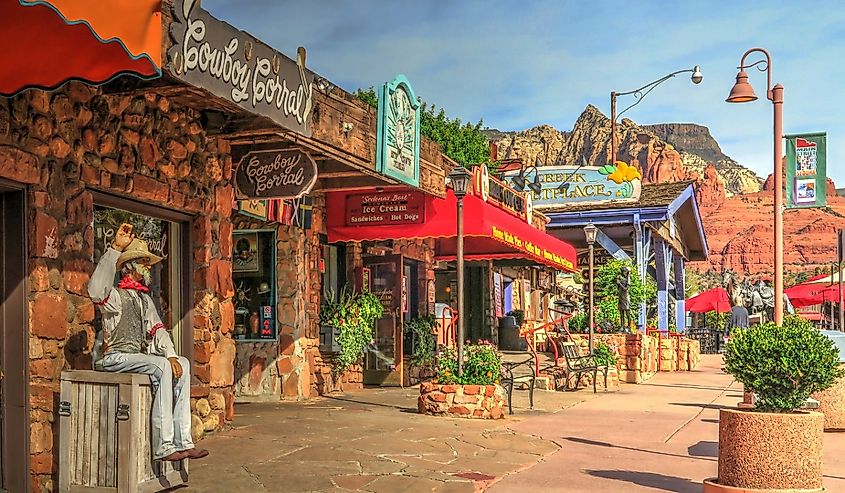 Dramatic canyon walls, red-cock buttes, and pine trees just about describe the beautiful scenes encircling Sedona. This quiet town in the Arizona desert delights adventurers with awesome outdoor adventures, thanks to more than 200 hiking trails awaiting exploration. The Red Rock State Park is rife with scenic hiking trails winding through the park, exposing you to natural land formations along the way. Meanwhile, the Broken Arrow Trail is an excellent alternative for outdoor explorers, featuring red-rock scenery and a tranquil atmosphere. The only thing is that it is not shaded.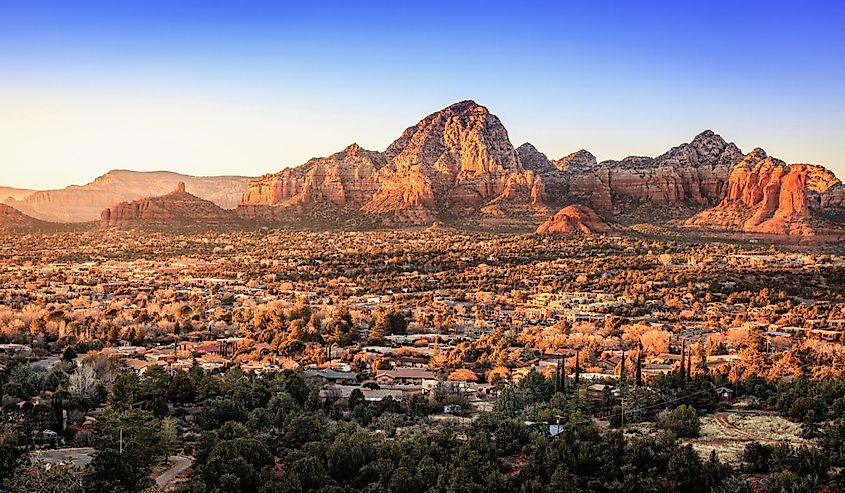 Several hidden gems lurk in the sprawling Sedona outdoors that explorers will fancy discovering, including the Chapel of the Holy Cross. This church was built in the 1950s and sits within the Coconino National Forest. But if the Arizona sun proves too hot for comfort, you'll find a handful of quaint art galleries in Uptown Sedona. Exposures International Gallery of Fine Arts is a world-class venue exhibiting a vast collection of paintings, jewelry, sculptures, and glass art. 
Moab, Utah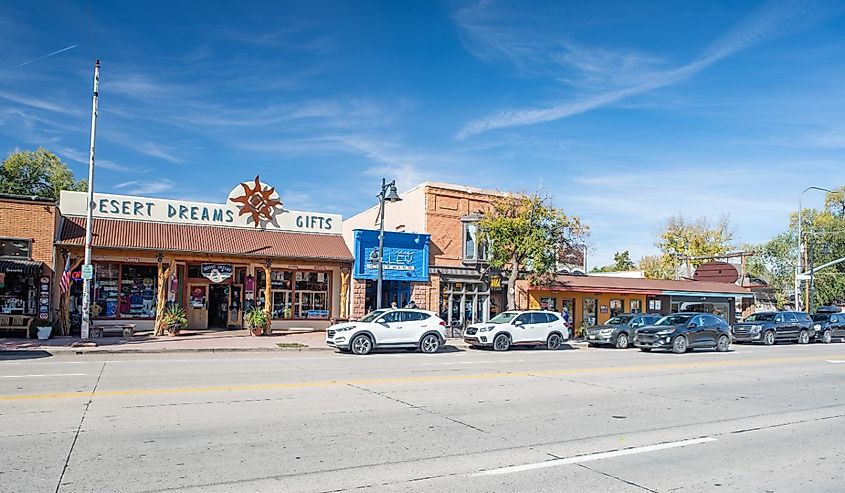 Another picturesque desert escape, Moab is full of outdoor pursuits for those who can withstand the hot sun. This little town of just about 5,300 is best known for being the gateway to Arches National Park, home to unearthly rock formations that will leave you in awe. There are more than 2,000 natural sandstone arches to explore, highlighted by the imposing Delicate Arch and lengthy Landscape Arch. More desert landscape scenery sits at Canyonlands National Park where you have a shot to go stargazing, rock climbing, hiking, and camping.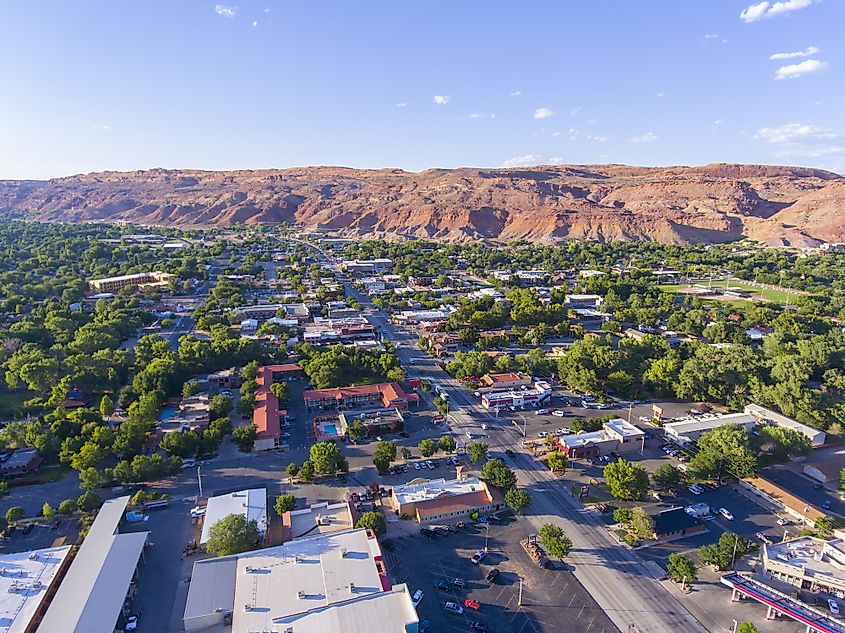 Besides the dramatic canyons formed through years of erosion by the Colorado River, you will encounter archaic Native American petroglyphs on rocks in the town. Meanwhile, Moab Adventure Center offers the perfect way to have fun in this expansive desert wilderness. They have unforgettable experiences like jeep safaris, river rafting, and zip lining to keep you thrilled throughout the visit.  
Williamsburg, Virginia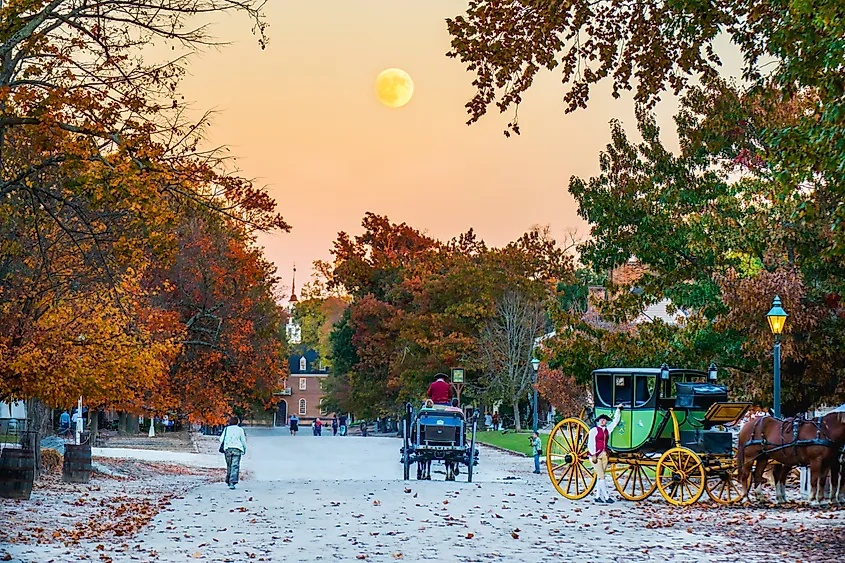 If rich colonial history is what makes you tick, this chic locality in the South is among the best towns in the United States to visit. Williamsburg served as the capital of the Virginia Colony between 1699 and 1776 and boasts a rich colonial heritage chock-full of landmarks, relics, and memorabilia that transport you to the bygone eras. The perfect place to start is Colonial Williamsburg, a living history museum spanning over 300 acres and featuring historic sites, ancient taverns, and working tradespeople. Another must-see venue is the Governor's Palace, which was the official residence of the Colony's governors. 
There is more history to experience at the Jamestown Settlement. This fascinating living history museum takes you back to the 17th century when the English established their first permanent colony in the United States. When you feel you've had enough of the town's history, you can head to Busch Gardens and enjoy more contemporary pursuits like roller coaster rides. 
Hood River, Oregon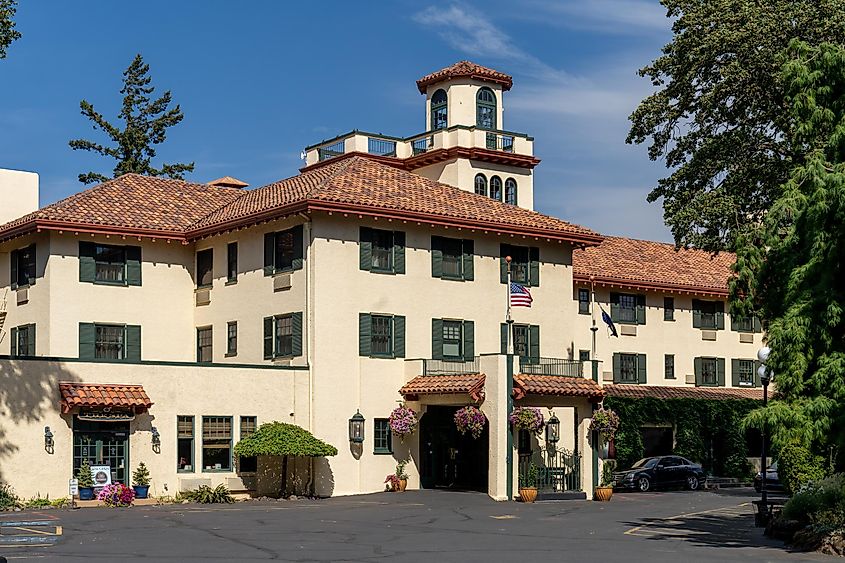 Hood River is a picturesque town located at the crossroads of the Cascade Range and Columbia River Gorge. It is full of scenic biking and hiking trails, and its strategic location draws windsurfers in droves, earning the town the moniker "Windsurfing Capital of the World." There are numerous open spaces to explore, including the family-friendly Hood River Waterfront Park. This multi-use venue presents opportunities like swimming, trekking, and picnicking. Another great spot is the Hood River Event Site, a hub for water sports like kayaking, canoeing, and windsurfing. 
One of the best ways to appreciate the gorgeous natural scenery in Hood River is to drive along the scenic Hood River Fruit Loop. This 35-mile route cuts through wineries, berry farms, fruit orchards, and lavender farms that fill the air with sweet aromas. Also, numerous stops along the way allow you to take in breathtaking vistas of Mount Hood and Mount Adams. 
Beaufort, South Carolina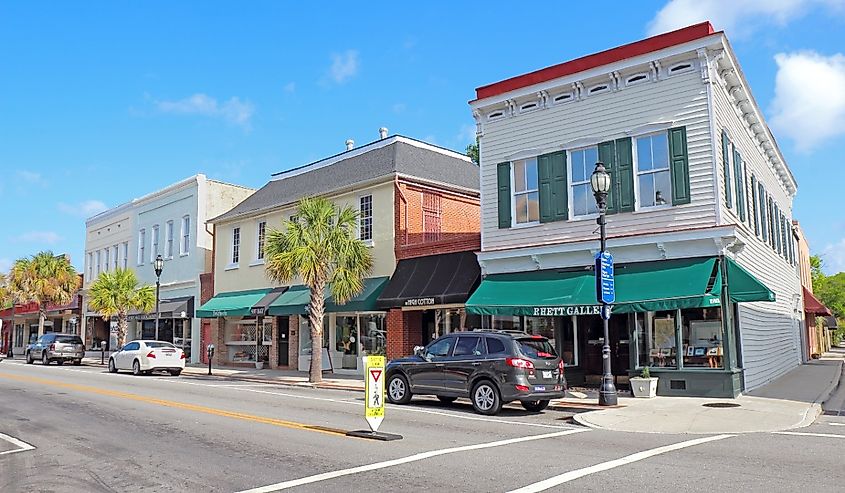 This cute village on Port Royal Island oozes Southern charm that always delights newcomers. It is known for the appealing antebellum mansions in its Historic District, the ideal place for a lazy stroll and amazing sightseeing. You can spend quality time relaxing at the Henry C. Chambers Waterfront Park, surrounded by lush nature, while enjoying lovely views of the water. Alternatively, you can hop on two wheels and ride along the Spanish Moss Trail to admire the flora and revel in the serene atmosphere. 
Elsewhere, Beaufort has a storied history that you can explore at the Beaufort History Museum. This lovely venue offers a look into the area's past through a variety of historical and cultural exhibits, such as an 18th-century arsenal. Another historical landmark to check out is the 1804 John Mark Verdier House, which embodies the town's gorgeous antebellum architectural designs. 
Wrapping Up
You can never go wrong with small-town America. These lovely destinations present a unique experience with fun adventures sheltered from the hustle and bustle of famous cities. While there are numerous small towns in the United States to visit, these hidden gems have shown to be among the most adorable among tourists.