The majestic Shenandoah Valley is not just a geographic region of Virginia but also a cultural one. Surrounded by the Blue Ridge Mountains and home to a portion of the Potomac River, this spectacular place has a plethora of beautiful towns, ideal for a weekend getaway and outdoor adventures. With charm, history, and raw natural beauty all around, the Valley's towns are a fantastic experience for all. This article looks at 7 Beautiful Towns In The Shenandoah Valley.
Front Royal, Virginia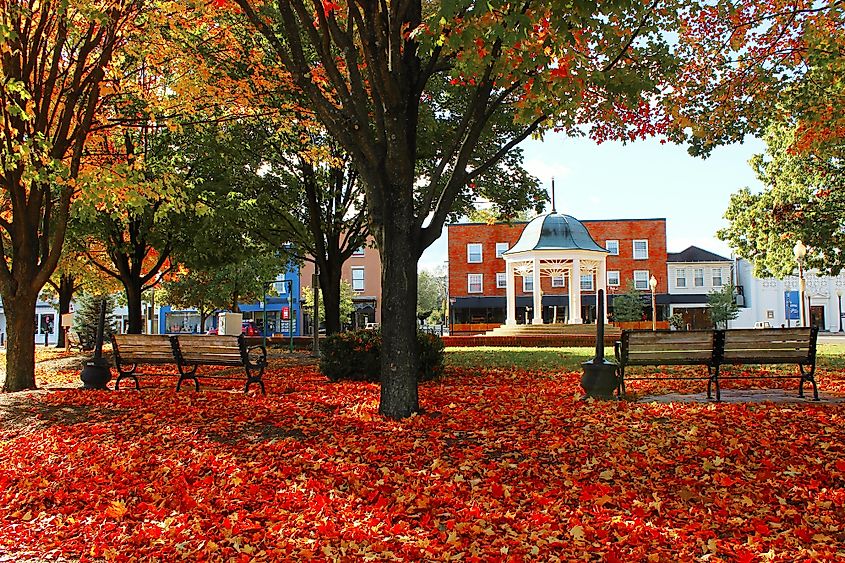 The seat of Warren County, the town of Front Royal was established in 1788 and today is a perfect gateway stop for those on their way to Shenandoah National Park. Here outdoor lovers can rejoice, as this beautiful area offers many chances for hiking, cycling, swimming, sailing, and even horseback riding. 
Home to a modest population of 15,000 residents, Fort Royal has pleasant temperatures throughout the year and is also a great spot to learn about American history. Site of the Civil War's Battle of Front Royal in 1862, visitors can explore several museums that examine this important period, while a simple stroll through the downtown is a fun way to see historic buildings and charming houses.
Stop at a boutique shop, enjoy a locally made Virginia meal, or simply gaze at the beautiful Shenandoah Valley surroundings. One will discover that Front Royal is another small town gem in a very special part of America. 
Berryville, Virginia
The historic Berryville was founded in 1798, and indeed visitors who explore this wonderful town may get the feeling of traveling back in time. With beautifully restored buildings from the 18th and 19th centuries, this town in the northern Shenandoah Valley is perfect for those who want to get better acquainted with some of America's early history. Visit sites like the Soldier's Rest farmhouse and Old Clarke County Courthouse (both on the National Register of Historic Places), or stroll through Main Street for a charming mix of great boutique shops, tasty restaurant offerings, and beautiful building facades. 
With hot summers and mild winters, visitors to Berryville can also enjoy fun times outdoors and the seasonal harvest offerings. Tour a local winery or pick your own fruit at any of the nearby local farms. Meanwhile, at the Orland E. White Arboretum, gaze at the wonderful tree and plant life, particularly splendid during the autumn season. 
New Market, Virginia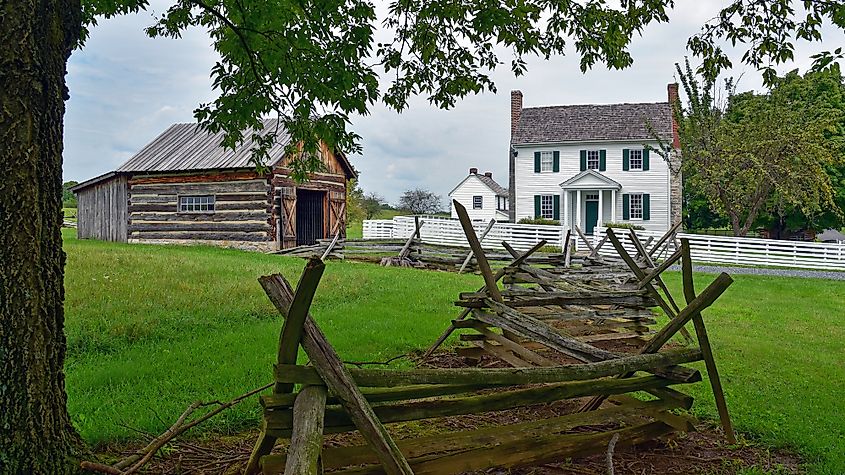 New Market is another historic town that was first incorporated in 1796 and continues to offer its visitors a unique glimpse into American colonial life and the Civil War. Site of the 1864 Battle of New Market, one of the Confederacy's last major victories, tourists can learn more about the deadly conflict at the Virginia Museum of the Civil War. 
In addition to several restored 19th-century buildings, a casual stroll through New Market's downtown is full of charming hospitality, beautiful Valley vistas, and great local spots for a meal. Make sure to visit the Jon Henry General Store, located within a historic 1800s stone building for some sweet treats and an old-fashioned atmosphere.  
Waynesboro, Virginia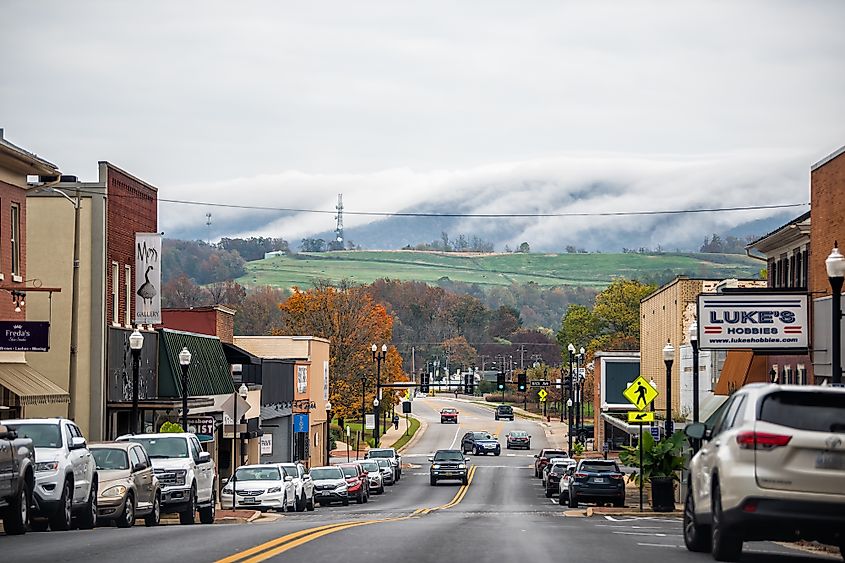 Right at the intersection of the Blue Ridge Parkway, the Shenandoah National Park and the Appalachian Trail lies Waynesboro, a stunning valley town that is indeed a haven for those who love the outdoors. Visitors can spend time along the banks of the South River (a tributary of the Shenandoah River), and enjoy activities like sailing and fishing, while the fantastic peaks of the Blue Ridge Mountains provide a beautiful backdrop. 
Known for its hot summers and warm winters, Waynesboro is a welcoming place any time of year and offers plenty of great lodgings, restaurants, and shopping outlets for both those in a hurry and those moving at a slower pace. Explore some local galleries like the Shenandoah Valley Art Center or see a show at the historic Wayne Theatre (1926). When in Waynesboro great holiday memories are sure to be made. 
Staunton, Virginia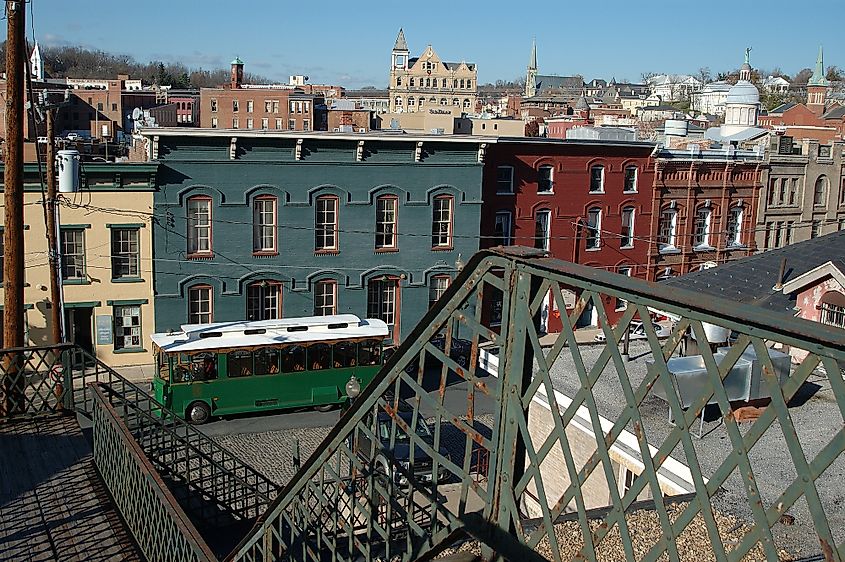 Just a short 30-minute drive from Waynesboro, the town of Staunton is a charming historical town founded in 1801. The birthplace of US President Woodrow Wilson, anyone visiting Staunton is in for a delightful cultural experience. Take a tour through its historic neighborhoods or walk along Beverly Street, where numerous architectural styles like Greek Revival, Romanesque, and Beaux-Arts can be seen.
Indeed many of Staunton's buildings are listed on the National Register of Historic Places, including the Sears House (1860), revealing a fascinating glimpse into America's 19th-century development. Home of the American Shakespeare Center, tourists in Staunton can also enjoy first-class stagings of the Bard's works, all in a recreated Blackfriars Playhouse from London.
And, of course, there's an opportunity to enjoy some athletic and outdoor activities at Gypsy Hill Park, making Staunton truly a complete place to satisfy both mind and body.
Lexington, Virginia
Home of the Virginia Military Institute (the oldest military college in the United States), Lexington was first settled in 1778. Today this small town of just over 7,000 people is a vibrant place with cute coffee shops, charming boutique stores, tasty restaurants, and even local breweries offering some of the best of the region's spirits. 
Situated along the Maury River, Lexington is also a great place to enjoy biking, hiking, and even paddling along the water's edge. And, of course, a visit to the nearby Natural Bridge, a 215-foot-high rock formation is a must! 
Luray, Virginia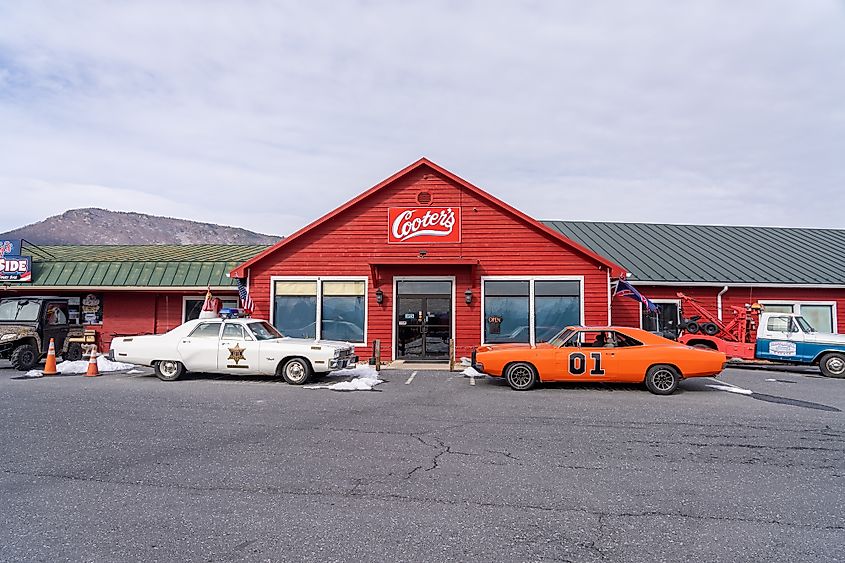 Many tourists come to the town of Luray for its famous and fascinating caves, the largest in the Eastern United States. Indeed the Luray Caverns and its system of caves feature many stalagmites, stalactites, flowstones, and even mirrored pools, in a most exquisite geological wonderland. But Luray also has plenty to offer visitors on the surface, and those looking for a charming small town will certainly be satisfied here.
With a beautiful assortment of 19th-century buildings, including boutique stores, local galleries, and appetizing restaurants, Luray is a cozy and quaint place full of beauty in Shenandoah Valley. Even just a casual stroll through the Luray Downtown Historic District is a great way to experience the small-town atmosphere, while the Shenandoah National Park is just a 15-minute drive away.
The Shenandoah Valley is a vast area filled with stunning natural beauty, cultural diversity, and plenty of small-town charm. Visitors to this part of the Eastern United States will have much to discover here, and many of the small towns that populate the region are indeed great places of adventure and fun. From historical neighborhoods to amazing caves to relaxing opportunities for outdoor activities, the Shenandoah Valley and its small towns are amongst the best things to explore.