When one thinks of the beautiful and picturesque US cities to visit, it is not difficult to realize the alluring mix of natural charm and urban buzz that Boston offers. If you live in Boston and want to get a glimpse at the neighboring area, here are eight picturesque towns that you can explore that are just a short drive from Boston, Massachusetts. 
Concord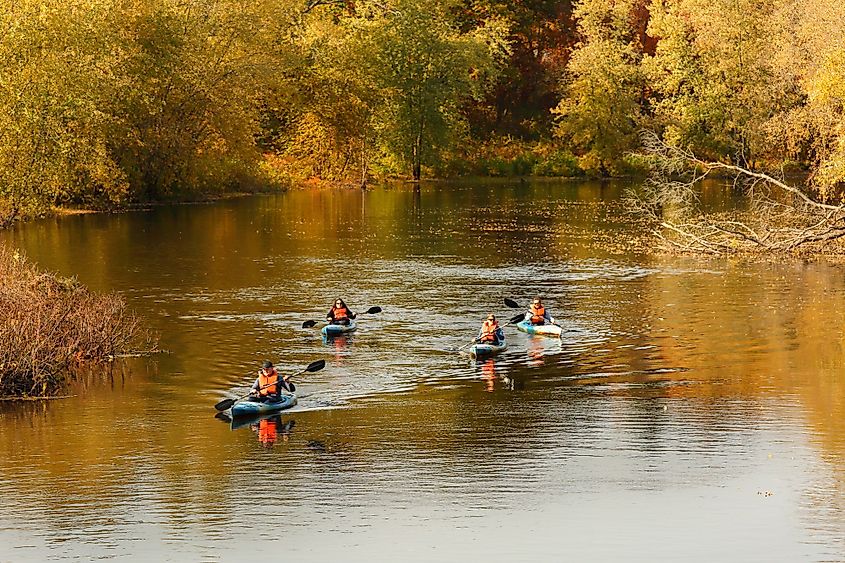 Wandering in its historically preserved downtown is genuinely one for the books. Having been named one of America's most charming towns to visit this year, Concord boasts an eccentric artistic scene that one can explore. It is home to over forty locally-owned small businesses that offer various products that can only be found in their shops. It also boasts over a dozen eye-catching murals. It is no wonder that Concord made it as a prominent candidate on the list. When visiting this small-town haven, you can drop by its well-known, picture-worthy downtown and take a scroll in its unique set of boutiques and restaurants. They each offer their fair share of small-town charm and grace. You can also explore their Cabarrus Art Council, a delicately renovated 1876 historic courthouse. A significant collection of gorgeous art pieces is located on the first floor, and a massive theater offers visitors a surreal musical experience on the second. You can also stop by its exquisite tribute mural to their hometown, Grammy-nominated, and internationally acknowledged folk-rock band, The Avett Brothers. And with Concord only being 20 miles outside of Boston, it's worth putting in that 30-minute drive to take in all the charm this small town has to offer.
Salem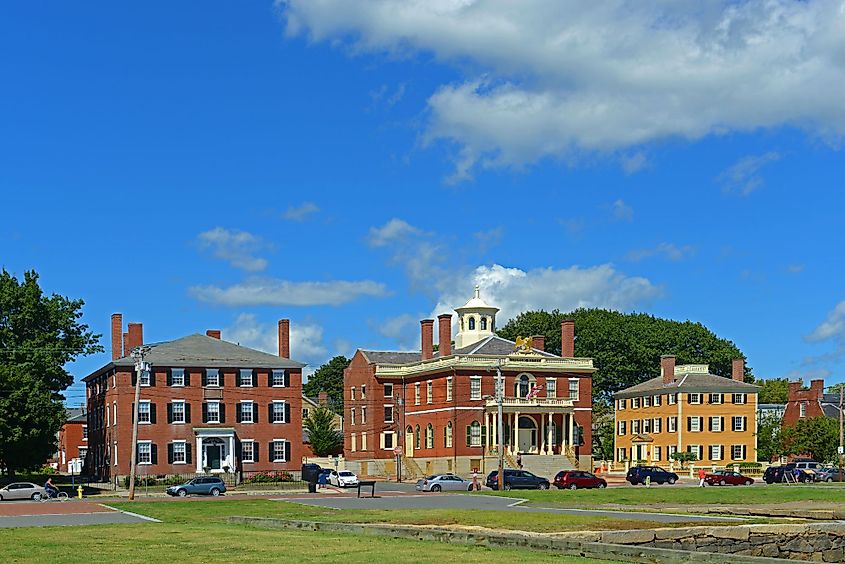 Historically known for hosting its infamous witch trials in 1962, Salem today is just as fascinating of a town as its historical background. Home to various activities for all tastes and beautiful natural scenery, it is only fair to include Salem on the list of the top picturesque towns to visit around Boston. You can see its stunning Riverfront Park if you're looking for some lovely pictures. This beautiful green haven offers a magnificent view of the Willamette River. Other parks you can see in the area that boast similar eye-catching qualities are Minto-Brown Island Park and Bush Park and Conservatory. Salem is also a very child-friendly, family-oriented town. There are plenty of activities that kids can enjoy, like the Riverfront Carousel and The Gilbert House Children's Museum. You'll find plenty of activities and places where you can unwind and enjoy your time off, like Christo's Café and Ticket to Play Board Game Café. There's also a spooky-themed pub inspired by one of America's most renowned authors, Scott Fitzgerald. The Fitzgerald Public House offers you the eerie atmosphere that the town is historically known for, all while awarding you all the pleasures of a night out that you were seeking. And with this town only being a mere 15 miles outside of Boston, it is easy to enjoy all its amenities without the hassle of a long drive.
Amesbury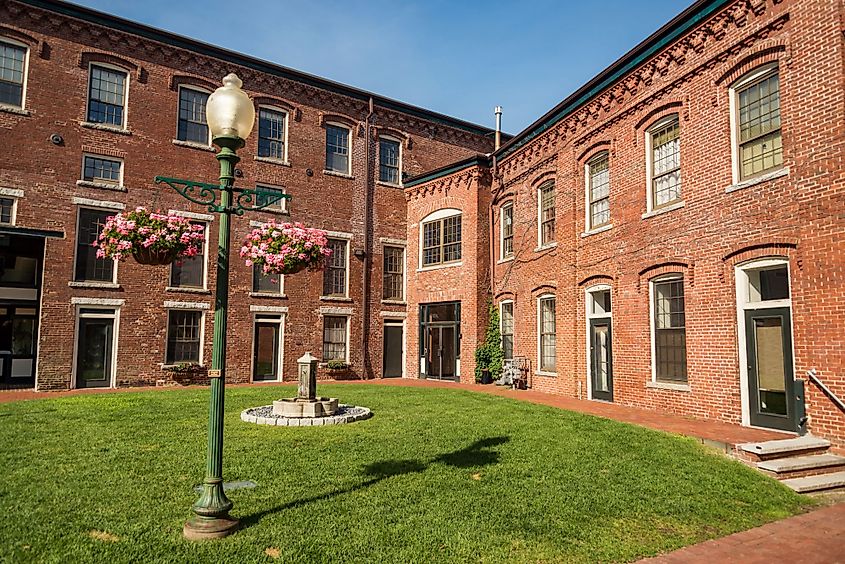 A nature-friendly destination, you can find loads of outdoor activities and breathtaking natural sceneries to enjoy in Amesbury. Being only a mere 45-minute drive from Boston (approximately 40 miles), it's the perfect place for a day out enjoying this town's natural beauties. With various parks, like Alliance Park and Woodson Park, you can take a day off to relax and finally delve into that afternoon walk that you've always wanted to take but never had time for. You can unwind, relax, get a good breath of fresh air and enjoy your time away from the hustle of everyday life. If you're a cycling enthusiast, you can enjoy the beauty of the local river on Amesbury's Riverwalk's many bike paths. Visitors can also enjoy several activities ranging from swimming, canoeing, and fishing at their own Lake Garner Beach. You can also drop by Bartlett Museum for a quick glimpse into the town's vast history, ranging from prehistoric times to modern times. You can find replicas of a historic colonial kitchen or a Victorian parlor here. Being so rich in natural scenery, Amesbury is a picturesque town worth visiting for those looking to slow down and de-stress.
Gloucester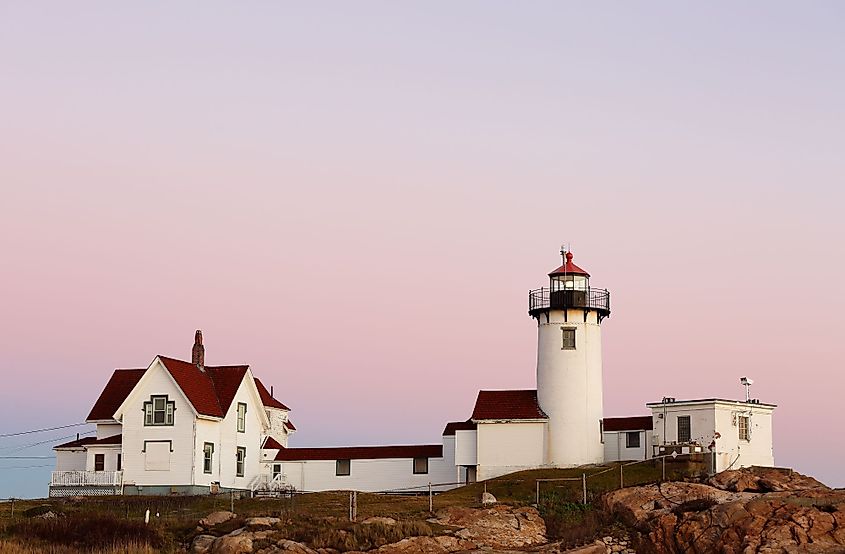 Gloucester should definitely be on your following destination list if you're someone that enjoys soaking up the sun! Best known for its exquisite beaches, it is easy to lose track of time while basking in the beautiful weather and sinking your feet in its warm sandy beaches. Tourists enjoy their delectable seafood menu, which offers a significant variety of fresh, tasty seafood options to dine on, like lobster, fresh fish, and other delicacies. You also have a variety of coastlines to pick from that adhere to your personal taste, like Good Harbor Beach, Niles Beach, and Half Moon Beach. With a big fishing culture due to the vast bodies of water available, it's no secret that you'll enjoy a slow day of fishing with plenty of fish to take home! And if you're someone who enjoys fishing, then making the short drive of around 40 minutes is definitely worth it.
Hudson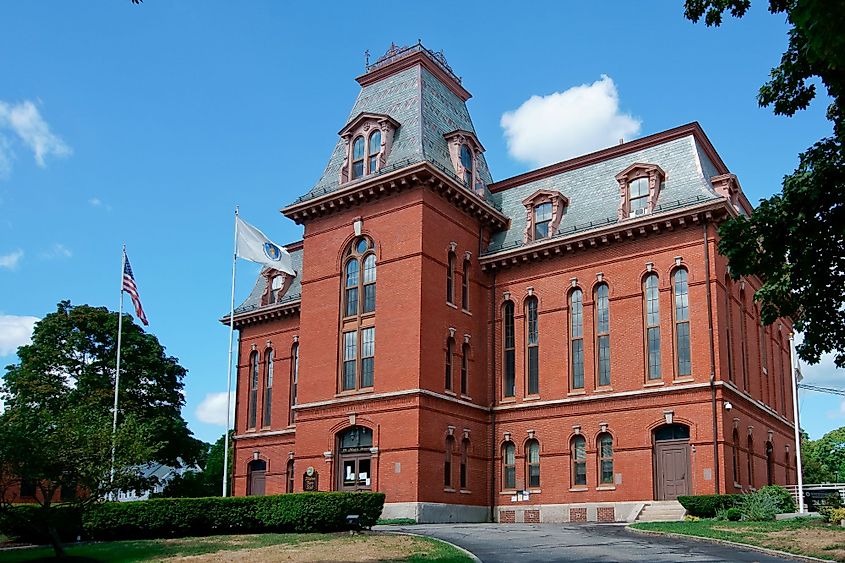 A once quiet, industrial town, Hudson today has transformed into a hip and tasty destination. This busy town has a lot to offer for all taste buds. Trendy restaurants each have a character of their own, a micro creamery, and many breweries that let you indulge in the unique taste of their local beer. While you're there, you can also check out the Assabet river, where you can go canoeing, kayaking, or walking to burn off the extra calories you indulged in the local delicacies. With a mere distance of less than a mile, it is worth going for that peaceful and solitary journey through the natural scenery.
Sutton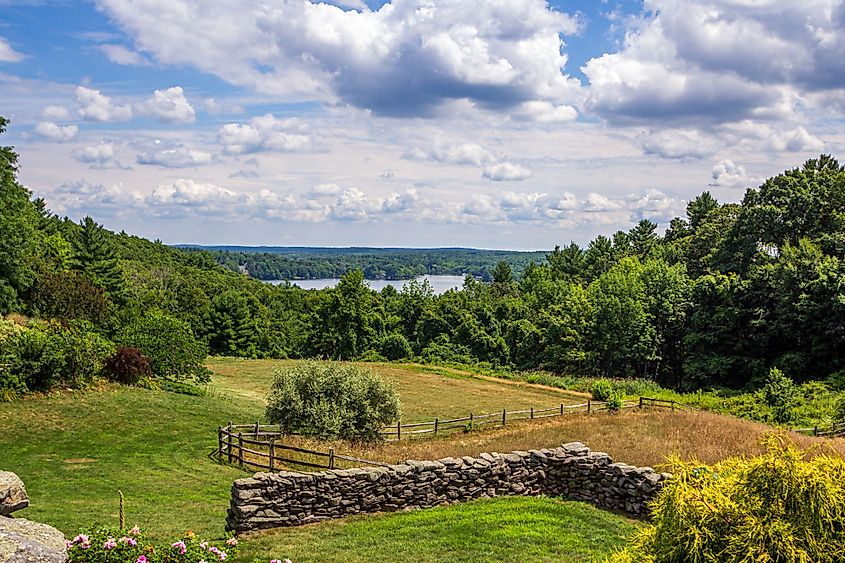 This small town of Sutton is the perfect destination for those seeking to take some gorgeous pictures or artists looking for their next inspiration. With its picturesque small-town vibes, breathtaking natural scenery, and beautiful wildlife, all you have to do is aim your lens to take some spectacular canvases. In this quiet town, you would have a chance to go hiking, explore the town's biodiversity and wildlife, and hear the chilling old town legend of the purgatory chasm. Interestingly enough, this ancient folklore gives us a glimpse into the historical conflict between Indian settlers in the area and the Englishmen of the time. Having a chance to be a part of that culture, experience it, and take advantage of the natural scenery is just some of the reasons why it's worth visiting Sutton, which is just 48 miles outside of Boston.
Natick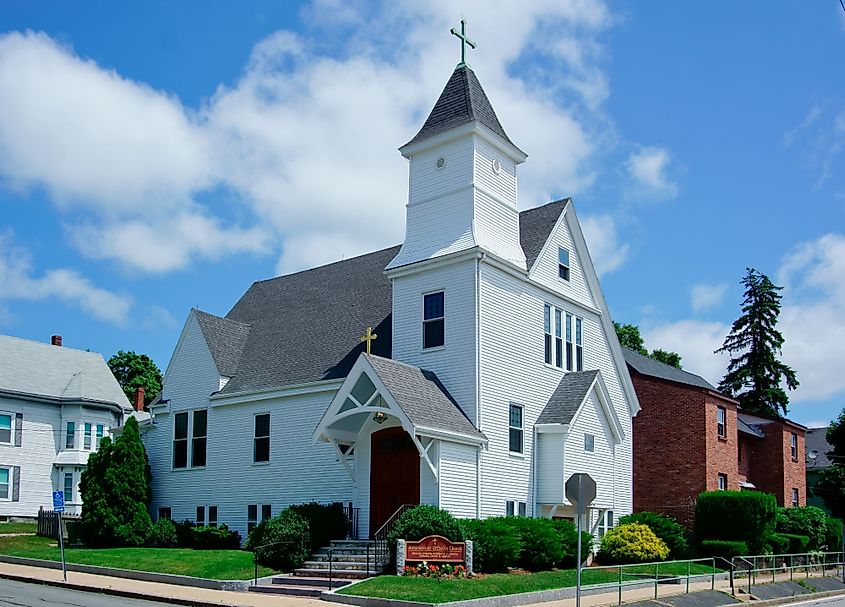 The small town of Natick, which is approximately 24 miles from Boston, is known for its prominent agriculture, old farms, and industrial history. Back in the day, Natick was well-known for its industrial shoemaking, where it produced heavy ankle high-boots for soldiers. Natick is also the proud location of the oldest continuously working farm in America, dating back to 1650, called The Belkin Family Lookout Farm. Other than its renowned farmlands, Natick Community Organic Farm is another prominent destination. You can find several recreational parks, a wildlife sanctuary filled with over 150 bird species, and an art center hosting over 300 events each year.
Foxborough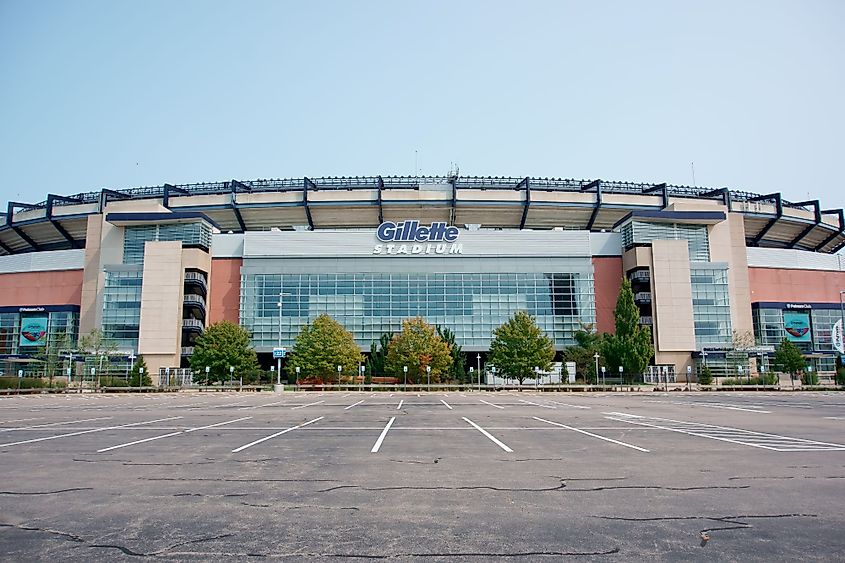 The final destination on this list is for all the sports fans! More commonly known among the townsfolks as Foxboro, Foxborough is home to the stunning Gillette Stadium and America's favorite football team, the New England Patriots. When a game is held at the stadium, the traffic in this small town becomes as legendary as the team originating from it. Although known for its sports enthusiasm, many other things can be done in the city, such as visiting the shopping plaza or the local nature reserve. And with this town being a mere 40-minute drive outside of Boston, it's worth checking out.
With its rich history, natural scenery, sandy beaches, and various recreational activities, it's no wonder that Boston and its surrounding towns are among the United States' most booming real estate destinations today. If one ever finds oneself in the beautiful city of Boston, make sure to take a road trip. One will be sure to uncover loads of small-town gems hiding just a short driving distance away.