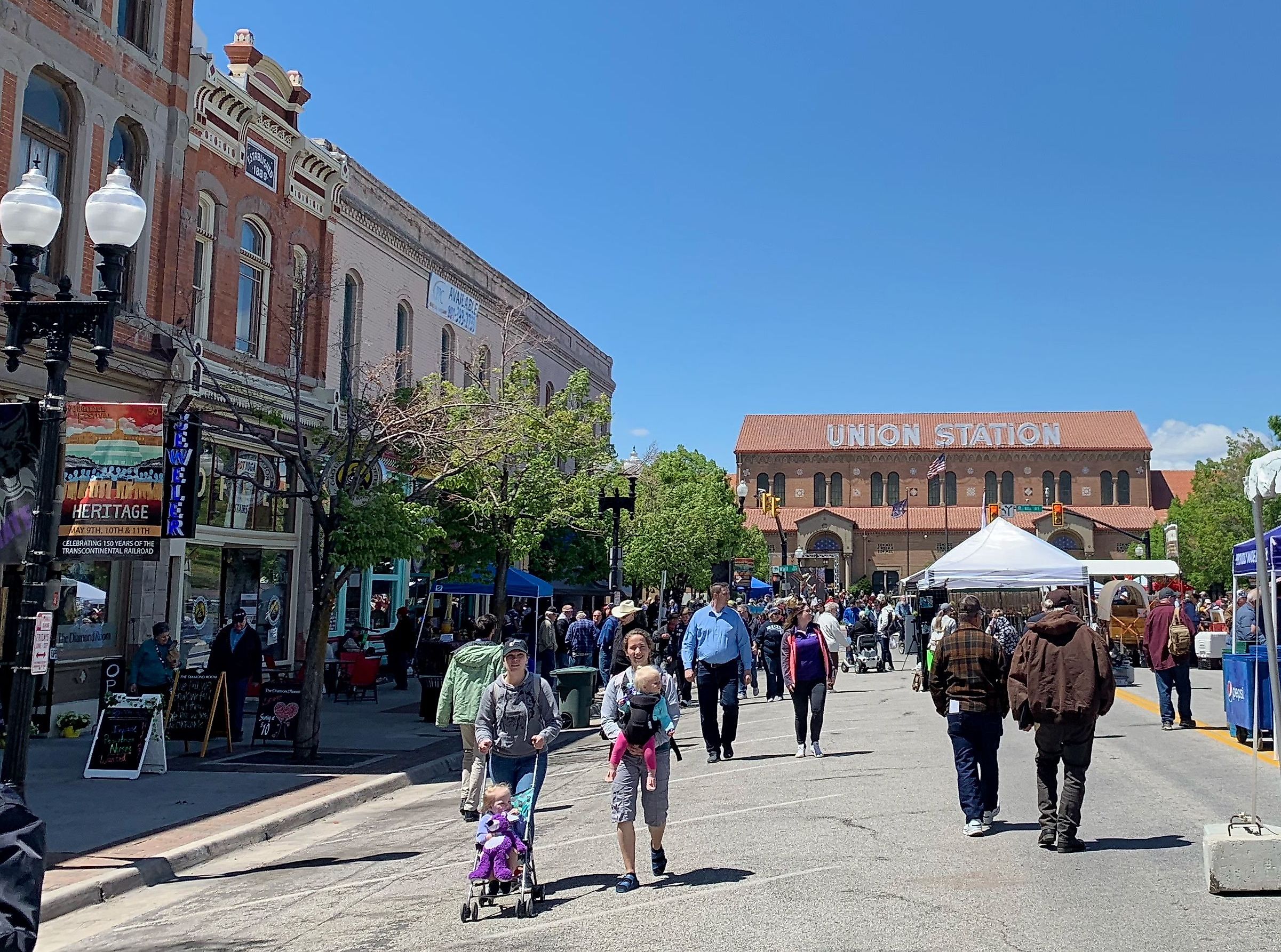 8 Oldest Founded Towns To Visit In Utah
Admitted to the Union in 1896, the State of Utah is indeed one of the most fascinating and historic places to visit in America. With its unique indigenous past and very special Mormon religious culture, the "Beehive State" is undoubtedly a place of great intrigue. For the history lover, Utah most certainly delivers, and any visitor here will not want to miss some of the State's oldest towns. 
Ogden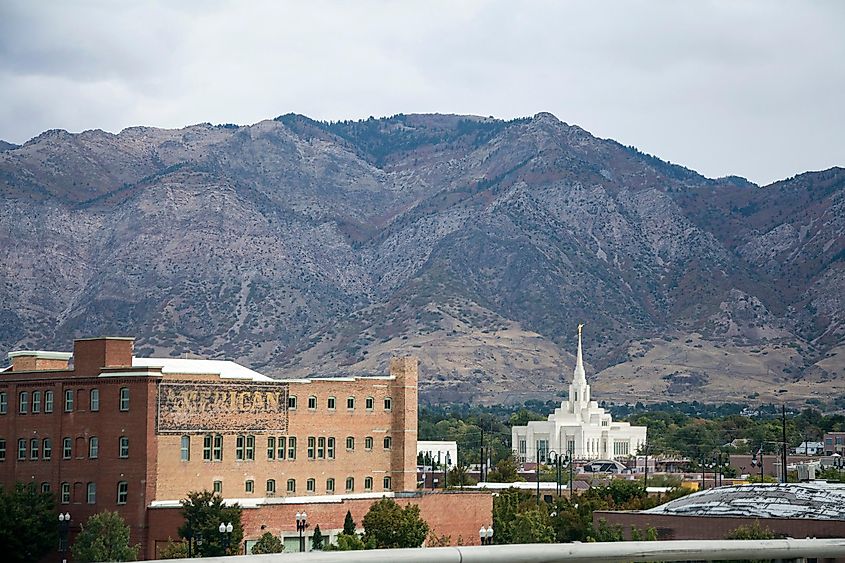 First settled back in 1844, the town of Ogden was the first permanent settlement of the then Utah Territory. Today it boasts a population of just over 87,000 residents and is the State's eight largest metropolis. Indeed this historic town offers loads of old world charm, and visitors can explore several historic district and a number of well preserved 19th century buildings and landmarks. And with an assortment of great local shops, galleries, museums, and restaurants, there is always something interesting to do in Ogden. Meanwhile opportunities to visit the nearby Wasatch Mountains is always an alluring idea, where hiking and biking remain eternally favorite activities.
Cedar City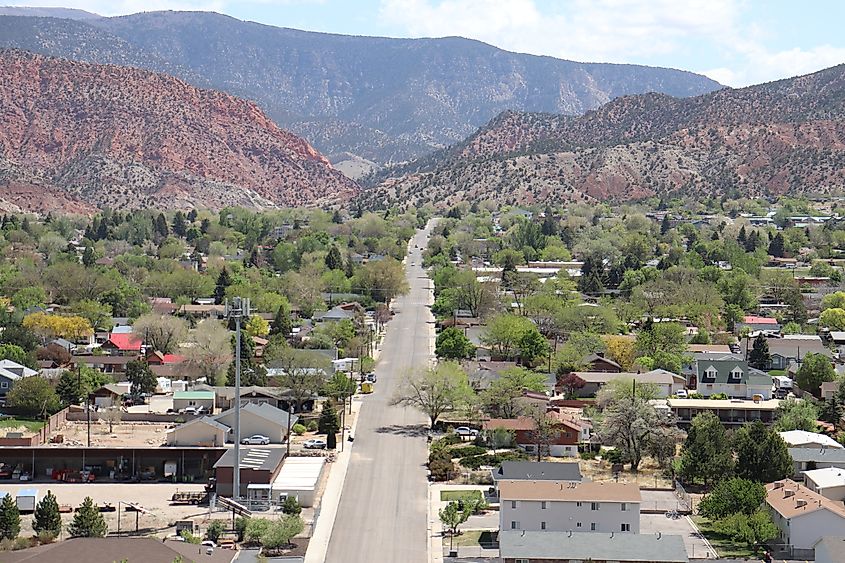 Settled by Mormon Pioneers in 1851, the modern town of Cedar City is home to a population of just over 35,000 inhabitants. Today this historic place maintains its historic charm and is also a great place to discover the beauty of Utah's natural landscape. Located near Zion National Park, Cedar Breaks National Monument and the Bryce Canyon National Park, outdoor adventurists will surely love Cedar City's proximity to these great hiking, biking, and rock climbing havens. And of course within town an assortment of wonderful restaurants, shopping centres, and historic buildings await ready to reveal why this Utah town is one of the State's best destinations.
Provo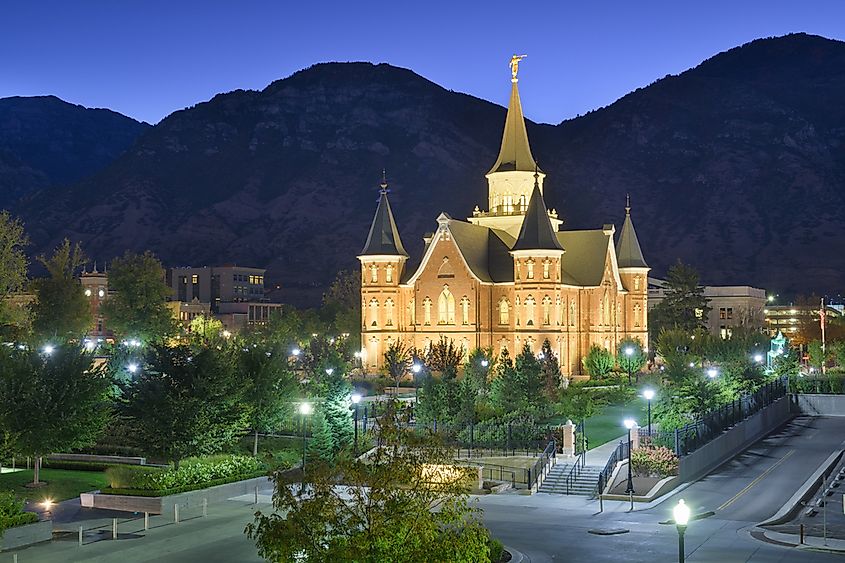 Utah's fourth largest town, Provo was established back in 1849 and today boasts a population of just over 115,000 residents. Seat of Utah County, Provo is also the home of Brigham Young University (1875) and maintains strong Mormon ties that are reflected in much of the town's conservative leanings, including closed businesses on Sundays. With a number of beautiful Mormon style buildings and temples to explore, fascinating museums highlighting the region's history, and the university's campus, there is always a picturesque sight to behold while in Provo. In addition visitors can stop by the nearby Bridal Veil Falls and the superb Timpanogos Caves for a taste of some of Utah's most exquisite natural treasures.
Bountiful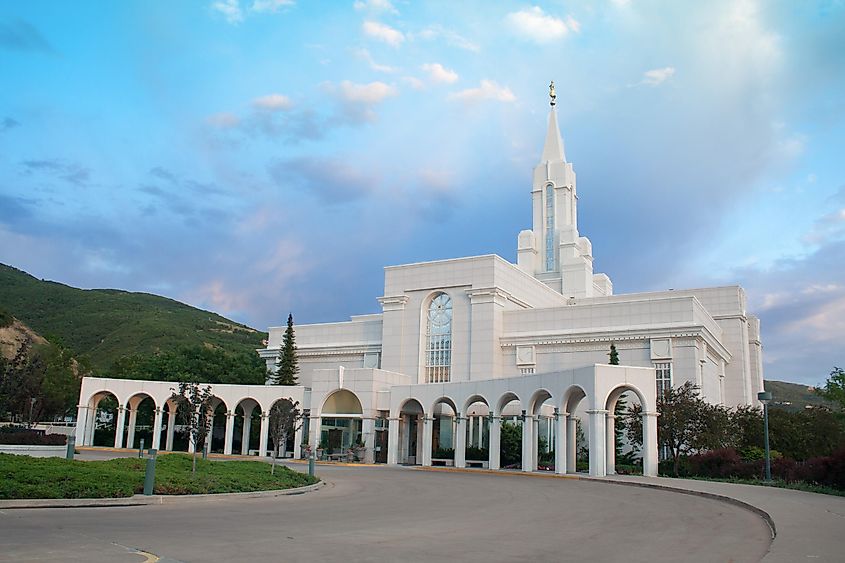 Another early Mormon settlement, the town of Bountiful was established back in 1847. Today this Davis County town boasts a population of just under 44,000 inhabitants, a majority of which are active members of the Church of Jesus Christ of Latter Day Saints. Just a short 12 miles north of Salt Lake City, Bountiful is too filled with unique Mormon style architecture and temples all while surrounded by the beauty that is the Wasatch Mountain range. In addition at the nearby Mueller Park Canyon, several beautiful biking and hiking trails are popular while camping sites remain a perennial favorite. Indeed for a pleasing snapshot of early Utah with the stunning framing of exquisite nature, the town of Bountiful surely lives up to its name.  
Springville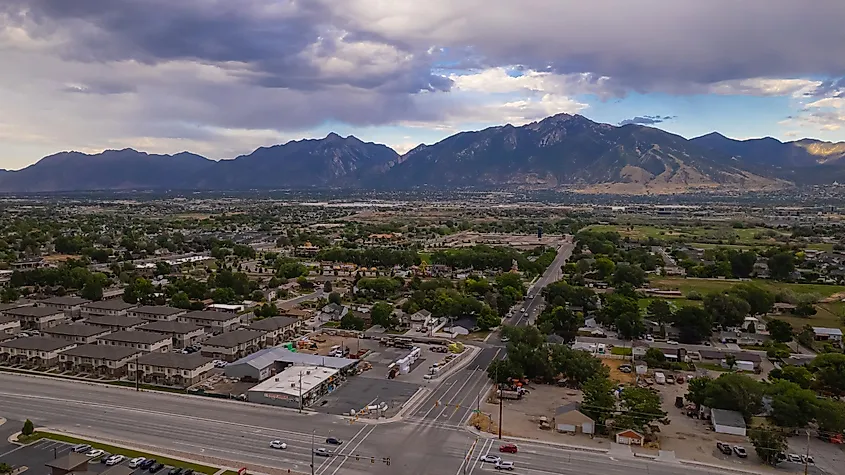 Also known as "Art City" for its vibrant artistic community and numerous galleries, the town of Springville was formally established in 1850. Just six miles south of Provo, this town of just over 35,000 residents was originally founded by eight Mormon pioneer families that included the famed Church leader Brigham Young. Also framed by the stunning Wasatch Mountains, Springville is a pleasant town where visitors can find an assortment of historic buildings, fascinating galleries (including the Springville Museum of Art opened in 1936) and loads of welcoming hospitality. Enjoy such public events like the Art City Days, Springville World Folk Fest, and the Indian Festival of Utah, each celebrating the contributions of local artists and the diverse cultural groups that call the region home.
Layton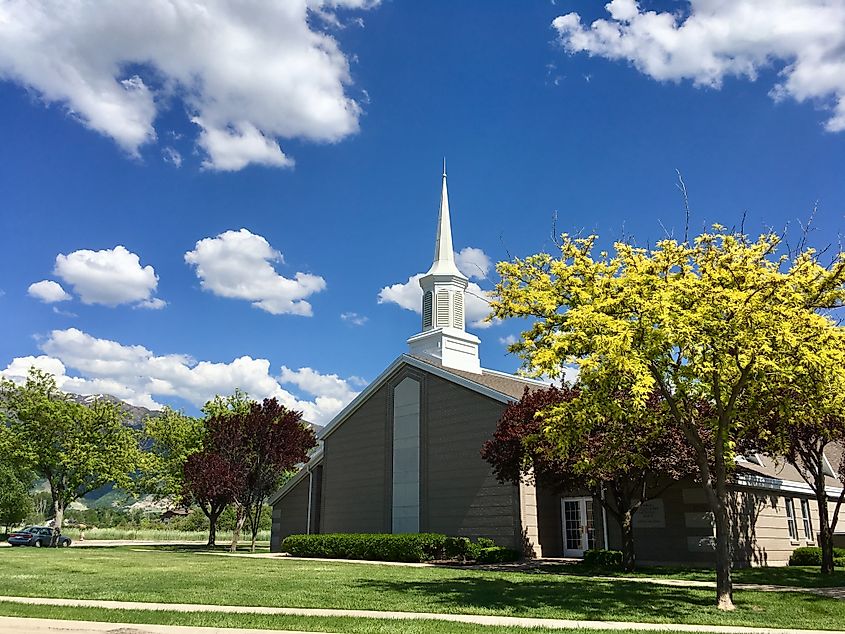 Layton was settled in the 1850s, and today with a population of nearly 85,000 inhabitants ranks as Utah's ninth largest city. Conveniently located just some 25 miles north of Salt Lake City, Layton is a regional economic hub with large hospital facilities, the Hill Air Force Base, and the Layton Hills Mall. Visitors can also enjoy the aptly named "Restaurant Row", where several well known food chains can all be found along a one mile stretch. Meanwhile at the nearby Adams Canyon, beautiful hiking and biking trails can be found, while various bird species and native plants can also be observed. And of course a number of great little shops, galleries, and unique Mormon style buildings fill out the surroundings for a most memorable Utah sojourn.
Farmington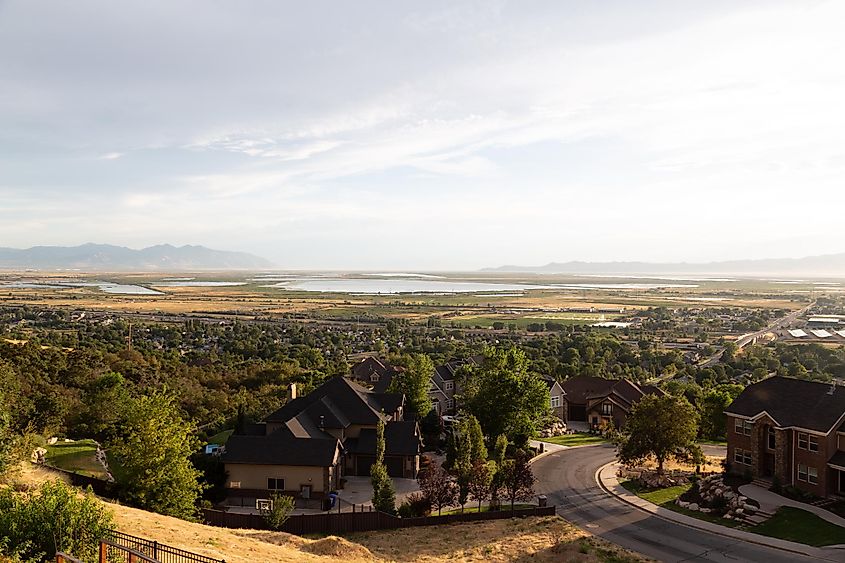 Seat of Davis County, Farmington was settled in 1847 and today is the home to just under 25,000 people. Like many early 19th century Utah settlements, Farmington was founded by Mormon pioneers, and it continues to have a prominent faith community reflected in its local architecture and small town conservative values. Framed by the Great Salt Lake and the Wasatch Mountains, Farmington experiences cool winters and hot summers, with mountain breezes and light snow fall common throughout the year.
Besides the town's assortment of great local restaurants, shops, and galleries, visitors will also particularly enjoy the S&S Shortline Railroad Park and Museum and its impressive collection of vintage locomotives and other rail items. And of course a ride on the Lagoon Roller Coaster, a classic wooden ride built in 1954 is sure to create a thrill unlike any other!
Lehi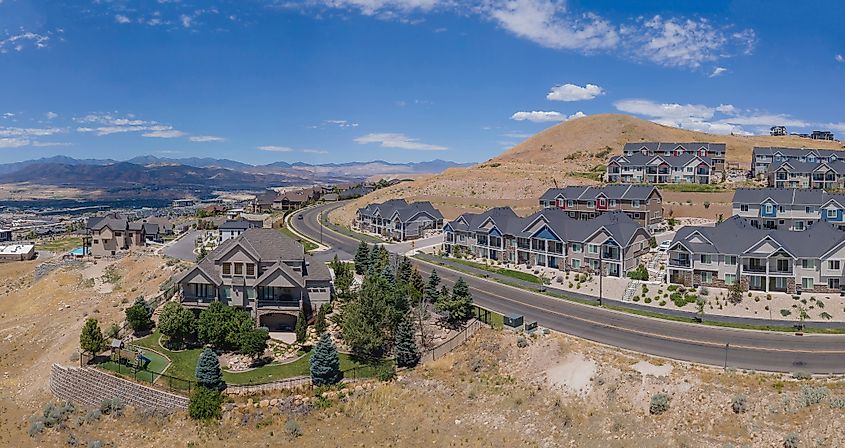 Named for the Prophet Lehi of the Book of Mormon, this historic town was first incorporated in 1852 and today is home to nearly 76,000 residents. Some 30 miles south of Salt Lake City, Lehi offers its guests and inhabitants loads of historic intrigue amidst a modern day setting, making it a perfect place to visit and perhaps even live. Explore such landmarks like the Lehi Roller Mills constructed in 1906, Thanksgiving Point garden and museum complex, and the Hutchings Museum, among other listings on the National Register of Historic Places. And with comfortable access to high quality and modern day amenities, this town really stands out as a wonderful place to experience some of Utah's best history, nature, and 21st century future.
One of the United States' most unique and historically significant places, the State of Utah is a place where any lover of America will surely not want to miss. With its special Mormon heritage, indigenous history, and stunning mountain geography, Utah and its historic towns are exceptional places of discovery for all. From the Mormon settlement of Provo to the stunning framing of the Wasatch Mountains in Bountiful, Utah's oldest historic towns are testaments to the grandeur of the spirit of the West and the endless opportunities afforded to those who choose to call it home.