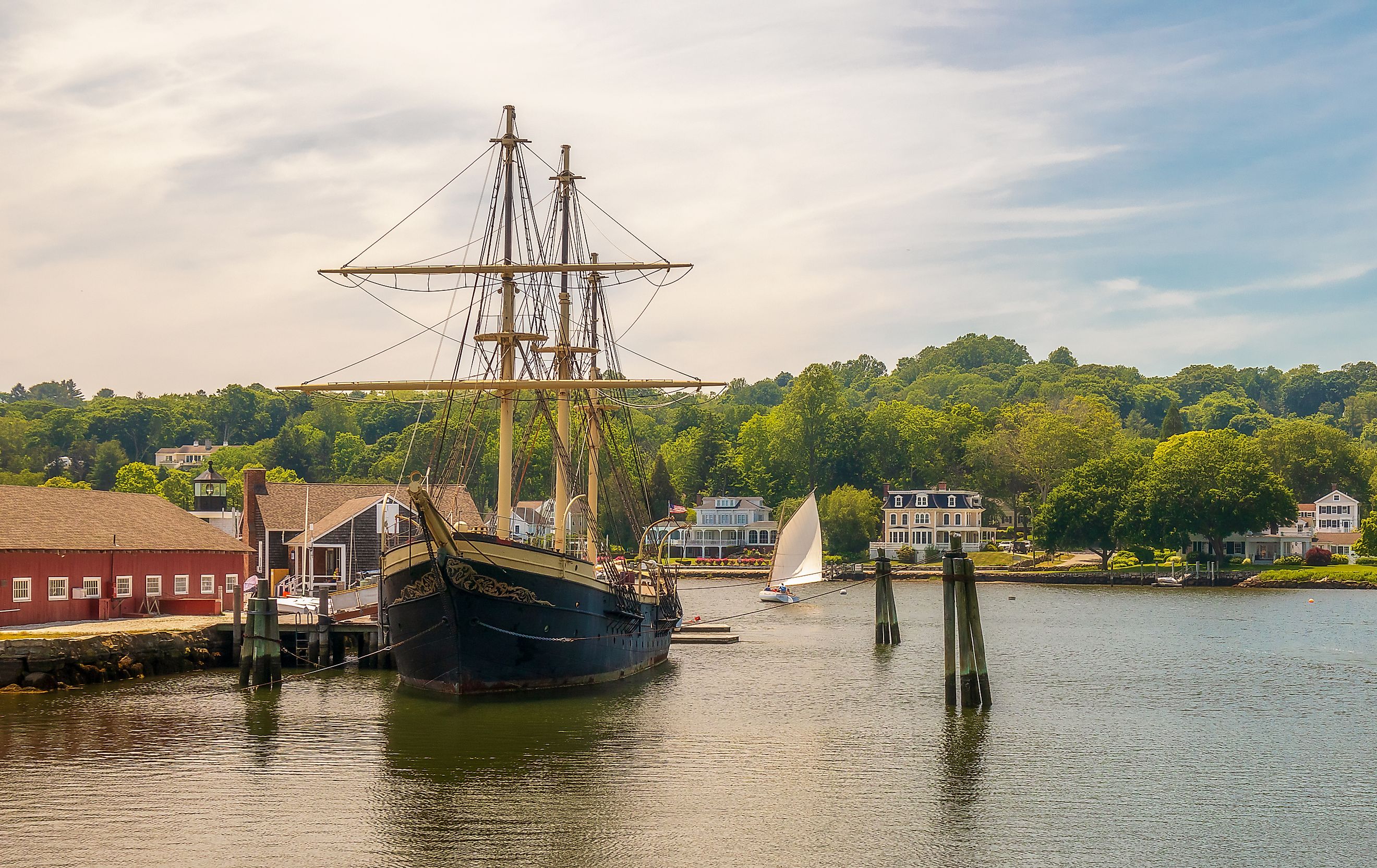 8 of the Friendliest Towns on the Atlantic Coast
The Atlantic Coast, notably its New England towns, is home to states that were first-contact points between Europeans and Indigenous peoples, giving the region a unique historical richness. With forests and port towns in the north, while the south is home to beach towns and unique island communities, the Atlantic coast is one of a kind and home to many must-visit towns no tourist should skip over with astounding natural beauty such as the Mystic River, the Gulf of Mexico, The Cranberry Islands, Frenchmen Bay, and beyond.
Narraganset, Rhode Island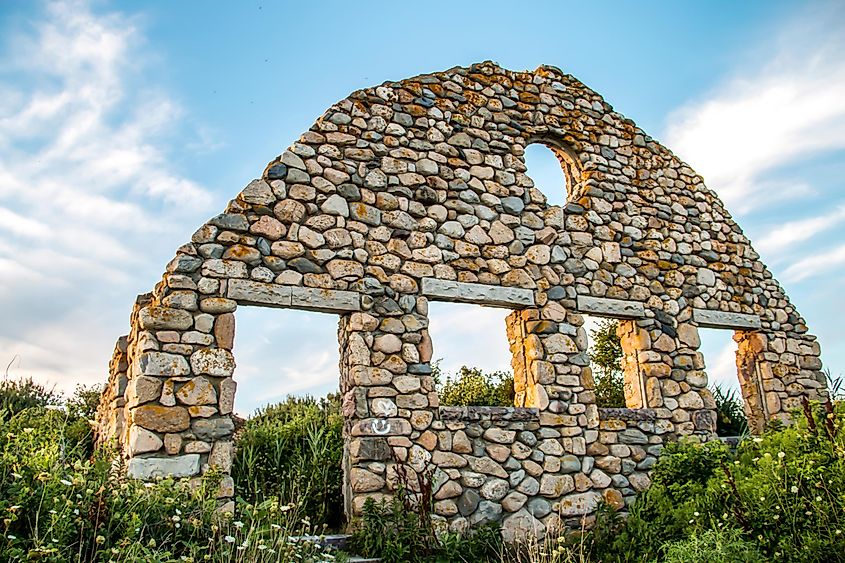 In the stunning Washington County in the underrated oceanside state of Rhode Island, Narraganset is a friendly and vibrant midsize town that has become a Rhode Island and East Coast Staple. Explore captivating landmarks like the iconic Point Judith Lighthouse, where visitors from all corners are warmly welcomed by the friendly locals who contribute to the community's charm. Narraganset has an expansive and interesting indigenous history, including the Narraganset peoples, meaning "People of the Small Point," a geographical indicator of the town's location. Despite being highly respected by historical figures such as Roger Williams, indigenous land defenses at the time were eventually defeated until investors could consummate the historic Pettaquamscutt and Atherton purchases from the Narragansett people, creating what is now the town of Narragansett.
Yarmouth, Massachusetts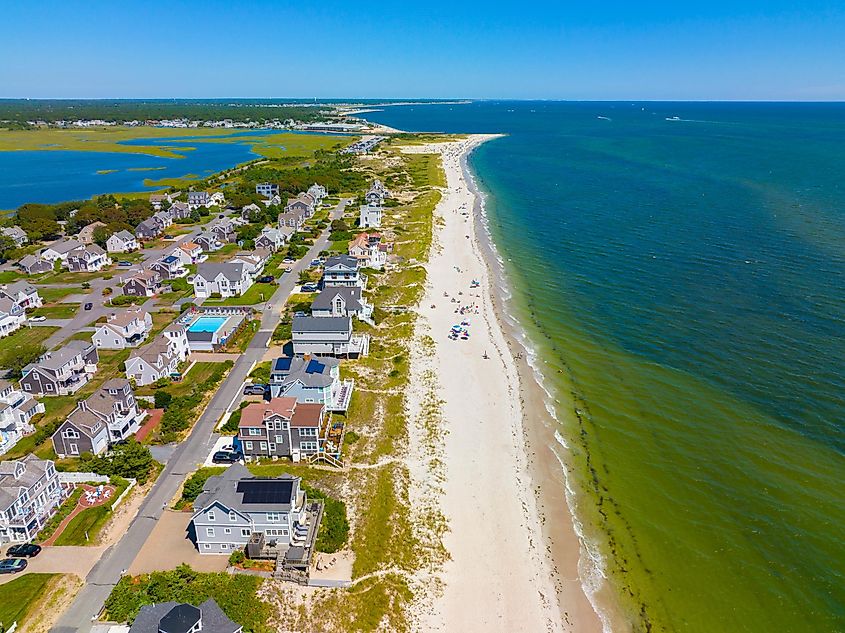 It has an enchanting coastline, blessed by the expansive Atlantic Ocean, carrying a plethora of beauty and complex history, which draws in visitors from all over. Being a mid-sized city of 25,000 residents, Yarmouth is the best of both worlds, a vessel of a vibrant community paired with the tranquillity of nature. The region was initially inhabited by the Wampanoag people, an Algonquin group that has lived here for thousands of years and was among the first tribes to encounter European colonists. Yarmouth also has a history that involves pirates, which may be explored and observed at the Whydah Pirate Museum. After a day of indulging in Wampanoag, Colonial, and pirate history, head over for a euphoric walk along the pristine seagull beach.
Bar Harbor, Maine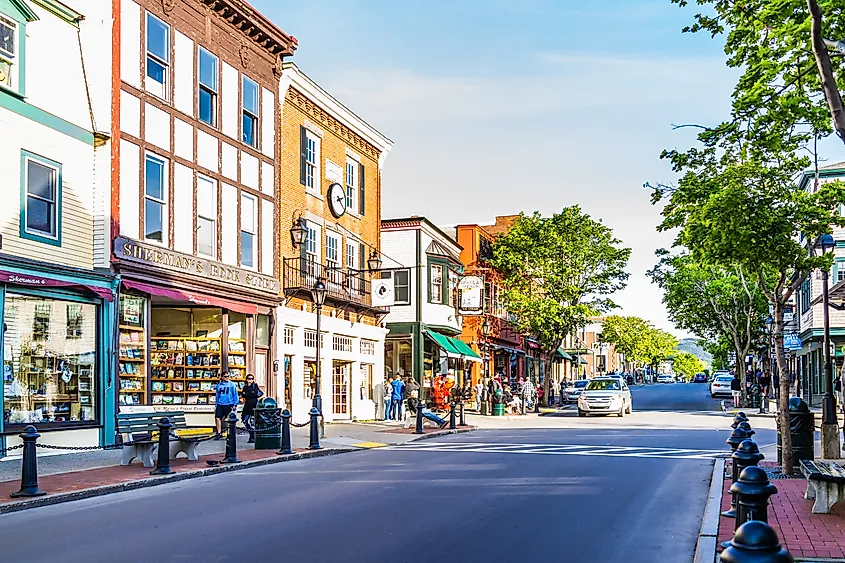 In the picturesque northeastern state of Maine, Bar Harbor boasts stunning blue waters that are a hit among swimmers and boaters alike. Take a tranquil walk through the one-in-a-million Acadia Natural Park, named after the former French colony and the type of forest found in New England and New York State in the Northeastern United States, and Quebec and the Maritime Provinces of Eastern Canada. This stunning park is graced with mature trees of various species, such as white pine, sugar maple, and beyond. Many of the park is located on Maine's Mount Desert Island. Other scenic spots include the iconic Thunder Hole and the gorgeous Cadillac Mountain.
Montauk, New York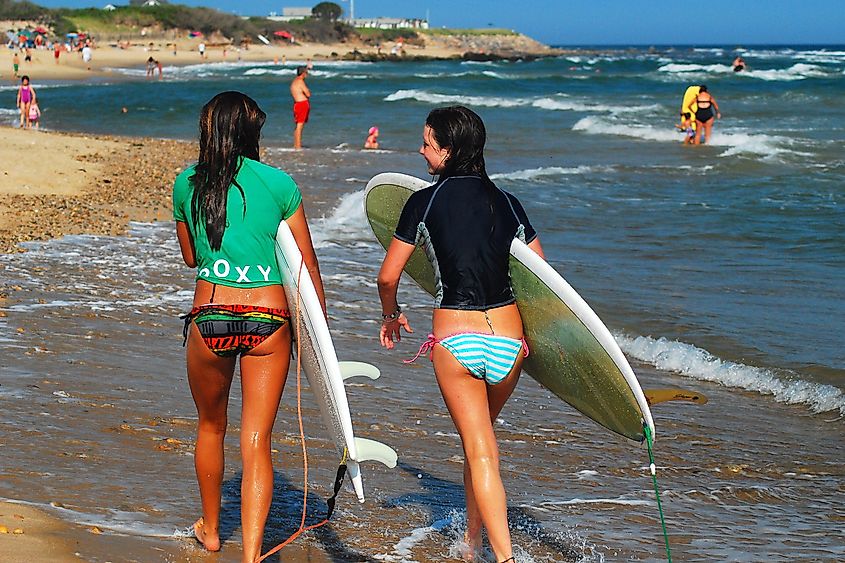 Montauk, New York, is a scenic village with a population of just over 4,000. It may be small, but it is eager to please tourists new to the community. May visitors travel from all over to enjoy landmarks such as Montauk Point Lighthouse, Camper Hero State Park, and Hither Hills State Park. Enjoy a scenic horseback ride along trails as the sun sets, casting its warm glow on the coastline. At the end of the Long Island peninsula, Montauk makes for the perfect getaway for New Yorkers. Montauk has also gained fame from being the location of the alleged experiments and the mysterious monster. Montauk is home to a deep history, being the location of captivating museums, one of which possesses historical documents signed by George Washington and displayed in Montauk Point Lighthouse.
Cape May, New Jersey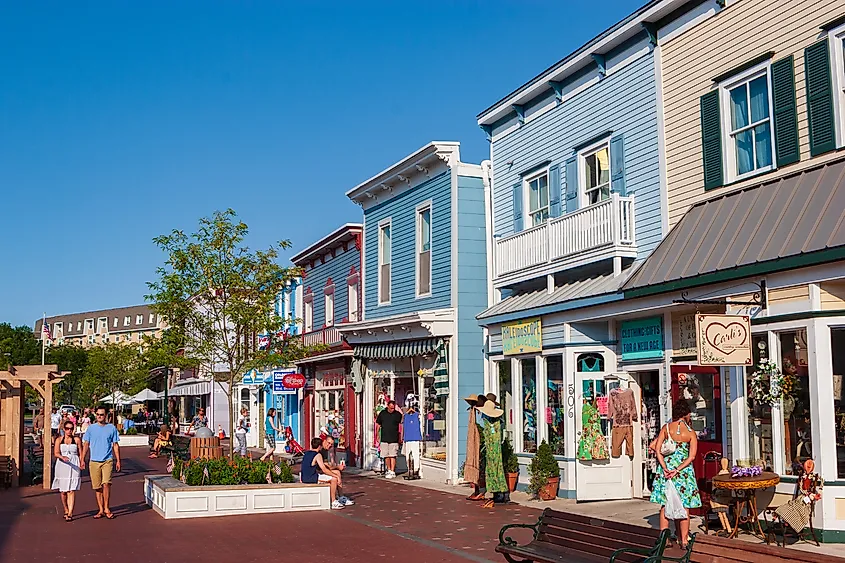 In Cape May, visitors will find a beautiful seaside resort at the tip of southern New Jersey's Cape May Peninsula. Cape May is a friendly, safe, and aesthetically pleasing town in the underrated state of New Jersey, settled along the beloved Atlantic Coast of the U.S. One key attribute that is admired by many is the historic architecture of the town, preserved since the Victorian era. The Delaware Bay is an integral part of the town, providing the region with loads of intriguing history and industries that take place within the bay, such as boating, seafood, and more. With beautiful waters comes incredible nature, which can be admired via sunset cruises and dolphin watching!
Nags Head, North Carolina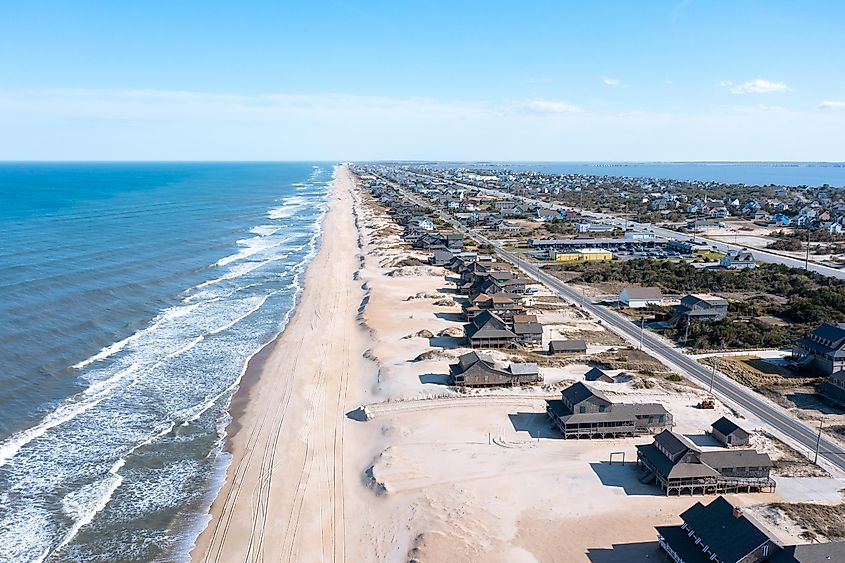 One of the most popular tourist destinations in the impeccable Outer Banks is the small town of Nags Head in the popular tourist destination of the Outer Banks barrier islands. Whether sunbathing while laying upon soft sands at Jockey's Ridge State Park or exploring the adventurous Bodie Island, Nags Head is the place to be! Lovers of the arts will be pleased to discover the seaside art gallery, an eclectic collection of local art from the surrounding areas of the outer banks. This amazing art gallery captures the beauty and warmth of the Outer Banks communities with one-of-a-kind art pieces for visitors and locals to enjoy.
Siesta Key, Florida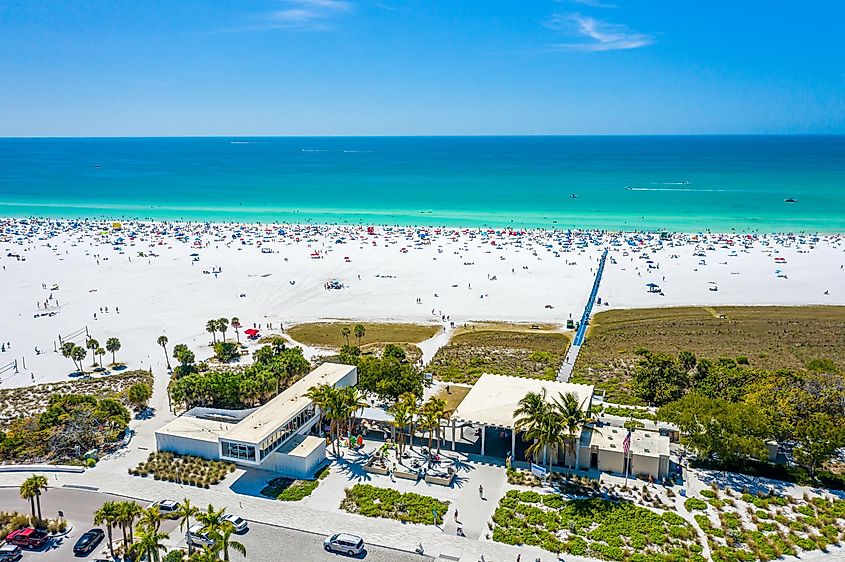 Admired all over for this friendly small town's soft sandy beaches, found on the sunny barrier island in the Gulf of Mexico known as Siesta Key. This vibrant beach community is adored for unique shops, cafes, sandy beaches, and perfect weather. Visitors flock to this fun yet dually relaxing destination for attractions such as Siesta Beach and Point of Rocks, a spectacular natural assembly of limestone rock outcroppings surrounding beautiful tidal pools and coral reefs. Watersports are all the rage in Siesta Key, particularly at popular spots like Turtle Beach, Crescent Beach, and Sarasota Beach, among other Gulf Coast gems. The one-of-a-kind shores in Siesta Key are beyond special due to their white quartz sands, which unquestionably complement the Gulf of Mexico's sparkling, turquoise waters, perfect for swimming. With a crime rate 65% lower than the national average, Siesta Key is as safe as possible, home to a kind and warm community, welcoming visitors of all kinds.
Mystic, Connecticut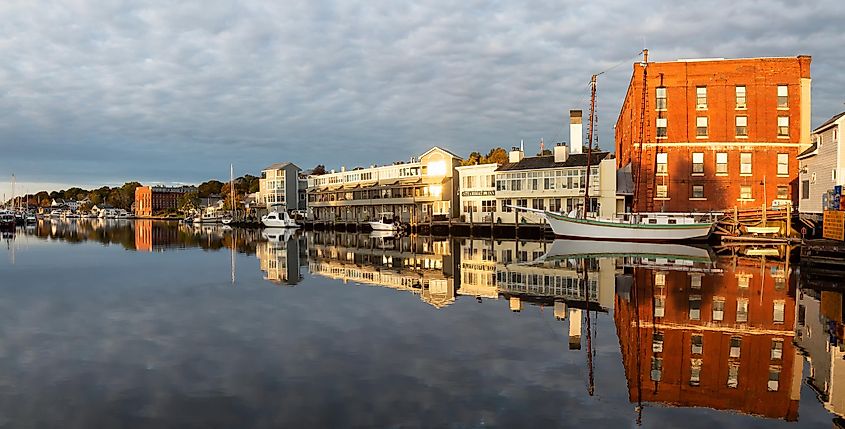 The beautiful town of Mystic in the historic and friendly state of southeast Connecticut has been a significant Connecticut seaport with over 600 ships built over 135 years starting in 1784, fueling a seaside economy. With just under 5,000 residents in this small yet charming community, Mystic is home to warm and welcoming people who open their arms to tourists and visitors from all over. Straddling the east and west banks of the Mystic River estuary, this seaside village has been economically prosperous and home to the indigenous Pequot people for centuries. 
Final Thoughts: The Atlantic Coast's Unmissable Gems
Undoubtedly, the Atlantic Coast is a haven of scenic coastlines, rich history, diverse culture, and welcoming small towns that thrive on visitors' energy and economic influx. These splendid towns are accompanied by low crime rates and educational yet exciting landmarks, which vary from north to south. Whether you're visiting a New England port town or a vibrant small beach town in Florida, the Atlantic coast harbors a variety of fun experiences for visitors of all ages to enjoy to the fullest.