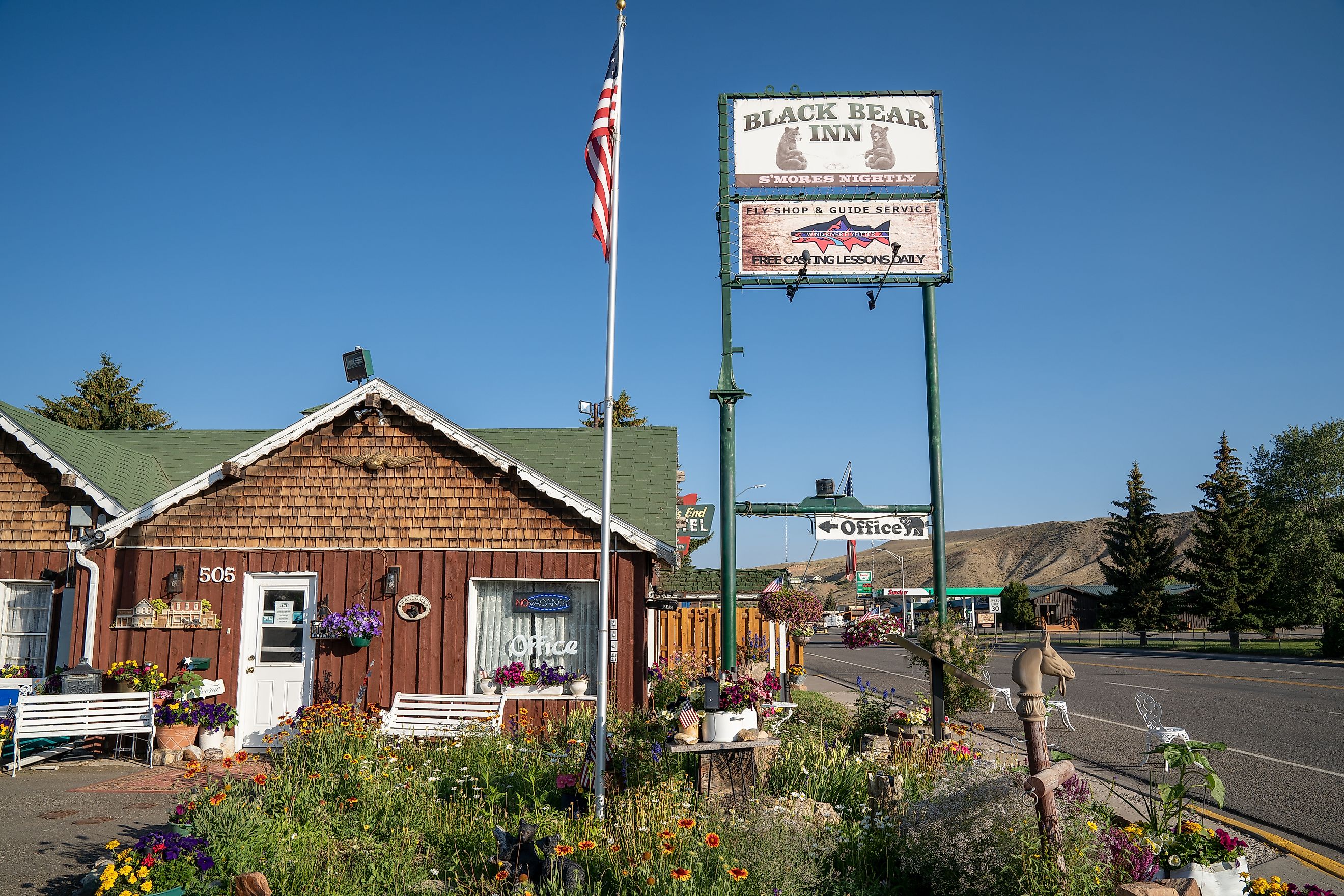 8 Of The Friendliest Towns In Wyoming
The "Cowboy State" of Wyoming is a sparse place of rich natural beauty and fascinating human history that any lover of America will surely want to experience. Indeed despite its population of only 577,000 State wide (the nation's least populous), Wyoming has plenty to offer those who choose to visit. From stunning valley views, Rocky Mountain panoramas, and vast plains, the State's natural wonder is only accentuated by its friendly and charming towns. Here intriguing stories of the Old West couple with very special ambience to make any trip out to Wyoming surely a most memorable one.
Ten Sleep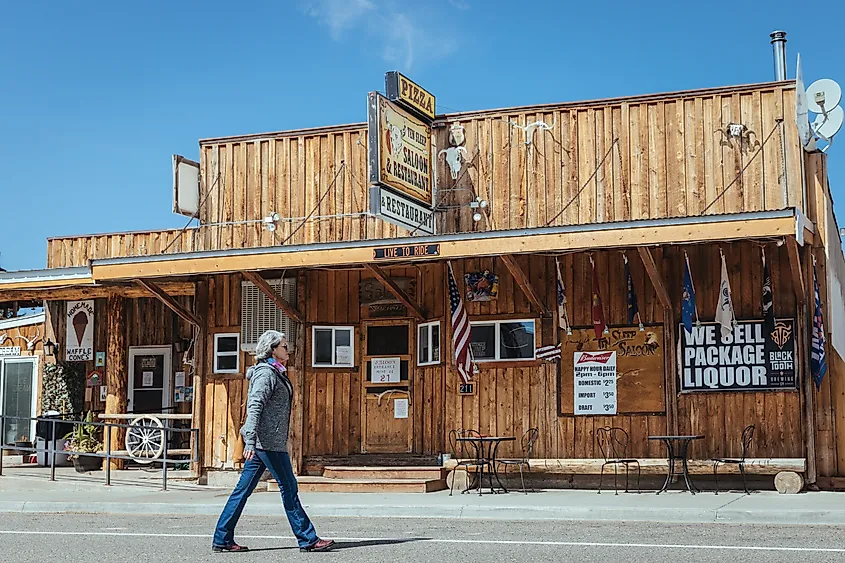 Although it has a population of just 206 permanent residents, the charming town of Ten Sleep is indeed a great place to discover some of Wyoming's greatest natural treasures. Situated within the foothills of the Bighorn Mountains, many opportunities for camping, mountain biking, fishing, rock climbing and even horseback riding can be enjoyed here, where hot summer temperatures are always the norm. Meanwhile an assortment of cute cafes and souvenir shops highlight the town's welcoming hospitality, while local ranchers bring an authentic slice of the Old West lifestyle into the 21st century for a most special visit for any tourist.
Dubois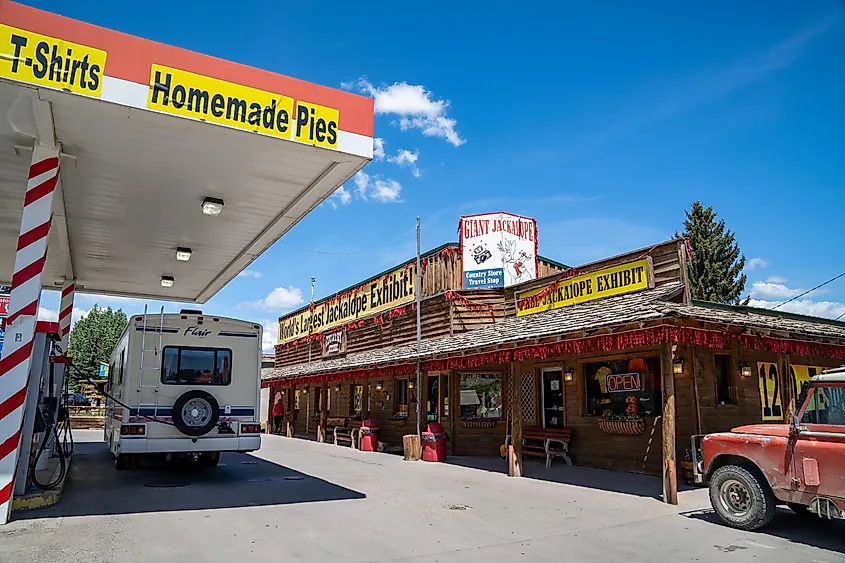 Situated in Fremont County, the town of Dubois is beautifully located on the banks of the Wind River. Home to a population of just some 911 residents, this charming place offers mild winter and hot summer temperatures and is stunningly framed by the Absaroka Mountains. Indeed visitors can enjoy plenty of outdoor activities in and around Dubois like camping, biking, and rock climbing.
Stop by the National Bighorn Sheep Interpretive Center for closer encounters with the area's geologic wonders, while a fascinating look at the town's historic growth can be appreciated at the Dubois Museum. And with its nickname as the place "Where Real Cowboys Work and Play", a great variety of small diners, boutique shops, and warm hospitality make Dubois a most charming, friendly, and uniquely Western place to discover.
Buffalo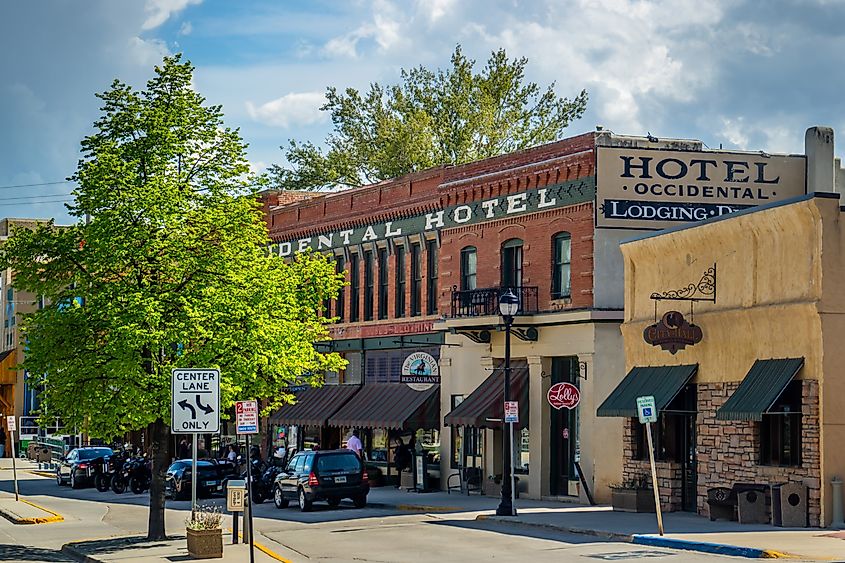 Seat of Johnson County, the town of Buffalo is located right at the foot of the beautiful Bighorn Mountains and is conveniently located at the midway point between Yellowstone National Park and Mount Rushmore. Home to a population of just over 4,400 inhabitants, Buffalo is a picturesque town with a robust local economy which includes methane production, agriculture, and tourism. In addition to its prime location for the previously mentioned landmarks of Yellowstone and Mount Rushmore, in its own right Buffalo is too a pleasant and friendly place to discover. Stroll through the historic district and its many 19th century buildings or simply take in the number of cute diners, cafes, and quaint boutique stores all around. Indeed the charm and hospitality of Buffalo make it a great Wyoming destination to discover for the curious visitor of any age.
Jackson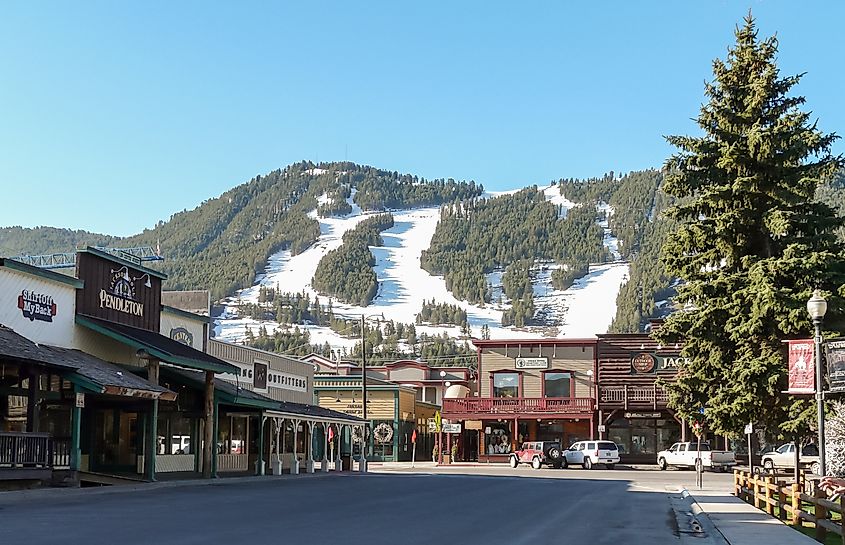 The seat of Teton County, the town of Jackson can trace its settler history back to the 1890s, and today is home to a population of just over 10,000 inhabitants. A popular all season tourist attraction, the town is located in the beautiful Jackson Hole Mountain Valley and is a great place to enjoy activities throughout the year. Enjoy the proximity to Yellowstone National Park just a short drive away or take in the wonders of the Grand Teton National Park, where stunning valley views and picturesque mountains panoramas make for exquisite memories. Meanwhile alpine enthusiasts will love such nearby ski resorts like Snow King and Jackson Hole Mountains, where tourists from across the nation visit every year.
And of course an assortment of local businesses, restaurants, shopping outlets, and more can be found in Jackson. Here friendly hospitality and genuine Western charm are always on hand. In addition the Grand Teton Music Festival is not to be missed, where some of the very best in classical symphonic music delights all ages.
Lovell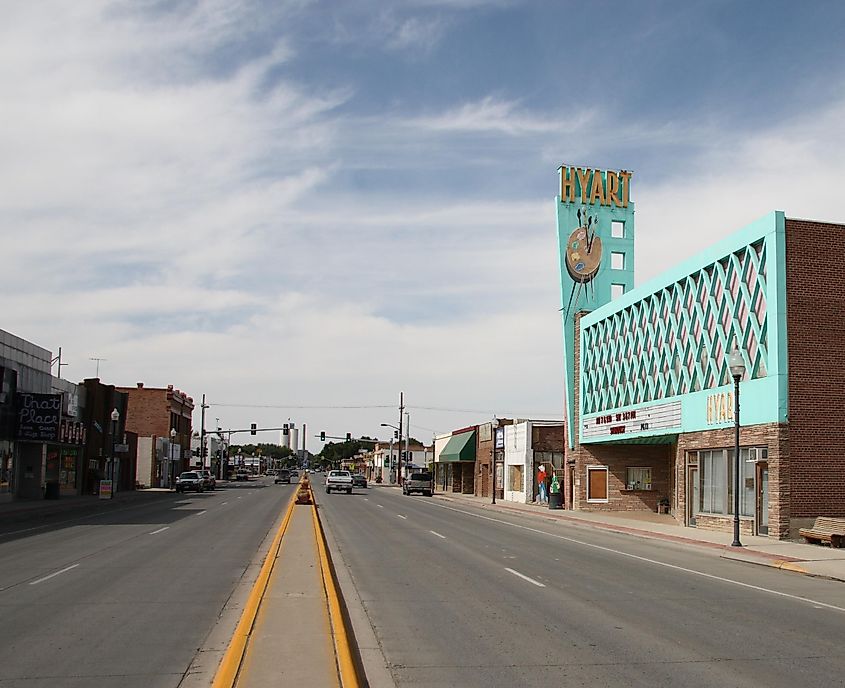 Renowned for its abundant rose gardens, Lovell is lovingly known as the "Rose City". Indeed with its lovely atmosphere and fragrant surroundings, this town of just over 2,000 residents is a great place to discover some of Wyoming's most charming rustic beauty. A popular destination for outdoor activities, visitors can enjoy such places like the Bighorn Mountains, the Shoshone River, Porcupine Falls, and the most unique Pryor Mountain Wild Horse Range. And with a number of welcoming locally run diners and other boutique shops found all around, a warm smile is never far away in this most calming and beautiful Wyoming town.
Cody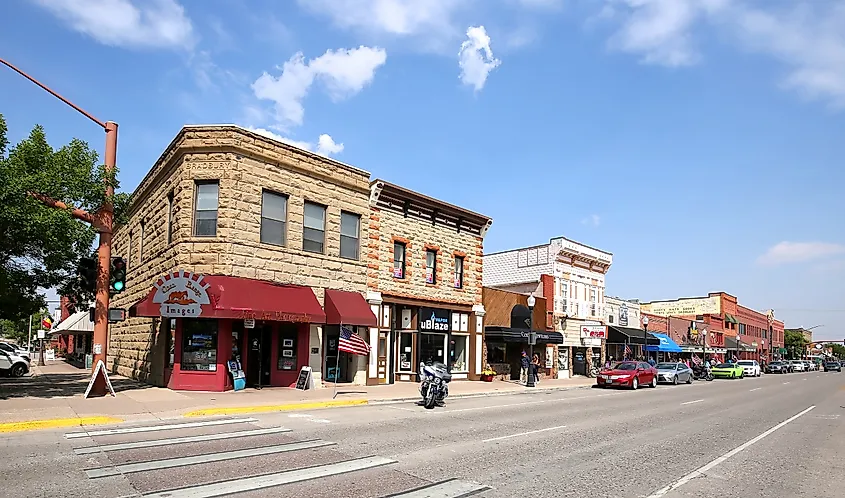 Just under an hour's drive from Lovell, the lovely town of Cody was founded in 1896. Named for the legendary cowboy and frontiersman "Buffalo" Bill Cody (who also helped establish the town), this modern town in Park County is home to a population of just over 10,000. Conveniently located near Yellowstone National Park, Cody is indeed a place of genuine Old West intrigue. Spend an afternoon at the Old Town Trail where recreated 19th century buildings creates a real sense of going back in time.
Meanwhile at the Buffalo Bill Museum sheds fascinating insight into this important American pioneer and his role in the growth of the West. And of course with hot summer weather and alluring mountain vistas never far away, Cody is truly one of Wyoming's most special places always ready to delight the young and old.
Sheridan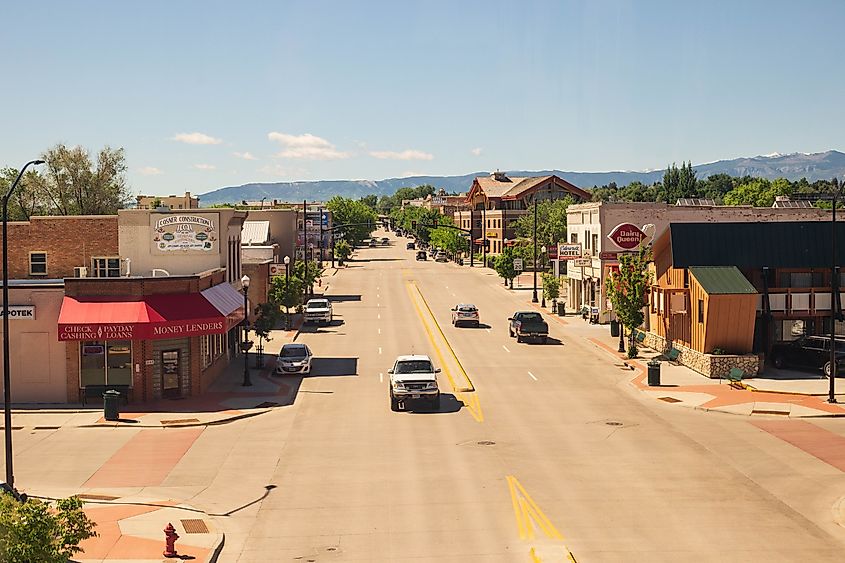 Surrounded by stunning views of the Bighorn Mountains, Sheridan is indeed a place of natural splendor. Home to just under 18,000 residents, this charming mountain town offers wonderful opportunities for an assortment of fun outdoor activities. One can enjoy fishing, biking, rock climbing, and camping in the area, while spending time at a local dude ranch gives one a real immersive experience into the cowboy lifestyle. In addition plenty of great Western style eateries and shops warmly celebrate the State's rodeo culture, while several beautiful buildings are listed on the National Register of Historic Places. Sheridan is then surely one of the most friendly and captivating places to visit in the entire "Cowboy State" no matter what age.
Lander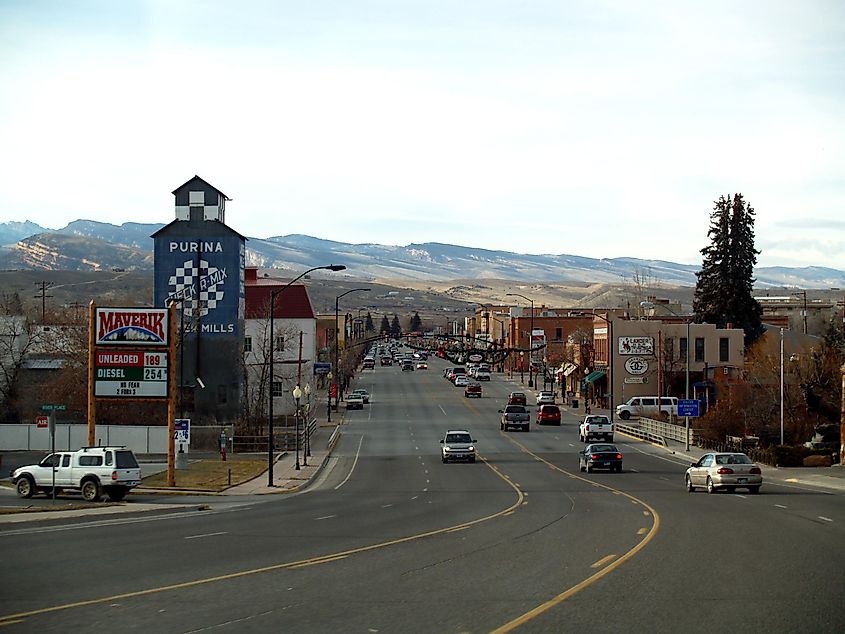 Hot summers and warm winters characterize the town of Lander, where just over 7,500 people call home. Seat of Fremont County, Lander is situated along the Popo Agie River and very near the Sinks Canyon State Park and the Wind River Mountains, where some of Wyoming's best natural wonders can be found. Enjoy opportunities for camping, hiking, biking, rock climbing and fishing in these picturesque mountain areas, while in town proper loads of fun cultural activities and historic attractions also make Lander a special place. Visit several buildings on the National Register of Historic Places and enjoy events like Wyoming State Winter Fair, the Pioneer Days Parade, and the Lander Brew Festival, amongst many others in this vibrant, welcoming, and friendly small town.
Whether it is stunning mountain vistas, beautiful valley views, or loads of charming cowboy and Old West culture, Wyoming is never short on fun and awe. Indeed the "Cowboy State" and its friendly towns are full of great attraction, ready to welcome visitors of any age and background. From the historic streets of Cody to the scenic views of Jackson, and beyond, these Wyoming destinations are prime examples of small town USA with a most unique flavor of the West. So pack your bags and get ready for intrigue, adventure and plenty of beauty in these wonderful Wyoming treasures.