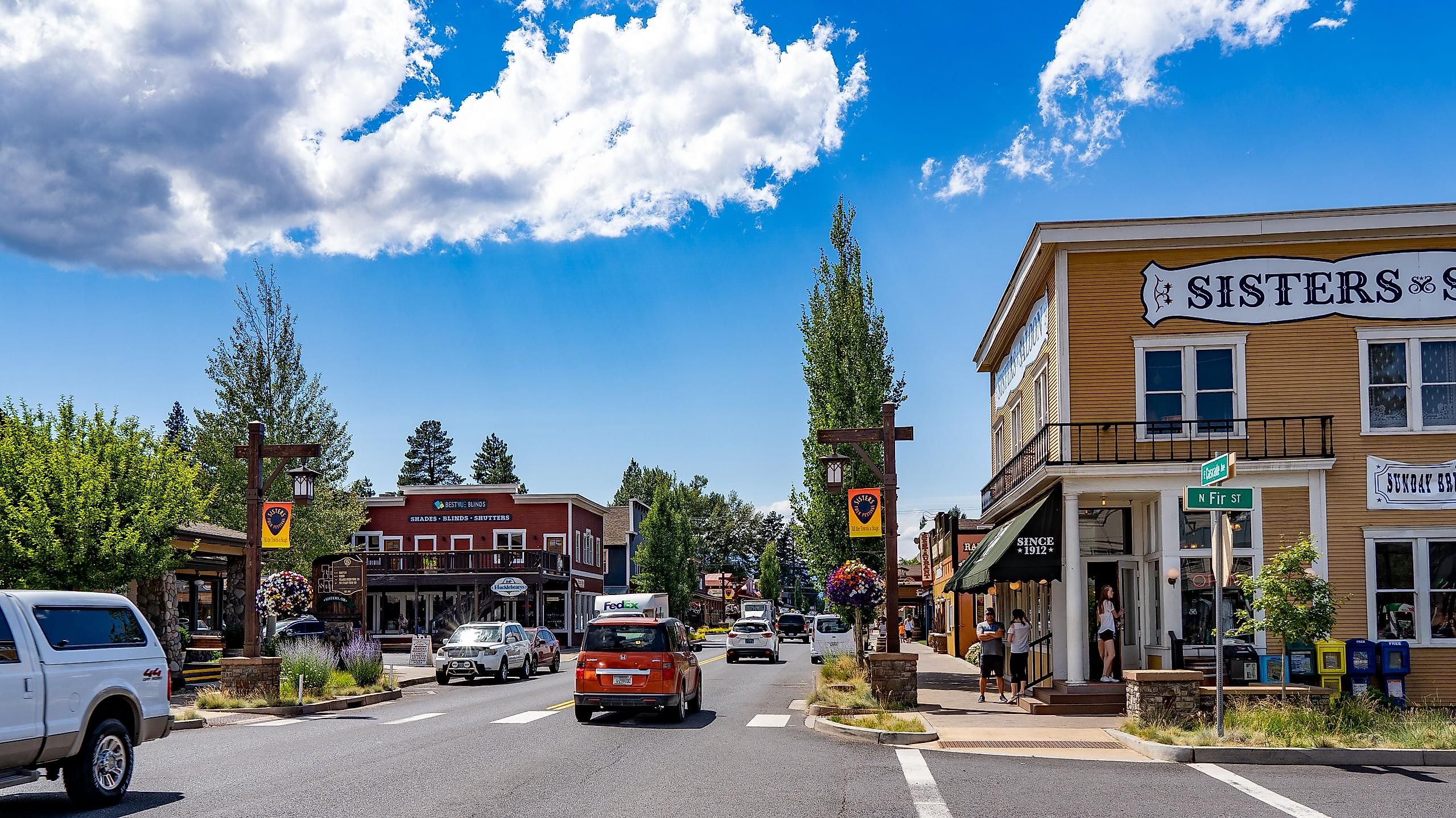 8 of the Friendliest Towns in the Pacific Northwest
Welcome to the Pacific Northwest, a region renowned for its friendly towns, each of which are paired with a flood of history and things-to-do. From the western-themed Sisters in Oregon to the Bavarian-inspired Leavenworth in Washington, each destination captures the essence of Pacific Northwest living. Hiking, wind sports, and theater are some of the most common interests to those who live in the area and for those who visit, but something lies in store for all who give the PNW a chance. At the very least, good company is assured.
Sisters, Oregon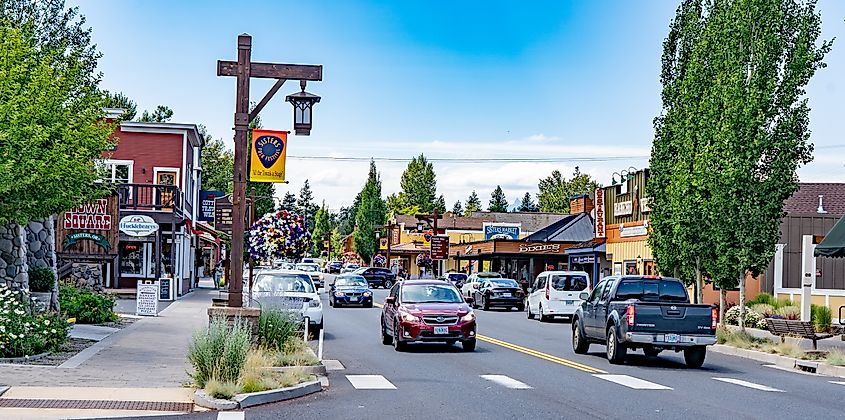 A quaint haven nestled in Deschutes County, Sisters derives its name from the neighboring Three Sisters peaks and sits on the edge of the expansive Deschutes National Forest. Once a thriving logging town, Sisters retains a western-themed charm. Outdoor pursuits, including hiking and fishing, combine with cultural events like the annual folk festival to offer diverse attractions. The stunning natural landscapes of Three Creeks Lake and Sisters Community Park serve as popular spots for both locals and visitors. Sisters also hosts the Sisters Quilt Show, the world's largest outdoor quilt show and sale, and online reviews of the event reveal a trend of gratitude for how welcoming the townsfolk are. A symbol of Sisters' history is the Hotel Sisters building which was constructed in 1912. This property is part of the town's cultural fabric because it is a reminder early 20th-century architecture in the area (although it is now named the Saloon & Ranch Grill). The Peterson Ridge Trail in Sisters is frequented by mountain bikers, which makes sense considering it has over 25 miles of trails with unbeatable views of the Three Sisters and other Cascade peaks.
Leavenworth, Washington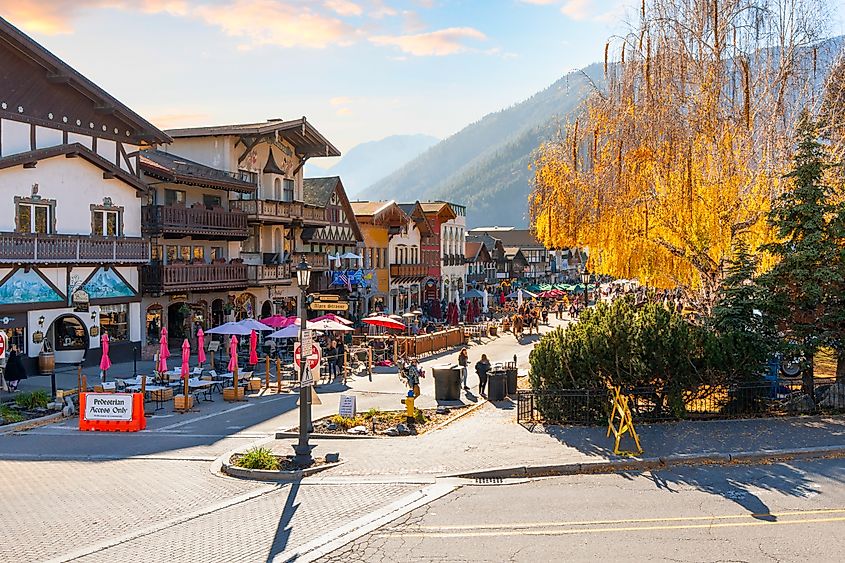 With a population just over 2,000, Leavenworth mimics a small Bavarian village and it is tucked away in the Cascade Mountains beside the Wenatchee River. Leavenworth's transformation into a Bavarian-themed village tells a fascinating story of reinvention and community resilience. The town hums with life throughout the year, with festivals, skiing, and mountain biking among the most popular activities. Waterfront Park and Enchantment Park serve as local green spaces, offering residents and visitors a place to compete on sports fields, or go sledding in the winter. Furthermore, Leavenworth is home to the Nutcracker Museum, displaying thousands of nutcrackers, some dating back centuries. The Leavenworth Summer Theater stages performances in an outdoor alpine setting, offering productions of classics like "The Sound of Music." One of the most anticipated events for the town is the Maifest, an annual spring celebration featuring traditional German music, dance, and food, and the revelry perfectly matches the Bavarian-styled streets.
Cannon Beach, Oregon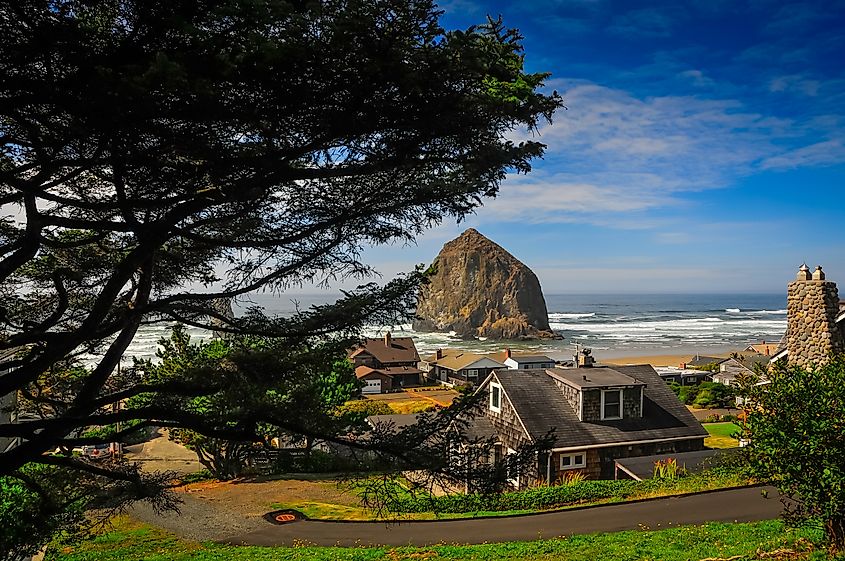 The name of this quaint town comes from an event where a Navy ship 'misplaced' one of its artillery pieces, and it eventually washed up near the town of Elk Creek who then changed their name to something a bit more interesting. The geography of this town really markets itself with ease, featuring beautiful spots such as the monolithic Haystack Rock jutting out of the Pacific Ocean and the sprawling forests skirting the coastline. Historically, Cannon Beach holds significance as a part of the Lewis and Clark expedition, where they encountered a whale that had already been 'picked clean' by indigenous groups. In the modern day, residents and visitors prefer to enjoy local art galleries, beach activities, and hiking trails. For instance, Ecola State Park features a variety of bird species like Warblers and Grosbeaks which are sought after by birdwatchers.
Hood River, Oregon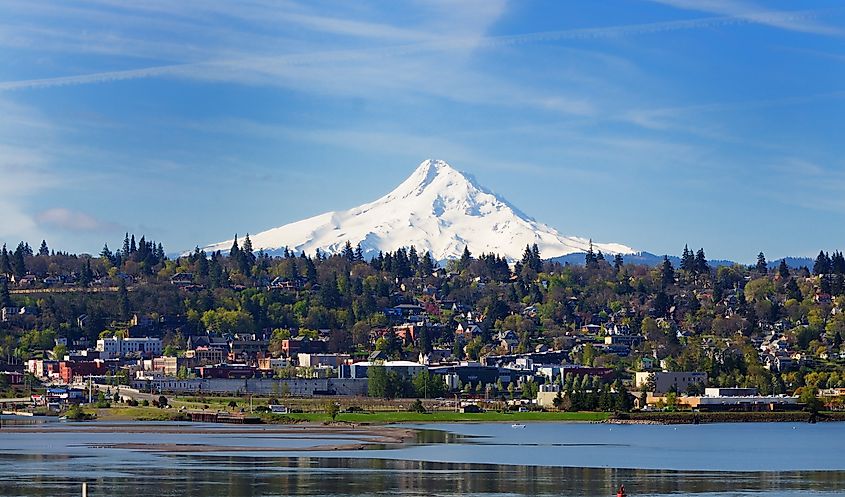 Next on the list, Hood River, home to approximately 8,300 inhabitants, lies in the heart of the Columbia River Gorge. The town is privy to views of the majestic Mount Hood, Oregon's highest peak. In the past, Hood River spearheaded the apple growing industry, and it became fairly famous for its produce between 1890 and 1920. Moreover, the town was a significant railway junction leading to Parkdale - quite a few western towns began in the hopes that a railroad would take interest in them but only a handful made the cut. Today, Hood River has transformed into a hub for wind sports, with kiteboarding and windsurfing as popular pursuits. Second, the town's wineries and craft beer breweries (such as pFriem Family Brewer and Stave & Stone Winery) offer a taste of local flavors. Parks such as Hood River Waterfront Park and Panorama Point County Park are nexuses of social interaction and casual sporting get-togethers.
Port Townsend, Washington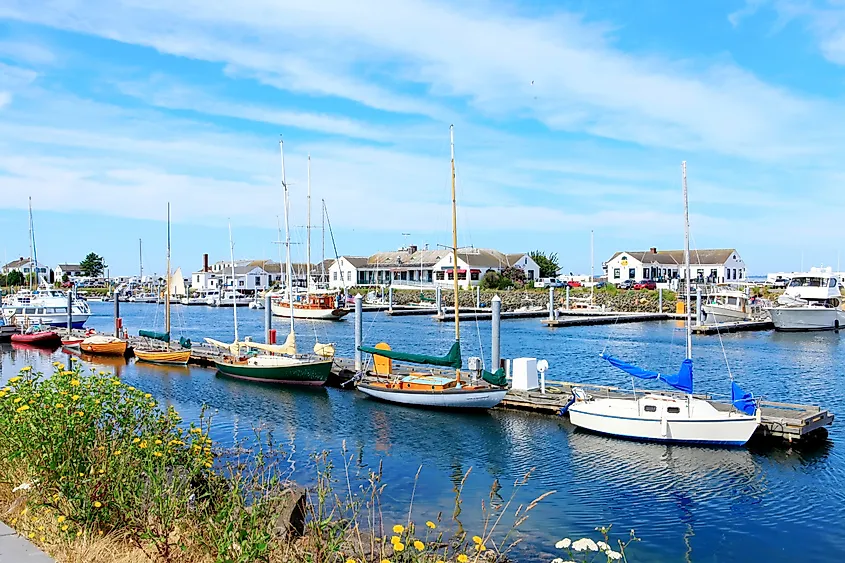 Port Townsend is perched on the Quimper Peninsula. This Victorian seaport town has experienced cycles of boom and bust, shaping its maritime legacy. The annual film festival, maritime museum, and bustling farmers market offer an array of activities for those willing to engage in a good time. Also, the Wooden Boat Festival celebrates the town's nautical history every year, and it typically sees hundreds of unique vessels on display. Local parks, such as Fort Worden State Park and Chetzemoka Park, offer a blend of history and outdoor beauty, and are also excellent options for choosing a spot to picnic under a warm sun. Furthermore, the town's historical buildings, such as the Jefferson County Courthouse, narrate tales of its trading-hub past. The Port Townsend Historic District, listed on the National Register of Historic Places, is maintained by city council so that it does not lose a drop of its 18th-century aesthetic. 
Ashland, Oregon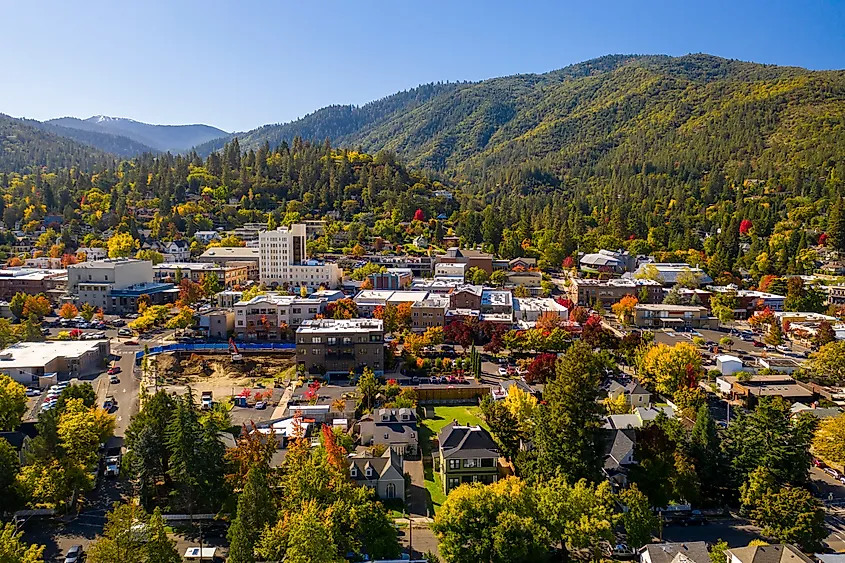 Situated in the Rogue Valley, Ashland houses around 21,000 residents. The town's location in the Siskiyou Mountains reveals a wide spread of hills and vales, and it has many tales to tell of its time in the gold-rush era. Ashland was also once the center of the state's railroad industry, with the Oregon and California Railroad's completion in 1887. Ashland's downtown Plaza, a city park since 1855, still serves as the community's historical and cultural heart. Outdoor events in parks like Lithia and North Mountain, as well as local wine tastings, are also popular pastimes which serve as great opportunities to meet and greet with the people of Ashland. Regarding annual events, the Ashland New Plays Festival provides a platform for playwrights to present their new works. Last but not least, the world-renowned Shakespeare Festival is another major highlight, due to its founding in 1935. 
Friday Harbor, Washington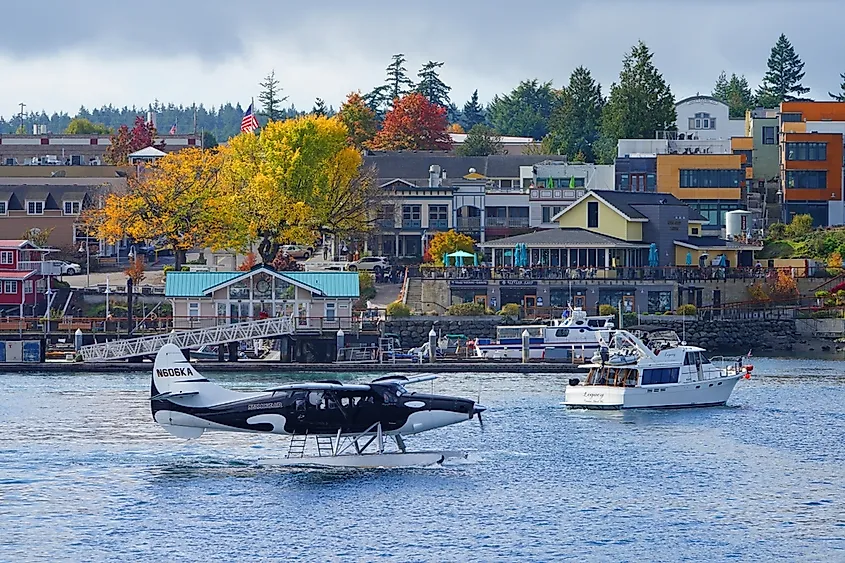 Moving north, Friday Harbor awaits in the San Juan Islands. The town name comes from an incident involving sailors and a misunderstanding shepherd, who replied "Friday" because he was originally a native to the Hawaiian islands and did not understand their question. Everyone agrees; the details did not matter as much as his friendly disposition! Another allure of Friday Harbor lies in the geography encircling it, with the breathtaking Haro Strait as a backdrop. Historically, Friday Harbor functioned as a seaport and was engaged in whale hunting, which used to be a lucrative business. Today, the town thrives on whale watching (much to the relief of the whales), boating, and indulging in local seafood. Lime Kiln Point State Park and the San Juan Islands National Monument highlight the area's natural attraction, and kids and hikers alike tend to enjoy exploring every nook and cranny that they offer.
Sequim, Washington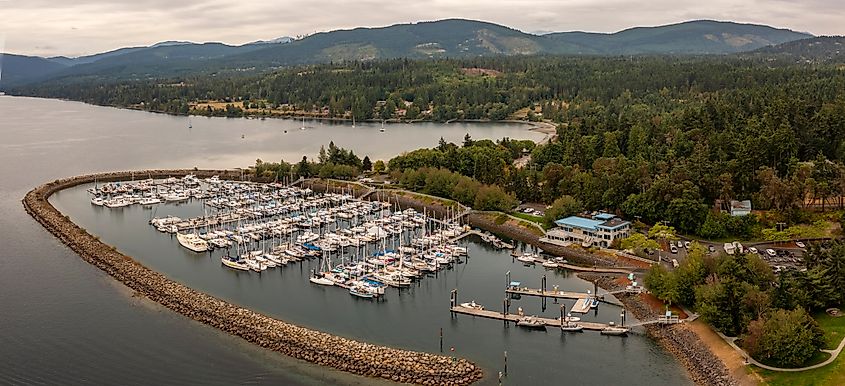 Sequim lies in the rain shadow of the Olympic Peninsula. Its history is tied to Native American tribes and innovative irrigation practices. Basically, the town was originally inhabited by the S'Klallam Tribe, whose influence is evident in the Jamestown S'Klallam Tribal Center. In fact, Sequim is often called the "Lavender Capital of North America" due to its numerous lavender farms, which date back to the 1990s. Furthermore, the annual Irrigation Festival, the oldest festival in Washington State, celebrates Sequim's unique irrigation ditches from the late 19th century. Currently, lavender farms, birding, and the annual Dungeness Crab Festival are among the town's more pertinent attractions. Visitors can also explore the Olympic National Park and Sequim Bay State Park, and if in need of company, it would not be so hard to convince a local to come along as a guide.
These warm-mannered towns are more than just places on a map, they are communities that welcome visitors with open arms and make them feel at home. Whether one is a nature enthusiast, a history buff, a culture vulture, or a pilgrim simply looking for a place to escape hustle culture, each of these towns has a remedy in store.