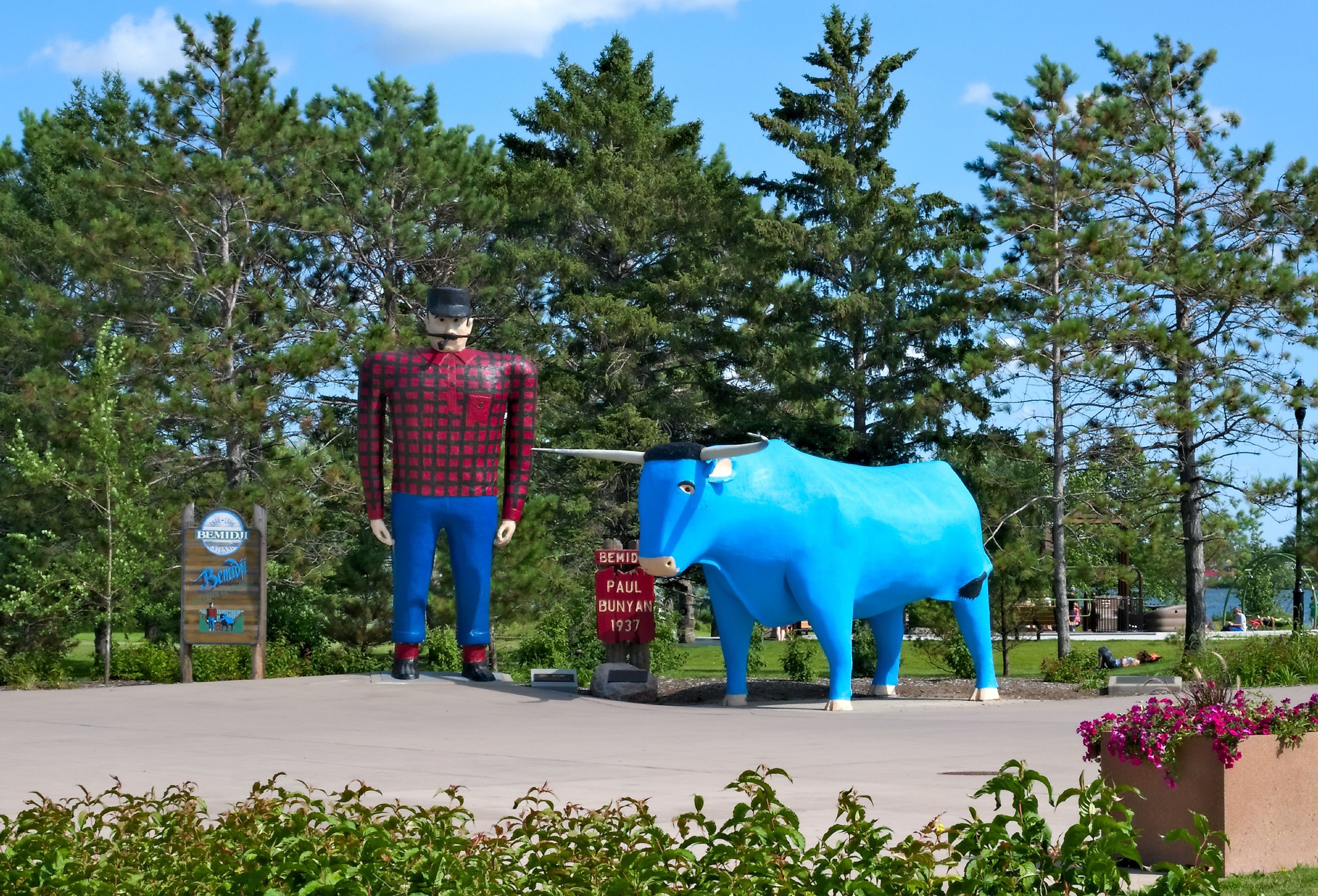 8 Most Unique Minnesota Towns
Also known as the "Land of 10,000 Lakes", the Midwestern State of Minnesota is undoubtedly a place of great Americana. The nation's 12th largest State, Minnesota is full of wonderful natural beauty, intriguing history, and loads of cultural charm, making it one of the most unique places in America. An exploration of its wonderful towns only further reveals what makes Minnesota so special and why the famed "Minnesota Nice" is more than just a cliché. From lake-side communities to immigrant settlements, these unique Minnesota towns should definitely be on the list of any traveler looking to discover the beauty that is the US.
Brainerd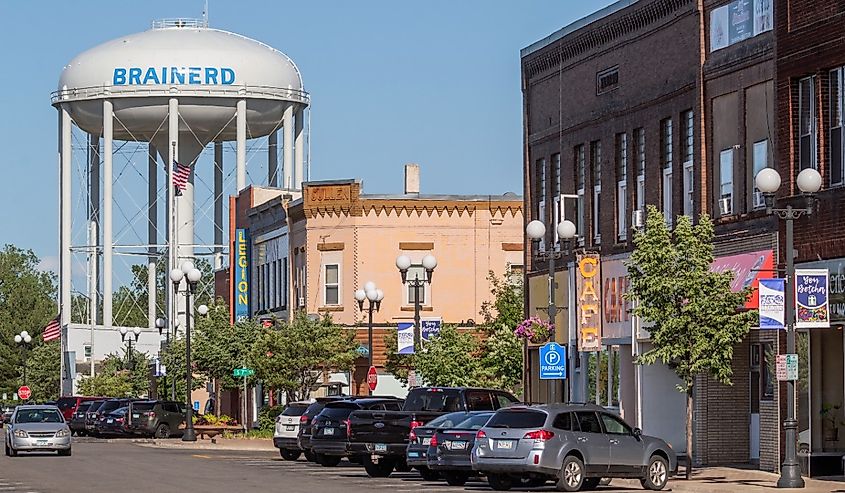 The seat of Crow Wing County, the scenic town of Brainerd was established in the 1870s and today is home to a population of just under 15,000 inhabitants. Situated along the 113-mile-long Crow Wing River, Brainerd offers beautiful opportunities for many water sports and activities, including swimming, fishing, and canoeing, that are perfect for weekend getaways.
Meanwhile, as a historic town, Brainerd also has plenty of cultural attractions that offer guests a glimpse into the 19th century. Stop by the downtown historic district and its assortment of buildings from the 1800s or take in a hot and authentic Midwestern Minnesota meal at a plethora of locally run eateries. For the music lover, spending time in town would not be complete without attending the Lakes Area Music Festival, where the very best of symphonic and classical music fill out the summer nights.
Winona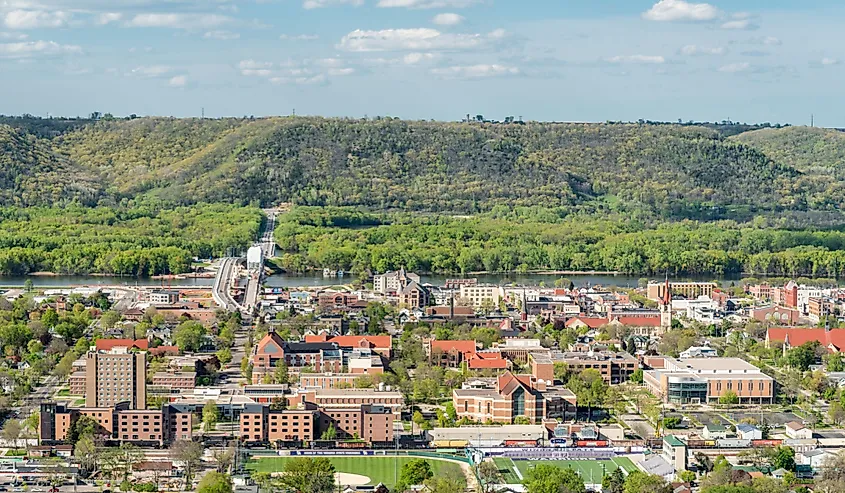 Winona is a charming and scenic town in southeastern Minnesota that is beautifully located on the banks of the mighty Mississippi River. The area was long the home of Native American peoples, and the town can trace its modern history to the 1850s, where today, just under 26,000 residents call home. With its splendid views of the River, rolling hills, and wooded bluffs, Winona is a most picturesque destination sure to leave memories for anyone visiting.
Explore the beloved Sugar Loaf rock formation and its panoramic views, spend time at the Garvin Heights City Park, or simply take a stroll along the water's edge or any of the many hiking trails. With a number of historic buildings in town, like the Merchants National Bank (1912), and an assortment of tasty dining options, Winona's natural wonder and cultural allure meet in a most satisfying way.
Bemidji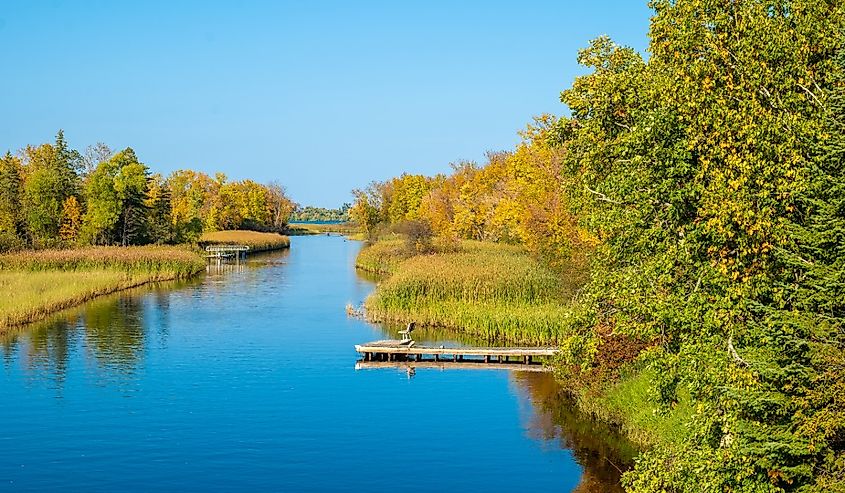 Derived from an Ojibwe indigenous word meaning "Lake with crossing waters," the town of Bemidji serves as the seat of Beltrami County and was formally established in the 1880s. Now home to some 15,000 inhabitants, this northern Minnesota town rests along the banks of Lake Bemidji, eventually feeding into the Mississippi River. In addition, the town offers easy access to fellow bodies of water, Lake Irving, where activities like swimming, fishing, boating, and camping are always popular.
Meanwhile, places like the Chippewa National Forest and the Big Bog State Recreation Area make Bemidji a perfect stopover place for those traveling by car. And with the town's cute assortment of shops, boutiques, and restaurants, there is always a sampling of Minnesota Nice here. Finally, when on the way in or out, one cannot forget to pose with the giant sculptures of Paul Bunyan and his Blue Ox, two veritable legends of American mythology.
Walker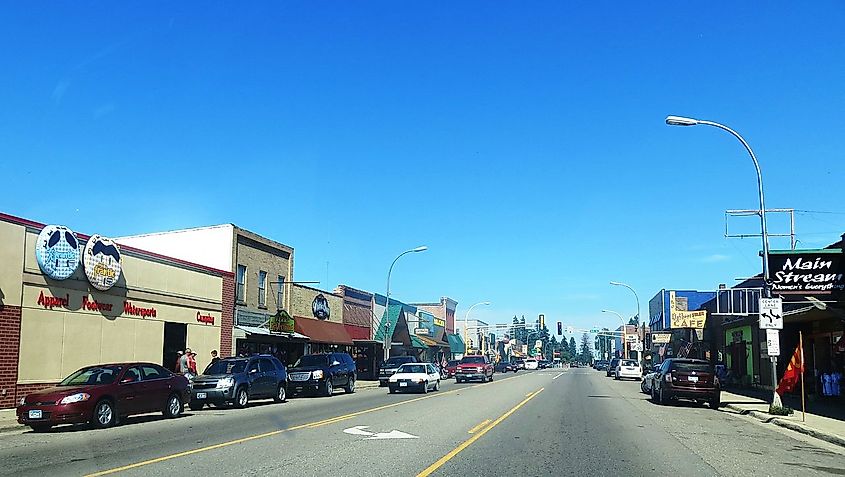 The town of Walker is the seat of Cass County and is the home of a humble population of just under 1,000 residents. Situated on the southwestern corner of Leech Lake (the third largest in Minnesota), visitors and residents alike will find some of the best waters for fishing in the State, particularly for northern pike and walleye. In the winter, ice fishing is also a popular activity. Just some 27 miles from the town of Bemidji, Walker also enjoys its vicinity to the Chippewa National Forest, where hiking, cycling, and wildlife watching are always in demand in a stunning area that covers some 600,000 acres.
Albert Lea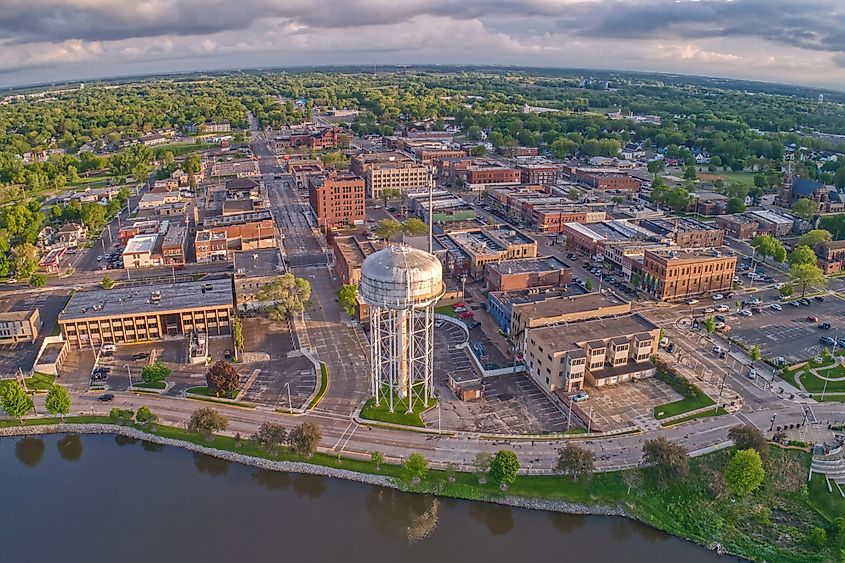 Located near the border with the State of Iowa, the town of Albert Lea can trace its history to the 1850s and is named after the same named surveyor who mapped much of Minnesota prior to its admission to the Union. It is the seat of Freeborn County and home to a population of just over 18,000 inhabitants. Albert Lea is also near several popular lakes, including Lake Chapeau, Fountain Lake, and Goose Lake, where scenic and panoramic views are always on hand.
Well known for its population of pelicans, guests and residents alike can marvel at these unique birds in a natural and relaxing habitat while enjoying opportunities for swimming, sailing, and camping. Meanwhile, the Freeborn County Fair is a great outing for the whole family, where live music, horse shows, tasty food, and Midway rides delight the young and old.
Grand Marais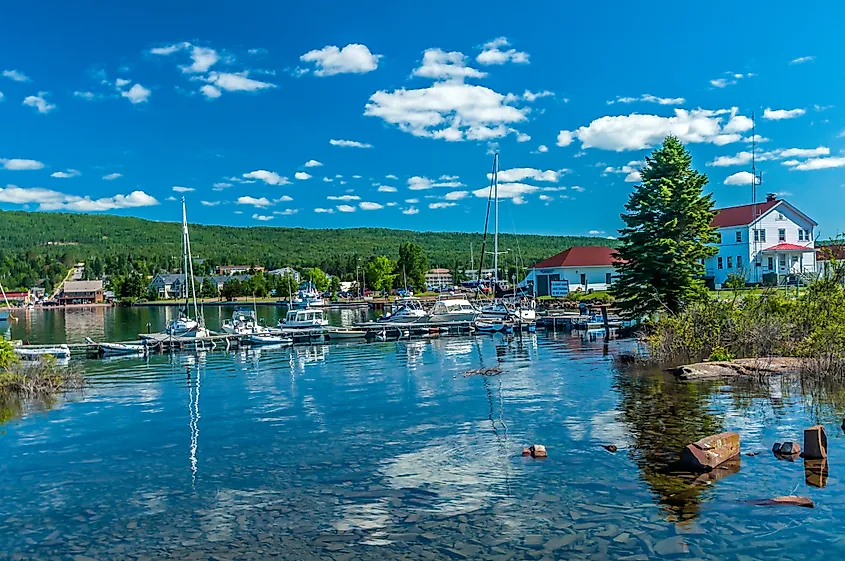 Once a busy fur trading post in the 1700s, the now town of Grand Marais continues to be a most charming and scenic community where just over 1,000 inhabitants reside. The seat of Cook County and situated on the northern shore of Lake Superior, Grand Marais is a wonderful place for the outdoors lover to enjoy activities like hiking, cycling, sailing, swimming, and even golfing. One can even view the special northern lights in the wintertime. And as the host of numerous year-round festivals, guests will always find something unique to appreciate when in Grand Marais.
Enjoy such events as summer's Fisherman's Picnic Festival or Moose Madness in October, fun for all ages. Meanwhile, Grand Marais also boasts a number of welcoming art galleries and studios that celebrate Minnesota art and all those who create it.
Red Wing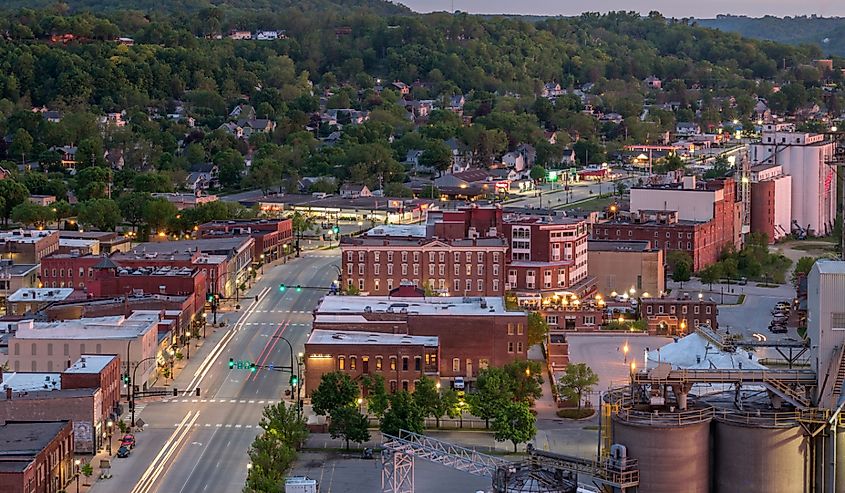 Established in the mid-1850s, the town of Red Wing is named after a local Sioux Chief and serves as the seat of Goodhue County. Home to a population of just over 16,500 people, this southeastern Minnesota community is also known for its special Christmas festivities that are mixed with the cherished "Minnesota Nice." Enjoy the sights and sounds of the Holiday Stroll, which, amongst its components, includes parades, sleigh rides, live music, a pancake breakfast, cookie decorating, a Nativity scene, and a very special appearance by the guest of honor, Santa Claus!
But outside of the Yuletide season, guests can also enjoy other events in Red Wing, picturesquely situated along the banks of the Mississippi River. These include the Rolling River Music Festival and the River City Days, which are always ready to create fun and special memories.
Lanesboro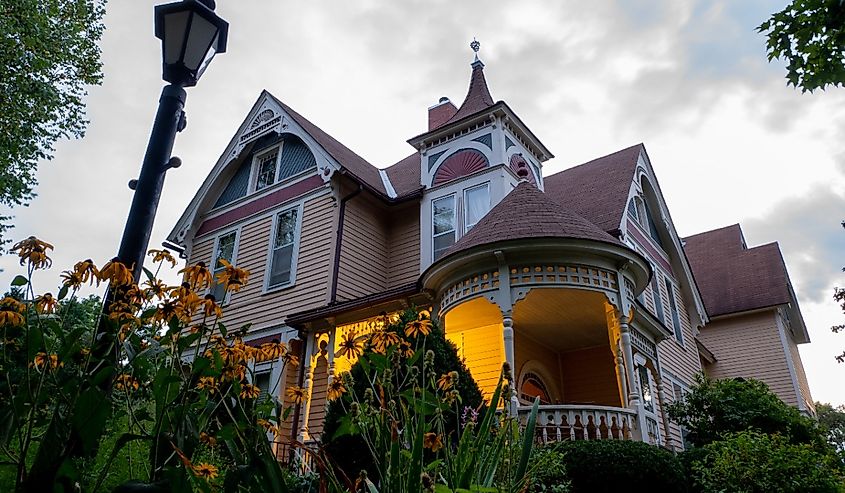 First settled in the 1860s, the humble town of Lanesboro maintains a population of just over 700 residents. Still, this town in southeastern Minnesota's Fillmore County remains a most charming place and is known for its many bed and breakfast establishments. Situated near the Root River, guests can enjoy a quiet and quaint ambiance for a slower pace of life in Lanesboro. And with a welcoming historic downtown featuring many landmarks on the National Register of Historic Places, relaxation, and enjoyment are never far away here. Amongst the places of interest include the Little River General Store and the Lanesboro Pastry Shoppe, while hiking and cycling near the Root River are always popular.
Minnesota is a veritable treasure of the Midwestern United States, where unique natural beauty and special cultural and historic intrigue come together in a most special way. Also known as the "Land of 10,000 Lakes," the smaller and unique towns of the state are undoubtedly great ways to get better acquainted with this part of the country. Outside of major cities like Saint Paul and Minneapolis, these lesser-known destinations give Minnesota just as much allure as its larger counterparts. From the lakeside ambiance of Bemidji to the festival-busy town of Red Wing, these and other unique Minnesota towns are prime examples of why the State is such a nice place to be.