Nestled in the heart of the Appalachian Mountains lies West Virginia, a state renowned for its rugged magnificence, rich past, and exclusive traditions. Despite the state's well-known destinations like the New River Gorge or the Greenbrier Resort, there are several hidden treasures that often go unnoticed. In this article, we shall explore the eight most underrated cities in West Virginia, each of which boasts its own natural marvels, charming downtowns, and intriguing history. From the bustling capital of Charleston to the far-flung Weirton, these cities offer an unparalleled opportunity for visitors to escape the crowds and submerge themselves in the state's breathtaking landscapes. The eight most underrated cities in West Virginia have something for everyone, be it an avid explorer seeking an adrenaline rush or a history enthusiast searching for hidden riches. The cities' natural and cultural resources are abundant, promising an immersive experience unlike any other. This guide is the ultimate invitation to discover West Virginia's hidden gems and experience its unparalleled charm. 
Charleston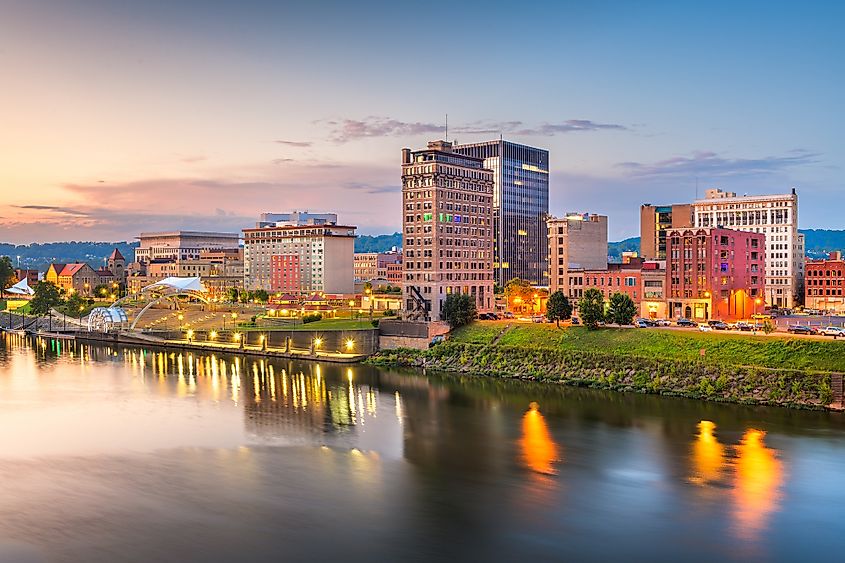 The capital of West Virginia, Charleston, is a mysterious city on the Kanawha River that offers many distinctive features that are unquestionably worth visiting despite being frequently ignored as tripping over tourists. Just a few miles outside the city, Kanawha Falls is one of Charleston's most impressive natural wonders. It is an enchanting waterfall that should not be missed. The city is also a haven for outdoor enthusiasts thanks to its many parks, including the Kanawha State Forest, which provides hiking, fishing, and camping trails.
Charleston is home to a number of historical landmarks in addition to its breathtaking natural beauty, including the West Virginia State Capitol building, an architectural marvel with guided tours. The downtown area is another cultural and entertainment hub with a thriving arts scene and numerous restaurants serving delectable traditional Appalachian cuisine. Charleston, in essence, provides a diverse experience with something to suit everyone.
Huntington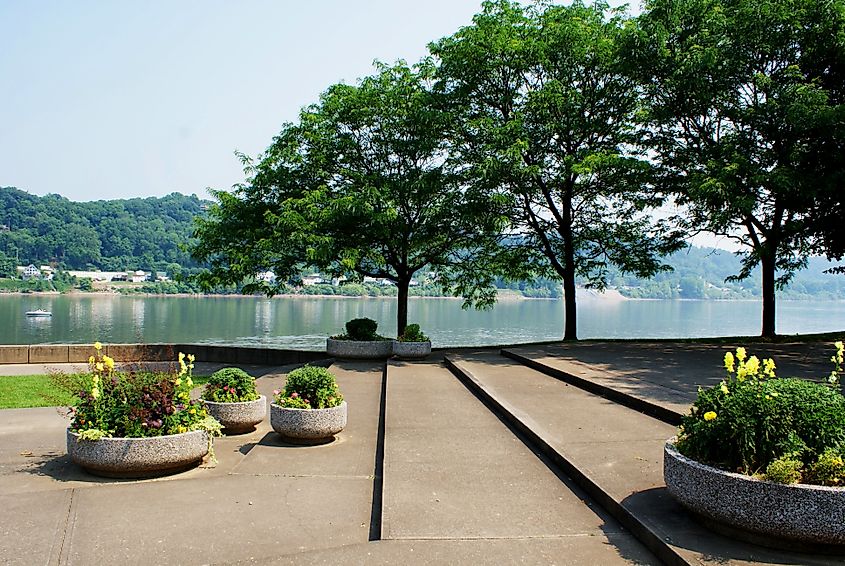 Nestled in the state's western reaches lies the captivating city of Huntington, often overshadowed by its grander counterpart, Charleston. However, this Ohio River enclave boasts a number of rare attributes that render it worthy of exploration. One of the city's most awe-inspiring landmarks is the Marshall Memorial Fountain, a poignant tribute to the 75 lives lost in the catastrophic 1970 plane crash, which claimed the lives of scores of individuals, including members of the Marshall University football team. Additionally, Huntington boasts numerous verdant parks and natural retreats, including the picturesque Ritter Park, where visitors can revel in meandering trails, tranquil picnic areas, and a glorious rose garden. Patrons can further immerse themselves in the city's rich cultural heritage by exploring its historic downtown quarter, where an array of intriguing shops, tantalizing eateries, and captivating art galleries await.
Parkersburg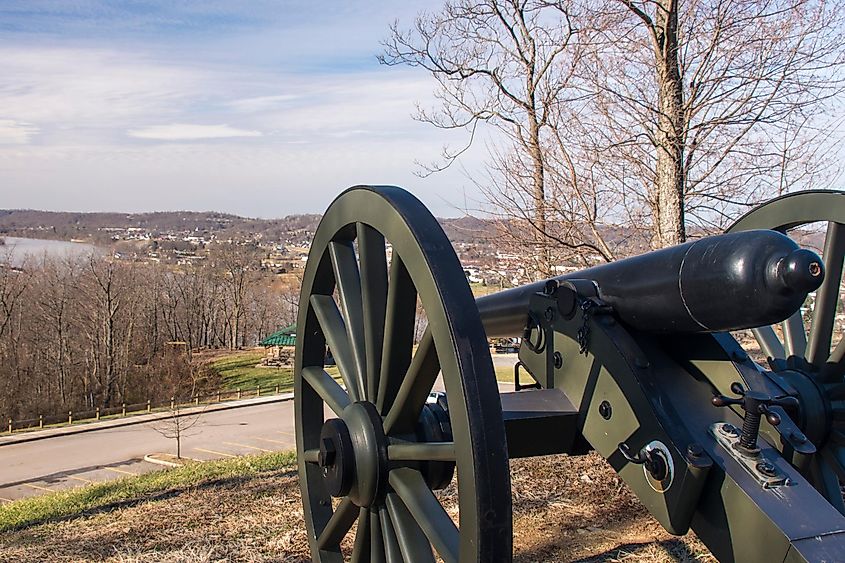 Nestled at the confluence of the Ohio and Little Kanawha Rivers, Parkersburg stands as a venerable municipality steeped in historical significance, regrettably oft-forgotten by those seeking refuge from the daily rigors of life. Despite its obscurity, however, Parkersburg offers a plethora of awe-inspiring landmarks to behold, with one such example being the resplendent Blennerhassett Island Historical State Park. This park is home to a restored mansion and verdant gardens that date back to the early 1800s, providing visitors with a glimpse into the past. Furthermore, Parkersburg boasts numerous other natural wonders, including the wondrous North Bend State Park, an outdoor oasis offering unparalleled hiking trails, fishing, and camping opportunities. Those seeking to experience the bustling heart of Parkersburg may find themselves pleasantly surprised by the downtown district, teeming with shops, restaurants, and museums sure to please any taste.
Morgantown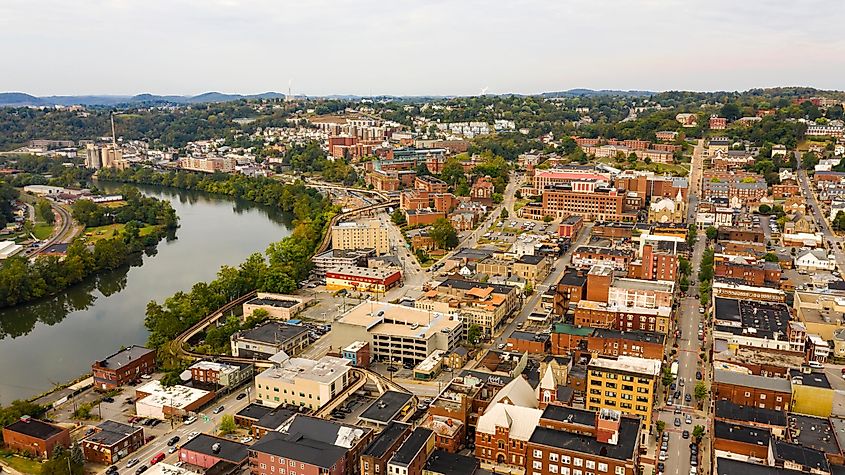 As a nexus of academia, Morgantown is frequently linked with West Virginia University. Nevertheless, this municipality boasts several distinct features that render it a destination worth experiencing. Among Morgantown's most remarkable natural wonders is Coopers Rock State Forest, which offers an extensive network of hiking paths, rock climbing opportunities, and awe-inspiring views of the nearby mountains. Additionally, the city is home to various historical landmarks, including the Monongalia County Courthouse. This edifice, erected in 1891, is on the National Register of Historic Places, signifying its cultural and historical significance. Furthermore, the downtown area is a cultural and recreational hub, boasting a plethora of bars, restaurants, and live music venues. 
Wheeling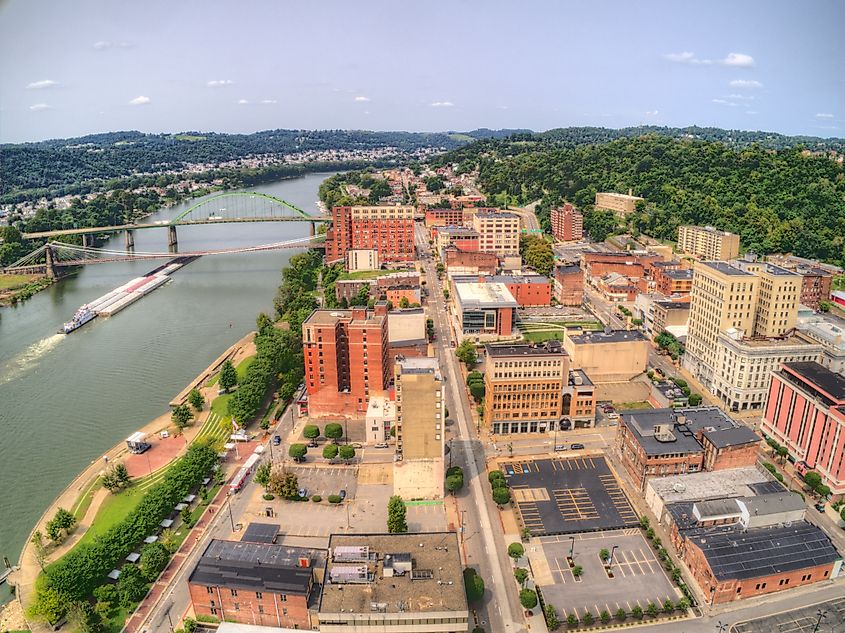 Located in the state's northern region, Wheeling is a city of great historical significance, having played a pivotal role in the growth and expansion of the American frontier. With a plethora of landmarks to explore, visitors can bask in the city's rich history, including the Wheeling Suspension Bridge, which held the title of being the longest suspension bridge in the world at its time of construction in 1849. In addition to its rich history, Wheeling boasts several natural areas, such as the famed Oglebay Park, which allows visitors to engage in various recreational activities, including golfing, fishing, and hiking. Furthermore, the downtown area has a wide array of shops, museums, and eateries, making it an ideal spot for visitors to explore.
Weirton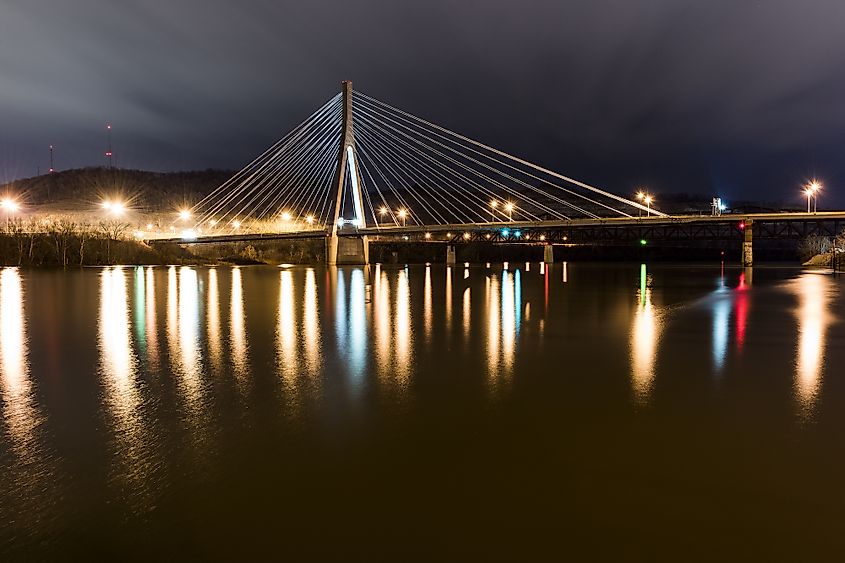 Nestled in the state's northernmost region, Weirton is a diminutive metropolis that often escapes the attention of tourists. Nonetheless, this Ohio River city possesses myriad distinctive attributes that warrant a visit. Those seeking to delve into the city's legacy and culture can explore the Weirton Area Museum and Cultural Center, where a plethora of exhibits await. The verdant and pristine Marland Heights Park, replete with idyllic hiking trails and charming picnic areas, is just one of several verdant and untarnished parks and natural areas dotting Weirton's landscape. Furthermore, visitors can revel in the numerous shops, eateries, and art galleries that embellish the downtown area, providing a potpourri of options for a stimulating and multifaceted experience. 
Martinsburg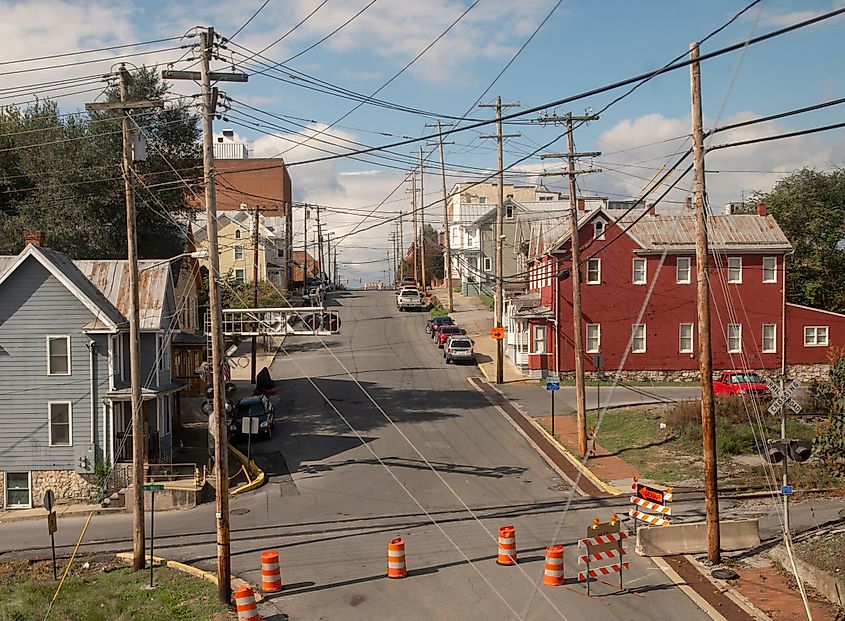 Nestled in the eastern panhandle of the state lies Martinsburg, a city steeped in historical significance, particularly during the Civil War. The Belle Boyd House, a residence utilized by a Confederate spy, serves as a prominent landmark for visitors to explore. Those seeking natural respite can journey to the Sleepy Creek Wildlife Management Area, offering diverse opportunities for hunting, fishing, and traversing trails. In addition, the downtown district boasts a plethora of establishments, ranging from shops to eateries to museums, beckoning tourists to partake in its cultural offerings.
Martinsburg's complex past and diverse present allows for a multifaceted experience for those who venture there. Its geographic location, situated in the heart of the panhandle, imbues it with a unique sense of identity, while its rich history and natural splendor offer visitors a glimpse into the city's past and present. With its varied array of attractions, Martinsburg stands as a beacon of cultural significance and natural beauty, a destination worthy of exploration and appreciation.
Fairmont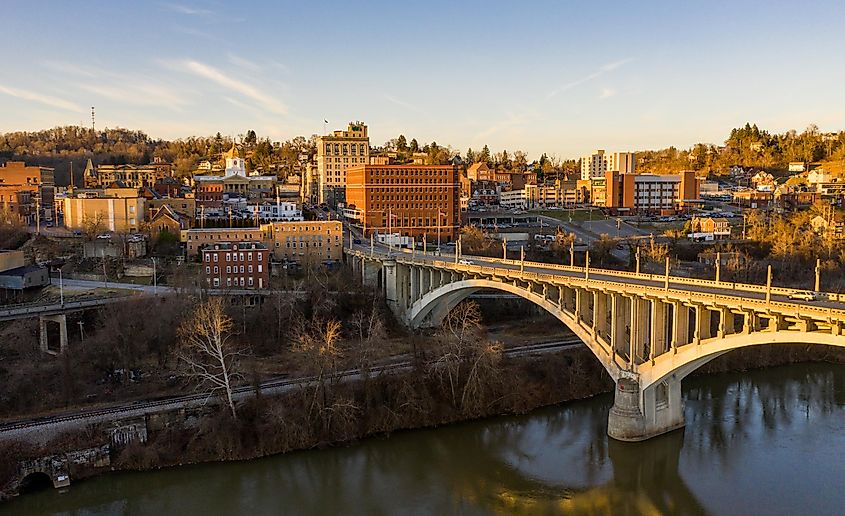 The small but mighty town of Fairmont is located in the center of the state. It continues to be an overlooked gem for travelers. Despite its size, this small town by the Monongahela River has a number of unique features that should not be overlooked. Pricketts Fort State Park provides an opportunity to immerse oneself in the historical importance of a restored castle that dates back to the 1700s. For those who yearn to see into the past. The coveted Valley Falls State Park, where one can enjoy the pleasures of hiking, fishing, and camping amidst the spectacular wilderness. It is one of the many natural areas that Fairmont is fortunate to have. There are also many distinctive businesses in Fairmont's city area which includes a wide range of stores, eateries, and museums that appeal to various interests.
West Virginia has an array of captivating cities that visitors often overlook. These hidden gems allow tourists to escape the crowds and relish the state's magnificent landscapes and diverse culture. From the historic Wheeling to the bustling Morgantown, each city boasts its own distinct allure and unexplored treasures.
Travelers can delve into the rich history of Parkersburg or Martinsburg or explore natural marvels like the picturesque Kanawha Falls in Charleston or Coopers Rock State Forest in Morgantown. Moreover, every city's downtown area is brimming with entertainment and cultural activities, including a myriad of shops, restaurants, and museums.