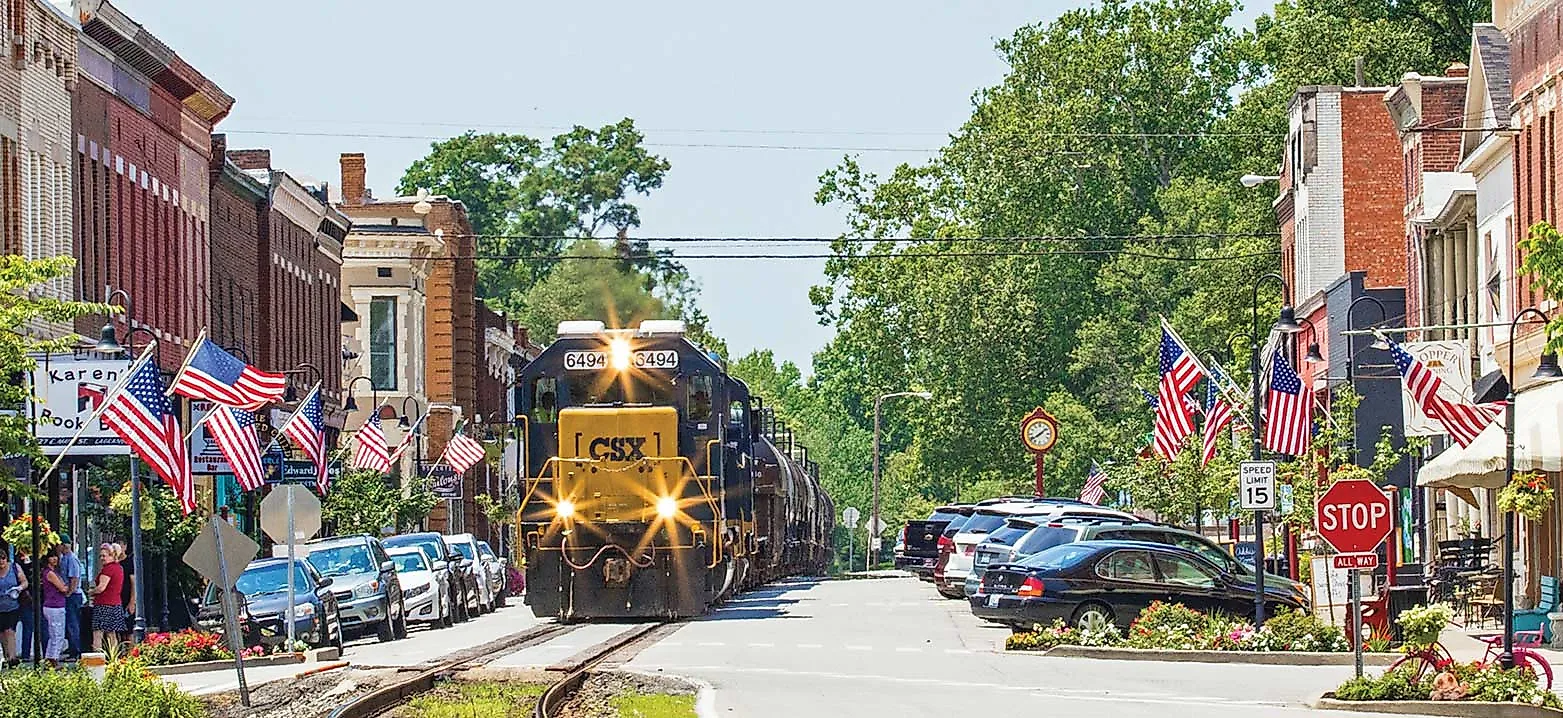 8 Most Beautiful Small Towns in Kentucky
Kentucky boasts a variety of stunning towns, each with its unique characteristics. From small rural hamlets to charming cityscapes along rolling hillsides – these locations offer a wealth of natural beauty and historical sights. From the bourbon-soaked streets of Bardstown to the historical charm of Harrodsburg - there are plenty of options for a traveler seeking beauty and adventure. Nature lovers will be delighted with Somerset's forests and rivers, while La Grange offers a more cosmopolitan experience, perfect for a day trip or weekend getaway. With that said; prepare to explore Kentucky's fascinating history, delicious comfort food, culture, and stunning natural attractions.
Bardstown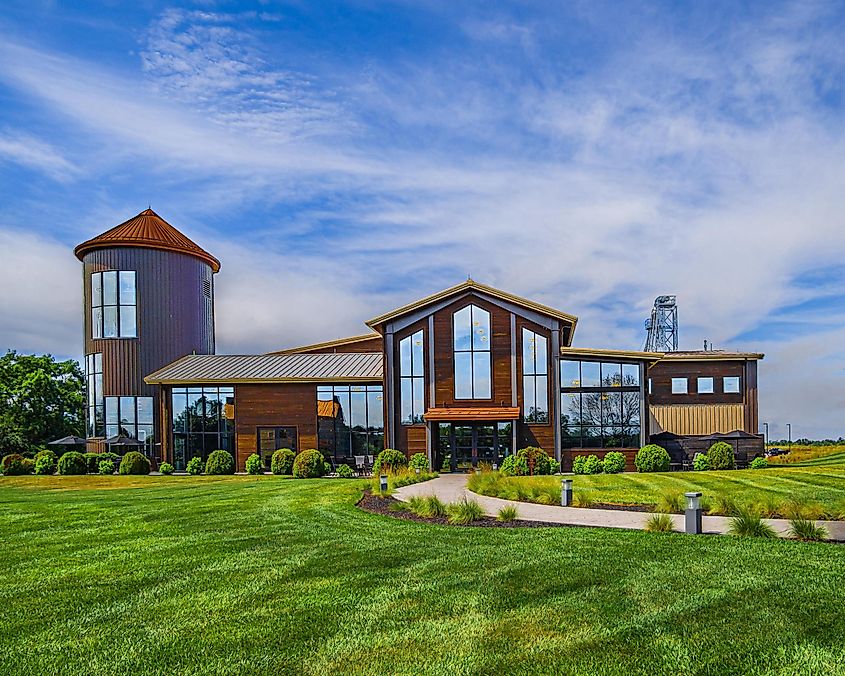 Bardstown is a beautiful small town located in the sprawling hills of Kentucky. It boasts an impressive history, having played a significant role in the American Revolution and the Civil War. It is also home to many unique attractions, such as My Old Kentucky Home State Park, where visitors can participate in traditional 19th-century activities. One of the most exciting attractions nearby is The Stephen Foster Story, a musical theatre production that showcases Stephen Foster's life and music. In addition to being home to several museums, Bardstown has many opportunities for art lovers. From galleries to wineries, visitors can enjoy a variety of experiences that combine art, culture, and beautiful scenery.
Harrodsburg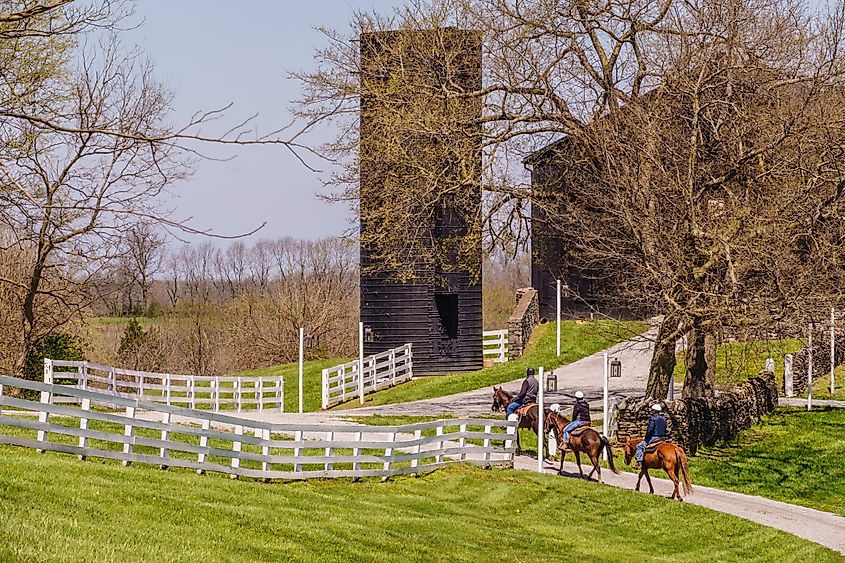 Located in Mercer County in central Kentucky, Harrodsburg is the oldest permanent settlement west of the Allegheny Mountains. Founded by James Harrod in 1774 on a land grant from Lord Dunmore's War, it was initially known as Harrod's Town or Harrodstown. Today, it remains an important historical site with numerous landmarks throughout the city, including Beasley-Ferris House and Fort Harrod State Park.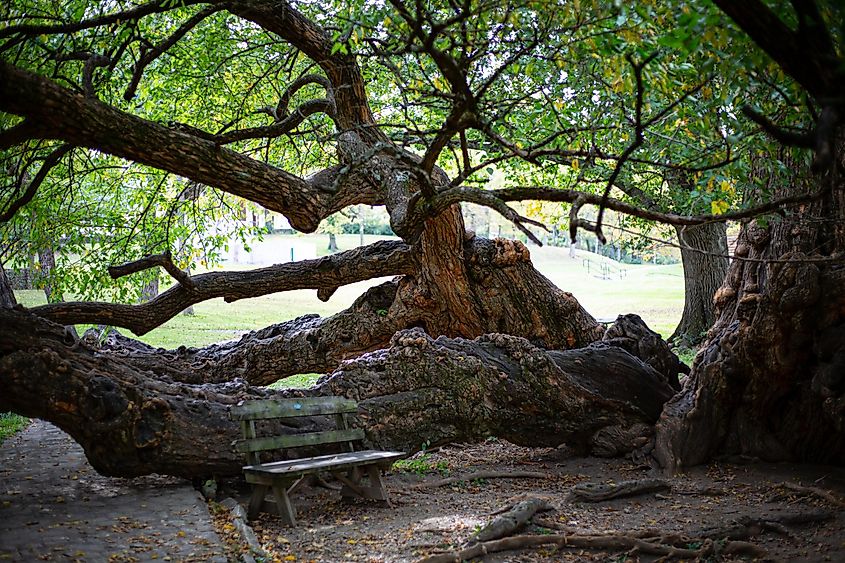 It also boasts several recreational activities, such as boating and fishing on Herrington Lake and golfing at area courses. Shop at one of its locally owned stores or check out its charming downtown district filled with boutiques and antique stores; this small town truly has something for everyone.
Berea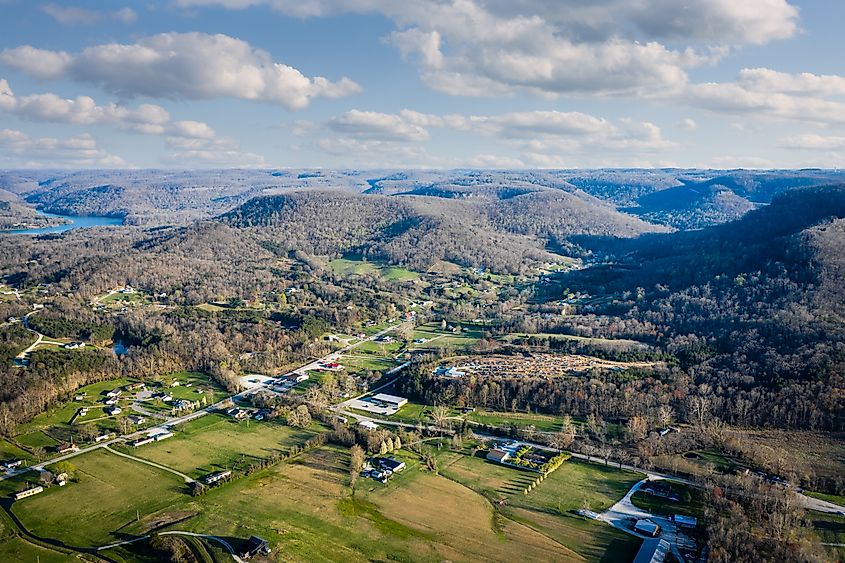 Berea has been called the "Folk Arts & Crafts Capital of Kentucky" due to its abundance of craft stores, cultural festivals, and educational centers dedicated to preserving Appalachian traditions. This unique destination is also known for its rolling hillsides dotted with horse farms and quaint cabins nestled among ancient trees.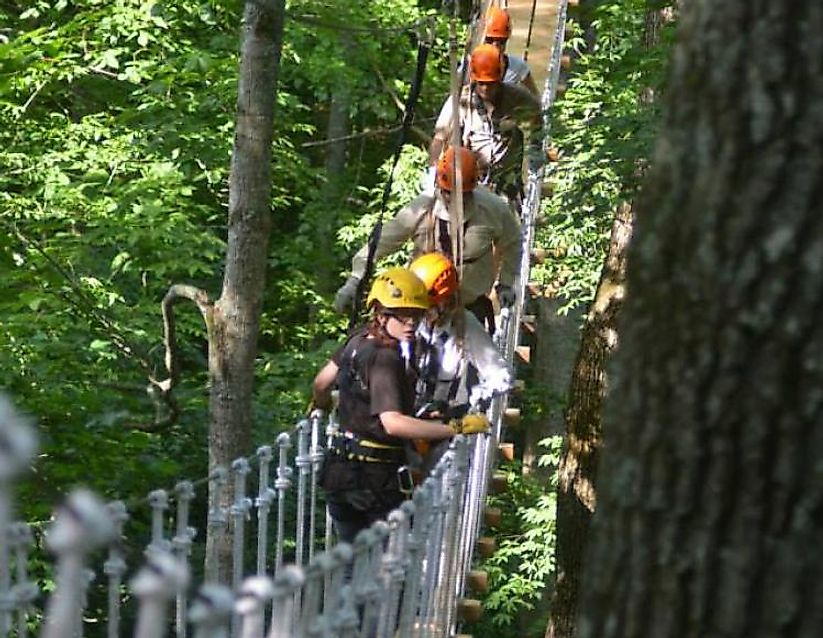 There are plenty of things to do here: experience Berea's rich history by visiting Old Town Berea Historic District or participate in outdoor activities at Boone Creek Outdoors adventure park. Other popular attractions include The Star Theater, which hosts live performances from local musicians and artists around the region.
Brownsville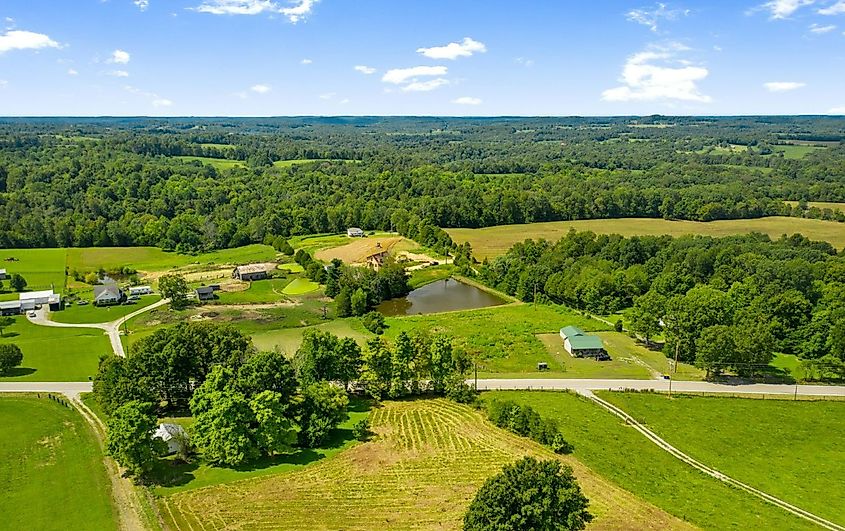 Brownsville is home to one of Kentucky's most popular lakeside resorts – Nolin Lake State Park – where visitors can enjoy everything from swimming and fishing to hiking trails leading up into Daniel Boone National Forest nearby. While there's plenty of fun outdoors here, one can find lots more indoors, too: Brownsville holds an annual 5-day festival featuring live music performances ranging from old-time folk songs up through singing competitions featuring talented local performers; they even have to clog classes so everyone can join in on their version. And if one is looking for more offbeat entertainment (and shopping), head to The Masonic Lodge, where one can find everything from vintage items to modern goods on sale all weekend.
Danville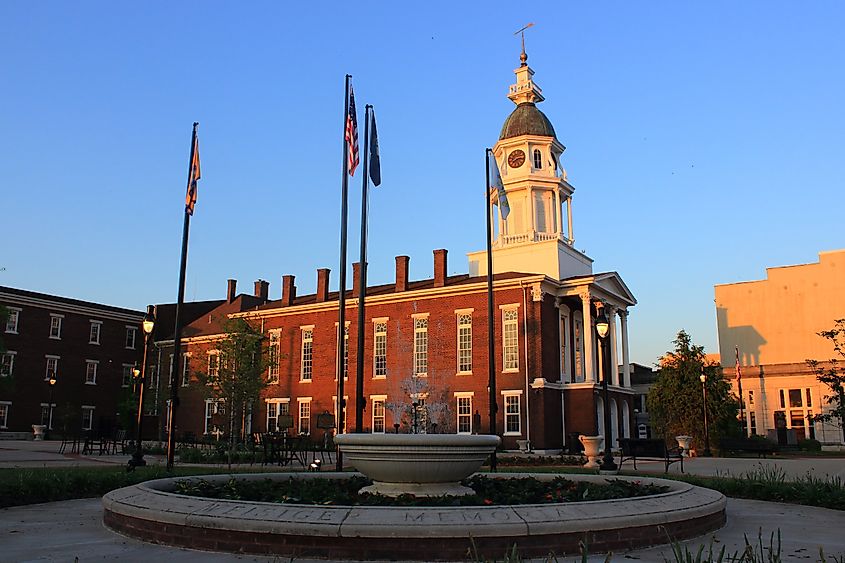 Danville is a beautiful city situated along the Rolling Fork River near Lancaster in southwestern Boyle County. It's nicknamed "The City Beautiful" due to its stunning restored historic buildings, including Constitution Square State Historic Site. This site commemorates various early events associated with statehood, such as four conventions held here between 1785 and 1792 when constitutional amendments were debated to eventually lead to statehood for all thirteen original colonies plus Vermont. Main Street offers a variety of activities, from artsy shops and unique eateries specializing in comfort food and British pub fare (including locally renowned fried chicken), to monthly markets celebrating farm fresh veggies/fruits and artisanal crafts. Norton Center For The Arts also hosts regular improvisational theater performances.
Somerset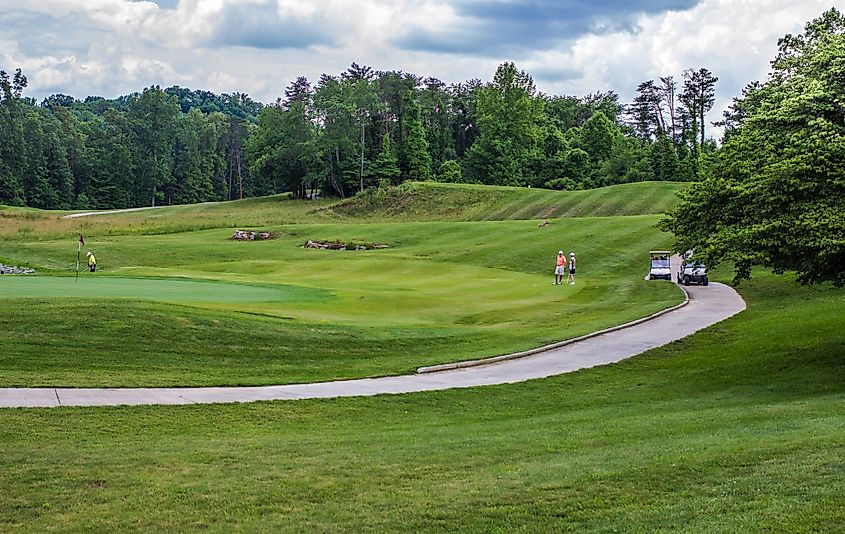 Situated near Lake Cumberland—the largest artificial lake east of Mississippi River—Somerset provides plenty of outdoor recreation opportunities such as fishing and boating right alongside traditional townsite amenities such as local farmers markets full of homegrown fruits/veggies plus handmade artworks/crafts made by local makers given each week during the growing season (April–October).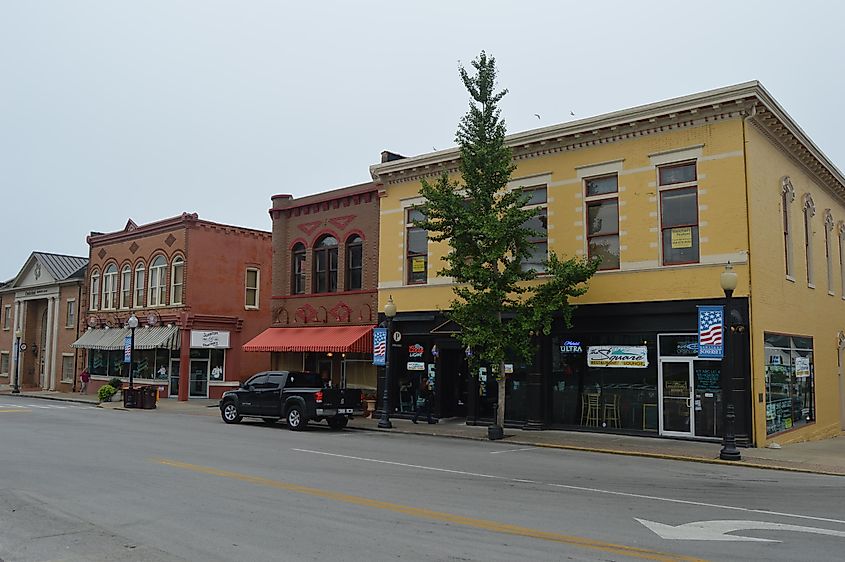 But that's not all--there are festivals too, like National Night Out against crime held every August, promoting community awareness & safety while encouraging camaraderie within neighborhoods across America. Hike through vast woodlands or check out Cumberland Falls State Resort Park, where guests can walk under 65ft cascading waterfalls surrounded by pristine forests--it's easy to see why this gorgeous setting makes Somerset stand out against other small towns around Kentucky.
Henderson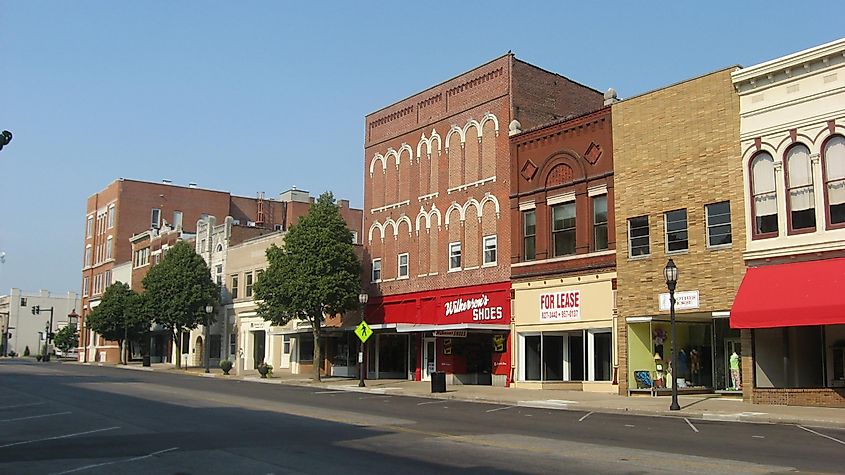 Henderson, Kentucky, is located in the northwest corner of the state along the Ohio River. It has a population of just under 28,000 people and a rich history that dates back to 1797. Rich in cultural heritage, Henderson boasts a variety of attractions and landmarks, such as John James Audubon State Park and Museum, Audubon Mill Park, and Historic Downtown Henderson.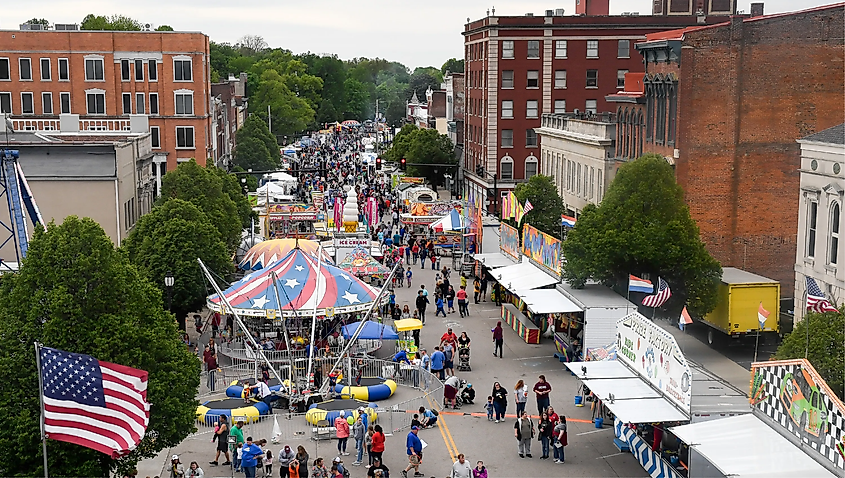 Henderson is known for its lively music scene, with numerous festivals and concerts throughout the year. One of its most popular annual events is the Hoptown Hoedown Music Festival which attracts thousands of people yearly. The city also offers a wide variety of outdoor activities such as hiking, biking, fishing, water sports on nearby lakes, tennis courts at Hampton Park's Tennis Center, Quail Chase Golf Club golf courses, and much more.
La Grange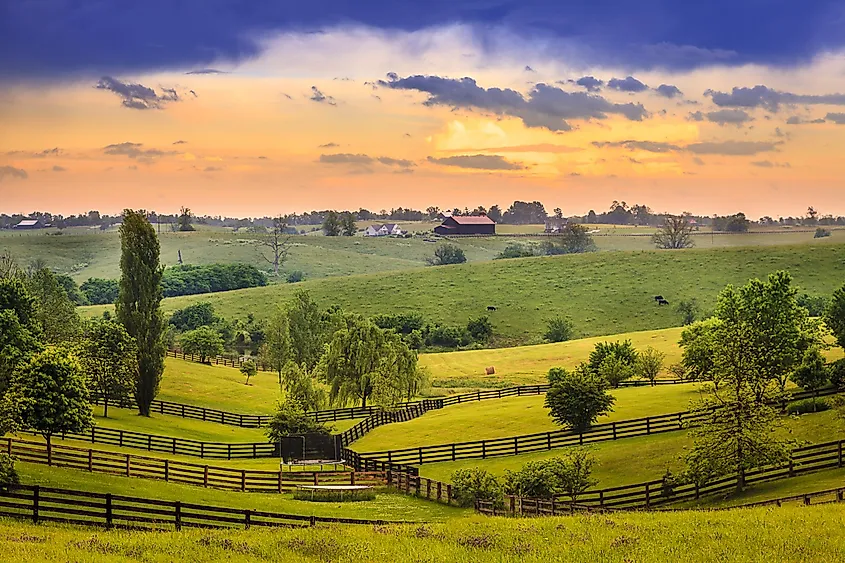 Situated in Oldham County, La Grange has around 10 thousand people and is an integral part of northern Kentucky's culture. La Grange was named after La Grange College, which operated from 1837 to 1893 when its name changed to Ward Seminary after one of its founders Sarilda Ward who ran multiple schools in the area for generations.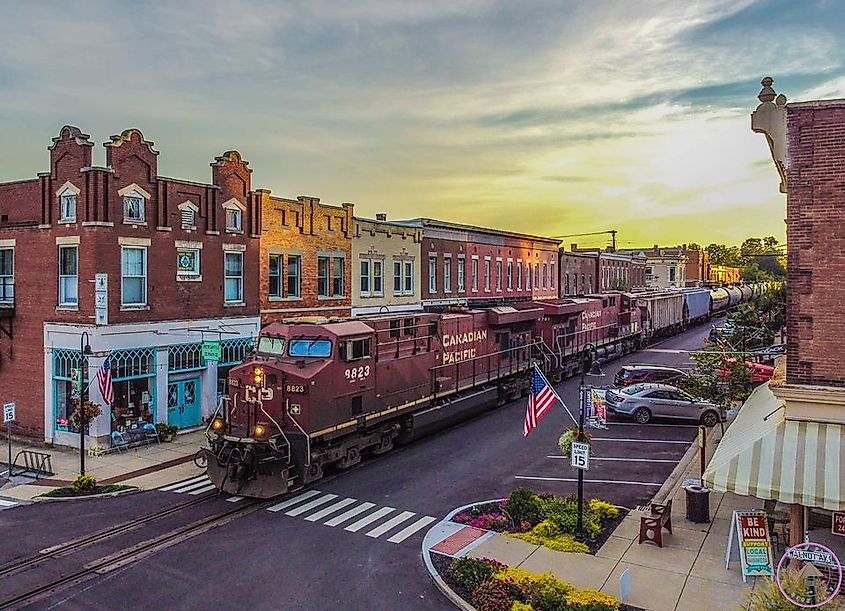 The city continues to honor its unique history through numerous attractions such as art galleries like The Little Gallery on Main Street, which specializes in local artworks; The Oldham Theatre, where one can watch classic films or listen to live music performances; interesting shops like Peddlers Mall Antiques; various restaurants offering delicious food; scenic drives along Shakes Creek Road providing breathtaking views into charming countryside farms; and not forgetting Lake Jericho where visitors can enjoy water sports like fishing or swimming even during winter months when other lakes may be frozen solid.
Ultimately, these eight beautiful towns in Kentucky are only a fraction of what the state has to offer in terms of natural beauty. From majestic forests and rolling hills to tranquil rivers and vibrant cities, Kentucky is home to an array of scenic landscapes. Each town has its own distinct character and charm that visitors can explore for themselves by taking a road trip around the state. Whether it is on foot or by car, there is something for everyone in Kentucky's breathtaking countryside villages.