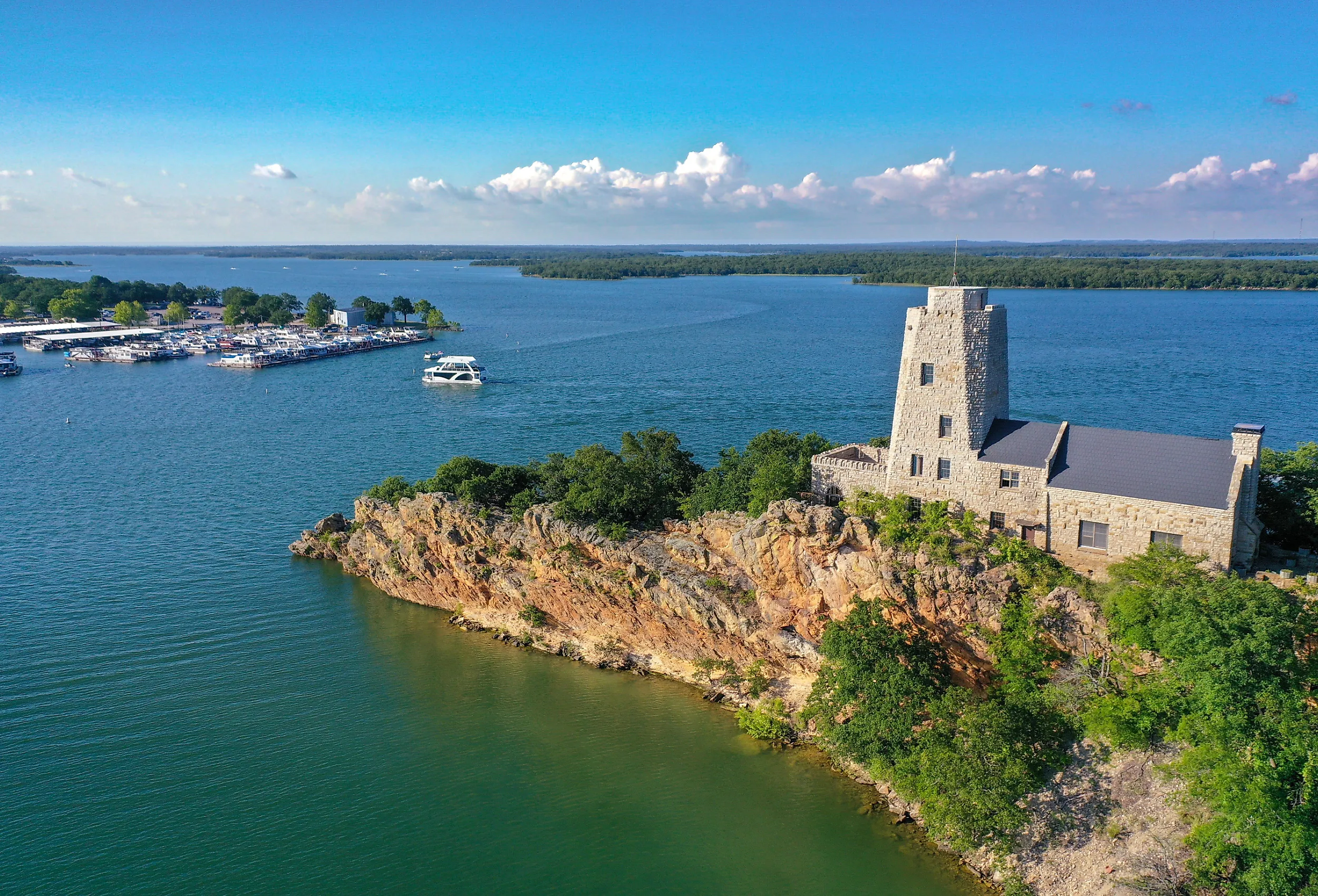 8 Coolest Small Towns in Oklahoma for a Summer Vacation
Oklahoma, renowned for its expanses of grassland and dynamic Native American heritage, is also the site of multiple hamlets that supply an ideal summertime holiday retreat. These towns have spectacular scenery, encompassing peaceable lakes, course rivers, colossal mountains, and attractive state parks. Every village has its advantage and sights that differentiate it from the others, making it a singular goal for vacationers in search of outdoor escapades and natural beauty. Therefore, if you are planning a summer break in Oklahoma and wish to probe some unfamiliar jewels, look no further! Prepare for a journey to the coolest small towns in Oklahoma, where you can submerge yourself in the magnificence of the environment and enjoy the warm hospitality of the folks. Thus, stuff your bags and set out for an extraordinary summer jaunt in Oklahoma!
Sulphur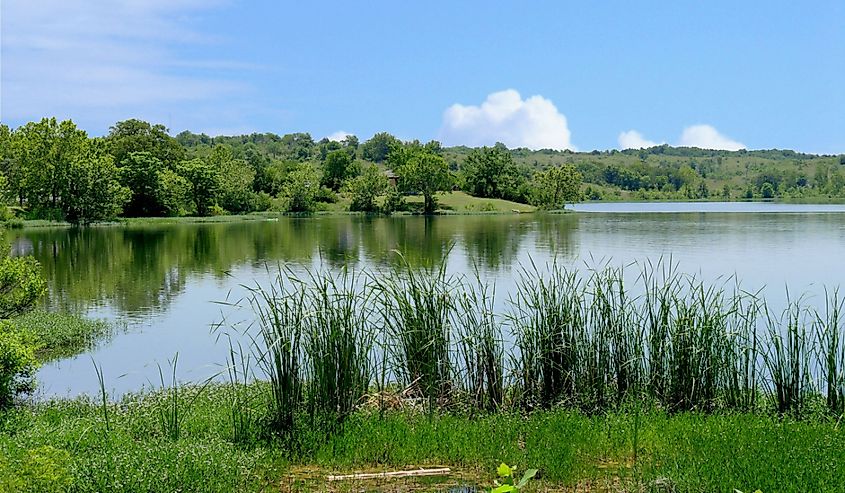 Nestled in south-central Oklahoma, Sulphur is an attractive small town acting as the entrance to the Chickasaw National Recreation Area, one of the oldest national parks in America. The Chickasaw National Recreation Area is a nature lover's heaven, containing over 9,000 acres of pure nature, natural fountains, and mineral-rich streams. Visitors may take pleasure in hiking, camping, swimming, and angling, or sit back and steep in the curative waters of the park's mineral springs. Fauna lovers can also observe deer, wild turkeys, and other indigenous species that occupy the park. The town sits near the Arbuckle Mountains, offering spectacular panoramic views and plentiful entertainment activities.
Medicine Park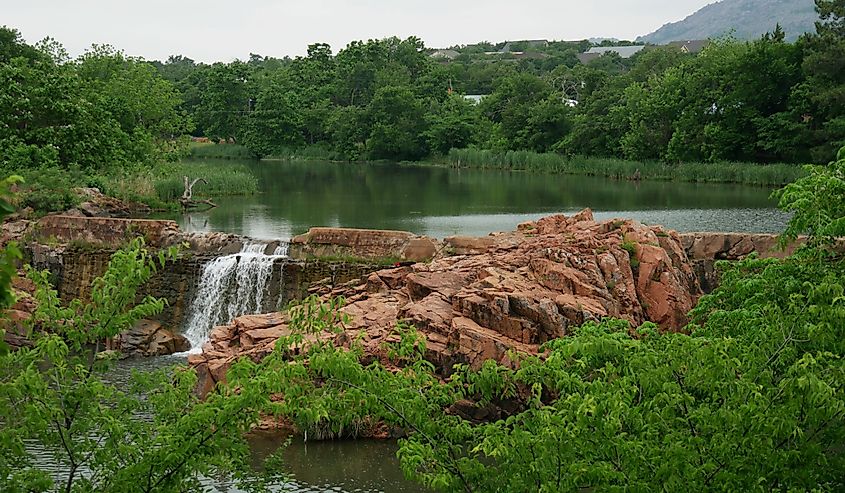 Nestled in the Wichita Mountains of southwestern Oklahoma, Medicine Park is a small mountain village famed for its eye-catching paving stones, old-fashioned edifices, and alluring grandeur. Tourists can explore the town on foot, lease a bike, or take a calming promenade along Medicine Creek, which runs through the center of the town. The adjacent Medicine Creek trekking path offers sweeping views of the encompassing mountains and is a favorite site for nature aficionados and hikers.
The town rests in the vicinity of the gateway to the Wichita Mountains Wildlife Refuge, a safeguarded area that encompasses 60,000 acres and inhabits a wide collection of fauna, such as bison, elk, and deer. For those searching for thrill, the Wichita Mountains Wildlife Refuge supplies a wide range of outdoor activities, including trekking, rock climbing, monitoring wildlife, and camping. The refuge also boasts numerous spectacular lakes, such as Lake Lawtonka and Lake Elmer Thomas, where visitors can enjoy boating, angling, and taking a dip. The breathtaking granite peaks and singular rock structures of the Wichita Mountains offer an exquisite outlook for open-air adventures.
Broken Bow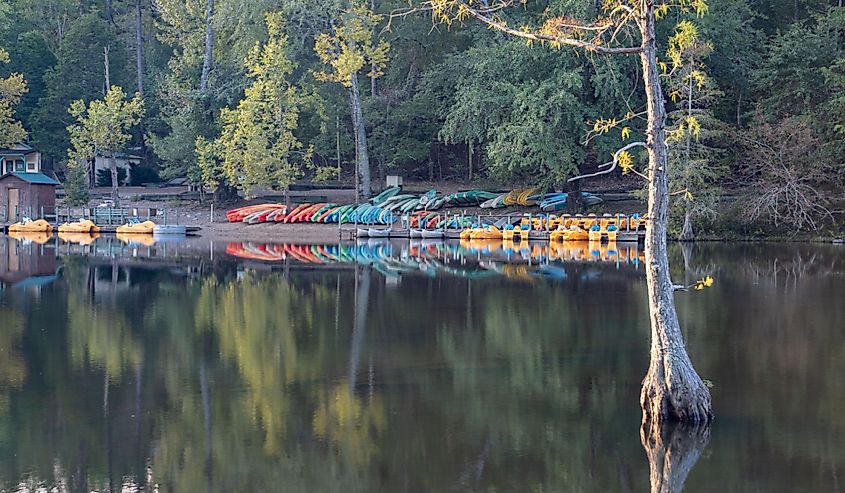 Tucked away in the Ouachita Mountains of southeastern Oklahoma, Broken Bow is an ideal spot for nature lovers and a go-to area for outdoor fans. Broken Bow likewise has a few picturesque lakes, like Broken Bow Lake, great for swimming, boating, and lounging on the sandy shores. The town sits close to the picturesque Beavers Bend State Park, celebrated for its immaculate timberlands, crystal clear rivers, and jagged mountains.
Beavers Bend State Park furnishes a variety of recreational activities, such as trekking, angling, sailing, and camping. The park is also the site of the Mountain Fork River, one of Oklahoma's top trout fishing retreats, where visitors can have a crack at reeling in rainbow trout or take a tranquil float on a kayak or canoe. Guests can likewise investigate the close-by Hochatown State Park, renowned for its hiking paths, scenic overlooks, and bountiful wildlife, comprising of deer, foxes, and various avian species.
Talihina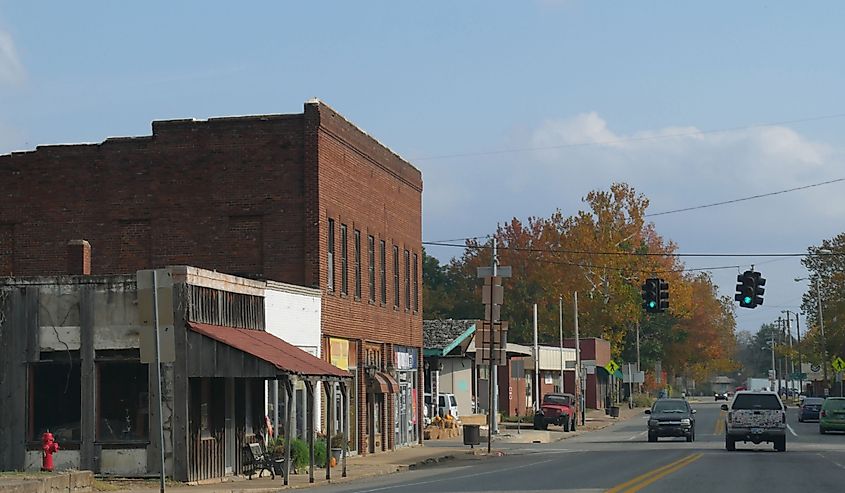 Talihina, located in southeastern Oklahoma, is a small town renowned for its impressive mountain outlooks and its standing as the entryway to the Ouachita National Forest. The wild region of over 1.8 million acres of virgin terrain presents plentiful chances for treks, camping, angling, and wildlife observation, with about 700 miles of paths meandering through the challenging mountains and crowded woodlands. One of the features of Talihina is the Talimena Panoramic Drive, a 54-mile picturesque highway that passes through the Ouachita Mountains and offers sweeping perspectives of the nearby valleys and summits. Visitors can also explore the close Winding Stair Mountains, which provide wide-ranging views of the close by valleys and possess several attractive lakes, like Cedar Lake and Wister Lake.
Davis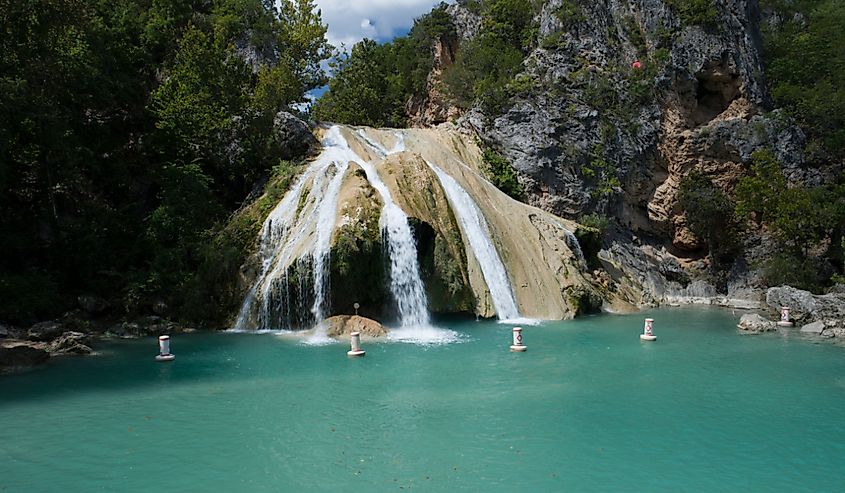 Tucked away in the foothills of the Arbuckle Mountains in the southern part of Oklahoma lies Davis, a renowned destination for thrill-seekers and those who relish nature alike. A highlight of Davis is Turner Falls Park, a picturesque natural area boasting a 77-foot cascade, swimming ponds, and hiking trails. Visitors can have a dip in the crystal-clear ponds below the waterfall, go on engaging treks to gorgeous vistas, or lay back and absorb the park's alluring serenity. Cabins, RV spots, and camping grounds are also accessible, thus making it an ideal site for an overnight excursion.
Aside from its scenic attractions, Davis also offers heart-stopping outdoor activities such as zip-lining, rock climbing, and ATV trails, which make it an ultimate haven for those seeking a rush. The Arbuckle Mountains are a veritable paradise for camping, hiking, and immersing oneself in the breathtaking terrain. The town also offers one-of-a-kind stores, cozy eateries, and welcoming lodging, transforming it into the ideal spot for a summer getaway.
Ardmore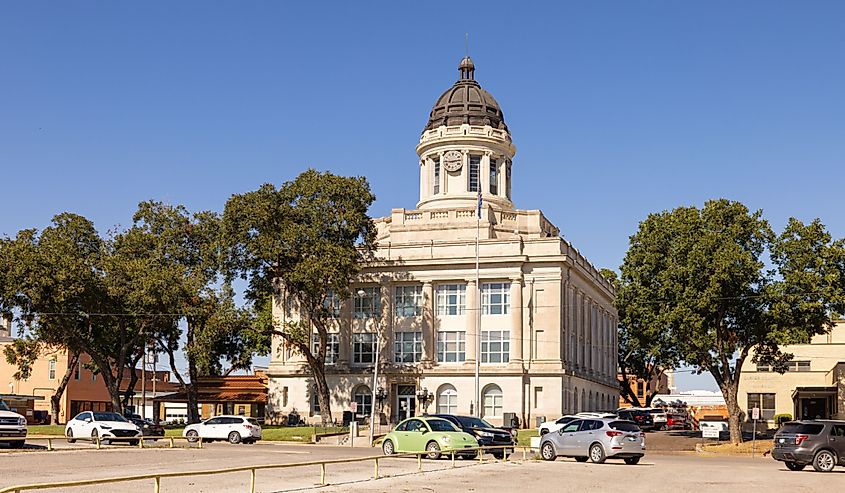 Situated in the south of Oklahoma, Ardmore is a small town with a stunning geophysical feature, Lake Murray. This reservoir is a beloved site for water sports aficionados, supplying chances for sailing, angling, bathing, and trekking along the picturesque coastline. The lake also embraces Tucker Tower Nature Center, which presents enlightening exhibits and courses about the local vegetation and fauna. Tourists may also investigate the neighboring Chickasaw National Recreation Area, distinguished for its majestic wellsprings, cascades, and hiking trails. Ardmore deserves a place on one's list of places to visit. It is an ideal summer refuge for those in search of a calm lake retreat in the midst of Oklahoma.
Alva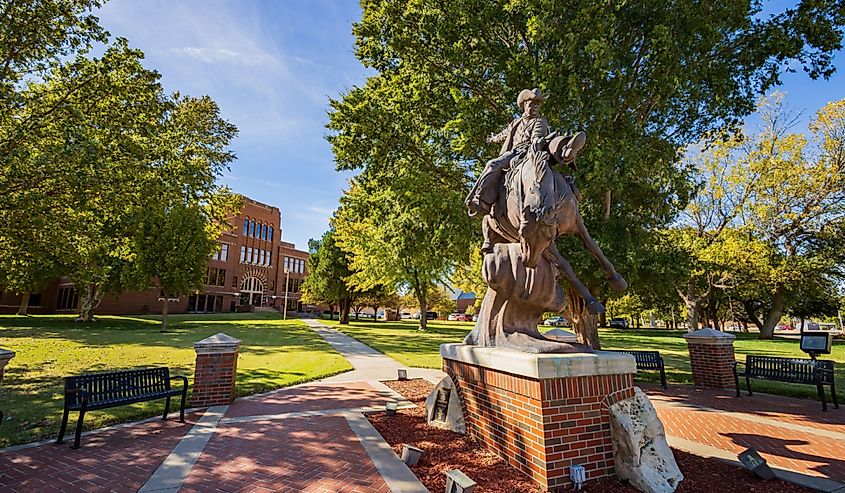 Alva is a picturesque town situated in the northwestern region of Oklahoma, otherwise known as the passageway to the Gloss Mountains. The Gloss Mountains also hailed as the Glass Mountains, are a geological formation that boasts glossy, crystal-like selenite gypsum mesas arising from the meadow environment. Travelers can make their way up to Cathedral Mountain for breathtaking views of the nearby locale, or investigate the trekking paths that traverse through the untamed landscape. Alva also offers events for angling and boating at proximate Great Salt Plains State Park, where visitors can delve for selenite crystals in the salted plains. Alva's closeness to the Gloss Mountains and the Great Salt Plains makes it a remarkable destination for outdoor lovers and geology zealots alike.
Pawhuska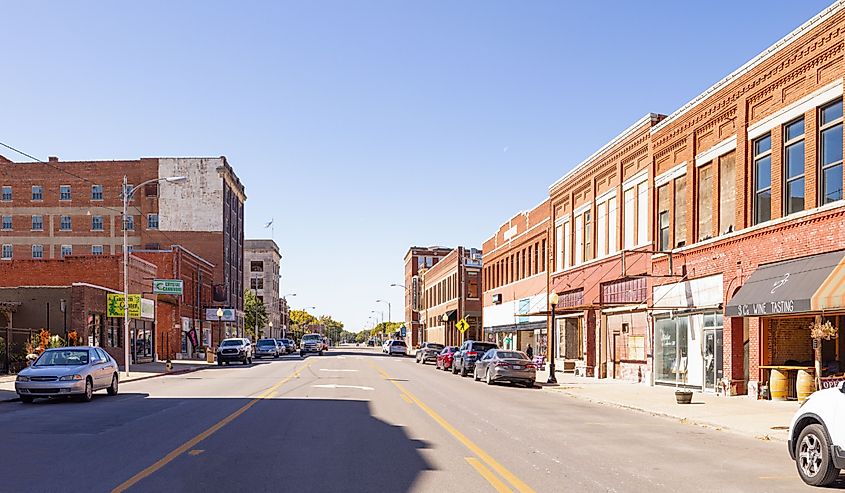 Nestled in the north-central portion of Oklahoma, Pawhuska is a town renowned for its picturesque downtown area and abundant cultural legacy. The hamlet is the primary city of the Osage Nation, and its traditions are intertwined with the Native American civilization. Pawhuska also provides a peek into the locale's Native American history, with sights such as the Osage Tribal Museum, which exhibits pieces and presentations that underline the past and culture of the Osage population.
Tourists can also investigate the Tallgrass Prairie Preserve, the largest preserved fragment of tallgrass prairie on the planet, and find out about the exclusive ecosystem and wildlife that flourish in this wild setting. For lovers of the outdoors, Pawhuska offers chances for rambling, angling, and camping at neighboring Osage Hills State Park. The preserve displays charming trails that zigzag through woods, limestone precipices, and tranquil lakes, providing a flawless vista for open-air ventures.
Oklahoma offers quite a few small towns that lend themselves to one-of-a-kind and unique summer holidays. From the pristine excellence of Broken Bow, to the allure of small burgs like Pawhuska, and the recreational activities in Davis and Medicine Park, there is something for everyone to relish. These small hamlets abound with geographical marvels including ponds, streams, heights, and national parks, providing ample chances for open-air enterprises, investigation, and peace. Whether you are an intrepid person, nature lover, or history enthusiast, these coolest small towns in Oklahoma deserve a visit for an unforgettable summer break.