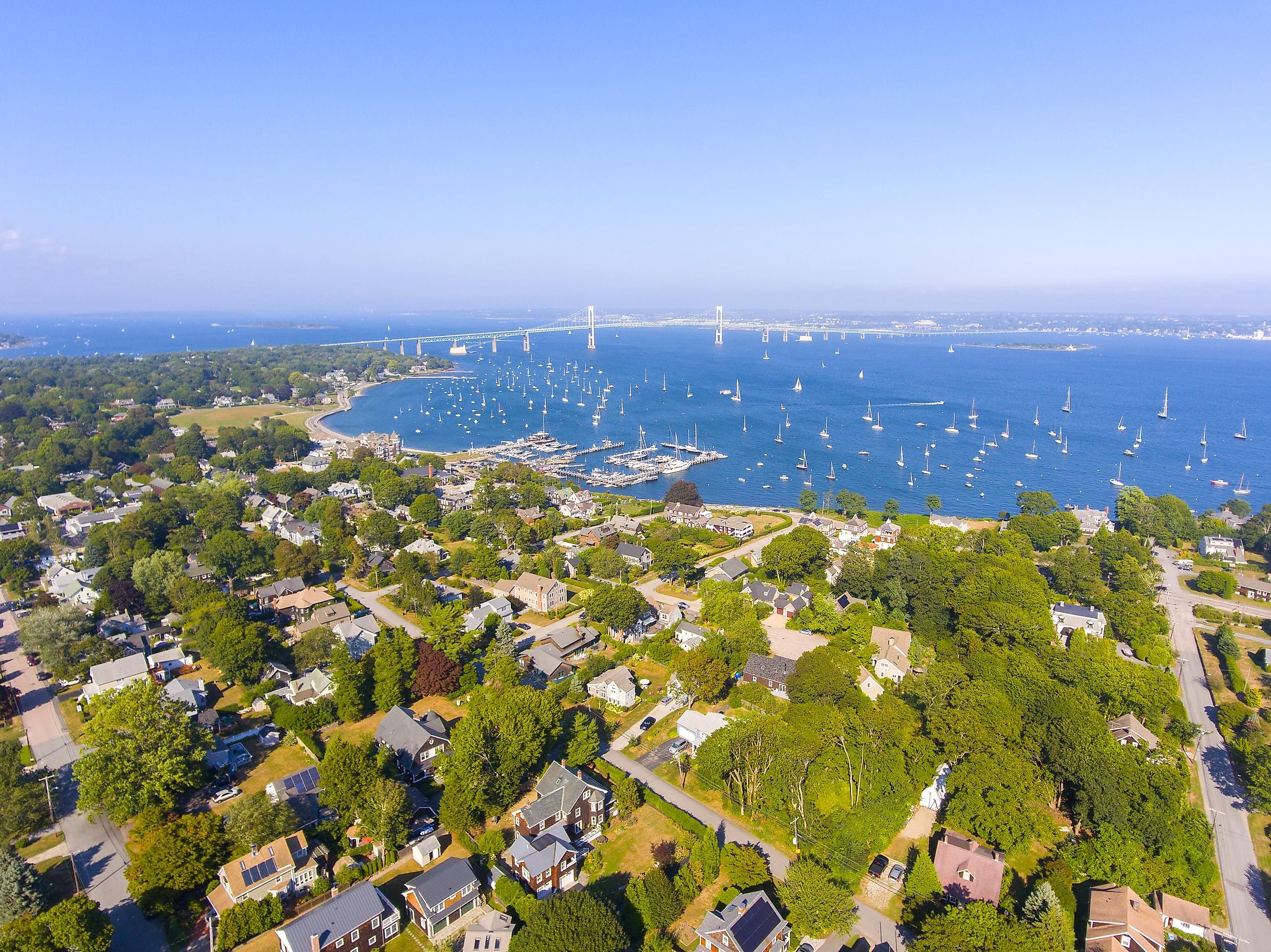 8 Best Small Towns in Rhode Island For A Weekend Escape
The smallest US State by area, Rhode Island's size should not discount it from assessments of great places in America. Indeed, Rhode Island should certainly be on the list for any traveler looking to discover some of the nation's most charming and beautiful small towns. Here fascinating historical intrigue, stunning coastal and natural vistas, and an eclectic range of museums, shops, and restaurants can all be found, making Rhode Island a definite gem of the New England region. While each town is unique in its own way, they are united in presenting the very best of American wonder and Rhode Island splendor. 
Narragansett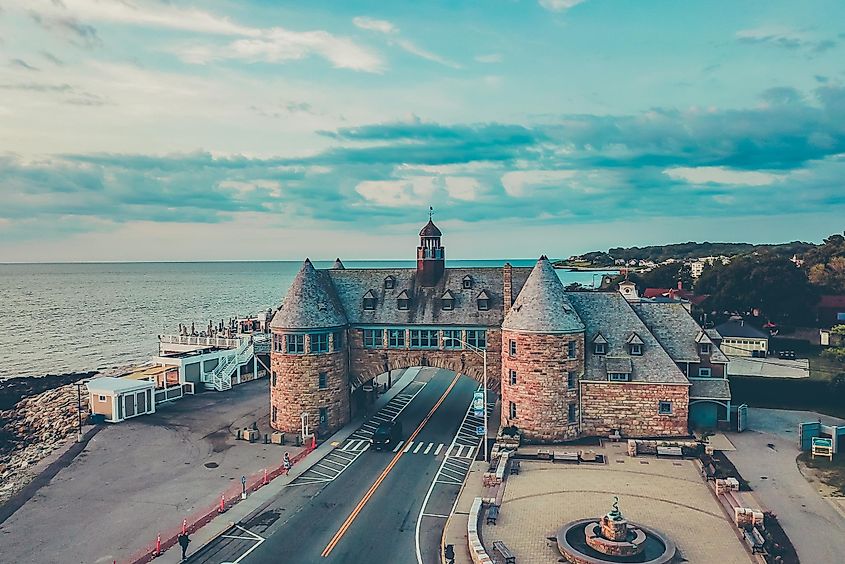 Situated in Washington County, the town of Narragansett is located along a narrow strip along the Pettaquamscutt River. Home to just over 14,000 residents, the town was formally incorporated in 1901 and today remains a popular tourist destination. Narragansett's sandy beach areas attract thousands every year, where swimming, sailing, and simple sunbathing are always in demand. In addition, history lovers will also appreciate a stop in town, where several landmarks are listed on the National Register of Historic Places. These include The Towers, a castle-like gate constructed in 1883, and the Point Judith Lighthouse (1857). Meanwhile, excursions to the nearby Beavertail State Park and Fishermen's Memorial State Park are other great ways to get acquainted with nature and enjoy truly stunning ocean-side vistas. 
Jamestown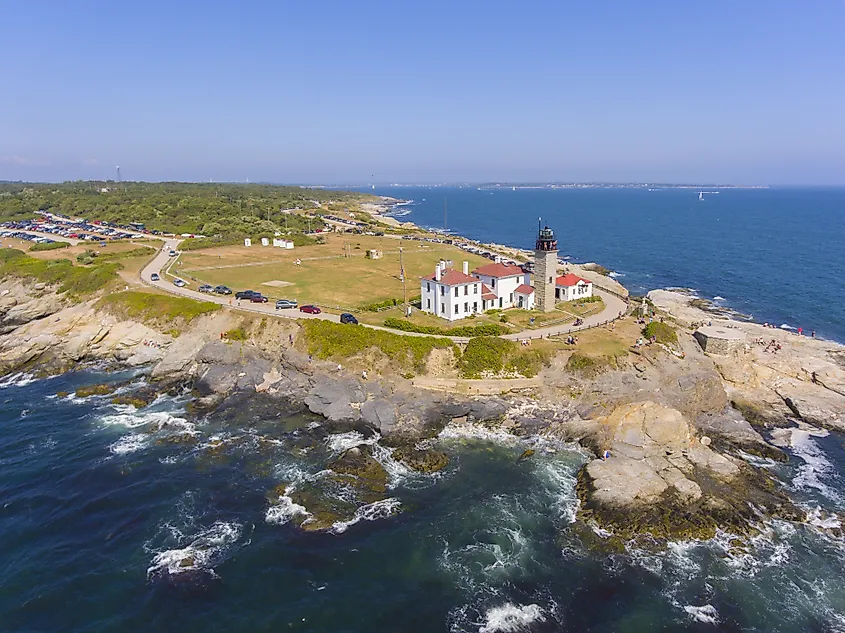 Founded in 1648, the historic Jamestown is now home to just under 6,000 inhabitants. Situated on Conanicut Island on Narragansett Bay and including the small islands of Gould and Dutch, Jamestown is truly one of New England's most fascinating places. Home to a number of historically significant sites, including the Conanicut Battery, the Jamestown Archeological District, Fort Getty, and Beavertail Lighthouse (1856), among many others, visiting this town is truly like stepping back in time. In addition, Jamestown's geographic location means visitors will never be in short supply of stunning ocean-side panoramas. Stop by several lighthouses, including Beavertail, or enjoy the rural settings at the Windmill Hill Historic District. When in Jamestown, a most special slice of American beauty is never far away. 
Hopkinton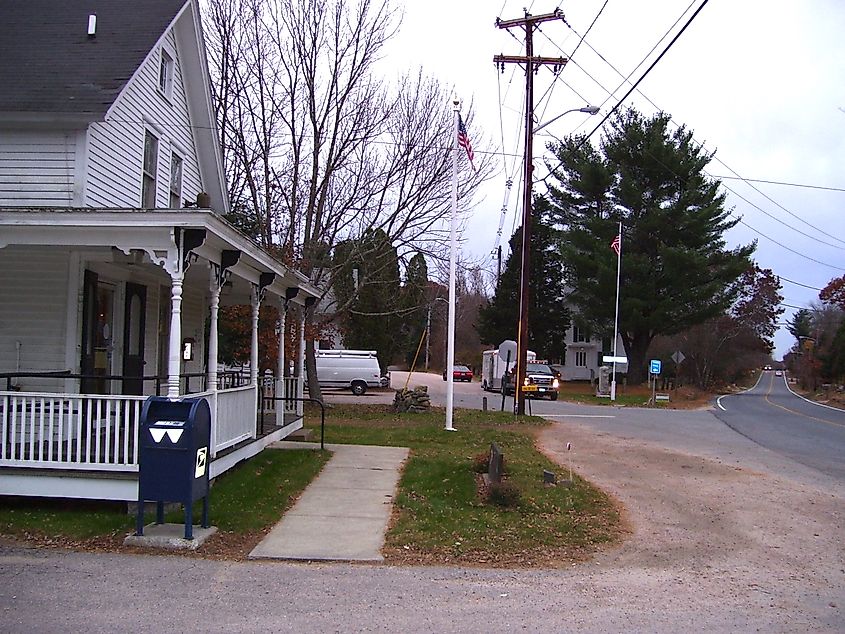 Another historic Rhode Island locale, Hopkinton, was founded in 1757 and is listed on the National Register of Historic Places. Just over 8,000 residents call the town home, and indeed, with a mix of important history and beautiful natural surroundings, visitors and residents alike will find plenty of allure in Hopkinton. Explore such places as the Bradford Village Historic District or the 18th century Black Farm, or enjoy opportunities for vigorous outdoor exercise at the nearby Arcadia Management Area State Park. Here hiking, cycling, and camping is always popular, while at the Narragansett Trail Trailhead, scenic vistas make any day trip memorable. 
Warren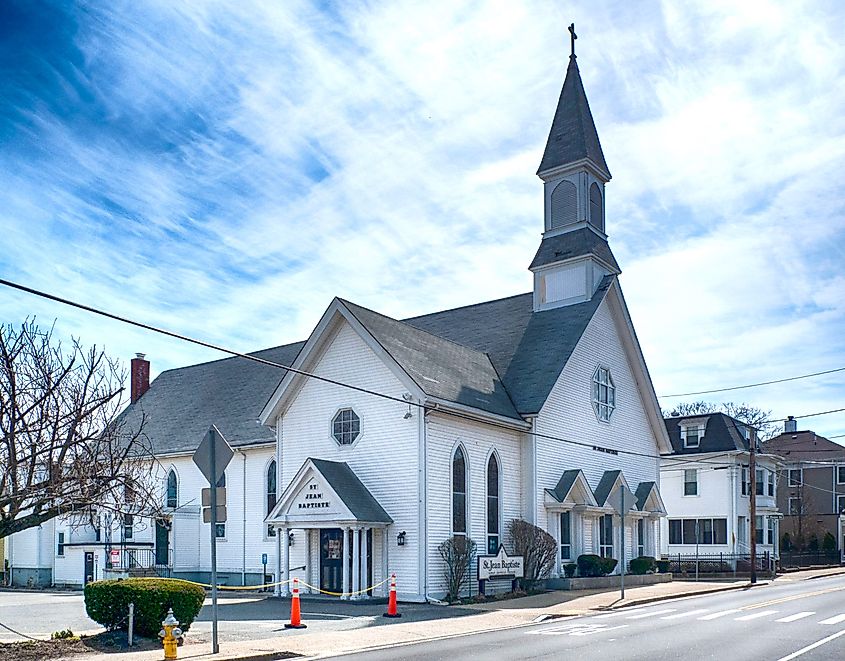 Warren, like many towns in Rhode Island, can trace its modern history a few hundred years, and indeed this town of just over 11,000 residents was formally established in 1747. Located in Bristol County on the eastern bank of the Warren River, the town is a quiet and charming community perfect for casual strolls, close encounters with nature, and direct experiences with loads of history. Ride along a portion of the East Bay Bike Path that passes through Warren or spend time at the Warren Waterfront Historic District, where several 18th and 19th-century buildings remain. Meanwhile, at the Touisset Marsh Wildlife Refuge, you can also discover a most serene setting full of wildlife. And, of course, with many local restaurants, shopping outlets, and museums in town, Warren is never short of activities perfect for solo travelers and families alike. 
Richmond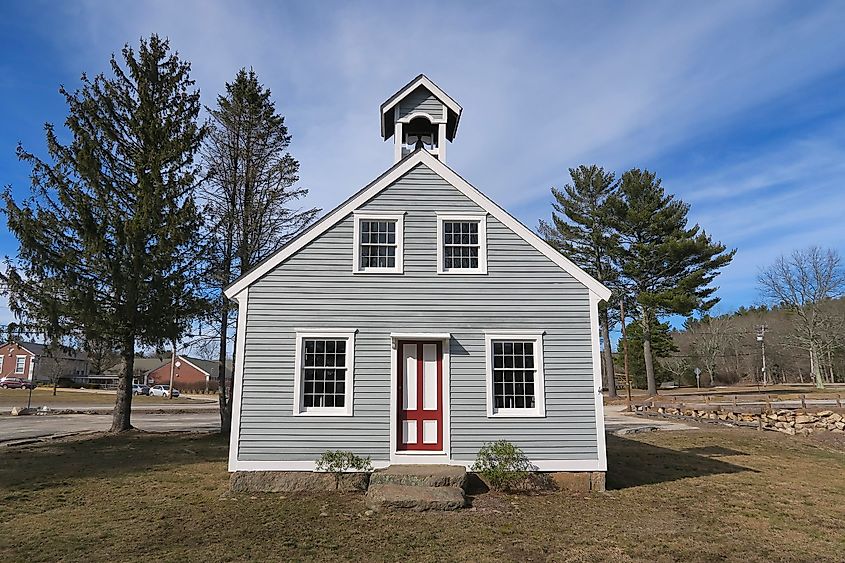 Richmond is a beautiful town where an authentic picture of Americana can be observed. Indeed whether it is enjoying the town's historic landmarks, spending time at its natural parks and lakes, or simply taking advantage of the assortment of tasty local restaurants, shopping outlets, and more, Richmond always has something to offer. Home to just over 8,000, this Washington County locale is also the site of several historic villages including Tug Hollow, Hillsdale, and Arcadia. Here museums, forested surroundings, and stunning lakeside areas make the town a most charming and alluring place. 
Harrisville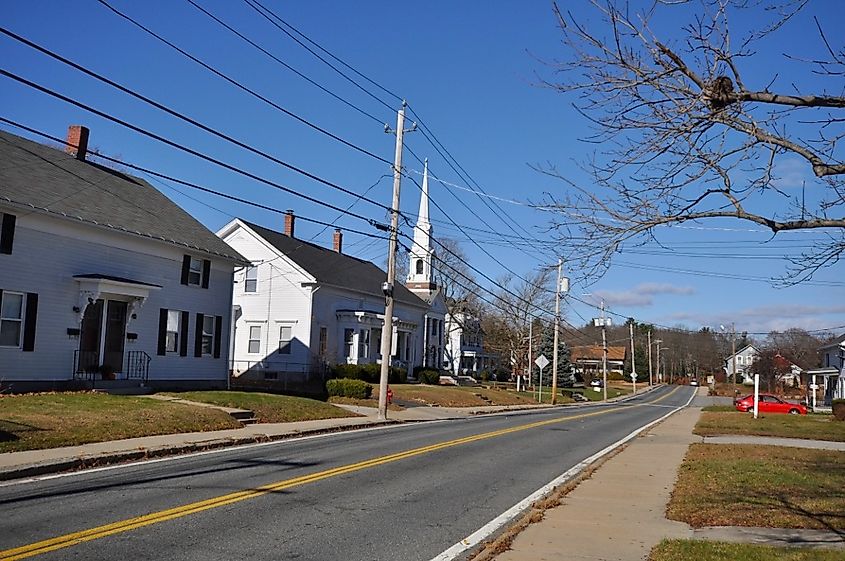 Also considered a village, Harrisville has a modest population of just under 1,800 residents. Listed in its entirety on the National Register of Historic Places, the picturesque Harrisville brings visitors back several centuries with its assortment of 18th, 19th, and early 20th-century buildings. In addition, an assortment of local shopping outlets, tasty restaurants, and regional museums make a stopover here a most charming experience. Meanwhile, at the nearby Southwick Zoo or the Blackstone Heritage Corridor, fun outdoor activities like cycling, hiking, and wildlife watching will round out a most exciting weekend trip for anyone in the area. 
New Shoreham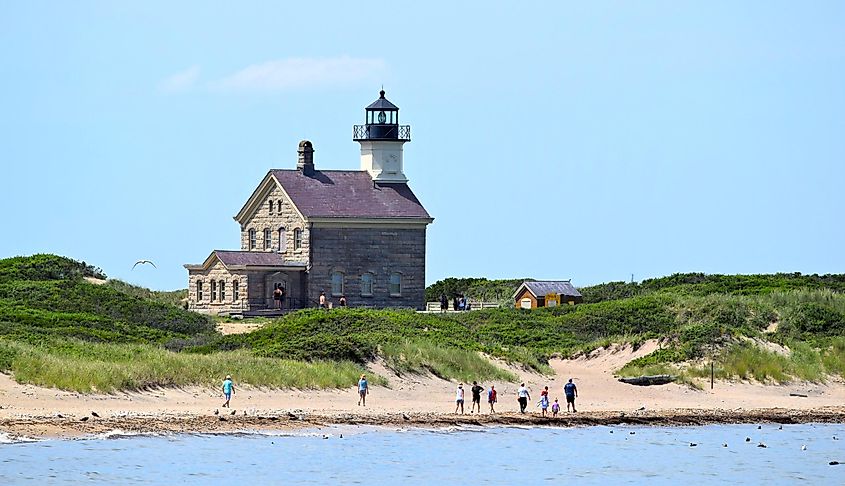 With a population of nearly 1,500 residents, the town of New Shoreham was formally incorporated way back in 1672! Including Block Island, the town is the southernmost settlement in the entire State of Rhode Island and offers lovely ocean-side vistas. Visit the South East Lighthouse for absolutely stunning panoramas of the town's rolling green hills and the shimmering Atlantic waters, or stand in awe at the Mohegan Bluffs lookout. And, of course, a simple trip to the beachside is always a popular activity, where swimming and sunbathing will make for a most relaxing vacation stopover. 
Foster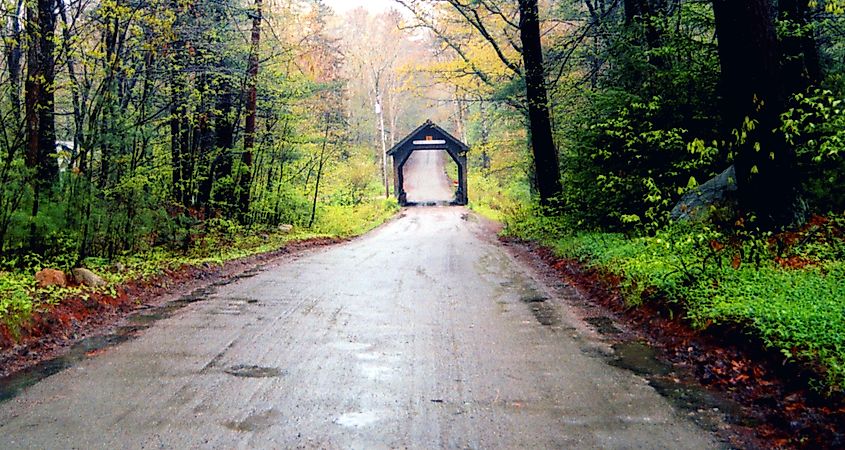 A 17th-century settlement, Foster is a beautiful weekend destination for any traveler to Rhode Island. Home to nearly 4,500 inhabitants, visitors will encounter plenty of historical intrigue, appealing natural wonders, and loads of warm hospitality in this town. Including such places as the Mount Vernon Tavern (1761) and the Clayville Historic District, a unique glimpse into America's colonial past can be discovered in Foster. Meanwhile, for the nature lover spending time at Killingly Pond or near the Swamp Meadow Covered Bridge is excellent for getting acquainted with nature's raw beauty.  
Known as the "Ocean State," Rhode Island is a place filled with stunning natural surroundings and fascinating history. Though it is the smallest State in America by total land area, Rhode Island and its towns offer plenty of big reasons to want to visit. From the beautiful vistas of Narragansett to the historic charm of Warren, these and other small Rhode Island towns remind visitors of what true Americana is all about. Indeed for a most special discovery of the New England region, these towns are definitely natural and historical gems of Rhode Island and the Eastern United States.