Are you looking for a much-needed escape? A chance to unplug, relax, and experience all that Connecticut has to offer in the great outdoors? Whether you are a born-and-bred New Englander or planning your first-ever vacation to Connecticut, these eight small towns are sure to provide an unforgettable weekend away.
From breathtaking coastal scenery and gorgeous countryside hikes, plus plenty of charming art galleries and cozy restaurants alongside beloved community events, these small towns have something for everyone. So come explore lush landscapes and brilliant ocean views and discover the best small towns in Connecticut!
Washington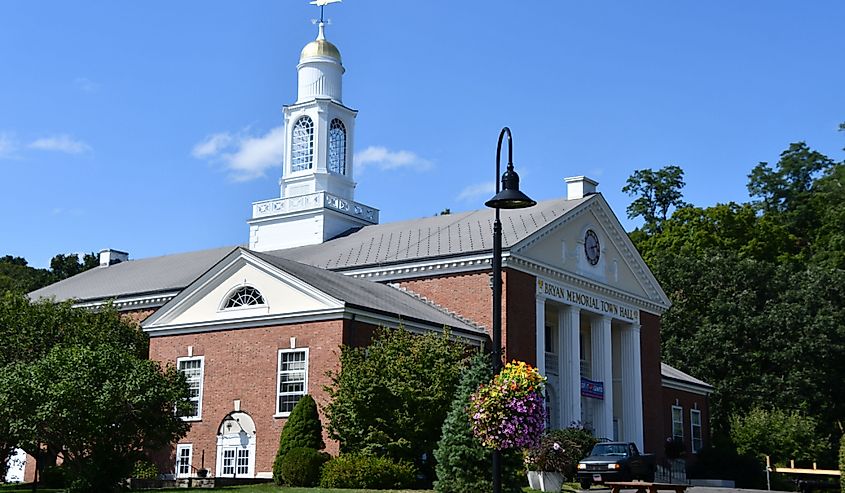 Explore Washington and discover the rolling hills, lush forests, and delightful boutiques. Take a scenic drive along the winding roads, flanked by majestic trees that burst into a rainbow of colors during autumn months. If you are feeling adventurous, take a hike on one of the trails at Hidden Valley Preserve or go exploring along Shepaug River.
Discover hidden gems in this small town, with a range of activities from antiquing to golfing. Enjoy a meal at The Tap Room or find something special at Stella Rose Boutique & Consignment. Additionally, Washington has a vibrant farmer's market offering fresh produce as well as locally made crafts and artisanal products. Visit one of these markets to purchase some souvenirs or pick up ingredients for a picnic lunch!
New Preston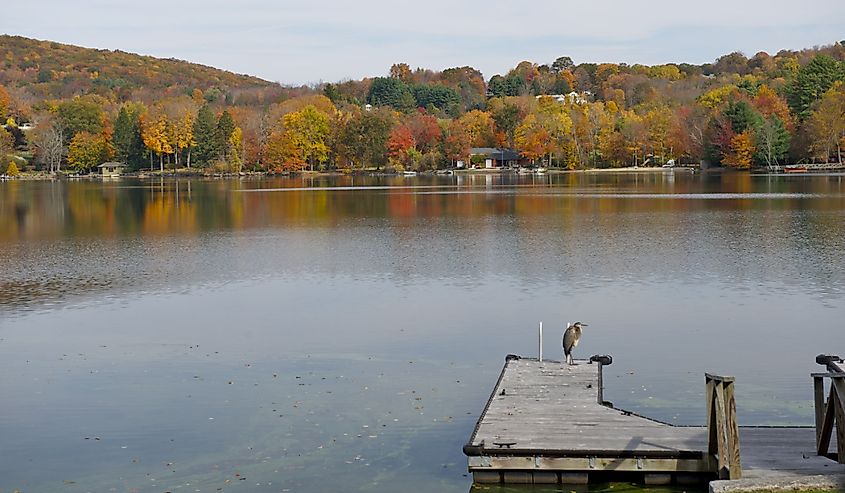 New Preston is the perfect destination for those looking to get away from it all and relax in stunning natural beauty. Located in the Litchfield Hills, New Preston offers gorgeous lake views and plenty of cozy cafes for visitors to explore. There are also unique boutiques offering handcrafted wares and antiques shops that make the perfect spot for a shopping spree during your stay.
One of the most popular attractions in New Preston is the beautiful New Preston Falls, where visitors can take in the impressive views of cascading waterfalls surrounded by lush foliage. After taking in the sights, stop at one of New Preston's delicious eateries like Sweeets or The White Horse Country Pub for some delicious local cuisine.
Westbrook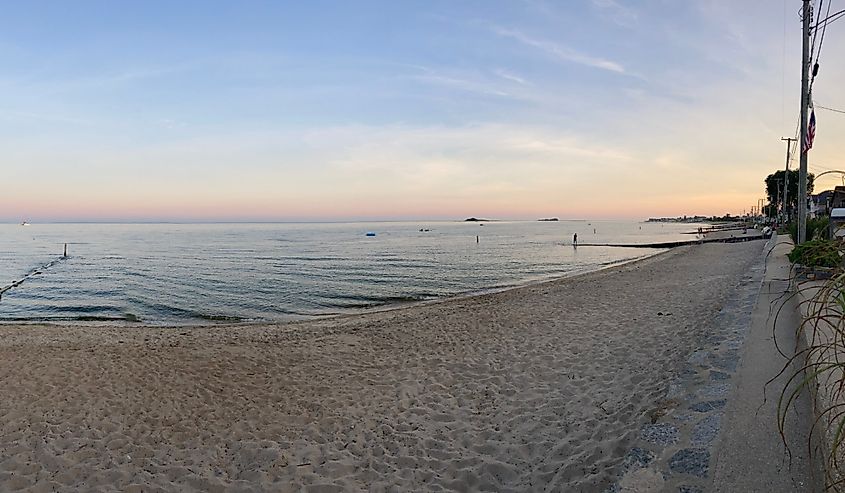 Westbrook is a great destination for beachgoers looking to get away from the hustle and bustle of daily life. It boasts miles of sandy beaches along Long Island Sound, perfect for sunbathing or taking part in recreational activities like fishing, kayaking, and sailing.
There are plenty of places to explore on land too. The Cedar Ridge Golf Course offers breathtaking views and challenging holes, while West Beach is a magnificent spot for a swim. After a day of fun in the sun, there is no better way to cap it off than with an amazing meal at one of Westbrook's many restaurants, like Bill's Seafood Restaurant or Cafe Routier Bistro and Lounge.
Essex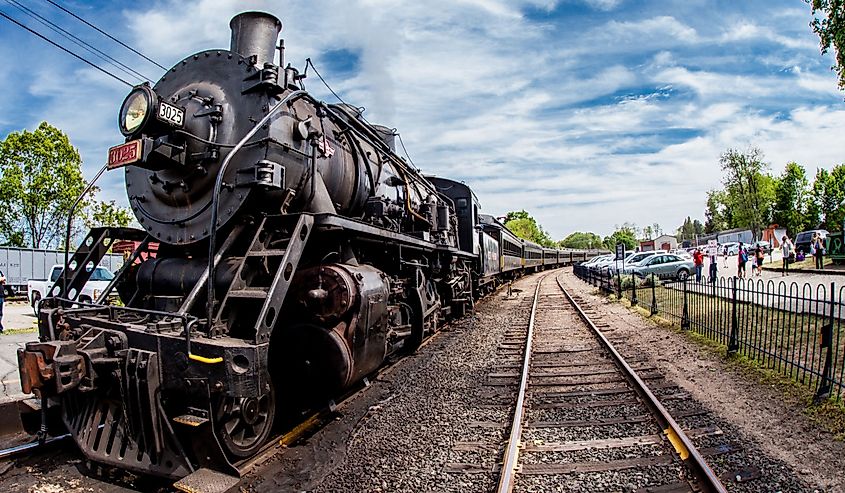 The quaint village of Essex is a charming destination with a vintage ambiance and plenty of fun activities for everyone. Visitors can take in the breathtaking beauty of the Connecticut River by boat or enjoy waterfront dining along Main Street.
For those seeking something more adventurous, hop aboard one of the steamboats that offer tours downriver or explore one of several hiking trails throughout town. Bushy Hill Nature Preserve boasts several miles of trails perfect for an afternoon hike through lush forests. After a day spent exploring Essex's natural beauty, visit Carlson's Landing Restaurant which offers stunning views and delicious cuisine! No matter what your interests are, you will find plenty to do during your visit to Essex.
Deep River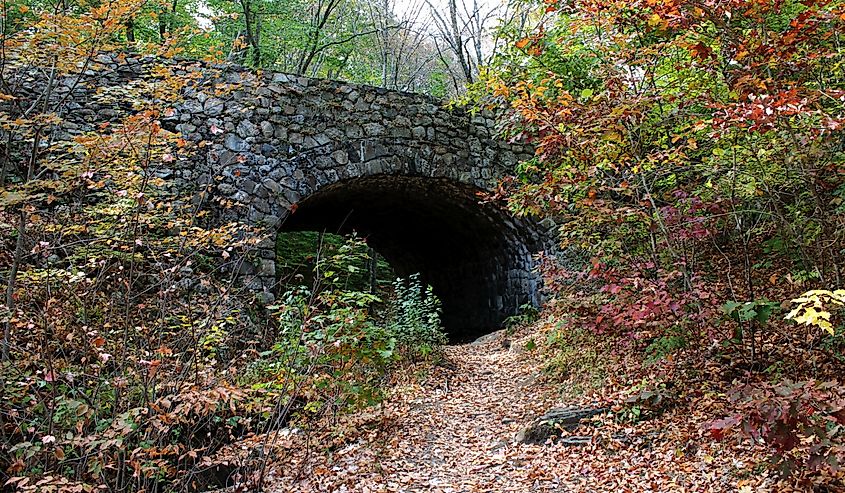 Deep River is a small town in Connecticut with a population of just over 4,000 people. Despite its size, it has a strong sense of community and offers plenty of activities and attractions to keep visitors entertained. Take a stroll through town and admire colonial-era buildings or wander along Deep River Landing for some boating. There are also plenty of outdoor activities nearby, such as fishing at Lake Hayward, as well as hiking trails that offer stunning views.
The New England charm and friendly atmosphere make this town the perfect place for people looking to get away from the hustle and bustle of city life. Whether you are visiting for an outdoor adventure or simply to relax, Deep River has something for everyone.
Litchfield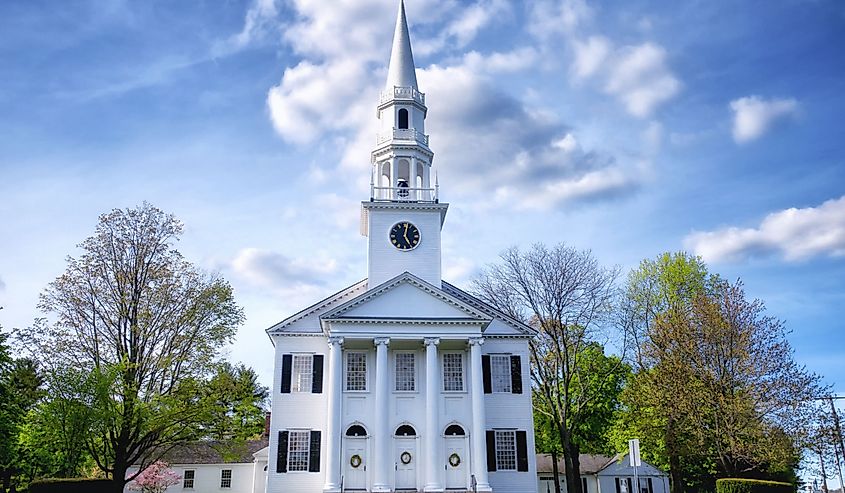 Litchfield is a charming village with an abundance of colonial-era architecture and lush landscapes. The town center has old-fashioned storefronts and beautifully preserved historical buildings. Explore the area on foot or bike to see all that this picturesque village has to offer.
Make a stop at White Memorial Conservation Center for 4,000 acres of serene nature trails, ponds, streams, meadows, and gardens. Afterward, take in the breathtaking view from Buttermilk Falls as the cascading water makes its way down the cliff face. With so much charm and history, Litchfield is the perfect place for a day trip!
Bethlehem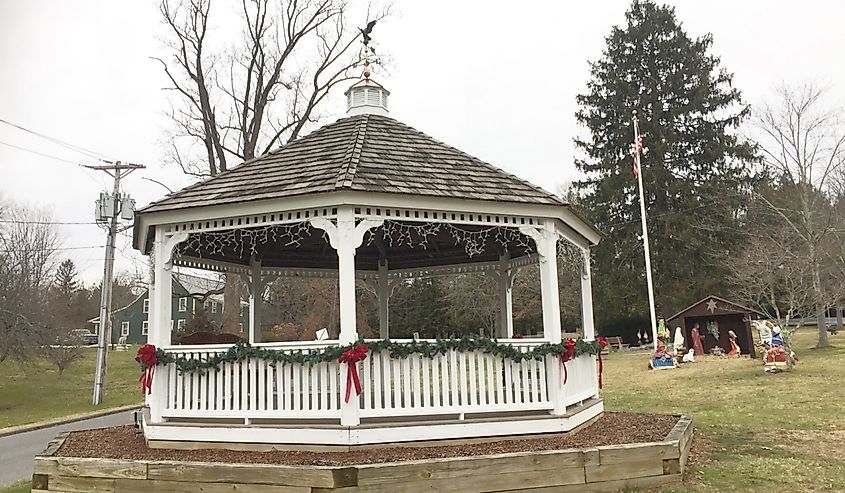 At the Bellamy-Ferriday House & Garden Museum, visitors can experience the beauty of Litchfield county's colonial-era architecture and lush landscapes. Learn about the history of this region from local experts and explore the grounds to discover hidden gems like sculptures, gardens, and a rich variety of plants.
Enjoy a picnic lunch in the beautiful courtyard or take a leisurely stroll along one of many trails that meander through historical sites and natural habitats. Afterward, tour some of Bethlehem's charming shops and art galleries before heading home with memories to last a lifetime.
Kent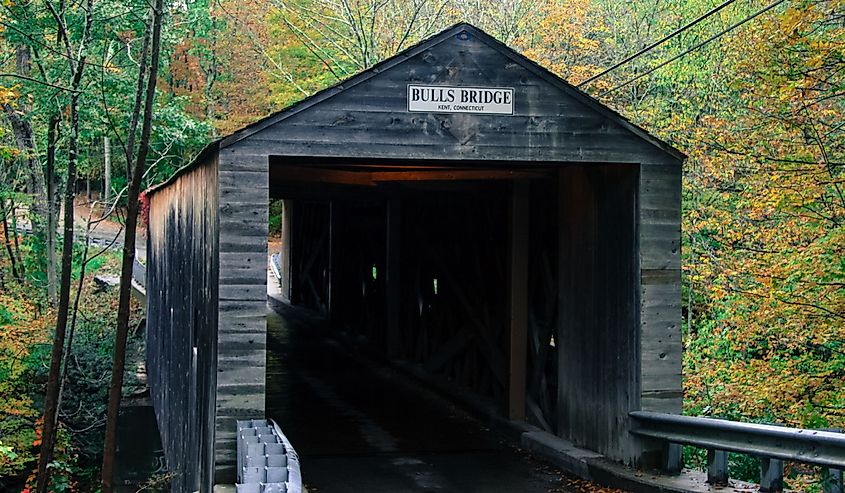 Also located in Litchfield County, Kent is a small town renowned for its picturesque farms and historic homes. Besides being an idyllic setting for leisurely strolls, it is home to Bull's Bridge, an iconic covered bridge that spans the Housatonic River. Viewers can enjoy breathtaking views of the countryside from atop this 1842 structure.
The Appalachian Trail also passes through Kent and offers excellent vistas while trekking along its path. For those looking for something more active, hiking is a great way to explore the cascading waterfalls at nearby Kent Falls State Park. No matter how you choose to spend a day in Kent, you will be sure to come away with lasting memories.
Whether you are setting out on an adventure with your friends and family or going solo, one thing is for sure, Connecticut's small towns have something to suit everyone's travel needs! From beachside discoveries to hiking in the countryside, there awaits a variety of unique experiences that you cannot find anywhere else. So, what are you waiting for? Go out and explore some of these amazing places and make lasting memories!