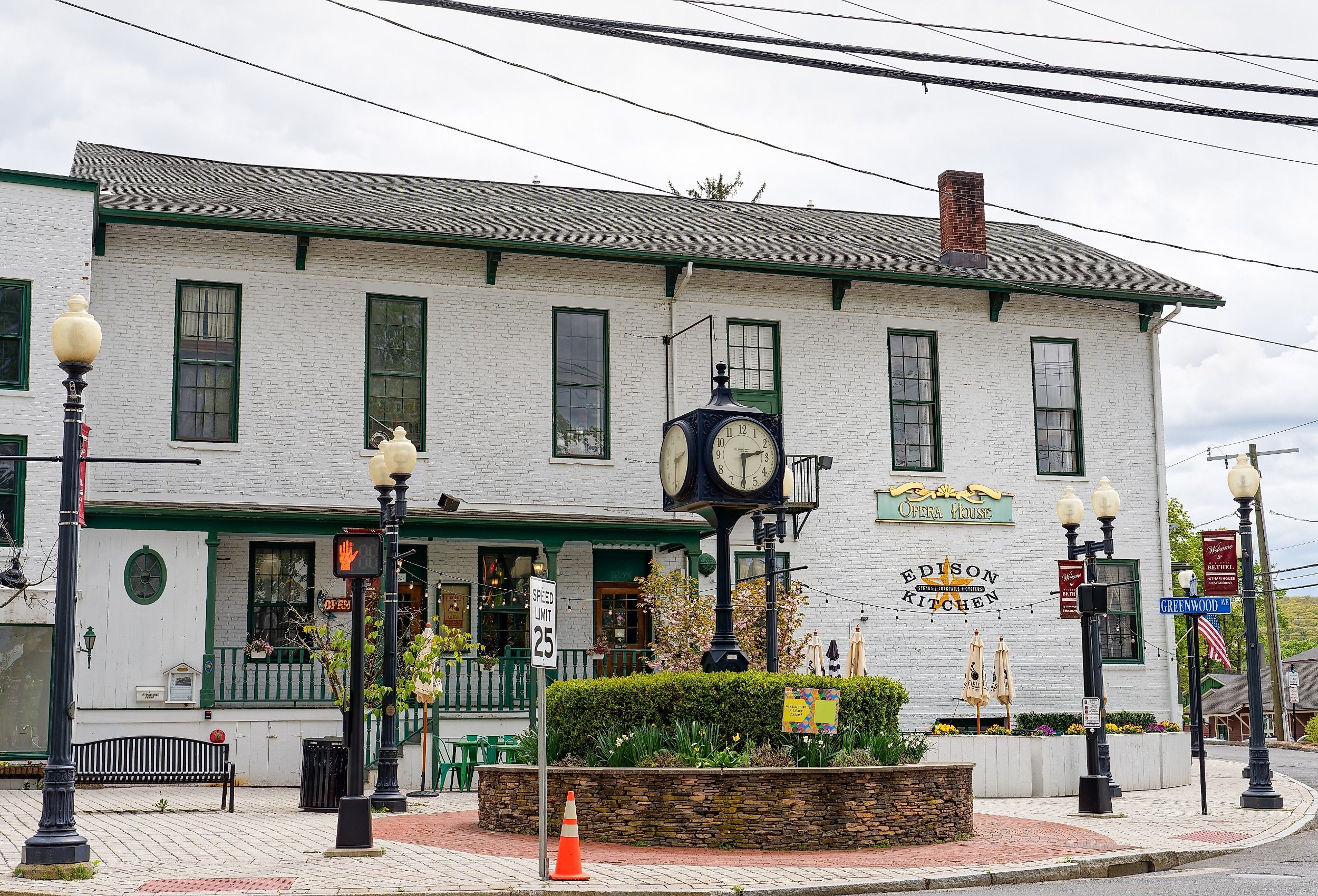 7 of the Most Quaint Small Towns in Connecticut
Connecticut is the third-smallest state in the country, so it's no wonder that there are lots of quaint communities and small towns. Despite its size, Connecticut has some rather sizable and well-known cities, like Hartford, Stamford, Danbury, and New Haven. Most of the outskirts of these more metropolitan areas and beyond are rural, meaning that there are plenty of still and quiet locations, while still being relatively close to the opportunities and activities of the cities. Connecticut's rich history only makes the smaller places that much more significant, with many stories dating back hundreds of years and residents often more than willing to tell the tale.
Washington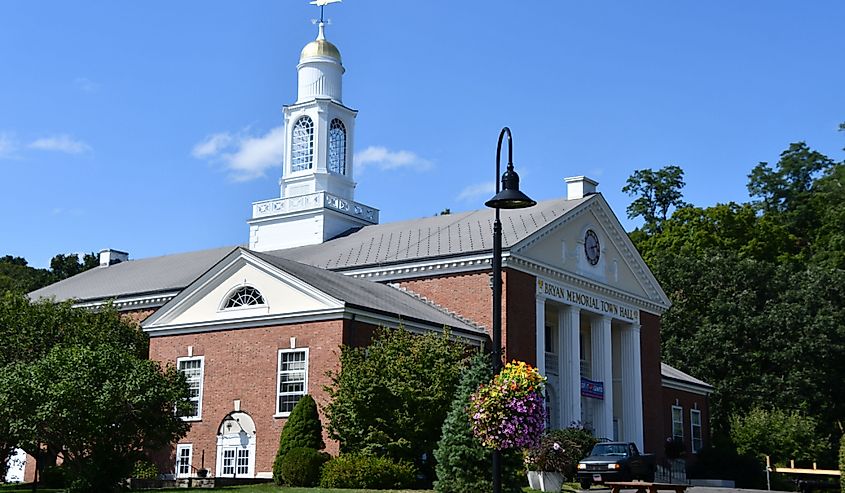 Amy Sherman-Palladino used the town of Washington as inspiration for the fictional setting of Stars Hollow in the television show Gilmore Girls. Washington itself has lots of nature and art, along with camping opportunities at places like Lake Waramaug. The Washington Art Association and Gallery features local art from the area, while the Gunn Historical Museum preserves history and artifacts. Over the Shepaug River is a 134-foot-long bridge called the Henry David Thoreau Footbridge. Henry David Thoreau was a 19th-century philosopher, and the railings on this bridge have his quotes all across. The surrounding wooded areas in Washington Depot are beautiful, and the bridge is near a parking lot, so it doesn't require much hiking to get to. Food places like The Pantry offer great food and drink after a hike.
Monroe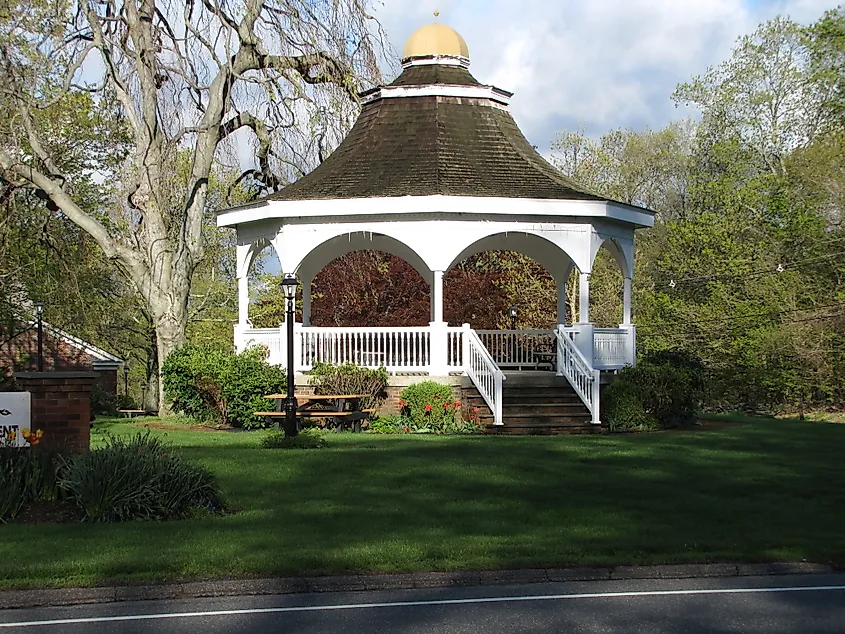 Monroe was incorporated in 1823, when the 5th President of the United States, James Monroe, was in office, although the land itself was purchased over a century before. Changing from mostly farmland to a now suburban community, Monroe still holds a lot of its history, with places like the Thomas Hawley or Daniel Busset House put on the National Register of Historic Places, not to mention the Monroe Center Historic District, which has around 60 buildings spread over a 120-acre area. Monroe is also known for the Warrens' Occult Museum, which houses "haunted" artifacts gathered by paranormal investigators Ed and Lorraine Warren, featuring the infamous Raggedy Ann doll "Annabelle." 
Bethel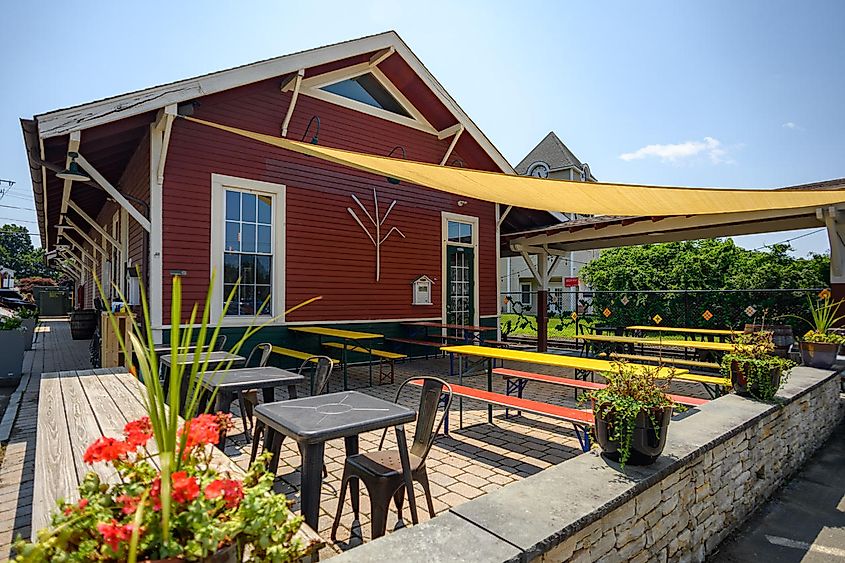 The town of Bethel began as a subdivision of Danbury in 1759 and was incorporated separately in 1855. It has a robust historic district, with locations like the PT Barnum Square and a former railroad station that now acts as a brewery. The oldest building in Bethel is the Seth Seelye House, built after the subdivision was established but before the town was fully incorporated in 1842. Eateries feature foods from different cultures, like the Stony Hill Diner with a mix of Greek and American food, along with Lebanese Cuisine featuring a mix of Lebanese and Mediterranean. Headquartered in the town is battery manufacturer Duracell. Bethel has had its fair share of notable people, with Cartoonist Henry Arthur "Art" Young, actress Jan Miner, Miami Marlins pitcher Matt Barnes, and showman P.T.  Barnum.
Old Saybrook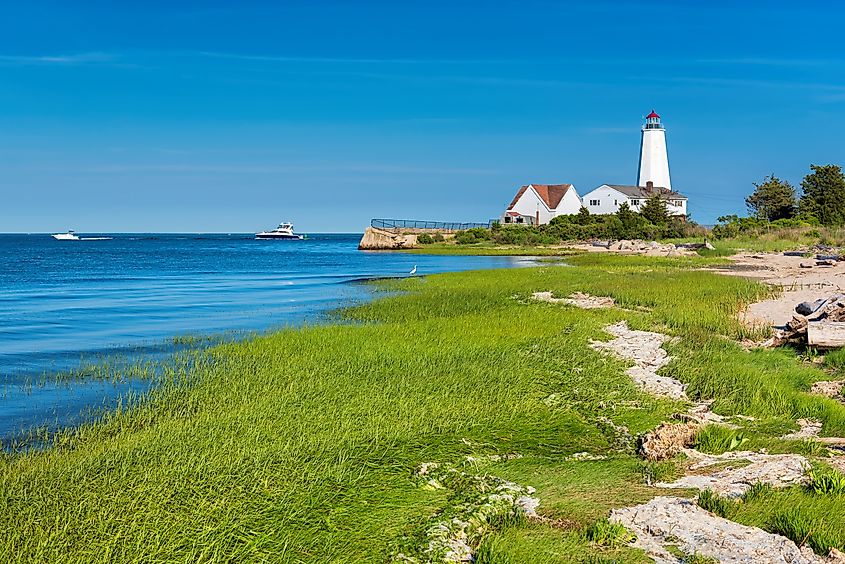 An older town on the Connecticut coast, Old Saybrook was settled in 1738 and incorporated in 1854, around when other towns in Connecticut were. But settlers arriving go back to Dutch occupation in 1624, where they had a short-lived factory and trading post where Old Saybrook is today. Actress Katherine Hepburn once lived in a mansion overlooking the Long Island Sound and, over the years, has become an icon for the people in the area. The local arts center is named after her, called the Katharine Hepburn Cultural Arts Center. Being a coastal town, Old Saybrook has a lighthouse out by the sea on Lynde Point, where the Saybrook Breakwater Lighthouse stands 48 feet tall. Seaside places like Harvey's Beach are great for walking on the shore, and bars like the Little Pub Old Saybrook offer a place to socialize after a day in the town.
New Milford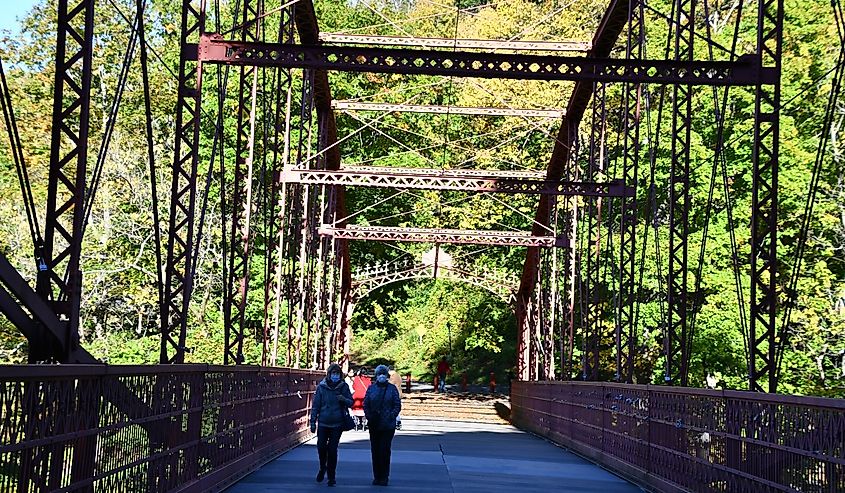 New Milford is a part of the Greater Danbury Metropolitan Area and is 14 miles north of Danbury itself. It has several boroughs and districts, including Northville, Gaylordsville, and Merryall, over its nearly 64 square-mile area. Founded in 1712, New Milford is one of the older towns in the state. A trail lines the Housatonic River, which offers great nature views and even spots to watch out for trains that run through on the nearby tracks. Lovers Leap State Park also has a nice view of the river, meaning that New Milford has plenty of outdoor hiking. The Elephant's Trunk Flea Market runs on Sundays and has a great selection of local goods and tickets, as well as easy access to other thrift stores and shops.
Putnam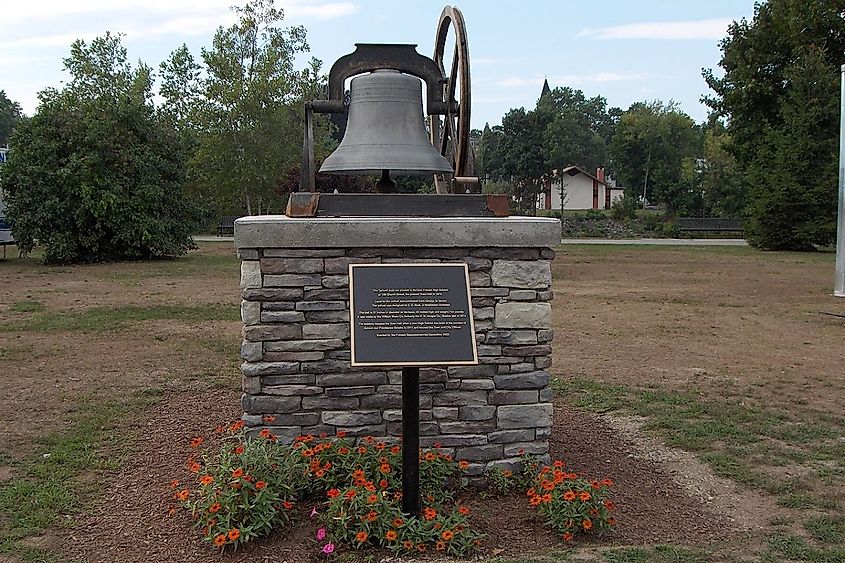 Located in the northeast of Connecticut, away from more populated cities, is Putnam, which was incorporated in 1855. The arts scene in Putnam is more than alive, with The Bradley Playhouse hosting community plays and art galleries like Silver Circle and The Empty Spaces Project in town. Kids and families will love the Gertrude Chandler Warner Boxcar Museum, featuring work by the author best known for The Boxcar series of books. Plenty of antique stores and boutique shops line the town, including Jeremiah's, Antiques Marketplace, Sawmill Pottery, Kluttered Klosets, and more. Also in Putnam are tons of eateries, perfect for a bite to eat after walking around town. Places like Jessica Tuesday's, 85 Main, and Elizabeth's Farmhouse offer food and drink along with great lighting and atmospheres.
Colebrook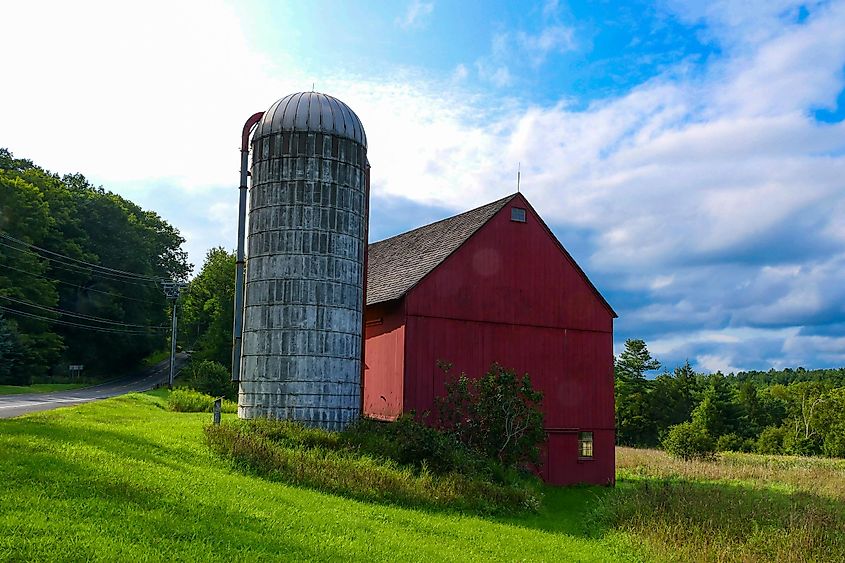 Colebrook is in the northern part of Connecticut and is quite rural. Nature offerings include the Algonquin State Forest, along with the Colebrook River Lake, boasting wonderful views any time of year, along with great fishing opportunities. The Haystack Mountain Observation Tower also has a great view, with a panorama of the Long Island Sound. Local brewery Norbrook Farm is a local favorite, offering both an indoor and outdoor experience. The Colebrook Historical Society & Museum was founded in 1953 and houses many items that represent life in the town, ranging from the 18th century to the present. They own local historical buildings like the Rock Schoolhouse, which was built in 1779.
With the number of rural and small towns, there is no shortage of quiet places in Connecticut. These quaint towns are away from the normal city hustle and bustle and provide plenty of space to be open and free. These smaller and more tight-knit communities are all over the state, and combining that with Connecticut's size makes it quite easy to get around to wherever you need to go.