7 of the Friendliest Towns in the Poconos
The Poconos Mountains of Northeastern Pennsylvania are one of the region's most beloved and sought after natural destinations. With their stunning vistas, alluring wooded surroundings, and pristine local bodies of water, this mountainous playground is indeed the perfect place to enjoy the wonder of the outdoors. And with a number of great, charming, and friendly towns in the area, visitors will never have a shortage of fun and intrigue to discover. From fascinating local history to welcoming hospitality, these friendly Poconos towns are surely a great addition to an already stunning part of the country.
Milford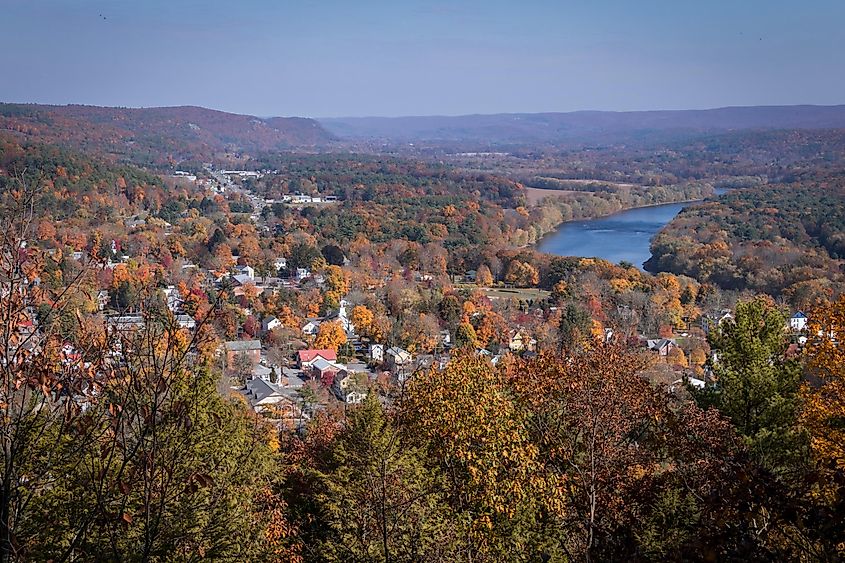 Near the border with New York State and located near the upper Delaware River, the town of Milford was established back in 1796. Today the home of just over 1,000 residents, Milford is a place where loads of old world charm welcome all who visit amidst the stunning framing of the Poconos. Filled with buildings designed in the Federal and Victorian style of architecture (particularly in the Historic District), Milford also has many cute local restaurants, charming boutique shops, galleries, and interesting museums chronicling the region's past.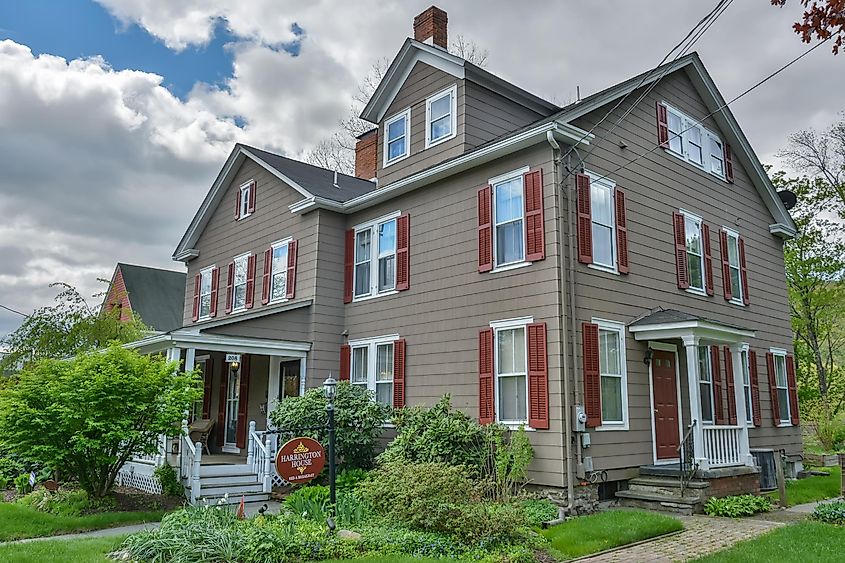 Stop by the Grey Towers National Historic Site, an 1880s chateau style mansion with beautiful gardens, or the Columns Museum with its impressive assortment of American artifacts including the flag that flew over Abraham Lincoln's theatre box on the night of his assassination. And of course the natural wonder of the Delaware River and the Poconos mountain peaks make hiking, biking, and even scenic driving a truly great experience when in Milford.
Middleburg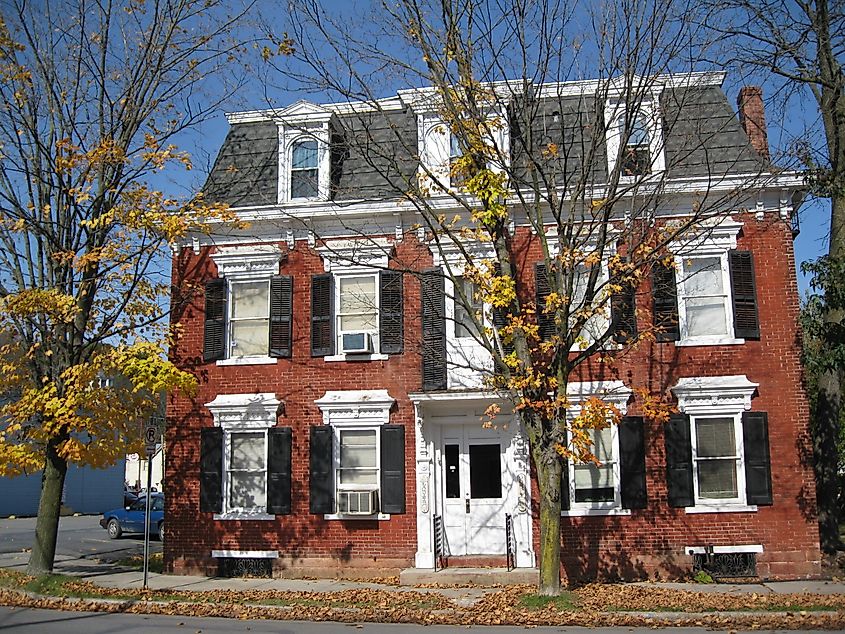 Seat of Snyder County, the town of Middleburg was incorporated in the mid 1860s and today is home to just over 1,300 inhabitants. A friendly and historically charming locale, visitors to Middleburg can explore a number of 19th and early 20th century buildings and landmarks here while enjoying the quiet and relaxing atmosphere of a hidden mountain town. Stop by the Union County Historical Society Museum or the Shade Mountain Winery, for great insights into the regions history and some of the best in locally produced alcohols.
And naturally with its truly picturesque, wooded surroundings and stunning alpine hills, going for a hike and a bike ride is always a delight in Middleburg. Meanwhile at day's end, an assortment of tasty local restaurants make this lesser known Poconos town an absolute delight for all ages.
Palmerton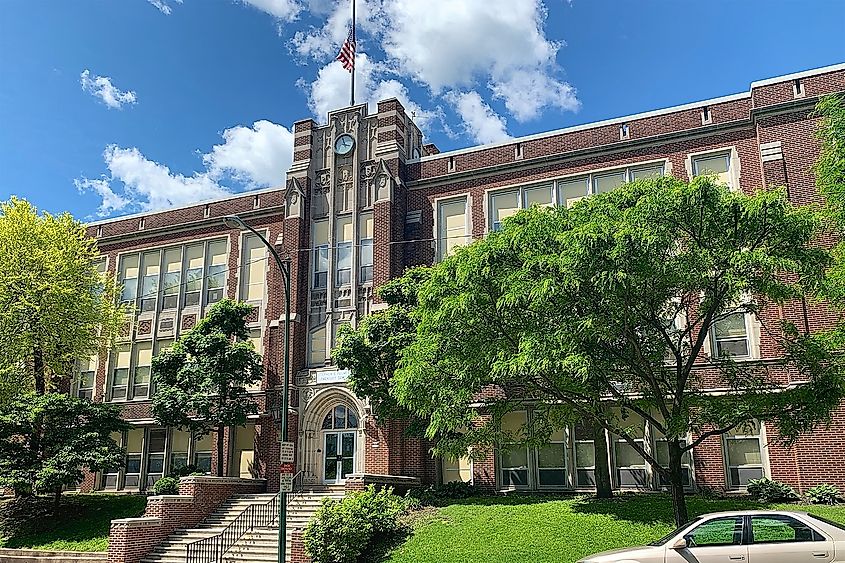 Palmerton is situated some 86 miles from Philadelphia, right at the base of the Blue Mountain region. Formally incorporated in 1912 and today home to a population of nearly 5,600, the town is a beautifully picturesque locale full of charming small town friendliness and appeal. Known for the Blue Mountain Ski Zone, no matter what the season visitors can enjoy awesome activities here. Go skiing and snowboarding in the winter, while breathtaking hikes and bike rides are the highlight of any summer excursion. Visitors can also explore the Palmerton Zinc Pile Superfund Spot, a park and wild reserve ideal for an exciting afternoon the solo traveller and families alike. Meanwhile at the nearby Lehigh River, a portion of the Appalachian Trail can be explored! And of course as with many small towns, an assortment of great local shops, restaurants, and other galleries can all be appreciated in this most special Pennsylvania borough.
Hawley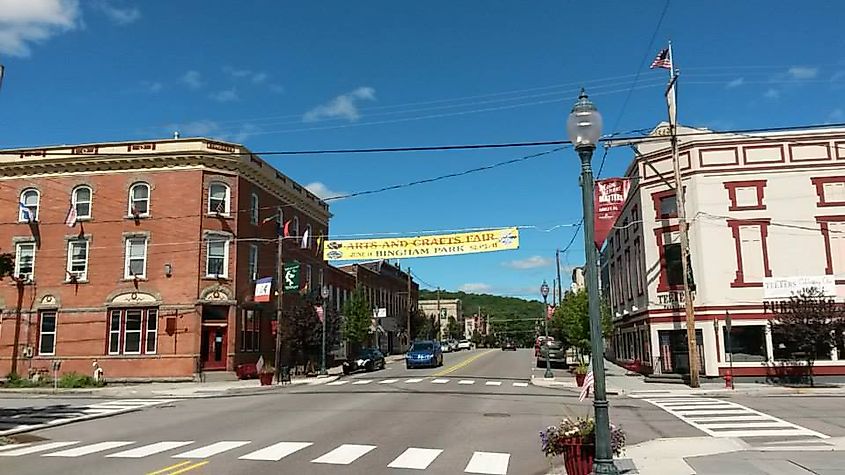 Situated on the Lackawaxen River, Hawley is a splendid town of just under 1,300 residents. With plenty of opportunities for swimming, kayaking, canoeing, fishing, and even tubing, spending time in this Poconos resort is indeed always a picturesque and fun experience. Near the Bushkill Falls, affectionately known as the "Niagara of Pennsylvania", visitors can also enjoy wonderful hiking and biking trails, or can just simply marvel at this gem of nature. In addition one can visit such historic sites like the Hawley Silk Mill (1880) on the National Register of Historic Places or the Ritz Theater. And for the golf lover, a round or two at the Woodloch Pines Resort and its stunning natural panoramas, make any stay in Hawley a very special and memorable place to remember.
Stroudsburg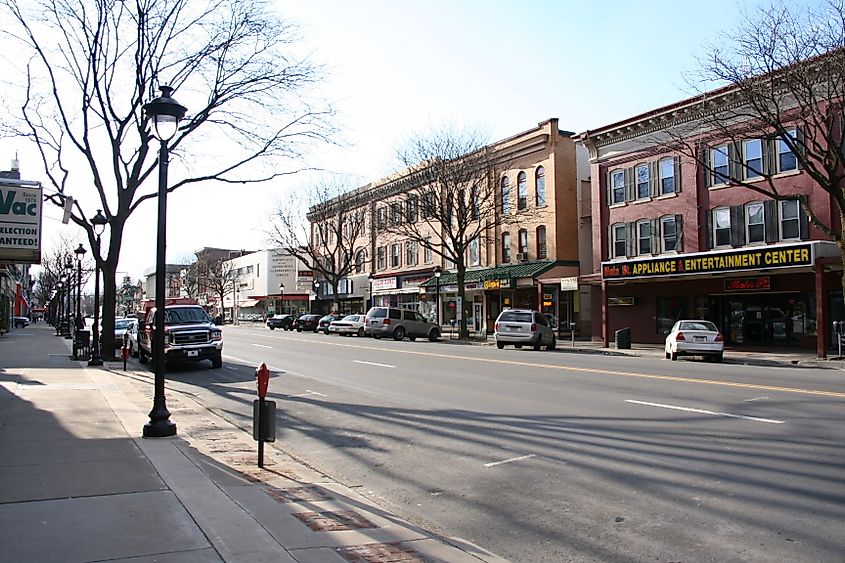 Seat of Monroe County, the charming town of Stroudsburg lies just some 75 miles from New York City. Founded in 1799 and now home to a population of just under 6,000 residents, the town is indeed a great blend of historic intrigue, natural wonder, and modern day amenities. Filled with quaint local restaurants, cafes, boutique stores, galleries, and a plethora of cultural events, Stroudsburg is indeed one of the Poconos finest locales. Visit the Academy Hill Historic District and Stroud Mansion (1795) for an authentic glimpse into 18th century life, while nature enthusiasts will certainly not want to miss a stop at McMichaels Creek and Glen Onoko Falls, for spectacular cascade sights and great fishing. But whether one marvels at the nature all around, explores some of the town's history, or simply takes in the small town hospitality, it is certain that Stroudsburg will leave a most positive impression.
Honesdale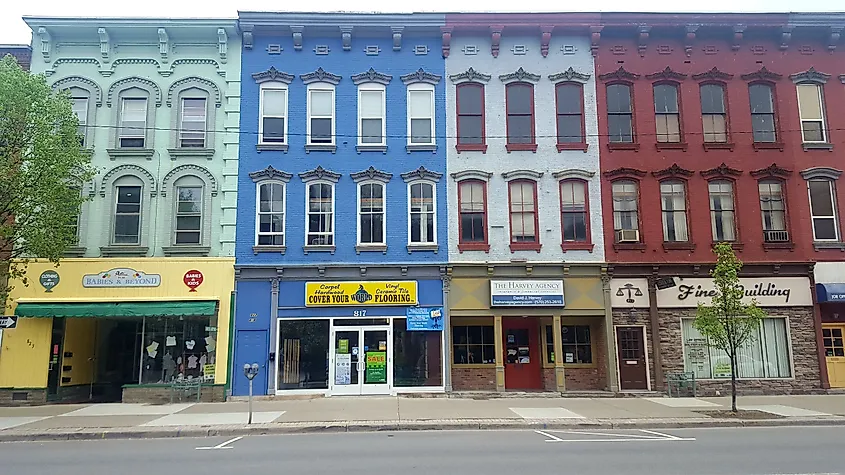 Honesdale is home to a population of nearly 4,500 people and serves as the seat of Wayne County. Established in the 1820s, this town is indeed a charming place full of historic intrigue and natural beauty. Located in a rural area, amongst he outdoor activities that remain popular with visitors and residents alike include biking, hiking, fishing, sailing, and rafting. And with its close proximity to the Delaware and Lackawaxen Rivers, there is surely never a shortage of opportunities to enjoy being on the water.
In addition visitors can hop aboard the famed Stourbridge Line, a stunning railway excursion with some of the very best views of the Poconos Mountains. Meanwhile at the Wayne County Historical Society Museum, an immersive journey through the town's and region's history is provided, entertaining and informing all guests who visit. For its mix of great Poconos vistas, riverside attractions, and charming history, the town of Honesdale is surely a place not to be missed.
Walnutport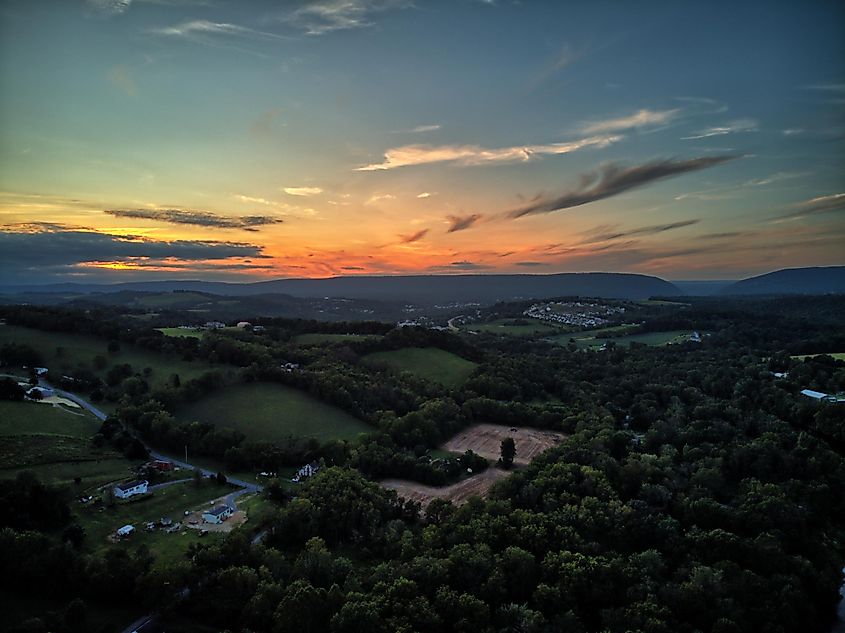 Situated along the Lehigh River and home to a population of just over 2,000 inhabitants, the town of Walnutport was founded in 1909. A charming small town with alluring natural beauty and an always friendly atmosphere, Walnutport is indeed a great place to enjoy the Poconos and authentic Americana. Explore a portion of the famed Appalachian Trail here and take in some truly stunning views of the Mountains, while a visit to the Lehigh Canal Park is a step back in time in a most quaint and charming area. And with Walnutport's assortment of cute shops, local restaurants, and small galleries, a real feeling of the simple life can be experienced, all within the special framing that is the Poconos Mountains.
For breathtaking panoramas, splendid, wooded areas, fun nearby lakes, and loads of small town charm and history, Pennsylvania's Poconos Mountains are certainly hard to beat. The friendly small towns within its range are great examples of special American beauty that only a smaller community can offer, each with a unique dose of the northeastern United States. From historic district of Stroudsburg to the calming streets of Hawley and more, these friendly Poconos towns are definite treasures for any traveller to discover firsthand.