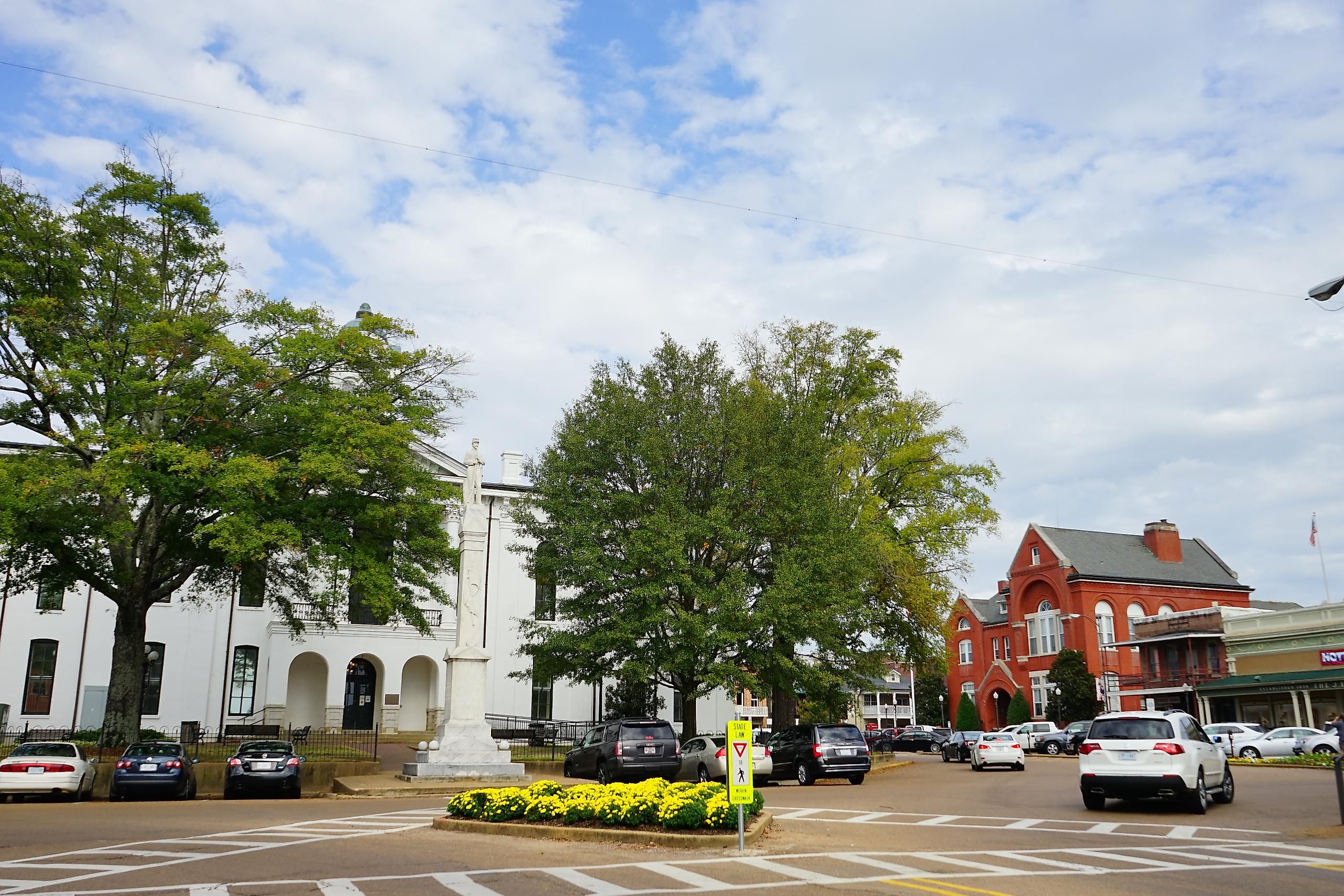 7 Of The Friendliest Towns In Mississippi
The Southern State of Mississippi is without a doubt one of America's most cultural and naturally beautiful places. With a most fascinating history, stunning natural surroundings, and loads of famed Southern charm, the "Magnolia State" is indeed a most special place to visit. And with a visit to its friendly small towns plenty of hidden beauty will surely be discovered, creating a holiday getaway unlikely to be forgotten. Outside of Mississippi's major cities, these towns are not only friendly but are full of culture, nature, and special American charm.
Oxford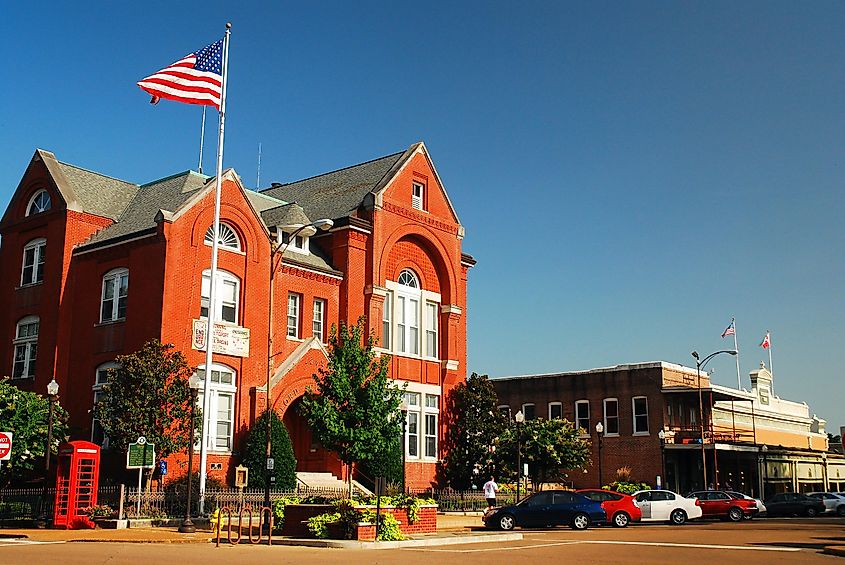 Established in 1837 and named after the British city, the town of Oxford maintains a modest population of nearly 25,500 residents. Home to the University of Mississippi (1844), Oxford is known for its vibrant arts and culture scene, and plenty of historic intrigue. Visit the town square where an eclectic range of galleries, boutique shops, local restaurants, and theatres can be found, all filled with charming hosts and welcoming attitudes. Amongst the historic landmarks of interest include St. Peter's Episcopal Church (1860), the Rowan Oak Mansion built in the 1840s, and the University of Mississippi Museum, which all shed light on the pre Civil War society of the State. Meanwhile Oxford's surrounding forested hills is too a beautiful sight, noted for their red clay and vibrant colours.
Natchez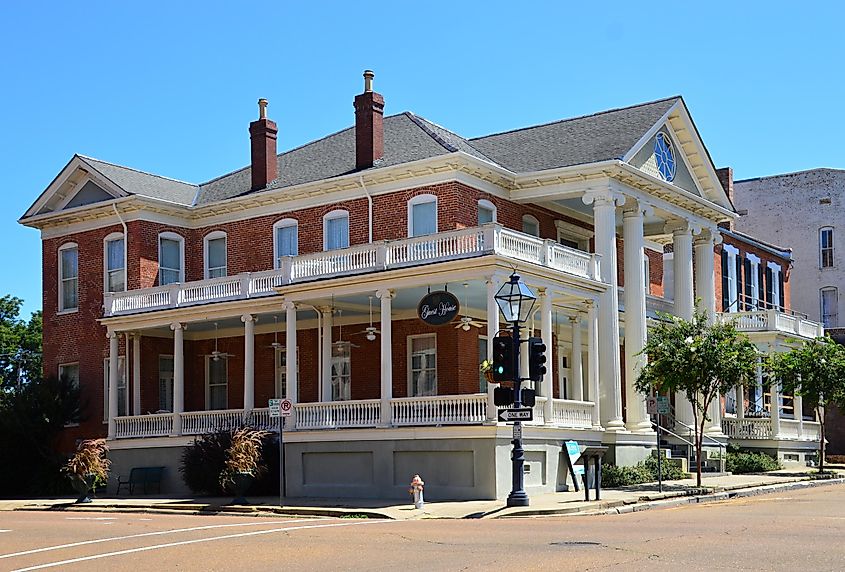 Seat of Adams County and with a history dating back to 1716, the beautiful and historic town of Natchez is situated along the mighty Mississippi River. Home to just under 15,000 inhabitants, this former French colonial town is indeed a place of stunning natural wonder and fascinating historic charm. Near the border with Louisiana, spending time on the riverfront is always a popular activity here known for its warm winters and hot summers. In addition one can explore a number of well preserved plantations, 19th century mansions, antebellum homes, and other historic landmarks for a true living museum experience.
Once one of Mississippi's major cotton collection centres, Natchez was also an important trading post and its strategic importance alongside the River shaped much of its foundational history. Today this fascinating history and continued natural beauty make Natchez one of the best towns to explore for a true sampling of the "Magnolia State".
Rolling Fork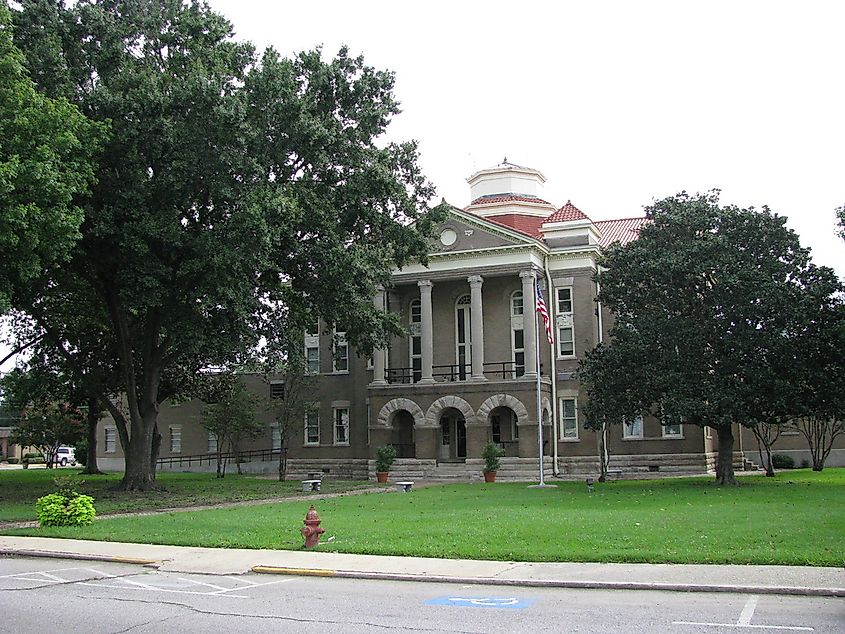 Seat of Sharkey County, the town of Rolling Fork was first established in the 1840s. Today it maintains a small populace of just under 2,000, yet its beautiful natural surroundings and historic allure make it a great place to explore. Surrounded by large fields of cotton and corn and situated within the famed Mississippi Delta, the agricultural beauty and quaintness of Rolling Fork is further accentuated by its historic attractions. Visit such 19th century places the Mont Helena Mansion (constructed in 1896) or the special Onward Store.
Here visitors can explore what a turn of the century convenience store looked like, while selling modern day treats and other souvenirs. And of course with its assortment of other boutique shops and other local restaurants, any tourist will surely encounter a genuine sampling of friendly Southern small town charm sure to leave a most positive impression.
Corinth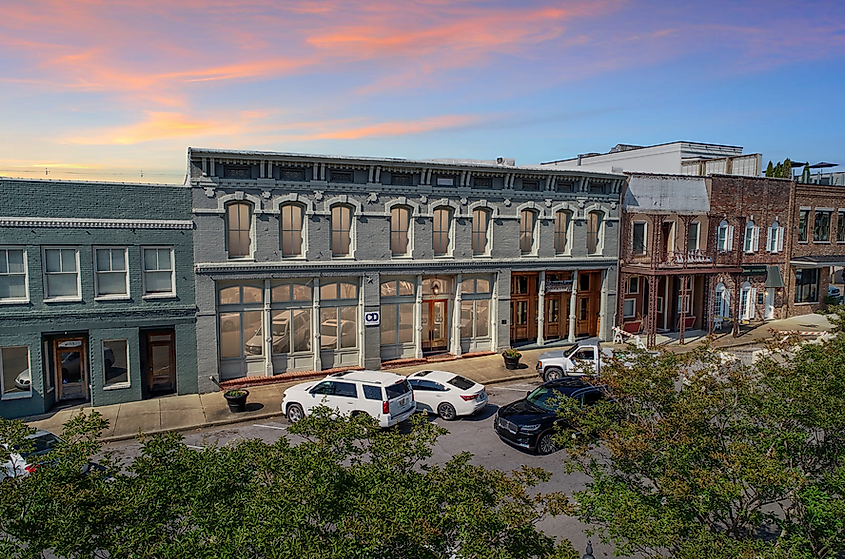 Corinth serves as the seat of Alcorn County and is home to just under 15,000 residents. Situated within the Appalachian Mountain Range and right on the State Line with Tennessee, the historic Corinth was formally established in the 1850s and was an important stop on the railroad during the Civil War in the next decade. Today this important history continues to be commemorated and visitors can explore many interesting museums and other 19th century edifices. These include the Museum of Southern Culture and the Black History Museum, where great insights are given to all who visit. In addition nature lovers will also appreciate Corinth, where hiking, biking, and picnicking can all be enjoyed in a most splendid and friendly ambience.
Louisville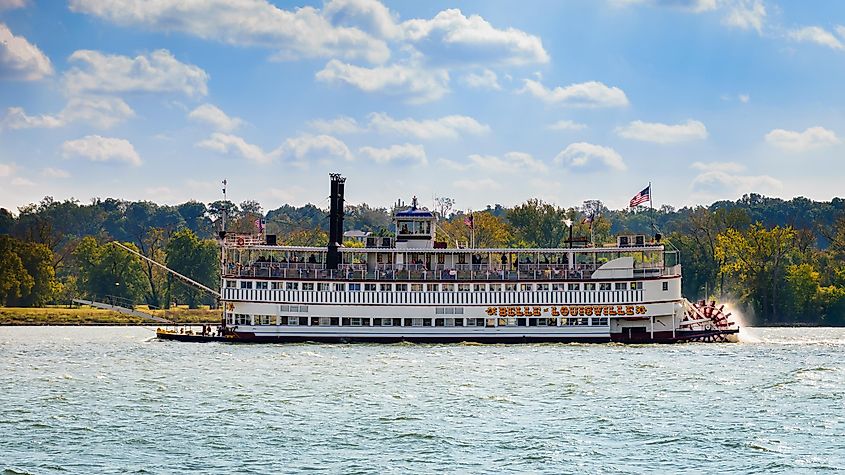 The seat of Winston County, the town of Louisville is a great slice of authentic Southern charm where just over 6,000 residents call home. Full of an eclectic range of local restaurants, cute souvenir shops, and special historic buildings, Louisville's beauty comes in many forms. Catch a show at the Strand Theatre (1918), stop by the Big Red Fire Museum and its impressive collection of vintage firefighting memorabilia, or simply stroll through Main Street, when in this town a relaxed, friendly, and nostalgic feeling is sure to be felt. In addition at the nearby Lake Tiak-O'Khata opportunities for swimming, paddling, sunbathing, and tranquil walks along the water's edge make for a most alluring afternoon.
Greenville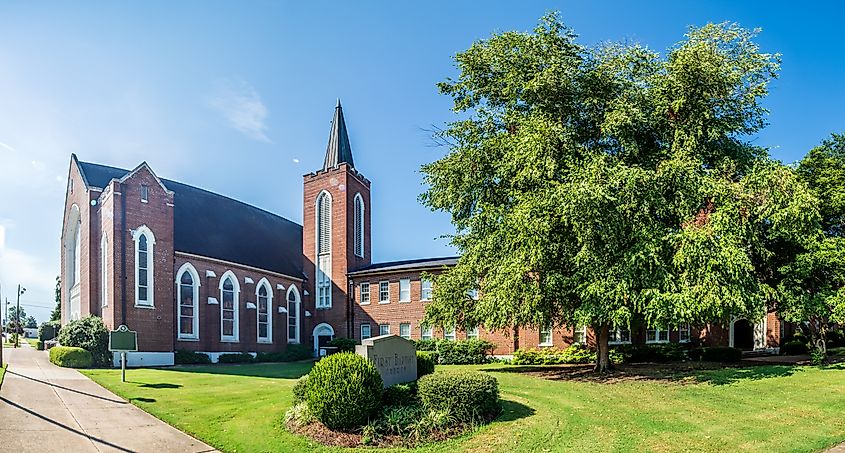 Greenville was established in the year 1870 and today is home to just under 30,000 inhabitants,. Situated at the meeting point of the Yazoo and Mississippi Rivers (or the Mississippi Delta), the delightful Greenville is known for its warm winters and hot summers. Indeed amongst the popular activities include swimming, sailing, biking, jogging, and any time spent along the waterfront.
Meanwhile an assortment of preserved and historic 19th century homes and buildings can be found in town, including of course in the historic district. And for the American music lover, Greenville is surely not a place to be missed. Stop by the exciting Nelson Street, where a variety of 1940s music clubs celebrate the influence of jazz and blues all through the night!
Aberdeen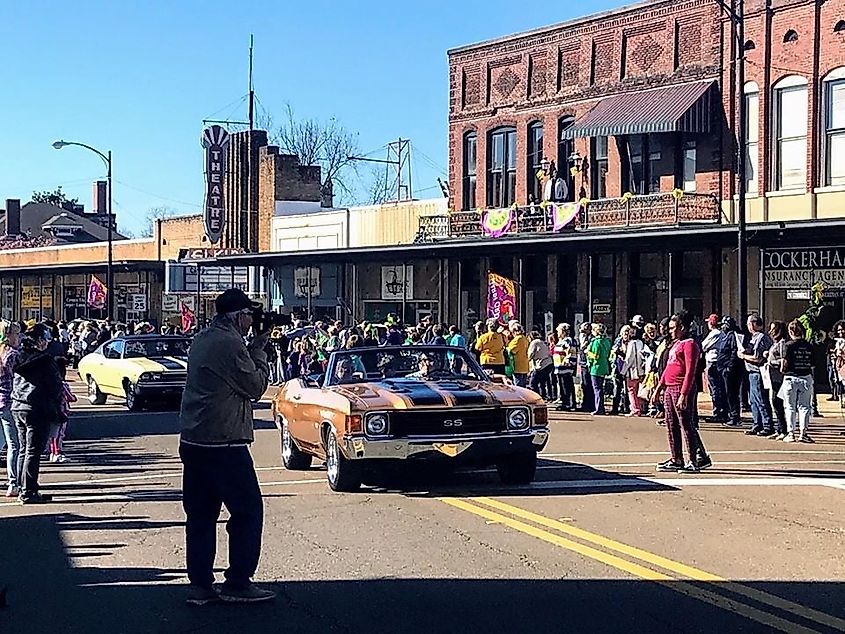 Located on the banks of the Tombigbee River, the historic town of Aberdeen was founded in the 1830s. With a modern population of nearly 5,000 residents, this scenic town is indeed full of plenty of historic intrigue and many of its landmarks are listed on the National Register of Historic Places. These include several 19th century theatres, antebellum plantations, and other mid 1800s style homes. And of course with an assortment of cute local restaurants, boutique shops, and other museums, Aberdeen is never short on friendliness and Southern hospitality. Meanwhile just spending time along the River is enough to give one a great feeling of the hot South in a most unique ambience.
The beautiful "Magnolia State" of Mississippi is indeed a tremendous place of awesome historic wonder and stunning natural beauty. Passing though this Southern State, plenty of friendly and charming towns can be found each with a unique story and fun to be discovered. From the Mississippi Delta town of Greenville to the college town of Oxford, the splendid cultural and natural allure of these places is sure to be appreciated by anyone with even a passing interest in America. So start driving and come see why this Mississippi locales are truly some of the best in the Southern United States.