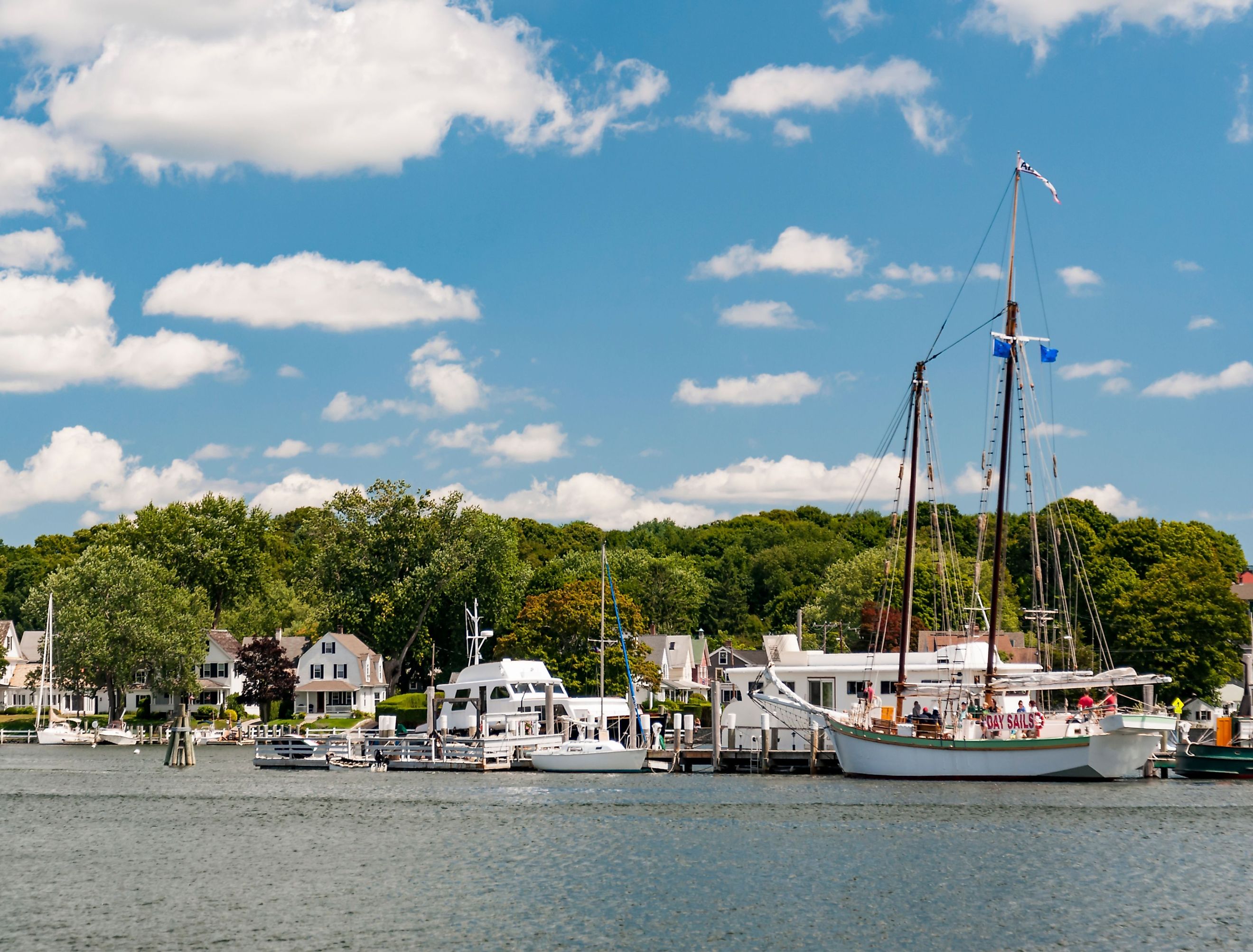 7 Best Connecticut Beach Towns
One might not think of the US State of Connecticut when discussing beaches, but the "Constitution State" is indeed full of beautiful sandy coastlines. With nearly 500 km of shoreline, charming and splendid beach towns dot the landscape, each with its own unique history and beauty. Hence, beach lovers must never overlook Connecticut. The following article lists the Seven Best Connecticut Beach Towns.
Mystic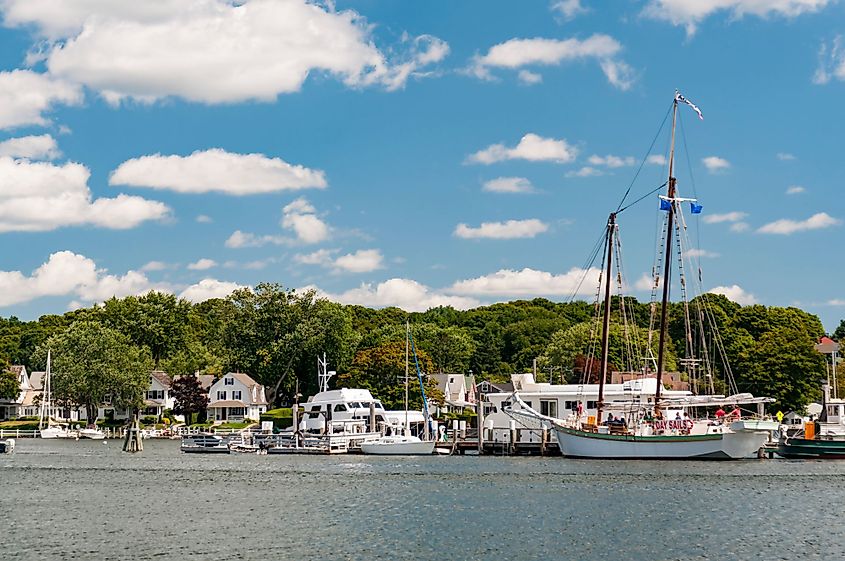 With a population of just over 4,000 inhabitants, the town of Mystic is a charming seaside escape that is also within driving distance of many other beautiful beaches. Home to Williams Beach Park and three historic districts, Mystic is one of Connecticut's most popular tourist destinations, as well as the New England region as a whole. Visit sites such as the Mystic Aquarium, the Mystic Seaport Museum, and the Mystic Museum of Art in a quaint small-town atmosphere. And of course, the nearby DuBois Beach or Esker Point Beach is a great way to enjoy the water, the warm sun, and all the fun of being in outdoors.
East Lyme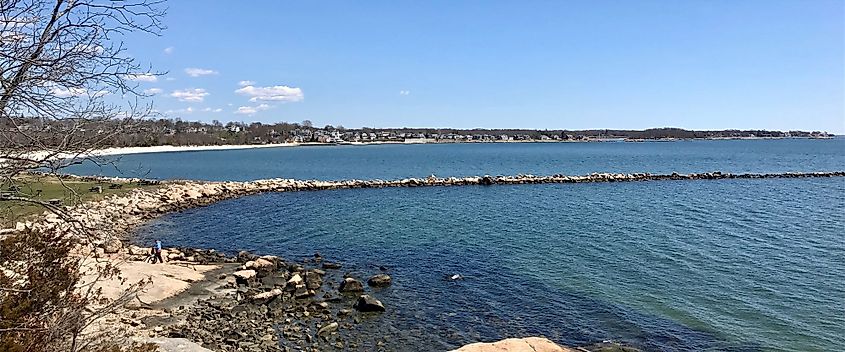 Situated close to the town of Mystic, East Lyme is a truly photogenic place with great shoreline views and a charming 2 km long boardwalk. Home to four beach areas, visitors, will particularly like McCook Park Beach and Hole in the Wall Beach, two interconnected areas covering an area of 21 acres. One must enjoy the sparkling clear waters, crisp and soft white sand, and warm sun on these beaches that are open year round. Indeed the sound of passing trains can often be heard, only adding to the unique setting of the beaches. At Rocky Neck State Park beach, a wilder nature scene can be observed with rocky shores and a tidal river, giving tourists a different meaning of what a beach can be.
Westport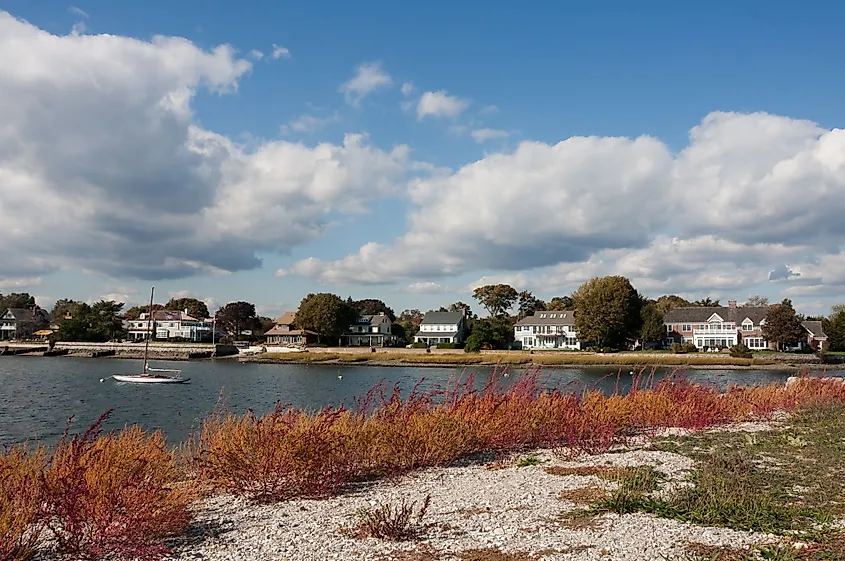 The town of Westport is home to not one but three great beach areas, ideal for solo travelers and families alike. At Compo Beach, visitors will find a friendly and pristine beach with great waterfront views and sandy shores, while at the nearby Old Mill Beach, a more intimate setting can be appreciated. Shaped like a crescent, this small beach is great for those looking for a more remote beach experience. And, of course, there is Sherwood Island State Park, the largest of Westport's beach areas, which covers some 230 acres and is full of golden sand and beautiful water. Just 84 km from New York City, Westport also has a charming Historic District, while a stroll along the Saugatuck River is always a delight.
Greenwich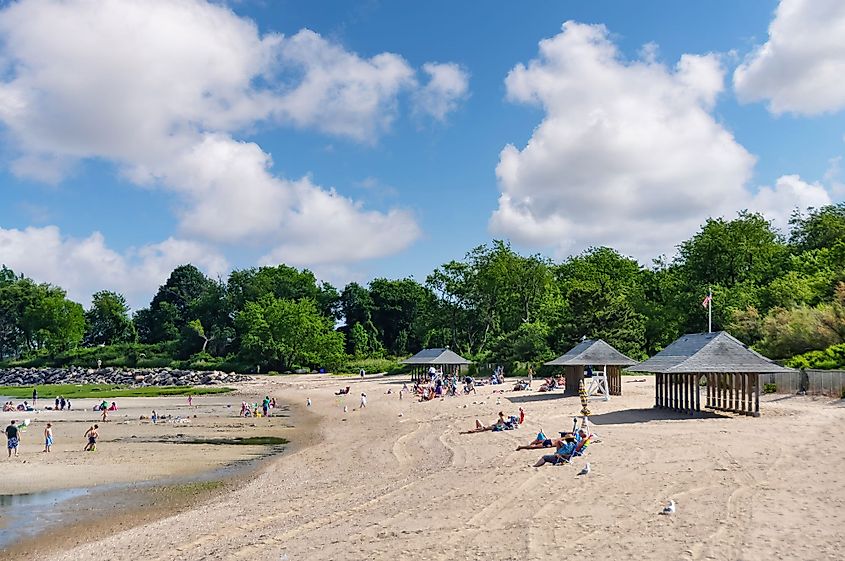 Often associated with the concept of "Connecticut Blue Blood," Greenwich is not the first place to come to mind when thinking about beaches. And yet it is the home of four beaches on the Long Island Sound, each with its own distinct charm and beauty. Visitors can enjoy time at Greenwich Point beach, a top-rated destination for locals and tourists alike, where swimming, boating, cycling, walking, and fishing are always in demand. Meanwhile, in addition to the rocky coastline and stunning sea views at Great Captain Island beach, visitors can marvel at the Lighthouse built in 1829 that was added to the National Register of Historic Places.
Madison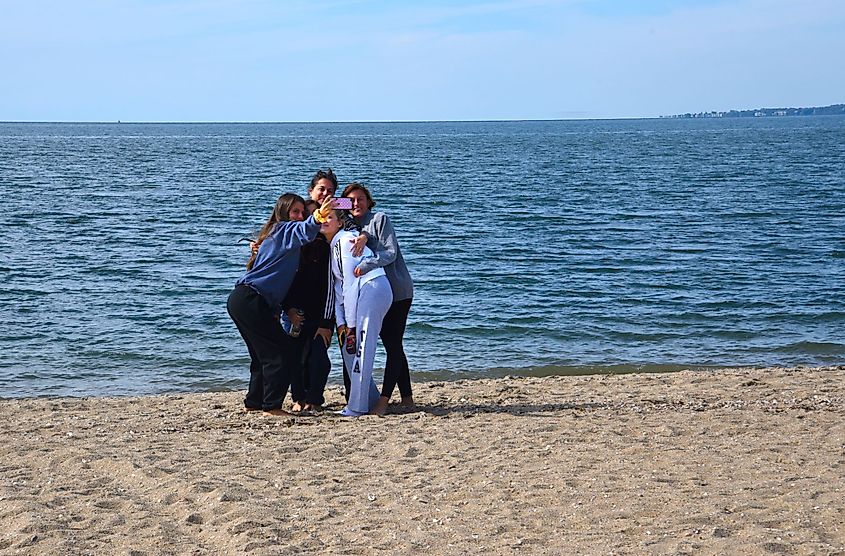 Named after President James Madison, the town was incorporated in 1826 and is a splendid place to enjoy some of the very best of Connecticut's coastline. Undoubtedly, Madison's main attraction is the Hammonasset Beach State Park, which covers an area of about 3 km and attracts up to one million visitors a year. Being the State's largest park, one can find many fun activities to do here, including swimming, sailing, cycling, fishing, and picnicking, which are great for those of all ages. In addition to the great beach adventures, visitors to Madison can enjoy a quaint and quiet town with charming local restaurants, boutique shops, cute galleries, and fascinating buildings on the National Register of Historic Places.
Old Saybrook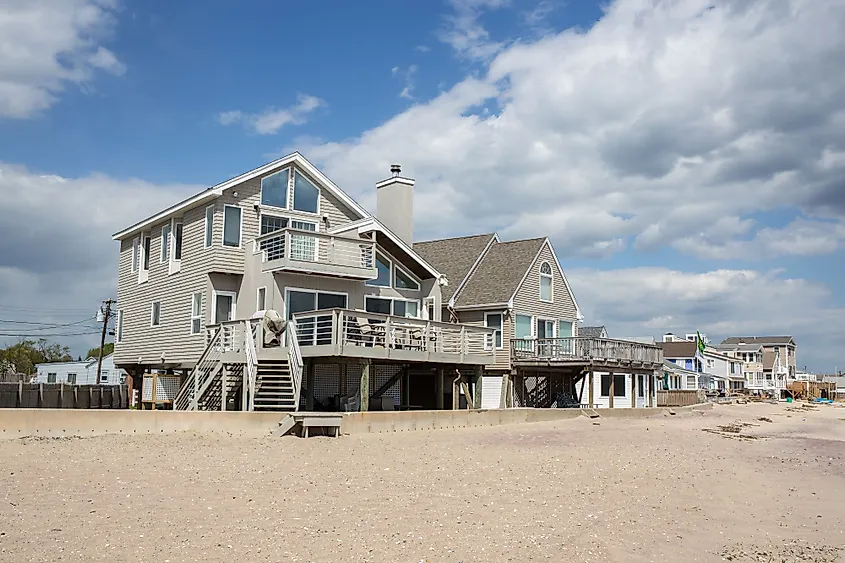 Old Saybrook was first settled in 1738 and is one of Connecticut's most scenic towns. Situated right at the mouth of the Connecticut River, this charming sea town is full of delightful things to see and do. Visit the Saybrook Breakwater Lighthouse (built in 1886), take a stroll through the Fenwick Historic District, and shop and dine on the delightful Main Street, where New England charm and rustic beauty are in full display. And of course, beach lovers will surely not want to miss the chance to enjoy Harvey's Beach, a splendid place with calming waters and delicate sands. Take a leisurely walk along the shore, go swimming, enjoy an assortment of food vendors, and perhaps listen to a free musical performance or two in this little slice of paradise.
Guilford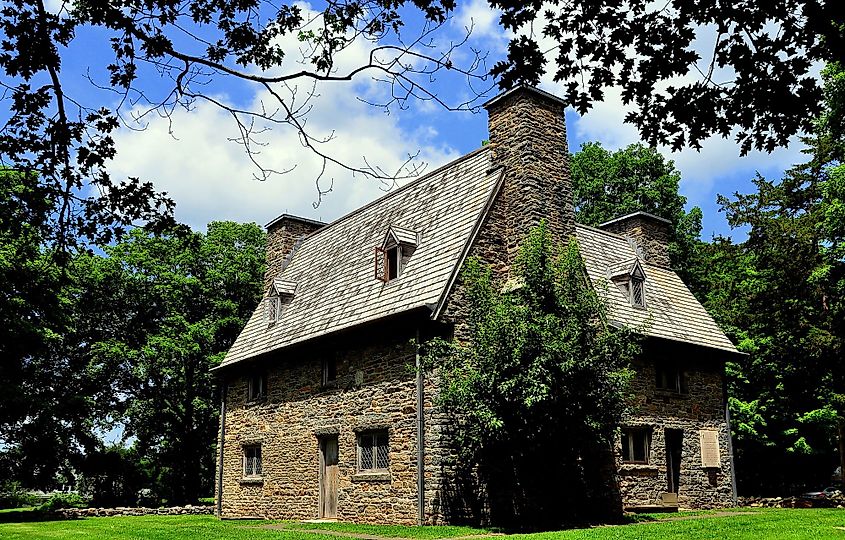 Established in 1644, Guilford is one of America's oldest towns, and today visitors can still see many homes and other buildings spanning the 17th to 19th centuries in a unique historic setting. Full of antique shops, local restaurants, galleries, and museums, Guilford is indeed a charming place that bridges decades of history with the present. Guilford is also a great spot to explore for the beach lovers, especially at Jacobs Beach, a truly hidden gem. Enjoy swimming, hiking, sailing, playgrounds for children, and even volleyball courts, in this 25-acre beach area that is a fun place for a day trip in this most special town.
The words "beach" and "Connecticut" may not seem like a natural pairing, yet this small New England State has a surprising amount of charming and beautiful seaside beach areas perfect for the whole family. With sparkling waters, crisp sandy beaches, and brisk sea wind, these Connecticut communities and their respective beaches are great places to explore and relax in.