Old Saybrook is a small town situated in Middlesex County in the US State of Connecticut. The town lies on Long Island Sound at the mouth of the Connecticut River and acts as a trade, retail, and small industrial hub of the lower Connecticut River Valley. The town endorses the economic and business development of the area, where the retail environment is thriving, with four shopping centers as well as many retail shops along Main Street and Boston Post Road. Scenic views and brisk air have always been the main features of Old Saybrook, which is a perfect spot for a vacation or a place to call home.
Geography And Climate Of Old Saybrook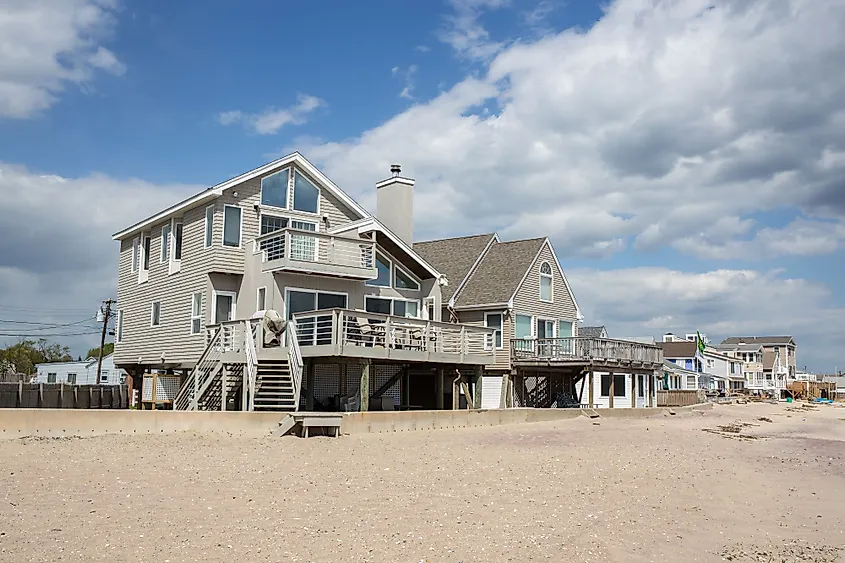 Old Saybrook town spreads over a total area of 55.8 sq. km, of which 38.8 sq. km are occupied by land, and 17.0 sq. km are covered by water. The town is surrounded by New Haven from the west, New London from the east, Middletown and Wallingford from the north, and Long Island Sound from the south. The climate in Old Saybrook is continental, with warm and humid summers, and snowy and windy winters, with partly cloudy skies all through the year. The temperature fluctuates between -4 °C and 27 °C and is hardly below -12 °C or above 31 °C. For tourists, the best time to visit Old Saybrook for warm-weather activities is between June and September.
Brief History Of Old Saybrook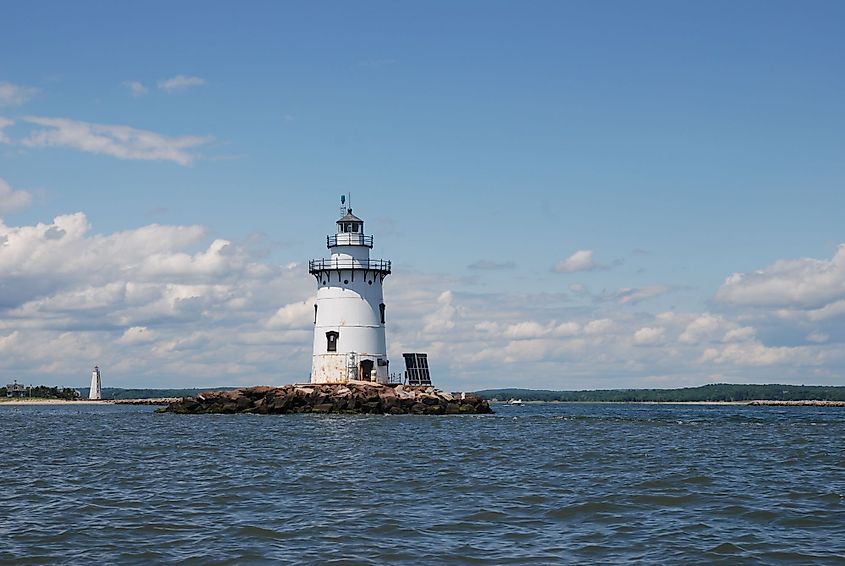 Saybrook Colony was founded in 1635 at the mouth of the Connecticut River in what is currently Old Saybrook and its surroundings. John Winthrop, the son of the Governor of the Massachusetts Bay Colony, was assigned as a Governor by the group that declared possession of the land by an act of transfer from Robert Rich, the Second Earl of Warwick. In 1644, Fenwick merged the colony with Connecticut Colony a few miles up river. Later, in 1647, Major John Mason took command of the colony of Saybrook Fort, which restrained the critical trade and supply path to the upper river valley. The fort was mysteriously set on fire, but another better fort was constructed nearby. In 1852, the General Assembly established the separate town of Old Saybrook from Saybrook. Old Saybrook was divided again in 1854 and got incorporated as a town when the northern division became the town of Essex.
The Population And Economy Of Old Saybrook
The population of Old Saybrook town is estimated to be around 10,481 residents as per the latest US Census. Around 89.57% of Old Saybrook Center residents were born in the United States, with 59.73% of them having been born in Connecticut. Moreover, almost 10.53% of those residents are not US citizens, with the largest percentage of them originating from Europe.
Old Saybrook's economic structure relies on healthcare and social assistance, as well as retail trade as top contributors to the business of the town. Moreover, other sectors like educational services, manufacturing, and construction support the economy as well. From another economic perspective, an average annual income of an Old Saybrook resident is around $44,251, undergoing a sales tax rate of 6.4% and an income tax rate of 5.5%.
Top Attractions In Old Saybrook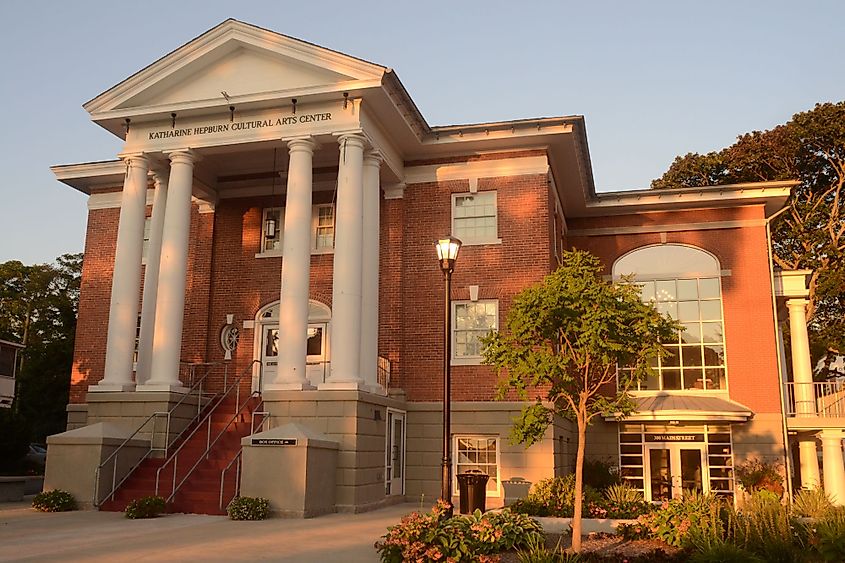 Harveys Beach
Harveys Beach is considered to be one of the best beaches in Connecticut, as it is a popular, well-known destination for its white sands, in addition to activities for guests, including fishing, boating, and swimming. The beach measures around 100 yards in length and offers a variety of amenities like on-site lifeguards and children's playgrounds.
Saybrook Home
Saybrook Home is located at the beginning of Main Street in historic Old Saybrook. The original building was constructed in 1799 and was the home of Captain Ambrose Whittlesey. The site was previously known as Saybrook Country Barn and is one of New England's attractions for retail shopping, offering customized shopping experiences in its 42,000 sq ft area. 
Moreover, Old Saybrook hosts many walkable parks like Great Cedars Conservation Area, Gardiner's Landing & Fort Saybrook Monument Park, and Pequot Swamp Pond Trail. In addition to the Old Saybrook's historic downtown, which has inspired many Hollywood visions of Americana, with its spotless sidewalks that host dog walkers, strollers, and joggers. Framed by the Connecticut River and Long Island Sound from both sides, Old Saybrook represents the essence of small-town living. A great sense of history and maritime culture can be felt throughout the area, with over 100 homes selected with historical worth.