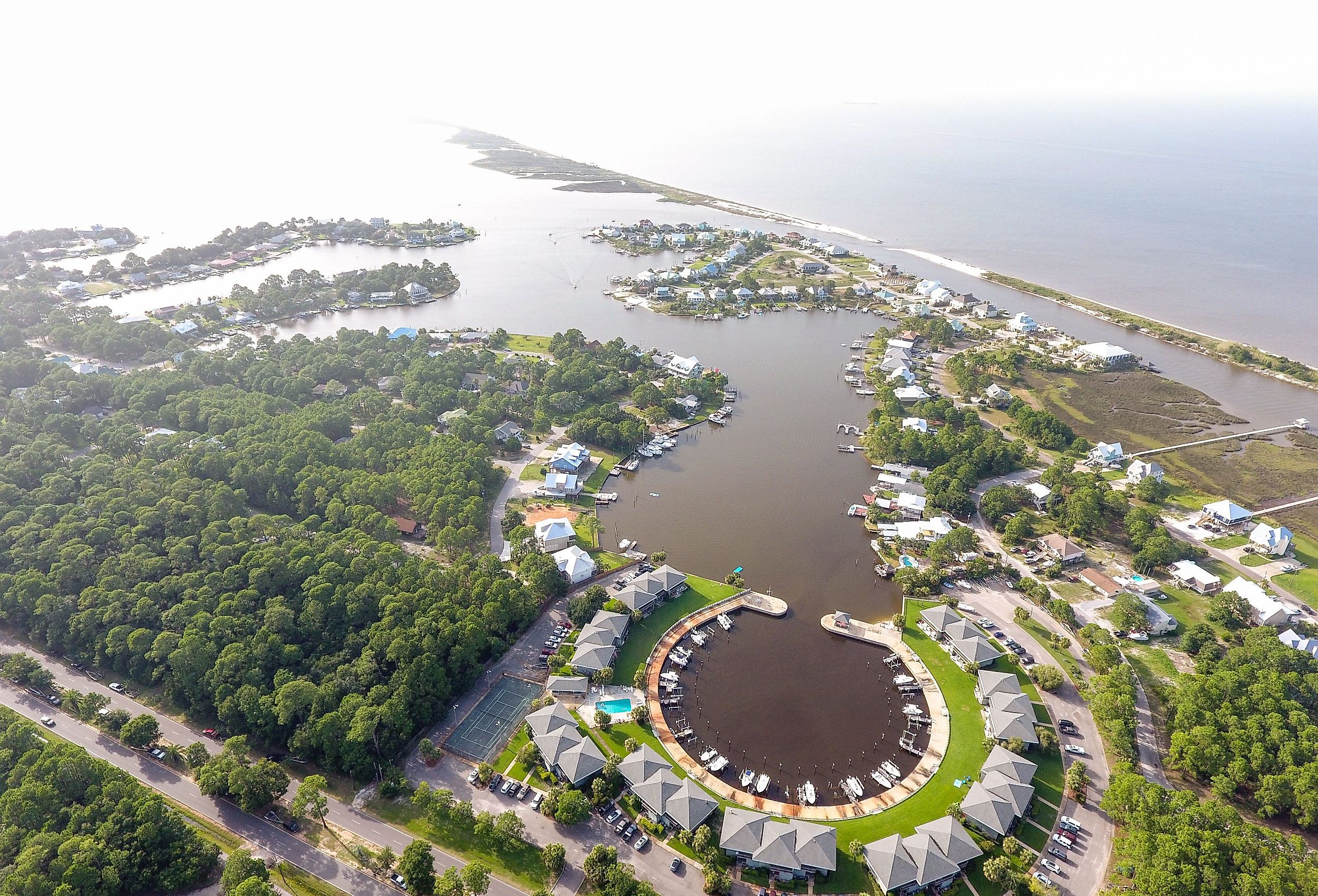 6 Most Underrated Towns in Alabama
Alabama, a southern state in the United States of America, has a rich history dating back to the American Civil War and is well known for its hospitality and excellent food. Also called the Yellowhammer State after its state bird, Alabama is home to a plethora of natural beauty and a diversity of wildlife. Although many tourists flock to the major cities of Birmingham and Montgomery, the state also has a number of smaller and underrated towns full of southern charm and unique landmarks. With countless museums, parks, beaches, and attractions, there is something for everyone to look forward to exploring in Alabama.
Abbeville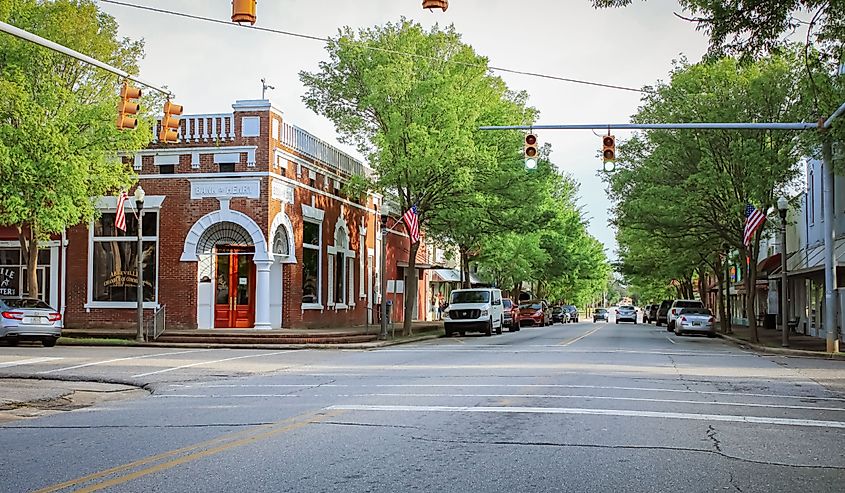 The town of Abbeville is one of the state's best-hidden gems. It is an adorable town of some 2,350 people rooted in history and charm. Due to the fact that the town is not on any of the major freeways connecting the Gulf of Mexico to major Alabama cities, it is an often overlooked and underrated destination. Its downtown has a distinctly retro vibe and has roots in the early 1820s. The Bethune-Kennedy House is the county's oldest building and is worth a visit if you find your way to Abbeville. The town was also home to the civil rights pioneer Rosa Parks, for a time, and you can find a historical plaque marking her family home.
Aside from the rich history and friendly charm, Abbeville is also surrounded by a vibrant natural landscape. Piney woods and lush greenery add to the town's hidden gem quality.
Childersburg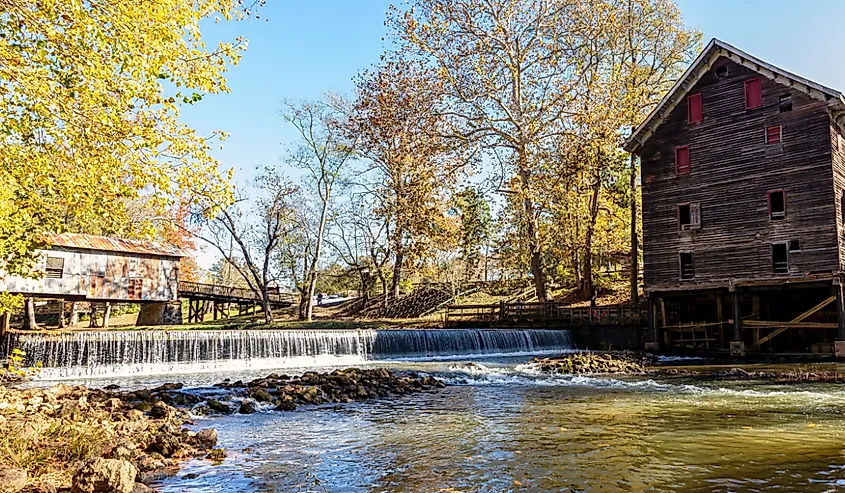 Childersburg is special in holding the claim as the "Oldest Continually Occupied City in America." This town of roughly 4,700 people sits in southwest Talladega County in central Alabama. The first recorded history of the area dates all the way back to 1540 when the Coosa Indian Nation occupied the area. They lived there for many centuries until the Europeans settled in 1836.
This hidden gem of a town is full of Alabaman and southern charm. One of the town's major landmarks is Kymulga Grist Mill Park, which features an old wooden mill right out of a southern storybook. For those looking to soak up more of the history of the area, the Butler-Harris Rainwater Museum is another great place to experience what Childersburg is all about. Another of the town's more unique attractions is the Majestic Caves of DeSoto Caverns Park. These caverns are full of eerie-looking stalagmites and stalactites. You can explore these caverns along with a tour guide, who offers educational insight into this natural phenomenon.
Dauphin Island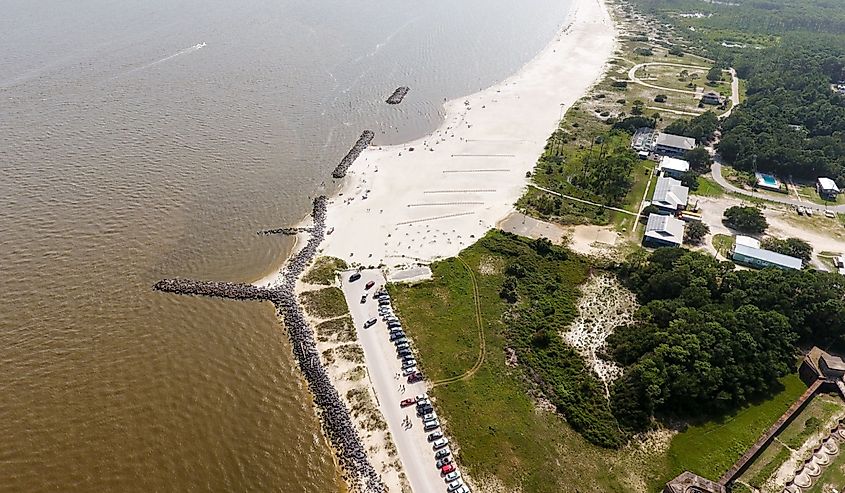 Dauphin Island is one of the most beautiful, yet underrated towns in Alabama. This charming little town has a population of roughly 1,800 located on one of the Gulf Coast Islands, Dauphin Island, at the entrance to Mobile Bay. Dauphin Island has gorgeous white sand beaches and spectacular views of the gulf that make it a great place for visitors to relax, unwind, and soak up some sunshine. The aptly named Public Beach is a great option for travelers.
The town also has impressive examples of its history on display. Fort Gaines is a 19th-century fort that houses original cannons amongst its impressive battlements. Also on site is a blacksmith shop that features the tools of the trade from early fort dwellers and settlers. For those that love nature, the island is also home to a large population of migrating birds. Visitors can check out the Audubon Bird Sanctuary where waterfowl nest among the swamps, dunes, and forests. The town also boasts an aquarium and living marsh boardwalk in the Dauphin Island Sea Lab's Estuarium.
Magnolia Springs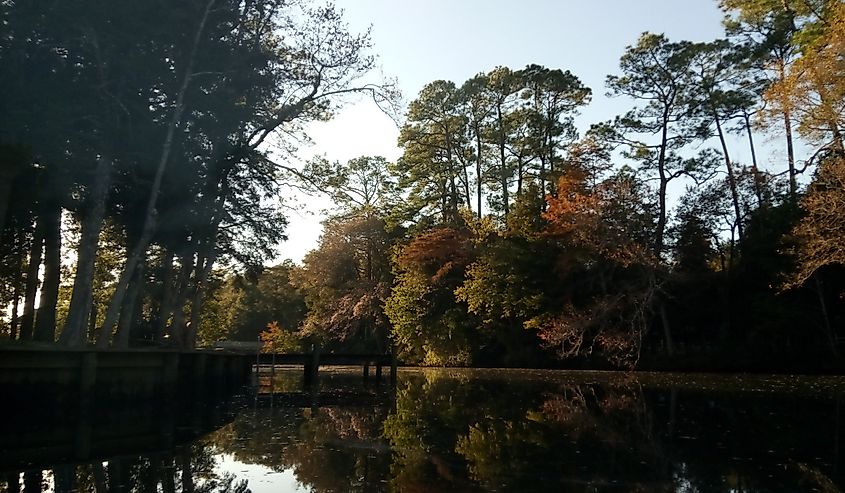 Magnolia Springs is a tiny town hidden away along the Magnolia River in South Alabama. It has a population of fewer than 900 people and is easy to miss if you are not looking. Many visitors may drive through it en route to the Gulf Shores, but Magnolia Springs has a charm all its own and it is worth visiting. Firstly, the town has a lot of natural beauty, and its early history also means there is a lot of old-world architecture in the town. Magnolia Springs was once voted the "prettiest town in Alabama" by the Daily Meal. Its streets feature beautiful old-growth trees that form tunnel-like canopies for a truly magical feel.
The town also has a variety of excellent restaurants, and the seafood in particular is a big draw. One of the best places for accommodation is the lovely Victorian-style Magnolia Springs Bed and Breakfast, which makes a grand impression and is the perfect addition to this charming and inviting little town. Magnolia Springs is also the only town in the United States to have a still-running postal mail delivery water route, a unique feature that only this town can boast.
Mentone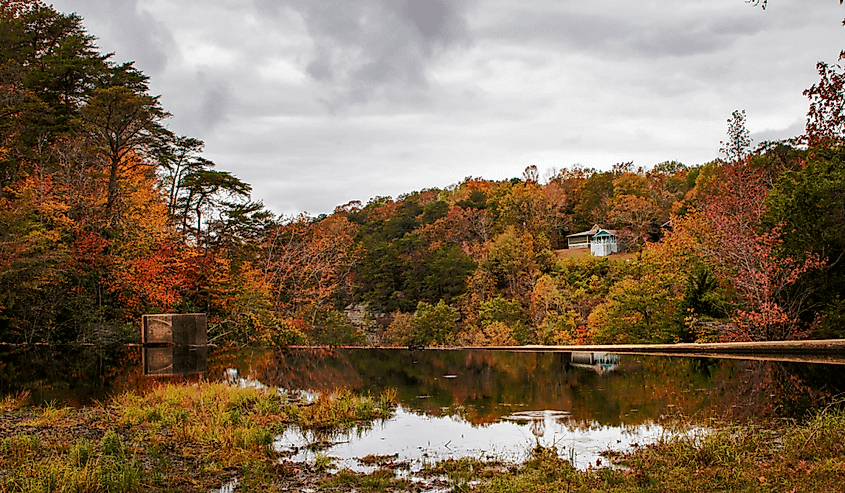 Mentone is one of the smallest towns in Alabama, with a population of only 300 or so. Its remote location atop Lookout Mountain means it is less well-known than other towns in the state, but it is certainly no less lovely. Thickly wooded forests and gorgeous scenic views surround Mentone, and the town boasts the highest vantage point of any city in the state.
Outdoor recreation is the main attraction here, and visitors can enjoy snow and summer sports at the Cloudmont Ski and Golf resort, or Shady Grove Dude Ranch. Campgrounds are also abundant, and the region has a particularly large number of private summer camps. The quaint town is a great stopping point for anyone staying in a cottage or cabin in the woods looking for some town charm, or a cafe or eatery. This adorable little town packs a lot into a little area.
Monroeville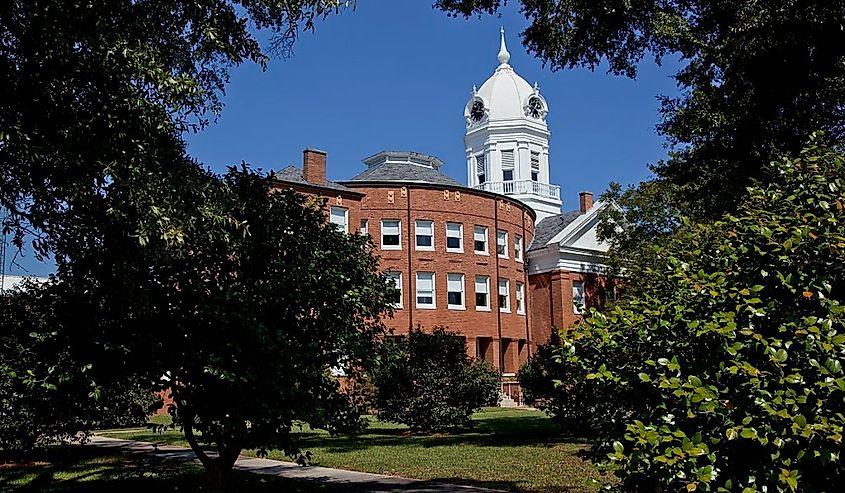 Monroeville is another small town with a big story. It has a population of around 5,800 people and is full of small-town charm. The town holds the unofficial title of "Literary Capital of Alabama" for its strong connections to famous American authors. Monroeville was not only Harper Lee's hometown but is the inspiration for the fictional town of Maycomb. Truman Capote also grew up in Monroeville, as did Cynthia Tucker. Visitors can enjoy these literary connections as they stroll the picturesque streets. Check out the Old Courthouse Museum, an impressive building in its own right, full of history, or stroll the downtown Historic District along the main street. This small town is full of history and unique characters.
Each of these small towns offers insight into the history of Alabama and a respite from the big cities. No matter which of these towns you choose to explore, you will find heaps of southern charm, hospitality, and endless attractions. From Civil War museums and literary towns to bird sanctuaries and eerie caverns, these hidden gems have something for everyone.