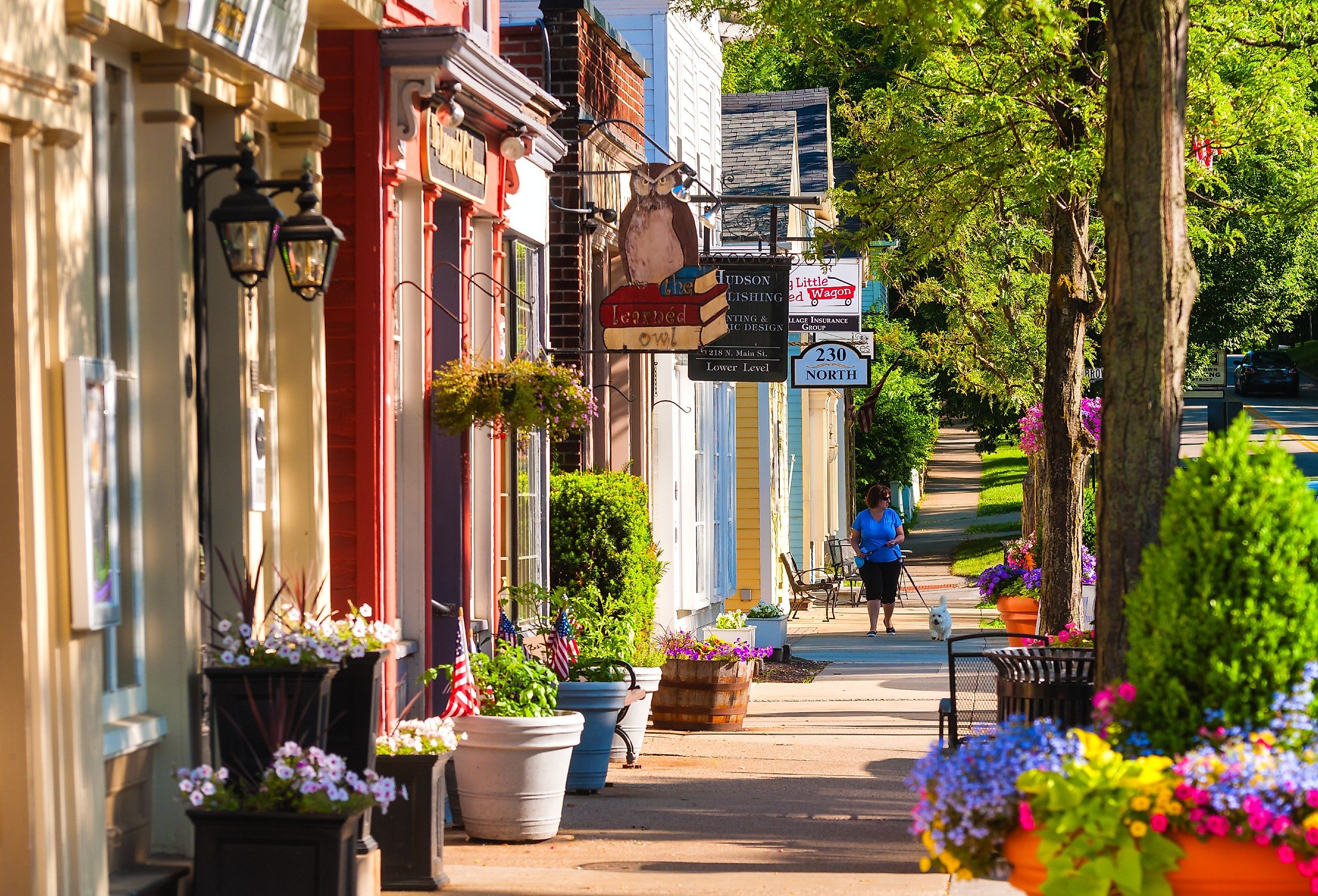 13 Gorgeous Ohio Towns To Visit In 2023
Ohio is an impressive state, boasting an array of gorgeous towns, from historic sites and scenic landscapes at Lake Erie to iconic sports museums. Whether you're drawn to the allure of quaint-covered bridges, the stories held within historic downtowns, or the majesty of rolling hills and lush forests, each town offers a distinct experience. Embark on a fantasy journey through the delightful towns of Ohio, perfect for a 2023 visit, and plan your trip.
Chagrin Falls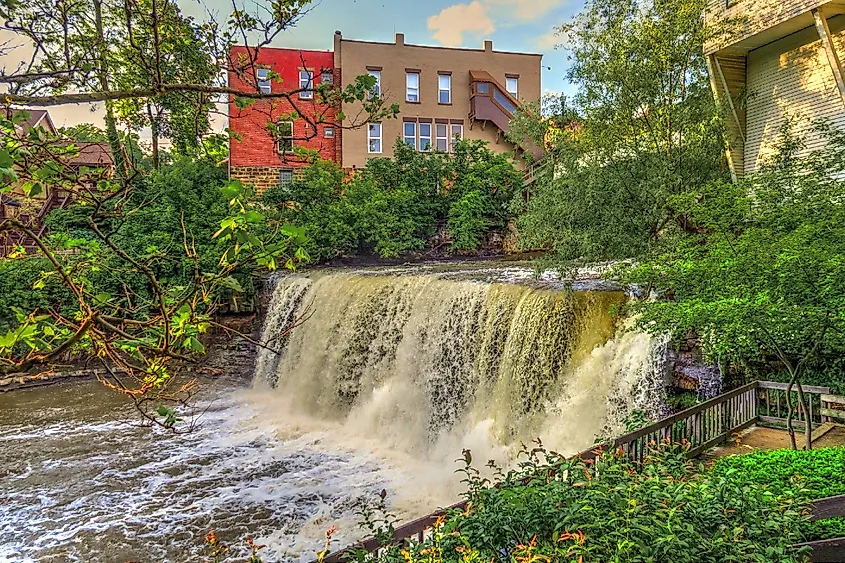 Chagrin Falls is renowned for its waterfalls, covered bridges, and charming downtown. Nestled in the Chagrin River Valley, this town boasts rolling hills and verdant forests. Chagrin Falls also holds significance with notable landmarks such as the Chagrin Falls Historical Society and the Chagrin Falls Trolley Museum. The Historical Society beautifully narrates the town's journey from its establishment in 1806 to the present day. Meanwhile, at the Trolley Museum, a fleet of preserved trolley cars comes to life with stories from yesteryear.
Visitors can aim to catch the Chagrin Falls Farmers Market held every Sunday between May and October. Here you can relish abundant produce, delectable baked goods, and other sourced delights. As for those seeking adventure amidst nature's bounty, explore the 2-mile stretch of the Chagrin River Trail. It's a treasure for hikers, bikers, and those who enjoy casting their lines for peaceful fishing moments. The relaxing zone can drift you along further into the state's marvelous towns.
Hudson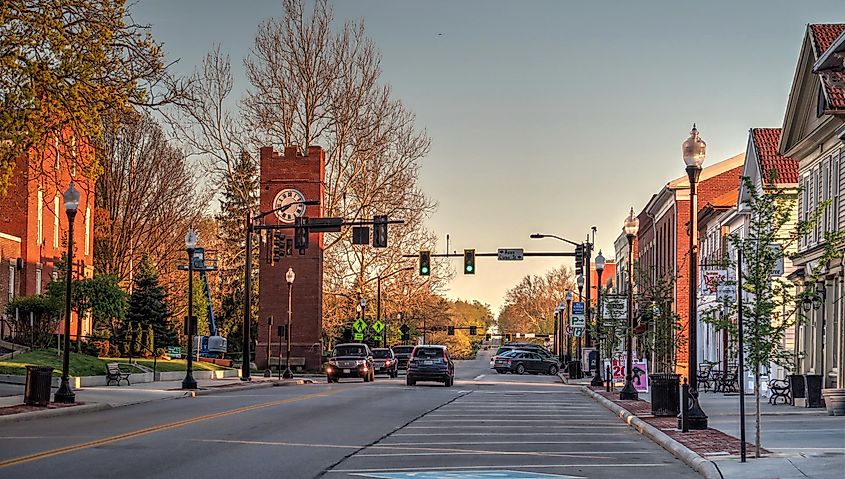 This locale also prides itself on a cluster of historically significant sites: the esteemed Nightingale Opera Theatre and the Hudson Library and Historical Society. It's a masterpiece of extraordinary art, literature, and culture, ideal for those seeking authentic beauty. The Hudson Library and Historical Society, a veritable goldmine of literature, is the conduit of culture in this Ohio landmark. It narrates Hudson's history from its 1799 inception to the present day.
Another tasty gem hidden away in Ohio? The Hudson Farmers Market. It runs every Saturday from May to October, while The Brew Kettle Hudson is a craft brewery that runs year-round — looking for some adrenaline? Kick off at Burning River Adventures and explore the Cuyahoga River before moving along to your next stop.
Marietta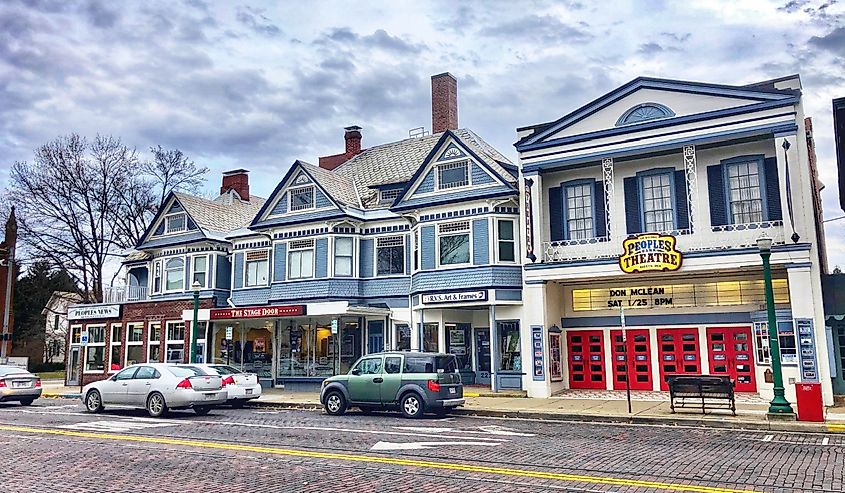 Steeped in history, Marietta garners recognition for its abundant pre-Civil War edifices. It's along the Muskingum River and proudly holds the distinction of being the oldest permanent settlement in the Northwest Territory. A big deal for Ohio, Marietta boasts a captivating downtown that features both the Martius Museum and the Marietta College Campus. The museum narrates the proud local history from its 1788 start to today. Once a courthouse, now a testament to history, Marietta uses its museum as a focal point for tourism.
A peek at the Ohio River Museum is a way to pay homage to the Ohio River's role in shaping the American West which includes the Marietta Trolley Museum. It preserves and operates an engaging array of historic trolley cars, inviting visitors to step back before returning to the present and heading to another Ohio destination.
Yellow Springs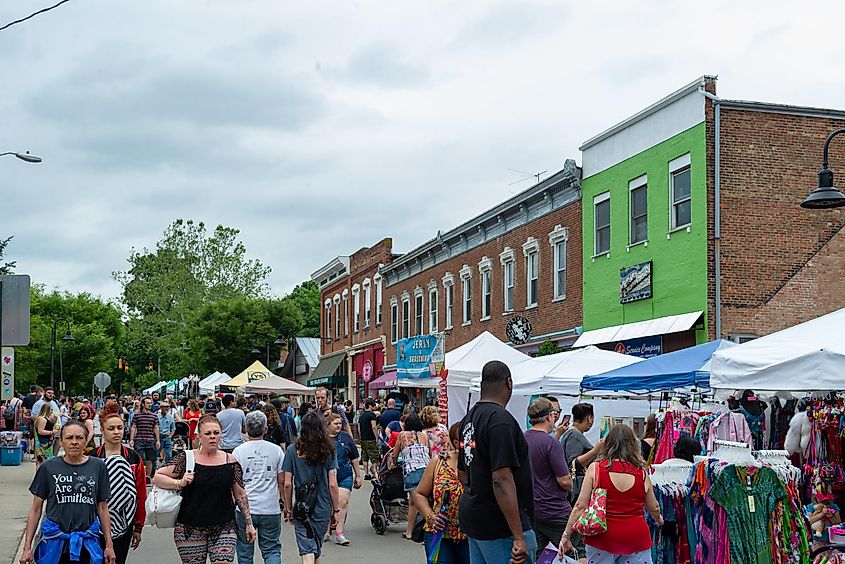 Rooted in Antioch College, a liberal arts institution renowned for its progressive curriculum and steadfast commitment to sustainability, Yellow Springs is an interesting part of Ohio. A lively array of festivals, such as the Yellow Springs Arts Festival and the Yellow Springs Street Fair, weaves a vibrant cultural tapestry throughout the year.
The tranquil embrace of the Glen Helen Nature Preserve beckons adventurers with its diverse hiking trails, enchanting waterfalls, and lush forests. Another option is John Bryan State Park, offering hiking trails, picturesque waterfalls, and a serene lake.
Ashtabula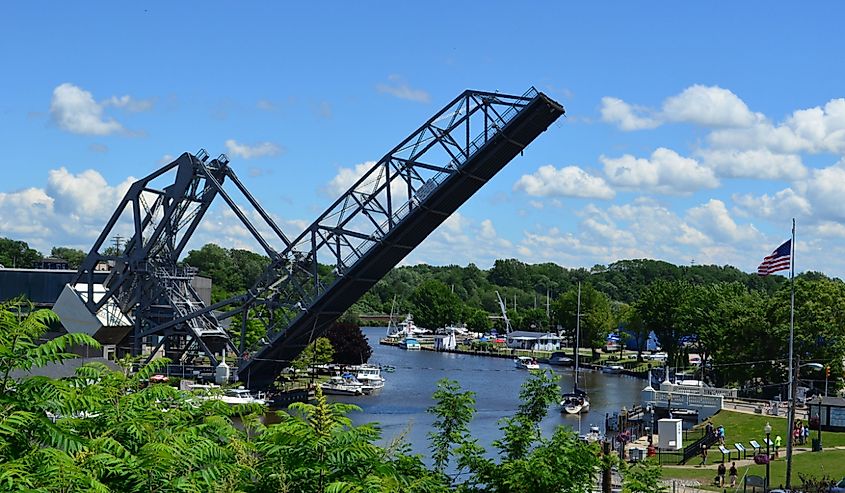 It's a town of mesmerizing beauty; Ashtabula stands out as one of Ohio's best towns and a haven for retirement. Beyond its scenic landscapes, the town's charm comes alive through landmarks like the Ashtabula Harbor Lighthouse. This international landmark has been a beacon of maritime heritage since its original construction in 1836. Perched atop this iconic structure, visitors can see sweeping views of the lake and town, showing how maritime and land connect. The Ashtabula County Historical Society Museum narrates its evolution from its modest origins in 1806 to its present-day vibrancy.
For a further peek into the past, Ashtabula's cultural vibrancy extends to the Arts Center. It's a creative hub that fosters artistic expression through diverse exhibitions and educational programs catering to all ages. Adults in the group looking to let off steam can enjoy the Cloven Hoof Brewing at the end of the day. It offers a taste of local craft beer, complemented by a tempting menu of pub fare. For wine enthusiasts, the Grand River Valley Wine Trail weaves through the region's vineyards, inviting visitors to savor wine tastings and tours amidst the tranquil beauty of the surroundings.
Nelsonville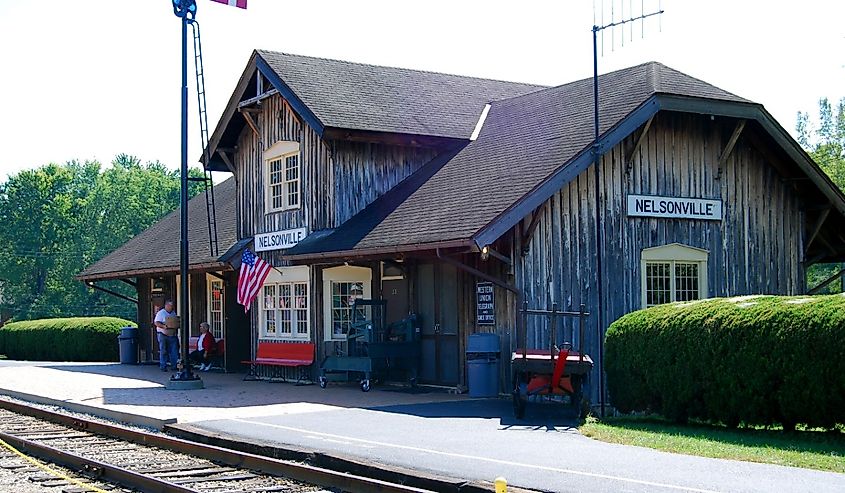 Positioned as a college town within Ohio, Nelsonville boasts a reputation grounded in its outdoor pursuits, flourishing art scene, and adjacency to the scenic Hocking Hills region. Hocking College, a hub for environmental studies, calls the town home. The pulse of Nelsonville's cultural vitality reverberates through its annual festivities, including the Nelsonville Music Festival and the Hocking Hills Arts Festival. The Arts Council, a driving force behind the arts in the Hocking Hills region, orchestrates a year-round lineup of events.
Are you looking for a more Western feel? The Hocking Valley Scenic Railway offers train rides through the Hocking Hills expanse, treating visitors to breathtaking vistas of rolling hills and verdant forests from the comfort of a train. For a more local pace, the Nelsonville Farmers Market, held every Saturday from May to October, is a haven of fresh fare.
Zoar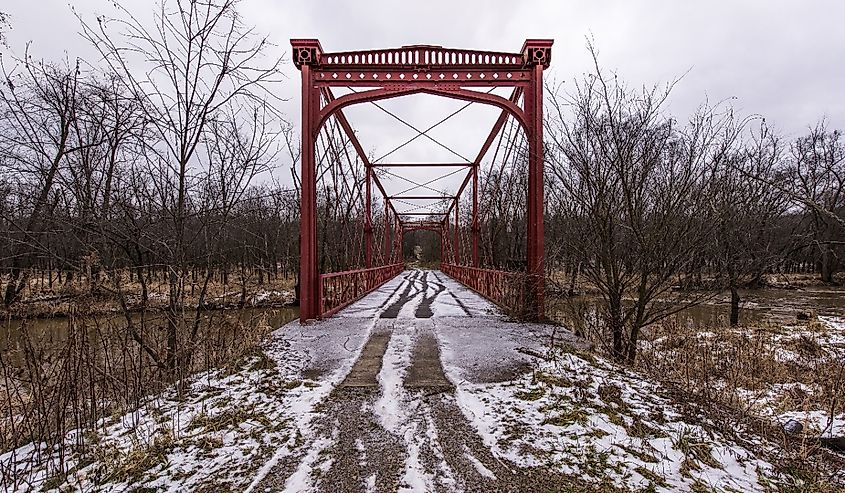 Have you ever ventured to Tuscarawas County? If you do, there is a small yet mighty village steeped in history that goes by the name of Zoar. Recognized for its historical significance, Zoar earned a spot on the National Register of Historic Places in 1969 and later achieved the esteemed title of National Historic Landmark in 2016. The town was founded in 1817 by a set of German Separatists. Its origins trace to a pursuit of religious freedom, and the town governed itself with the "Zoar Rules."
It flourished in the mid-19th century, with a population exceeding 2,000, then Zoar's numbers waned as the 19th century ended. Eventually, it led to its demise in 1898. Currently, Zoar is a popular destination for tourists seeking to explore its rich heritage. The village hosts an array of historical edifices, including the Zoar Hotel, Zoar Store, and Zoar Silk Mill. Nature enthusiasts can relish in various hiking trails, and nature preserves that dot the surrounding landscape.
Newark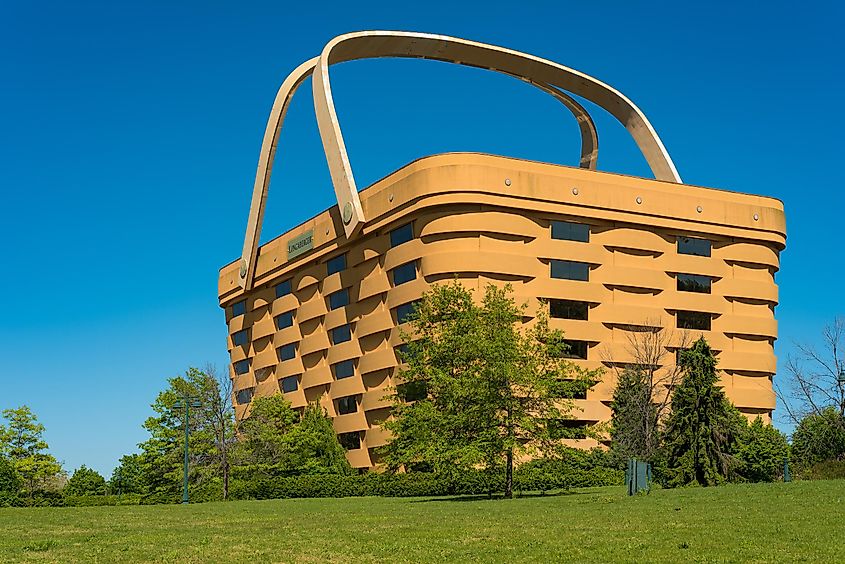 Newark is home to museums like the Licking County Historical Society Museum and the Newark Earthworks; it pays homage to the strong work ethic of those in the area.
The latter example was built over 2,000 years ago by the Adena and Hopewell cultures and stands as a National Historic Landmark. Newark Earthworks offers engaging tours to the public. For a few, the Newark Bike Trail, a scenic paved path coursing through the city and connecting to various other trails, invites cyclists and walkers to indulge in leisurely pursuits.
Chillicothe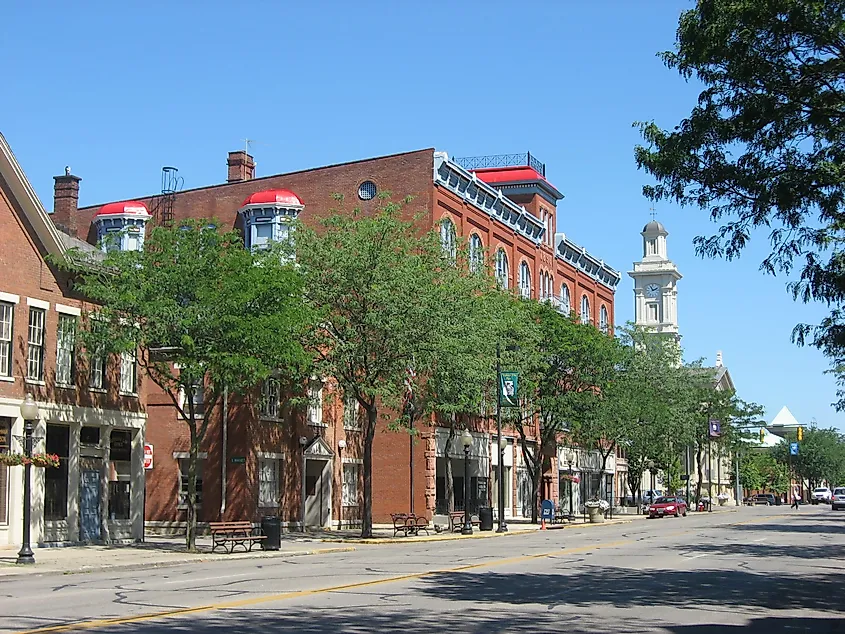 Chillicothe presents a decisive historical significance. Its charming community and tightly knit economy solidify its role as the county seat of Ross County. The townscape reflects a rich tapestry of heritage and attractions, inviting explorers to explore its diversity of curiosities. It was established in 1796 and is considered Ohio's inaugural capital. Echoes of its past resonate through the city's array of interest points. These include the Old Chillicothe Statehouse, which once served as Ohio's first Capitol.
This region calls on visitors to explore and connect with the authentic history of the land through guided tours. The Ross County Historical Society Museum preserves the stories of the area, accumulating artifacts, pictures, and documents. The Chillicothe Art Museum is a solid option for those seeking summer air conditioning or heating in winter.
Portsmouth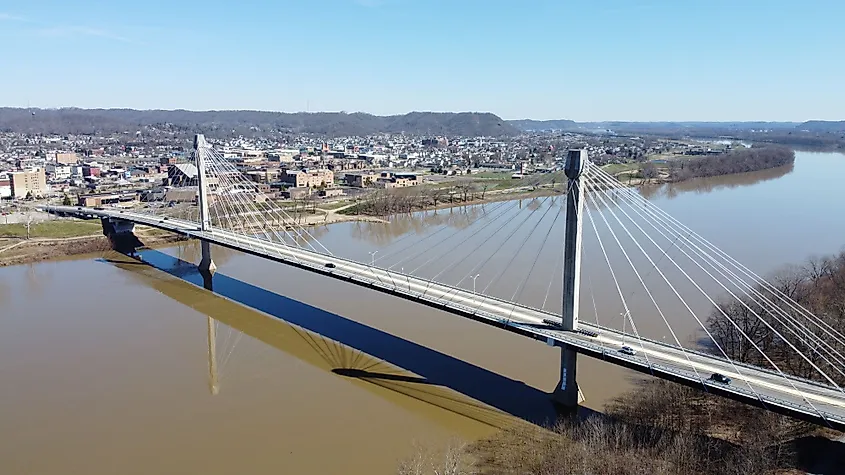 If you seek a blast from the past, head over to Scioto County and seek out Portsmouth. It is right along the Ohio River and presents a gorgeous landscape ideal for a photo op, particularly at sunset or sunrise. Breathtaking skies are just the start, as Portsmouth's allure also focuses on the Civil War era.
Portsmouth's narrative unfolds through the Southern Ohio Museum and Cultural Center, it's an institution dedicated to tracing Portsmouth's history from its inception to the present day. Anchoring the city's liveliness is Portsmouth Main Street, a driving force behind the promotion of its downtown area, orchestrating a calendar of events that includes the Annual Arts Festival and the yearly Christmas Walk.
Gallipolis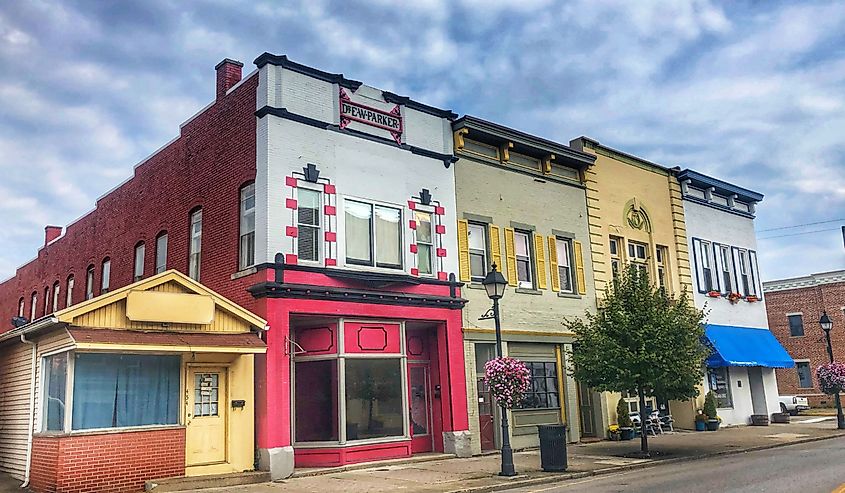 Nestled within Gallia County, the town of Gallipolis emerges along the serene Ohio River. Its Greek heritage distinguishes it, a unique aspect that infuses the town with cultural richness and historical significance. This charming locale beckons with a tapestry of distinctive attractions encapsulating Gallipolis's essence. You can kick off the adventure with the Gallipolis City Museum. It's a history buff's dream, a repository of history tracing the city's journey from its founding by French settlers in 1790 to the contemporary era. Adding to Gallipolis' historical allure is the Gallipolis Athenaeum, a structure built in 1838.
It stands proudly as one of the oldest surviving examples of Greek Revival architecture in the United States. Once an academic beacon, this building has transformed into a library and community center, serving as a hub of connection and cultural engagement. For an energetic venture, the Gallipolis Greek Festival annually graces the town in September. Throughout the year, the Gallipolis Mounds State Memorial is a testament to the area's Indigenous history, offering a space where ancient Indian mounds share their stories. It's ideal for those seeking a taste of natural Ohio history before moving on to some other proud state icons.
Canton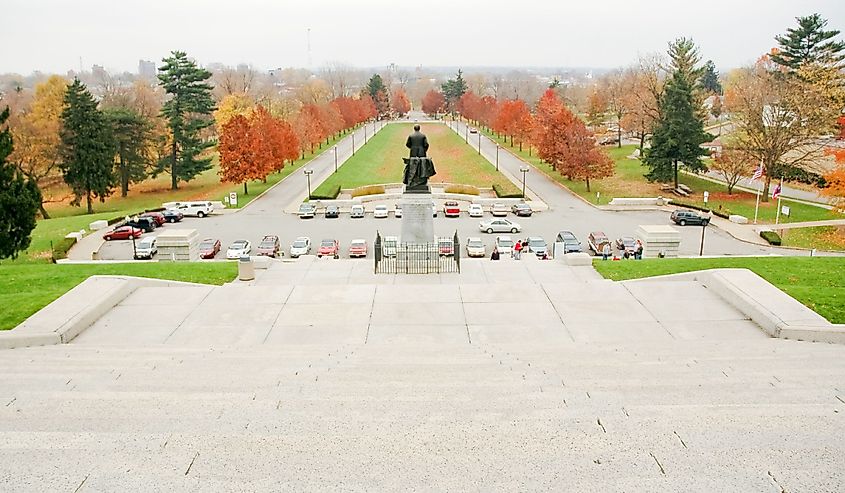 Are you a sports fan? If so, then Canton is the way to go. Nestled within Stark County, the cityscape resonates with its unique moniker, the "Football Capital of the World." This is due to its distinction as the home of the Pro Football Hall of Fame. Amid this sports-centric atmosphere, the region hosts an array of sports teams. These include the NBA G League's Canton Charge and the Indoor Football League's Canton Dragons, enhancing its athletic identity. It's not all sports, but it helps Canton's tourism thrive.
There's the Tom Benson Hall of Fame Stadium for a slight tweak in theme. It's a veritable utopia for sports car enthusiasts, the museum displaying a collection of classic cars from the early 1900s to the contemporary era. For a taste of the environment, tourists can hit up the Canton Farmers Market graces weekends from May to October, offering a vibrant display of farm-fresh produce, enticing baked goods, and an array of local products.
Vermilion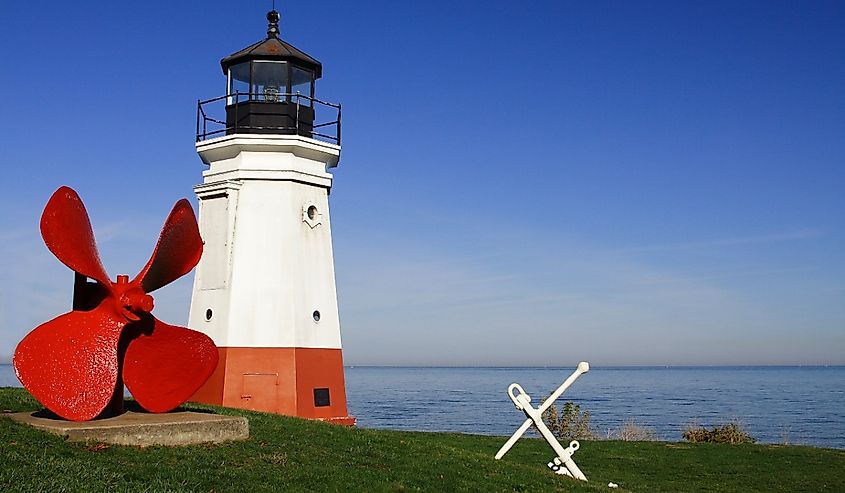 Vermilion unfolds as a cute town with a small yet mighty community. It's right along the uniquely rocky-yet-sandy shores of Lake Erie. It offers an array of distinctive attractions and sites that cater to various interests. At its heart is the Vermilion Lighthouse, an iconic structure reconstructed in 1872. This lighthouse stands as a timeless sentinel, allowing visitors to ascend its heights for breathtaking views of the lake and the town.
For those looking to delve into the town's heritage, the Vermilion Heritage Society Museum presents an engaging narrative from the town's inception to the present day. The town's reputation as a wine destination comes to life through its collection of hot spots, including Vermilion Vineyards.
In the heart of the Midwest, the state with a motto of "With God, All Things Are Possible" has many gorgeous towns to explore. Their scenic landscapes, historical significance, and welcoming atmospheres invite travelers to experience Ohio. From Chagrin Falls' cascading waterfalls and covered bridges to the vibrant cultural scenes in places like Yellow Springs, each town uniquely portrays the state's character. As you plan your travels, consider these remarkable destinations that promise a visit and an experience — a chance to uncover the rich tapestry of Ohio's history, culture, and natural beauty.