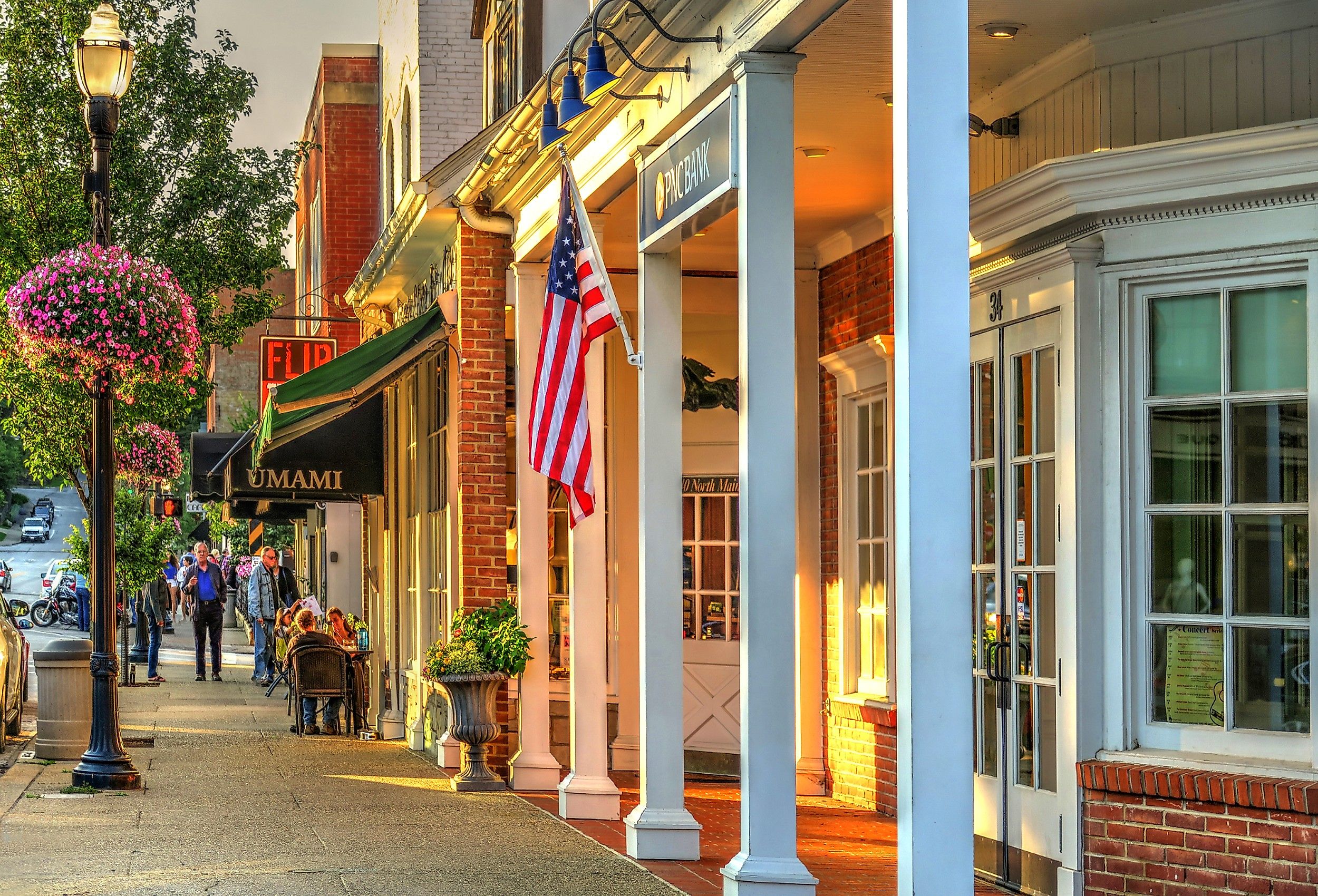 These Small Towns in Ohio Come Alive in Summer
Brimming with hidden gems, Ohio, also known as The Buckeye State, is waiting to discover. As summer descends upon the state, it is the perfect time to venture beyond the bustling cities and explore the best small towns this exciting state offers. From the beautiful Chagrin Falls to the lively D-Day reenactment in Conneaut, these Ohioan havens draw visitors with their fascination at every corner. Walk down the quaint streets, sip on delectable wines, and soak in the relaxed ambiance that epitomizes the essence of summer. Whether you seek outdoor adventures, historical marvels, or a peaceful getaway, these small towns in Ohio beckon you with open arms.
Gallipolis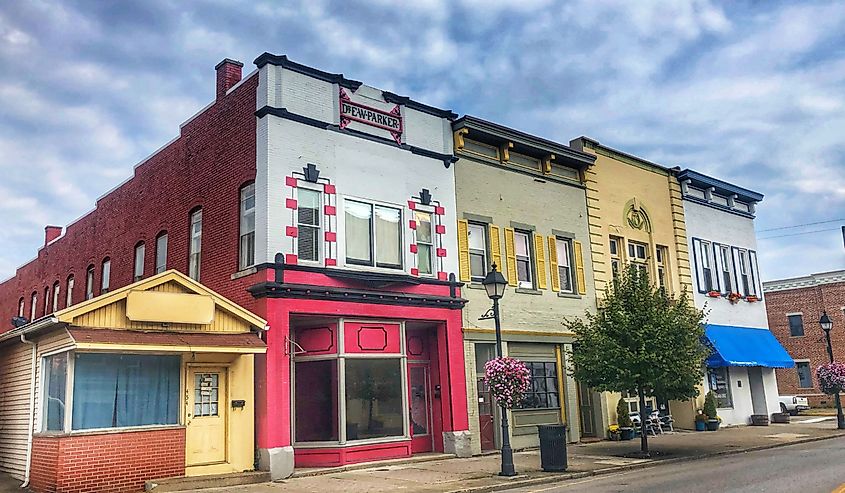 Known as the "City of the Gauls," Gallipolis is the ideal summer getaway. Its charming blend of natural beauty, rich history, and vibrant community offers something for everyone. Settle down with a picnic at Gallipolis City Park or take a refreshing dip in the town's community pool. Dive into the town's coal-mining and farming history by visiting the Gallia County Historical Society and discover its fascinating Celtic past. Enjoy a variety of local festivals, such as the River Recreation Festival, and engage in live music, fireworks, and parades. Gallipolis truly encapsulates the essence of a memorable summer escape.
Conneaut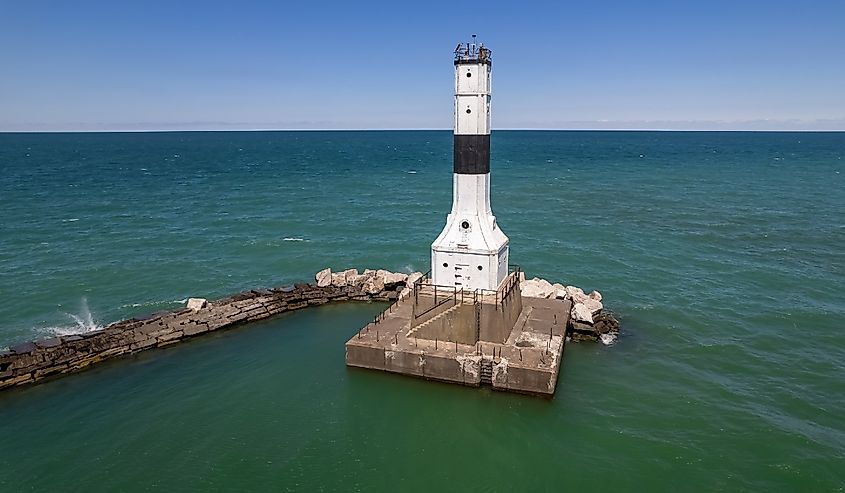 Conneaut offers the perfect summer getaway with its charming blend of natural beauty, recreational opportunities, and rich history. Nestled along the shores of Lake Erie, this idyllic destination boasts pristine beaches and breathtaking sunsets, inviting visitors to relax and unwind. Outdoor enthusiasts can appreciate a variety of activities like boating, fishing, hiking, and picnicking in the lush local parks. History buffs can explore the fascinating past of Conneaut through its well-preserved historic sites, including the Conneaut Railroad Museum and the impressive D-Day reenactment at Conneaut Township Park. Markko Vineyard and Winery's delicious wines and peaceful location is another must-see. With its relaxing attitude and peaceful retreats, Conneaut promises a calm and rejuvenating treat.
Glenford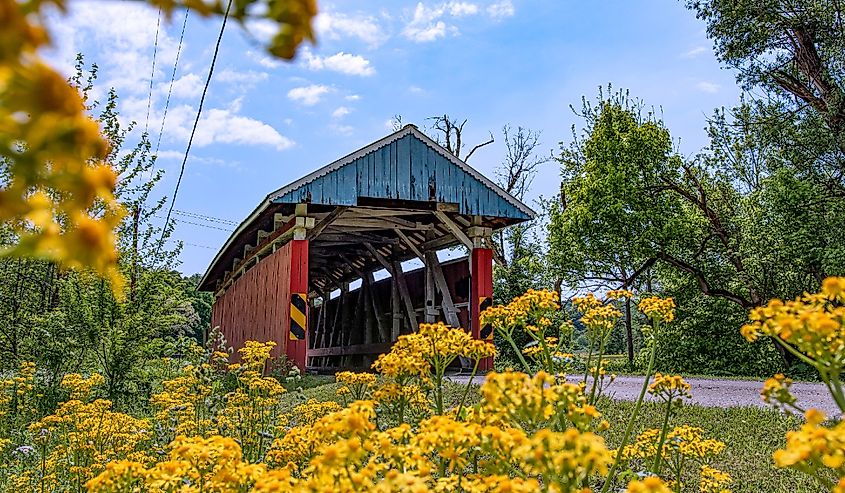 Offering a serene escape from the hustle and bustle of everyday life, Glenford is the quintessential summer getaway. Settled in wine country, this charming town boasts numerous wineries, breathtaking natural beauty, and a warm, welcoming atmosphere. The surrounding forests are a place of wonder filled with winding rivers and stunning greenery. Nature enthusiasts should explore the surrounding scenic hiking trails in the Flint Ridge Memorial State Park. History buffs will delight in the town's rich heritage. Visit the Hopewell Church Covered Bridge in all its glory, offering a taste of authentic Midwestern charm. Glenford is a haven for relaxation and rejuvenation, making it the perfect summer destination.
Hudson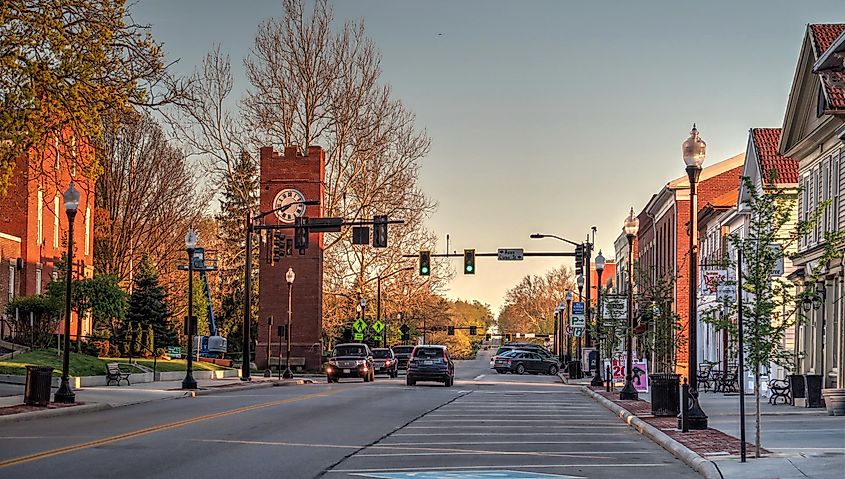 As an important historical town, Hudson also offers a serene escape during the summer months. With its charming historic district, visitors can stroll through tree-lined streets, exploring boutique shops and cozy cafes. Discover its history as an important stop in the Underground Railroad, or explore the beautiful sceneries at Cuyahoga Valley National Park. The town also hosts lively summer festivals, like its famous Wine Festival and the Summer Solstice Fun on the Farm. Families can enjoy picnics in the park or splash around in the community pool.
Put-In-Bay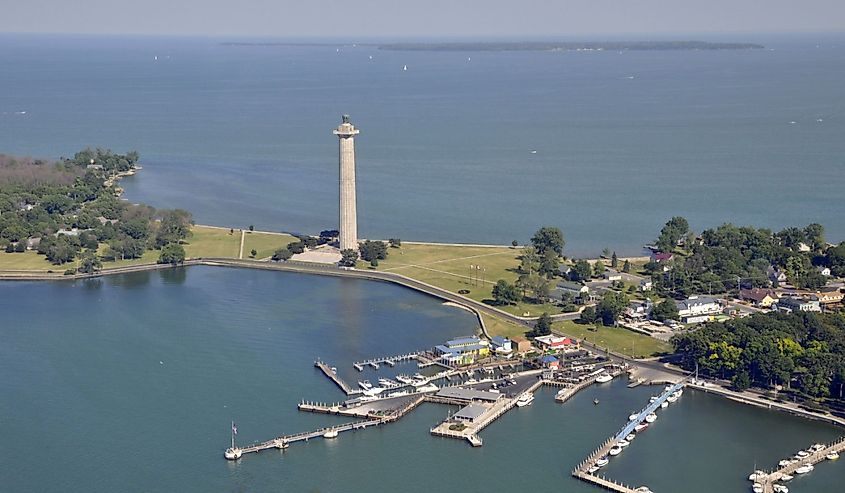 As an island town, Put-In-Bay is a fantastic summer vacation destination. This charming town in Lake Erie offers a delightful blend of seaside views, history, and vibrant entertainment. Spend a day exploring South Bass Island, where visitors can soak in the stone beaches and the Marblehead Lighthouse. Fishing enthusiasts will not want to miss the island's many fishing spots. Put-In-Bay is also known for its fascinating historical sites, such as Perry's Victory and International Peace Memorial, commemorating the War of 1812. Furthermore, this island town boasts a lively nightlife with various bars, restaurants, and live music venues catering to various tastes.
Geneva-On-the-Lake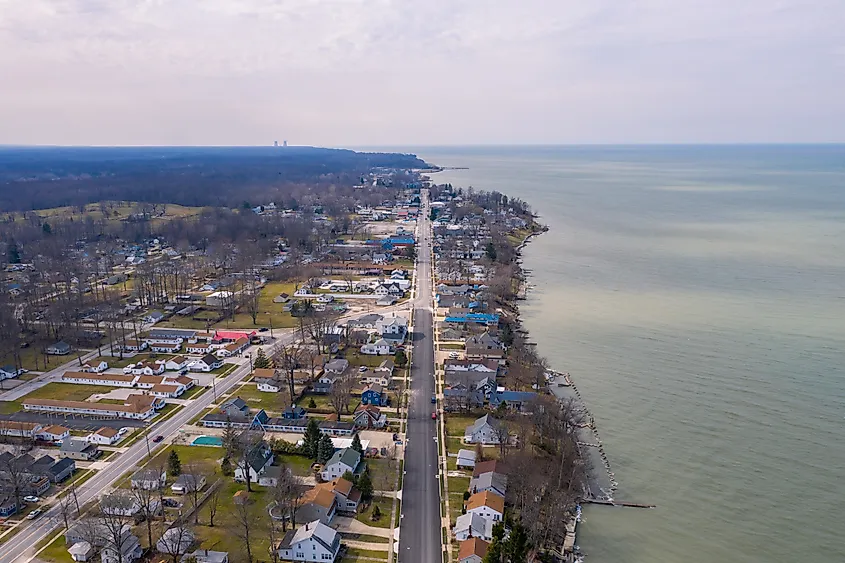 Tucked away on the shores of Lake Erie, Geneva-On-the-Lake offers a perfect blend of relaxation and excitement. With its scenic beauty and serene atmosphere, visitors can unwind and rejuvenate amidst stunning sunsets and sandy beaches. The town boasts the Old Firehouse Winery with its tasty wine and huge ferris wheel named Big Eli. Fun for the whole family awaits at Adventure Zone, an all-ages amusement park. Enjoy strolls along the charming streets lined with quaint shops and delightful eateries, savoring local delicacies. Experience the thrill of fishing, boating, or swimming in crystal-clear waters.
Chagrin Falls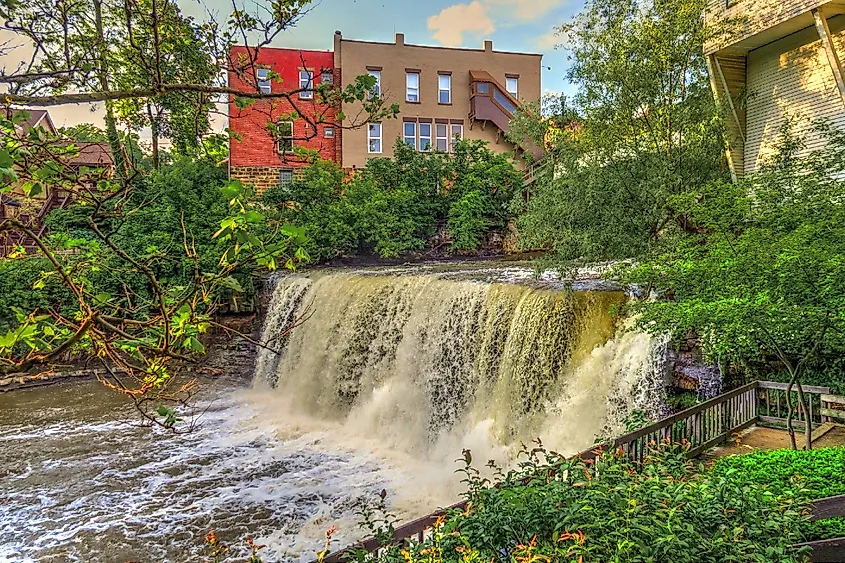 A true hidden gem, Chagrin Falls is your next memorable summer vacation. Surrounded by stunning Chagrin Falls Waterfalls, this picturesque town offers a perfect blend of tranquility and adventure. With its pretty waterfalls, scenic hiking trails, and picnic areas, outdoor enthusiasts will find themselves immersed in nature's beauty. Stroll through the quaint streets, adorned with historic architecture and boutique shops, where you can try local delicacies and artisan souvenirs. Enjoy leisurely afternoons picnicking by the river or savoring homemade ice cream. The vibrant arts scene and lively community events add to the town's charm.
Ashtabula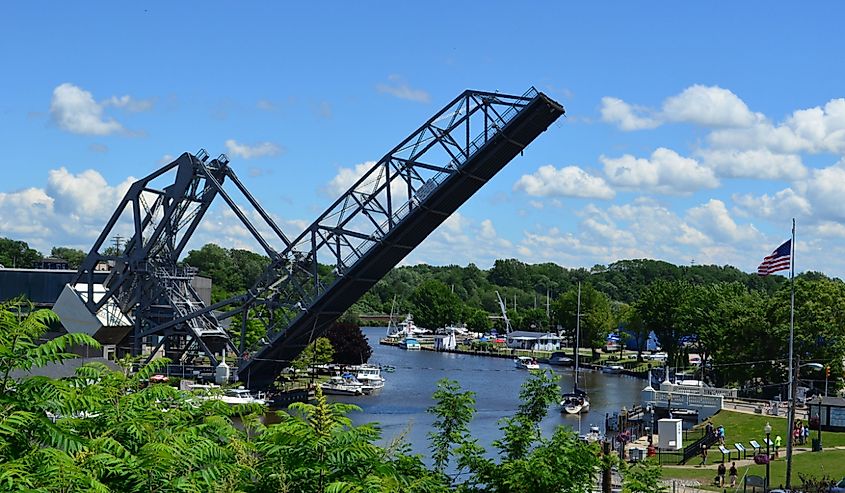 Ashtabula is an ideal summer vacation destination offering a wealth of attractions. Nestled along the beautiful shores of Lake Erie, it boasts stunning beaches where visitors can bask in the sun and enjoy activities like swimming, boating, and fishing. The city's historic Bridge Street is a charming district lined with unique shops, galleries, and delectable dining options. Nature lovers can explore the charming Ashtabula County Covered Bridges or embark on scenic hikes through nearby state parks. Wine enthusiasts can indulge in the region's renowned wineries, while history buffs can delve into Ashtabula's rich past at the Hubbard House Underground Railroad Museum.
Bedford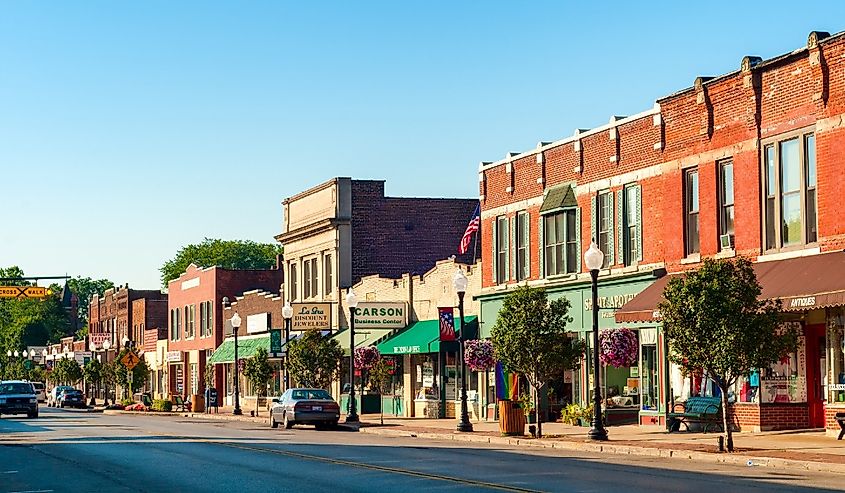 As the quintessential summer escape, Bedford offers a perfect blend of natural beauty and exciting attractions. This charming town boasts lush green parks, tranquil lakes, and scenic hiking trails, inviting visitors to dive into nature's embrace. With warm and sunny weather, embark on a day trip to Viaduct Park, where the majestic Great Falls of Tinker's Creek reside. The town also hosts vibrant community events, including the Summer Concert series and the Summer Lunch event, providing entertainment for all. Additionally, Bedford's rich history and architectural treasures, such as the Bedford Historical Society and charming downtown, offer a glimpse into the past while strolling through its streets.
Offering a delightful experience for residents and visitors alike, the small towns of Ohio truly come alive during the summer months. From vibrant festivals celebrating local traditions and flavors to charming main streets lined with bustling shops and cafes, these towns exude a warm and welcoming atmosphere. The natural beauty of Ohio's countryside provides endless opportunities for outdoor adventures, including hiking, boating, and picnicking. Whether exploring historic landmarks, attending lively community events, or embracing the slower pace of life, summer in these small towns is a time of joy and rejuvenation. Ohio's small towns truly shine during this season, leaving lasting memories and a desire to return year after year.