New York State has long been known for its diverse landscapes, from lush farmlands to bustling metropolitan cities and everything in between. But there's a special gem hidden within that vast array of towns and villages, one that often goes overlooked when you think about the Empire State: the underrated towns of New York.
Each unique place offers something different, whether it's an old-fashioned main street, a lake to explore, or an exciting historical museum. While these may not be places on everyone's bucket list yet, they all hold their own charming qualities that are just waiting to be discovered! 
Geneva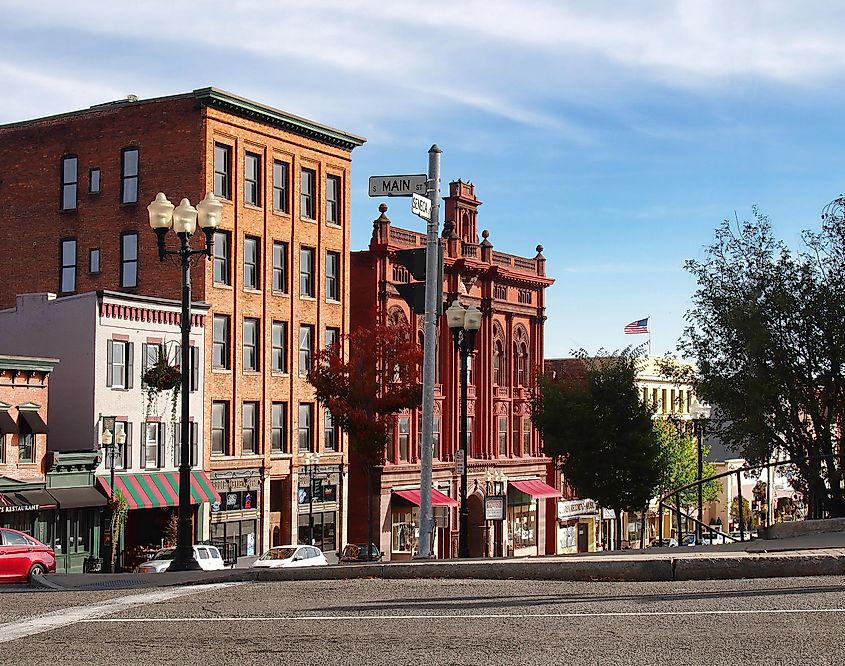 Geneva, located on Seneca Lake in Ontario County, provides a unique mix of historical beauty, outdoor attractions, and plenty of shopping and dining options. This charming 19th century village features Victorian-style houses and lovely architecture that will take your breath away. The town's main attraction is Rose Hill Mansion -- an elegant estate built in 1837. Visitors can learn about the history of this beautiful home through guided tours or explore its extensive gardens during warmer months.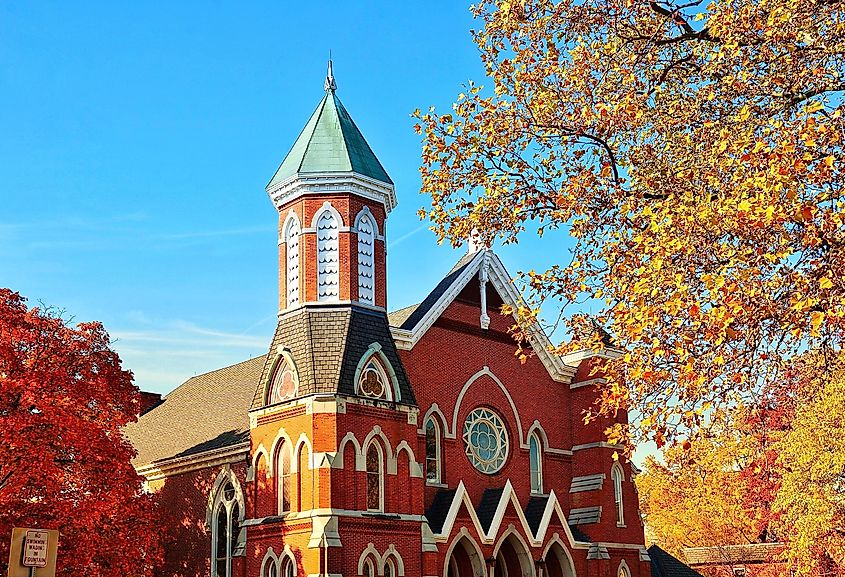 In addition to Rose Hill Mansion, Geneva is also near the National Women's Hall of Fame. This hall honors influential women and their impact on society. Visitors can take a self-guided tour of the museum or attend one of its many special events throughout the year. When it comes to shopping and dining, Geneva has plenty to offer. The downtown area features a variety of unique stores that specialize in art, antiques, and clothing, along with delicious restaurants ranging from casual cafes to upscale bistros.
Beacon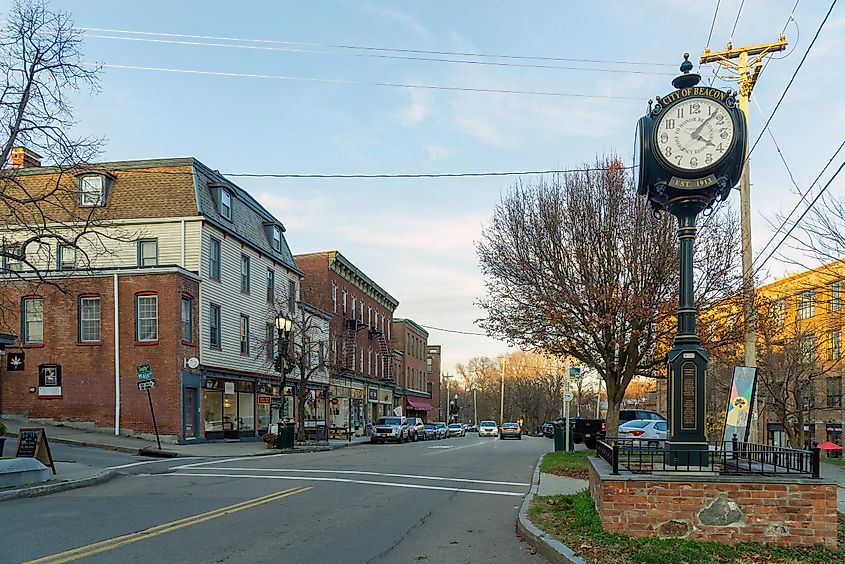 Beacon, located in Dutchess County, is one of the most underrated towns in New York. Its quaint cobblestone streets and charming shops make it a prime destination for those looking to experience something truly unique. With its vibrant art scene, Beacon is home to many galleries and museums, such as Dia Beacon, which houses artworks from internationally renowned artists.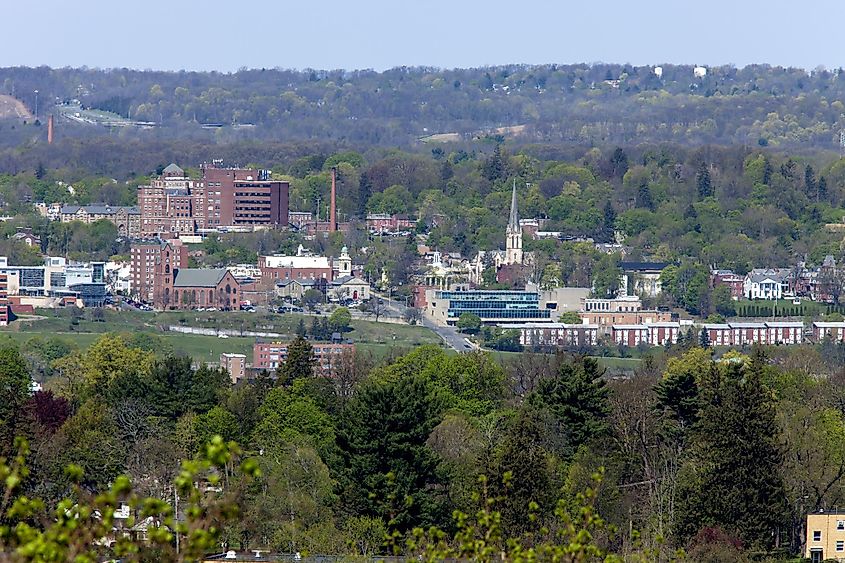 For nature lovers, Long Dock Park offers spectacular views of the Hudson River with walking trails, picnic tables, and plenty of outdoor activities perfect for a day out. The town also boasts some great eateries ranging from traditional American diner fare to global cuisine options, giving visitors plenty of dining choices. Beacon is the ideal destination for those looking to explore a unique and off-the-beaten-path New York town. With its vibrant art scene, outdoor activities, cultural events and delicious eateries, Beacon makes an ideal weekend getaway or a perfect day-trip destination.
Cooperstown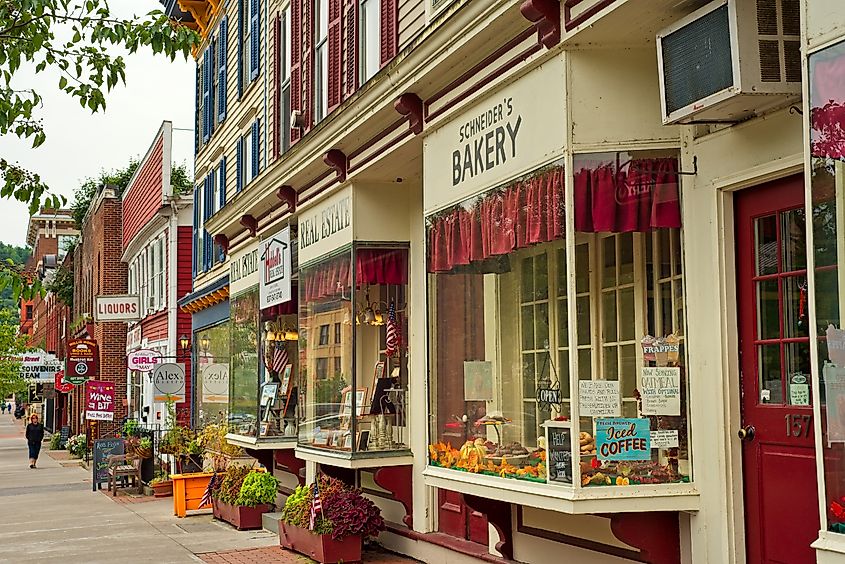 Cooperstown, located in Otsego County, is a small and picturesque town might be best known for being the home of the National Baseball Hall of Fame, which attracts thousands of visitors each year to pay homage to the greats of America's pastime. But aside from that iconic attraction, there are plenty of other activities to enjoy in and around Cooperstown.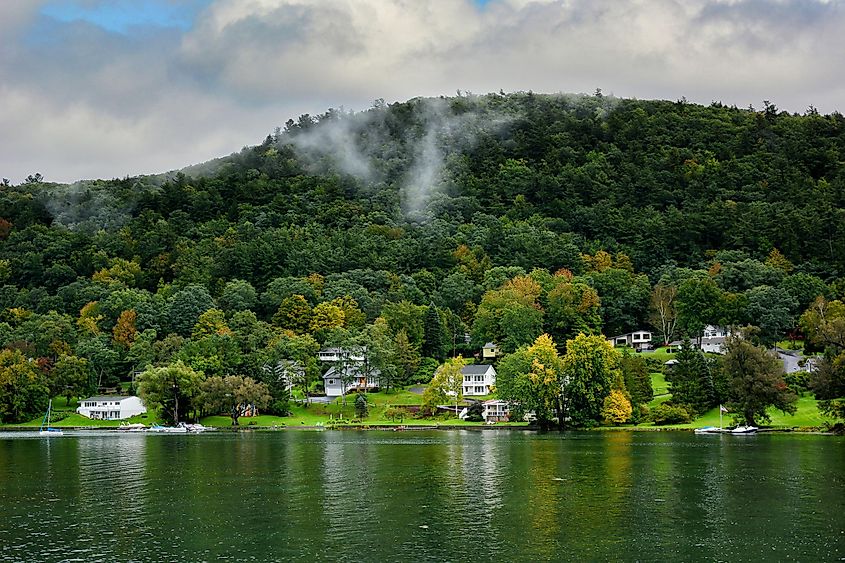 One of the top attractions near Cooperstown is Glimmerglass State Park. Here visitors can partake in biking, fishing, swimming, boating and even camping during summer. The nearby Farmers' Museum also has a variety of exhibitions related to farming history and culture for those interested in learning more. Cooperstown is also a great place to shop and eat, with its numerous antique stores, craft stands, restaurants, and pubs. And for those looking for a unique stay in Cooperstown, there are plenty of lodging options, including bed & breakfasts, vacation rentals, and campgrounds.
Ilion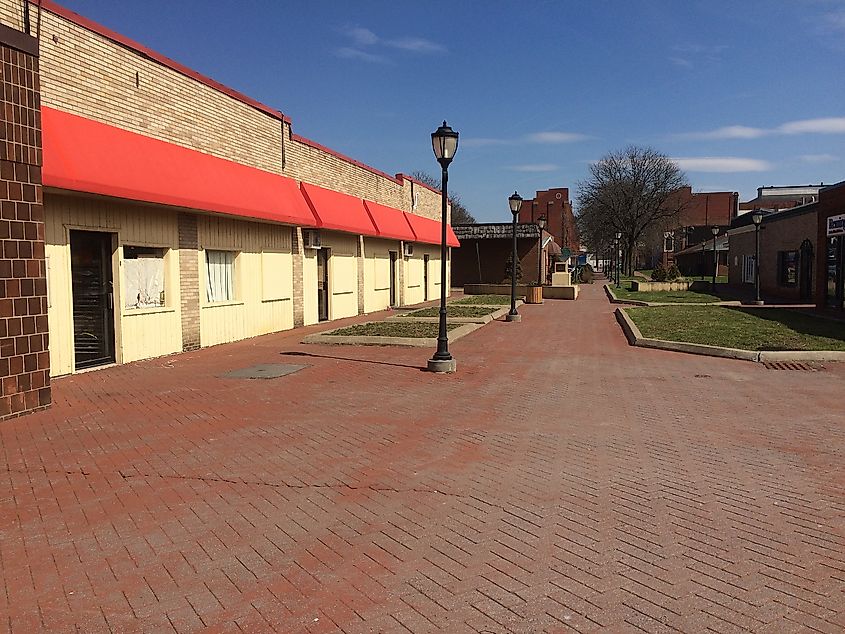 Ilion is an underrated town with a wealth of fascinating historical sites and recreational activities. Located in Herkimer County, this small village has a population of just under 8,000 people. Despite its size, Ilion offers an array of attractions that should not be overlooked.
The most notable attraction in Ilion is Remington Arms -- America's oldest firearms factory. The museum holds numerous artifacts from the original factory as well as many firearms used throughout history by the US armed forces and law enforcement agencies. Other attractions include local churches and schools which have been around for centuries. For those looking for more active pursuits, Ilion is home to several parks, offering walking trails, playgrounds, and picnic areas. The David P. Whalen Community Park is one of the most popular parks.  Visitors can also enjoy a variety of outdoor activities such as fishing, boating, and camping.
Cold Spring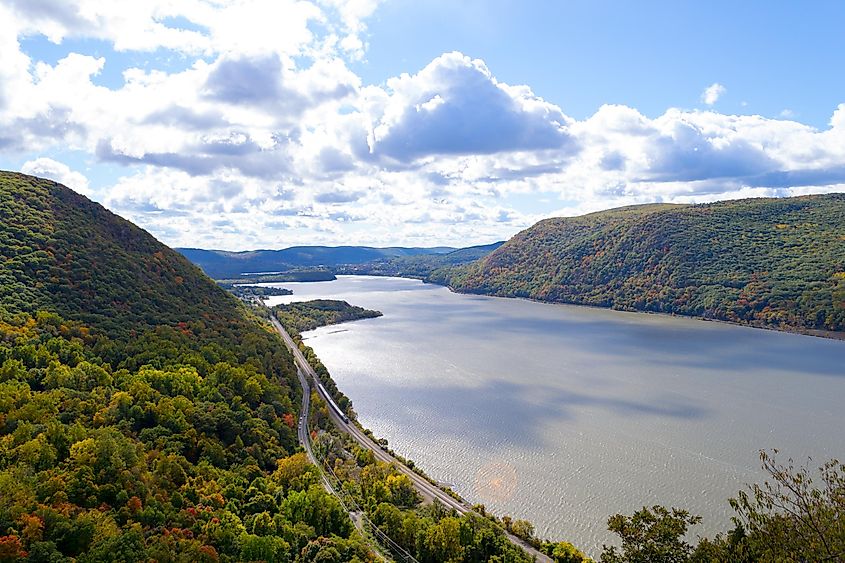 The small town of Cold Spring, located in Putnam County along the Hudson River, is one of the most charming towns in New York. This quaint village offers much more than just a historical backdrop. It's also home to some of the best nature-related activities in the state. One of the main attractions for visitors is Boscobel House & Gardens. This Federal-style mansion has been beautifully restored and features elegant gardens perfect for picnics or taking a leisurely stroll. The nearby Foundry Dock Park is also a great spot for enjoying kayaking or sunbathing on a nice day.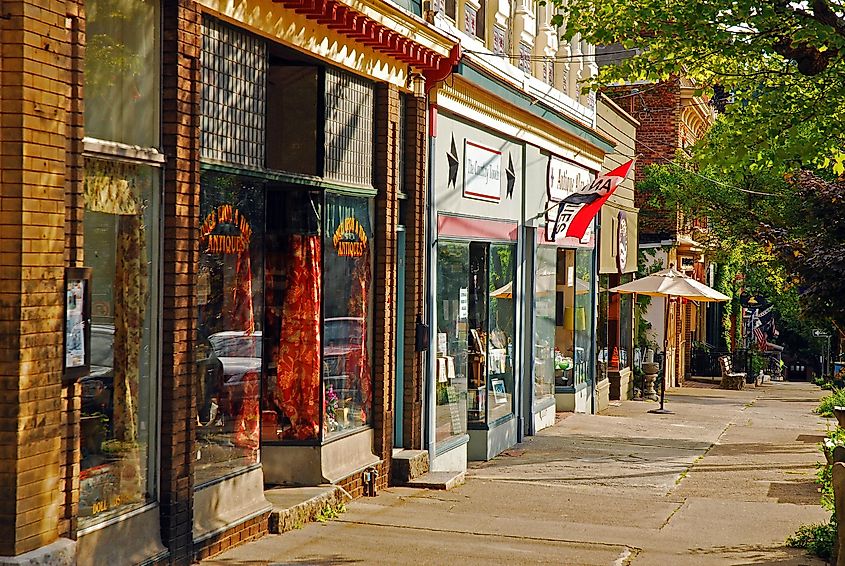 For those looking to explore further, there are several hiking trails that offer stunning views of both the river valley and diverse wildlife. The trails pass through some of Cold Spring's most scenic areas, including a lush ravine, rocky streams, and ancient forests. However, if you're looking for something more low-key than outdoor activities, Cold Springs also offers plenty of cultural attractions to explore. From art galleries to local shops and eateries, this small town has something for everyone. There are also numerous historical sites located in the area -- including several Revolutionary War battles -- which make visiting Cold Springs an even more unique experience.
Ticonderoga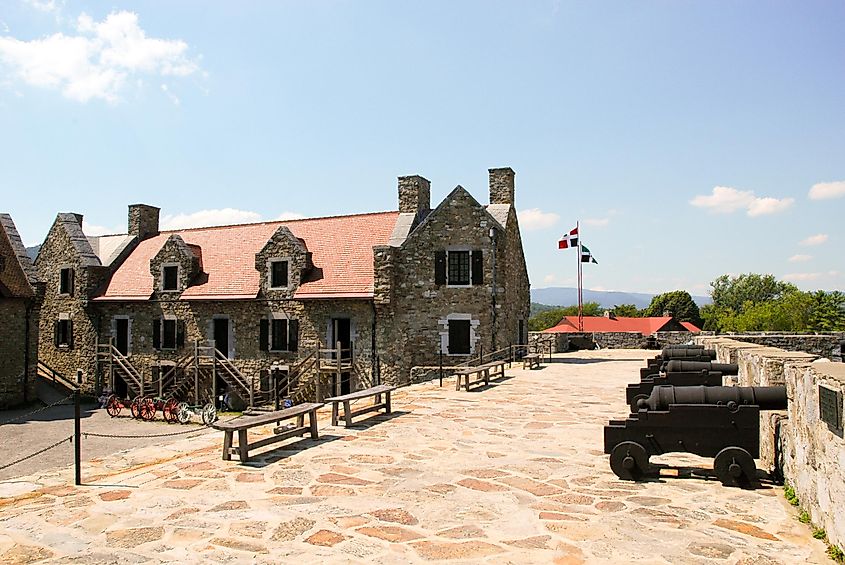 Ticonderoga is a small town in Essex County, New York that's often overlooked for its more well-known neighboring towns. Despite its size, the quaint village has much to offer visitors looking for an escape from their hectic lives.
Home to Fort Ticonderoga -- a stunning 18th century fort -- this destination offers plenty of history and outdoor activities like hiking, boating, fishing, and camping. Visitors can also spend some time exploring downtown Ticonderoga's many shops, galleries and restaurants that are scattered throughout the town. One of Ticonderoga's unique attractions is the boat ride across Lake Champlain. The views of are simply breathtaking, providing a peaceful escape from reality.
Hudson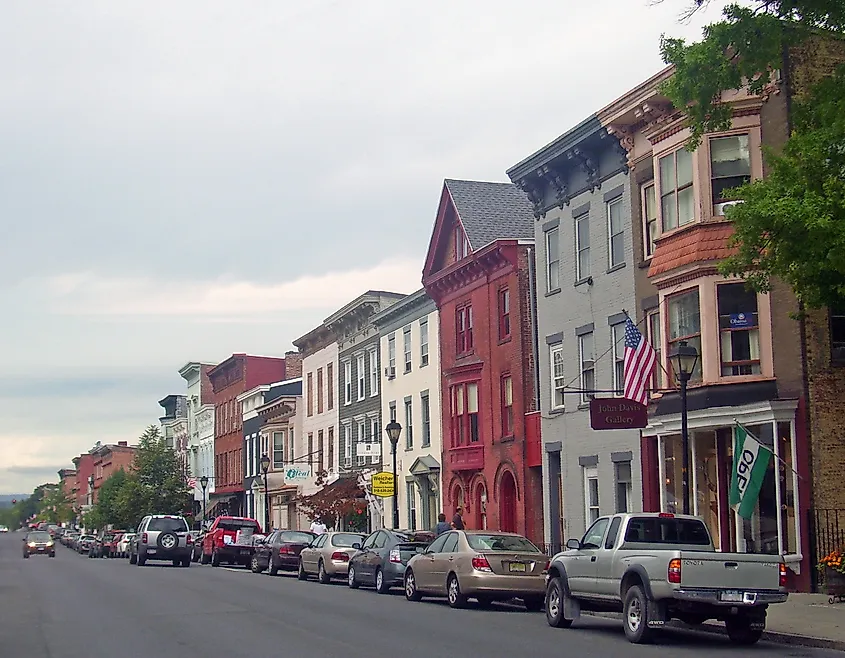 Hudson, New York, is a charming small town located in Columbia County. The town is often overlooked by visitors to upstate New York but offers a unique cultural landscape full of antique stores, art galleries, boutiques, and eateries. Its rich history includes several notable buildings, such as Olana State Historic Site and St John's Lutheran Church, which dates back to 1869.
The city also features Riverfront Park along the Hudson River where visitors can enjoy the outdoors. For food lovers, there are many options for culinary delights, from seafood restaurants to farmers' markets. The town is also home to a variety of cultural attractions such as The Hudson Opera House, which hosts theater performances and musical shows. There are also several art galleries exhibiting works from local artists.
Saratoga Springs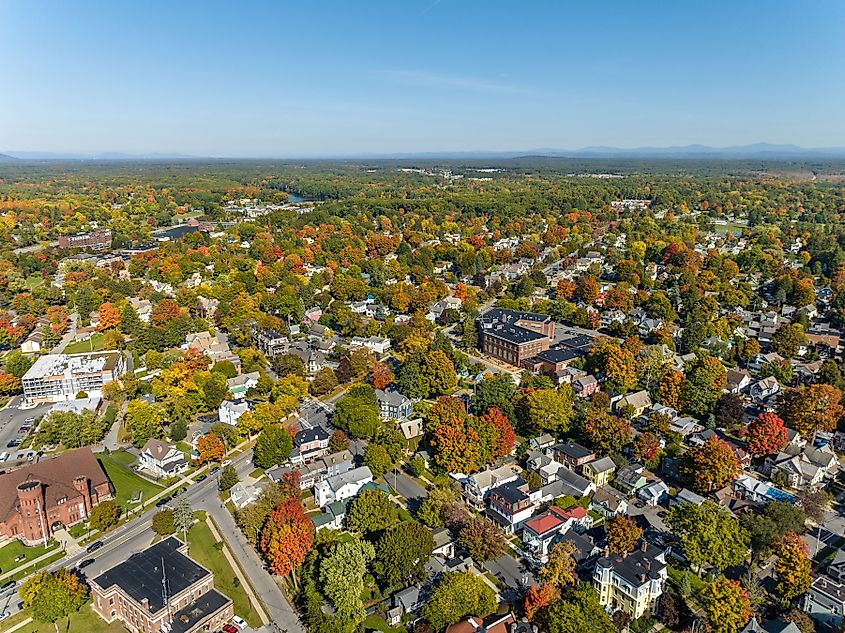 Saratoga Springs offers so much to explore and experience. This charming city has a variety of attractions for visitors to enjoy, such as the National Museum of Dance, National Museum of Racing and Hall of Fame, and several spas. Congress Park also provides an escape from everyday life with its Victorian gardens and historic carousel. For those looking for more thrilling experiences, Saratoga Race Course offers world-class horse racing during the summer months.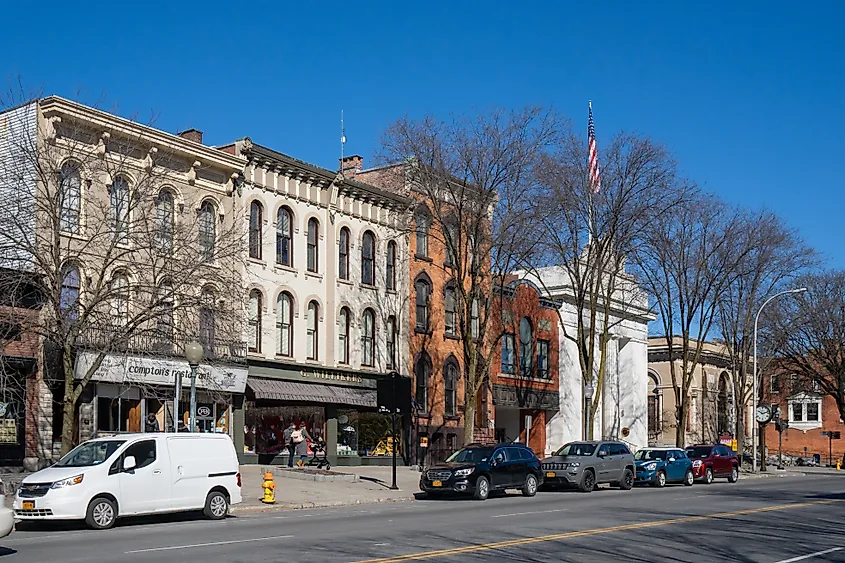 One thing that sets Saratoga Springs apart is its incredible cultural scene. There are a number of theaters, galleries, and music venues in town which hosts performances throughout the summer. Additionally, there are plenty of restaurants offering up delicious cuisine from all around the world as well as local eateries serving up classic American favorites.
Troy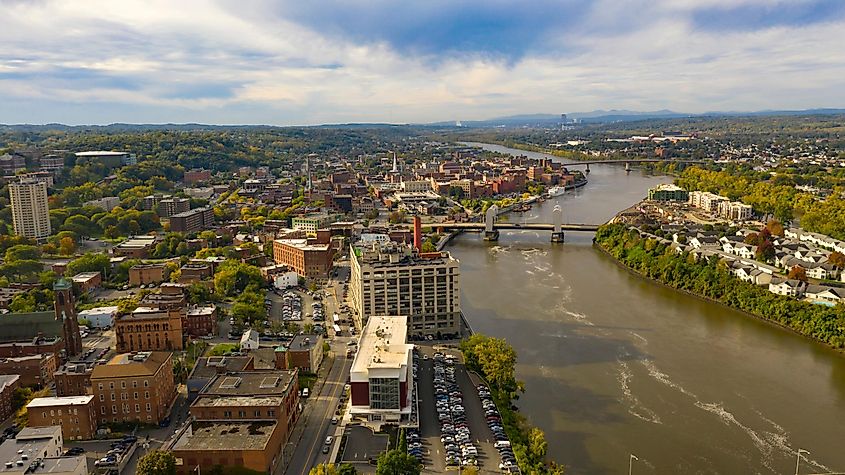 Situated in Rensselaer County along the banks of the Hudson River, Troy has a long and interesting history. One of Troy's best attractions is Washington Park -- a picturesque city park with fountain sculptures that offer something new and exciting to explore each time you visit. Or if you want to learn more about the city's heritage, there's Uncle Sam's Grave Site, which pays tribute to one of Troy's most beloved citizens -- Sam Wilson, who was a meat inspector during the War of 1812.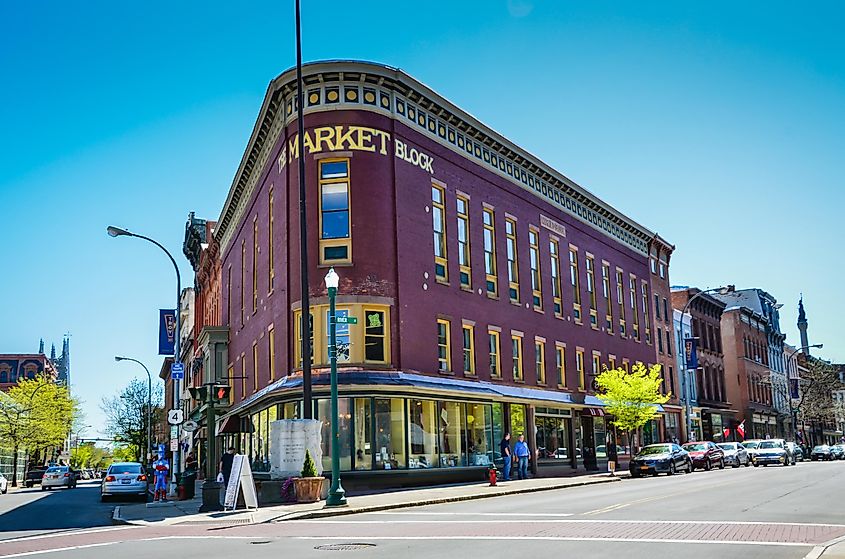 The town also has plenty to offer in terms of art and culture. There's The Arts Center of the Capital Region, which hosts a variety of exhibitions, lectures, workshops, and other events throughout the year. Or if you're looking for a night out, there are several theatres and galleries in the area.
Watertown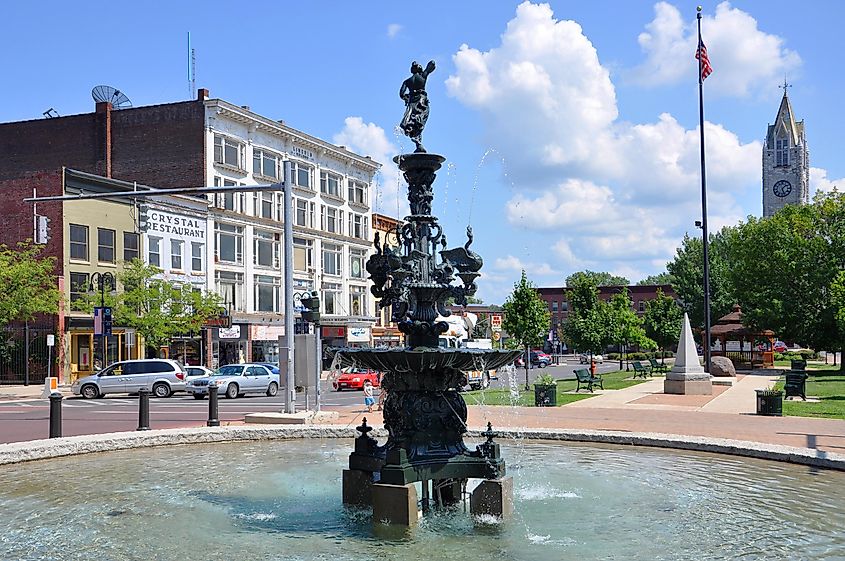 Watertown, situated in Jefferson county, New York is one of the most beautiful towns in the state. Despite its small size, this city offers a wealth of attractions for visitors to explore and discover.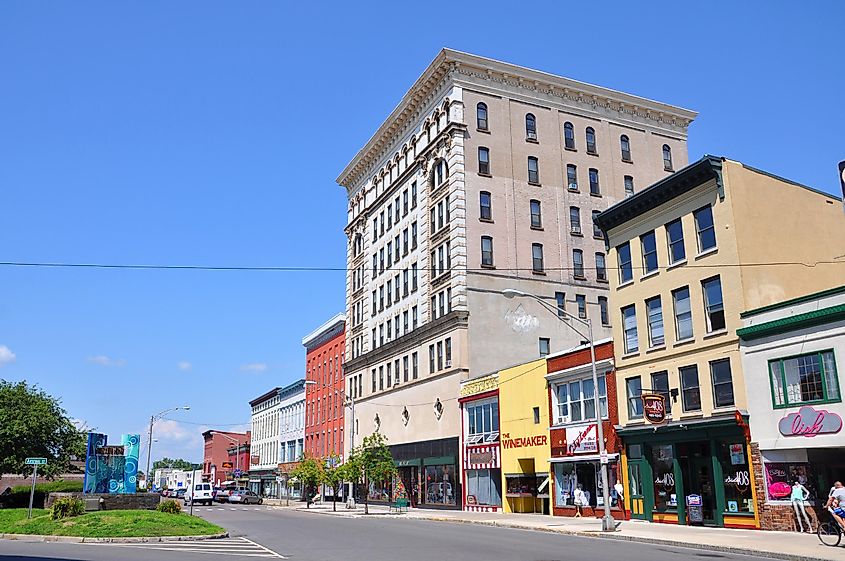 For starters, architecture enthusiasts will be delighted with the historic Trinity Episcopal Church, which was built back in 1890 and has been well-preserved ever since. Moreover, Thompson Park -- a scenic park featuring trails, ponds and playgrounds -- provides an opportunity to enjoy nature while admiring some stunning views of the St Lawrence River. Visitors can also take a boat ride around Black River Bay for an unforgettable experience!
In addition to these sites, Watertown is home to several stores offering unique shopping experiences as well as a variety of restaurants serving up delicious food.
Rhinebeck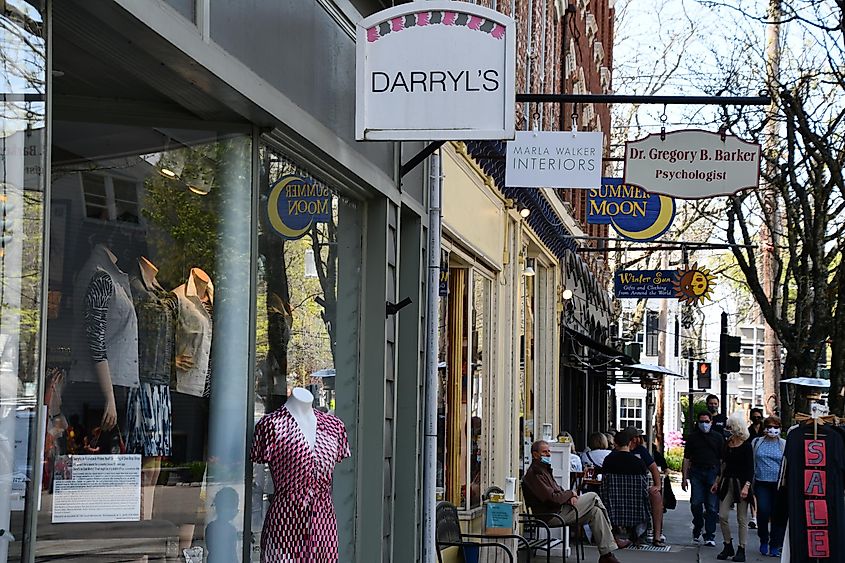 Rhinebeck is a small town located in Dutchess County. It sits along the banks of the Hudson River and has a population of nearly 8,000 people. It's relatively small, but there's a lot to explore in this quaint little village.
From historic sites to outdoor recreational activities, Rhinebeck offers something for everyone. One of the most popular attractions is the historic Old Rhinebeck Aerodrome. This aviation museum features aircraft from World War I and II, vintage cars, and more. For outdoor lovers, there are plenty of parks that offer great opportunities for hiking, biking, and camping.
Plattsburgh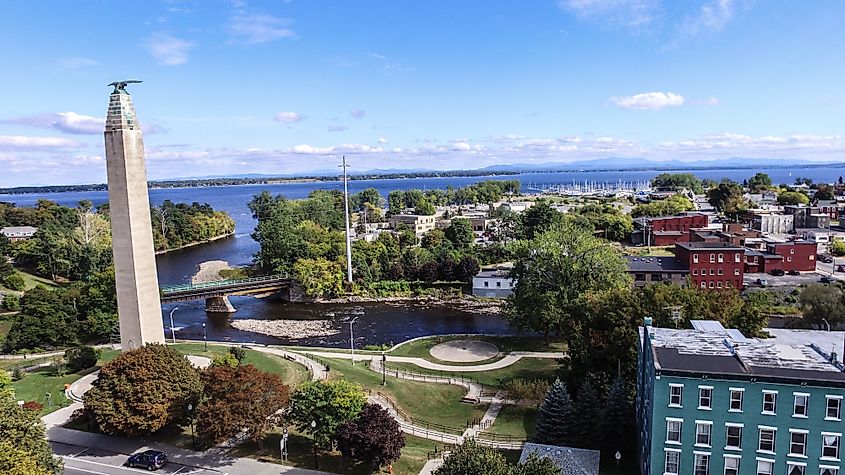 Plattsburgh is often overlooked due to its close proximity to Montreal and the Adirondack Mountains. However, this town of over 19,000 is full of charm and culture that should not be ignored. Plattsburgh has a thriving downtown district with plenty of shopping, dining, and entertainment opportunities. The Salmon River Falls are an impressive sight to behold and great for hiking during the warm months. There's also the Plattsburgh Air Force Base, which offers history buffs a unique perspective on military life in upstate New York.
The town also boasts many cultural attractions like the Strand Theatre and Art Museum as well as local music venues such as Monopole Bar & Lounge where you can take in a live performance. Plattsburgh also has plenty of outdoor activities to offer, from skiing at Whiteface Mountain to fishing on Lake Champlain. There are multiple parks and recreation areas as well for those who enjoy camping or biking.
In Summary
New York State has an incredible array of hidden gems, and the underrated towns of New York are some of the most delightful among them. From buzzing city blocks to serene lake shores, each town has something unique to offer. Whether it's a charming main street, family-friendly attractions, or historical significance that draw you in, these 12 underrated towns of New York will take your breath away with their character and charm. So, get out there and explore all that New York has to offer; you won't regret it!