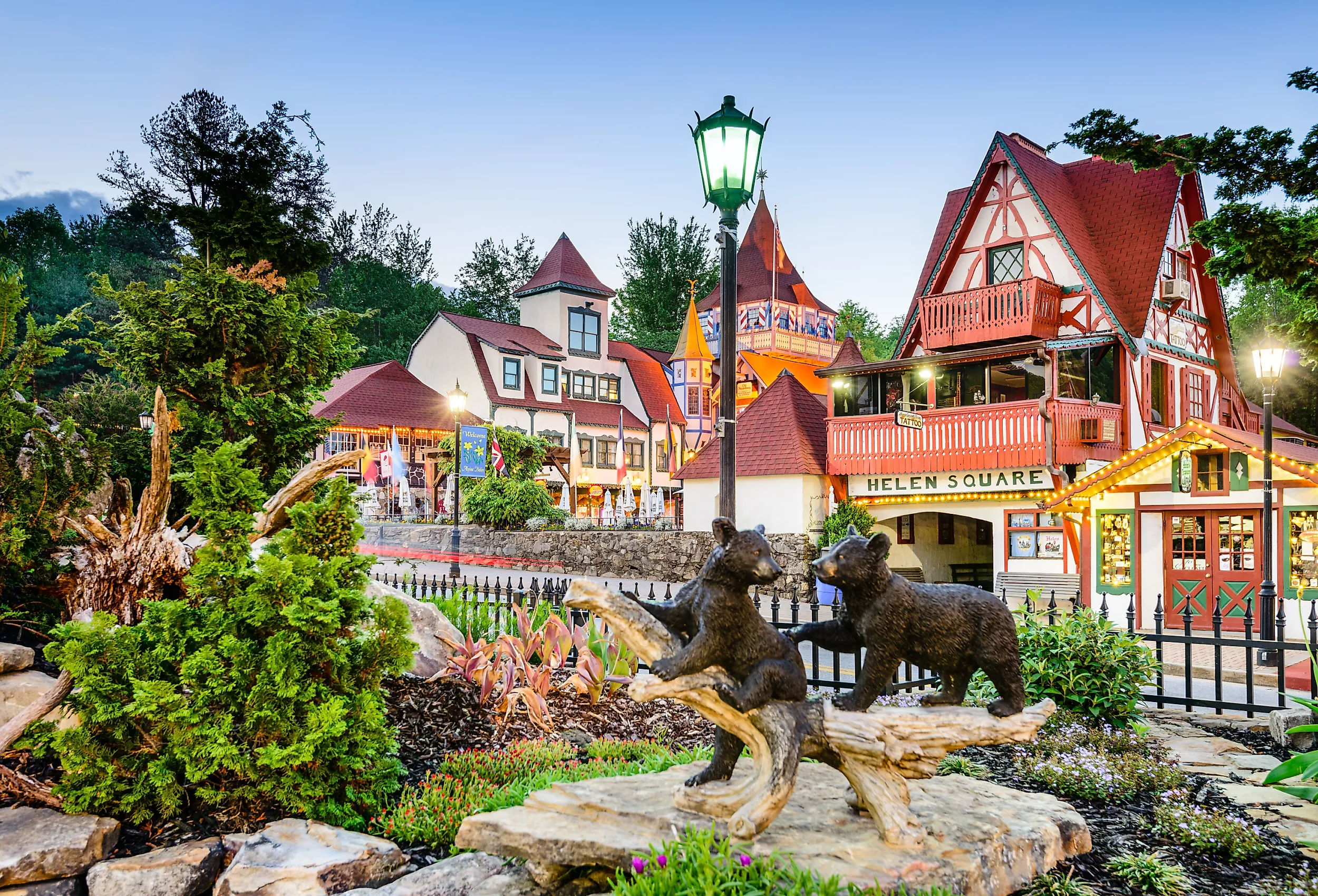 12 Coolest Small Towns in Georgia for a Summer Vacation
Georgia, the 8th most populated state in the US, rests in the southeast region of North America. The state contains famous landscapes and attractions like the Georgia Aquarium, Stone Mountain Park, Anna Ruby Falls, and many more. Many cities and small towns are known for their hospitality and attractions that offer a fun and exciting getaway for summer vacation or just a weekend away. However, there are some incredible small-town destinations that visitors should consider when spending their summer vacation in Georgia. These destinations hold a unique presence that allows visitors to enjoy their stay no matter their choice.
St. Simon's Island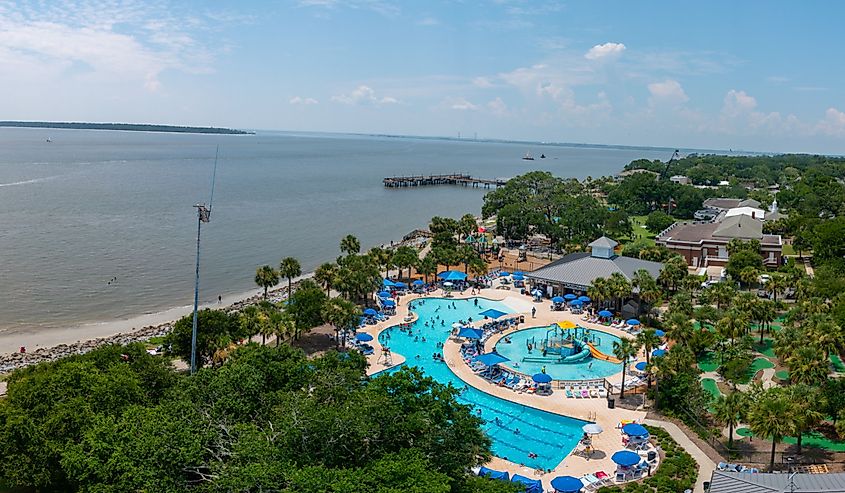 St. Simon's Island lies south of the Hampton River and is about the same size as Manhattan Island in New York. Once named "America's #1 Favorite Romantic Town" by Travel & Leisure magazine, St. Simons has a history dating back thousands of years. There are remnants of this history throughout the island in the form of middens and shell rings from the Guale Indians. This history only adds to the beauty of this large island, with visitors enjoying the island's three sandy beaches: Gould's Inlet, East Beach, and Massengale Beach. Visitors enjoy outdoor recreation and water parks at Neptune Park, guided trolley tours, and food and shopping destinations at local shops.
Jekyll Island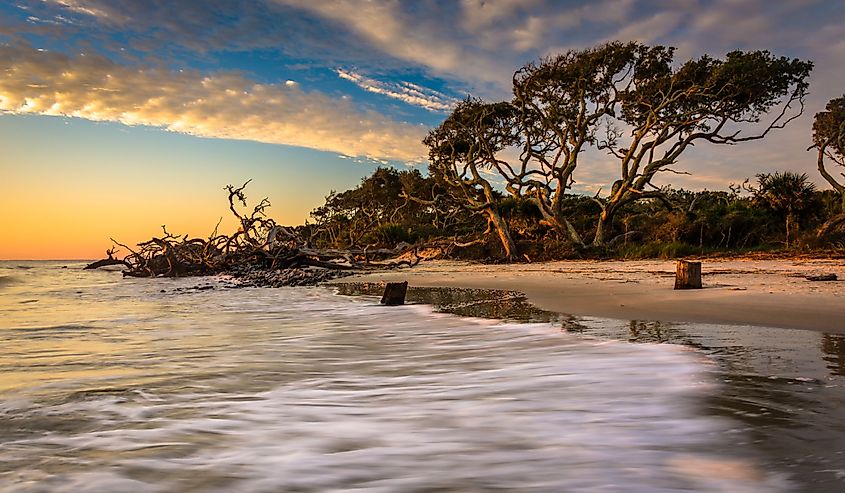 A barrier island between Jacksonville, Florida, and Savannah, Georgia, Jekyll Island has 10 miles of sandy beaches, a historic landmark district, and the Georgia Sea Turtle Center, the only facility of its kind. General James Oglethorpe named the island in honor of Sir Joseph Jekyll, a friend, and financier from England, in 1733. Once an exclusive hunting club in the late 1800s for families like the Rockefellers and Vanderbilts, the island became a state park that serves as a sanctuary for all who visit and explore. Visitors can bury their feet in the sand of multiple beaches, like Driftwood Beach, which offers gorgeous sunset views on the island.
Tybee Island
With a population of around 3,000 the small coastal town of Tybee Island is 18 miles from the historic city of Savannah, Georgia. This scenic town has been a famous vacation spot since the late 1800s and is renowned for historic sites and museums, sandy beaches, and the Tybee Island lighthouse, which is still operational today and open to tourism. The island is strategically positioned near the Savannah River that leads into the Atlantic Ocean, making for a scenic and fun summer vacation on the beach and in the sun. For instance, Tybee is 3 square miles filled with peaceful views and shorelines offering dolphin tourism, unique foods and restaurants, and historical monuments.
Rome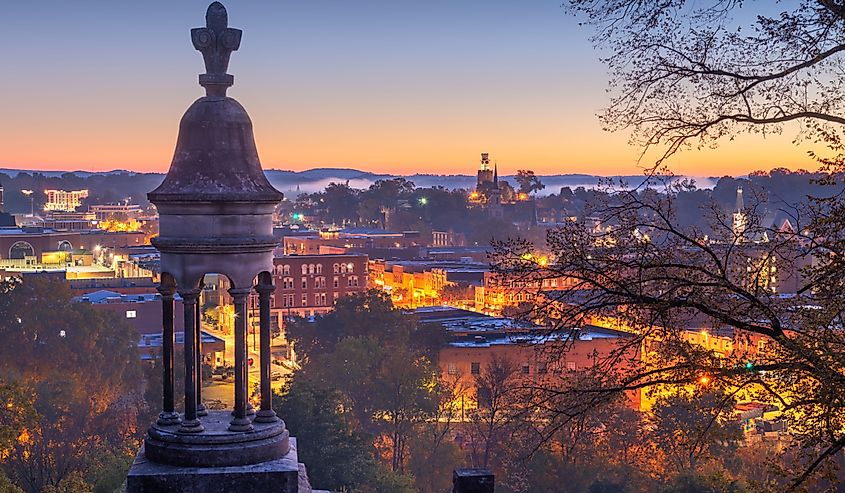 Founded in 1834 on seven hills, Rome, Georgia, has three rivers running between the town. The city soon developed into a booming force and continues to be home to the most extensive college campus in the world, Berry College. With the convergence of the three rivers: Etowah, Oostanaula, and Coosa, visitors can enjoy the rivers for boating, kayaking, fishing, and canoeing. They can enjoy a day of shopping and dining downtown or travel 15 miles to the small town of Cave Springs to enjoy the namesake limestone cave and the parks surrounding it. No matter where visitors spend their time, beauty and charm surround Rome to make for a fun vacation.
Dahlonega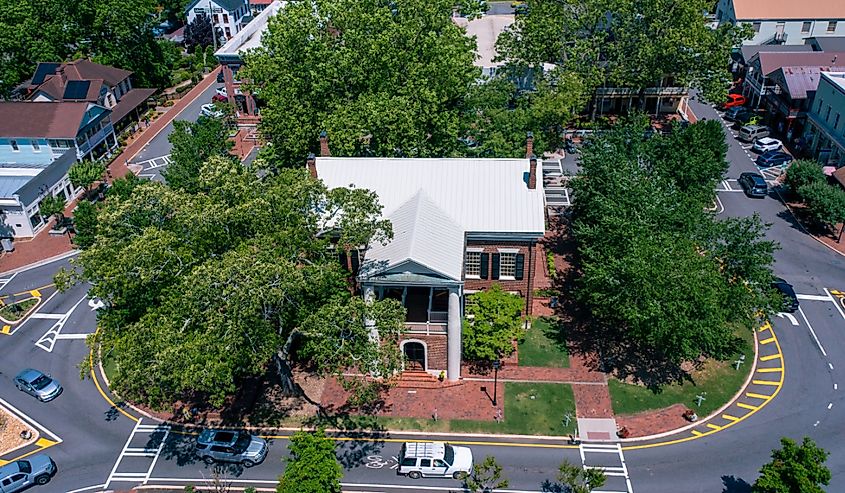 It is easy to get lost in the charm of Dahlonega, Georgia, and tourists do so every year they visit this tucked-away gem. Located in the foothills of the North Georgia mountains, Dahlonega is 65 miles north of Atlanta and was once home to the Cherokee Nation many years ago. Proudly known for being the location of America's first significant gold rush, Dahlonega is also home to some of the best wineries, vineyards, restaurants, and historic sites. Visitors can kick off a great summer vacation with a hike to Amicolola Falls, the tallest waterfall in Georgia, or go for an underground tour and pan for gold at the Consolidated Gold Mine. 
Helen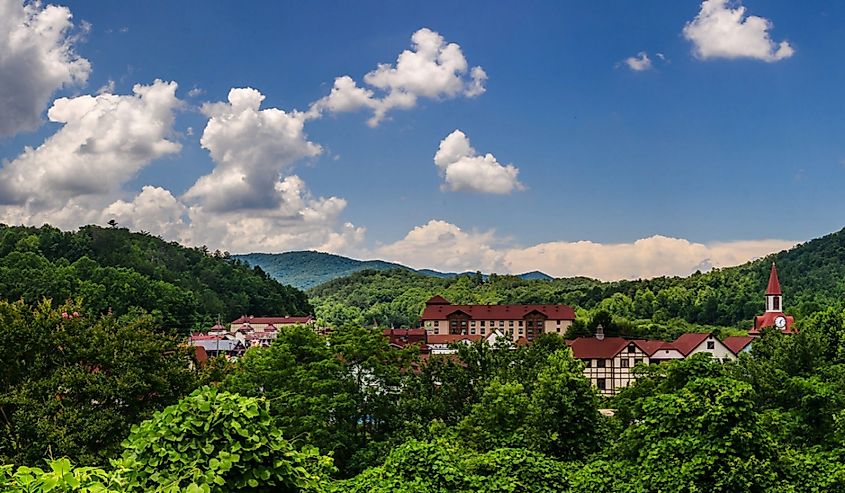 Like taking a trip to Germany, only in North America, Helen, Georgia, is a Bavarian-inspired village town in the Blue Ridge Mountains. Incorporated in 1913, Helen was once a logging town on the decline; however, it slowly reemerged as a Bavarian alpine town in 1968 that now provides tourists the chance to experience Germany in the Appalachians instead of the Alps. Helen has many recreational and cultural activities. Its annual Oktoberfest in the fall is a favorite tradition filled with festivities. However, for visitors looking to spend their summer vacation in Helen, the city also offers tubing, the Anna Ruby Falls, zip-lining, and Unicoi State Park, which offers trails for hiking and biking, swimming, and boating on Unicoi Lake.
Toccoa
Toccoa, Georgia, is the "Heart of Northeast Georgia," located about 90 miles from Atlanta and 50 miles from Athens. Founded in 1873 in the aftermath of the Civil War, the city lies in a rich agricultural area at the edge of the Chattahoochee National Forest. It possesses landmarks like Toccoa Falls, a 186-foot-high waterfall that brings in thousands of visitors a year, and Hartwell Lake, which offers recreational activities like fishing, swimming, and boating. This thriving city provides a beautiful green space in Paul Anderson Memorial Park with gorgeous waterfalls and mountain views that will not disappoint. Appreciate the serenity of waterfalls and mountains while shopping in the city's historic downtown.
Tallulah Falls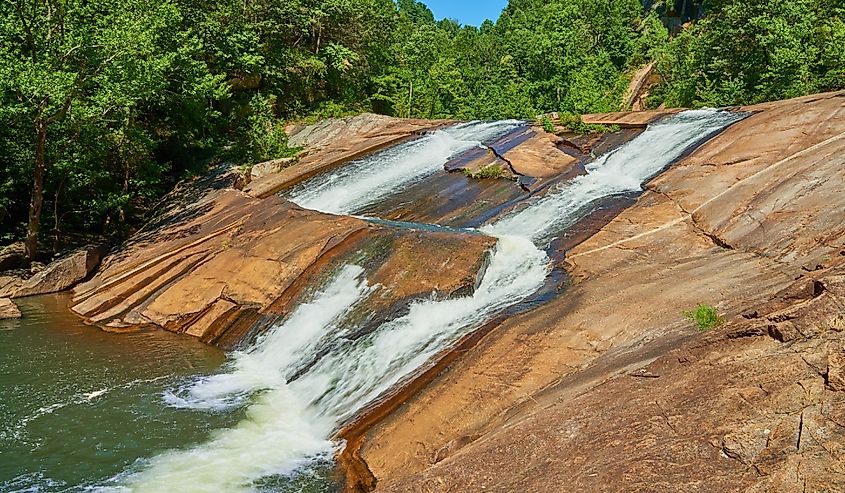 Named to acknowledge the six cascading waterfalls through Tallulah Gorge State Park, Tallulah Falls, Georgia, is about 90 miles northeast of Atlanta and once rivaled Niagra Falls in tourism. Tourists can bike along paved trails in Tallulah Gorge State Park, go whitewater kayaking, or sit and enjoy a day at the beach. Tallulah Falls offers all these things and more, with the opportunity to go bass fishing on Lake Yonah and Lake Tugalo. This city is a summer vacation dream for visitors who love outdoor adventures and nature while enjoying fun and exciting activities and supporting local shops and restaurants.
Milledgeville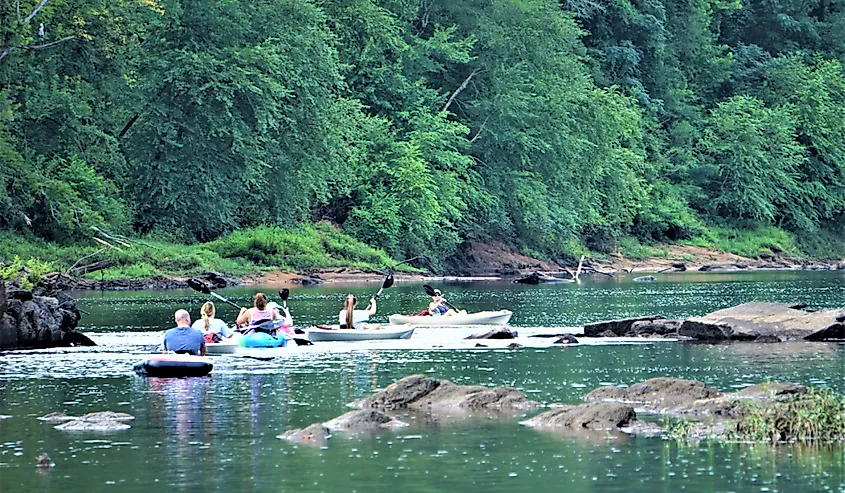 The city that once served as the capital of Georgia in the Civil War, Milledgeville, Georgia, founded in 1803, spreads along the Oconee River. Still a southern town, Milledgeville also holds the designation of a hip college town with fabulous eateries and shopping centers. Visitors can enjoy nature trails along the Oconee River Greenway and fishing along the TD Cheek Fishing Peer, enjoy waterside picnics or float on the river at Rocky Creek Park, or relax and spend the day enjoying local cuisine restaurants and margaritas downtown. No matter what visitors choose to do on a summer vacation in Milledgeville, they will surely enjoy all the city has to offer.
Pine Mountain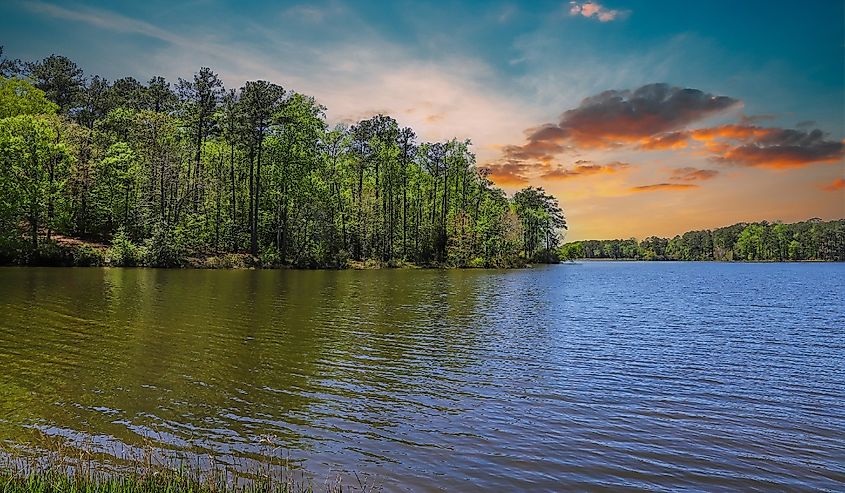 Pine Mountain, Georgia, known for Calloway Gardens, Pine Mountain Wild Animal Safari, and F.D. Roosevelt State Park, has plenty of quaint shops and southern charm and hospitality. Pine Mountain was initially called Chipley; however, with the emergence of Calloway Gardens, it gained its current name. Visitors choosing this destination for summer vacation can explore and enjoy Calloway Gardens and Resort's beautiful lakes, gardens, and golfing. The city contains Georgia's largest state park, FD Roosevelt State Park, where visitors can hike the Pine Mountain Trail, fish, camp, and explore serene waterfalls. There is also a wild animal safari that visitors can drive through and explore animals like zebras, rhinos, giraffes, camels, and much more. 
Covington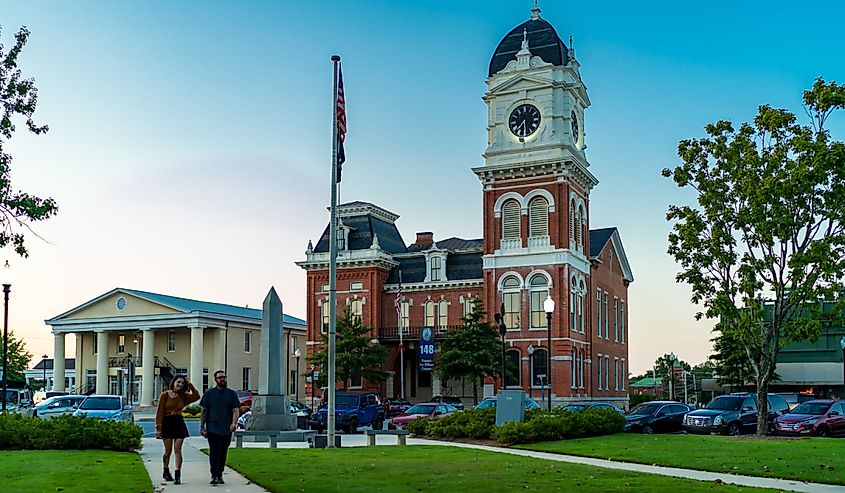 Slowly becoming the #1 filming location in Georgia with productions like The Vampire Diaries, Covington is 45 minutes southeast of Atlanta. Named after US Congressman Leonard Covington, the small settlement incorporated in 1821 officially became a city in 1854. Covington offers a serene and relaxing outdoor experience, with visitors enjoying The Cornish Creek Reservoir/Lake Varner for fishing, picnics, and nature watching. However, the presence of Hollywood has illuminated the small city's great attractions even more. Visitors can enjoy southern comfort food, specialized film tours with river views, visit the Mystic Grill, take part in a ghost tour, or enjoy a relaxing walk on the Eastside Trail. 
Blue Ridge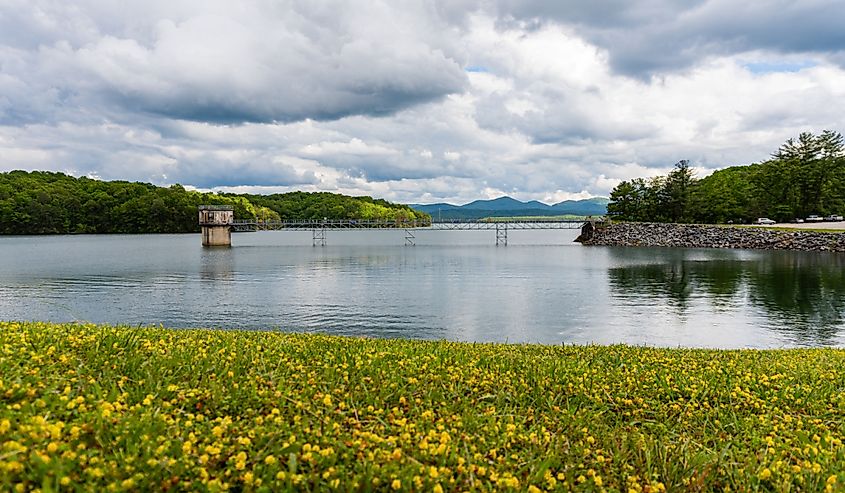 Located near the Tennessee-North Carolina line, Blue Ridge, Georgia, founded by Col. Mike McKinney in 1886, sits in the divide between the Tennessee River watershed to the north and the Alabama River to the south. Blue Ridge allows visitors to explore art, local museums, and nature trails. Visitors can hop on the Blue Ridge Scenic Railway along the Toccoa River with beautiful scenery throughout the ride, hike along the Appalachian Trail, go apple picking, or go tubing and rafting. No matter the attraction, visitors will leave this serene summer vacation more relaxed than when they arrived.
The state of Georgia is more than its big cities and prominent attractions. Traveling outside the popular towns can open doors to some serene sandy beaches, hiking trails, and adventurous shopping and dining opportunities. The charm of the south offers visitors exhilarating tours and beachside sunsets that will give a new meaning to relaxing summer vacations. These adventures range from free to relatively low prices, making these towns' unique charm all the more popular.