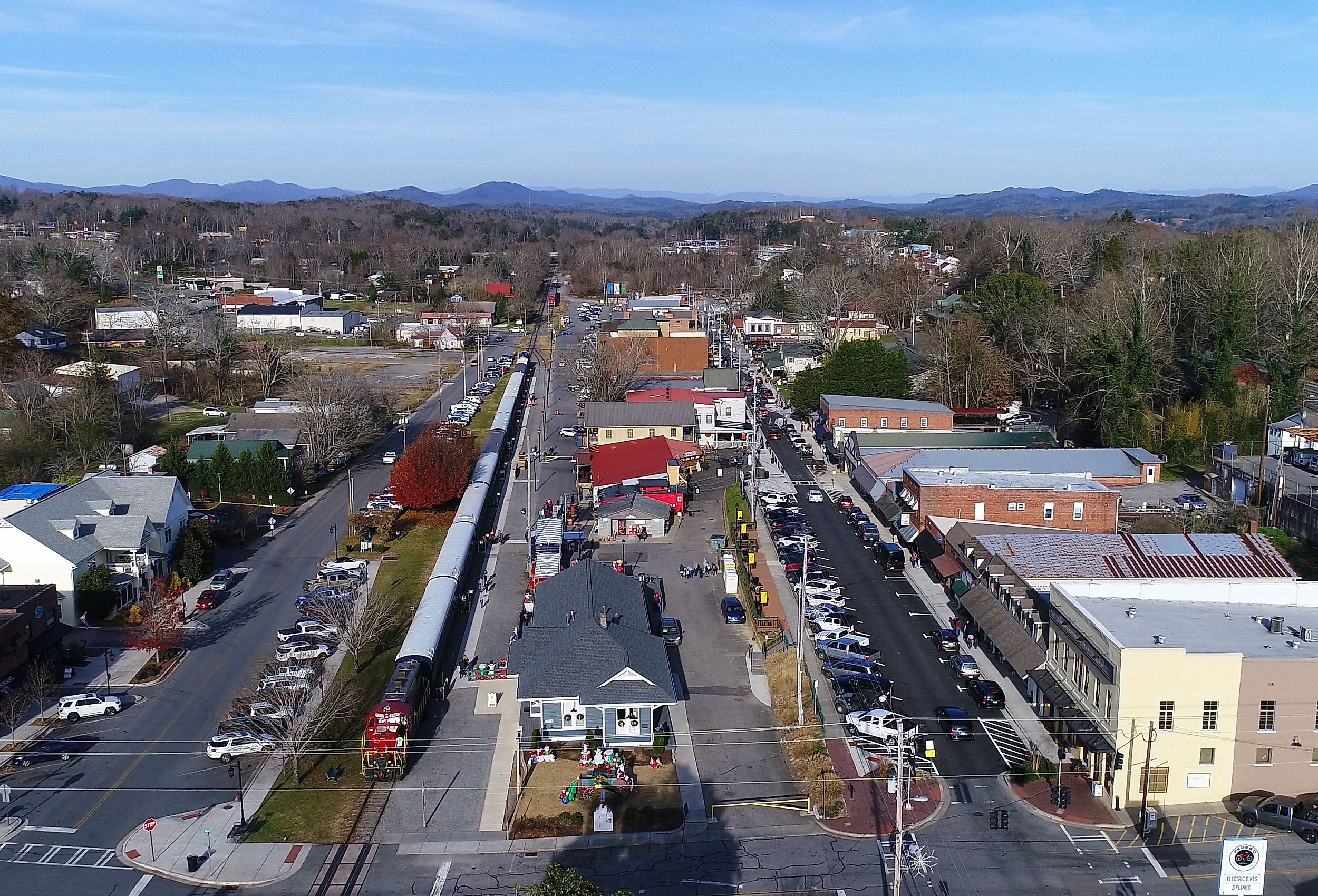 6 Most Underrated Towns in Georgia
Famous for its welcoming Southern hospitality, laid-back atmosphere, and delicious peach industry, Georgia is a lovely state that anyone can enjoy. With major urban centers such as the capital, Atlanta, and a rich history linked to influential people such as Martin Luther King Jr., the state is home to a plethora of lovely museums and activities. Moreover, if you want to get away and enjoy the tranquility of the state, there are endless expanses of natural land including Stone Mountain, which is one of the most famous tourist spots in the region. While these are popular sites, Georgia is also home to many underrated and hidden gems and towns that many people tend to miss.
Darien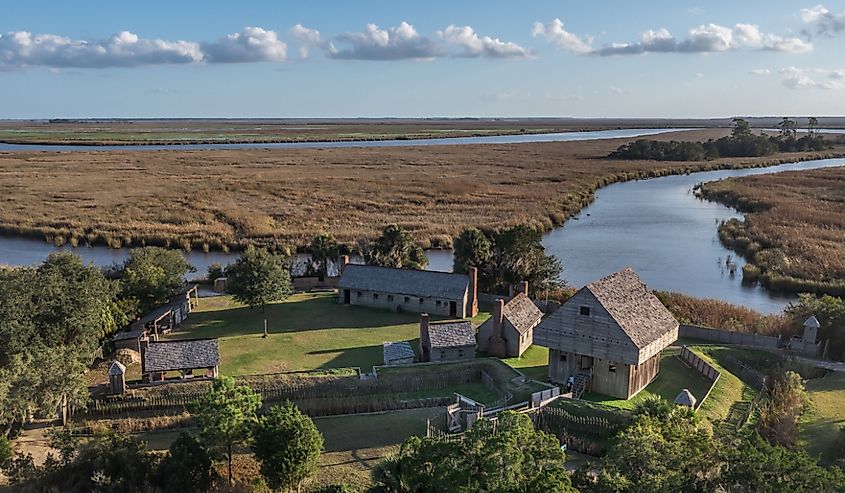 Nestled on the eastern coast of Georgia along the Altamaha River, Darien is a small city and the county seat of McIntosh County. If you want to experience a relaxing climate and beautiful sights while still having a tinge of urban life, Darien is the place to go. Known for its natural beauty coupled with a rich history that dates back to the 1700s when it was the site of the British Fort King George. Darien is also the second oldest planned city in Georgia, founded nearly three centuries ago in 1736! As of today, the city still has many keepsakes from this time ranging from historical markers to historical buildings which survived the American Civil War.
Today, Darien is home to a welcoming population of 1,460 people and a load of enjoyable activities. You can spend the day along the coast for a boat tour, swim in the ocean, or even have a deep-sea fishing experience. In addition, the nearby regions are riddled with beautiful islands that are home to hundreds of species of fish, birds, and other animals perfect for a wildlife viewing experience. With a total area of 24 square miles, there is also plenty to do in the city itself. Notably, Darien is a great place for a relaxing retreat and has some amazing seafood restaurants such as B&J's Steaks & Seafood as well as game hunting retreats. To enjoy the natural beauty of Georgia along with its history, this is the place to be!
Tifton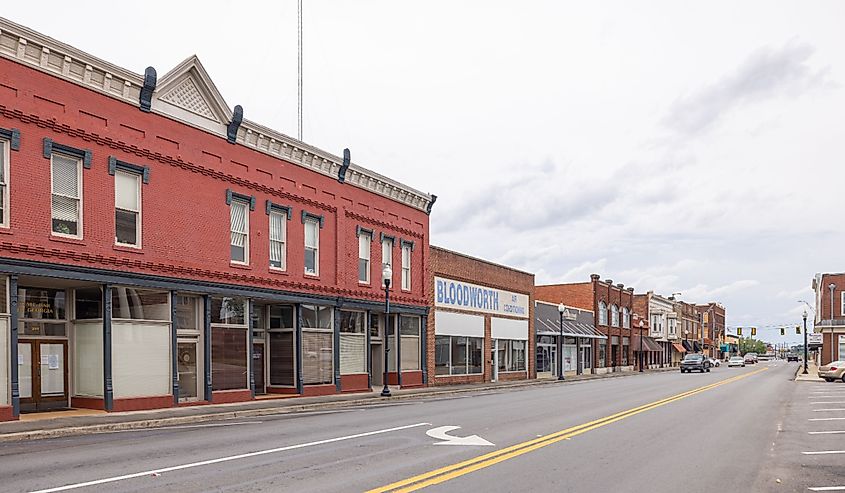 Easily accessible via the I-75 and many other major highways, Tifton is a great city to check out in Tift County, Georgia. Known for its unique cultural chic and charm, this city is home to a healthy population of 17,000 people. There are numerous museums, historic sites, art galleries, and recreational opportunities spread throughout Tifton, especially in the Tifton Commercial Historic District. This 35-acre area district alone, listed on the National Register of Historic Places, is home to more than 50 buildings of historic and artistic value. Some of these include the former Bank of Tifton, built in 1917 and featuring impressive neoclassical architecture; the former Union Station, built in 1916 and designed in the low Prairie style; and even Tifton City Hall, influenced by the Georgian Revival style.
Moving away from the past, Tifton has many enjoyable opportunities perfect for a weekend trip. Notably, if you are a fitness enthusiast, the city has many sporting facilities which can help you get that holiday workout in! For a more relaxing experience, check out the Museum of Agriculture which houses many farm animals that visitors can interact and play with. No matter what you spend your time doing, be sure to end your day visiting one of the lovely bakeries filled with yummy treats! Although, while it has a peaceful feel, Tifton also has a significant crime rate, so be sure to plan out your stay accordingly. 
Blue Ridge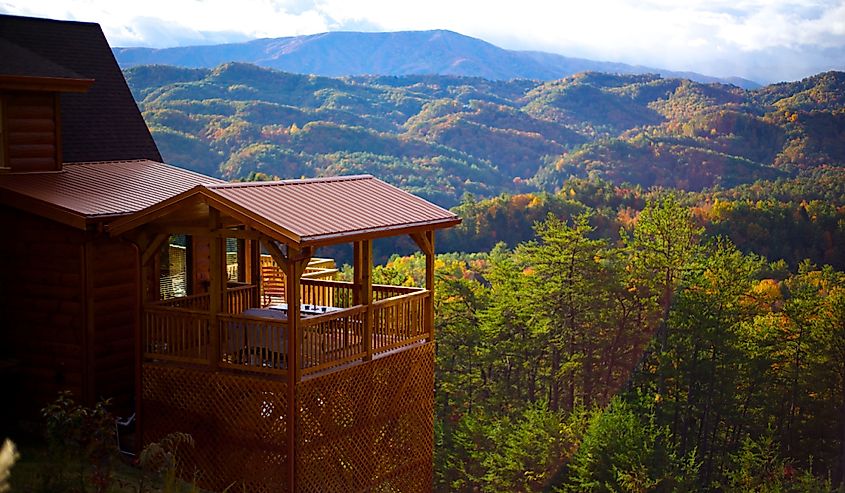 If you want to delve into the natural beauty of Georgia, Blue Ridge is the perfect town to visit. The small, 2.7-square-mile town is in Fannin County at the northern end of the state, surrounded by the scenic Chattahoochee-Oconee National Forests. With more than 850,000 acres of protected land, this national forest offers an endless array of natural beauty. With a wide range of protected animal species such as American black bears, shrews, coyotes, etc. it is a great place for wildlife viewing as well as fishing, camping, and everything you can desire from a wilderness experience. Apart from this, Chattahoochee-Oconee National Forests are also home to some of the best hiking trails in the state with easy options such as "DeSoto Falls" which goes through lovely waterfalls, or more difficult trails like "Yonah Mountain" which takes you through 1,500 feet elevation gain! With this and much more to offer such as lakes, rivers, wildlife, and mountains, this is any nature lovers retreat.
However, if you ever want to get back to a hotel and relax, rest assured that Blue Ridge has you covered. Home to 1,200 people, while the town may not be large, it is an excellent tourist spot and thus, has a great range of lodges and resorts such as the Hampton Inn Blue Ridge. While in the area, be sure to check out the lovely cafes and restaurants such as Das Kaffee Haus and The Sweet Shoppe, where you can try the award-winning pretzel bark!
Dahlonega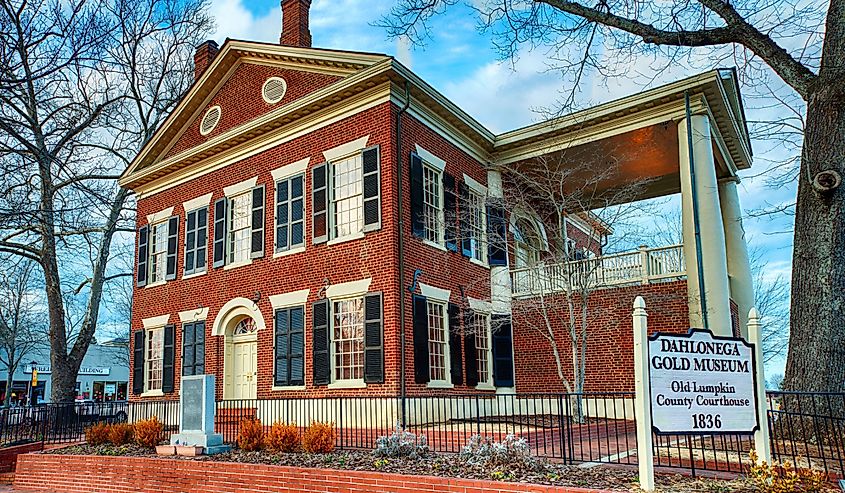 Playing a major role in the Georgia Gold Rush, Dahlonega is a city known for the yellow metal. This is because it was the site of America's first major gold rush in the early 1800s which played a major role in the development of the city. Specifically, for a period of almost 30 years, Dahlonega was full of gold and gold miners, which is why the city even received its own mint from the US Treasury. Even today, you can go down to the nearby Tesnatee River and spend your day gold panning recreationally! However, while the gold rush may have died down, Dahlonega is still a popular city with a lot to enjoy for anyone visiting Georgia.
Home to more than 7,500 people and the county seat of Lumpkin County in Northern Georgia, it is often referred to as "the Heart of Georgia Wine Country." This is because while the city itself may have an area of less than nine square miles it is home to a plethora of high-quality vineyards as well as five licensed vineries. For the best vinery views and wine-tasting tours, be sure to check out the nearby European-style Wolf Mountain Vineyards & Winery. So, if you are a wine connoisseur, this is the Georgian city for you to visit. Moreover, after enjoying some delicious wine, you can spend the rest of your day checking out Dahlonega Square, which has many places to eat, shop, and spend a relaxing day out!
St. Marys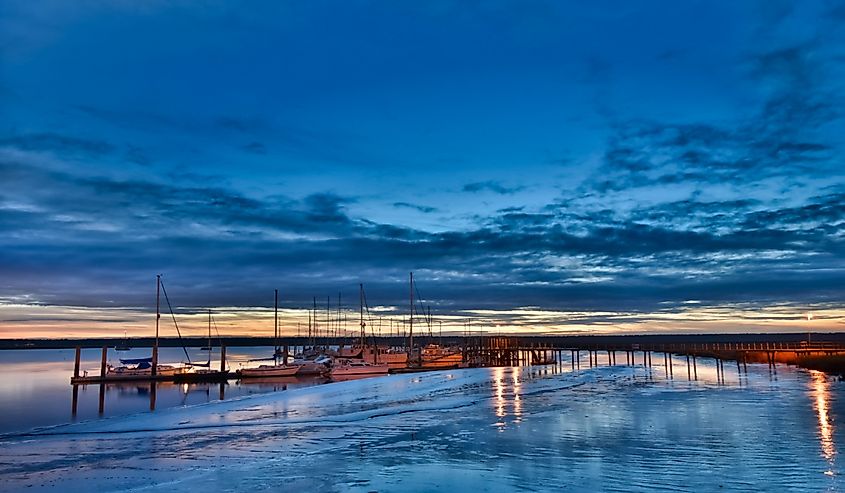 Located in Camden County on the Southeastern coast of Georgia, St Marys is a city that takes full advantage of the state's abundant coastline. With an area of 25 square miles out of which more than two square miles consist of water and coastal area, this is the place to be for some peaceful waterside fun. Most prominently, the city is also known as the gateway to the Cumberland Island National Seashore, which is one of the prime attractions here. Accessible with a ferry ride via St. Mary's River, Cumberland Island is a 36,000-acre island, for which the majority is designated as a national seashore and protected as a wilderness area. This place is home to a diverse array of flora and fauna such as sea turtles, armadillos, alligators, and much more, which makes for a great day for wildlife watching, or many other recreational activities. Along with this, being the "gateway" to the shore, St. Mary's is home to the visitor center and museum, which showcase exhibits on the region's history, as well as details on the growth of coastal Georgia. 
Once you get on the ferry journey back to the town, you are still in for a load of enjoyable things to do. This comes in the mix of historical museums, beautiful hiking trails, and boat tours around the long coast. For example, check out the St. Mary's Railroad Museum which displays model trains and railroad exhibits from Georgia's rich transportation past. On the other hand, you can spend your day in downtown St. Marys munching on some delicious seafood at St. Marys Seafood, which is a local delight! Also, with a large population of more than 18,000, St. Marys is a friendly place, and the locals host many events such as the Rock Shrimp Festival which are a treat to take part in.
Tallulah Falls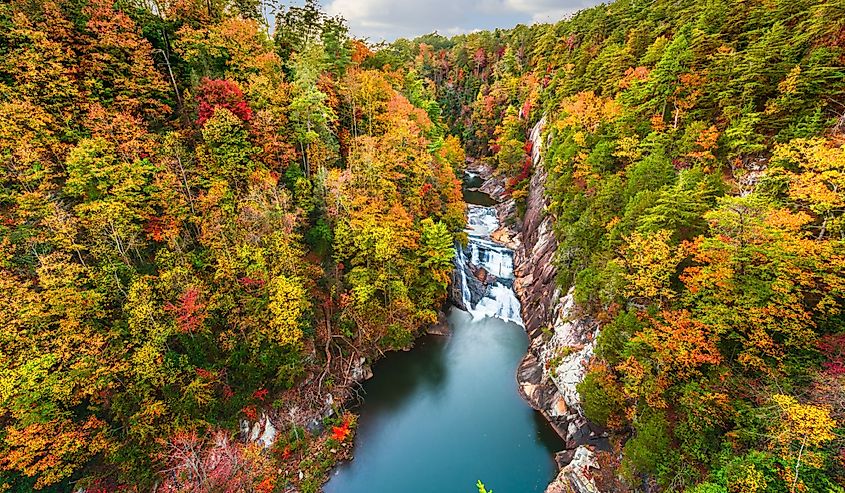 While it may be at the end of this list, Tallulah Falls is definitely first when it comes to natural beauty. This small town of 200 people in Habersham and Rabun counties is near the Tallulah River, and testament to its name has some of the most beautiful waterfalls in the state. Nestled within the 1000-foot Tallulah Gorge, carved over many millennia by the Tallulah River, is a collection of six cascading waterfalls. Taken together, this is one of the most unique natural features in the region and was once a tourist destination rivaling the world-famous Niagra Falls. While it may have lost its previous acclaim, it is still just as alluring, making Tallulah Falls the perfect underrated town in Georgia for any nature lover.
Moving further into the town and you will find yourself in a hospitable and welcoming community with a rich history. Specifically, thanks to its beauty, Tallulah Falls is a famous destination for travelers since the 18th century and was also connected to Cornelia, Georgia, and Franklin, North Carolina in 1882 via a 58-mile-long railway line. Thanks to this early tourism development, you can find hotels, historical sites, and a plethora of stores in the town. So, you can spend your vacation days taking in the beauty of nature and nights relaxing with the locals in the quaint town cottages!
With these and many other amazing towns you can visit in Georgia, the state truly has something for everyone to enjoy. Whether you want to spend the day relaxing within a natural park or learning about the historic Georgia Gold Rush, there is a town that will match your requirements. So, be sure to plan out your next trip to Georgia well and include these underrated towns to get the most out of the wonderful state!