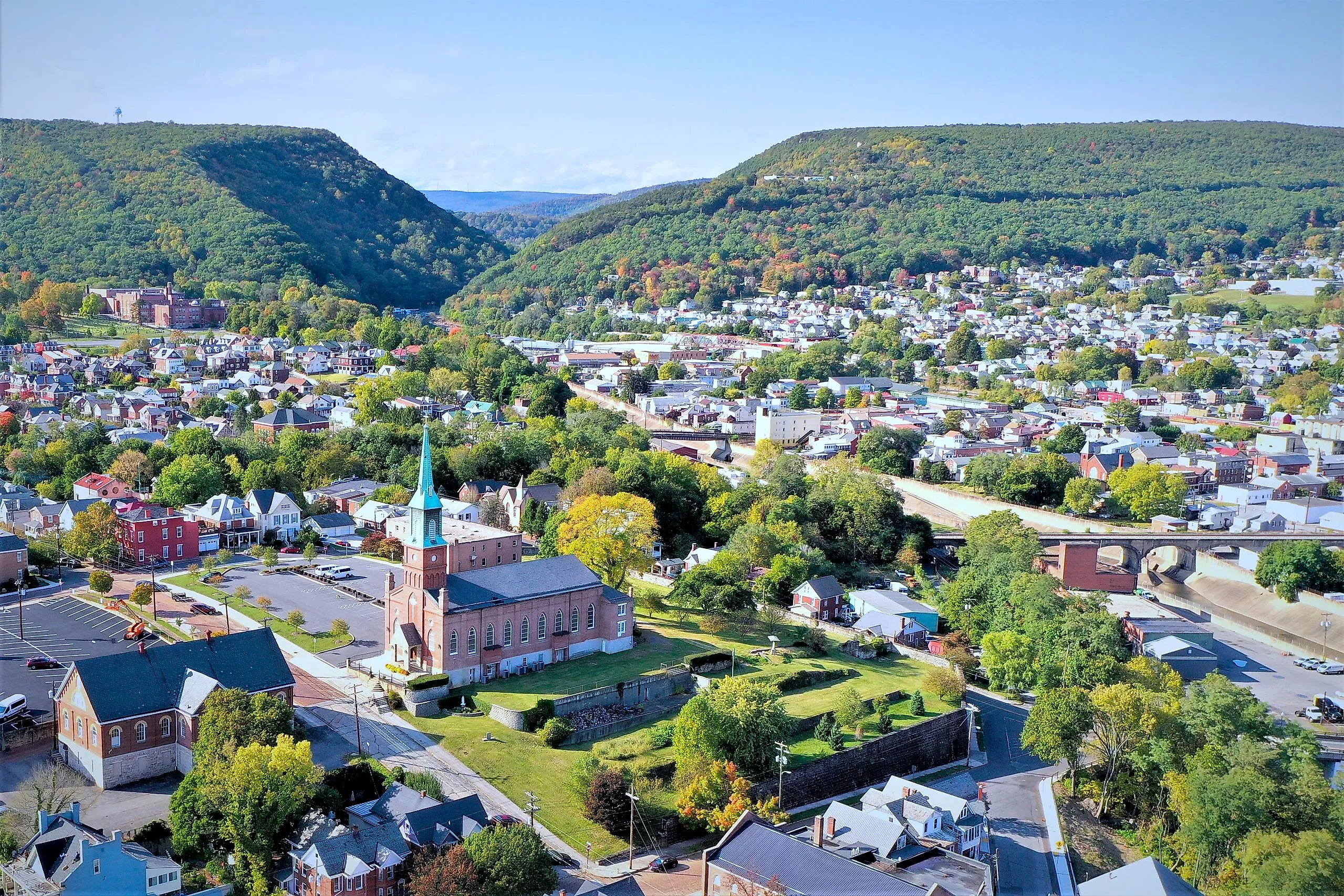 11 Oldest Founded Towns To Visit In Maryland
Maryland is a naturally gifted and scenically inspiring historical state, home to many famous figures throughout the years and the birthplace of a number of US presidents. From the Chesapeake Bay coastline to many rivers, you can have a refreshing getaway while discovering fascinating heritage. Immerse yourself in the retro feel of these towns without crowds, distinct local culture, and modern amenities to diversify your ventures through the past with history for every taste. Before the last half millennium, when these towns were nearing their conception, Maryland was home to aboriginal tribes, with the outdoors as their oyster. Witness how nature has marvelously weaved itself into some awe-inspiring styles of architecture like Victorian, Gothic, and colonial.
Berlin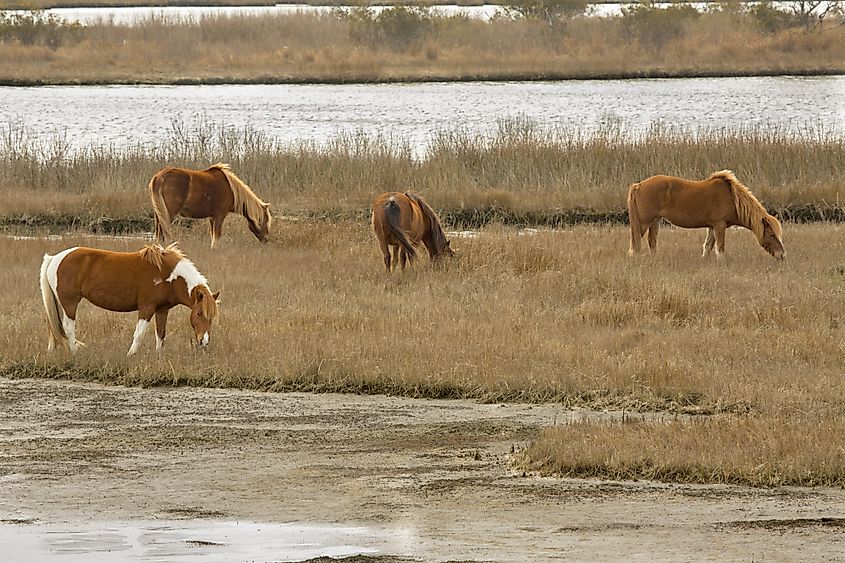 Berlin is a scenically old town, once a stop along the way to Ocean City, that remains a wonderful rest point for tourists to see cultural vestiges along the tree-lined streets. Immerse yourself in the retro atmosphere with the general store featuring old-fashioned trinkets among other nostalgia-inducing small businesses. Join a regular event throughout the year celebrating local heritage, or visit for a truly magical Christmastime in Berlin.
The Rayne's Reef Soda Fountain & Grill from 1901, after a java jolt from "On What Grounds?" coffee shop, is a great way to start a day full of explorations. It is easy to reminisce about 19th-century life here in the hometown of Stephen Decatur, a naval hero. The cute Eastern Shore takes pride in its 47 National Historic Register structures, like the Federal and Victorian architecture. Stop by Greyhound bookstore for independent titles and boho home decor at Eastern Woodland Home, or shop for antiques at Outten's Delights.
Boonsboro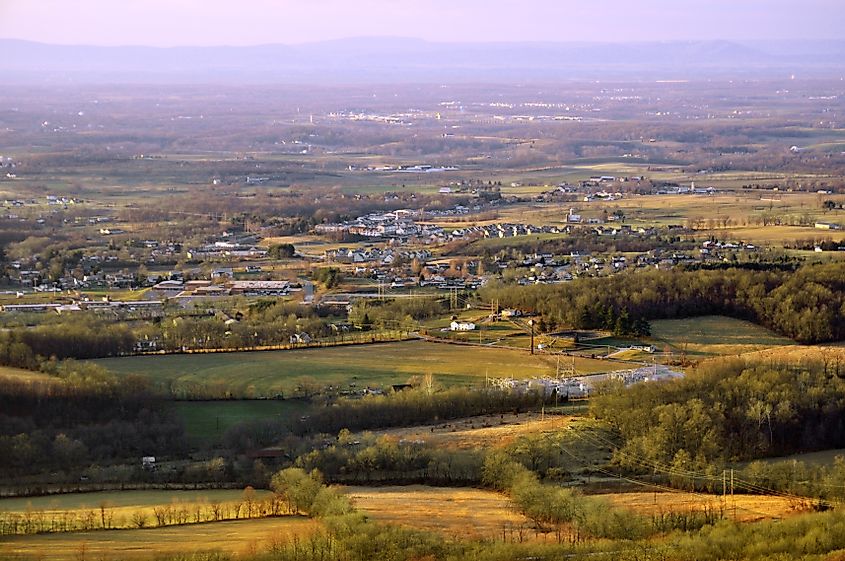 Boonsboro, founded in 1792 by Daniel Boone's cousins, is one of the state's oldest towns. Find abounding historic treasures to peruse today from its vibrantly diverse past. Start with the Civil War Museum and catch a common Civil War reenactment around downtown, featuring authentic costumes and fascinating performances. Enjoy a scenic stroll through heritage sights blending in with nature at the momentous Washington Monument State Park on top of South Mountain. The landmark 40-foot-tall stone tower is the US' first monument to George Washington, erected there in 1827 by the locals.
Find the adjacent South Mountain State Battlefield from a Civil War battle in Maryland, and seek adventure along a stretch of the Appalachian Trail through the park. The cozy town awaits you with magnificent architecture to stroll amid sights from colonial times mixed in with modern delights. Refuel on a cupcake over black and white at Stone Werks Coffee + Sweets, and check out Turn the Page Bookstore, which has many of Nora Roberts's novels. She was born in Boonsboro. There is also the friendly Cronise Marketplace, dating from 1928, with always fresh harvest for sale and tastings.
Cambridge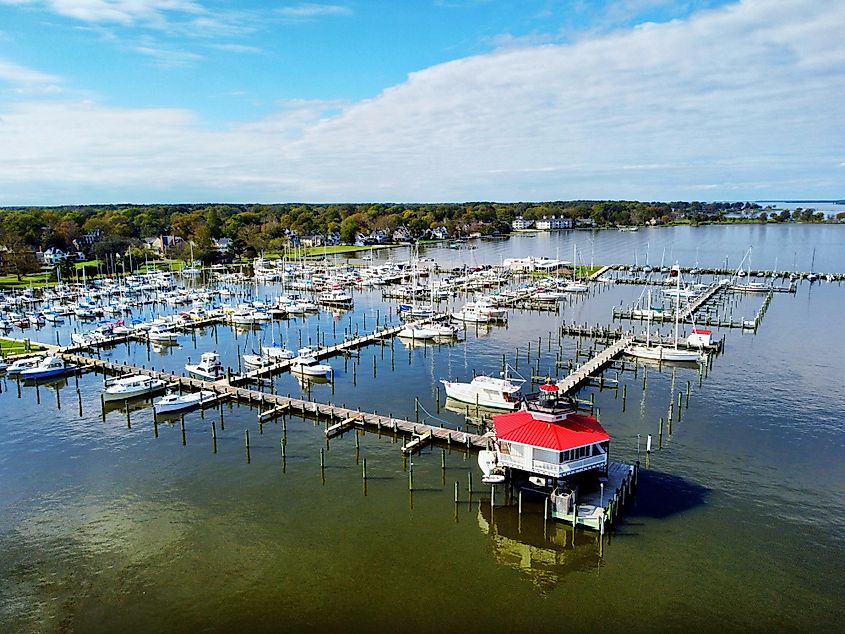 The historic maritime town of Cambridge, in the south of the state, was founded in 1684 along the Choptank River. Today, its wonderfully preserved architecture along the streets leads you to the refreshing banks for recreation along the water. The history and nature make Cambridge an exciting place to visit. Take a stroll through High Street's 18th and 19th-century homes as well as a stunning Gothic church from the first days of Cambridge's founding.
Visit the centuries-old windmill and take a museum stroll to learn about life and notable past events. The small town of under 15,000 is among the oldest in the state, with a cute downtown area to shop and eat with nostalgic vibes. Choose from the many inviting Victorian bed and breakfasts and head for a stroll along the river with a picnic, like nature lovers on a city respite have done for hundreds of years before you.
Catonsville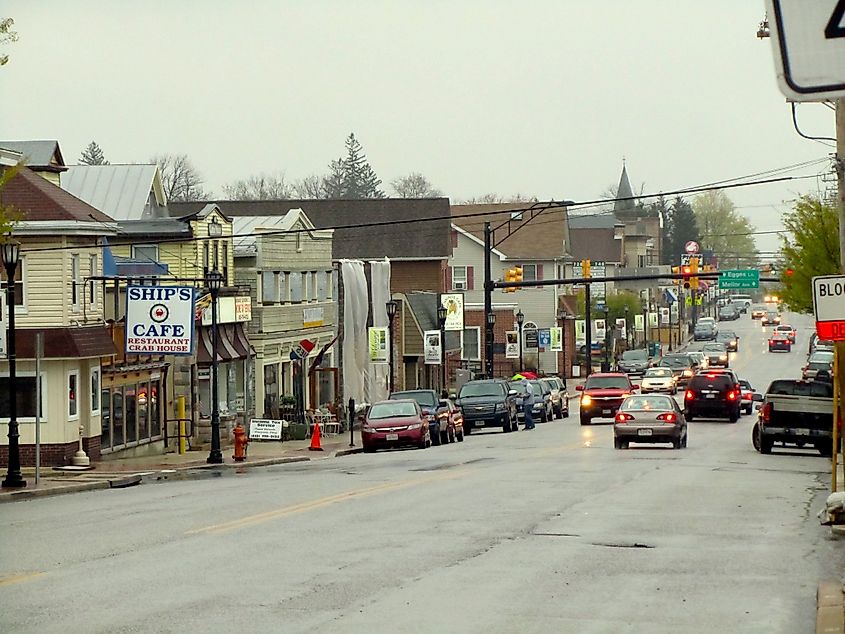 This large town of around 43,000 people has a musical past. Richard Caton built Catonsville on his father-in-law's land, who was the last living signer of the Declaration of Independence. The area was home to the native Piscataway tribes when European colonists found the locale between the Potomac River and the Chesapeake Bay to their liking. Despite suffering from the early diseases brought by the colonists, the two groups had fine relations until Catholic missionaries' practices stopped in the mid-1600s. The tribes were driven out of their villages, and some became slaves, while others sought refuge up north with the Iroquois.
The town thrived as a pitstop for travelers and transitioned into one of the country's first commuter suburbs, connected by horse-drawn carriages and later a streetcar. Catonsville is also a popular getaway for students from the University of Maryland. Visit the Benjamin Banneker Historical Park and Museum, named after an African American scientist, mathematician, and astronomer with connections to Thomas Jefferson, the B&O Railroad Museum, and the Lurman Woodland Theater for an evening play. The 16,000-acre Patapsco Valley State Park is a wonderful place for a stroll along the Patapsco River, camping, and wildlife sightings. Enjoy more nature along the Piscataway Trail on the outskirts.
Chesapeake Beach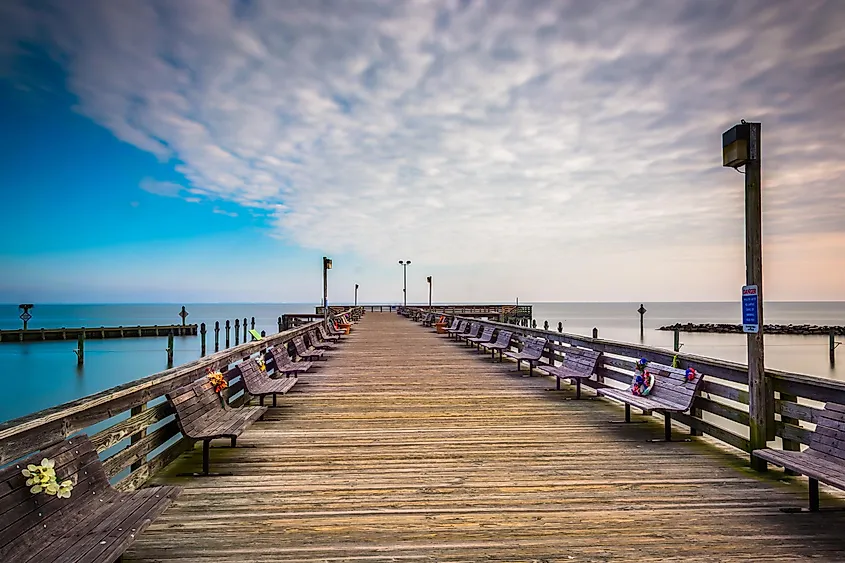 This old town of 6,000, dating back to 1886, is wonderful for a visit today, with historic sights under a beachy vibe and the Herrington Harbour just north, voted the nation's best marina by Marina Dock Age magazine. The resort community, established as the last stop along its namesake railroad, a shortline railroad from Washington, DC, was a gambling destination. The small-town environment attracted a string of Baltimore visitors via steamer ships and trains from Washington. With many slot machines in the early 20th century, Chesapeake Beach was part of southern Maryland's "Little Nevada," with a weekend population exceeding 10,000 during the 1920s.
The economic depression on top of a horrible hotel fire saw the railroad closure, while the construction of the Bay Bridge to the state's Eastern Shore of Maryland in the 1950s stole the last of the summer's crowd to vacation in Ocean City, Maryland. Check out the Nationally Registered Historic Place of the old railroad station with a museum depicting life from the past in photographs, along with an old passenger car from 1939. Dangle your feet from the pier, throwing glances back at the new condominiums along Chesapeake Beach and modern attractions. Find a recreational water park with slides, and a resort spa hotel, and enjoy seafood at the restaurant over the bay.
Cumberland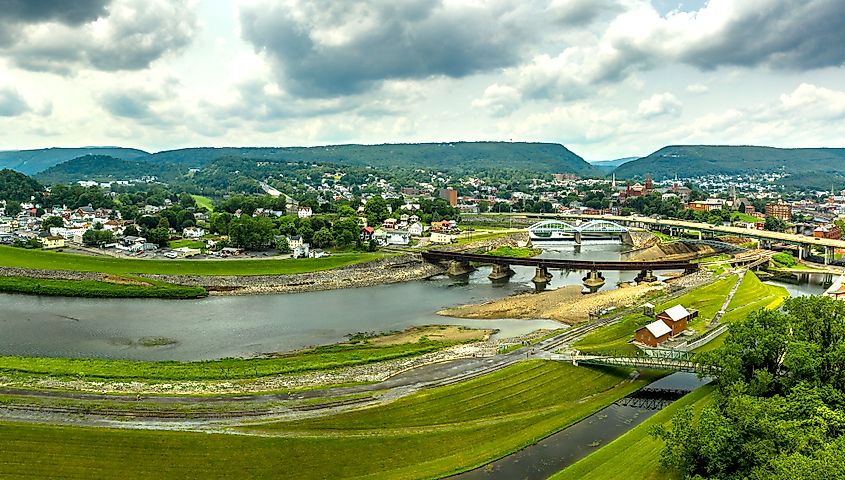 Cumberland was founded nestled in the mountains in 1787, with plentiful vintage vestiges reminiscent of that time. Take a stroll through unique architecture, each distinct, and visit the Embassy Theatre for an evening in retro Hollywood. The Western Maryland Scenic Railroad starts in town for a ride through nature and the historical highlights of Appalachia via a steam-engine train. With your head still wrapped in history, head for modern-day treasures through downtown's arts and entertainment district.
Stop for a caffeine jolt from Cafe Mark or Basecamp Coffee Company alongside friendly locals, and venture to Cycles & Things, a favorite gear store to hit, before taking a C&O Canal Towpath ride. Get your National Parks passport stamped at the C&O Canal National Historic Park and gawk at George Washington's headquarters in a log cabin, the military command post from his "General" days in 1794. Visit the museum inside Gordon-Roberts House, which was once Josiah Gordon's mansion as the baron of the C&O Railroad.
Havre de Grace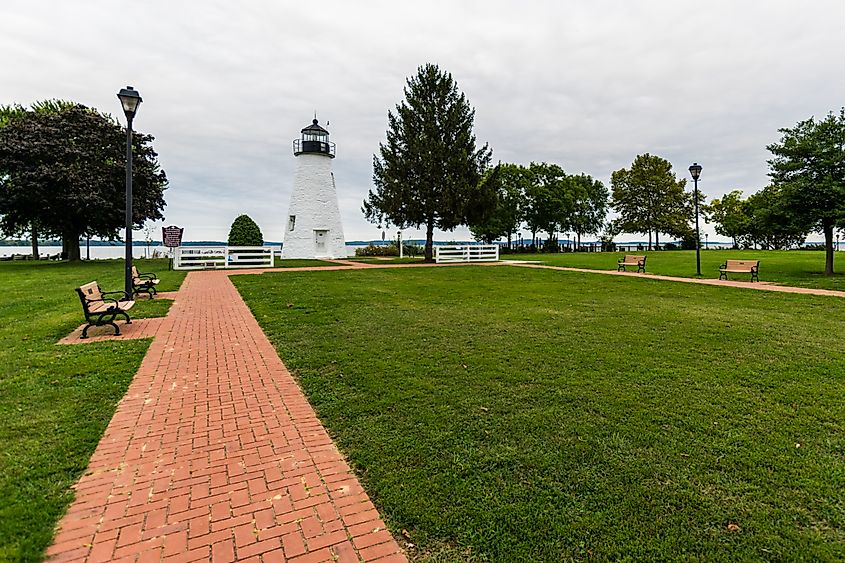 Home to around 15,000 people, the small waterfront town on the Chesapeake Bay is among the most scenic and historic in the state. Take a trip back to its maritime roots along the Concord Point walking pier to the Decoy Museum. Havre de Grace is the "Decoy Capital of the World" with waterfowling and decoy-making traditions, while the 1827 Concord Point Lighthouse is the bay's oldest with public access.
This town in western Maryland offers easy access for daytrippers to enjoy cultural sights along Market Street and take a joyous three-mile historic district loop along the Lafayette Trail with "fleur de lis" trail markers. Stop by Bomboy's Homemade Ice Cream for its popular blueberry cheesecake flavor, and peruse Seneca Cannery Antiques for vintage decoys and many other antique stores along St. John and Washington streets.
Leonardtown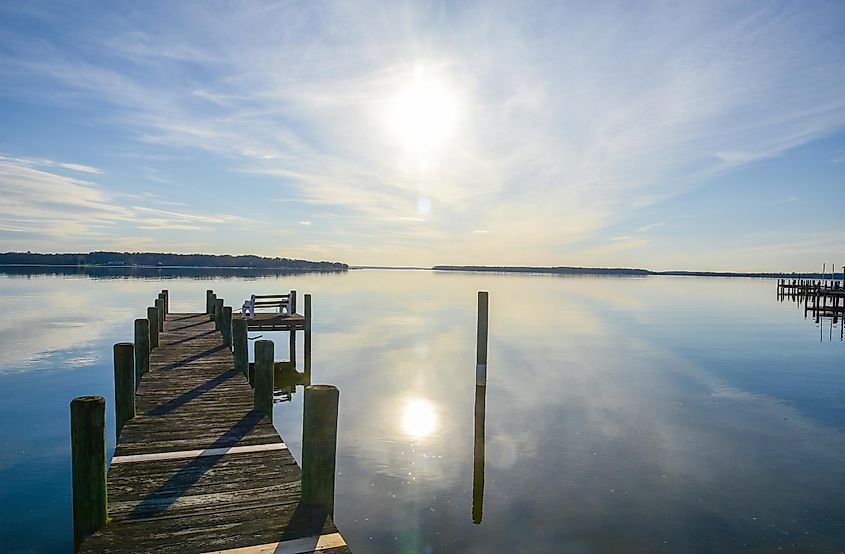 Visit Leonardtown for the best state history lesson over some wine, and bring tons of knowledge and affordable vintages back home. The prime town and county seat among the waterways of Southern Maryland draws a non-stop string of tourists for its charming history, nature, and drinks. Get to know the town over one at Port of Leonardtown Winery, Generations Vineyard, or Brüdergarten for crowd-pleasing craft brews. Take a short boat ride to the county's jewel, St. Francis Xavier Church on the Newtowne Neck peninsula, the oldest dating to the original thirteen colonies.
The historic Shepard's Old Field Market is wonderful for some cultural immersion, while the Breton Bay water trail introduces you to the wonderful bayfront nature on a stroll through marshes or a paddle along in a kayak for the active. Visit the Old Jail Museum adjacent to the visitor center, with once-packed jail cells overseen by the county's oldest sheriff's office. The Georgian-style Tudor Hall, home of Francis Scott Key's uncle, houses the St. Mary's County Historical Society, with the famous Moll Dyer Rock and tragic tale behind its name.
St. Mary's City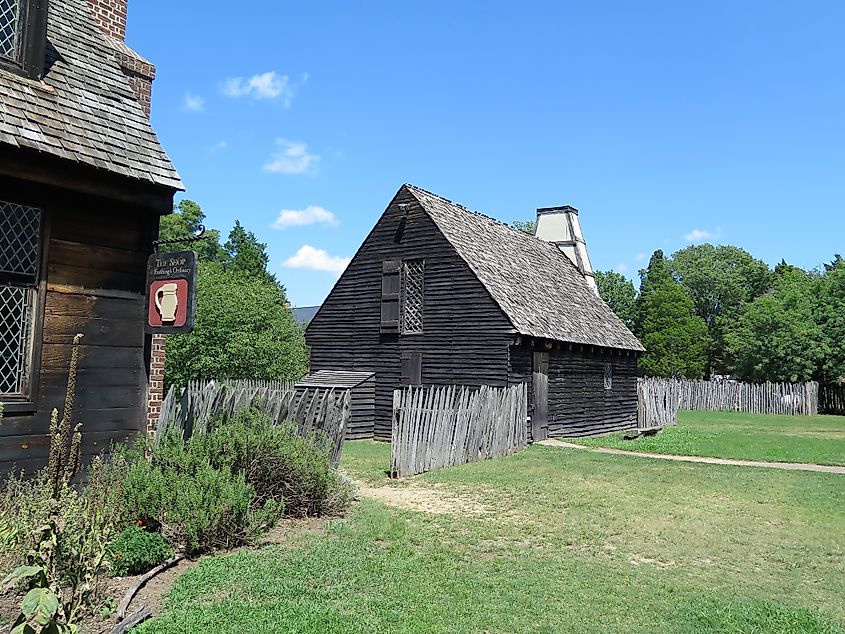 It's not hard to fall in love with the darling St. Mary's City, a loudly named little town with deep roots from the 1600s and only 1,000 residents today. The oldest settlement on this list started early in the 17th century along the St. Mary's River's banks, where you can see replica ships evoking romanticism during your visit. Officially founded in 1634, the town's convenient location now makes it possible for you to enjoy river strolls along the Old Line State in its first colonial settlement and capital.
Learn about history in scenic surroundings that haven't changed much but are enriched with modern amenities and attractions that help keep the heritage alive. There are various interactive sites and activities for every taste and group, like the War of 1812 reenactments with ships playing a part in the knowledgeable fun, ship tours, and demonstrations of how farming tools were used among the town's scenic gardens.
St. Michaels
This town, just west of Easton, is a real treat to visit, with one of the most vibrant main streets in the state. The fortunate location along the Chesapeake Bay, with only about 1,500 people, makes for a memorable small-town atmosphere enriched with attractions for all. Tourists from worldwide come for pieces of history along a scenic bay stretch in a shipbuilding town with roots dating back to the 1600s as a trading post for local tobacco.
St. Michaels was founded early in 1707 when English farmers and trappers settled by chance to establish themselves in the region. The nautical town named after Saint Michael the Archangel, the patron saint of soldiers and police officers, is a joy to explore amid historic buildings, restaurants, and vibrant events. Come for the Christmas wonderland from the past or any day for the impressive historical landmarks, like the Cannonball House, interesting museums, and the 1879 Hooper Strait Lighthouse. Take the Patriot Cruise aboard a 2-level vessel for a different perspective of the historic waterfront.
Thurmont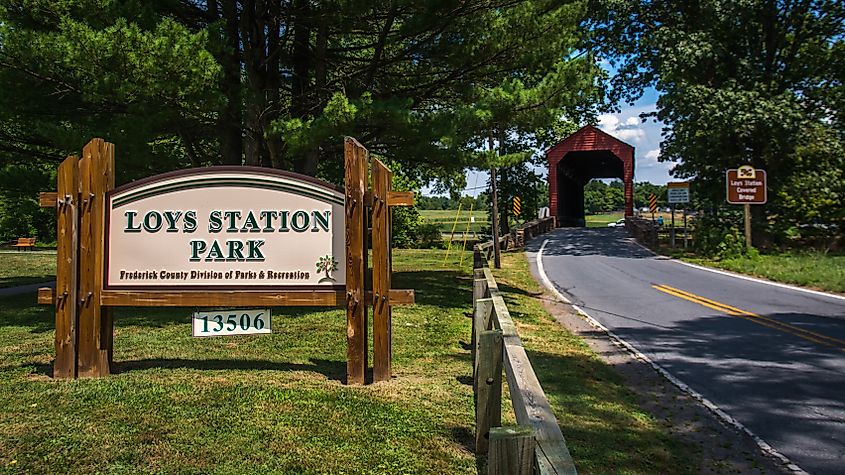 This captivating town of only 7,000 draws a string of tourists for its scenic history and an additional 125,000 people during the second week of October for its largest festival, Catoctin Colorfest. Enjoy arts and crafts with your family or a romantic escape to a small-town feel with other outdoor activities as you discover its rich heritage and vibrant culture today. Originally established as Mechanicstown along the foothills of the Catoctin Mountains in 1751, the town changed its name to something more unique, combining German words for entrance with a Latin word for mountain.
It had only 1,000 residents, a fire department, a bank, and two hotels at the time of the name change, now boasting the title of National Main Street since 2005 and the famous Camp David retreat for US presidents at Catoctin Mountain Park. Thurmont is a great outdoor destination with small-town charm near Cunningham Falls State Park and Catoctin Mountain Park, with plentiful trails for all levels of biking, hiking, and even swimming during the summer. Hunt for some beautiful covered bridges and tour through orchards with wineries around; greet the animals with your little ones at Catoctin Wildlife Preserve and Zoo. 
Replete with historical sites, the beautiful state of Maryland will not leave you alone long after you leave. With nostalgia-inducing vistas and impressive culture, you will want to rekindle ties now. Choose a new town to explore attractions for every taste and group, from bookstores and cafes to markets and art along the streets.
Visit many museums and historic sites and join in the vibrant regular events, with nature just steps away. Enjoy various recreational pursuits and activities in between, from hiking and biking along the water to state parks and water sports.