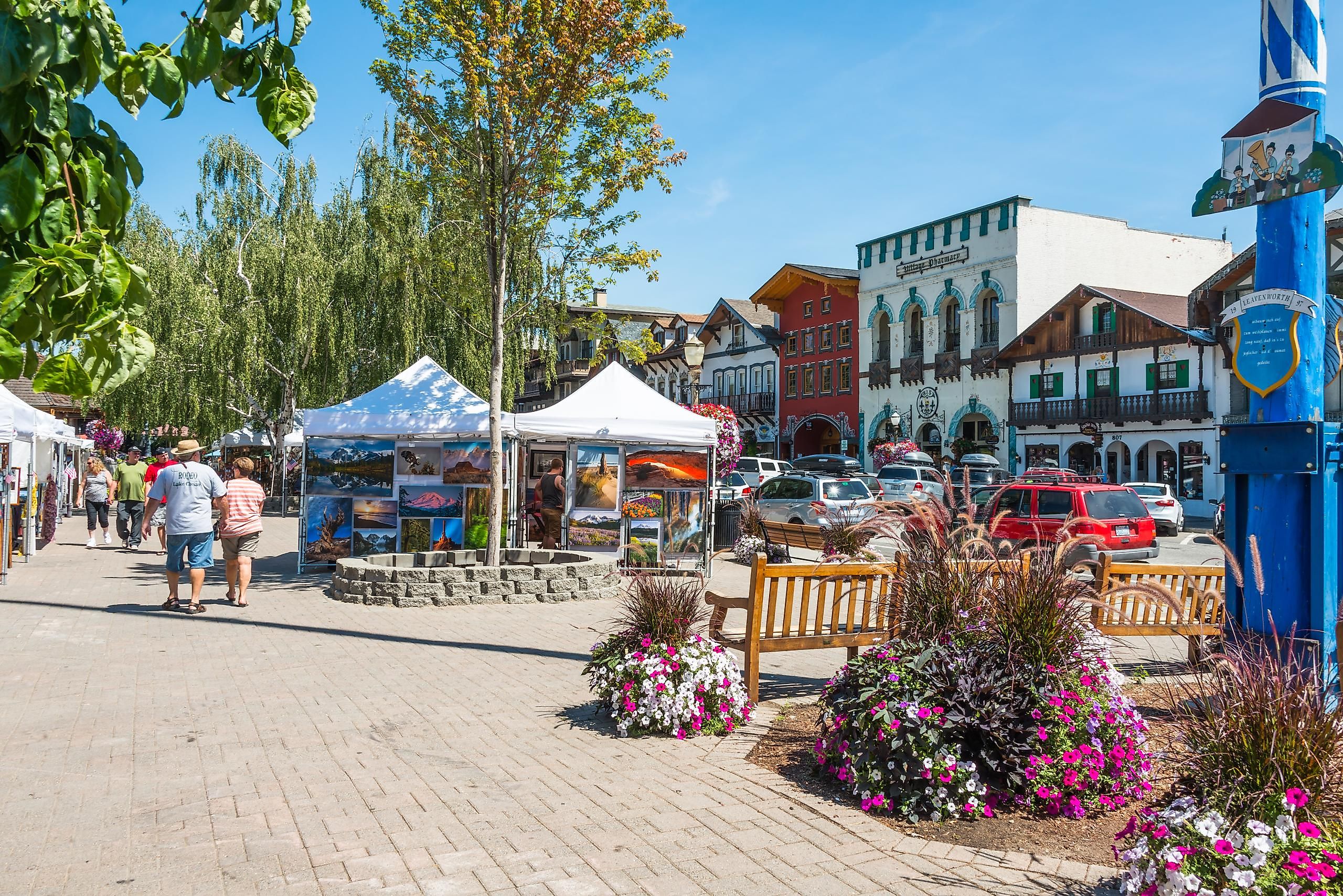 11 Most Underrated Towns In Washington
The Evergreen State is not all about Seattle's Space Needle and the vibrant city life. Beyond the bustling urban centers and famous tourist attractions, Washington boasts a number of serene, scenic, and historically rich towns that are still awaiting their fair share of recognition. From coastal communities to mountain hamlets, these hidden gems provide diverse experiences that span from stunning natural landscapes to fascinating cultural encounters. Even amidst the state's well-known beauty, these underrated towns in Washington continue to pleasantly surprise visitors with their charm and allure, offering a quieter, but equally captivating, Pacific Northwest experience.
Leavenworth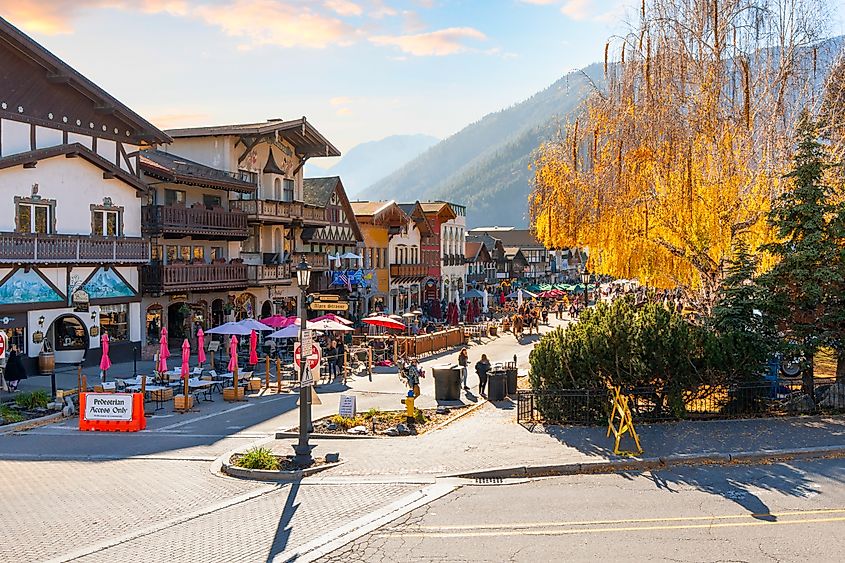 Nestled in the Cascade Mountains, Leavenworth is a Bavarian-themed town that offers stunning natural beauty, a charming downtown area, and outdoor activities along the Wenatchee River. During the month of May, the town celebrates its Bavarian heritage at a traditional Maifest festival, woodcarving event, and the Alphorn Celebration. In this underrated town in Washington, the hills are also alive with music, theater performances, and art galleries. For outdoor enthusiasts, Leavenworth offers adventures during all four seasons. You can enjoy a stroll or bike ride on the town's Enchantment Trail Park System along Waterfront Park and Blackbird Island. There are also several hiking and mountain biking trails to explore since the town is surrounded by the Okanogan-Wenatchee National Forest. During colder months, you can ski and snowboard on Leavenworth Ski Hill.
Twisp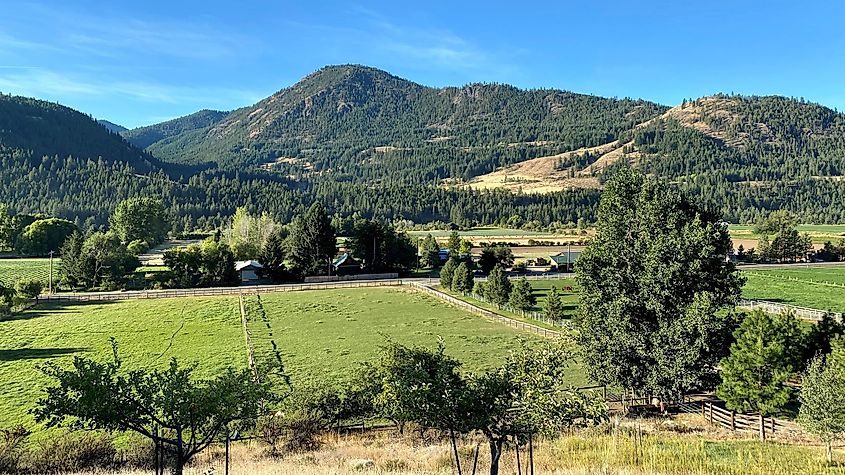 Located in the Methow Valley, the underrated town of Twisp is surrounded by national forests and offers opportunities for hiking, fishing, and exploring the confluence of Methow River and Twisp River. In fact, there are stunning views of the confluence at Twisp Park, a great place to take a leisurely stroll, enjoy wildlife, and even go for a swim. If you are looking for outdoor adventures, you can hike up Lookout Mountain for 360-degree views of the area. For those looking to explore the charming town, Twisp serves up delicious dining options at local restaurants and bakeries, such as Cinnamon Twisp Bakery. However, a trip to the quaint town must include a stop at TwispWorks. The 6.4-acre campus offers gardens to explore, art studios to view, goods from local artisans available for purchase, and live music and shows.
Coupeville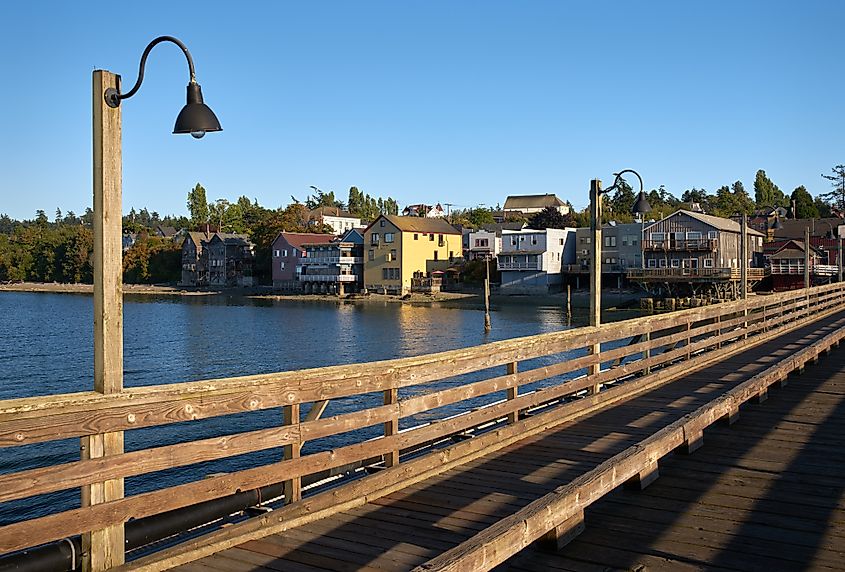 The state's second-oldest community, Coupeville is a historic town known for its picturesque waterfront, art galleries, and easy access to beautiful beaches and state parks. Located on Whidbey Island, this underrated Washington town is home to several annual festivals. One favorite festival is Musselfest; each March, the community celebrates the Penn Cove Mussels that are raised on rafts near downtown. In August, the Coupeville Arts Festival welcomes local artists and has been an annual event for many years. Surrounding the breathtaking town is Ebey's Landing National Reserve.The reserve is the perfect place for outdoor enthusiasts to camp, sail, kayak, and hike along breathtaking trails. From the top of Bluff Loop Trail, you can see stunning views of the Cascade Mountains, the Olympic Mountains, Mount Rainier, and the San Juan Islands.
Winthrop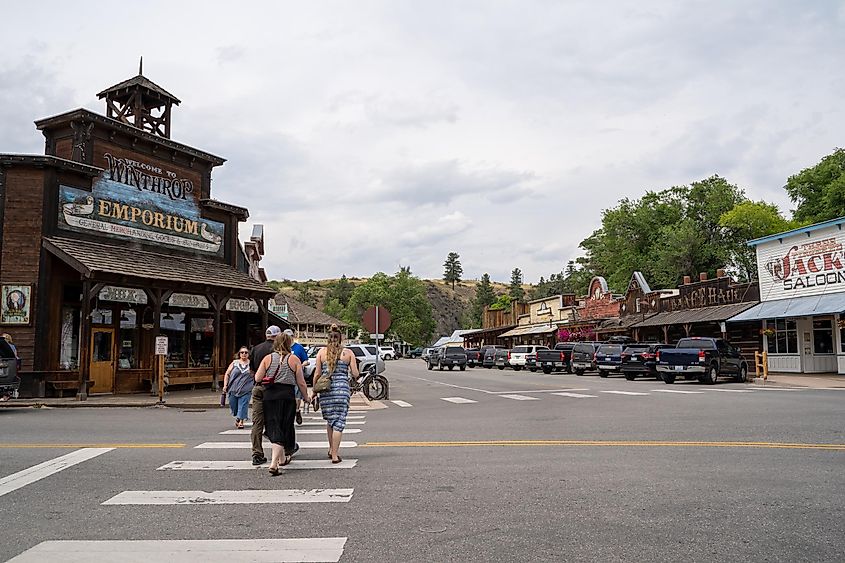 A Western-themed town in the Methow Valley, Winthrop claims to have "adventure in the air with a certain Western flair." With a delightful main street, rodeos, a balloon roundup, and outdoor activities, there is something for everyone in this underrated town in Washington. Throughout the town are buildings reminiscent of the Wild West, including Three Fingered Jack's Saloon, the oldest legal saloon in the state. In the town's western-themed downtown is also the confluence of the Chewuch River and Methow River, with the Winthrop National Hatchery nearby. For more outdoor activities, a trip to Pearrygin Lake State Park is a must. The 1,186-acre park offers fishing, camping, swimming, hiking trails, and incredible mountain views. 
Cashmere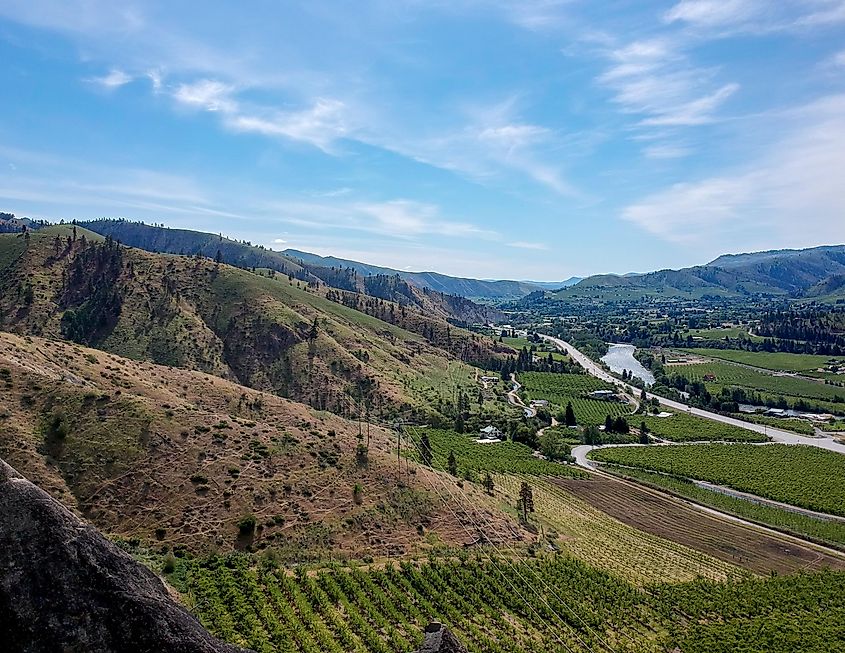 Tucked in the foothills of the Cascade Mountains, Cashmere is the perfect destination for outdoor activities and local history. For a unique experience, a visit to the Cashmere Museum and Pioneer Village offers a look at Native American artifacts, as well as authentic log cabins and antiques from the 1800s and early 1900s. Since the town is located on the Wenatchee River, Cashmere boasts incredible white water rafting, kayaking, and fishing at Cashmere Riverside Park. The underrated Washington town also offers outdoor enthusiasts an incredible experience at Peshastin Pinnacles State Park. The 34-acre park is a great spot for rock climbing, hiking steep trails, bird watching, and enjoying incredible views of the Wenatchee Valley.
Langley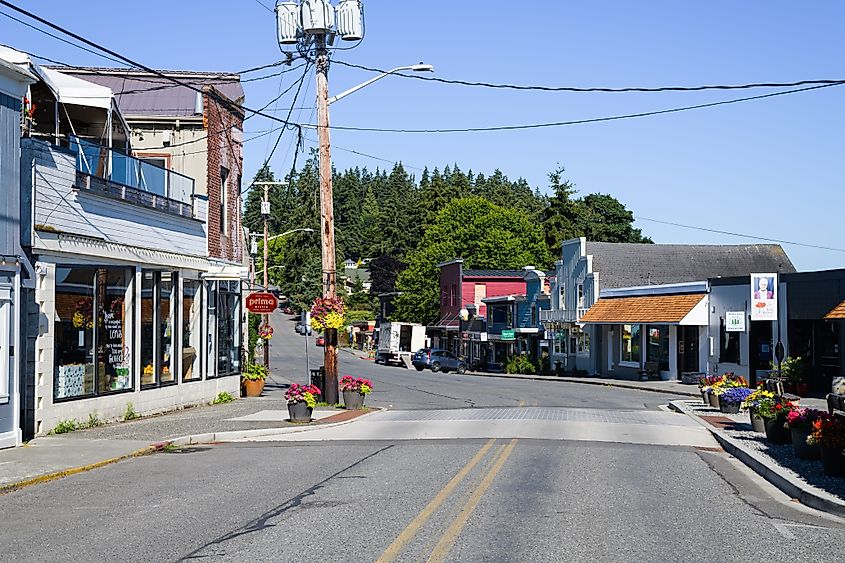 Located about an hour away from Seattle, Langley is an underrated town on the southern side of Whidbey Island. The charming town boasts a scenic waterfront, plenty of nature to explore, and unique art studios. Art lovers can visit Callahan's Firehouse Studio & Gallery, a glass-blowing studio with eclectic items. You can also view art from 37 Whidbey Island artists at the Whidbey Art Gallery. For outdoor enthusiasts, Putney Woods County Park provides more than 600 acres to explore and 15 miles of hiking trails perfect for hiking, biking, and horseback riding. You can also hike near the waterfront in Saratoga Woods County Park, as well as to Waterman Rock, a glacial erratic that is 38 feet tall.  
Poulsbo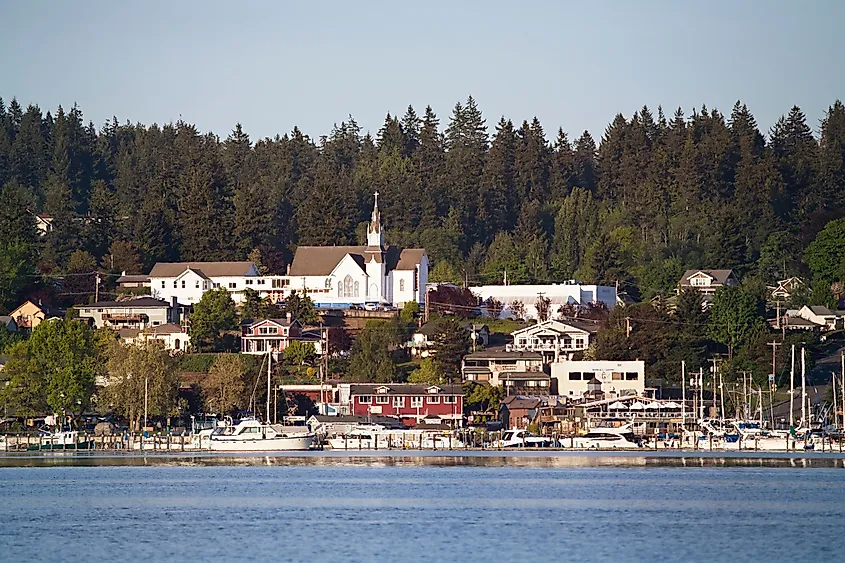 Known as "Little Norway," Poulsbo is a waterfront town on the Kitsap Peninsula. The town was settled by Norwegians in the 1880s and offers a charming downtown, waterfront parks, and outdoor adventures. In the historic downtown area, you can grab a pint at Slippery Pig Brewery, view local art at Front Street Gallery, and enjoy delicious baked goods at Sluys Poulsbo Bakery. Since Poulsbo is located along Liberty Bay, water enthusiasts can kayak, fish, boat, and sail in the beautiful waters. For nature lovers, Poulsbo's Fish Park offers bird watching, eco-themed public art, and walking paths. There are also incredible views of nature and a charming boardwalk to explore at Liberty Bay Waterfront Park.
Prosser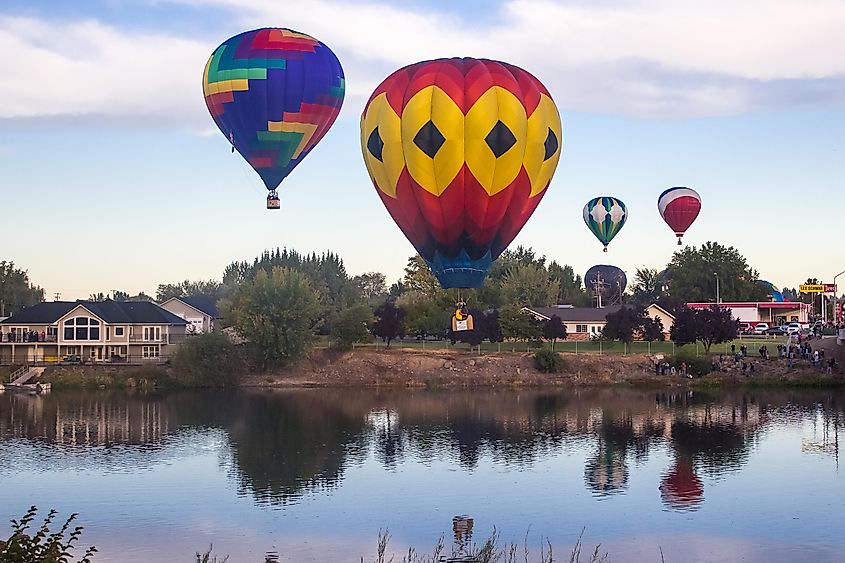 Located along the Yakima River in Washington's Wine Country is the underrated town of Prosser. Nestled in the heart of the Yakima Valley, the small town is big on flavor, festivals, and outdoor activities. There are several wineries and tasting rooms to explore, including Airfield Estates Winery. You can also sip on wine at the annual Art Walk and Wine Gala in the summer. For those looking for family-friendly events, hot air balloons lift off every September during the Great Prosser Balloon Rally. The stunning town is also home to several parks, including Crawford Riverfront Park where nature lovers can birdwatch while taking a relaxing stroll along the waterfront. For a unique outdoor adventure, you can take a guided bike tour with Kickstand Tours through the town.
Westport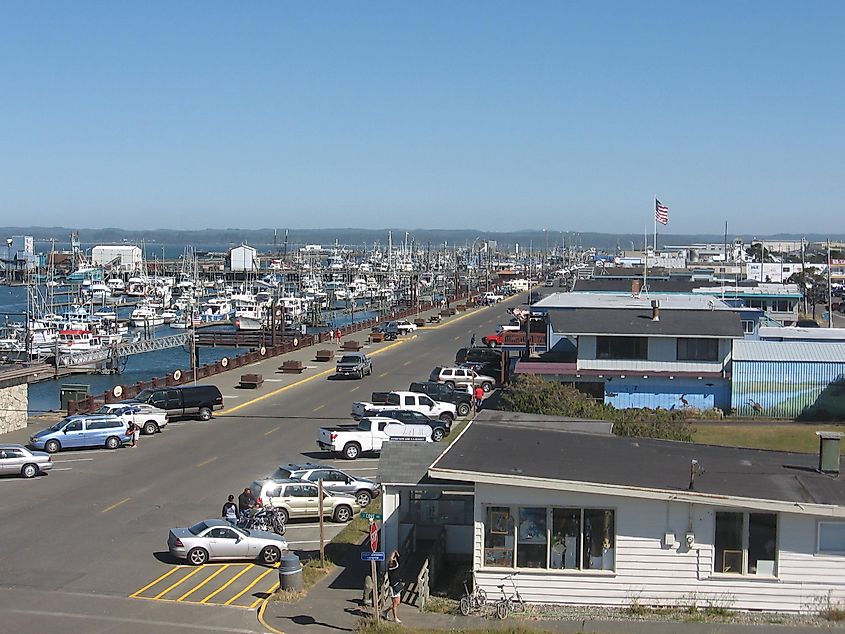 A coastal town on the Pacific Ocean, Westport offers beautiful beaches, incredible fishing, and views of the tallest lighthouse in the state of Washington. Grays Harbor Lighthouse is 107 feet tall and offers incredible views of the coast and local area. The town is also home to several beaches, including Westhaven State Park. The park attracts surfers, hikers, and water enthusiasts since it offers 79 acres of sandy beaches and coastal forests along the ocean. Twin Harbors State Park is another park with beach trails, sand dunes, birdwatching, and saltwater fishing. For those looking for a stunning underrated beach, look no further than Half Moon Bay. This hidden gem offers incredible views of wildlife, sandy beaches, and easy access to walk or bike along the Westport Light Trail.
Chelan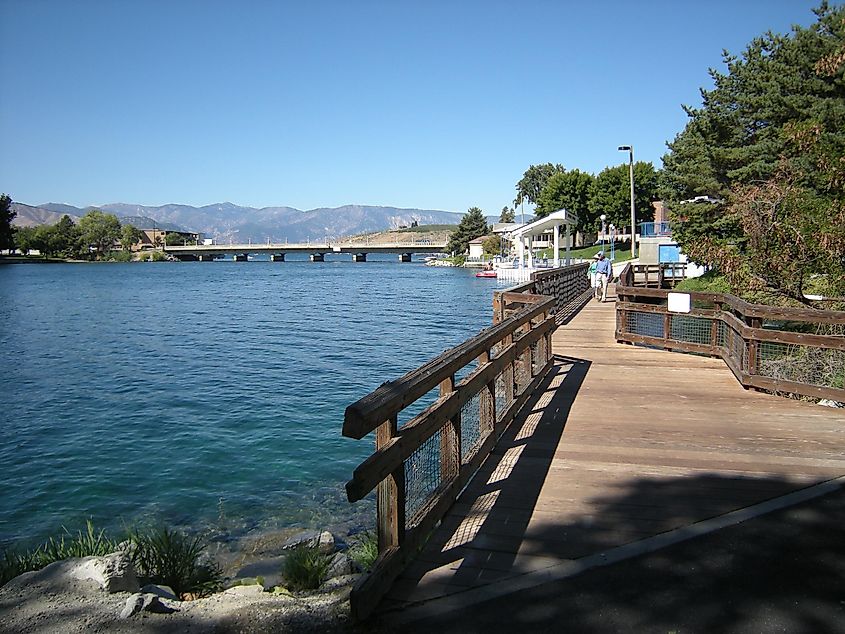 Nestled on the shores of the state's longest lake, Lake Chelan, Chelan is a small town with big adventures. Surrounded by the Cascade Mountains and located near the Columbia River, the historic town provides the perfect destination for water activities, wineries, and outdoor adventures. If you want to relax while taking in breathtaking water and mountain views, Sigillo Cellars is the perfect local winery to sit back and unwind. For history buffs, the Chelan Museum offers a look at a 1907 bank along with exhibits about local history and culture. However, the town is most known for its exciting outdoor activities. Thrillseekers can go skydiving and hang gliding over the beautiful waters or enjoy exciting water rides at Slide Waters Waterpark. For those looking to relax in nature, Lake Chelan State Park is a great place for fishing, boating, swimming, and hiking. 
Ellensburg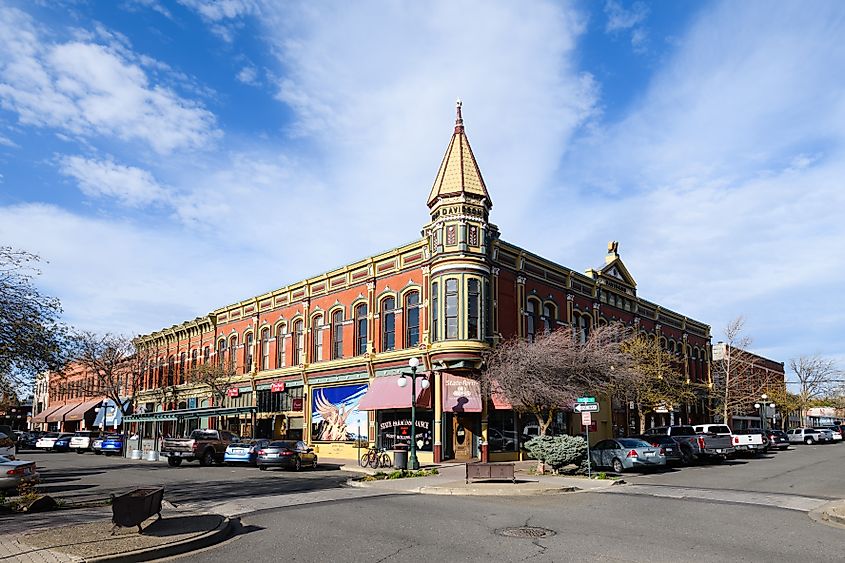 Located along the beautiful Yakima River, Ellensburg is known for its history and Western-themed attractions. A unique historical experience is a trip to the 221-acre Olmstead Place Historical State Park, founded as a cattle farm in 1875. Today, visitors can explore native plants in the heritage gardens, learn more about farming history, hike along walking trails, and even snowshoe and cross-country ski in the winter. Closer to Ellensburg's charming downtown is Irene Rinehart Riverfront Park along the Yakima River. The riverfront park is a great spot for fishing, swimming, and taking a scenic stroll. For those looking for even more fishing and stunning nature, a visit to Mattoon Lake is a must. However, a trip to Ellensburg is not complete without visiting the Ellensburg Rodeo in September. In fact, the exciting rodeo is voted one of the best in the country!
Regardless of what type of getaway you are looking for, these eleven underrated towns in Washington offer something for everyone. You can enjoy a relaxing day visiting wineries in Prosser, watch an exciting rodeo in Ellensburg, or surf in the Pacific Ocean during a visit to Westport. These towns offer local history to explore, annual festivals for the entire family, and stunning views of nature. Whether you want to go kayaking in the state's longest lake, visit Washington's tallest lighthouse, or sunbathe on beautiful coastal beaches, you can relax and unwind at one of these charming Washington towns.