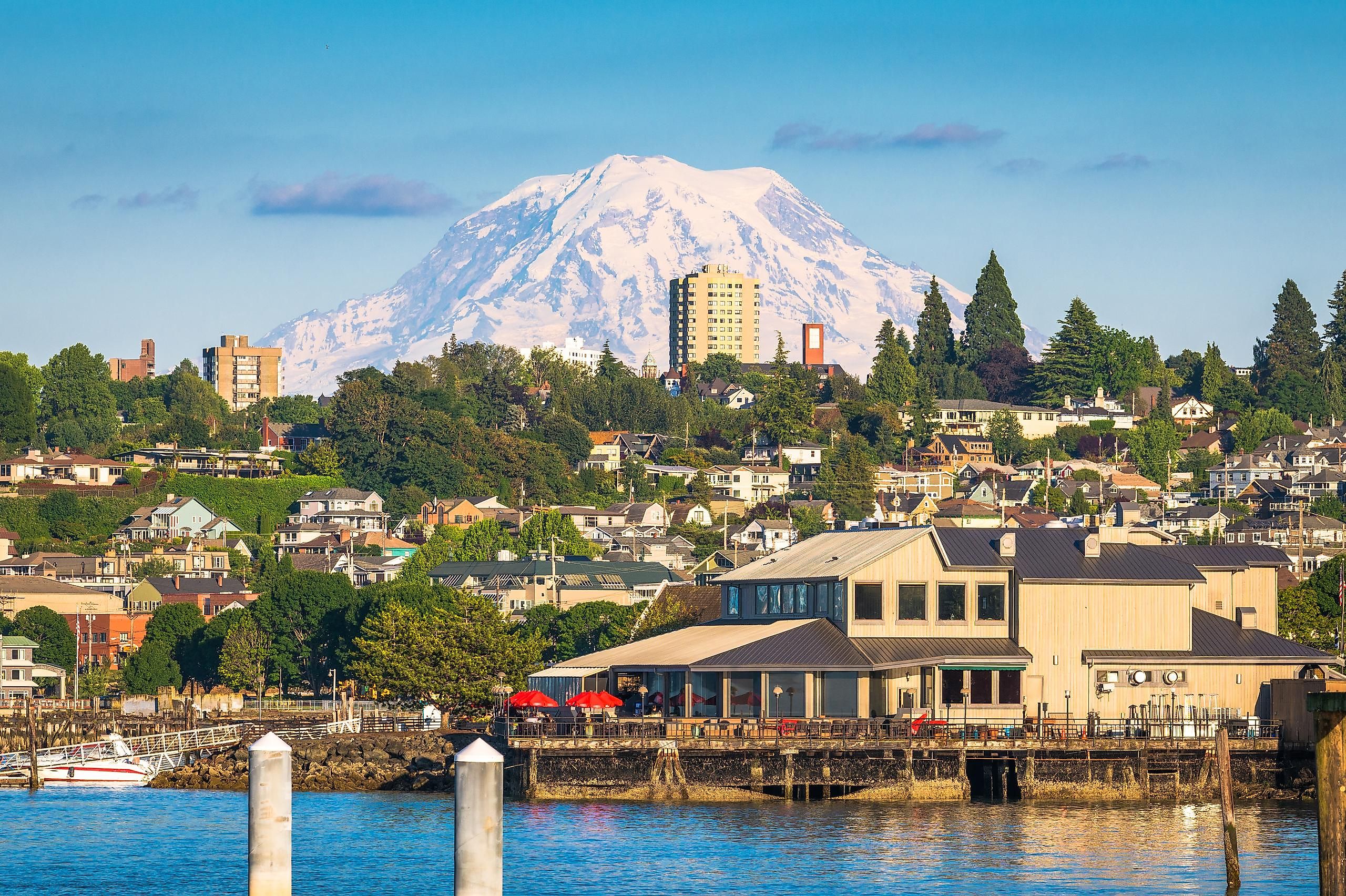 9 Ideal Destinations For A 3-Day Weekend In Washington
Spontaneous weekend getaways are one of the best things about living in Washington State. With unbeatable access to natural areas, bustling metropolitan cities, and endless cultural attractions, there is always something interesting around every corner -- no matter which direction you decide to head in. To help spark some ideas for your next three-day weekend adventure, explore these ideal destinations across the entire state that are sure to give you an invigorating break from everyday life! Read on below to find out all the unique details about these amazing destinations!
Seattle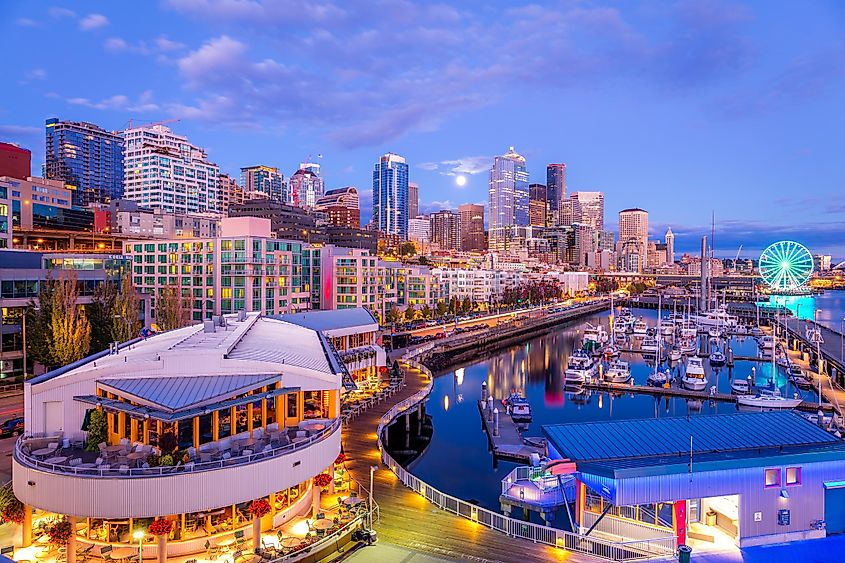 Washington offers a wealth of exciting destinations for a 3-day weekend getaway, but one of the best is Seattle. Located in the beautiful Pacific Northwest, Seattle is home to some of the country's top attractions and activities.
Start your trip with a visit to the famous Space Needle. This iconic landmark has been an integral part of the Seattle skyline since it was built in 1962 and offers unparalleled views from its observation deck. You can also check out nearby Pike Place Market, where you can browse through fresh produce stands and pick up unique souvenirs and gifts.
No trip to Seattle is complete without a visit to some of its famous museums and galleries. Art lovers can explore the Seattle Art Museum, which features a wide variety of exhibits from traditional art to modern works. Meanwhile, history buffs will be enthralled by the Museum of History & Industry, where they'll discover fascinating artifacts from the area's past.
If you're looking for some outdoor fun during your weekend getaway, there are plenty of options here as well. Take an exciting kayak tour on Lake Washington or go for a leisurely hike through Discovery Park. You can also spend some time at the Olympic Sculpture Park, where you can admire incredible artwork in a picturesque setting.
Spokane
Located in the stunning Northeast region of Washington, it has plenty of surprises in store for visitors. The city is known as the "Lilac City" for its Lilac festivals in the spring. Spokane is home to many interesting attractions and activities. Visitors can explore the downtown area, which boasts a vibrant mix of shops, restaurants, and art galleries, or take a stroll along the Spokane River and marvel at its beauty while taking in views of surrounding hills and forests.
For those looking to get out into nature, there are ample opportunities nearby, including hiking trails throughout Riverside State Par or skiing in the nearby mountains. In addition to outdoor activities, visitors can visit the historic Fox Theater for a show or head to Riverfront Park and enjoy its attractions.
No trip to Spokane would be complete without sampling some of its local cuisine. Whether it's an upscale dinner at one of Spokane's many fine-dining restaurants, grabbing a quick bite from one of its many food trucks, or simply enjoying a craft beer on a patio overlooking downtown Spokane, there are plenty of delicious options available to suit all tastes.
Leavenworth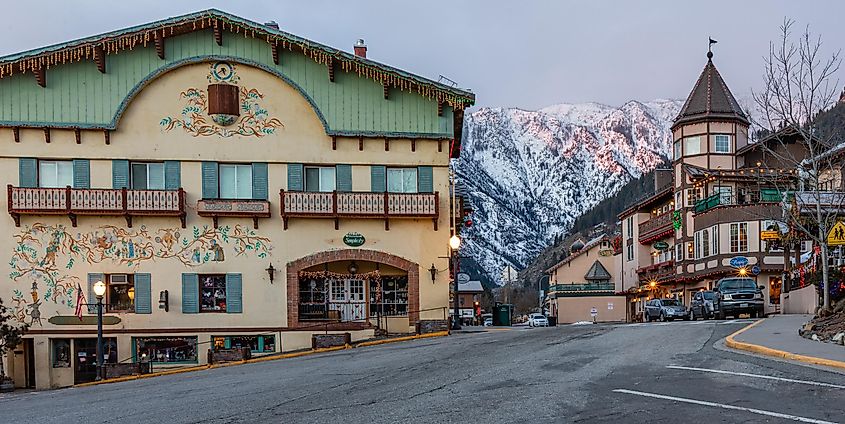 This charming Bavarian-style village offers something for everyone. With its beautiful natural landscapes, unique shops, and variety of activities to choose from, you'll never run out of ways to spend your time here.
Begin your trip by exploring Leavenworth's downtown area. Stroll along Front Street and browse through local boutiques and gift shops filled with handcrafted items and one-of-a-kind souvenirs. Don't forget to sample some of the delicious treats they have on offer! They have everything from European pastries to German sausages. You'll also find plenty of places to grab dinner and drinks.
Next, discover the great outdoors that Leavenworth has to offer. Take a hike or bike ride through the Okanogan-Wenatchee National Forest, go fishing at any one of the nearby lakes, or simply enjoy a leisurely picnic in the park. There are plenty of outdoor activities available to suit all interests and skill levels. At night, experience some of Leavenworth's cultural offerings. Check out the local movie cinema or visit one of the many live music venues and galleries.
San Juan Islands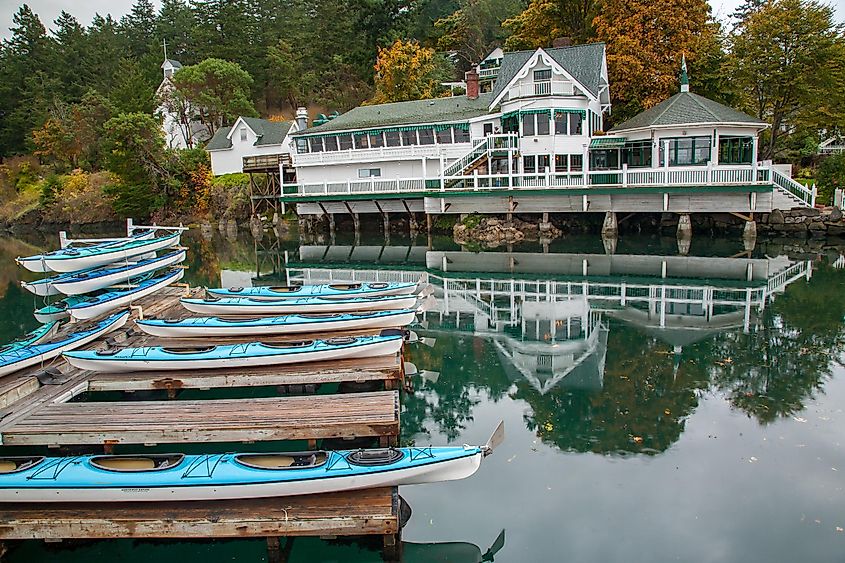 The San Juan Islands, located off the coast of Washington, is often touted as one of the most beautiful places to visit in the region. The archipelago is composed of 172 islands and reefs, making it a perfect destination for a three-day weekend getaway.
For those looking for adventure, there are numerous outdoor recreational activities available, such as kayaking through the tranquil waters or whale watching from shore. Those looking to explore land can take hikes through old-growth forests and go beachcombing along miles of sandy shores.
If relaxation is what you're looking for, there are plenty of cozy accommodations to suit any budget. Whether it's a seaside cottage overlooking the harbor, or a rustic cabin tucked away in the woods, you can find total peace and serenity here. There are also many traditional activities like whale-watching cruises and boat tours available that provide an up-close look at the islands' amazing wildlife.
You can also explore the islands on horseback or by bicycle through some of the many trails on each island. The San Juan Islands boast some of the best boating opportunities in all of Washington, with plenty of opportunities for sailing, fishing, and more.
Bellingham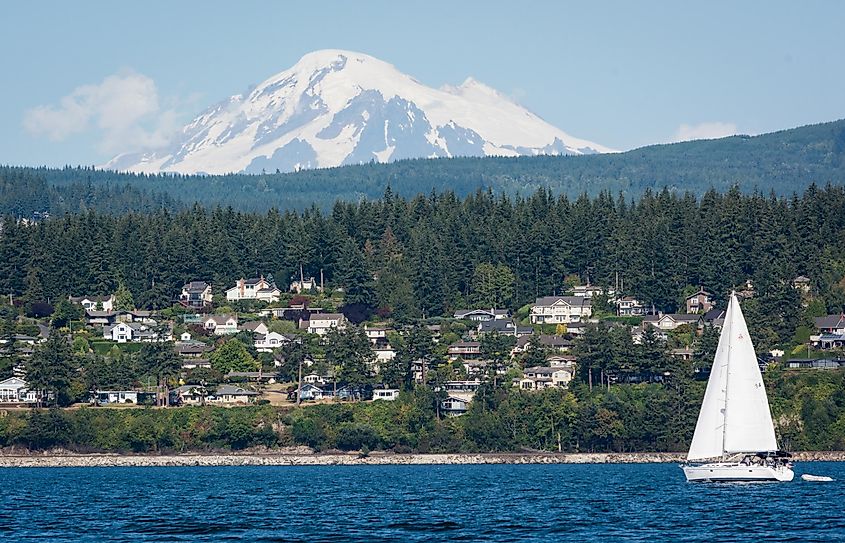 Bellingham is a great destination for a weekend getaway. With its beautiful coastal scenery, vibrant downtown, and nearby outdoor activities, you can easily fill your days with fun experiences.
Start your trip by visiting Bellingham's iconic waterfront. Take a stroll along the Interurban Trail or explore Marine Park, where you can admire the views and watch sea life. If you're looking for some relaxation, head to Boulevard Park to relax in the sun or take an evening walk.
When it comes to dining, Bellingham has something for everyone. From upscale fine dining restaurants to cozy cafes and taprooms serving up local brews, there are plenty of spots to enjoy a delicious meal. And don't forget about the seafood restaurants. Bellingham is known for its fresh seafood, so take advantage of it!
Whidbey Island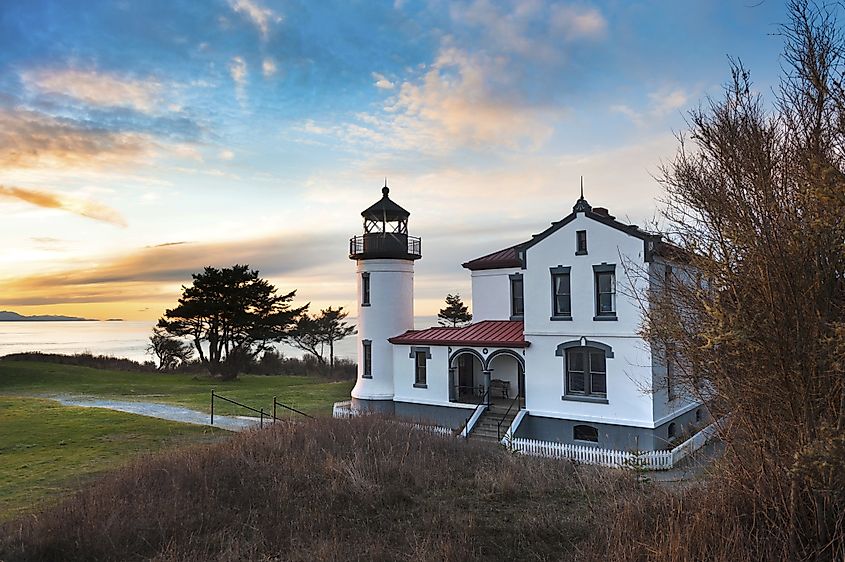 Whidbey Island offers endless opportunities for outdoor recreation, beautiful scenery, and unforgettable experiences. With miles of shoreline stretching along Puget Sound and numerous parks and trails, this island has something to offer everyone.
For those looking to get out on the water during their visit to Whidbey Island, there are plenty of great options. Kayaking is popular among visitors thanks to its peaceful atmosphere and stunning views of the surrounding landscape. Visitors can take guided tours around Deception Pass or explore more secluded bays at their own pace. Fishing enthusiasts can rent boats from local marinas with ease while enjoying the scenery and wildlife.
When it comes time to grab dinner, visitors have no shortage of options at their fingertips. From classic clam chowder served at local seafood restaurants to brick oven pizza made with fresh ingredients right in front of you, there is something for every taste bud on Whidbey Island.
Tacoma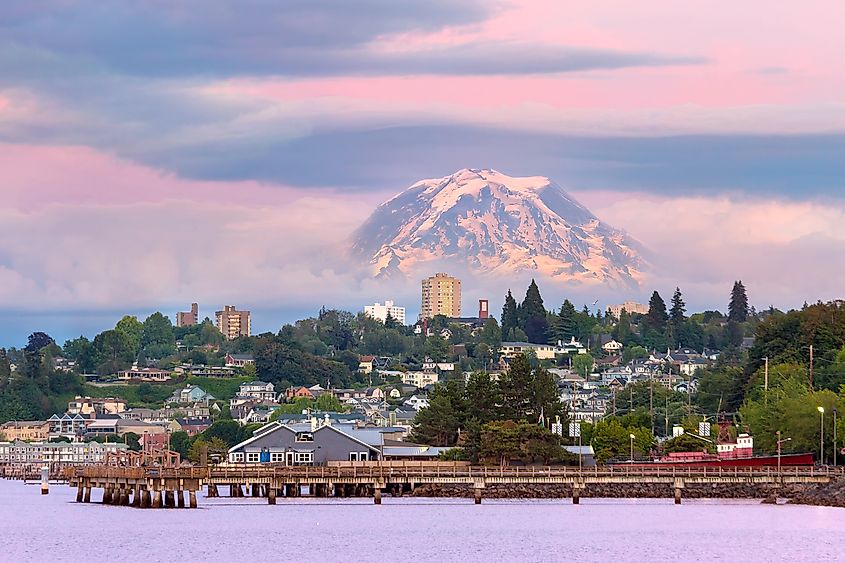 Located just south of Seattle, Tacoma is home to an array of attractions, from stunning natural landscapes and outdoor activities to fascinating sites and events. For outdoor enthusiasts, Point Defiance Park is a must-see in Tacoma. This park offers spectacular views of Mount Rainier. With miles of hiking trails through forests and along beaches, as well as plenty of picnic areas and wildlife viewing opportunities, this park makes for great day trips out in nature.
The Museum of Glass is a great place to visit if you're looking for an educational experience. It features interactive exhibits and glassblowing demonstrations that are sure to fascinate the whole family. The museum also offers a variety of workshops and classes, so you can learn more about this unique art form while on your trip.
The city is home to several clubs, bars, and lounges that will provide plenty of entertainment options during your trip. From live music venues with local bands playing all sorts of genres to karaoke bars where you can show off your singing skills to DJs spinning the latest hits, there are plenty of spots in town where you can dance the night away.
Vancouver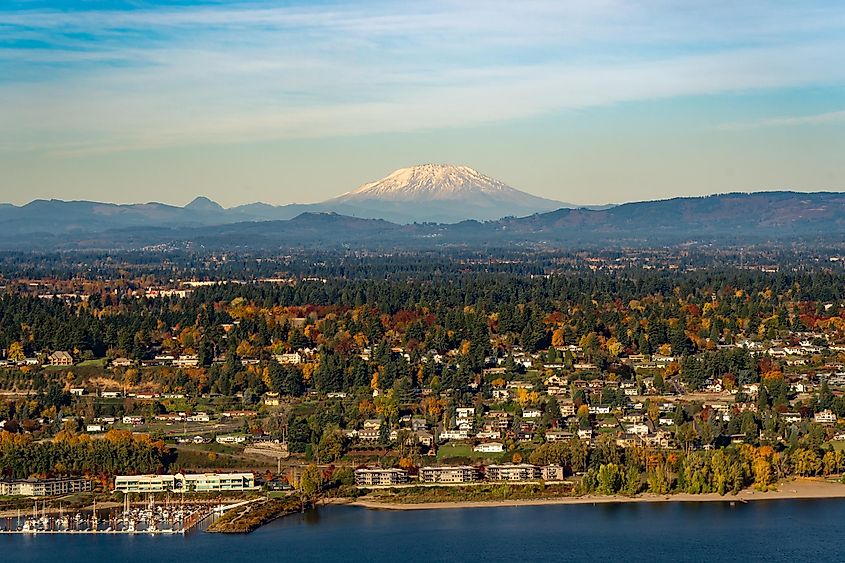 Vancouver offers a unique blend of urban attractions and outdoor recreation. Start your Vancouver weekend with a stroll along the Columbia River Waterfront Renaissance Trail. This 5-mile trail winds through the heart of town and features several scenic overlooks.
When you've worked up an appetite, take your pick from the city's many delicious restaurants. If you're looking for fresh seafood, try The Cove or Coast to Coast Fish House. Or, if you'd rather have comfort food, check out Burgerville or the Frontier Public House. There are also several local museums to visit, including Fort Vancouver National Historic Site and Clark County Historical Museum.
Walla Walla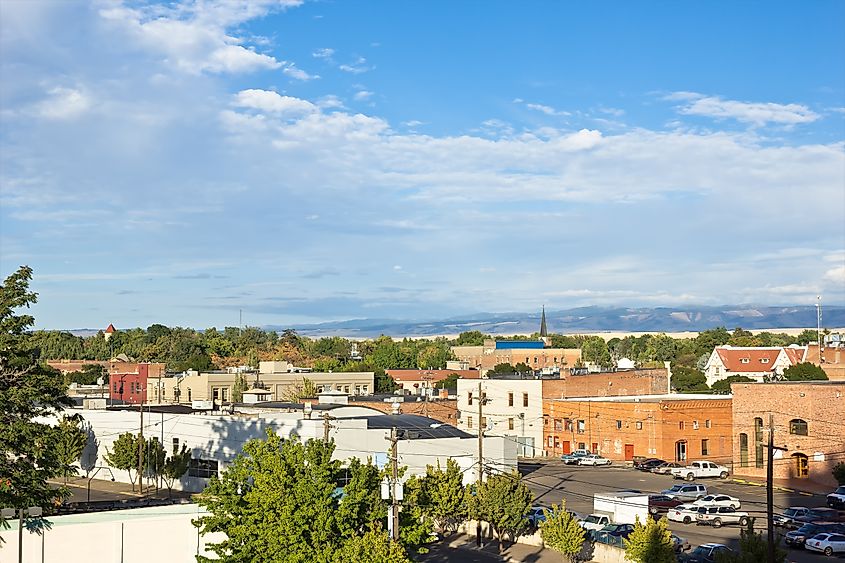 Walla Walla is an ideal destination for a three-day weekend in Washington. For those looking to explore the outdoors, Walla Walla has plenty of options. Park lovers can enjoy numerous public parks located around town, including Pioneer Park. For nature enthusiasts, there are countless trails perfect for biking or hiking. These trails offer breathtaking views of the surrounding mountains and valleys as well as glimpses into local wildlife. The Touchet River Trail provides a relaxing walk-through scenic woods and meadows.
For a taste of local culture, visitors can enjoy the many museums and galleries in Walla Walla. The Whitman County Historical Society houses an extensive collection of artifacts that tell the history of the area, while the Fort Walla Walla Museum has a diverse selection of exhibits about military life during the Indian Wars era. Additionally, there are several art galleries showcasing works by local and regional artists.
In Summary 
All in all, Washington offers a variety of energizing and awe-inspiring destinations for short weekend trips. From rustic mountains to beautiful trails, there is something that everyone can appreciate. Whether you are an outdoor enthusiast or just looking for a relaxing getaway, Washington has the perfect location to fit your needs. With so many great places to explore, you don't need to look any farther than the Evergreen State. So don't wait any longer and start booking your next long weekend trip! And remember, share this info with your family and friends so they can take advantage of all that Washington has to offer too.