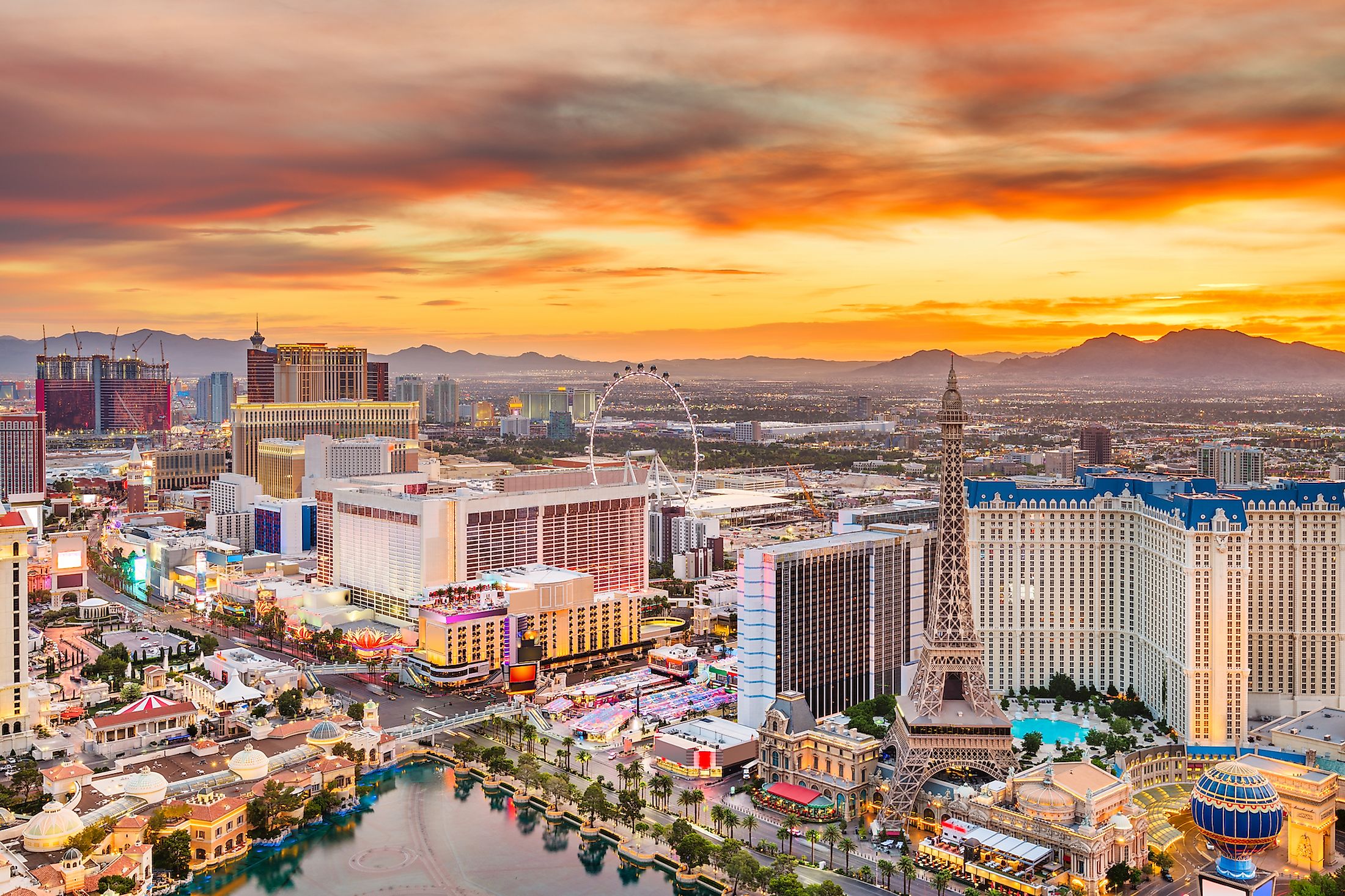 10 Sunniest Cities In America For Sun Seekers
A sunny day makes everything A-OK. After all, it is hard to keep from smiling when those glorious rays break through the clouds, warm our faces, and get that oh-so-important Vitamin D chugging through our bodies. So for a dose of summer, anytime of the year, check out some of these top ten sunniest cities in America. 
Long Beach, California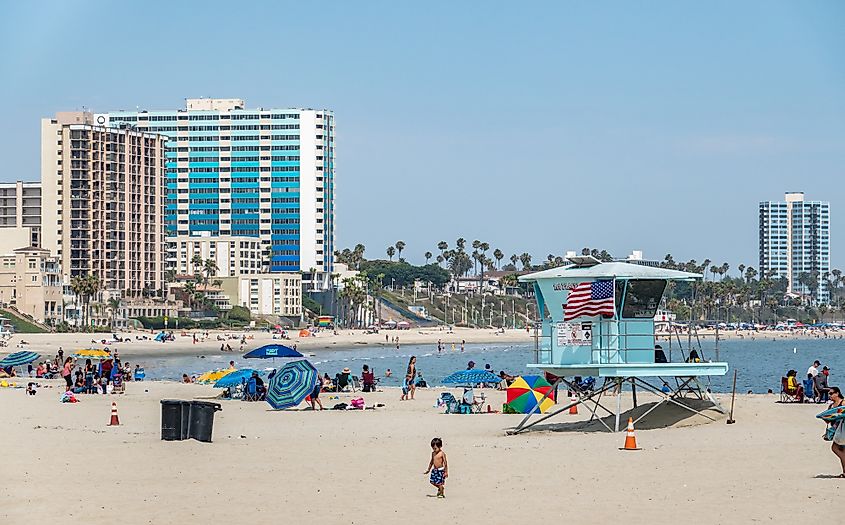 Kicking things off is Long Beach, in Southwestern California. This city in Los Angeles County (just twenty miles South of downtown L.A.) receives an average of 351.14 hours of sunshine per month. And with an average annual temperature of 67.9 degrees fahrenheit, Long Beach is certainly a spot to aim for if you enjoy year-round beach days. 
Santa Ana, California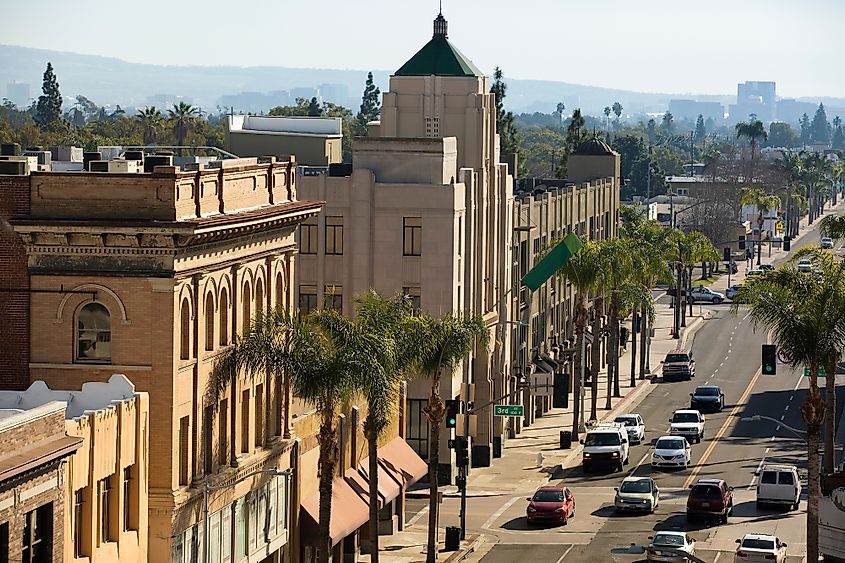 Twenty miles East of Long Beach is an even sunnier California city. Every month around 352.12 hours of sun shine down on Santa Ana. This Orange County hotspot also has an average temperature of 67.8 degrees. 
Anaheim, California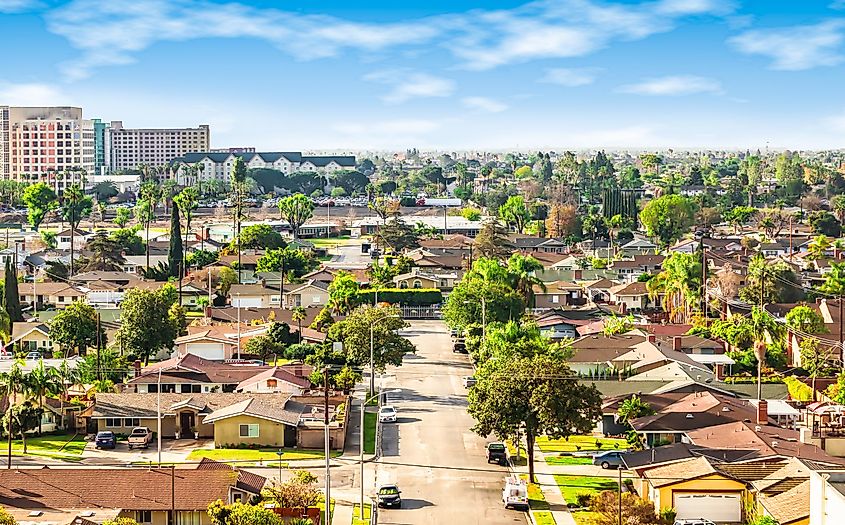 Completing the SoCal triangle is the city of Anaheim, which is just ten miles North of Santa Ana, and still in Orange County. These sister cities actually share the same shiny specs. Anaheim also experiences 352.12 monthly hours of sunshine, and also registers an average temperature of 67.8 degrees. 
Mesa, Arizona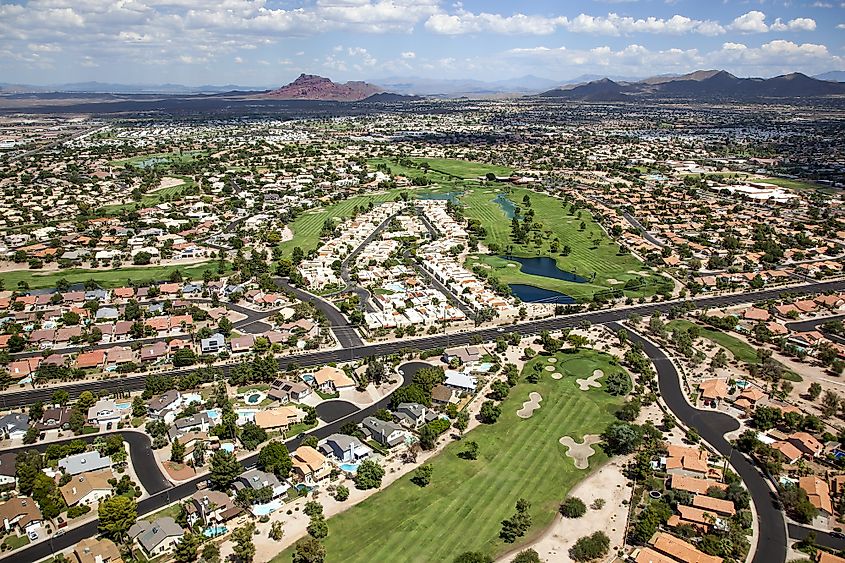 Mesa, Arizona, is but a hop and skip from Phoenix, which is why they also share similar figures. The half-million residents of this first Maricopa County city get to bask in 354.49 monthly hours of sunshine and a whopping average temperature of 76.8 degrees.  
Phoenix, Arizona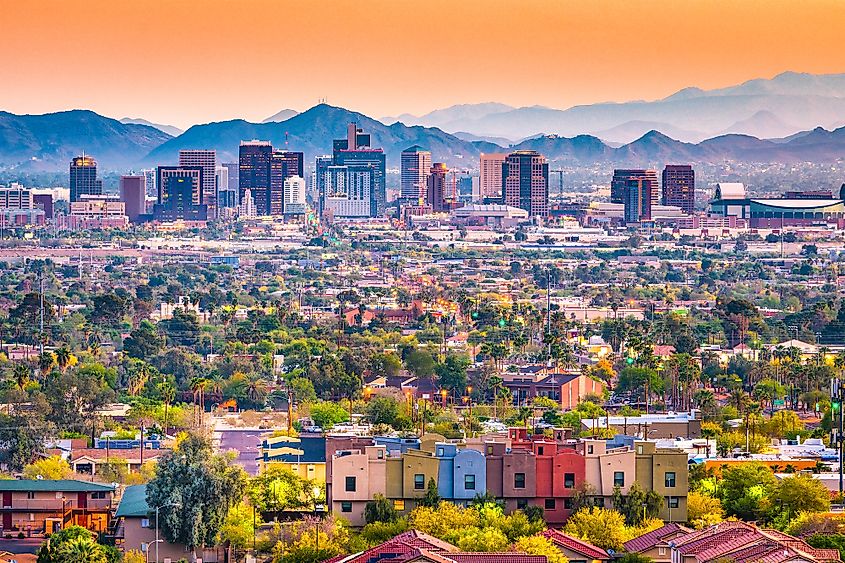 Not to be outdone by its friendly neighbor to the East, Phoenix comes in hot with 355.53 hours of sunshine per month, and a sizzling average temperature of 77.1 degrees (the highest on this list). The 1.6-million people that call Arizona's capital city home must be well-adapted to this exceptional exposure. Catching a Coyotes hockey game (with a cool beverage in hand) could go a long way in the height of summer. 
Bakersfield, California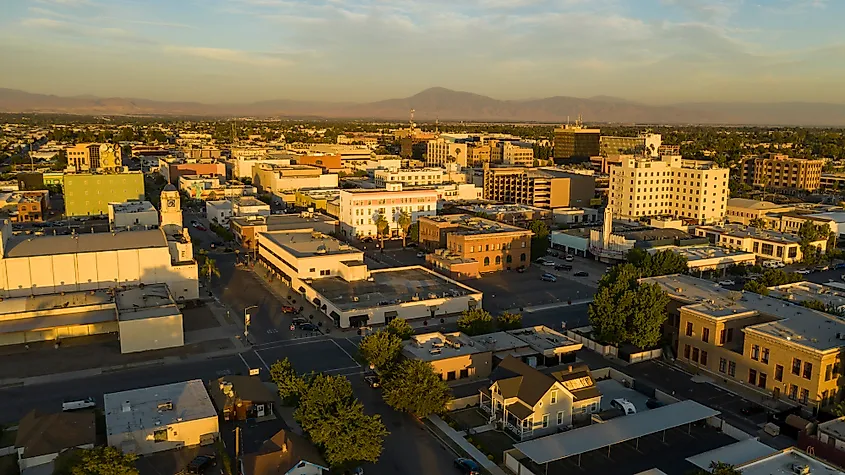 California has one more entry in these jovial rankings, truly earning it the nickname, "The Golden State." Bakersfield is located in Kern County, about 112-miles North of Los Angeles. This Central California city clocks a scintillating 355.15 monthly hours of sunshine but settles into a reasonable average temperature of 65 degrees (the lowest on this list). 
Tucson, Arizona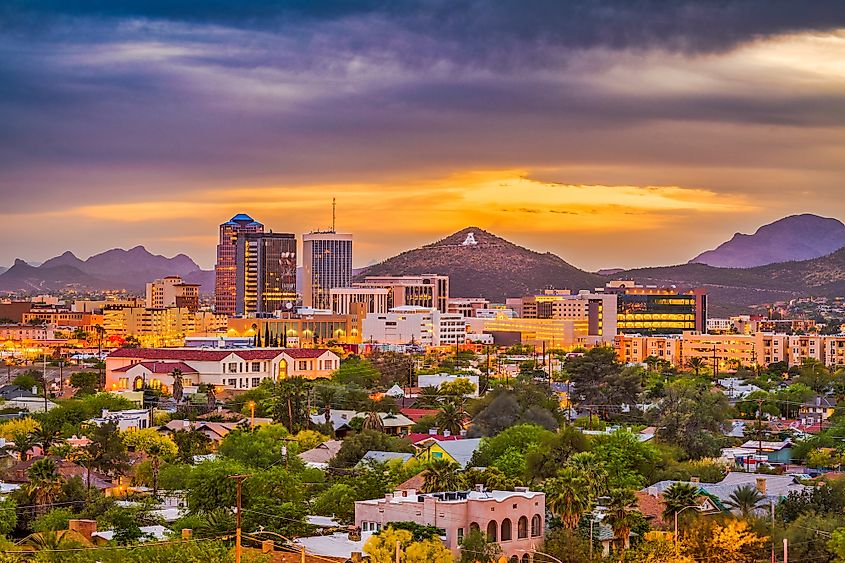 Not to be outshined by California, Arizona happily throws another sunny spot into the mix. Tucson is the second largest city in The Grand Canyon State, and the sunniest of the three to make the cut. Tucson receives 355.46 sun hours in a typical month, which contributes to a balmy 72.5 degree average temperature. 
Henderson, Nevada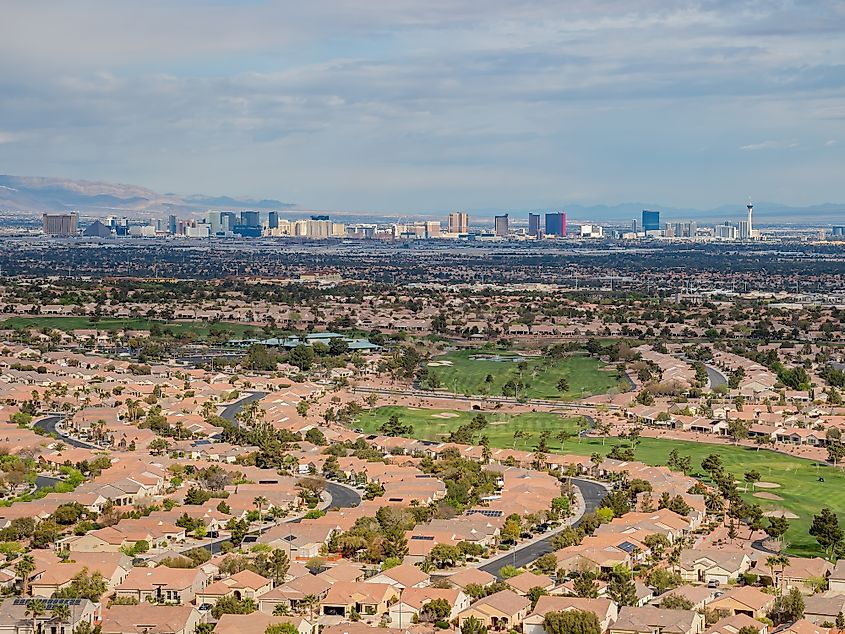 A smidge Southeast of Las Vegas, Henderson, Nevada is another great beacon for sun babies. Like Vegas, Henderson is part of Clark County, in the Southeastern corner of the Silver State. The second largest city in Nevada is also the second sunniest, with 356.45 monthly hours of bliss, and a toasty 72.6 degree average temperature. 
Las Vegas, Nevada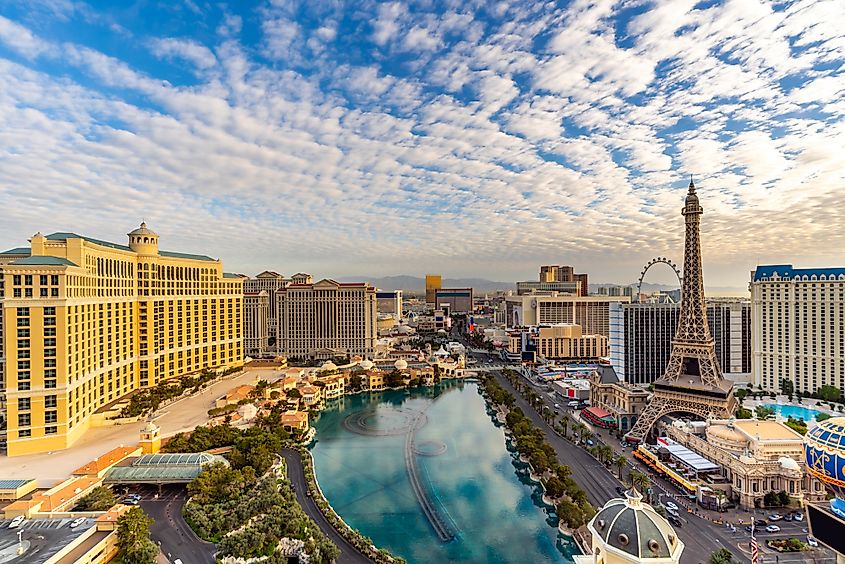 Sin City could just as easily be named Sun City. Las Vegas, Nevada sees 357.18 hours of beaming sunlight per month, and a modest annual average temperature of 66.4 degrees. There are endless captivating shows to catch, and dice to roll on the famed Vegas Strip, but do not spend all day inside if you want to soak up another one of this eclectic city's attractions. 
El Paso, Texas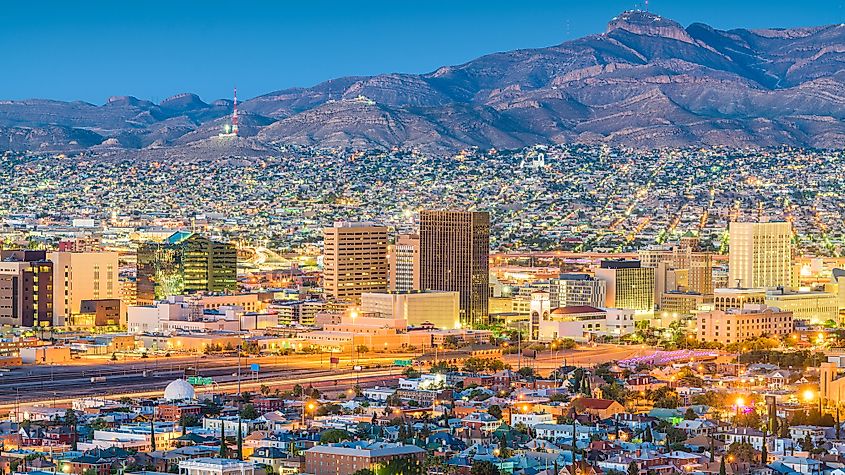 Taking the golden crown for the sunniest city on this list is El Paso, Texas. With a stupendous 358.81 monthly sun hours, and a pleasant average temperature of 68.2 degrees, this city in El Paso County all but guarantees a beautiful day, any day. So if you want to lift those spirits, or work on that tan, head to the tip of the Lone Star State's Western wing. 
Though winter looms on the horizon, fear not, for these ten American cities consistently see warm, sunny days. Since Apollo knows no bounds in these parts, mind the UV Index if the shoulder-season has recently sapped your melanin. Pick a special weekend, pack your best dorky hat/rockin' shades, and then just enjoy the rays.